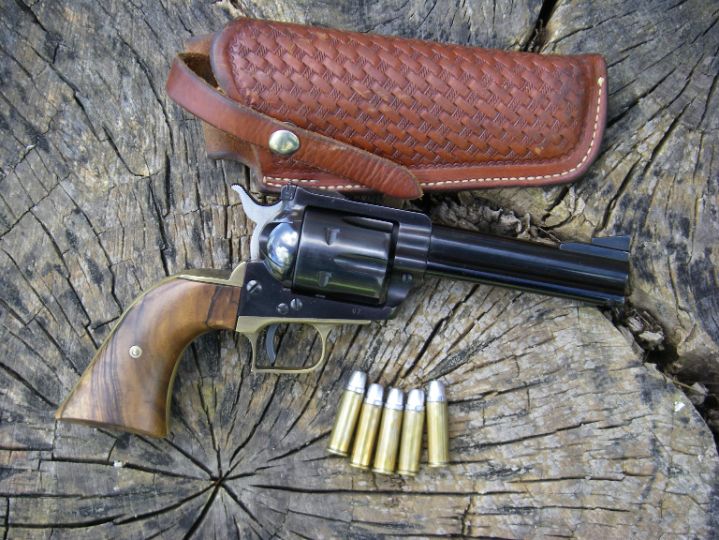 Elmer Keith and Bill Ruger were more than industry acquaintances; they were good friends. Ruger even made the long drive from New England to Salmon, Idaho, in the early 1950s to show Keith his prototype Single-Six revolver and seek input on the upcoming Blackhawk .357 Magnum. Naturally, when the Blackhawk .41 Magnum was developed, Keith received the first revolver to leave the factory, and it featured serial number 67. At Keith's request, it was fitted with a 4 5/8-inch barrel and a brass Super Blackhawk style back strap and wide trigger. Custom made fancy walnut stocks served to dress it up.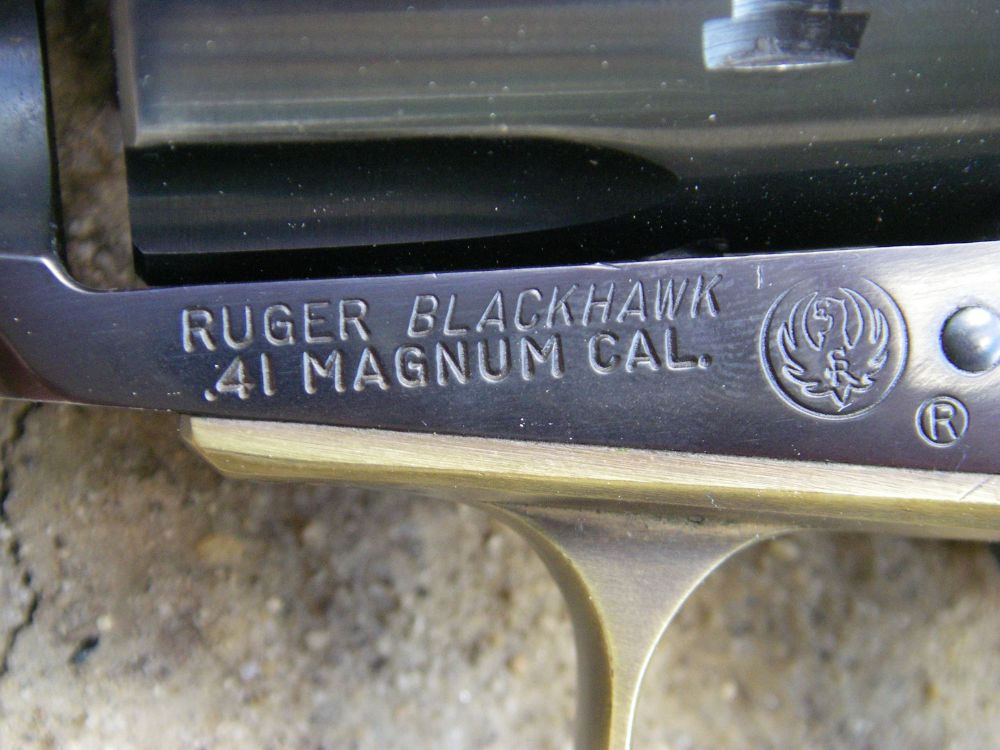 Keith used this gun to develop handloads and test his newly designed Hensley & Gibbs No. 258 220-grain bullet with 20 grains of 2400 powder, but he reduced the charge to 19 grains in his S&W revolvers. He used this revolver to take several mule deer and many big jack rabbits in Idaho's Pahsimeroi Valley.
This Ruger now resides in my collection of Keith sixguns. It's overall fit and finish is a notch above the average Ruger. Its timing is perfect, cylinder end shake is minimal, barrel cylinder gap is around .005 inch, each chamber ranges perfectly, the forcing cone is cut at 11 degrees and is smooth. The trigger pull breaks very cleanly at 2 pounds, 4 ounces. It resides in a George Lawrence Number 120 holster designed by Keith and shows normal holster wear.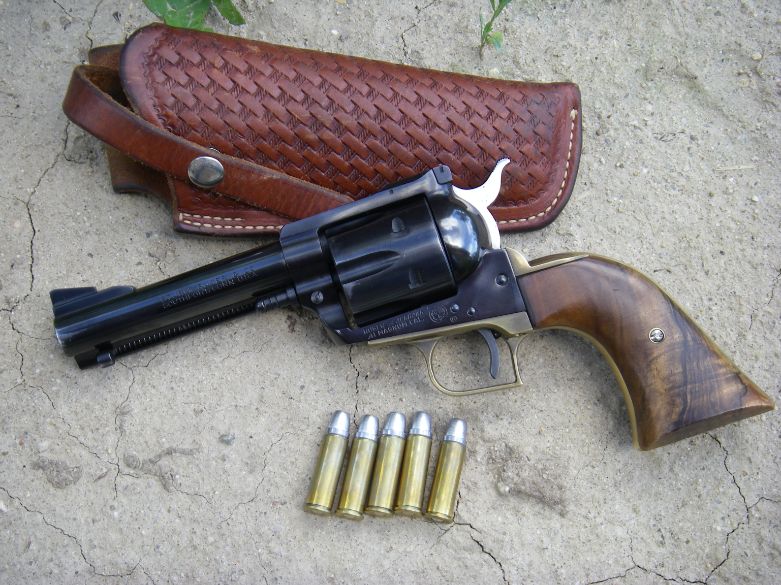 While several other Ruger Blackhawk .41 Magnums reside in my collection, this one is perhaps the most accurate of the bunch. In my first shooting session it literally cut a ragged hole at 25 yards with the Keith load mentioned above, with velocities running around 1,350 fps. Additional testing at longer ranges of 100, 200 yards and beyond confirmed its accuracy. While I am hesitant to state group sizes, suffice to say that jackrabbits within those distances would be in real trouble from a skilled handgun shot.