Since 1968, MTM has continued to design and produce innovative products for the shooting enthusiast. From ammo boxes to gun rests to clay target throwers, MTM offers a huge variety of products essential to the sportsman. New for 2020 is MTM's Pistol Magazine Case, offering compact protection and organization for up to five standard double-stack magazines.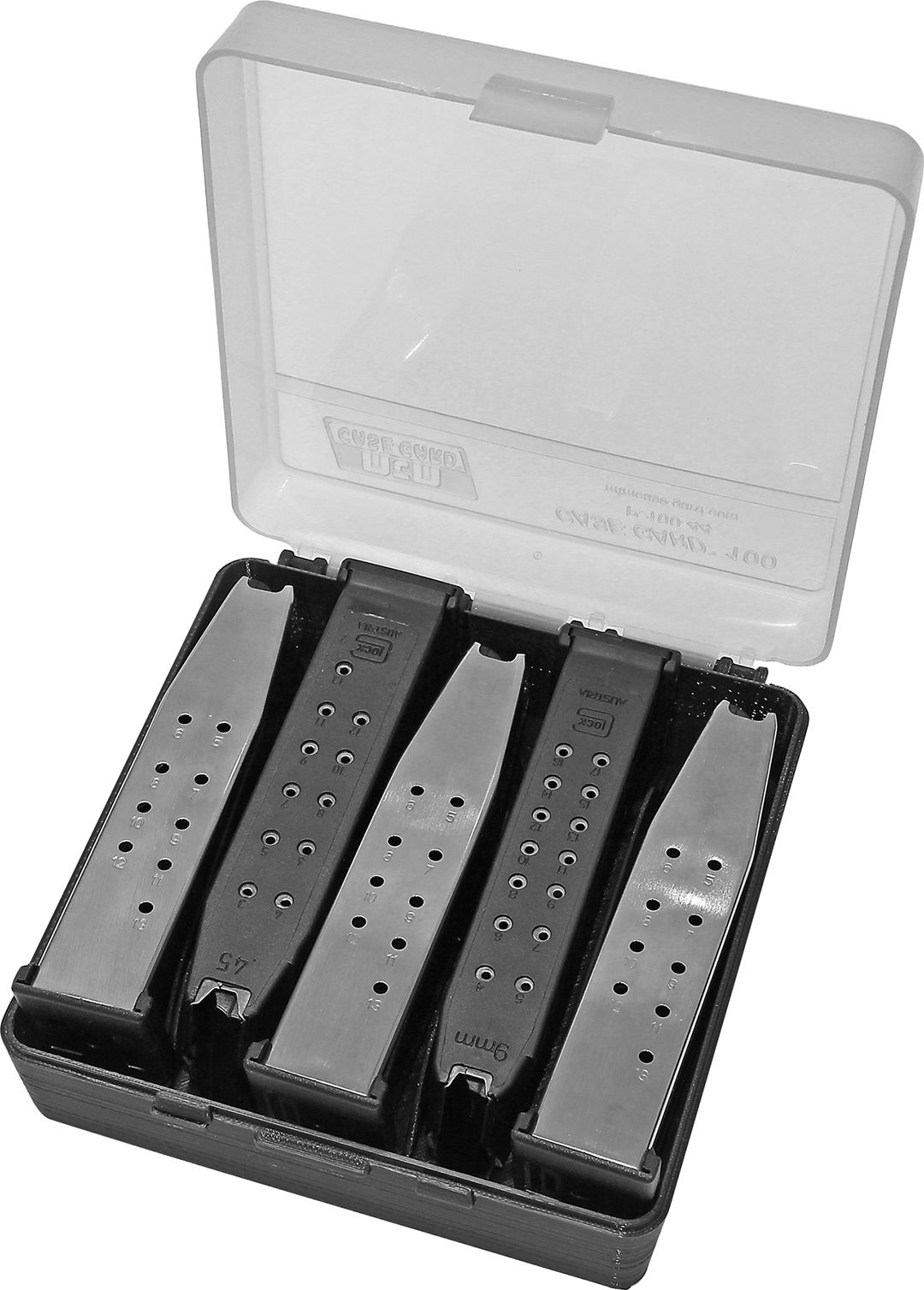 The new Pistol Magazine Case is ideal for use in your range bag, gun safe, or wherever you need to store your pistol magazines. This case holds up to five double-stack magazines and the low-profile, compact design takes up minimal space in gun safes, storage lockers. The case maximizes portability and organization for range days. These cases are also stackable, and the clear-smoke finish makes content identification quick and easy.
Get your hands on the newest MTM product by visiting MTMCase-Gard.com.
Pistol Magazine Case Features:
• Clear-smoke finish stylish display and quick inventory
• Improved accountability and organization of handgun magazines
• Compact design
• Fits up to 5 double-stack magazines (up to 5.375")
• Made in USA
• MSRP: $5.99
MTM Case-Gard™ is family owned and operated since 1968. MTM strives to be innovative in our approach to the shooting sports. All of our products were either designed by one of us, as a solution to a problem we ran into, or because you, the Case-Gard user, suggested it. The results are innovative quality products that last!