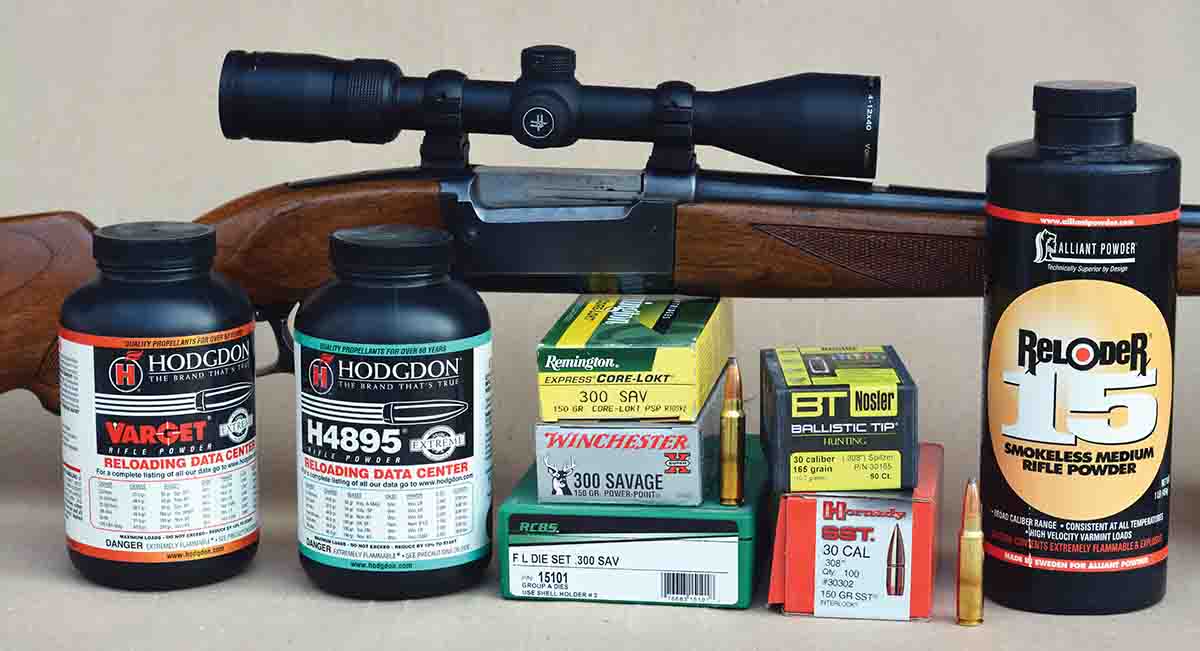 Savage introduced the .250 Savage (aka .250-3000) around 1915 that offered trendsetting performance by pushing a 100-grain bullet to around 2,820 feet per second (fps) and an 87-grain bullet to around 3,030 fps. For several reasons, it was way ahead of its time. Most notable, it was the first U.S. commercially available sporting cartridge to exceed 3,000 fps.
The new cartridge brought considerable fame and attention to Savage, but many hunters still considered the .30 caliber superior for use on deer, elk, black bear, etc. Savage had its rimmed .303 that dated back to 1894, but its performance was only marginally superior to period .30-30 Winchester loads and sales were comparatively dismal. Savage took a significant step forward and designed a new .30-caliber cartridge, known as the .300 Savage, for its Model 1899 lever-action rifle that was once again way ahead of its time.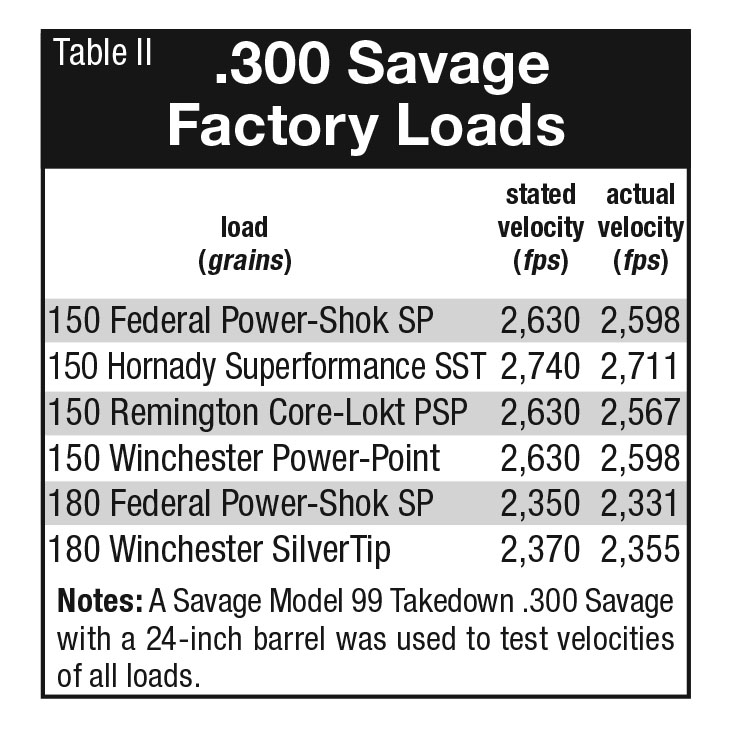 Part of Savage's performance criteria was that the new .300 would more or less duplicate the ballistics of period .30-06 military loads, with early advertisements listing a 150-grain bullet at 2,700 fps, but those velocities were eventually changed to 2,670 fps and have been further reduced today, but at least one company has managed to increase velocity to new levels, which I will discuss in a moment. Not all sources agree on the dates, but it appears that it was officially introduced in September 1921, (but announced as early as 1920). About this same time, Savage changed the name of its Model 1899 rifle to the Model 99, presumably to make it sound more modern for marketing purposes, the same as Winchester and Marlin did when they dropped the "18" from various lever-action models such as when the Winchester Model 1894 became the Model 94.
The .300 Savage was based on a shortened .30-06 case, but featured a 30-degree shoulder and a relatively short neck of .220 inch, while the maximum overall cartridge length was 2.600 inches to accommodate the limitations associated with the Model 99 action. Unlike most lever-action rifles with tubular magazines, the Model 99 featured a box magazine that allowed the use of spitzer-style bullets and their higher ballistic coefficients (BC). Savage engineers were truly forward thinking, as the comparatively short case and powder column combined with a 30-degree shoulder resulted in an unusually efficient and complete powder burn within the chamber and served to decrease extreme spreads from shot-to-shot. Period ammunition was loaded with a maximum average pressure of 46,000 CUP, but with modern and highly accurate piezoelectric pressure testing equipment, the maximum average pressure has been updated to 47,000 psi by The Sporting Arms and Ammunition Manufacturers' Institute (SAAMI).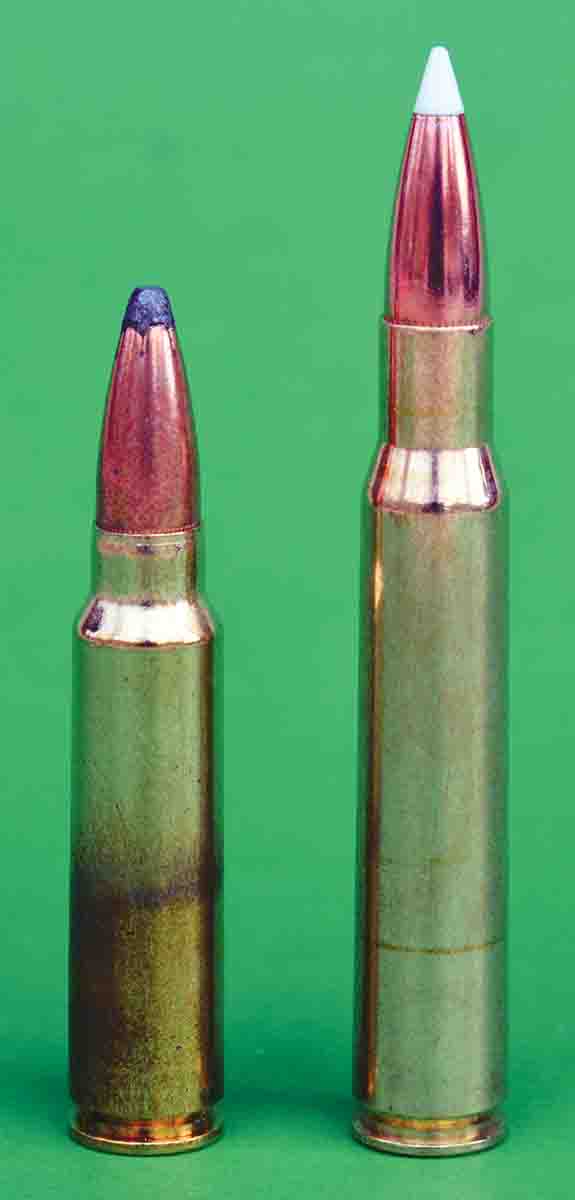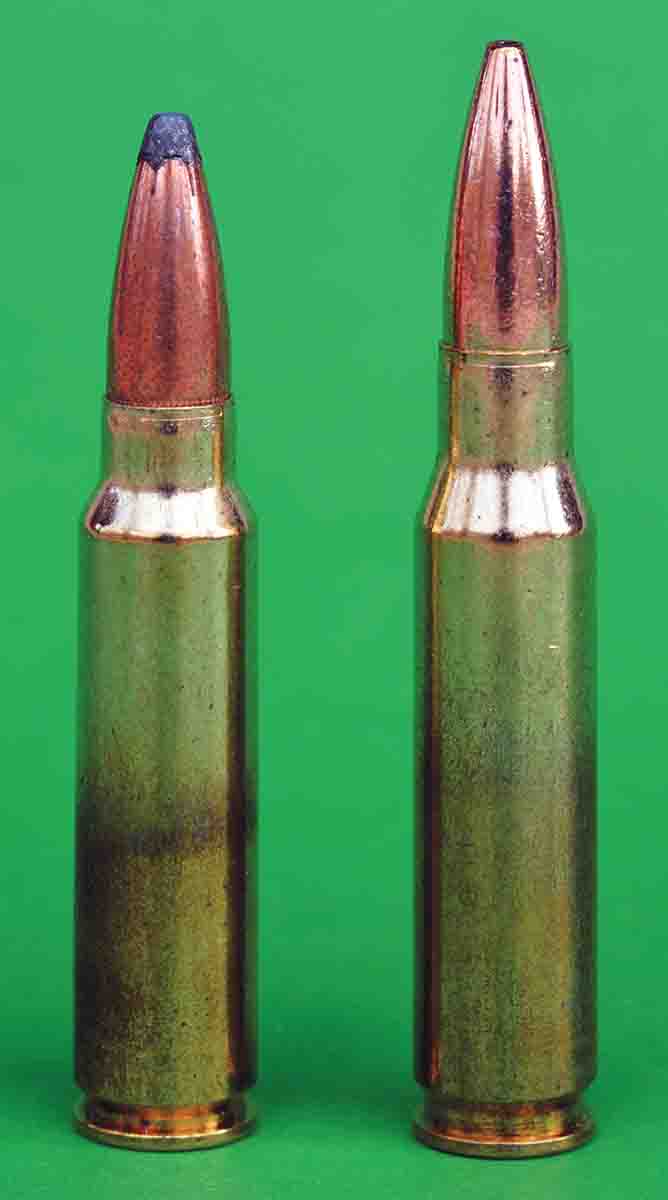 It should be noted that among hunters, the .300 Savage initially competed uniquely with the .30-06 due to its similar ballistics, and the .30-30 Winchester primarily because it was offered in lever-action rifles and carbines from Winchester and Marlin. However, over time, the .30-06 enjoyed notable ballistic improvements, due to the development of new powders that took advantage of its larger case capacity, while the .30-30 continued to gain popularity due primarily to the exceptionally handy carbines that it was chambered in. Regardless, the .300 quickly became the most popular cartridge offered in the Model 99 and held that title for nearly 40 years (until after the development of the .308 Winchester).
During my early days of hunting big game, school friends, along with their fathers, occasionally joined me in pursuit of deer and antelope on our ranch. They often showed up with a .300 Savage, which was virtually synonymous with the Savage 99 rifle. Due to the large number of rifles produced, it was widely popular and it seemed that everyone was at least familiar with it, or had used it at one time or another. With proper loads, it is an honest 300-yard-plus deer rifle.
Like most lever-action rifles introduced in the latter part of the 1800s that have proven hugely popular, there were periods when Model 99 production was either very low, or temporarily halted due to war, etc. However, it was generally produced from 1899 until 1998, just one year short of a full century! It proved accurate, reliable and strong, and remains a worthy hunting rifle. Tragically, the Model 99 became just too expensive to produce and Savage officials felt that the average rifleman would be unwilling to pay the rather high price tag to keep it in the product line.
In addition to the Model 99, a variety of other rifles have been offered in .300 Savage, including the Winchester Model 70, Remington Model 722, Model 760 pump action, Model 81 autoloader, Savage Models 20, 40 and 45 and others. However, as indicated, the vast majority of rifles so chambered were in the Model 99, with these Pet Loads intended specifically for that rifle.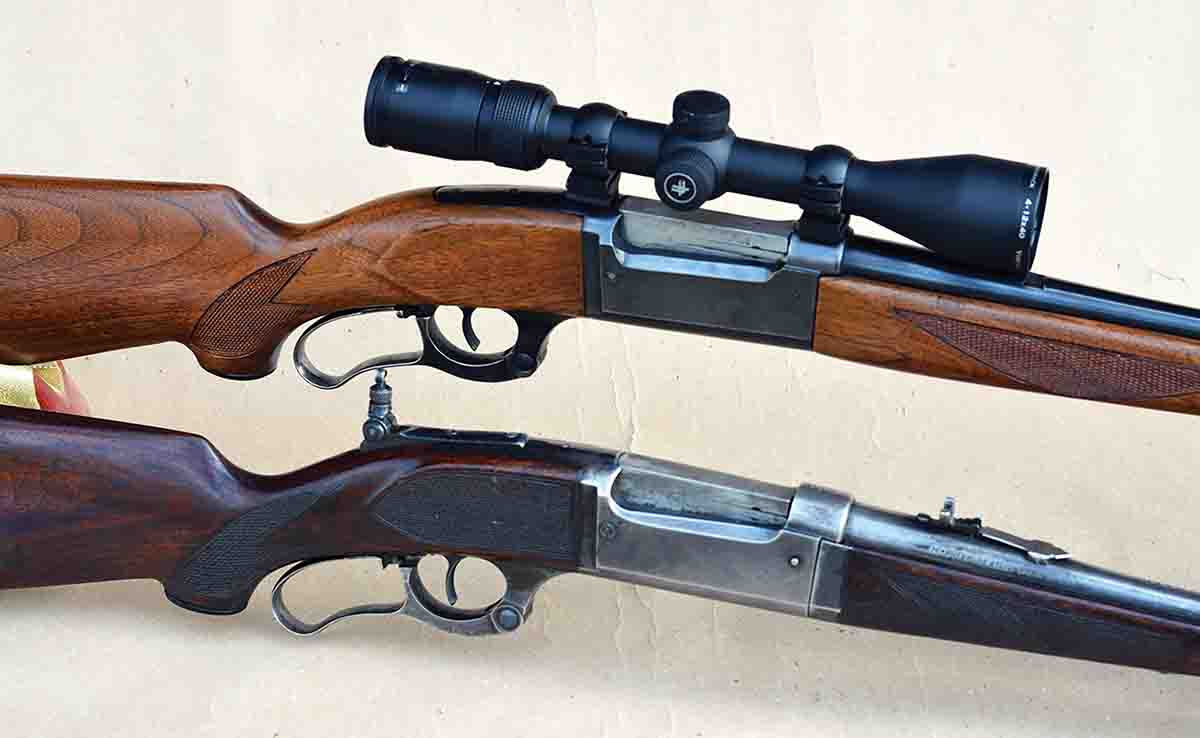 However, generally speaking, all loads are suitable for any rifle and action. To develop data, a pre-World War II-era Model 99 Takedown with a 24-inch barrel and fitted with a Lyman aperture sight was used to establish velocities. A post-World War II Model 99 with a solid frame, 24-inch barrel and topped with a Vortex Diamondback 4-12x 40mm variable scope was used to check the accuracy of select handloads that showed the most potential for accuracy.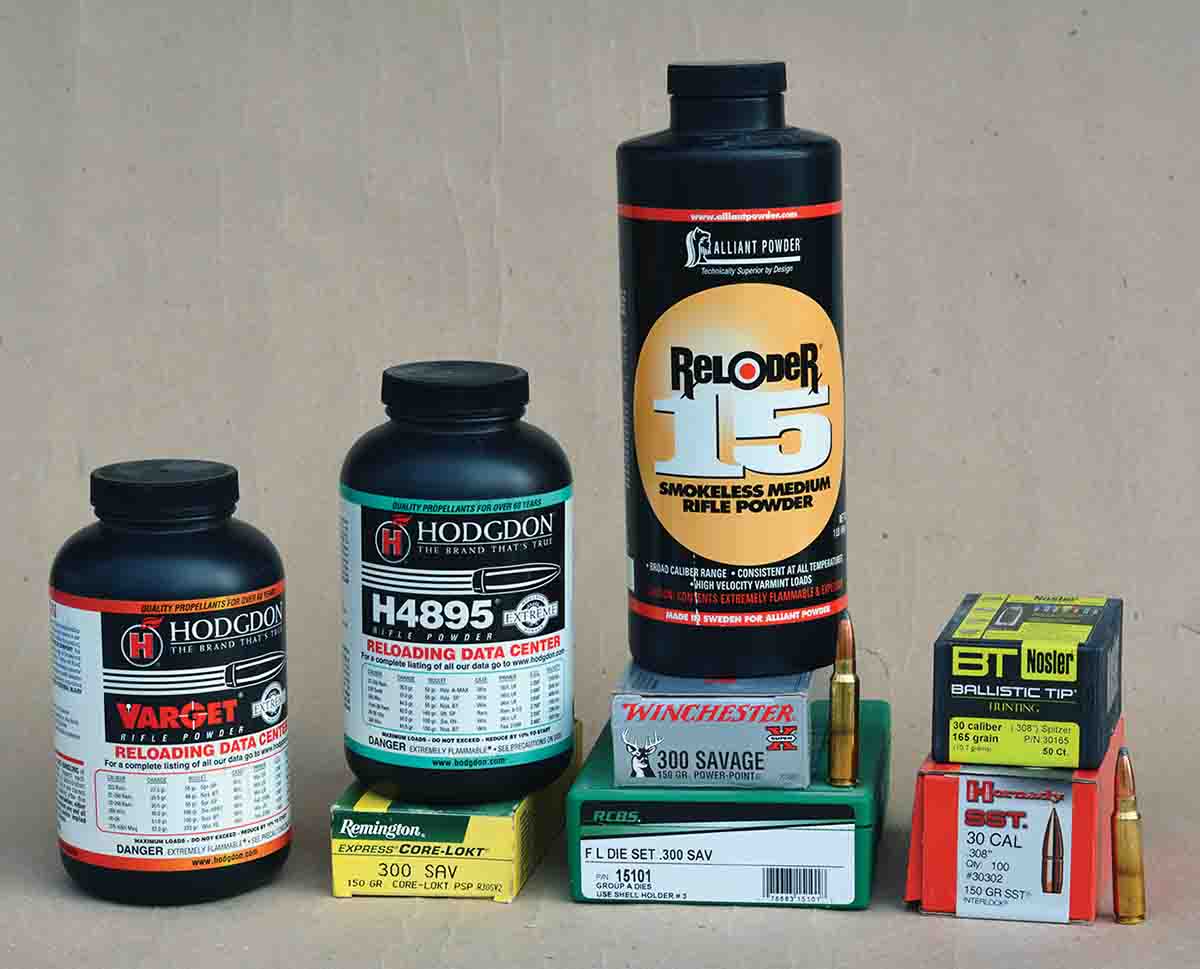 In referencing factory loads from Federal Cartridge, Hornady Manufacturing, Remington and Winchester, all containing 150- grain bullets, the combined average velocity was 2,619 fps. It should be noted that Federal, Remington and Winchester list velocities at 2,630 fps, while the Hornady Superformance ammunition is listed at 2,740 fps, which easily exceeds the velocities listed for early loads. In each instance, those velocities could be duplicated, or exceeded with select powders. Likewise, 180-grain factory loads from Federal and Winchester, with listed velocities of 2,350 fps and 2,370 fps, respectively, actually clocked 2,331 and 2,355 fps. Again, those velocities were duplicated and even exceeded with similar cup-and-core bullets. In each case, however, accuracy was improved through handloading.
The water capacity of the .300 Savage was checked in conjunction with Federal, Remington and Winchester cases, which varied significantly from one brand to the next, but also varied from one lot number to the next within the same manufacturer. Winchester cases offered the greatest capacity and were chosen to develop the accompanying load data. Case capacity variance is noted as a reminder to begin with suggested "start" loads and work up carefully to maximum charges while watching for signs of excessive pressure. The .300 Savage, like the .308 Winchester, can exhibit quick pressure spikes as powder charges approach maximum. Using a case that has less capacity than the lot number used to develop the accompanying loads will exhibit greater pressure with otherwise identical loads. Incidentally, the .300 Savage case capacity was compared with a variety of .308 Winchester commercial cases. On average, it appears that the .300 has around 4 grains less water capacity.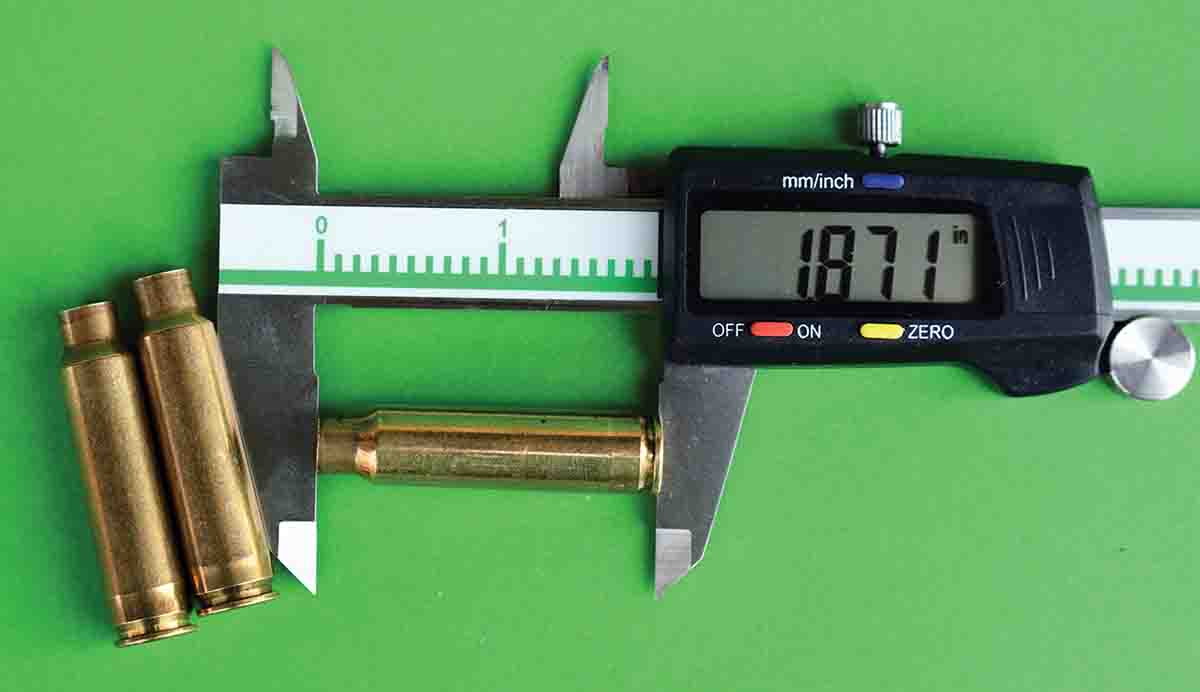 Generally speaking, when handloading bottleneck rifle cartridges for lever-action, pump-action and autoloading rifles, cases should be sized using a small base sizer die. This assures that the resized case will readily chamber, rather than offering some resistance as the lever is closed. Most die companies offer full-length sizing die sets as standard. However, select companies offer a small base sizer die either individually or as a complete die set. Regardless, sized cases should be checked to make certain that they readily chamber before proceeding.
After sizing, cases should be checked for proper length with industry maximum being 1.871 inches, while suggested trim-to length is 1.861 inches. Naturally, case mouths should be chamfered to help bullets start and seat properly. While a crimp is not usually necessary, I prefer to apply a light crimp to assure that bullets stay in their proper position while being cycled through the action.
The .300 Savage utilizes large rifle primers, with standard (non- magnum) versions offering plenty of ignition for all powder charges that typically weigh between 35 to 49 grains. CCI BR-2 Bench Rest primers were used to develop the accompanying data. While they are not necessary to produce top-notch handloads for the average lever-action rifle, from a load development standpoint, they served to lower extreme spreads and help identify loads (powder charge and powder type and bullet combinations) that were working best.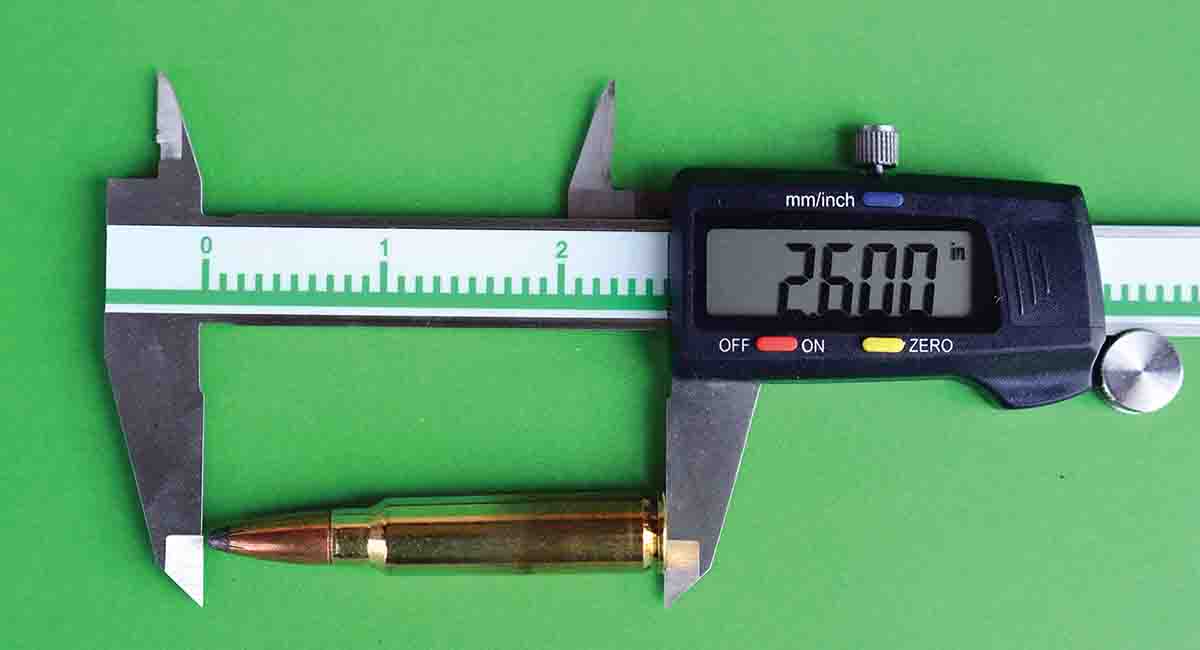 With the .300 Savage being somewhat similar to the .308 Winchester, the same powders that perform best in the latter cartridge are also top choices for the former. I wish I could "call out" a definitive performance (velocity and accuracy) winner with each bullet weight used; however, in many instances the differences were so close that it is very difficult to establish any appreciable advantage of one load over another in a sporting rifle. Nonetheless, using 110- to 125-grain bullets top powders included Hodgdon Benchmark, H-4198, H-4895, Vihtavuori N135, IMR-4895 and IMR-4064. Moving up into bullets weighing 140- to 180-grains, Hodgdon Varget, H-4895, Benchmark, Alliant Reloder 15, Reloder 17, IMR-4895, VV-N140 and Accurate A-2495 each produced very satisfactory results.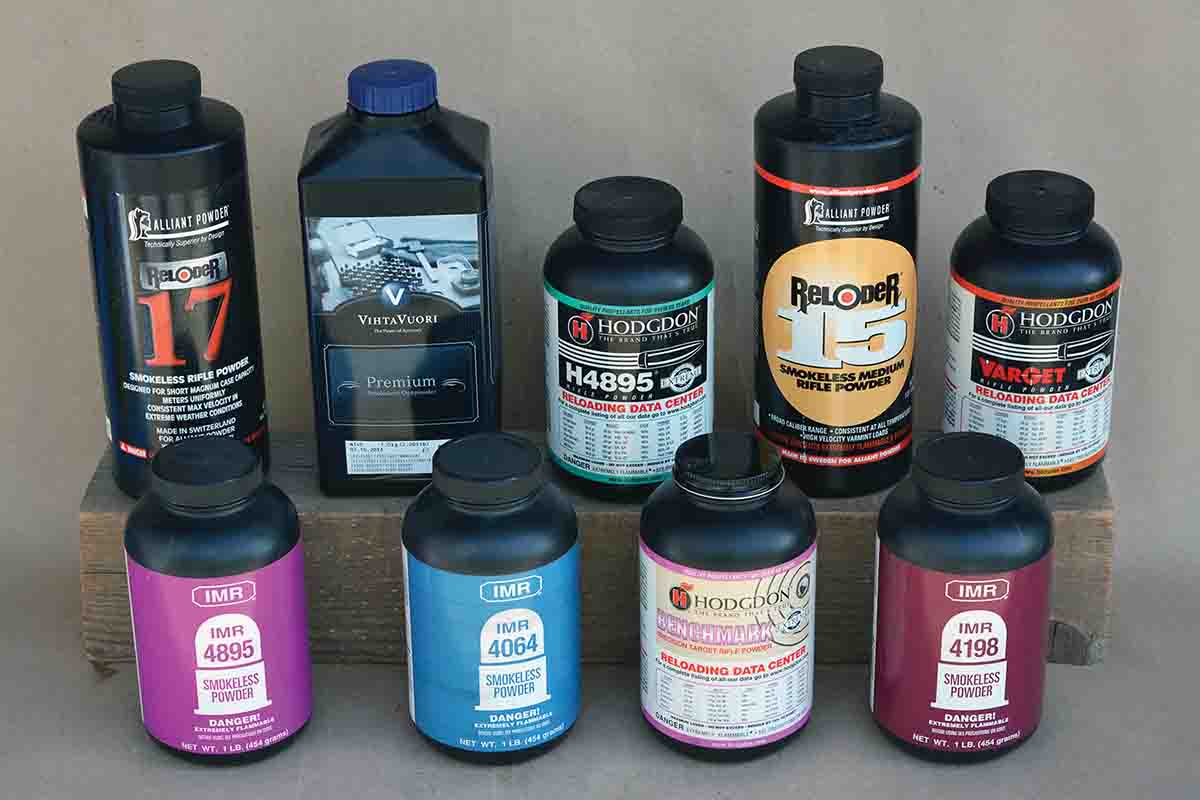 Virtually all of the above powders more or less duplicated factory load velocities with the same bullet weights and in some instances, they actually offered a notable velocity advantage. For example, using the Nosler 150-grain Ballistic Tip bullet, 45.0 grains of IMR-4895, 45.0 grains of Hodgdon Varget and 45.0 grains of VV-N140 powder, each reached around 2,700 fps and offered top accuracy, even easily exceeding all factory loads. Switching to the 180-grain Nosler Partition and Hornady 180-grain SST bullets, 36.5 grains of Hodgdon Benchmark, 39.5 grains of H-4895 and 39.5 grains of IMR-4895 duplicated or exceeded factory load velocities, with each load offering an accuracy advantage.
New bullets offer distinct performance enhancement for the .300 Savage. For example, various 125-grain varmint bullets can easily reach 2,800 to 2,900 fps and were notably more accurate than lighter (110-grain) bullets. For tough, thin-skinned game, such as black bear, elk, etc., the Hornady 150-grain GMX is a worthy choice, as it offers similar penetration as most cup-and-core 180-grain bullets while keeping velocity higher for easier hits at normal hunting distances. The 165-grain bullets, such as the Nosler Ballistic Tip, Speer Spitzer Hot-Cor and Hornady SST, offer a great blend of velocity (typically between 2,500 to 2,600 fps) along with the advantages of increased bullet weight and higher BCs, when compared with the traditional 150- grain bullets. Incidentally, one of the most accurate loads tried included 41.0 grains of Hodgdon H-4895 powder with the 165-grain Nosler Ballistic Tip bullet, which produced a sub-1.50-inch group at 100 yards. Many brush and timber hunters still find great favor with 180-grain bullets that offer straight and reliable deep penetration, with the Nosler Partition being a top choice for this role.
It should be noted that bullets heavier than 165 grains tend to deep seat enough that they extend down into the case far enough to rob valuable powder capacity, nonetheless, the 180-grain bullets worked well with selected powders. Generally speaking, the .300 performs best when matched with 125- to 180-grain bullets due to its traditional 1:12 barrel twist, which is a bit slow for heavier bullets at somewhat limited velocities. The 200-grain bullets were omitted from the above data due to lack of interest by most shooters and hunters and their limited velocities. Furthermore, their accuracy was rather dismal in the test rifle.
In spite of many people claiming the .300 is difficult to handload for, it has been a pleasure to work with. As long as some basic rules are observed, it is easy to assemble reliable, accurate loads that exceed the velocities and accuracy of factory ammunition. It is a truly classic hunting cartridge that remains as useful as when it was first offered more than 100 years ago.