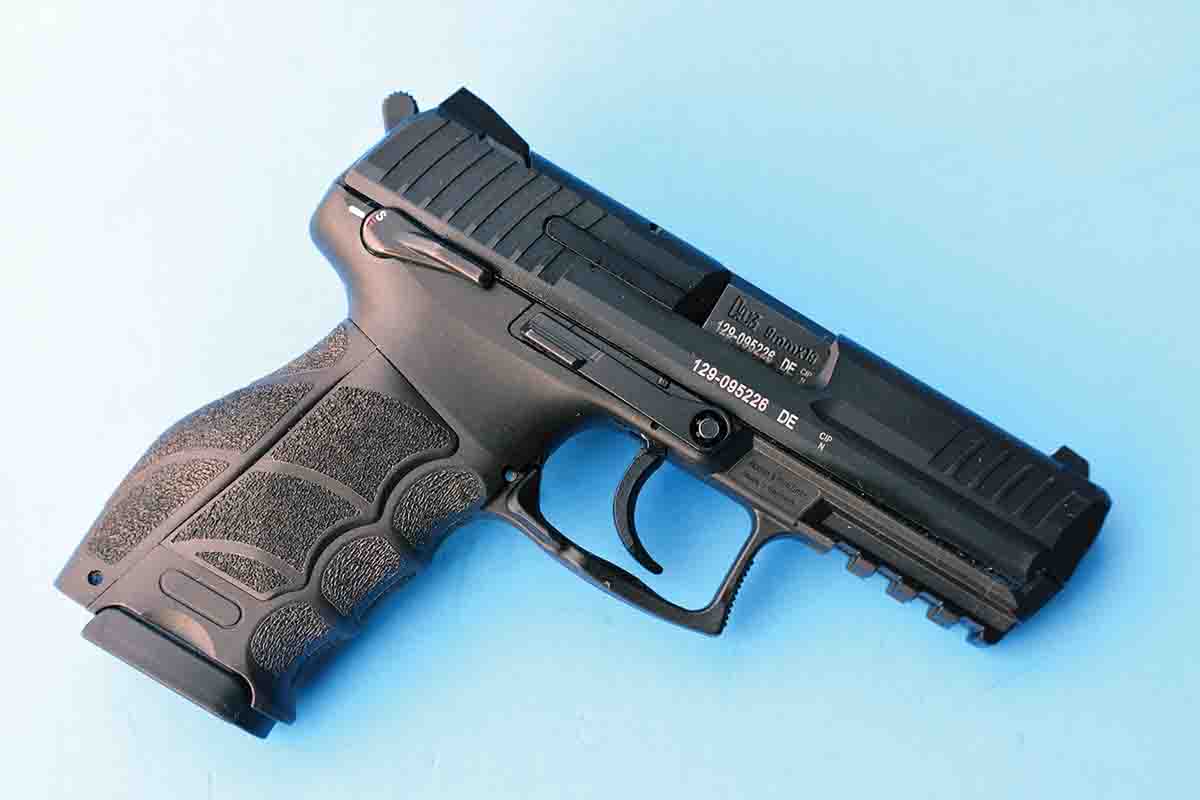 Heckler & Koch GmbH (HK) officially entered the firearms and defense business in 1949. It has developed and offered many innovative guns that have proven rugged and unusually reliable. In the past 72 years, it has never issued a single recall.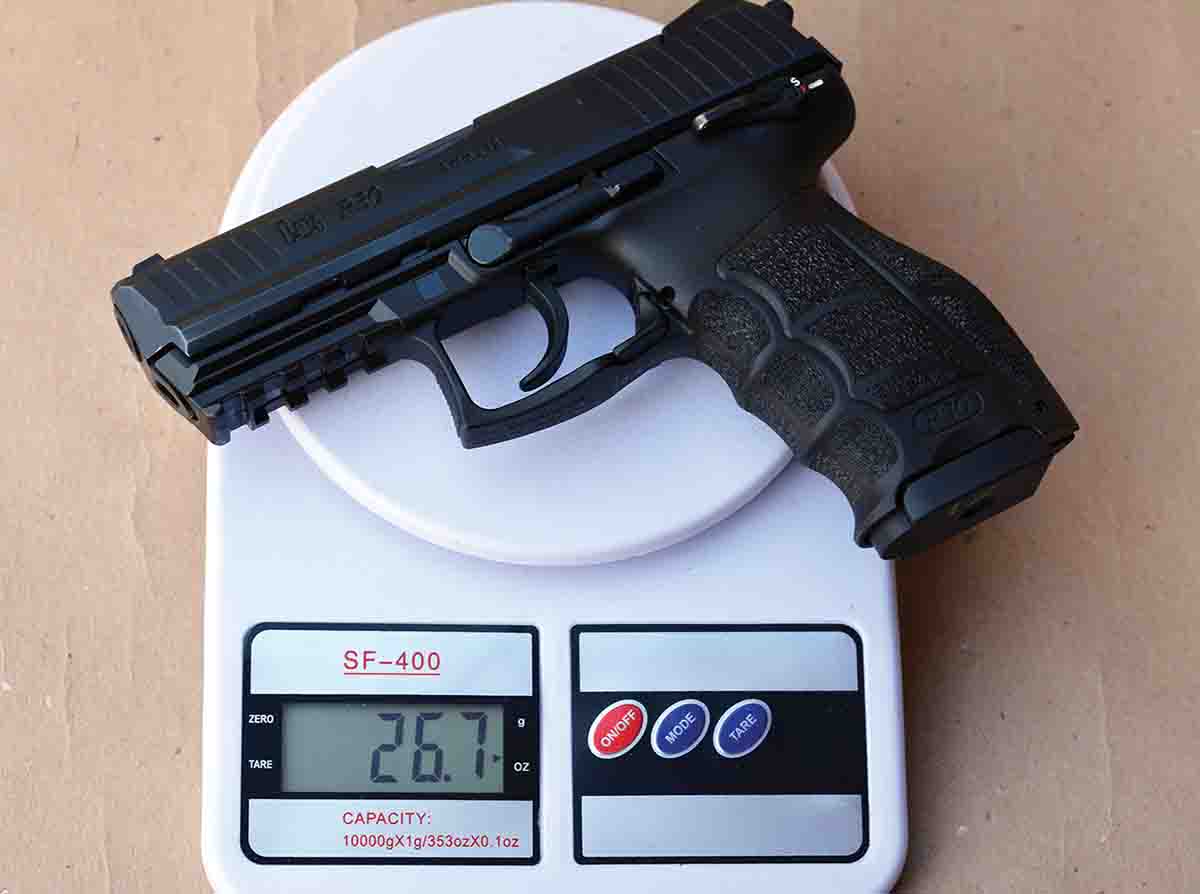 This brings us to the HK P30 autoloading pistol, which features a polymer frame with a steel slide and is similar in size to the Glock 19, that company's most popular gun. However, that is where the similarities end. While there are several variants such as the P30SK (compact) and P30L (long slide) and several others, I elected to test the standard P30 chambered in 9mm Luger, which appears to be the most popular version.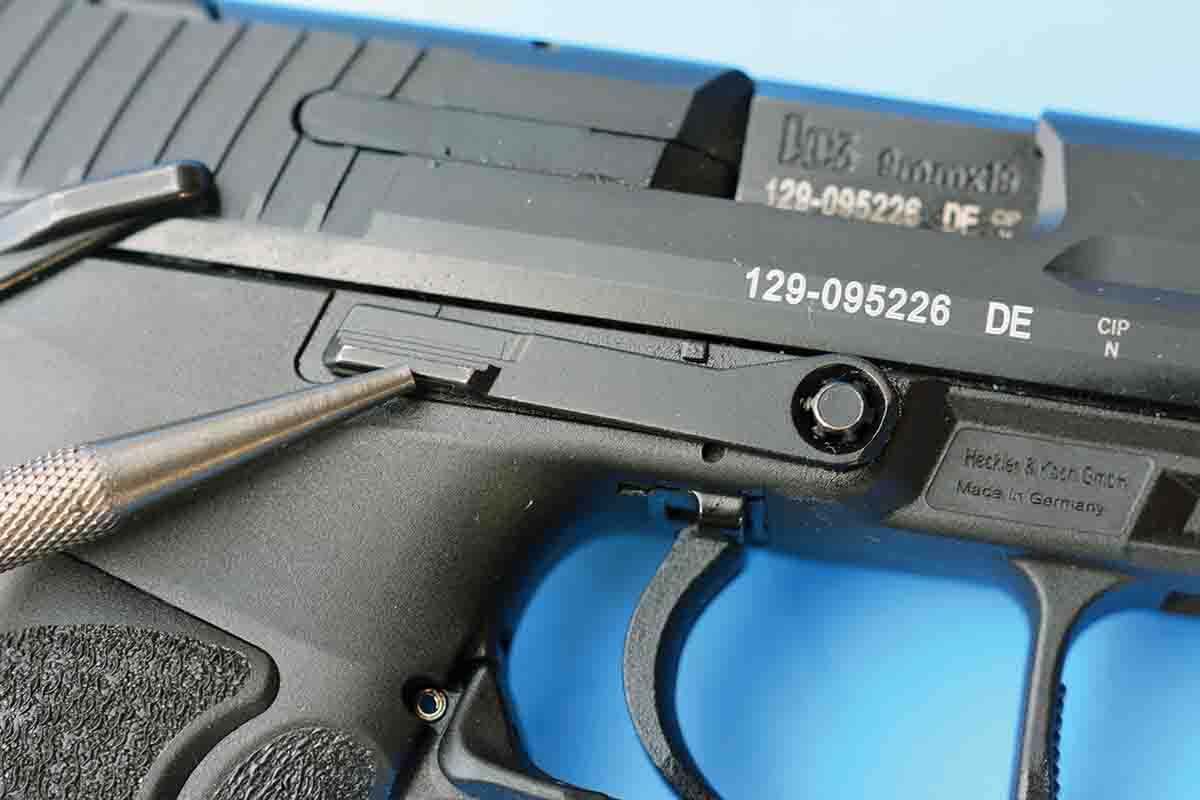 The P30 weighs 23.6 ounces without a magazine installed and 26.7 ounces with a magazine. Interestingly, the sample pistol came with 17-round steel magazines, but it is still listed on the HK website as having a 15-round capacity. Its basic design is double action and single action with an external hammer. A small decocker button is located at the rear of the slide, to the left of the hammer, which is easy to operate and unobtrusive. The safety is ambidextrous and can be engaged or removed with the hammer in the down or fully cocked positions.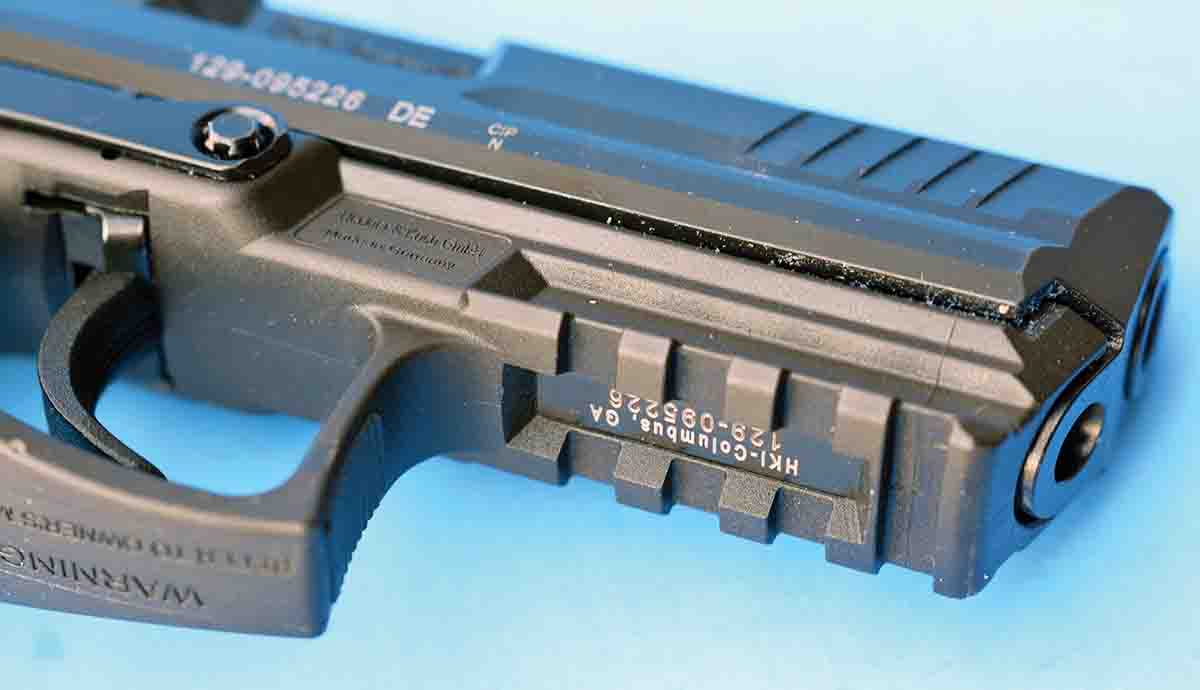 The P30 also features a fully ambidextrous magazine catch/release that is located at the rear of the trigger guard. To activate it, either side can be pushed downward. Some users can use the index finger and the thumb to push it downward at the same time, which allows the pistol to remain in the hand without the need to reposition. The magazine catch/release function departs from the more traditional push button-style found on most autoloading pistols, which has resulted in some complaints. However, with basic use and training, it is natural and easy to operate.
The P30 features a slide release on each side of the frame for left- or right-hand operation, which combined with the above ambidextrous safety and magazine catch/release, results in a fully ambidextrous pistol. Incidentally, the slide release(s) worked positively, but they are also very easy to use to drop the slide and make a fast reload. Anyone with even modest thumb strength can easily make it work!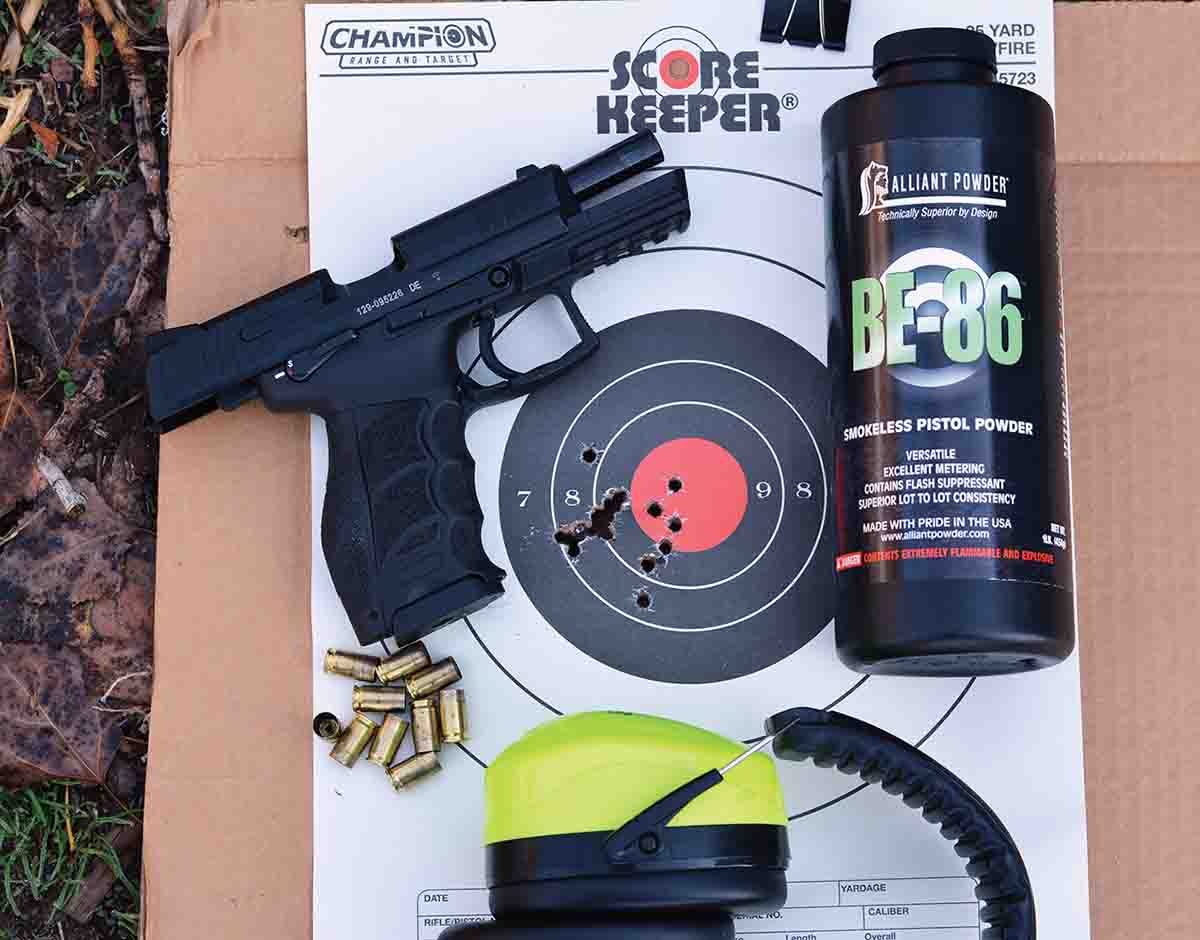 As indicated, the frame is fiberglass reinforced polymer that has proven to be an unusually durable combination. As part of the moulding, a MIL-STD-1913 (aka Picatinny) rail is located just forward of the square-faced trigger guard (below the barrel) that accommodates a variety of accessories such as lights, lasers, etc. The grip frame is modular wherein back straps of different sizes and grip shells can be easily interchanged to accommodate a variety of hand shapes and sizes. Furthermore, the grip frame, shells and three finger grooves are semi-aggressively textured to prevent slippage during recoil.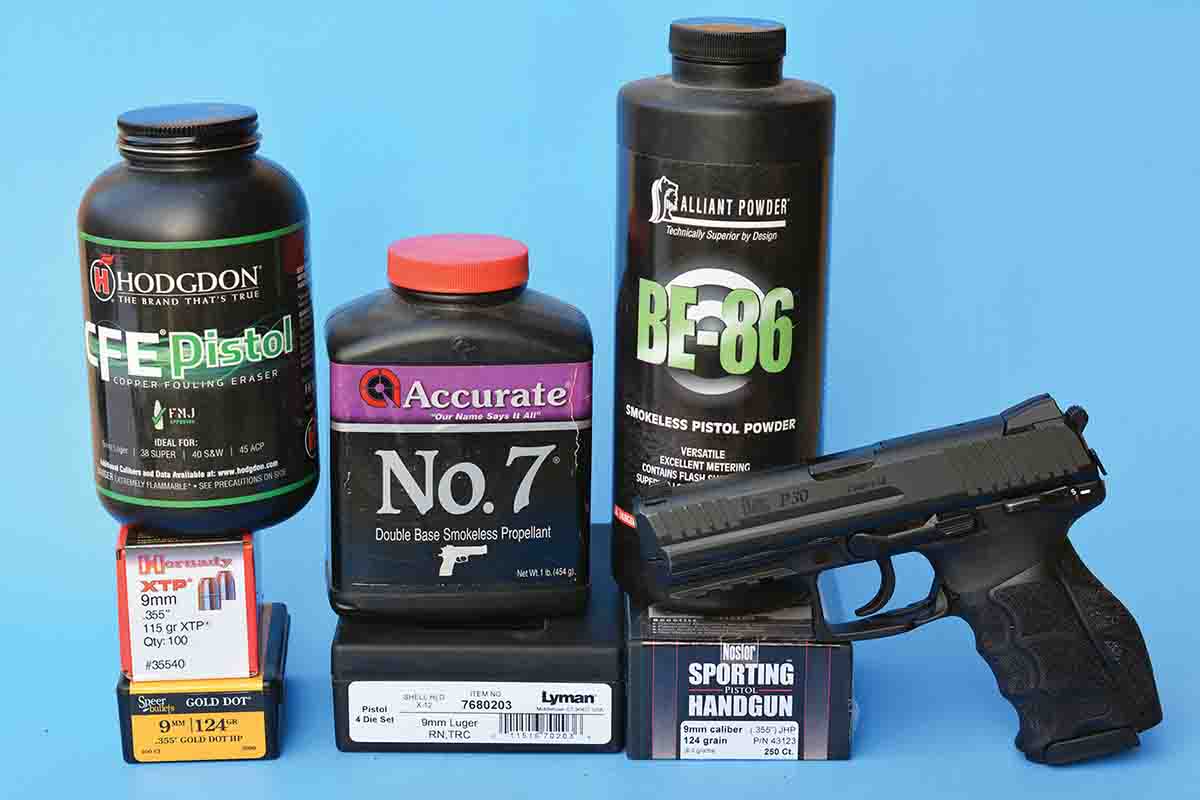 The slide is constructed of high tensile steel with what HK refers to as a nitro carburized finish with corrosion for "hostile environments" and is flat black. The slide is slotted at the rear and front to prevent slippage while manually operating the slide to load a cartridge in the chamber, etc. The ejection port is very low and angled to assure proper case ejection, while the extractor is external.
The single-action trigger pull was long and had some creep, which is typical with this pattern of single-action/double-action service or defensive pistols. The single-action pull broke at 6 pounds, 2 ounces. The double-action pull was smooth and uniform from start until it broke. My only real complaint regarding the trigger system was that the trigger reset was minimally perceptible, and it was often allowed to travel farther forward by average shooters (that were allowed to try the pistol) than was necessary. (For speed shooting, it is common practice to only allow the trigger to travel far enough forward to reset.)
The front and rear sights are dovetailed into the frame and are only drift adjustable. In addition to being robust and constructed of high strength steel, they feature the popular 3-dot system (two dots on the rear sight and one dot on the front) that is luminous for improved low-light visibility.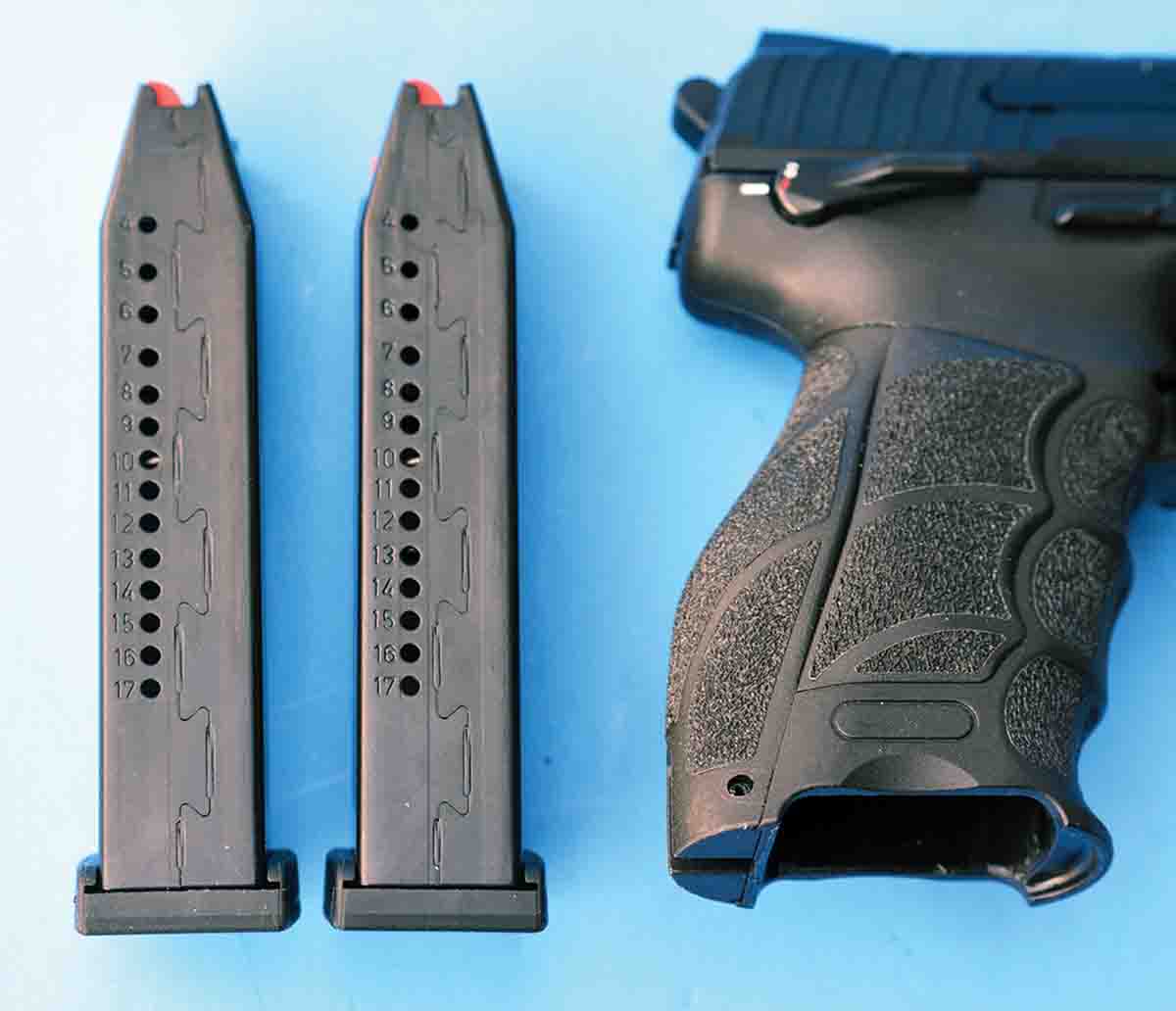 The barrel measures 3.86 inches and is cold hammer forged with polygonal rifling. It utilizes the Browning-type tilting system with short recoil operation and a locked breech. While polygonal rifling was first patented in 1854 and was used in a variety of arms, it was HK that first began using it on modern production firearms in quantity. Naturally, there is some controversy regarding polygonal bores, as they are often compared with more conventional rifling types. However, in today's application they work very well. In torture tests they have established that barrel life can be especially long. Polygonal rifling has a reputation of producing less resistance to the bullet, and therefore produces greater velocities than more conventional rifling that effectively "bites" and has greater resistance.
Beginning in the 1970s, I have fired and tested many HK pistols. They have generally been reliable, but the latest versions are up-to-date in every respect including ergonomics, features, reliability, durability and finish that modern shooters expect. The P30 has undergone extensive torture and function testing, which it passed with a remarkable record. Some independent tests, which included nearly 100,000 rounds, indicate that there was only one failure per 7,000 rounds. Also, many countries and law enforcement agencies have adopted the P30, including Finland, Germany (army, navy, police, customs), Hungary, Malaysia, Norway, Portugal, Singapore, Spain, Switzerland and select U.S. police forces, including the Border Patrol Tactical Unit.
Defense-style 9mm Luger factory loads from Black Hills Ammunition, Federal Cartridge, Hornady Manufacturing and Speer were checked for function and accuracy. There were no failures of any type. All cartridges fed, fired and cases ejected perfectly. With the aid of a rest, all loads grouped into 2.45 inches or less at 25 yards. Hornady's 124-grain Critical Duty FlexLock +P produced the tightest group at 1.90 inches. Incidentally, two of the four loads tested produced greater velocity than their listed velocities.

Select handloads were developed using new Starline cases, which were first full-length sized using Lyman carbide dies, then neck expanded to accommodate bullet seating. After cases were primed using CCI 500 primers and powder charges thrown, bullets were seated to the correct overall cartridge lengths and as a separate step a .370-inch taper crimp was applied.
Powders included Alliant BE-86, Hodgdon CFE Pistol and Accurate No. 7, all of which fully duplicated factory load velocities while keeping pressures within industry limits established at 35,000 psi.
Three bullets were selected and included the Hornady 115-grain XTP, Nosler 124-grain Sporting Handgun JHP and Speer 124-grain Gold Dot HP. Again, function was perfect with all loads. The most accurate handload consisted of the 124-grain Gold Dot HP pushed to 1,283 fps using 6 grains of BE-86 powder that grouped into 1.80 inches.
I am impressed with the HK P30. It is lightweight, comfortable, easy to control, points naturally and has proven worthy in endurance and torture tests. Furthermore, it is easily disassembled (without tools). While its price is higher than most competing pistols, it is still a great gun from a company that has never had a single recall.