By the time this column is published I will have been handloading for 53 years, and what changes there have been! In the fall of 1966 a representative of a reloading tool company called Pacific came to a little store in Williamson, West Virginia, Hatfield's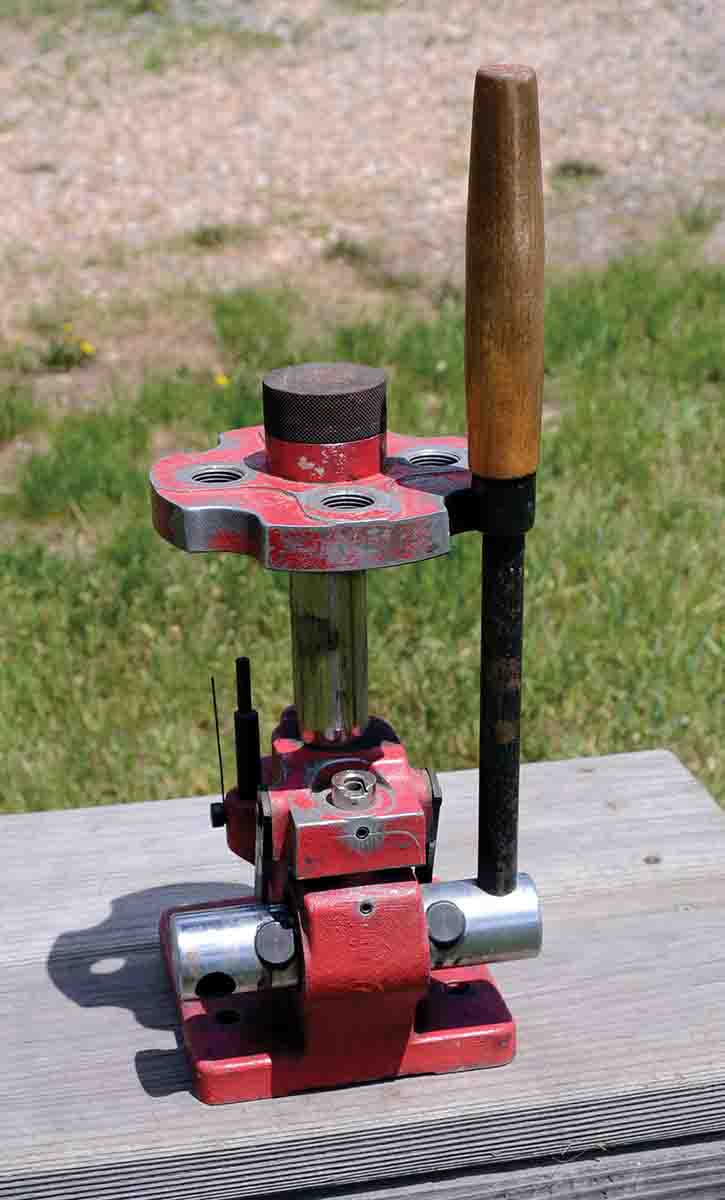 Sporting Goods. I felt bad for the guy demonstrating the reloading tools that Saturday because hardly anyone showed up. On the upside, he had me – at age 17 – full of questions so he didn't get too bored. I was there from the time he arrived until he packed up.
At that time I owned a Smith & Wesson K38 and was near frantic to get into the handloading game so it could be shot more often. I would have bought the Pacific single-stage press used for the demonstrations that day, except my total treasure was so meager it jingled in my pockets.
A couple of older gents at the local gun club took interest in me. Both agreed I shouldn't get a single-stage press. It would be better, they said, to get a Lyman All American turret press. In those days a turret press was the closest thing to today's progressive presses – shy of commercial-type loading machines. So my generous parents told me to "hang on" for a bit and they would set me up with the basics for Christmas that year. Sure enough, I received the press, a set of .38 Special dies and shellholder, a powder measure and lube sizing machine with a .357-inch die and top punch. Total outlay was about $80. All those tools were Lyman's top line equipment.
One of those older gents convinced me I should rotate the All American's four station turret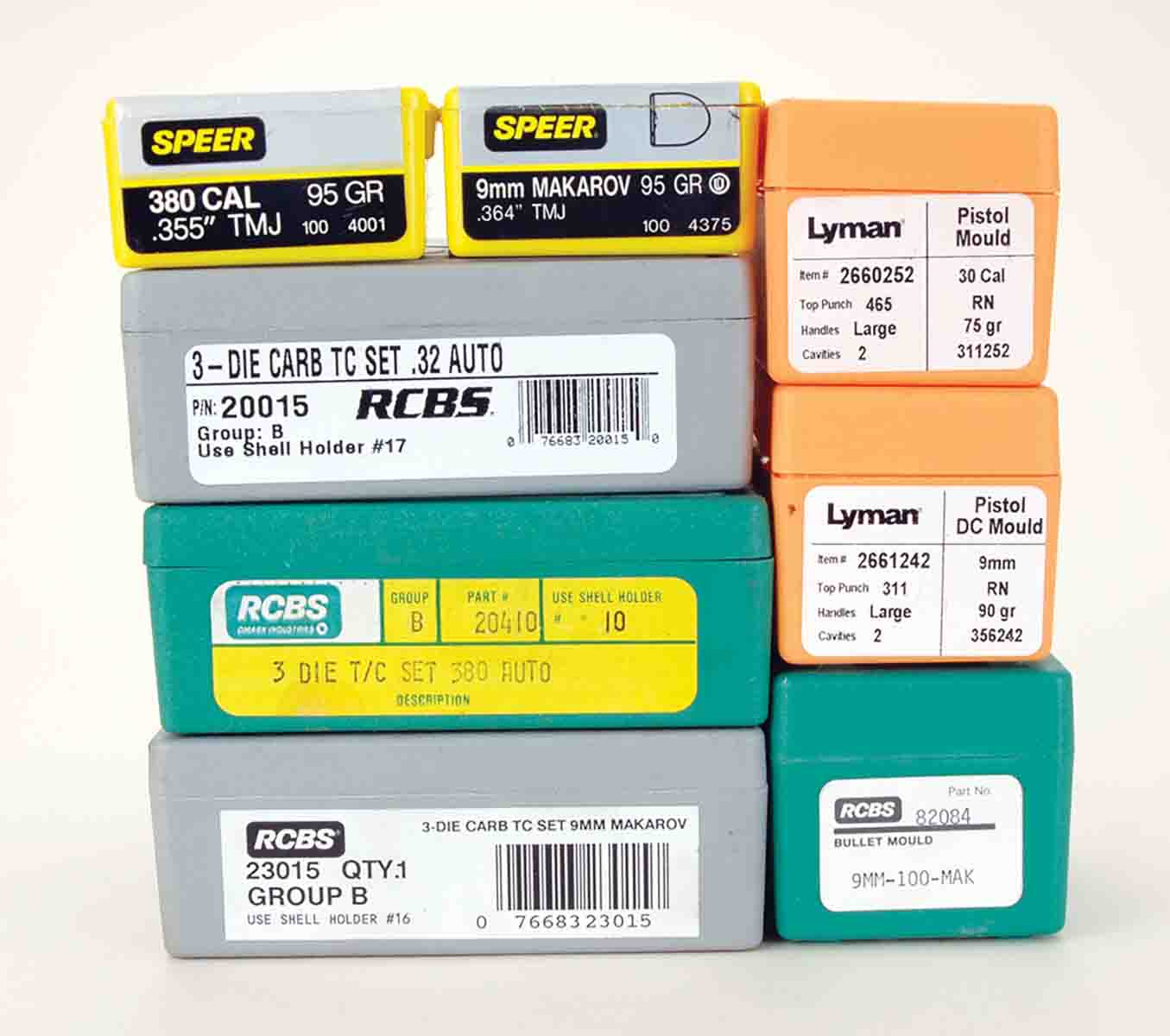 head for each reloading step so I'd have a finished round with every circuit. That I did for more than a year, and I attribute that practice to the severe arthritis in my left thumb joint. It finally dawned on me to process every case through a reloading step before moving to the next one. Thousands of people now produce millions of rounds every year with one or more of the many progressive presses on the market. I daresay more handloaders now use progressives than turret or single-stage presses.
In those days of the mid-1960s and in my location, if you handloaded it was also assumed you cast your own bullets. There were a precious few handloaders in my area, but all were casters. A few weeks before Christmas, somehow a few bucks got into my hands and were spent thusly: $7.50 for a used single-cavity Lyman mould No. 358432 (160-grain WC) with handles and a cast iron lead melting pot for $10. So I actually cast bullets before becoming a handloader. There were a few commercial casting companies about, but their products didn't seem widespread. Besides, the nearest gun store stocking components required an 80-mile drive. On those notorious West Virginia roads it took at least two hours.
Anyway, I was fortunate in starting bullet casting early on, for in 1968 the Gun Control Act proscribed shipping bullets to private citizens. That restriction was lifted in the Reagan years and has led to the amazing array of commercial casters nationwide. I'd also say that today there are far more handloaders than bullet casters. Even as avid as I still am about bullet casting, many of my handgun handloads have commercial bullets in them.
When I started casting and handloading, Lyman still offered hundreds of bullet designs. Even well-stocked gun stores usually only had the most popular ones on hand. By 1969 I began traveling "out west" for summer work. A high school friend had settled in Clinton, Iowa, so I stopped to visit on each trip. My friend was mildly interested in guns and handloading, so on the first stop he said, "You got to see this store in Clinton." Did it ever knock my socks off! That store, the name of which I've long forgotten, stocked every single item in the Lyman catalog. Every bullet mould design was there at least in single cavity, some in double cavity and a few with four cavities. I was in heaven!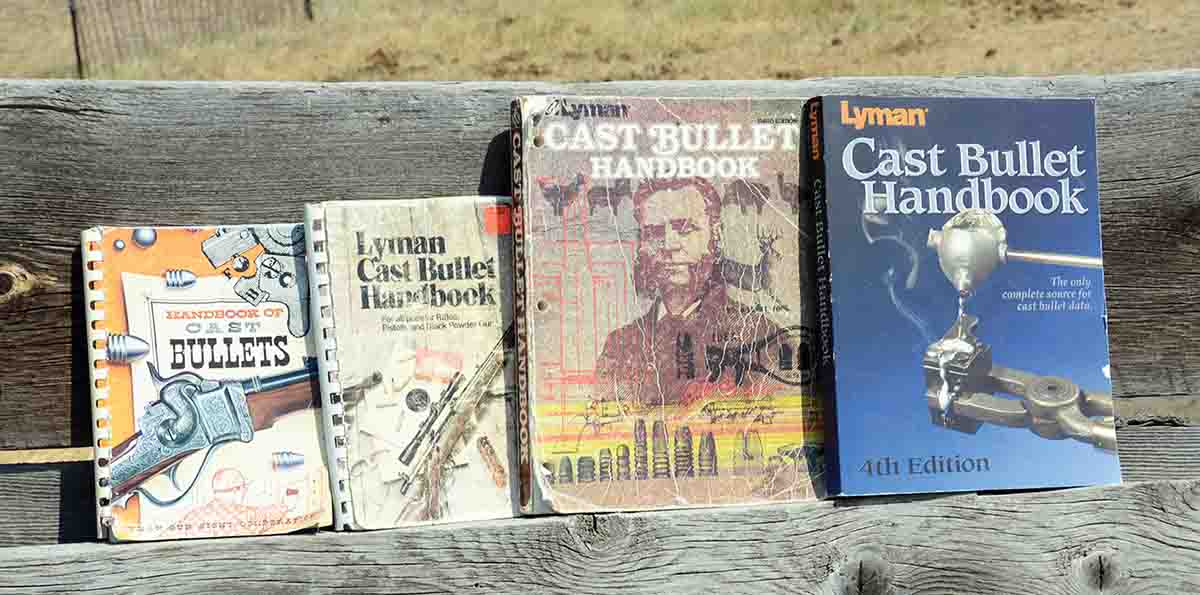 By that time I was loading .357 Magnum, .41 Magnum, .44 Special/.44 Magnum, .45 ACP and .45 Colt, and had a little more cash available. Not only did I buy some out-of-the-ordinary bullet moulds when in Clinton, but also it was there that I first laid eyes on a Lyman carbide sizing die. The fellow behind the counter said that if I tried one I'd never go back to ordinary steel sizing dies. He was right. Back then it was rare to see a set of handgun dies complete with carbide type dies. Nowadays it's rare to see a set of straight-wall handgun cartridge dies that do not have one of the special (carbide or some other magic material) sizing dies.
Something else that has changed with reloading dies are specialty versions. For instance, handgun sets usually had three dies: sizing/decapping, case expanding/belling and bullet seating/crimping. Now there are decapping-only dies and special crimping dies such as Redding's Profile Crimp or Lee Factory Crimp dies. Lyman offers taper-crimp dies for some of the old black-powder cartridges in both short and long versions. These help paper-patched bullet shooters lock bullets securely without damaging the paper. Redding has match grade inline seating dies for many rifle cartridges.
Dies for antique and obsolete cartridges are now commonly available. The cowboy action and BPCR Silhouette sports have been responsible that. For instance, RCBS has not only specific cowboy dies set up for loading lead alloy bullets, but it has an entire line of cowboy bullet moulds. Lyman offers an entire array of die sets for the "buffalo rifles" of old.
Then there are powders. In the mid-1960s there were perhaps two dozen available in this country. Now there are more than 100 smokeless powders, and black powder is not only still made here but it is being imported from Switzerland and Germany.
Maybe not all changes have been good. When I first roamed Montana in the early 1970s many grocery stores and gas stations stocked reloading equipment and components. There is still a store called The Fort in Big Timber that sells fuel, food, snacks, guns, reloading tools, components and liquor. Three Bears in Butte sells fuel, groceries, guns and all sorts of related accessories, camping gear and hardware.
There has been one change of which I'm proud. Lyman has produced four Cast Bullet Handbooks over the years. The first three editions included "how-to information" and ballistic data by Lyman's staff. In the fourth edition the staff still did the ballistics work, but I am listed as "Author" in regard to the informational chapters.