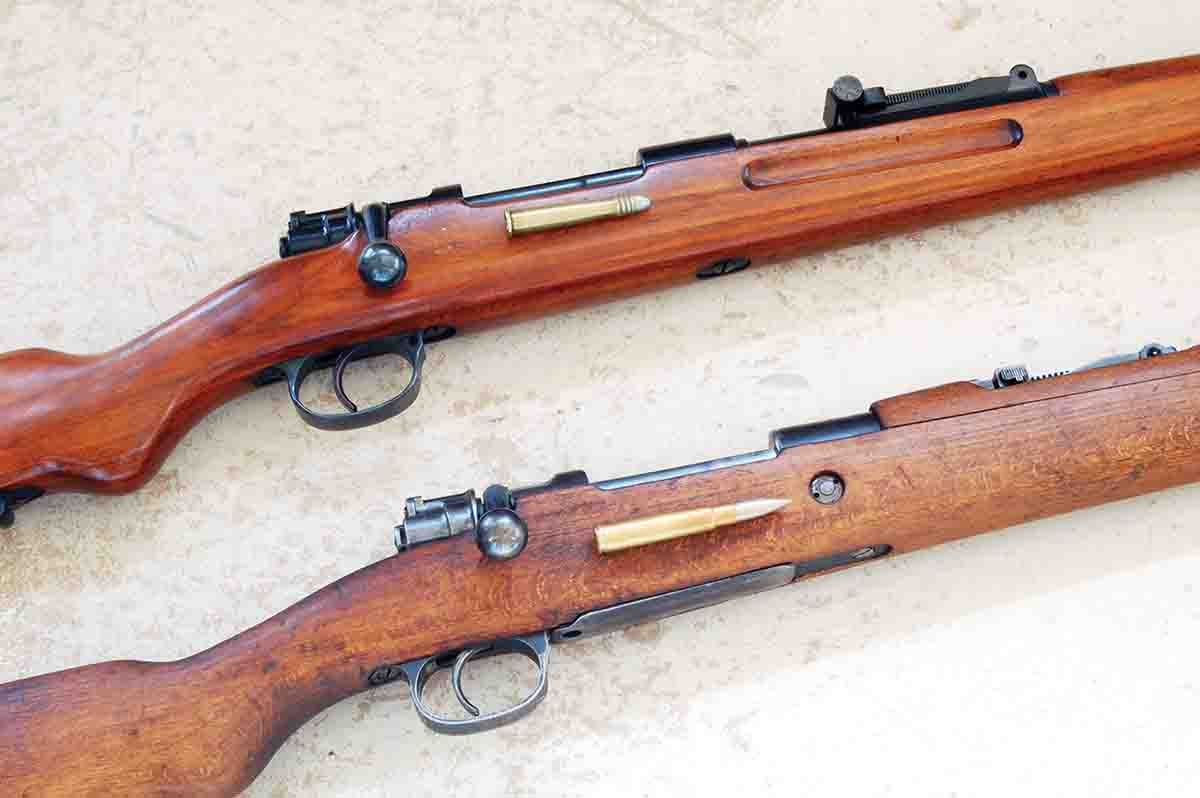 We will never know by whom or when the bow and arrow was invented. It is certain, however, that the research and development process required a lot of practice shooting at something. After all, a projectile is useless if the user can't hit what is being shot at. Thus was born the concept of target practice.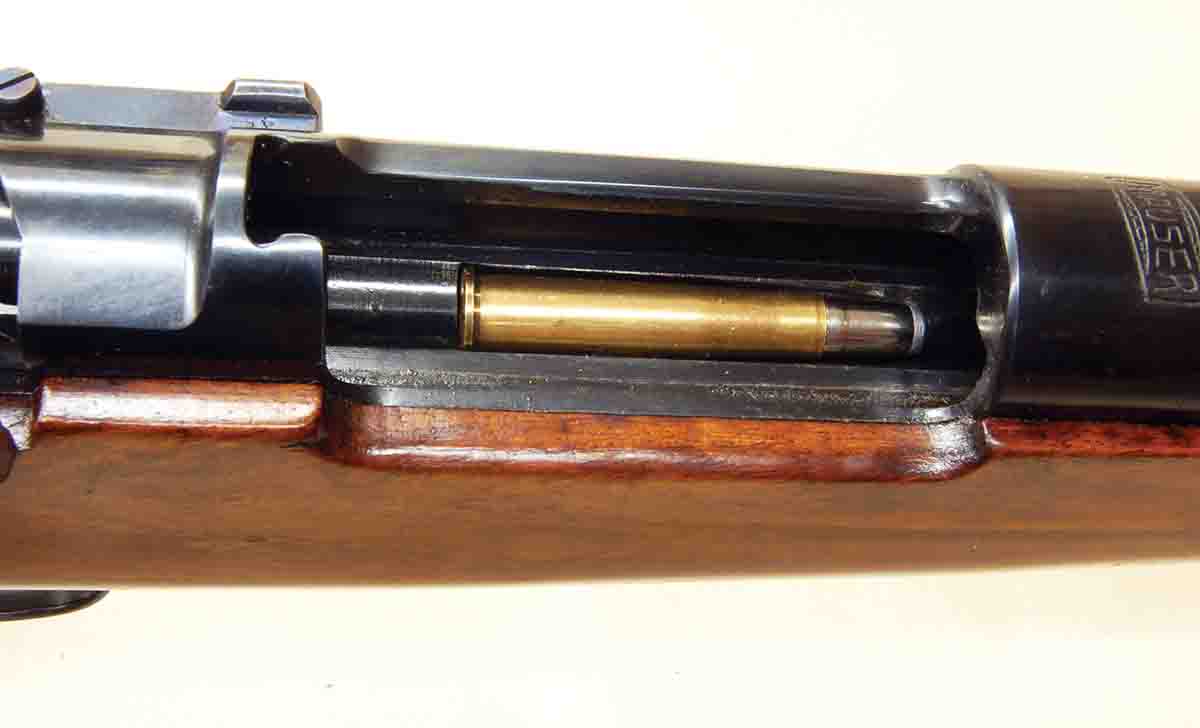 By the Middle Ages, European archers shot everything imaginable as targets. Live animals and complete skins stuffed with dry grass were common. In England, the chronicles show starlings tethered to a pole being shot at with crossbows. Someone had accidentally discovered the only known use for an English starling – as a target!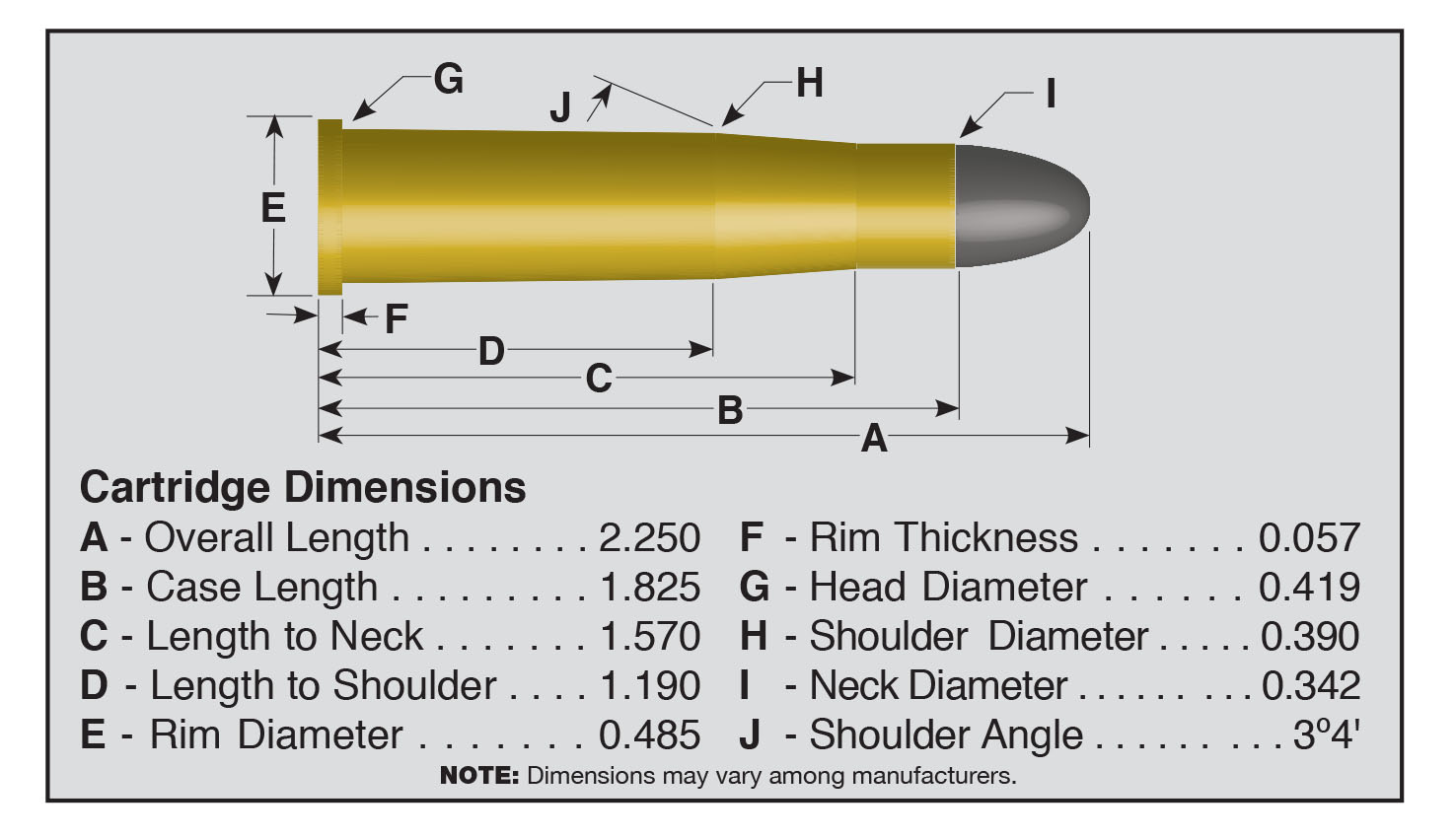 Given a better understanding of spiral rifling and the invention of the percussion cap, lead bullets took over target shooting. Shooting became a major part of festivals and then stand-alone events. Nowhere was this more popular than the German-speaking areas of Europe, which consisted of not one country, but several hundred principalities, small states and free cities scattered over a huge region. Wars among themselves and invasions by neighboring countries were common. Marksmanship with bow and firearm was not only valued, but required of many citizens.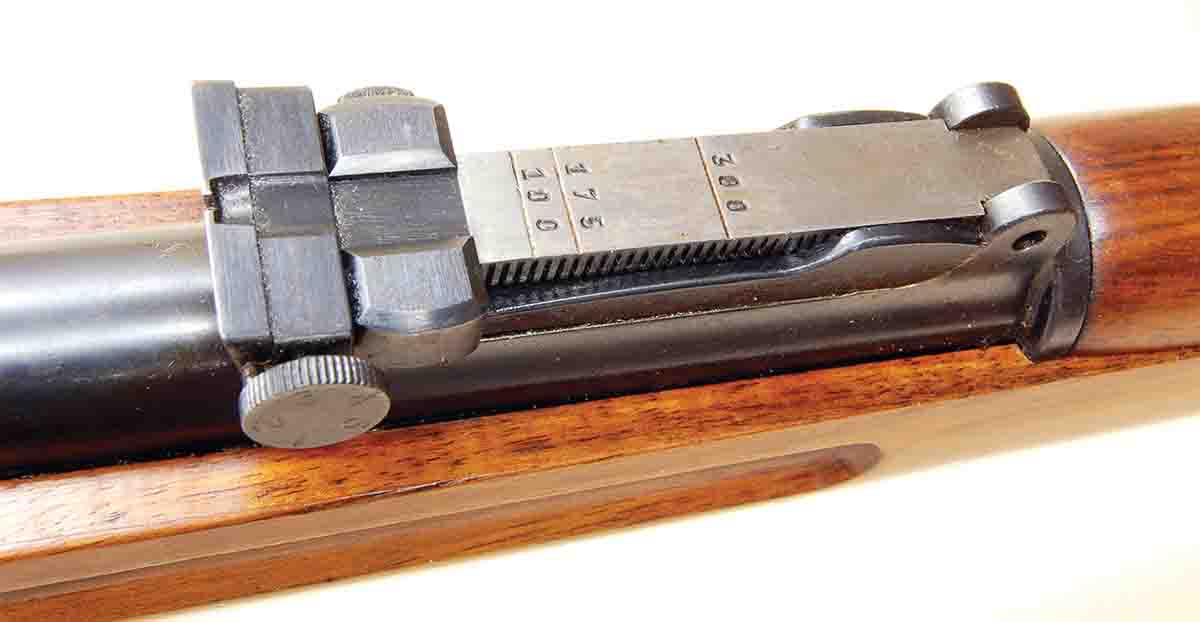 These autonomous areas began to coalesce into more or less a single nation after Napoleon's conquest in 1806. Safety lay in consolidation and proficiency with arms. The first national German Schützenfest (shooters festival) took place in 1861. Some 1,300 riflemen shot in the four-day event. Of course, all the rifles used were muzzleloaders. Metallic cartridge breechloaders first appeared in Bavaria in 1869. Mauser was working on his bolt action at this same time.
Both of these rifles fired a cartridge (11.15x60R) with what is called a Mauser-base, or Mauser A-base, in which the rim is made about twice as thick as necessary. Then, the outside edge of the rim's rear face is swaged down in a radius curve to produce a rim of normal thickness. The reason for such a rim isn't clear, though it probably had to do with early folded-head case construction. All early German cases used the Mauser A-base, including target rounds, which quickly appeared by the dozens. The first of these fired 10/12mm (.39- or .47-inch) bullets. Most exist today only as catalog illustrations because the rifles firing them were later rebarreled to smaller calibers.
Smokeless powder changed everything. Calibers became smaller and large, black powder case volume was no longer needed. Inventor and gunmaker Adolf Frohn created a cartridge he called the 8.15x46½R about 1890. It used a modern-style rim and the unique base size of 10.8mm (.425 inch). The only thing comparable at the time was the American .38-50 Ballard "everlasting" case of the late 1870s.

About 1894, Frohn announced a version of his earlier round, calling it the 8.15x46R, and yes, the only noticeable difference was one-half millimeter in case length. Frohn must have known what he was doing because he made not only complete target rifles, but barrels, sights, accessories, single-shot actions, target pistols and was reported to be a fine shot as well. It could be said that Frohn exceeded even the very best U.S. makers at the time.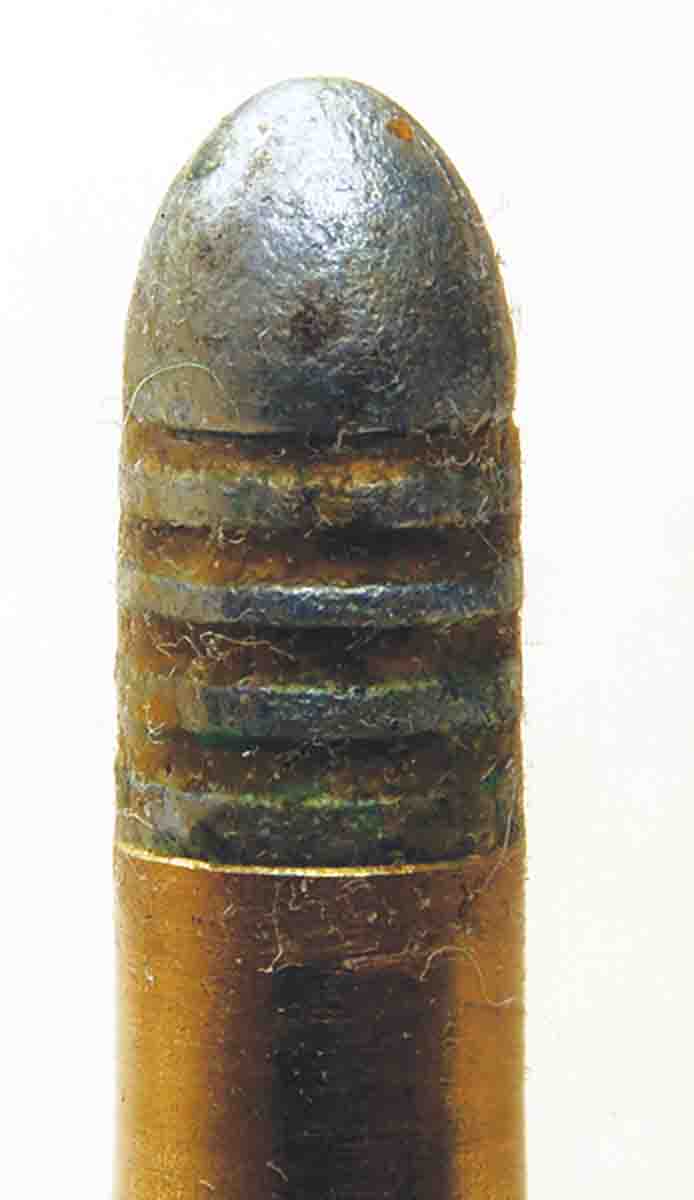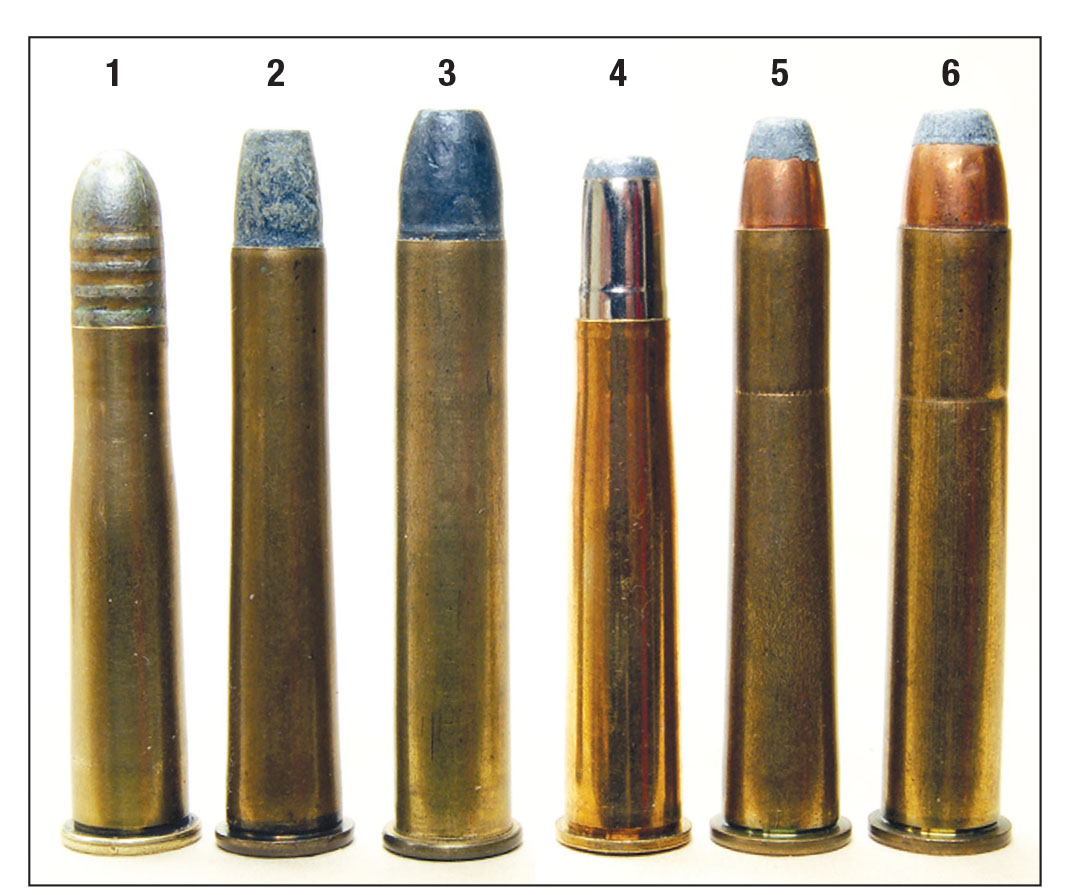 By 1900, the 8.15x46R was the most popular round with German riflemen, but the lack of standardized dimensions of cartridges and ammunition plagued the 8.15x46R, just as it did early American rounds. German ammunition makers "normalized" (standardized) these figures beginning about 1900. The 8.15x46R was covered in 1905. The base diameter figure dropped from 10.8mm to a
maximum
of 10.755mm (.423 inch). Current cases in my collection run .419 inch. Thus today's shooters simply form cases from .30-30s.
Basically, the 8.15x46R is a .32-40 with 20 percent less case capacity, which would seem to indicate it was designed for smokeless powder only. However, authors at the time, indicated German riflemen were reluctant to give up black powder and used it in the 8.15x46R. Target distances were normally 175 and 300 meters. The small case would not seem to hold enough of the old powder for adequate velocity at the longer distance. Perhaps this applied only to the shorter range.
Also like the .32-40, the 8.15x46R had wildly varying barrel groove diameters. Figures of .312 to .320 inch are common. While often described as mysterious, it is simply that the cartridge was so widely used that shooters, barrel makers and rifle makers had different ideas as to bore and groove figures. Most 8.15x46Rs also have deeper grooves than American rifles, running from .006 to at least .008 inch in diameter.
For some reason, bullet casting and breech seating were not popular in Germany. Swaged, lubed, hollowbase lead bullets were available in a great variety of weights and diameters. Most had one driving band larger in diameter than the rest. Such a bullet was pressed into the mouth of an unsized, primed and powder-charged case using only finger pressure. It stopped when the case mouth contacted this band. If the chamber throat was cut to match, accuracy was excellent.
While the target arms we normally associate with the 8.15x46R cartridge (Schuetzen or Schützen rifles) seldom fired factory ammunition, one form did. This was the Wehrmannsbuchse or militiaman's rifle, a bolt-action military arm built specifically for the 8.15x46R. The idea was to familiarize civilian target shooters, who always shot standing, with military shooting that was normally done prone or sitting.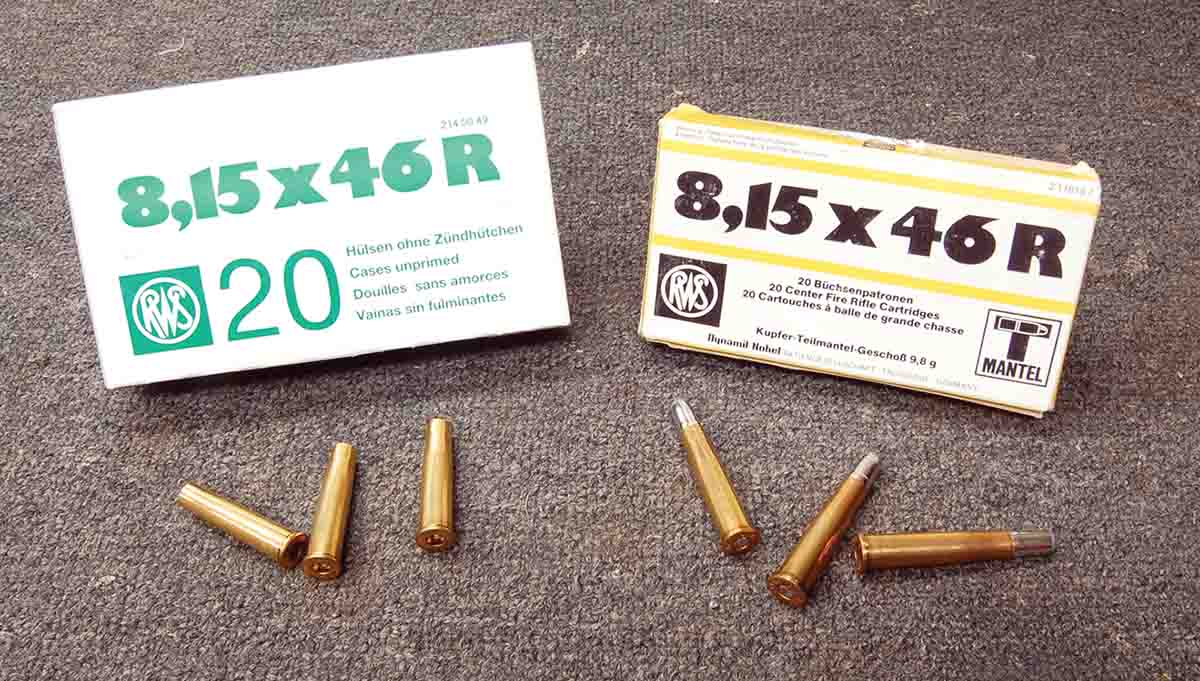 Though matches were held using these rifles, most folks weren't interested. The rifles are extremely rare today. Fortunately, friend John Gannaway offered his Wehrmannsbuchse so readers could see such a rifle in perfect condition. It is a full military single-shot Mauser M98 with a solid bottom receiver and no thumb cut. A special rear sight is windage adjustable.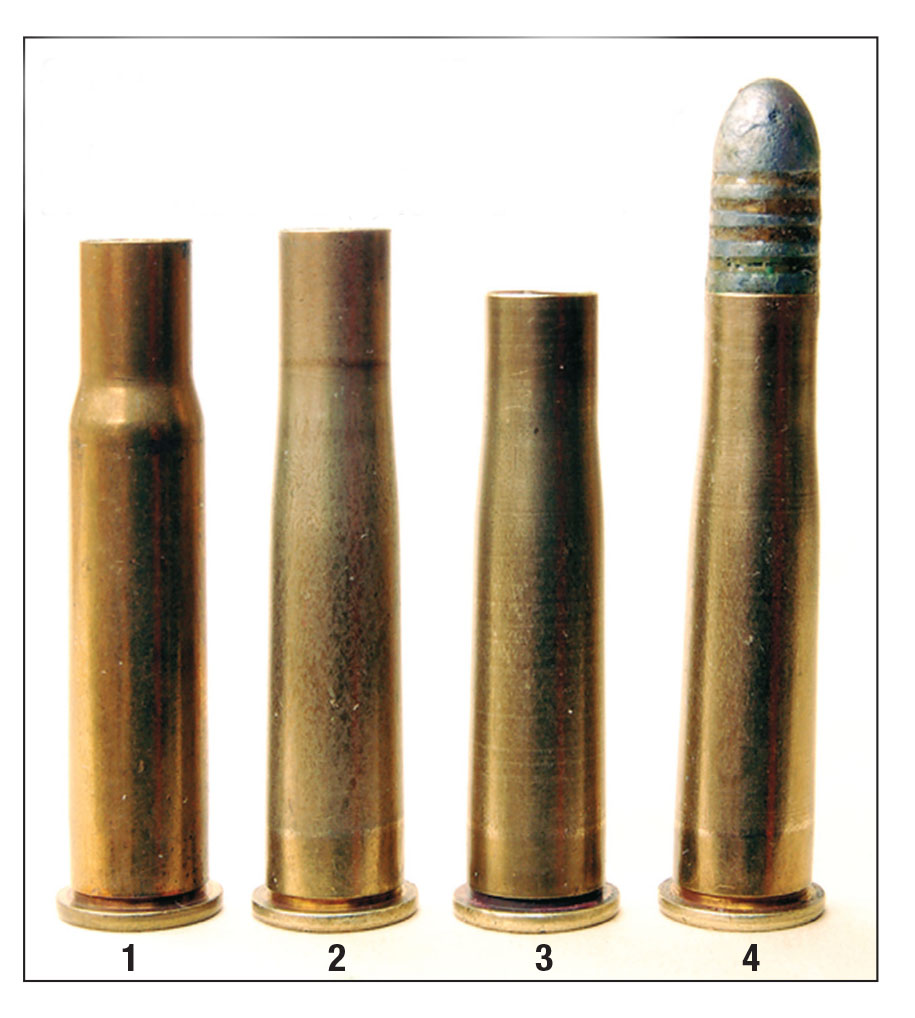 There are elevation markings for 100, 175 and 300 meters. The perfect metal polish, soft blue and crisp Mauser banner cause far gone Mauser buffs to become weak-kneed.
The 8.15x46R also saw use as a hunting round. While chambered as the rifle cartridge in drillings, its best example is that wonderful European creation, the hammerless, break-open single shot. Weighing 5/6 pounds with perfect balance, it is the perfection of the single-shot hunting rifle.
Ammunition seems to have been loaded only in Europe. Lead bullets weighed 11 grams (170 grains), and where listed, the muzzle velocity was 1,397 to 1,465 feet per second (fps). Jacketed bullets were flatnose softpoints in weights of 9, 9.8, 10.6 and 11 grams (139, 151, 164 and 170 grains). The only listed velocity I could find was 1,791 fps for a 170-grain softpoint. This would yield 1,220 foot-pounds of muzzle energy, about 33 percent less than a .30-30 Winchester, but near equal to .32-40 Winchester High Velocity hunting loads, which have killed a lot of whitetails. It's also essentially equal to today's .44 magnum factory loads, which are supposed to be suitable for everything from beetles to bears.
Factory loads are still available where you can find them, but handloads using soft cast bullets are better. Those shown were shot in a conventional Schuetzen rifle I once owned. Its groove diameter was .313 inch. John's Wehrmannsbuchse is .315 inch. Jacketed bullets in the RWS loads pictured are .323 inch in diameter. Slug the bores of all old rifles before shooting!