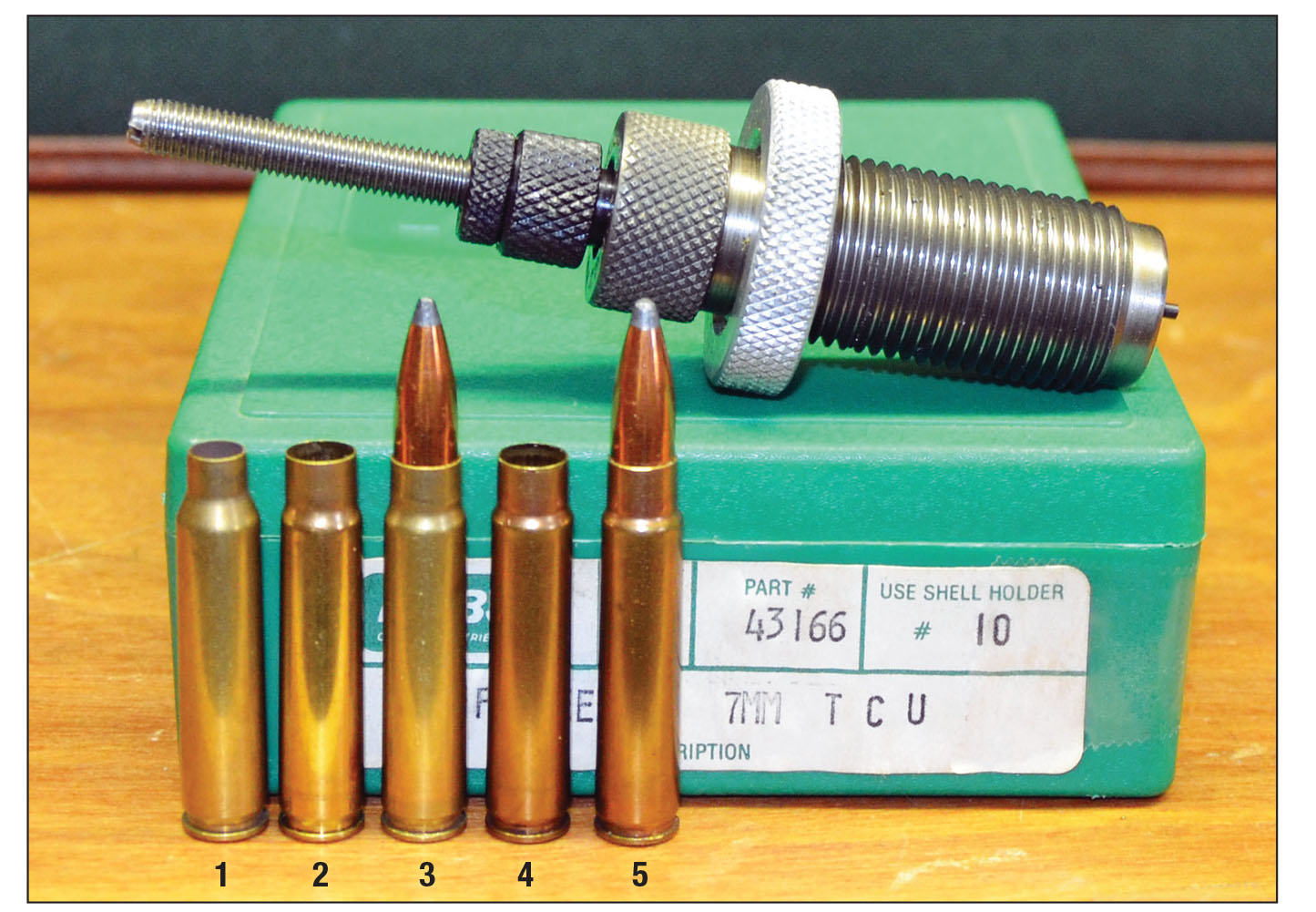 I began shooting metallic silhouette during the 1970s. My first gun, built by John Towle for Unlimited class competition, was on a Remington XP-100 action chambered for a wildcat cartridge called the 7mm TNT. It was great fun to shoot and quite accurate to boot. When eventually deciding to also compete in Production class, I chose a Thompson/Center Contender with a 10-inch barrel in .30-30 Winchester with a Pachmayr rubber grip. Capable of pushing a 150-grain spitzer to 1,900 feet per second (fps) or so, it proved to be quite effective on all targets, including 50-pound steel rams at 200 meters. Recoil was not at all bad, but muzzle blast was plenty loud, even through double ear protection.

In those days, the International Handgun Metallic Silhouette Association (IHMSA) did not allow a new cartridge to be used in Production class competition until a certain number of factory guns had been chambered for it. When a friend at Thompson/Center sent me one of the first 10-inch barrels chambered in 7mm TCU as well as reloading dies for it, the cartridge had yet to be approved by IHMSA. But realizing it was only a matter of time, I got busy developing a load.
I eventually settled on the Remington 150-grain pointed Core-Lokt for several reasons. The 7mm TCU does not have an abundance of powder capacity and the fairly long chamber throat of the barrel allowed the Remington bullet to be seated completely out of the powder cavity of the case. More specifically, its base was aligned with the shoulder/neck junction of the case. The bullet was accurate enough, cheap enough when bought in bulk quantity, and when pushed to just over 1,800 fps by 28.5 grains of W-748, it was quite efficient at toppling distant targets. Due to the lighter powder charge, both recoil and muzzle blast were a bit milder than for the .30-30 Winchester.
The 7mm TCU received IHMSA approval about 10 days prior to the 1980 Region Two Championships held in South Carolina. Caught short of the Remington bullets, I substituted the Sierra 160-grain spitzer boat-tail. Of the 60 shots fired during the match, three bullets missed rascally turkeys and that was good for no better than a third-place finish. But the "fat lady" had yet to appear from behind the final curtain. When competing in Unlimited class on the very next day, my custom XP-100, also shooting the Sierra 160-grain bullet, mowed them down like it had a mind of its own and finished at the top of the heap among Triple-A shooters.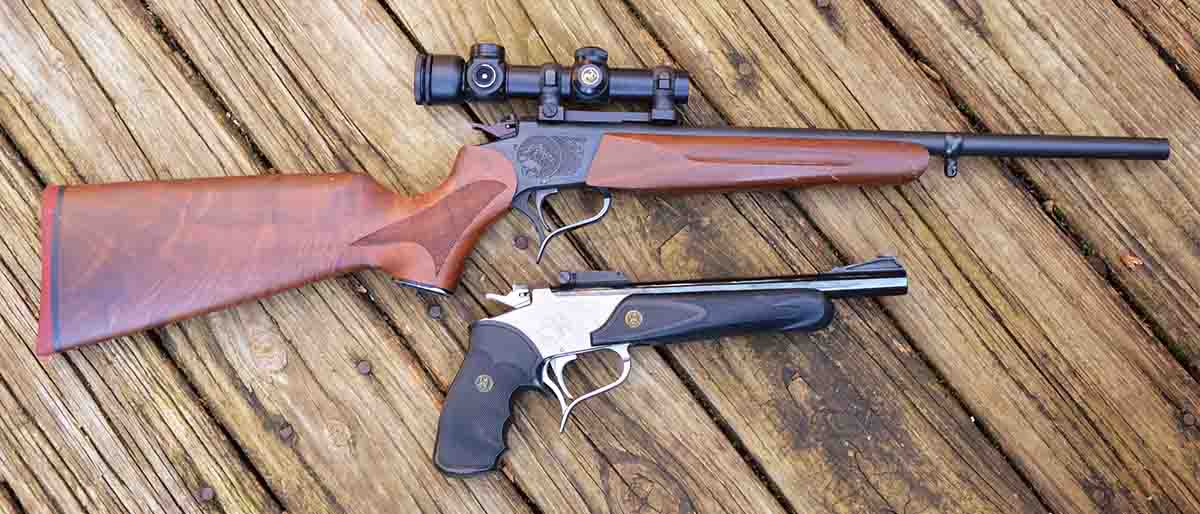 During a search for the perfect Production class cartridge, Thompson/Center technicians eventually eliminated all but two from contention. Both had been created by guys who were active in the sport. The 7mm Ingram was developed by Dave Ingram and the 7mm Ugalde was the brainchild of Wes Ugalde. Both cases were formed by necking up .223 Remington brass and fireforming to minimum body taper and a sharper shoulder angle. The Ugalde cartridge had a 40-degree shoulder angle, while it was 45 degrees on the Ingram cartridge. Why the Ugalde version won out was never revealed, but it may have been because the sharper shoulder angle of the Ingram design had more of a tendency to collapse during bullet seating. Whatever might have been the case, the 7mm Thompson/Center Ugalde or 7mm TCU for short, went on to absolutely dominate Production class competition. Thompson/Center eventually also offered it in the Super 14 variation with a 14-inch barrel. Restricted to use in the Unlimited class competition, it faced a tough row to hoe among all those custom XP-100s.
Thompson/Center's custom shop eventually got around to offering an 18-inch barrel in 7mm TCU for the Contender Carbine. I already had a Carbine with a 20-inch barrel in .30-30 Winchester and used it and a handload with the Hornady 150-grain SST at 2,400 fps to take my second best whitetail buck of all time at 293 yards. An 18-inch barrel in 7mm TCU was eventually added and it still has a T/C Electra Dot scope in 4x magnification.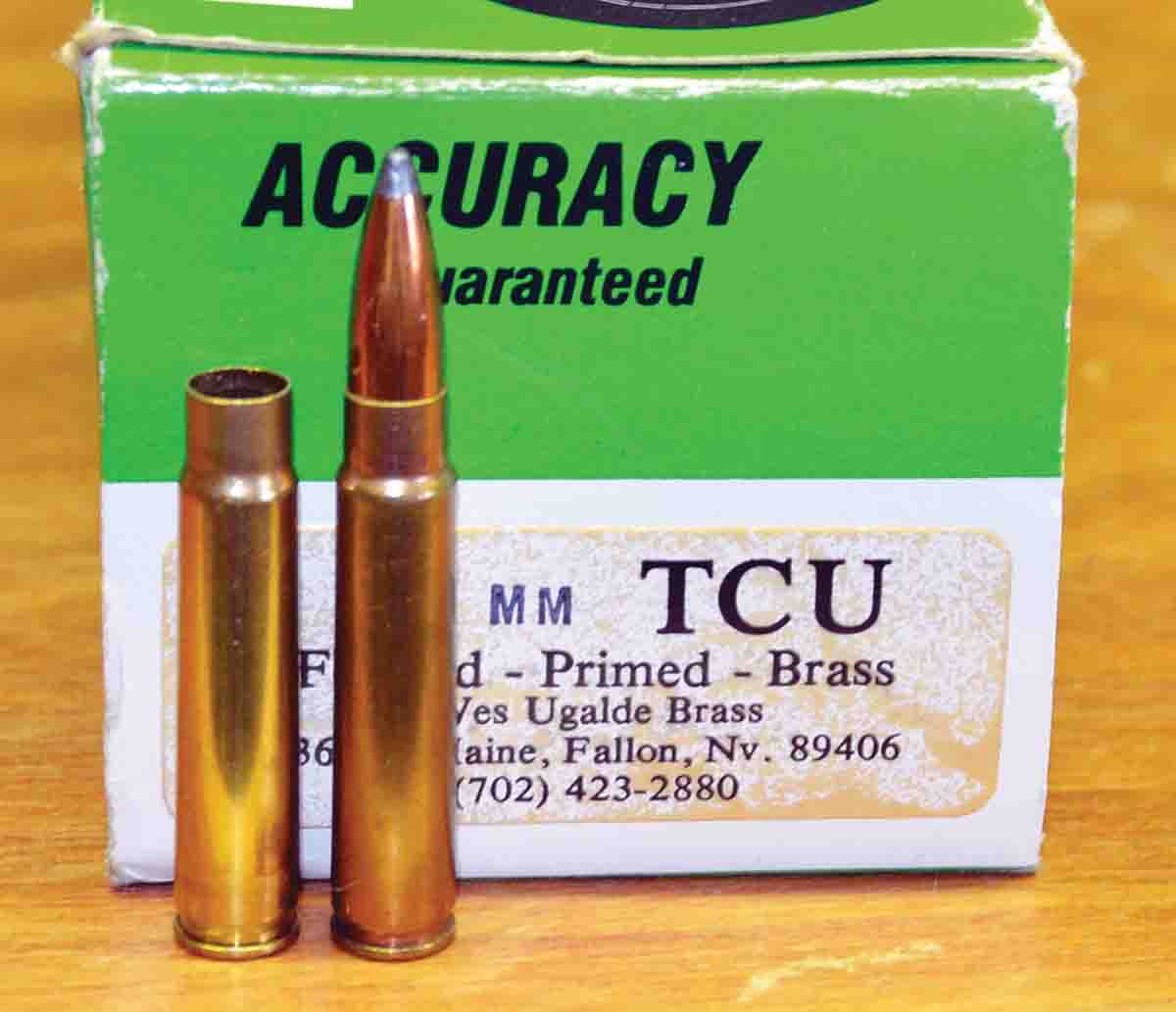 The most interesting firearm in 7mm TCU I have owned was a bolt-action rifle built on the Model 84 action by the original Kimber of Oregon. Kimber rifles in .223 Remington had an internal box magazine with a capacity of five rounds. But since the 7mm TCU cartridge was commonly loaded to a length far exceeding what the Model 84 magazine could handle, the actions of rifles chambered for it were single-shots with a solid-bottom receiver and no cutout for a magazine. And whereas the standard barrel in .223 Remington was 22 inches long and quite trim, the 7mm TCU barrel was 24 inches long and quite heavy. It was the most accurate firearm in 7mm TCU to ever rest on my sandbags.
Several factors contributed to the great success of the 7mm TCU in handgun metallic silhouette competition. Mild recoil made it fun to shoot and also made it easy to shoot accurately. One of the guys I competed with used a custom XP-100 chambered for it in Unlimited class, and it consistently shot inside 3 inches at 300 meters. Also in its favor, the .223 Remington case was inexpensive and quite long-lasting when loaded to reasonable chamber pressures. And for those who chose to not make their own, fully formed and primed cases were available from Wes Ugalde. He also offered 6mm TCU and 6.5 TCU cases.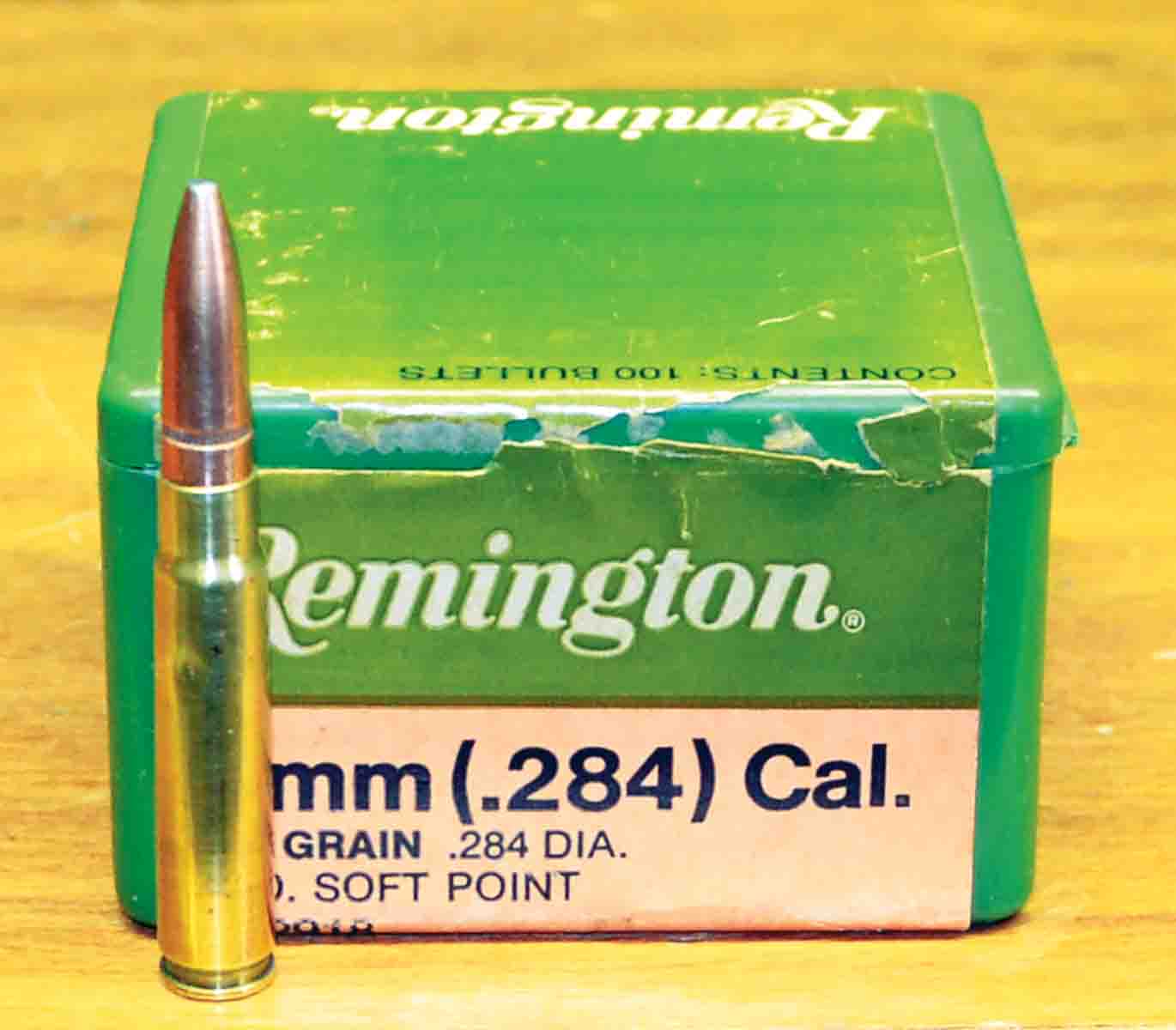 As already mentioned, the 7mm TCU is formed by necking up the .223 Remington case and fireforming. A tapered expander plug in full-length resizing dies from RCBS, Redding, Hornady and others expands the neck of the case in one step. Case loss is close to zero when virgin or once-fired cases are used. A light coat of wax case-sizing lube applied to the inside of the case neck is standard procedure. Rather than wasting primers, powder and bullets, I always shot fireform loads during practice sessions and used 25.0 grains of H-335. Annealing case necks after four firings, along with sane chamber pressures, assured extremely long service life. For those shooters who would rather avoid fireforming 7mm TCU cases today, they are available from Quality Cartridge. Just as Wes Ugalde did in the past, the company also offers 6mm TCU and 6.5 TCU cases.
While the woods are full of better varmint cartridges, the 7mm TCU pushing the Sierra 100-grain hollowpoint to 2,300 fps or faster is quite effective when a called-in coyote is foolish enough to step inside 100 long paces. I have taken several feral hogs with my Contender Carbine and the Speer 130-grain bullet at 2,200 fps, but all were quite close when the trigger was pulled. Bullets heavy enough to be used on deer expand very little, if at all, once impact velocity drops much below 2,000 fps, and that pretty much rules out hunting game of that size with the 7mm TCU in a handgun unless the animal is very close. Any way you look at it, the 7mm TCU is seen at its best when punching paper or tipping over silhouettes of chickens, pigs, turkeys and rams made of steel.