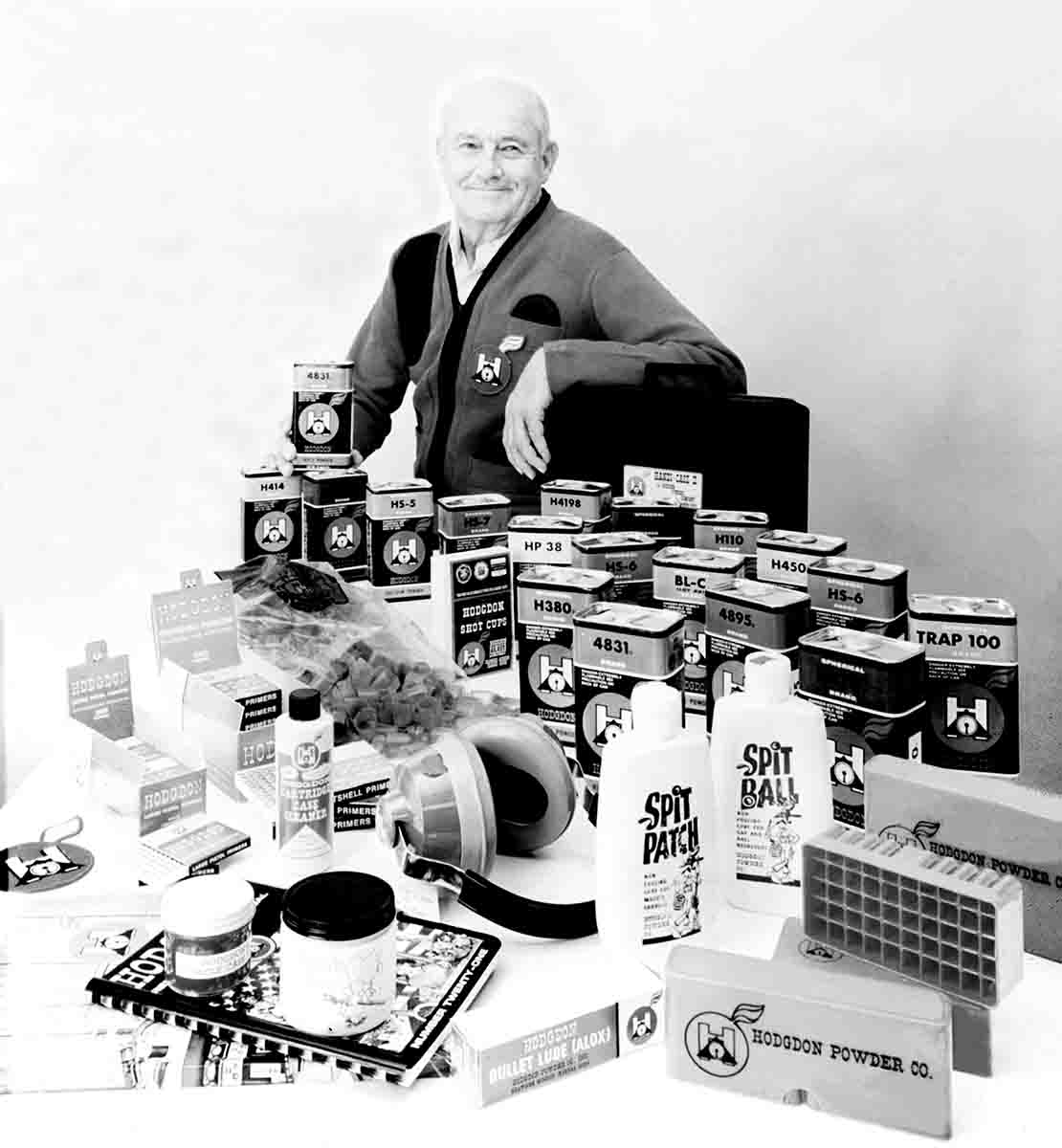 Bruce Hodgdon was one of that intrepid little band of American post-war entrepreneurs who started on a shoestring and ended up creating the shooting world we have today.
Their numbers included Joyce Hornady (bullets), Fred Huntington (RCBS), John Nosler with his Partition bullet, Dick and Vernon Speer in Idaho (CCI and Speer Bullets), and certainly not least, Bill Ruger, who began by building .22 pistols of his own design in a small red barn in Southport, Connecticut. Today, Hodgdon Powders is one of the major players in that group and the dominant gunpowder company in the U.S. These beginnings all occurred in a short window of time – roughly between 1947 and 1952 – and it's intriguing to reflect on where we might be had these men not emerged from World War II with the imagination and determination to do the things they did.
Brewster Eltinge (Bruce) Hodgdon was born in Joplin, Missouri, in 1910, and served in the U.S. Navy during the second world war. When he got out, he went to work for the Gas Service Company, but was looking for an opportunity to start his own business. He knew the defense department dumped huge lots of surplus gunpowder out at sea after World War I (1914-18), and assumed even more powder would be available after this one. Trying to find out how to bid on it, he wrote to anyone and everyone who might know, right up to President Harry Truman.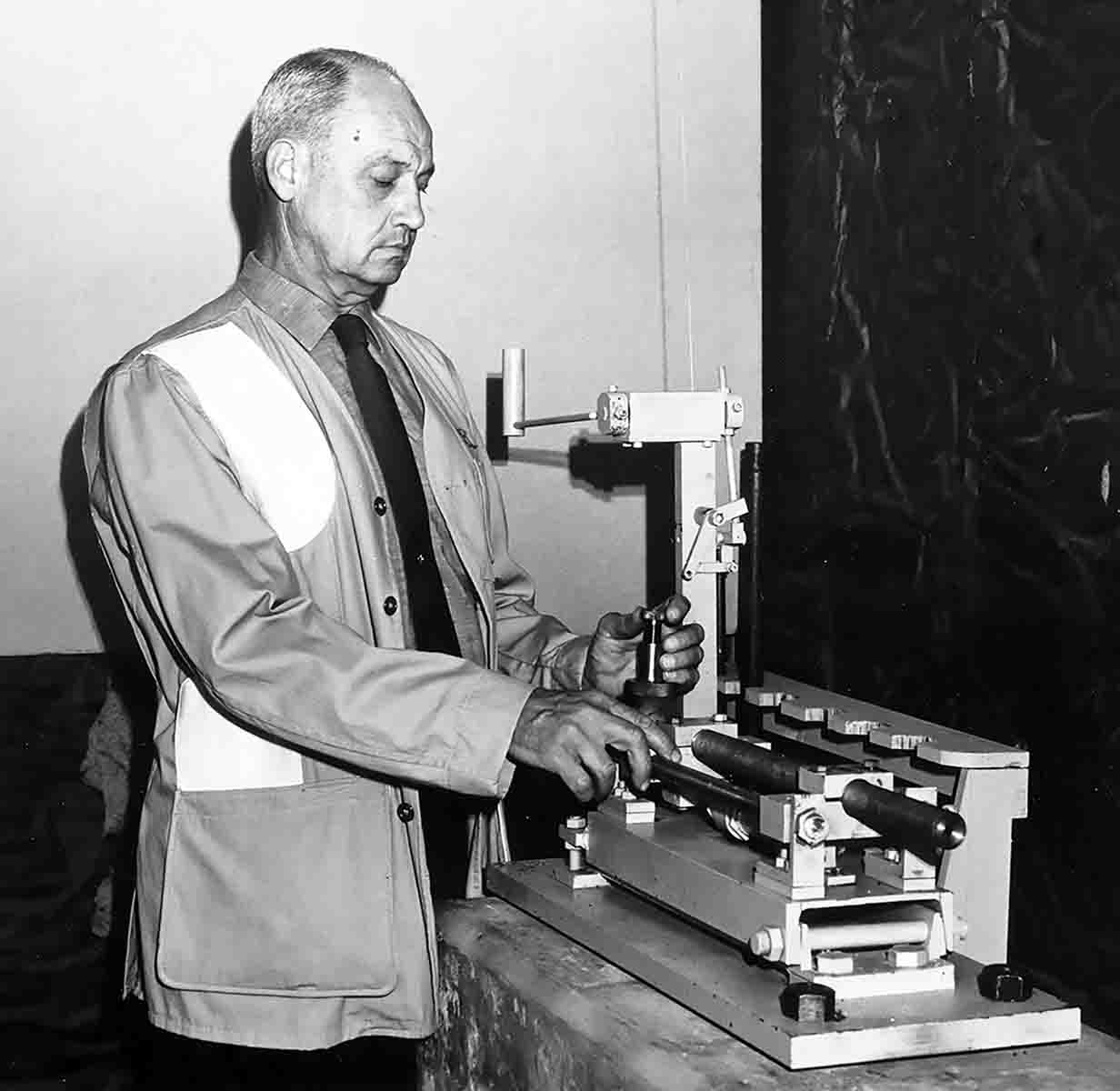 Finally, he found a lot of 50,000 pounds for sale near his home outside Kansas City. He bid four cents a pound, won the auction, and borrowed $1,500 against a life insurance policy to pay for it. That, however, was just the beginning: Hodgdon then bought two boxcars in which to store it ($30 apiece), paid $20 each to have them moved to a piece of land he had leased, and added another $10 for railroad ties. Eventually, he bought a 189-acre plot of land, added to it over the years, and part is still in use by the company.
The powder he purchased was DuPont's 4895, intended for use in the army's .30-06 cartridge and it has since proven to be one of the best and most versatile powders ever offered to the public. With his 50,000 pounds safely stored, Hodgdon placed an ad in The American Rifleman, offering it for sale at seventy-five cents a pound.
Helped by his two sons, Bob and J.B., he worked in his basement, filling small white bags, each with a pound of 4895. The boys dropped the bags off at the freight station on their way to school. It was the beginning of great things.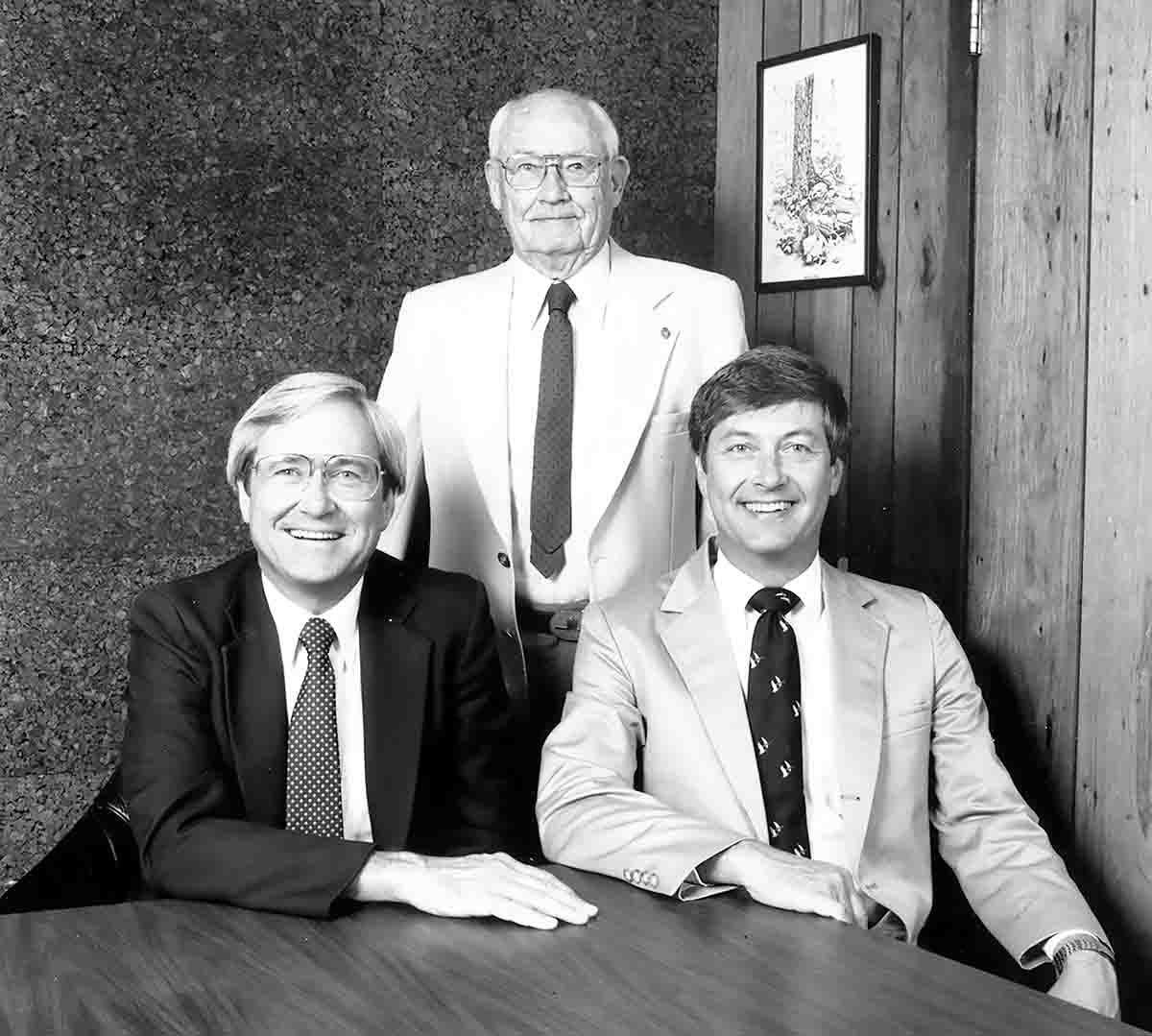 Seventy-five years later, the Hodgdon Powder Company dominates the American market for propellants – rifle, shotgun, handgun, black-powder substitutes and specialty powders of all kinds. To understand how it got here, we have to look at the market as it existed in 1950.
At that time, there were two powder manufacturers, DuPont with its IMR (Improved Military Rifle) line, and Hercules. Each was the result of antitrust action before 1914, which split DuPont's holdings into single-based powders (IMR) and double based (Hercules). By 1950, mainstays of the former were IMR 3031, 4198, 4350 and the like, while the latter had Bullseye, Unique and Red Dot, among others.
In one way, Hodgdon was waging an unequal battle, but it had the advantage of being able to buy surplus powders cheaply and undercut the others in price. When Hodgdon was selling 4895 for seventy-five cents a pound, its rivals were charging $1.75 for their stuff – if and when you could even find some.
In 1949, Hodgdon obtained his first supplies of what was to become not only his own greatest powder, but one of the finest of all time: 4831. Originally a DuPont product to power the military's 20mm cannon shells, what became known as H-4831 was the slowest-burning powder to come on the market up to that time and it transformed the world of rifle shooting. Where IMR 4350 (introduced in 1940) had given powerful legs to cartridges like the .270 Winchester and early magnums, H-4831 made possible the whole line of Weatherby belted magnums, as well as Winchester's later .300 and Remington's 7mm.
Originally known as "4350-data" powder, it sold for a dollar a pound – not only undercutting its rivals, but outperforming them as well.
I asked Ron Reiber, Hodgdon's longtime ballistician, now retired, who spent the last years of his career as product manager, to name Hodgdon's greatest-ever powder and his reply was unhesitating: H-4831.
"It was not the largest volume seller by any means, but its usefulness to handloaders of magnum cartridges in the early days puts it at the top," Reiber said. In fact, it must be added, a great many large-volume cartridges, belted and otherwise, would not even exist today had H-4831 not been available to make their high performance possible.
That being said, however, Reiber said two families of powders put Hodgdon over the top, and made it the company it is today.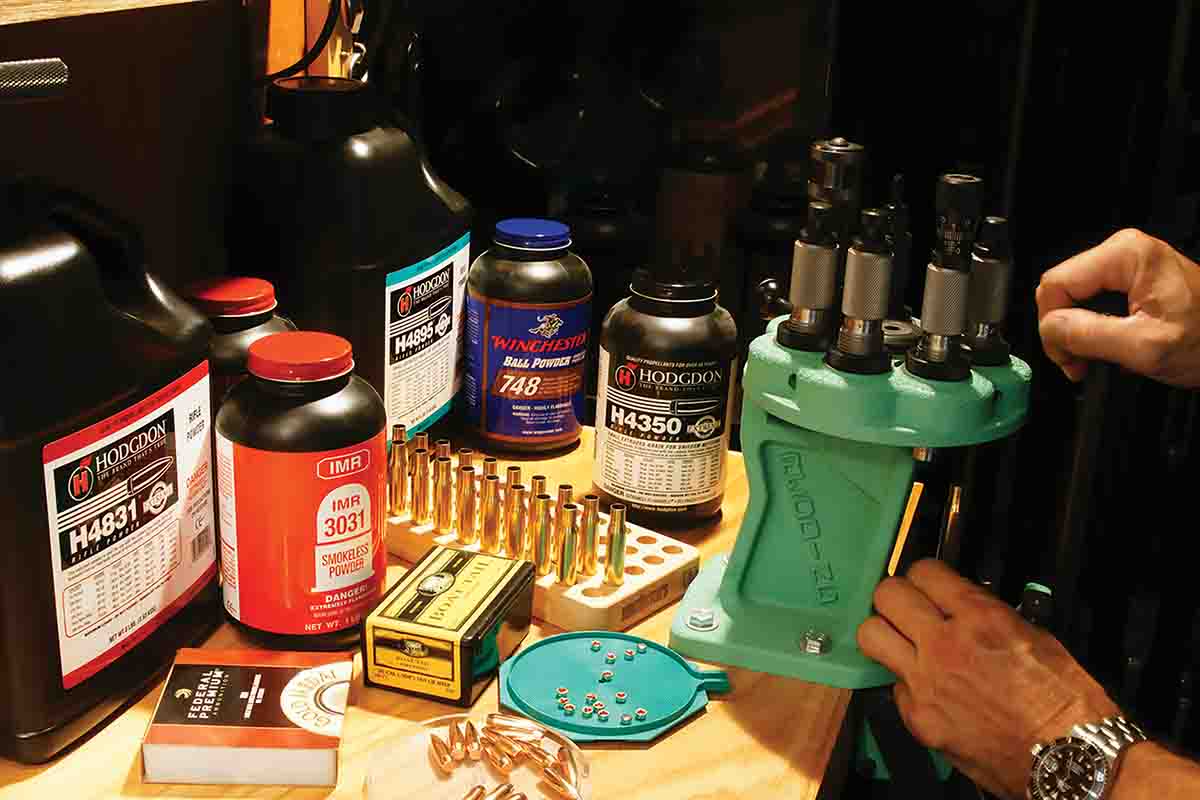 When he arrived in 1991, government surplus supplies of 4831 and 4895 were drying up, and Hodgdon was looking abroad for propellant manufacturers who could duplicate them. Reiber began working with Australian Defense Industries, first to duplicate these extruded rifle powders, and next to develop a line of shotshell powders. This was new territory for Hodgdon, which up until then had supplied powders exclusively for rifles and handguns.
The result was the family of Hodgdon Clays, Universal Clays, and International Clays.
"Our goal was to create a line of shotshell powders that exceeded all the others in cleanliness, efficiency, and consistency," Reiber said. "Within three years, we owned the shotshell propellant market."
As a long-time user of these, particularly Clays, I can attest to both its efficiency and cleanliness. Since I began loading Clays 20 years ago, I've never looked for another powder for 12-gauge shotshells.
The other major development at the time was a line of extruded rifle powders that were not only the highest quality possible, but which were stable and resistant to temperature change. This work resulted in Varget (1996) and several other specialty powders introduced in the 1990s.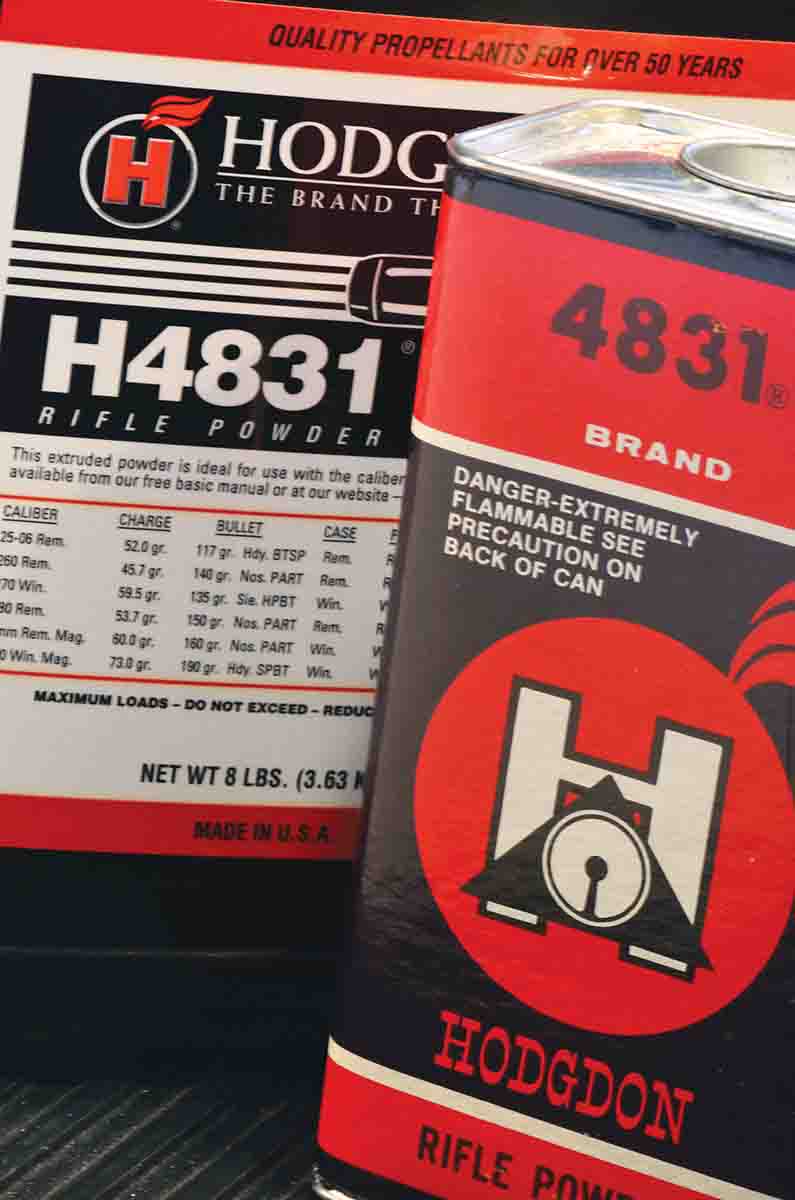 While Hodgdon was going from strength to strength, DuPont's IMR line was falling, if not on hard times, then at least difficult ones. By the 1970s, smokeless propellants were a sideline for the chemical behemoth, E.I. du Pont de Nemours, and the business was spun off into an independent company. It gradually fell behind the others and, in 2003, Hodgdon acquired it. Since many Hodgdon powders duplicated IMR's, and vice versa – think 4227, 4198, 4895, 4350 and even 4831 – there followed a period of rationalizing the line. But, as Reiber pointed out, almost all were retained because they had sterling reputations and devoted users.
A fourth powder supplier was Winchester, which had provided the handloading community, sporadically, over the years, with proprietary components. In the face of increasing competition, in 2006, Winchester licensed its name and powder line to Hodgdon. Other company acquisitions include Western Powders (2020), and the black-powder manufacturer, GOEX.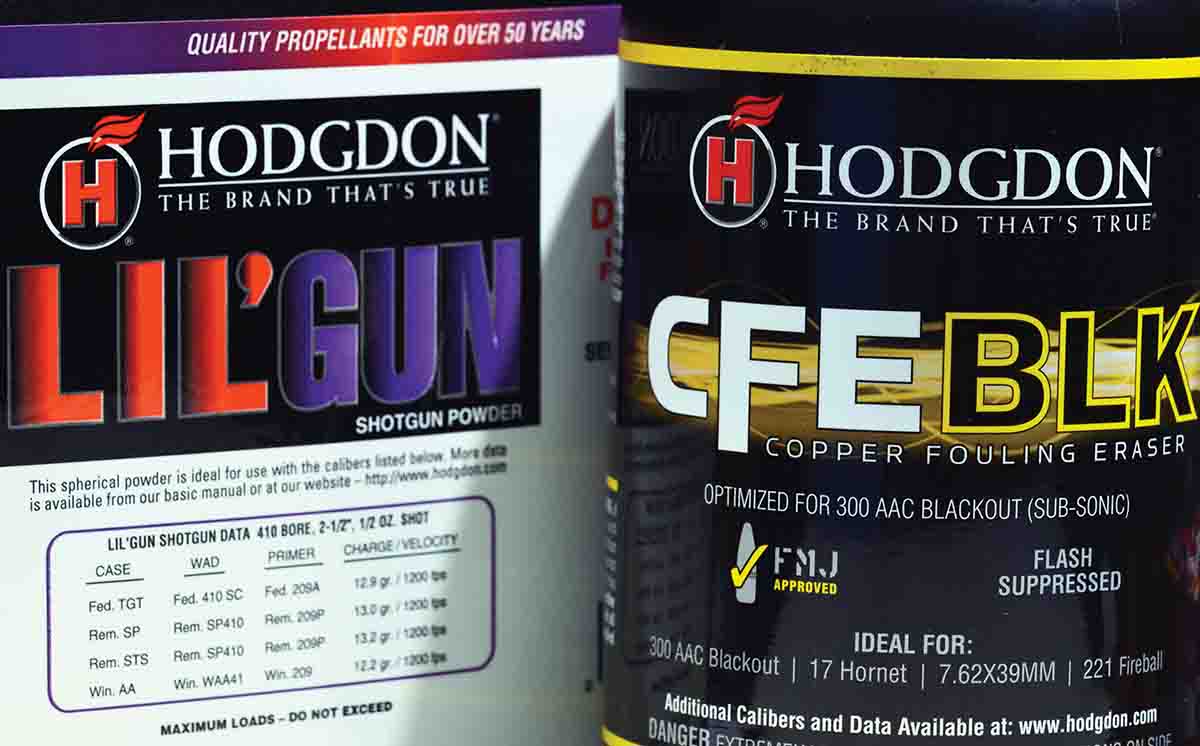 While smokeless rifle, pistol and shotshell powders are Hodgdon's major products, the company has been instrumental in developing groundbreaking propellants such as black-powder substitutes. It was involved with early Pyrodex development, working with its inventor, Dan Pawlak, before his death in a factory explosion in 1977, and became its exclusive distributor. In 2001, Hodgdon introduced Triple 7, the first black-powder substitute that offers easy cleaning and lack of a sulfur smell.
Its venture into black powder, with GOEX, was shorter-lived. The company was acquired in 2009, and in 2021, the brand and production plant were sold.
The broad view of Hodgdon during the past 75 years, is of a company that is constantly innovating, developing and refining new products and moving into new product lines. The Hodgdon Powder Company has always been family owned and family run, beginning with Bruce, then his sons Bob and J.B., and finally his grandson, Chris. Along with employees such as Ron Reiber, who is the preeminent ballistician of our time, at least in terms of powder development, it ensured both corporate enthusiasm and a constant desire to improve the line, either by refining existing products or developing new ones.
One way in which Hodgdon departed from common corporate practice was in its treatment of acquisitions. Usually, when a company takes over a rival, it either relegates it to the status of a poor relation or slowly phases it out altogether. With Winchester and IMR, the approach was anything but.
Since their acquisition by Hodgdon, both have expanded their lines substantially. This not only plays on the significant name recognition of both, but it also gives them an air of being innovative and up to date.
In IMR's case, a significant move was the elimination of SR-4759, a long-valued powder for low-power and specialty loads, and its replacement by Trail Boss. While Trail Boss does not do everything, I might like it in place of 4759, there's no doubt that having a powder for old cartridges, that a handloader can fill to the base of a lead bullet with no worries, is a valuable addition.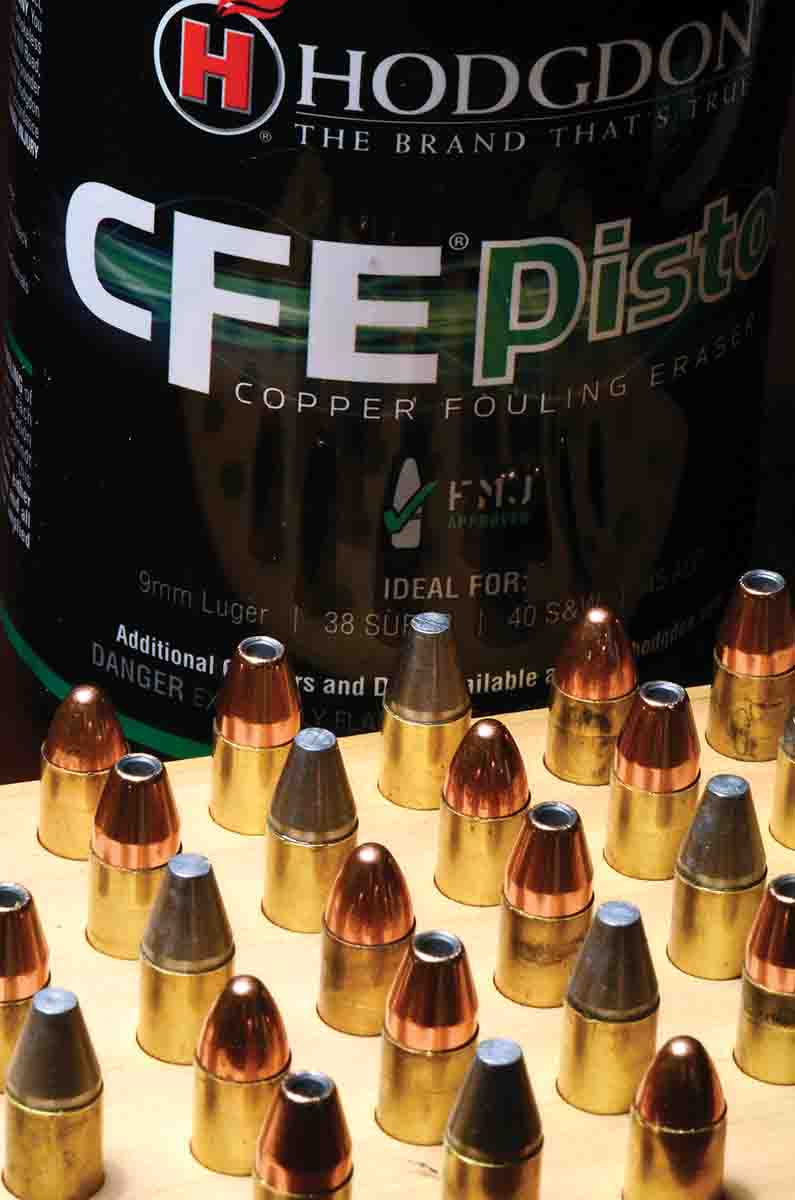 Then there is IMR's Enduron series, which includes four powders: 4166, 4451, 4955 and 7977. These are noted for not only being insensitive to temperature changes, but also containing an additive that "drastically reduces" copper fouling – increasingly important in an age of solid copper projectiles. Because of supply problems, the future of the Enduron line is in some doubt, but they are excellent powders, nonetheless.
The Winchester line has been expanded through the addition of such specialty powders as StaBALL 6.5, WinClean 244 and AutoComp.
The Hodgdon line has been augmented by the CFE (copper fouling eraser) powders, including both CFE 223, CFE Pistol and CFE BLK.
If all the recent additions to the Hodgdon line of powders could be characterized with one word, it would be specialization. As smokeless-powder development has progressed during the past 75 years of Hodgdon's existence, ballistic technicians have refined powders to excel at some very specific uses.
For example, there is LEVERevolution, a powder introduced two decades ago with the intended purpose of improving the performance of venerable and long-neglected lever-rifle cartridges like the .30-30 and .32 Special. CFE BLK is aimed specifically at the .300 Blackout, and Lil'Gun is produced for the express purpose of powering such diminutive cartridges as the .410 shotshell and the .22 Hornet.
The American gunpowder market today is the most dynamic it has ever been. Hodgdon and its subsidiaries are offering more powders than ever before, while newer companies are moving in to offer competition. Norma powders come and go, as they have since the 1960s, but Vihtavuori of Finland has carved out a definite niche. Shooters World, which imports a substantial line of fine powders from Europe, offers viable alternatives to many established propellants.
In the face of all this specialization, however, there is still a place on everyone's shelf for a powder that can do many things well and that practically defines H-4895.
The powder that began it all is not only still in the Hodgdon lineup, at this writing in November 2022, it is out of stock – a good indication of its continuing popularity. When it's available, it retails for $54.95 per pound, which is a far cry from seventy-five cents (or $11, when inflation is taken into account), but it is now newly manufactured (rather than government surplus) and comes in a plastic canister instead of a hand-labeled paper bag.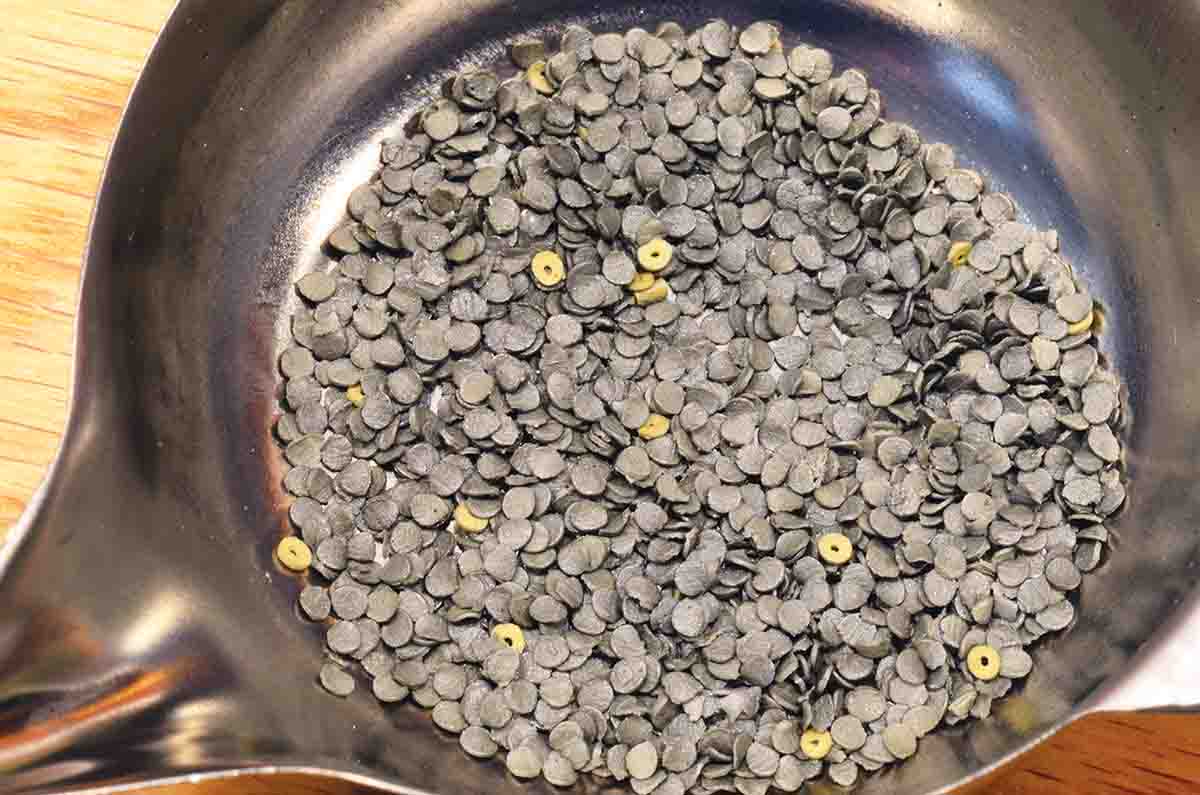 In 75 years, H-4895 has come a long way, just like
Hodgdon
itself.