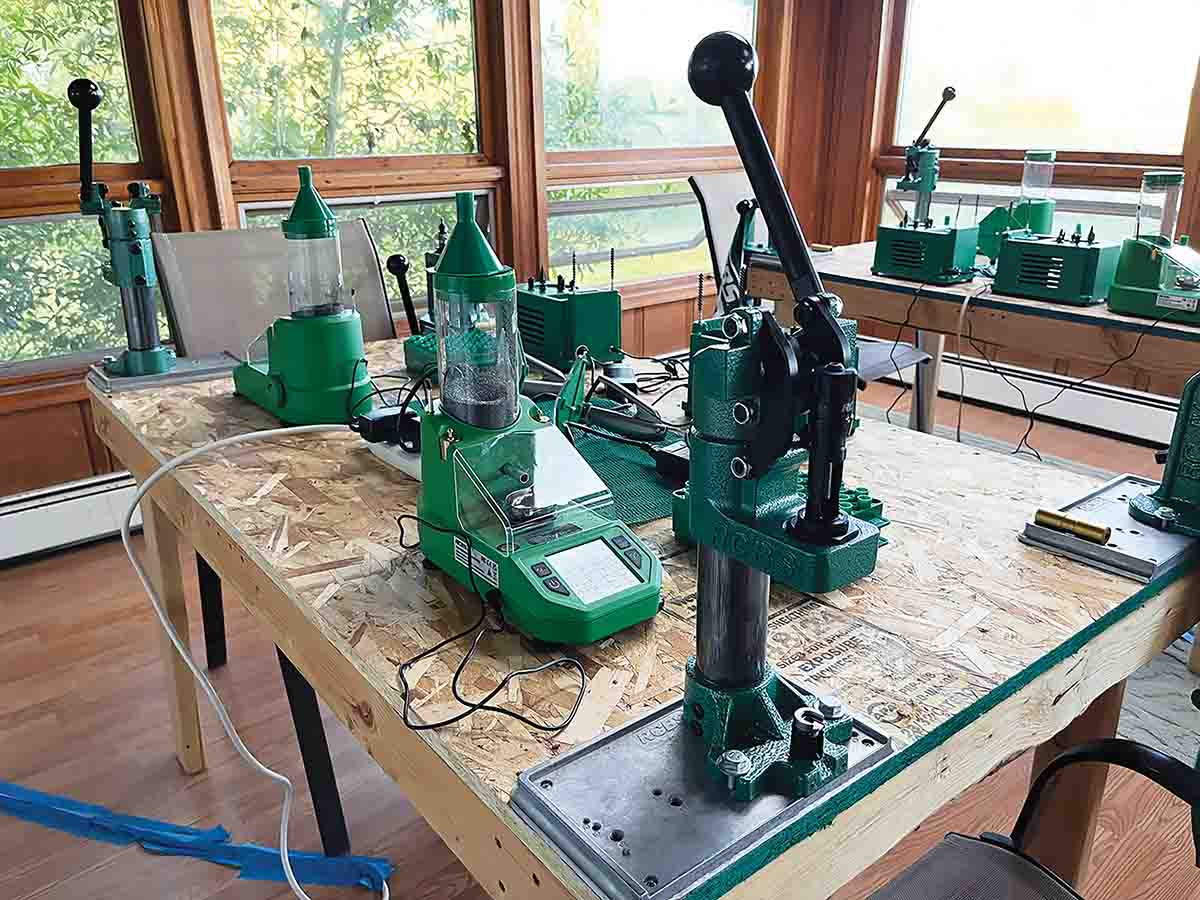 A few days ago, a friend of mine came to me with some questions about handloading. He's a former Marine and a serious shooter of AR .308s and semiauto nine millimeters. Scarcity of ammunition, combined with high prices made him consider loading his own.
Mike's first question was, "Is a Lee Loader any good?" Answer – "Well, yes, for some things, not for others. What do you have in mind?"
It seems what he wanted to reload was primarily .308. Or was it 7.62x51? He had bucket of brass he'd picked up at the range, with all sorts of headstamps, foreign and domestic, military and commercial, in every condition from shiny new to dented, discolored and stuffed with cobwebs.
This, he hoped to turn into mil-spec ammunition that would function reliably through his Ruger SR-762, but without it costing an arm and a leg.
As any experienced handloader will see from the foregoing, there was more than one question to be answered, and more than one problem needing a solution. The first of which was Mike's complete lack of knowledge about how handloading is actually done. Most of what he knew, or thought he knew, had been gleaned from YouTube videos and internet forums. These range from very good to excruciatingly bad, from valid to completely misleading and it's hard for a newcomer to tell the difference.
Quite often, and this is true of many areas of life, people assume the guy yelling the loudest knows the most, when, in my experience, the opposite is true.
At any rate, I groped around, looking for a place to start an explanation that would both make sense and sink in. So I started with the brass, which he had right there in his hands, offering real-life examples.
"The first thing you'll need to do," I said, "is sort the brass." The easiest way is to separate anything with a commercial headstamp, like W-W or Federal, from those with military stamps. "Next, you need to clean the brass…" at which point, he said, "A YouTube guy said cleaning was unnecessary." Well, sometimes, but not always. It doesn't have to be shiny bright inside and out, but it does have to be free of grit that will damage your sizing die, or a chunk of gravel that will break the decapping rod.
"The what?" he asked. (You can see the problem here.)
"Okay," I said, going right back to the beginning. "You want this to function reliably in a semiautomatic rifle. That means the ammunition has to be uniform in size. Since you have a variety of cases, fired in who knows what, it needs to be cleaned and then resized to its original dimensions." I then explained how brass expands on firing, and a case fired in a rifle with a generous chamber may not fit into a rifle with a tight chamber, unless it is sized back down.
This was news to Mike, who thought they all looked pretty much alike. Which they do, but we're dealing in thousandths of an inch here.
Oh, that reminded him, "An internet guy said he'd need a digital caliper to check dimensions. Which one should I get. Does it have to be digital. Aren't those more expensive?"
Please, Mike, one thing at a time.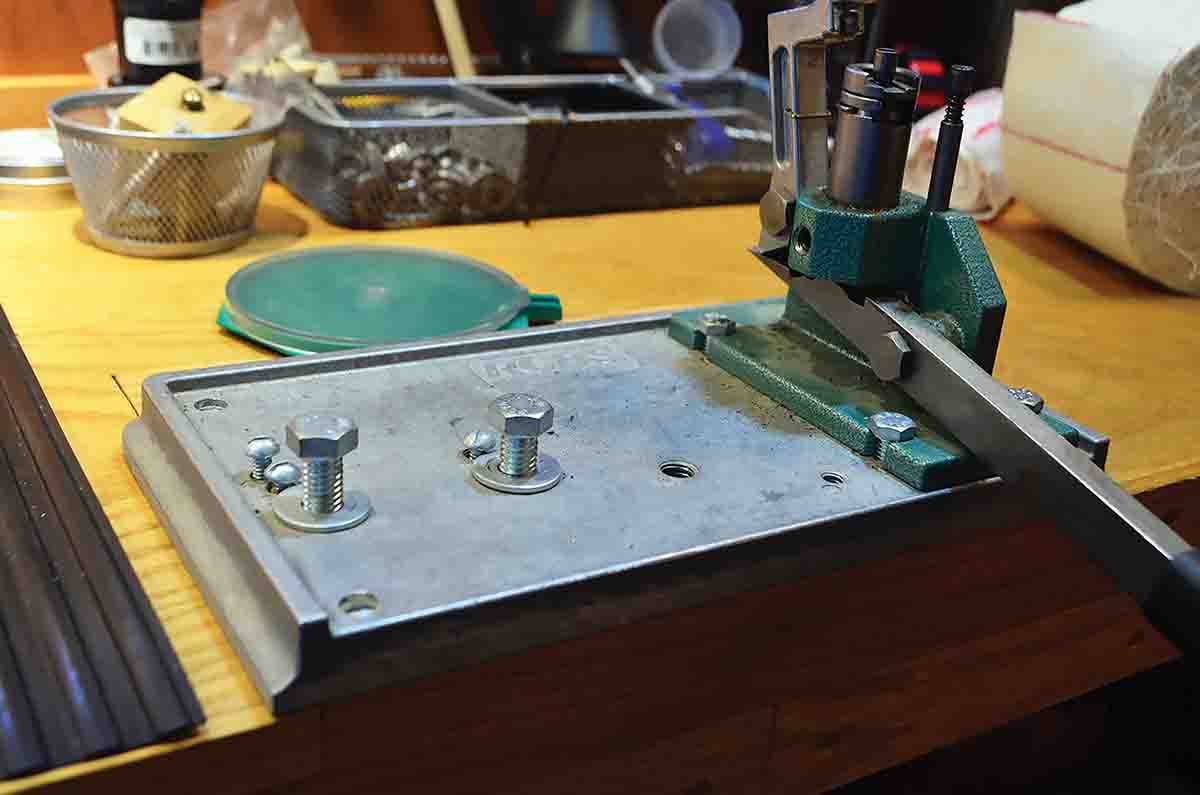 As far as the brass is concerned, there's no shortage, so the easiest thing is to stick with the commercial stuff, which loads easily. Military brass may well have the primer crimped in place, which should not present a problem in decapping, but may need reaming in order to seat the new primer.
"Oh," he said. "Won't I need a caliper to check the depth of the primer?" (Internet guy again.) "He said if it seats too deeply, I'll have misfires and if it's not deep enough, it will go off when the bolt closes."
Well, yes, no, maybe. Don't worry about that for now. I'll show you how to check it when we get to that stage, and all you need is your fingertip, regardless of what the caliper salesman tells you.
"Alright," sezzi. "We've got the brass sorted, potentially deprimed, what's next?"
The reason a Lee Classic Loader is not the best for this purpose is that they don't full-length resize the case, they only neck size. Since you're dealing with a variety of brass from different and unknown rifles, you really need to start with full-length resizing.
"But…but…the guy said benchrest shooters use Lee Classic Loaders, so they must be the best," said Mike.
Starting to lose patience, actually, having started to lose it several minutes earlier, I said, "Listen, please take my word for it, what a benchrest shooter needs and wants, and what you need and want for spraying bullets downrange as fast as you can pull the trigger, are two vastly different things. He's looking for maximum accuracy, you're looking for safety and reliability."
"Well," he said. "I want it to be accurate." Yeah, sure you do. Don't we all. Let's just concentrate on getting you some usable ammunition and worry about the details later.
At this point, I was trying to decide which of the many handloading manuals, by Hornady, Speer, Hodgdon and others, included the best "handloading A to Z" section, because that's what was really needed here. Aha. Lyman. There is no better manual in my opinion, for the beginning handloader than the trusty old Lyman, and it doesn't matter which one you get. In fact, go online and find a used one for sale for a few bucks plus shipping.
Unfortunately, in this age of instant gratification, the idea of waiting while something is mailed, and then actually sitting down and reading it, seems to be just too much time and effort. However, as I pointed out, what's at stake here is not just saving money on ammunition, it involves your rifle, to say nothing of your eyes, fingers and other appendages, so learning to do it safely is rather important. At least, it would be to me.
"Okay," he said. "No Lee Classic Loader. What should I get then?"
Fortunately, RCBS (bless their little green hearts) has come up with a usable solution for this problem in the form of their all-inclusive kits. I test-drove one of the more expensive ones a year ago, and found it to be everything they said it was. The least expensive is the Partner Reloading Kit, at $299.95, and they even offer terms (four payments of $75, through PayPal), which is about as easy as it gets. You then need to buy dies and a shellholder for your particular cartridge. It includes the Speer manual, which has been great all the way back to the 1940s.
Granted, you need a solid bench for the press. RCBS has an accessory base plate, to which you can attach the press, among other things. Get a base plate, fasten it to a wooden plank, and you can then attach the whole thing to any solid surface with C-clamps. The old image of doing it at the kitchen table probably wouldn't work these days, but a wooden picnic table, somewhere out of the rain, would work as well as any.
By this time, Mike's eyes were starting to glaze over and in spite of eschewing alcohol for a quarter- century, the idea of a double martini was starting to look good to me.
According to estimates I've seen, there are two to three million new shooters in America since the pandemic began, and a goodly number of those – hundreds of thousands perhaps – seem to have taken to the idea of handloading to solve their ammunition supply problems.
This is certainly welcome, given the reports of the death of handloading in the previous era of cheap and plentiful factory ammunition. But it's not something you pick up in a heartbeat, like installing a new app in your smart phone.
But, if you don't get it right, there can be consequences. Nasty ones.