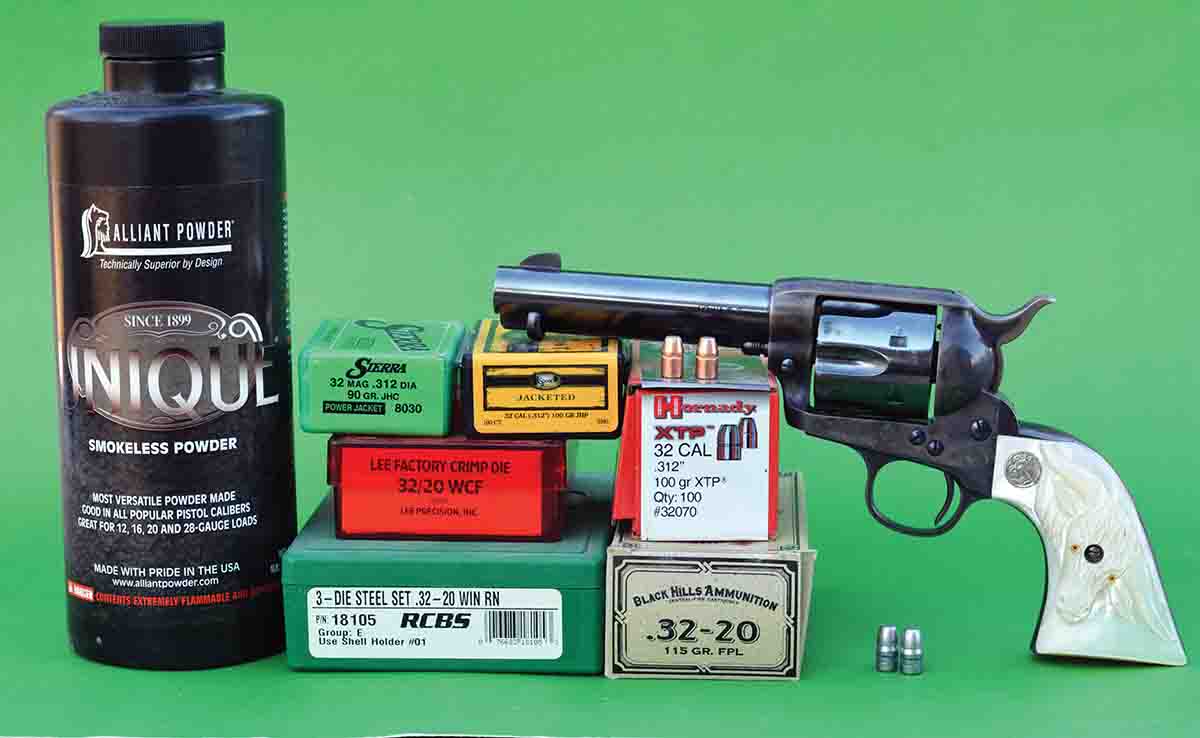 The .32 Winchester, .32 W.C.F., or more commonly known as .32-20 Winchester, was originally introduced around 1882 and first offered in the celebrated Winchester Model 1873 lever-action rifle, making it a rifle cartridge. It was originally a black-powder round that contained around 20 grains of powder and pushed a 115-grain lead bullet at around 1,177 feet per second (fps). However, ballistics would soon change substantially. By modern standards, its early performance is unimpressive, however, this was one of the finest cartridges for the working "people of the Earth" that was ever offered (more on that in a moment). Marlin, Remington and many other rifle manufacturers soon offered a variety of rifles and its popularity soared. With modern powders, bullets and brass, handloaders can improve accuracy and performance.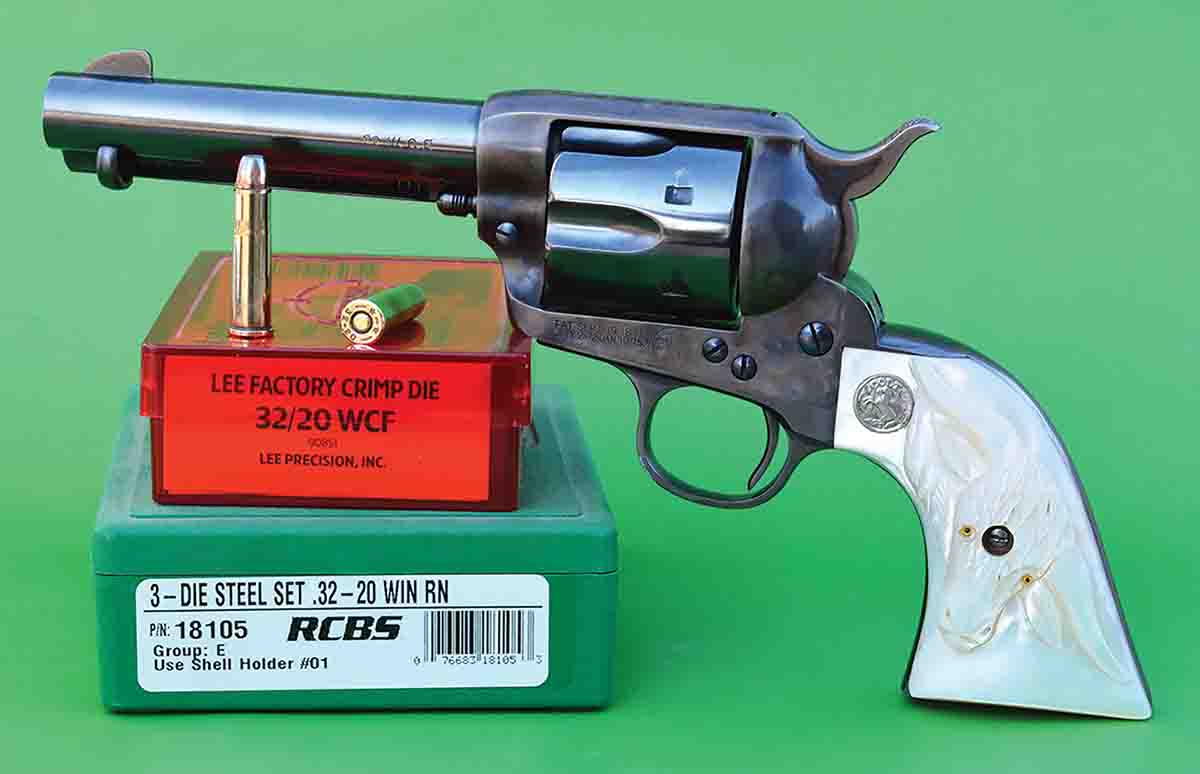 Colt was also quick to recognize the .32-20s potential in sixguns and began chambering its Single Action Army in 1884 (along with the .38-40 in that same year), which became its fourth most popular chambering in that glorious sixgun. Other Colt revolvers offered included the Model 1878 Double Action, Bisley Model, the Models 1892 and 1895 New Army and New Navy, the Army Special, Official Police and Police Positive Special. Due to the popularity of the cartridge, as early as 1899, Smith & Wesson offered its excellent K-frame Hand Ejector in .32-20. In more recent years, Colt has offered its Single Action Army 3rd generation series, Ruger produced the New Model Blackhawk and the Freedom Arms Model 97 (both in convertible configuration), while Uberti, United States Fire-Arms Manufacrauting Company (USFA) and others offer (or have offered) sixguns in this cartridge.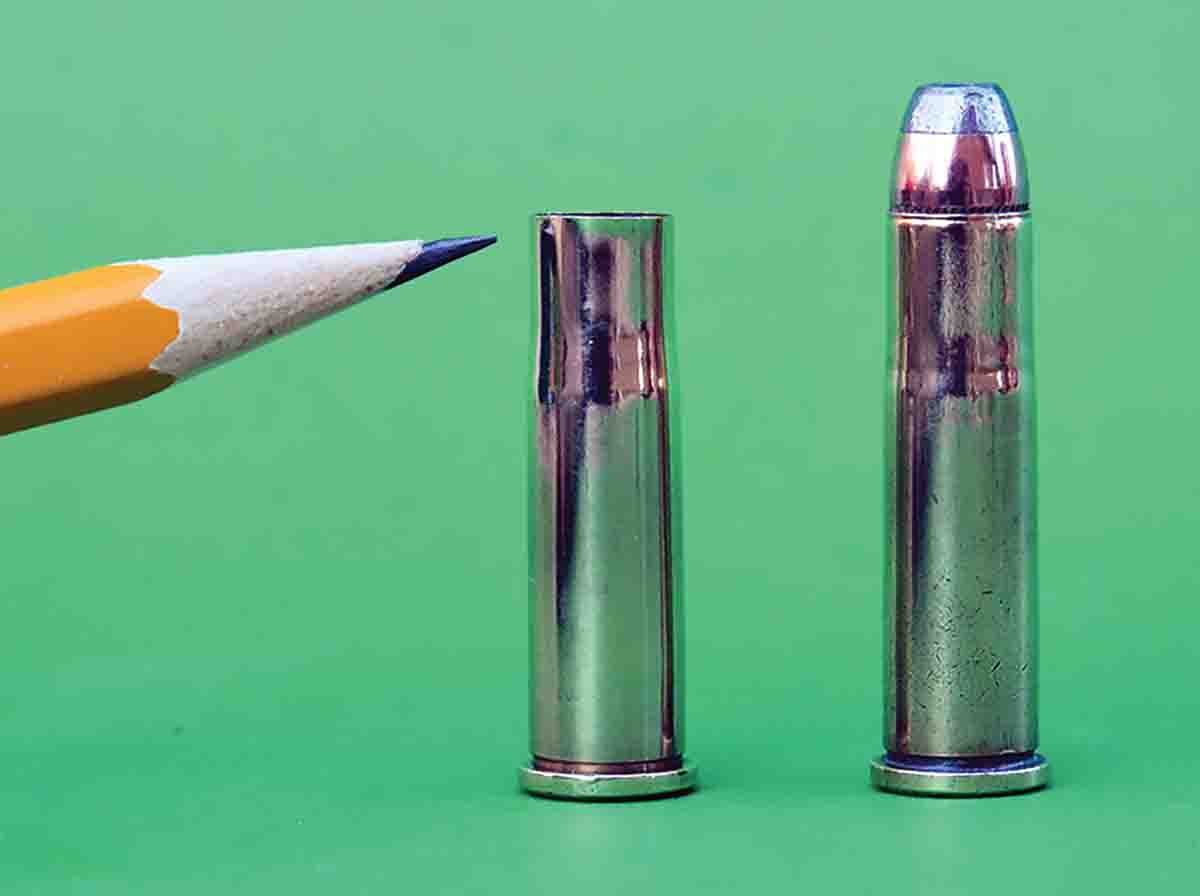 When the .32-20 was introduced, it was five years prior to the development of the .22 Long Rifle and long before it became widely popular. It filled a very real need with rural Americans and quickly became popular with farmers and ranchers. In remote areas, having one type of ammunition for both rifle and sixgun was highly practical. In its daily chores, the .32-20 was commonly used to keep foxes, skunks and weasels out of the chicken coop, harvest small game, slaughter cattle and hogs and even take deer. Many of the old ranchers and cowboys that I knew as a kid swore by it and had both rifles and sixguns so chambered. I have used it many times for all of the above applications using both cast and jacketed bullets almost exclusively in handloaded ammunition. It has accounted (in both rifle and sixgun) for a fair number of whitetail and mule deer for this hunter. While extreme care was always taken to precisely place bullets at modest ranges, I have never lost a single deer with the .32-20. With carefully tailored handloads, a good rifle is capable of MOA accuracy, while most quality sixguns will shoot on par with most modern cartridges and often with carefully tailored handloads even better. My personal experience shooting and handloading for a variety of .32-20 guns is respectable and is a cartridge that I have always enjoyed.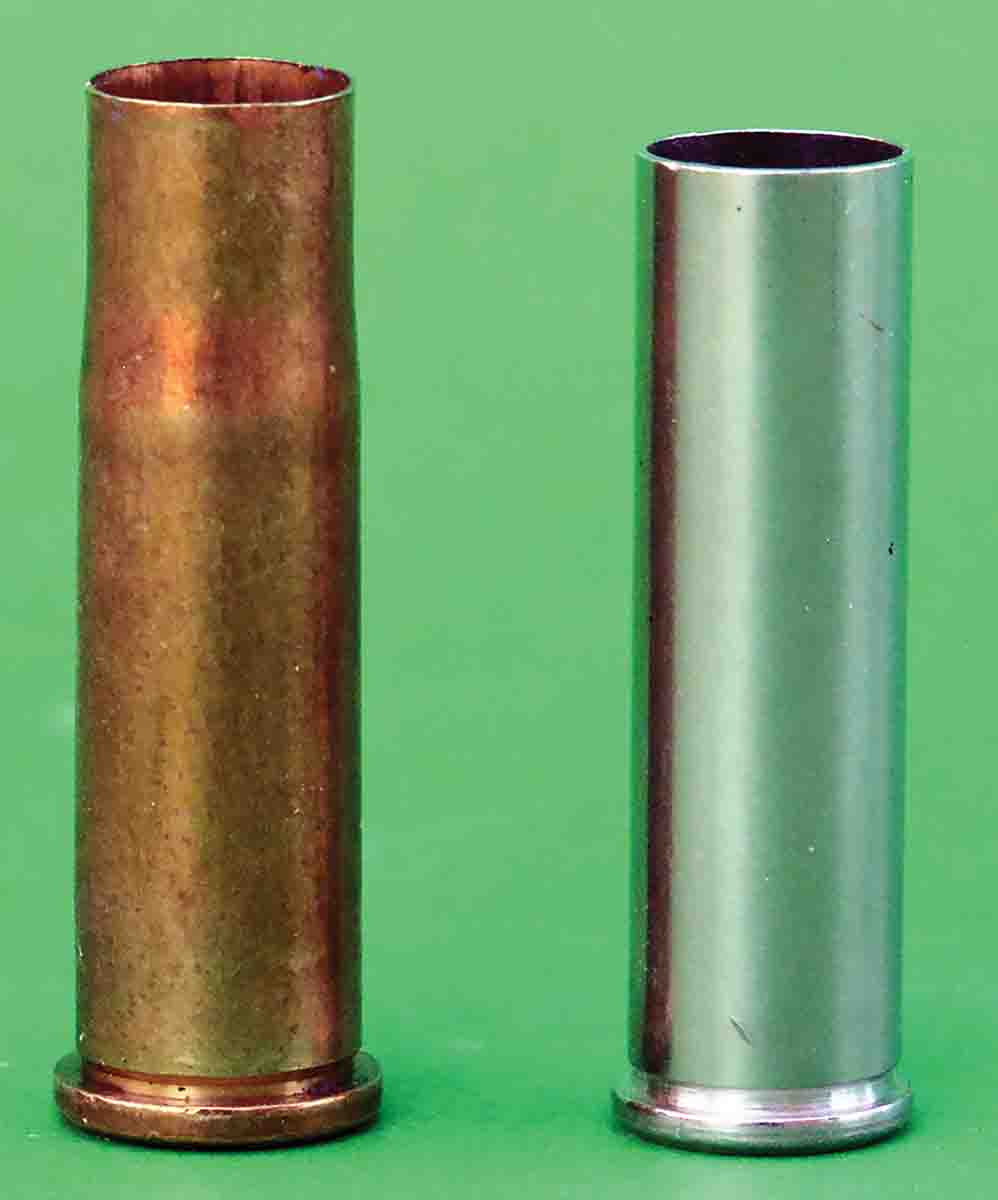 It seems appropriate to add comments regarding .32-20 sixguns from the notable handgun writers Elmer Keith and Skeeter Skelton. In his classic work
SIXGUNS BY KEITH
, Elmer Keith stated "The 32/20 has always been a good small game cartridge in either the rifle or revolver, and properly loaded in heavy .45 frame guns, is an excellent high speed revolver load as the 100 to 115 grain bullet can be given up to 1500 feet velocity with 10 grains of No. 2400 powder. Such loads have an ear splitting crack, but are superbly accurate if properly loaded and are very effective if properly placed on all small game up to coyotes and bobcats." Keith continued, "I killed three mule deer and an elk with the load from a S. A. Colt…" "For the hand loader who wants a flat shooting accurate small bore, the 32/20 is it." In the book
Skeeter Skelton on Handguns
, Skeeter mourns over his decision to convert a high-condition Colt Single Action Army .32-20 with ivory stocks and a 7½-inch barrel to .45 Colt. Referring to the .32-20 cartridge Skelton stated, "It is a nice small-game round and acceptable for defense work as well." He continued "That it (the 32-20) can be improved sharply by handloading." Interestingly, Skeeter preferred to use 105- and 115-grain cast bullets at around 1,000 fps from sixguns and generally avoided the high-velocity loads due to their "terrific muzzle blast."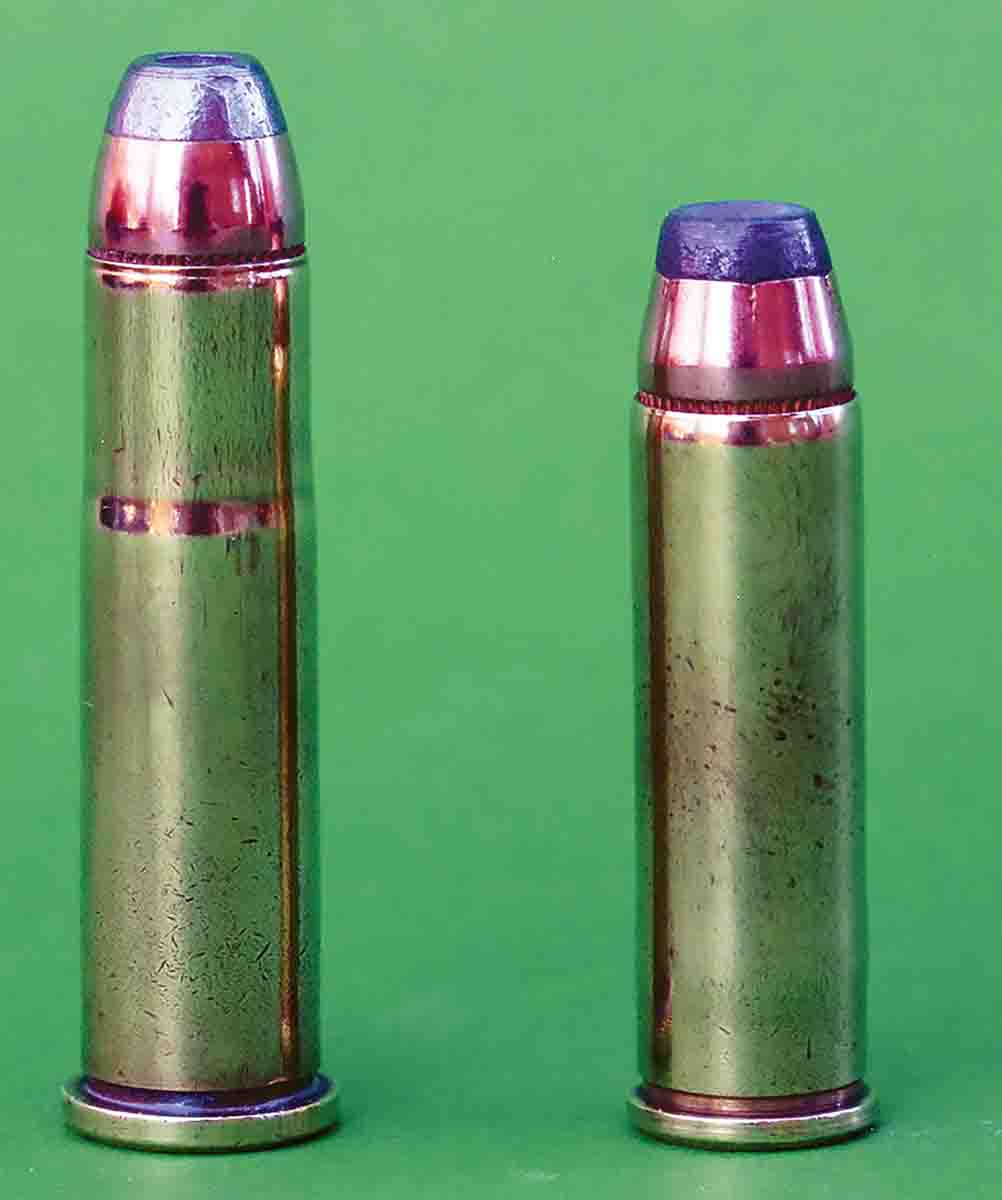 Today, the .32-20 still enjoys respectable popularity due to the many vintage guns that remain in circulation as well as modern sixgun and rifle reproductions. While many cowboy action competitors have put this classic cartridge to work due to its light recoil advantage, it still boasts of being a great cartridge for hunting small and medium game, while offering excellent accuracy and low recoil. Regardless, it is a truly fun sixgun round that this shooter and hunter finds useful and has been offered in many fine-quality vintage guns. Generally speaking, handloads that are within the Sporting Arms and Ammunition Manufacturers' Institute (SAAMI) pressure guidelines can push 100- to 115-grain cast bullets to 900 to 1,000 fps from revolvers with 4¾- to 6-inch barrels. However, when handloaded to +P-style pressures (as outlined later), it can push the same weight bullets to more than 1,300 fps, which approaches the performance of the modern .327 Federal Magnum, but is operating at 15,000 psi less pressure and as a result, produces less muzzle report!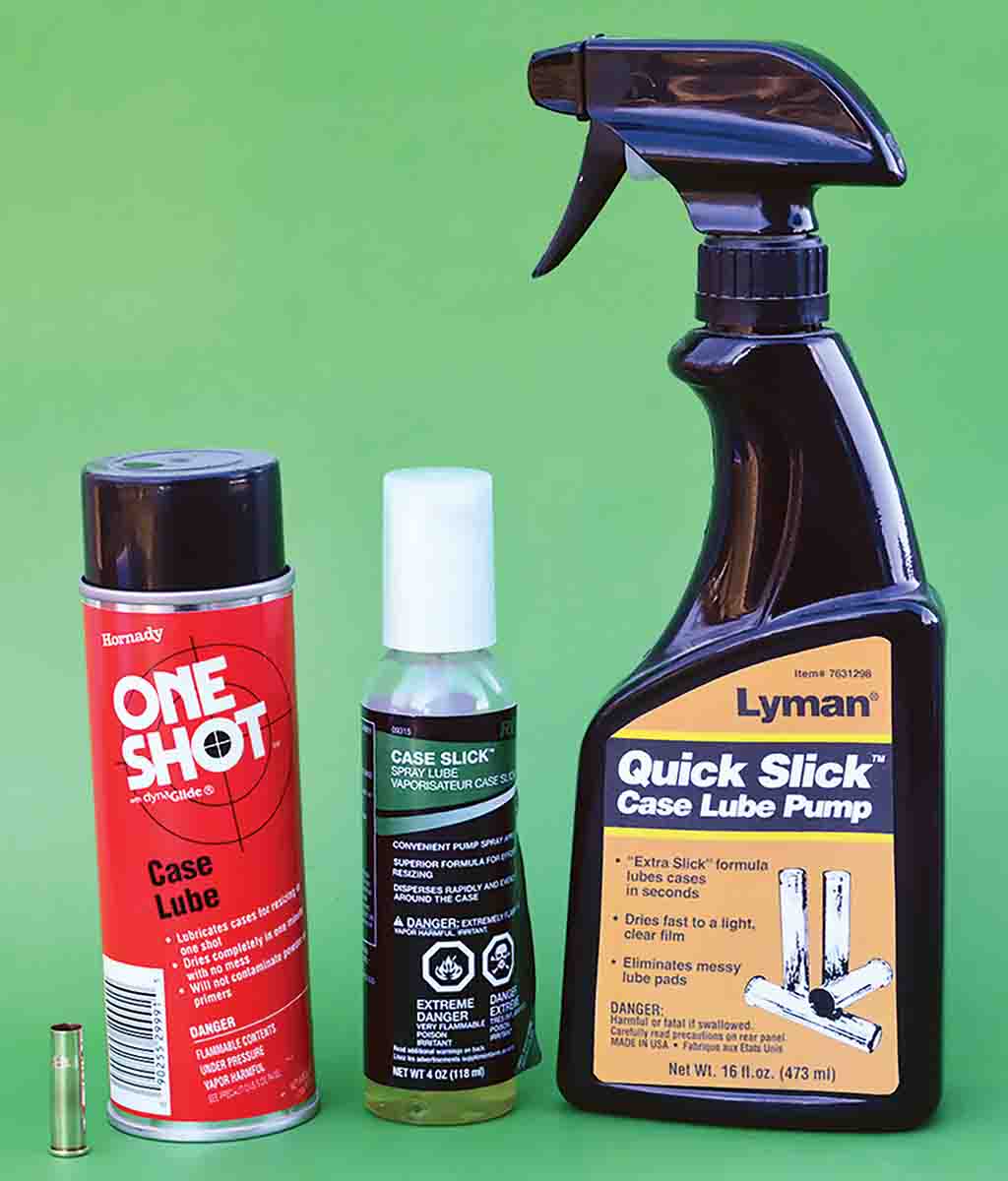 I do not want to delve into great detail about the strength of different sixguns, but guns that fall into the "strong" or "+P" category include all Colt Single Action Army revolvers produced after the year 1900 (or above serial number 192000), the Freedom Arms Model 97, USFA and Uberti SAA-pattern guns, the Colt Army Special and Official Police, the Freedom Arms Model 97 and Ruger New Model Blackhawk. Revolvers that I generally limit to "standard pressure" loads (16,000 CUP), or slightly above, include pre-1900 era black-powder production Colt Single Action Army, Model 1878 Double Action, Models 1892 and 1895 New Army and New Navy, Police Positive Special and the Smith & Wesson K-frame Hand Ejector. Certainly, many of the guns listed for standard pressure loads will indeed handle much greater pressure assuming that they are in good mechanical condition; however, space will not allow a proper discussion of each model and their exact pressure limitations.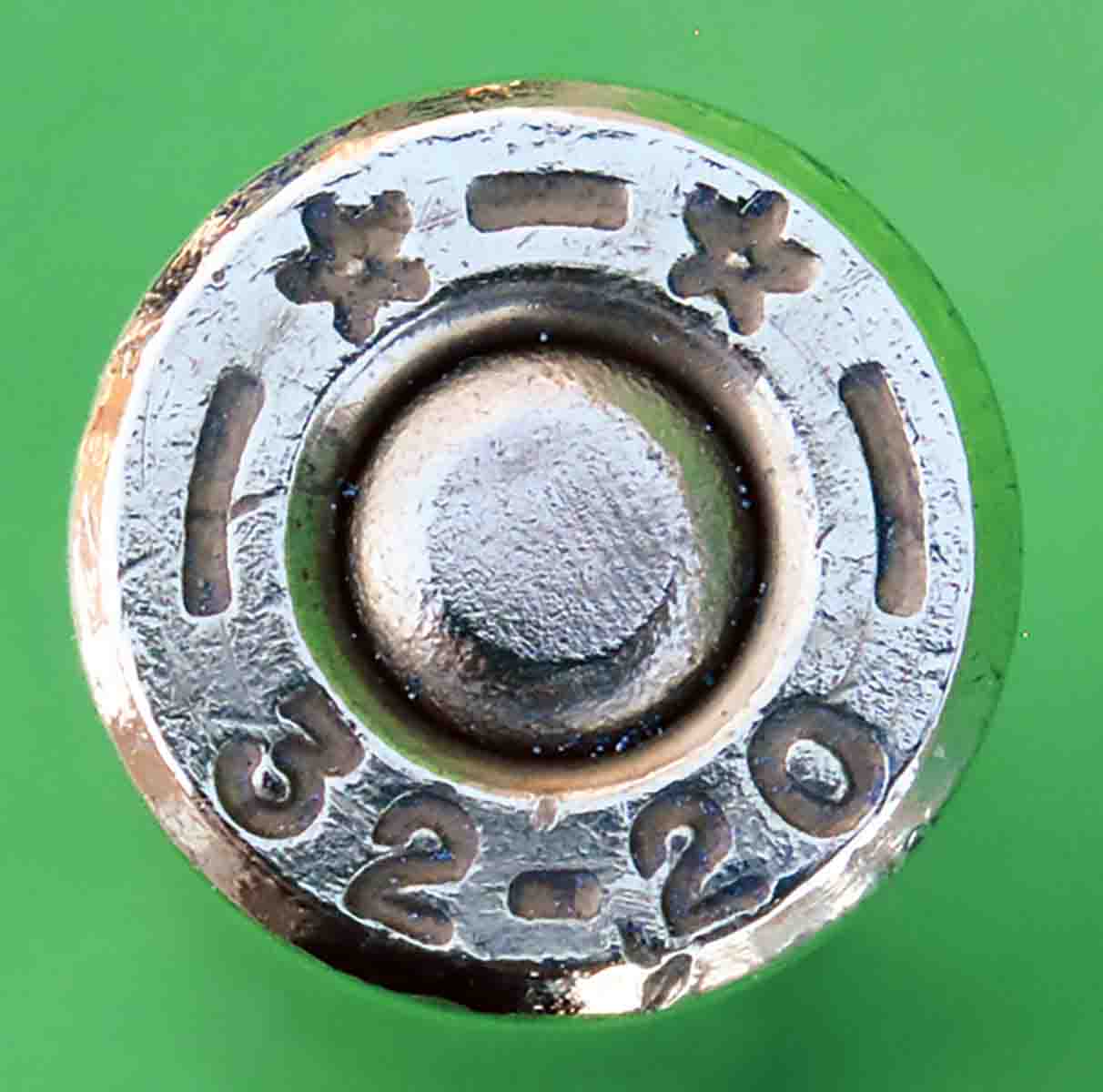 Currently, .32-20 factory loads from Winchester and Remington list a 100-grain lead bullet at 1,210 fps from a rifle and are generally safe in any .32-20 revolver in good operating condition. The complete history of factory loads could easily fill a chapter, but suffice it to say that soon after smokeless powders began appearing, by 1900, Winchester added a special "High-Velocity" load that reached 1,575 fps and was intended for the Winchester 1892 and Marlin Model 1894 rifles. By 1914, that load was changed to push a 115-grain bullet to 1,640 fps, which generated up to 28,000 CUP, but there were warnings accompanying these loads that they should not be used in Winchester 1873s, or revolvers. However, these loads were carefully held to pressure limits that would not damage or destroy any contemporary U.S.-manufactured sixgun when they found their way into them, including black-powder era Colts. Remington likewise offered multiple special Hi-Speed loads that included an 80-grain mushroom bullet at 2,100 fps! In testing the velocities of many of these high-performance loads, most duplicated the stated velocities, but some actually exceeded their listed figures.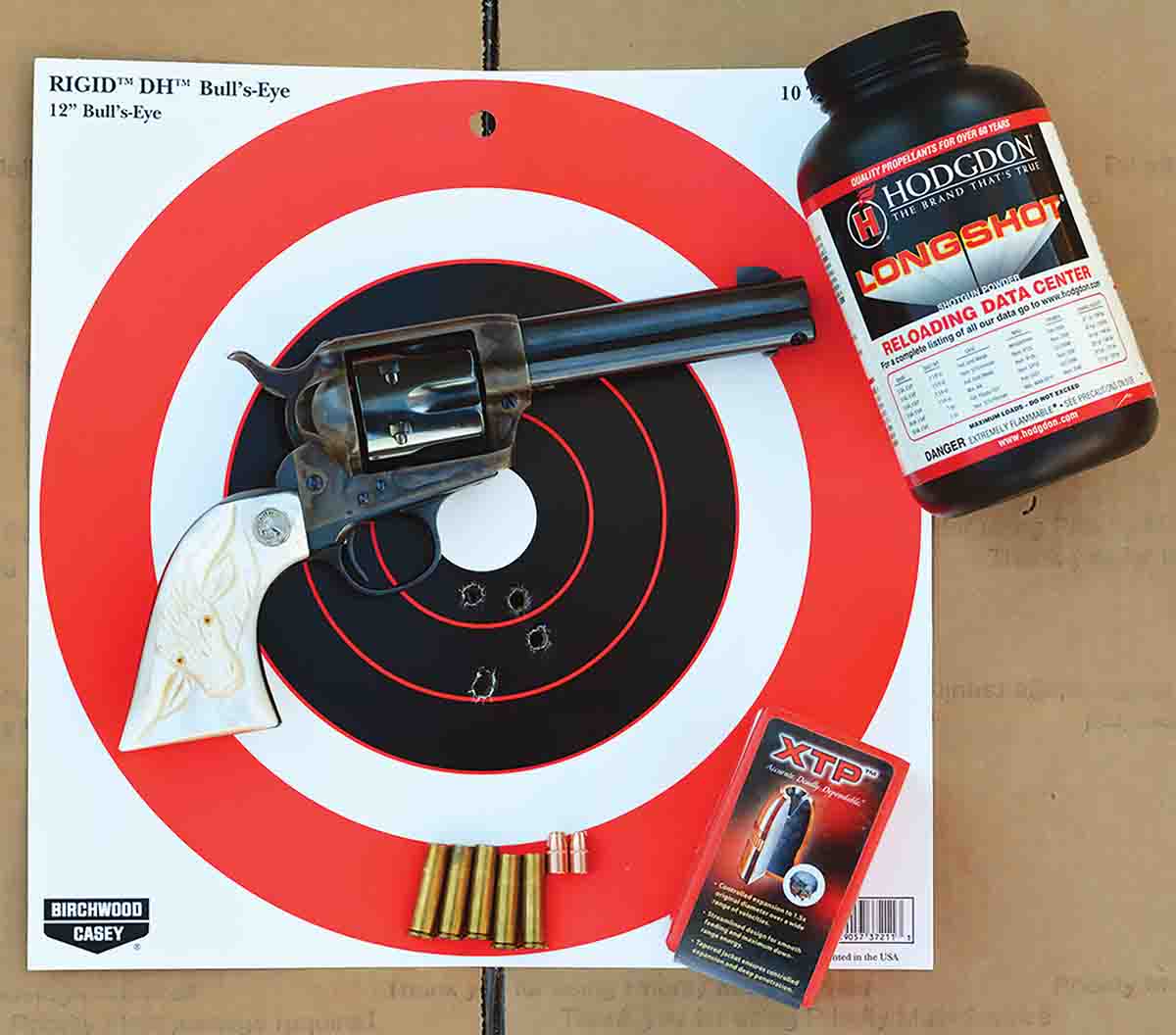 Slowly, the above loads began disappearing, which was due primarily to owners using them in the wrong guns. It seems that the last high-velocity factory loads were cataloged around 1970. The remaining standard pressure factory loads were listed at 1,290 fps (rifle), but generally achieved around 975 to 1,050 fps in most revolvers. But as indicated, velocities of today's factory loads have now been further reduced to the above stated 1,210 fps for rifles, which generally reach around 830 to 860 fps in sixguns with 4- to 6-inch barrels and are producing pressures that are well below industry pressure guidelines. Factories do not always use the same powder in a given load, and some of these loads have been tested that give wild extreme spreads of 200 to 300 fps or more depending on where the powder is positioned when fired. The biggest risk is when the powder is resting on the base of the bullet and the cartridge is fired, velocities can be very low (sometimes defined as a squib load), which runs the risk of the bullet sticking in the bore. It is this writer's humble opinion that the above loads should receive an increase in pressure, or always use a non-position sensitive powder to help alleviate the above problems. Incidentally, Black Hills Ammunition offers an excellent cowboy load that consists of a 115-grain cast lead bullet at around 800 fps in most sixguns, but in my tests, it does not produce excessive extreme spreads and neither is it prone to sticking a bullet in the bore when the powder is positioned forward on the base of the bullet.
As indicated, SAAMI currently lists maximum average pressures at 16,000 CUP, which is suitable for all revolvers in good working condition, including black-powder-era guns. To be clear, there is no industry specified +P pressures for the .32-20; however, when handloading for one of the above mentioned "strong" sixguns, loads with pressures up to 30,000 psi can be safely employed.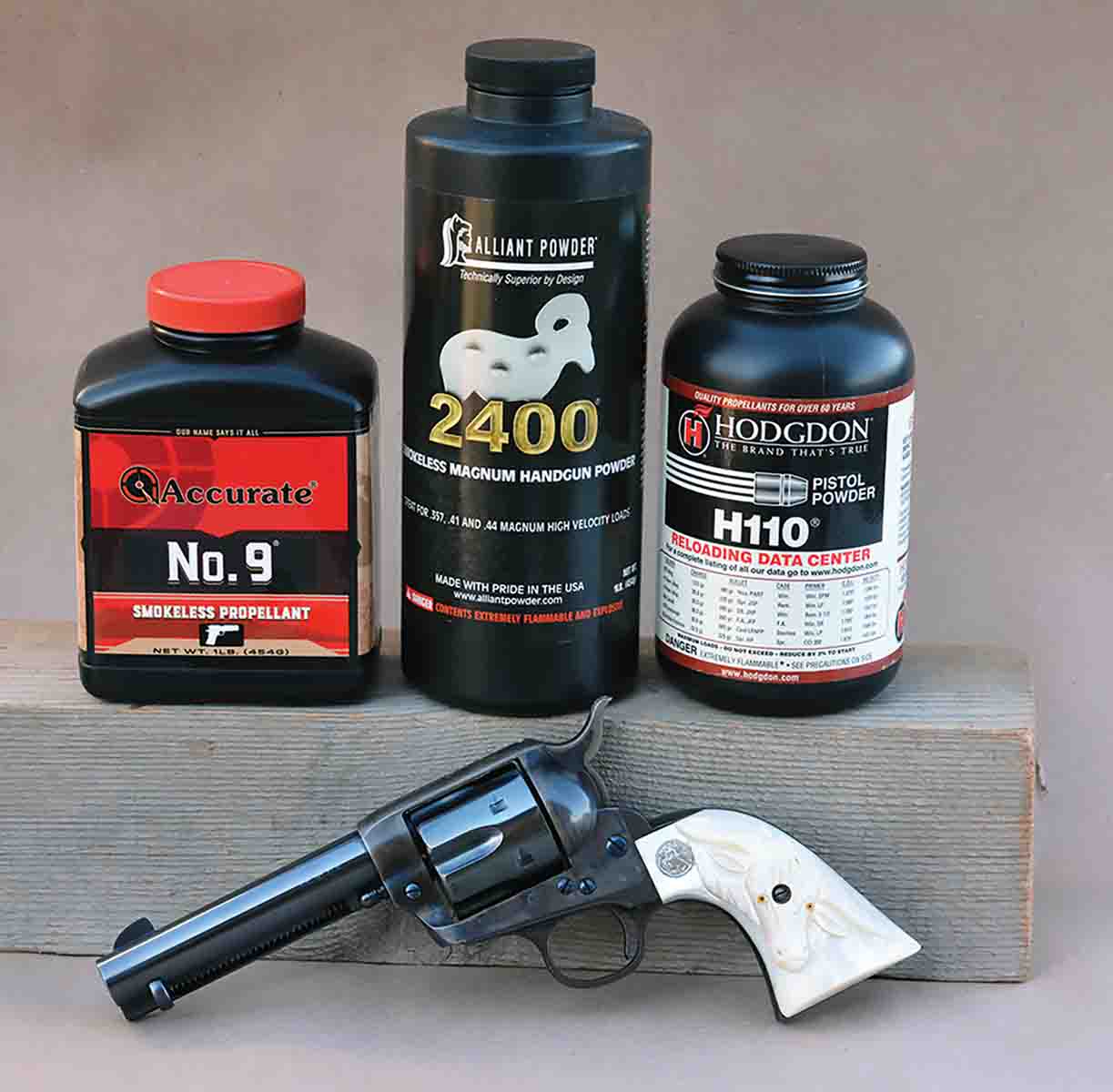 In developing the accompanying "Pet Loads" data, Starline cases were used exclusively, which can be ordered factory direct. I have been handloading the .32-20 since 1975 and greatly appreciate the features associated with Starline cases and this cartridge. In short, they are strong, withstand many reloads, can easily handle higher pressure loads, are uniform in length, offer greater and more consistent bullet pull and are preferred for accuracy work.
Regardless of which case brand is used, it is best if they are uniform in length to help in obtaining a consistent roll crimp. Incidentally, the Lee Factory Crimp Die offers an improved crimp and will not cause case buckling when the crimp is applied. If cases are not trimmed to perfect uniformity, the Lee Factory Crimp Die becomes an especially important tool. Bullet style and design often dictate how heavy a crimp can be applied, but the heaviest possible crimp should be applied. However, the crimp should never be so heavy that it causes the case shoulder to begin to buckle, or results in a bulge in the neck just below the crimp, with either scenario causing an out-of-specification cartridge that may not chamber.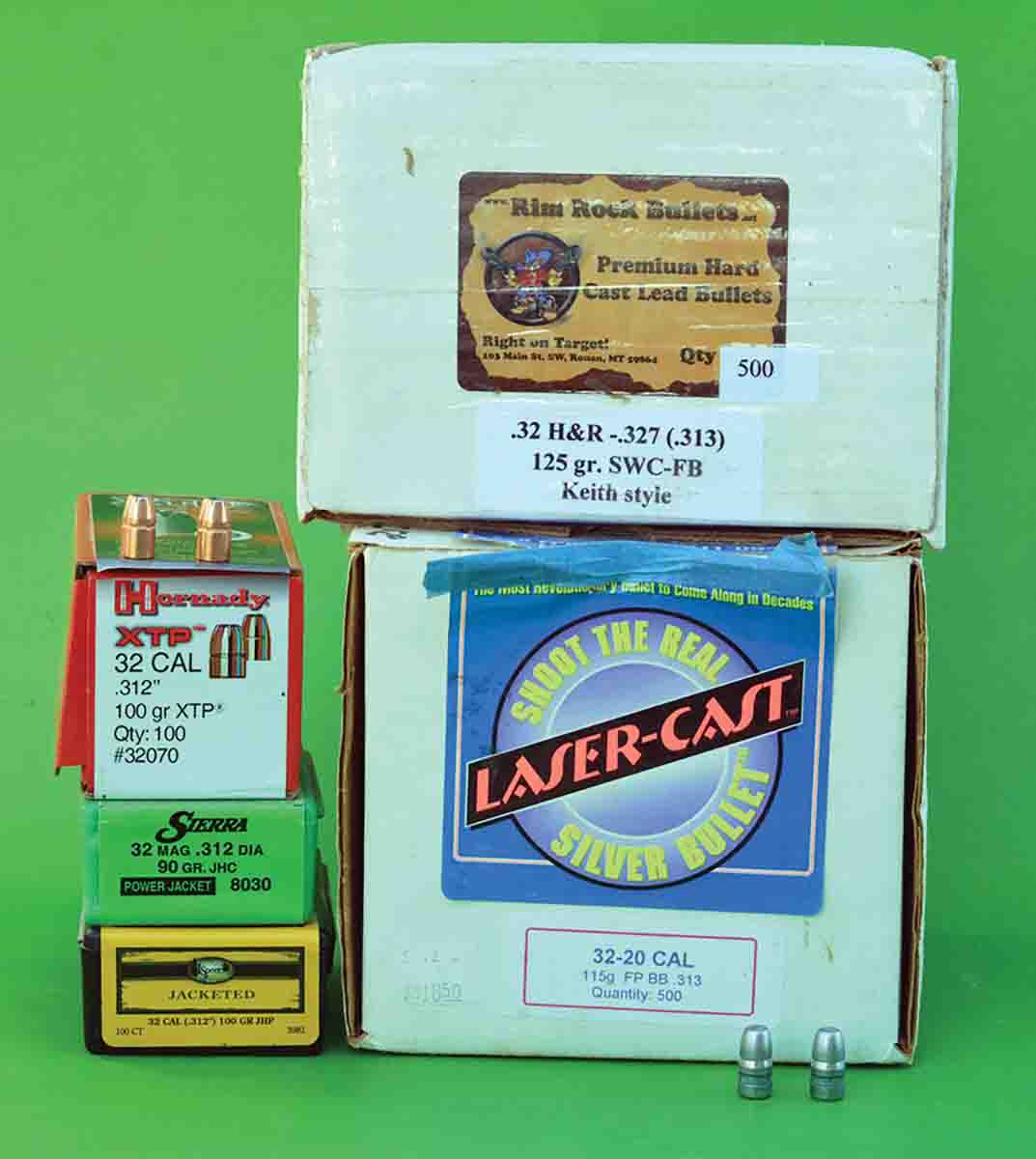 The .32-20 is a rather thin bottleneck case and it will require lube when resizing (with full-length sizing highly recommended for sixguns). Spray-on lubes, such as Hornady One Shot, Lyman Quick Slick and RCBS Case Slick offer adequate lubrication that will speed up the reloading process. After sizing, the case mouth should be chamfered. When expanding the case mouth, it should be flared just enough to allow bullets a proper start when they are seated, or case buckling will likely occur. The die expander ball should measure .308 inch for .312-inch jacketed bullets and .309 to not more than .310 inch for cast bullets that measure .313 inch.
Colt specifications for its .32-20 sixguns have always listed bore diameter of .304 inch minimum and .305 maximum, while groove diameter was specified at .311 inch minimum and .312 inch maximum. These figures corresponded with the Colt sixguns that I have slugged their bores. Incidentally, the throats of most Colt guns measure around .311 to .312 inch, but most Smith & Wesson's measure .314 to .316 inch, but still share the same .311/312-inch groove diameter. Incidentally, USFA and Uberti specify a .305-inch bore and .311 groove diameter and 1:20-inch twist.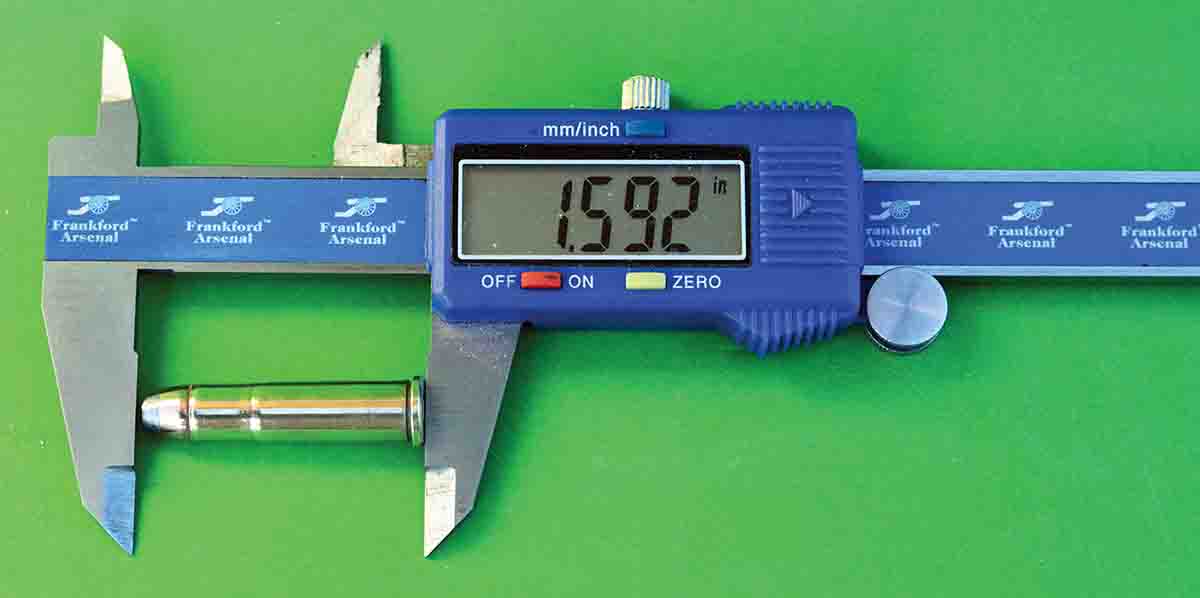 Generally speaking, the .32-20 will utilize jacketed bullets that measure .312 inch, while cast bullets are sized to .313 inch. However, sixguns with throats that measure .314 to .316 inch can often enjoy improved accuracy when used with cast bullets that are sized to better correspond with the throat size.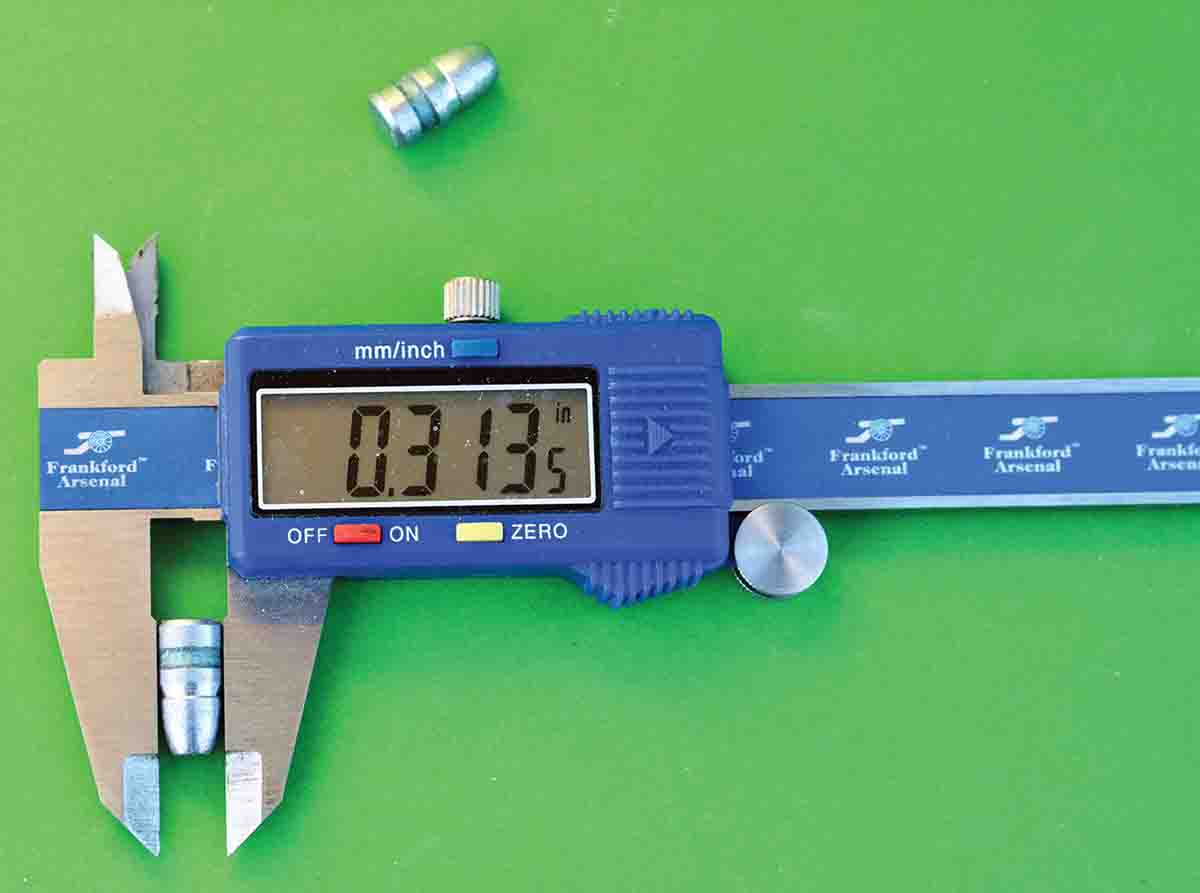 Choosing the correct primer for the .32-20 can be a bit tricky – at least if you want highly consistent and accurate loads. I have seen it repeated many times in various gun magazines and periodicals wherein writers specify that small-rifle primers should not be used in handgun loads or excess pressure, misfires due to the thicker cup of rifle primers and other maladies will occur…and that handgun primers should only be used in handgun loads. None of the above is true, as .32-20 factory loads from Winchester and Remington have always been primed with standard small-rifle primers, with these loads being used in both rifles and handguns without issue! Many handload recipes will benefit (in terms of accuracy and lower extreme spreads) from rifle primers and sometimes even magnum rifle primers, but other loads will benefit from standard small-pistol primers.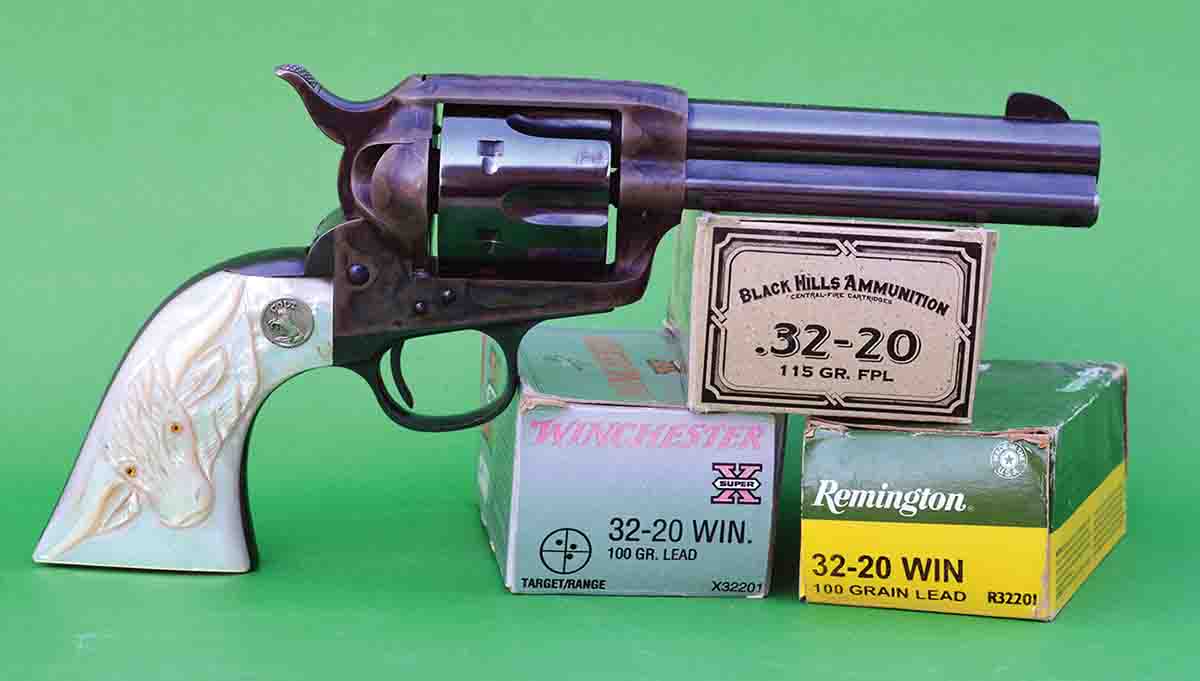 Perhaps the best way to continue our primer discussion is to consider powders. For example, some powders such as Alliant Bullseye, Red Dot, Hodgdon Titegroup, Accurate No. 2 and other easy-to-ignite propellants can perform very well with standard small-pistol primers, with loads being standard pressure. However, some powders that are more position sensitive, can offer low, extreme spreads and improved accuracy when they are ignited with small-pistol magnum and small-rifle magnum primers. In essence, the hotter primers tend to cover some of the powder position sensitivity issues. Regardless of the load, experimenting with different primers can be very beneficial to achieving good accuracy. One more point to make: Many revolvers have a rather large firing-pin hole, which can result in excess primer flow into the firing-pin hole, especially with +P-style loads, which can cause cylinder rotation problems, or effectively ties up the gun. Choosing a primer with a thicker cup that will not deform and flow back into the firing-pin hole, such the small-rifle magnum Remington 7½ or Federal 205, will almost always eliminate this problem.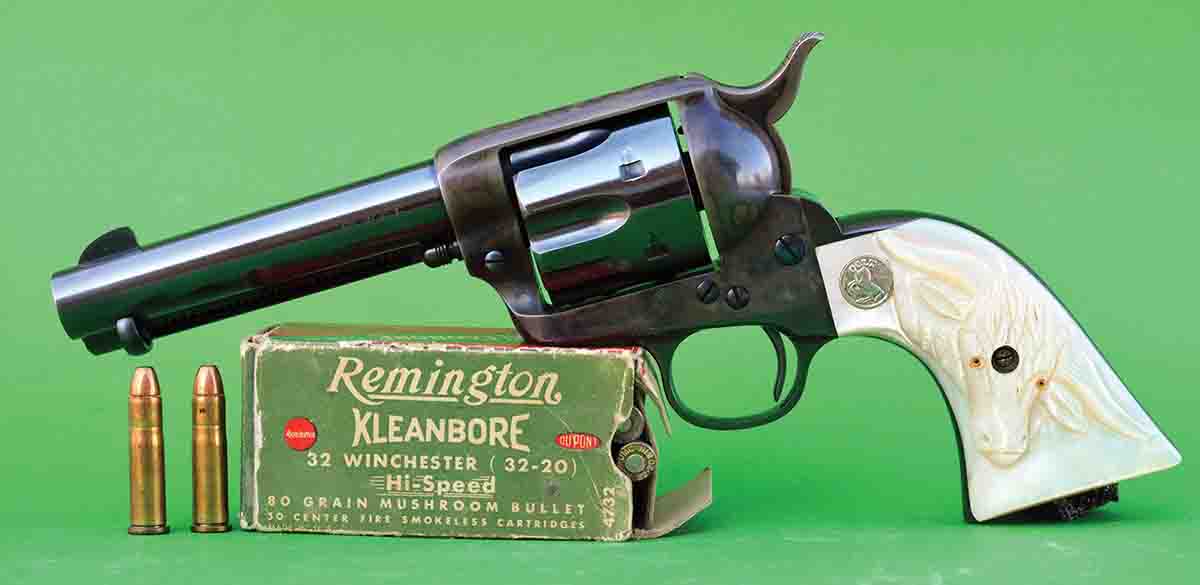 Many period revolvers were manufactured prior to modern SAAMI barrel cylinder gap specifications (.012 inch or less), or in other words, they featured excessively large gaps that have been measured more than .020 inch. The problem is that as the bullet passes the barrel cylinder gap, pressures drop immediately. If the load is too light or there is too little pressure, there may not be enough gas energy to reliably push the bullet out of the barrel, which is even more of a risk when using jacketed bullets. For these reasons, be cautious with starting loads and light loads.
While I have a reasonable selection of reference .32-20 sixguns, the primary gun selected was a Colt Single Action Army with a 4¾-inch barrel that I had refinished more than 25 years ago by Bowen Classic Arms. This gun offers notable accuracy and is capable of placing five shots into a ragged hole at 25 yards, but only with carefully developed handloads.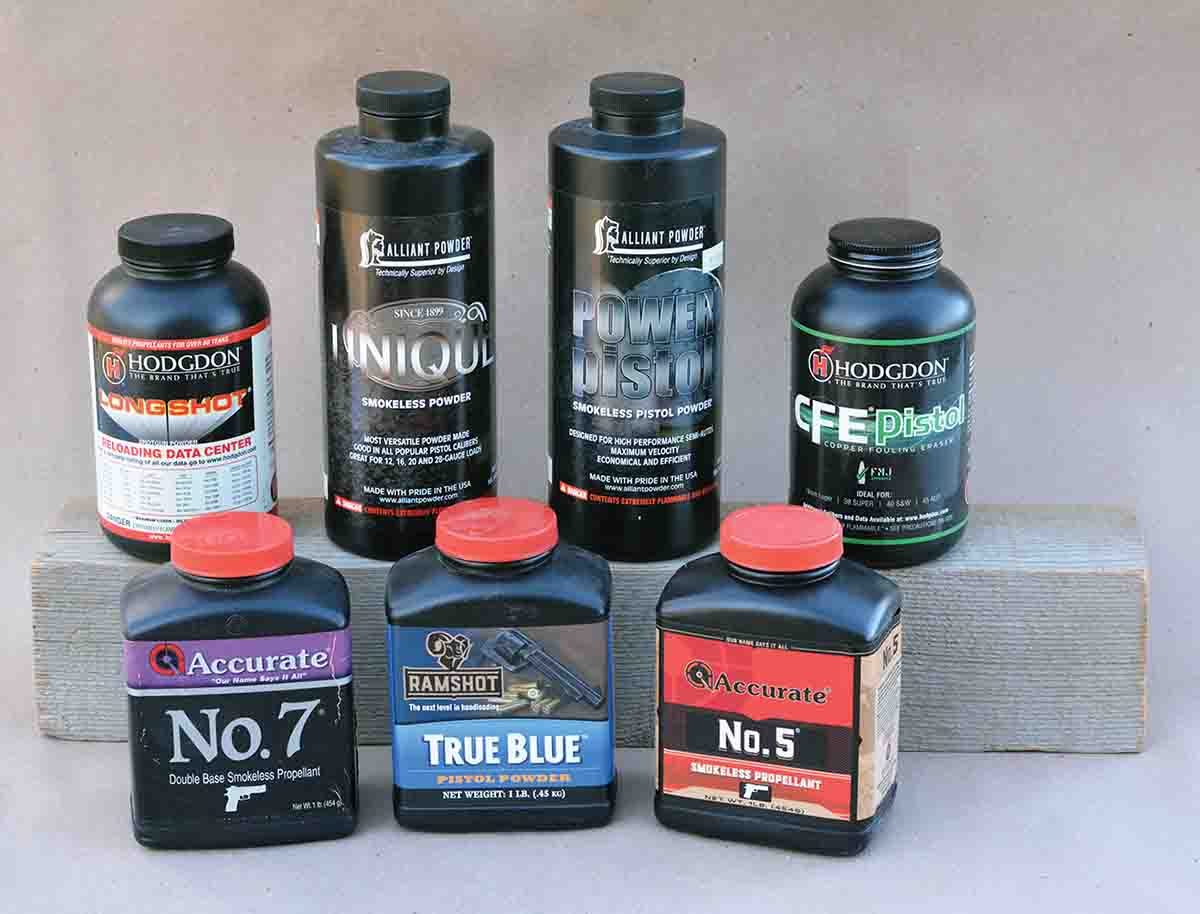 Jacketed bullets can perform very well in sixguns. However, keep in mind that barrel wear (especially in vintage guns) will be accelerated and be certain to keep pressures and velocities high enough to prevent sticking a bullet in the bore. Generally, muzzle velocity should be at least 850 to 900 fps or higher. When properly loaded, the 85- and 100-grain Hornady XTP bullets, Speer 100-grain JHP and Sierra 90-grain bullets each performed very well.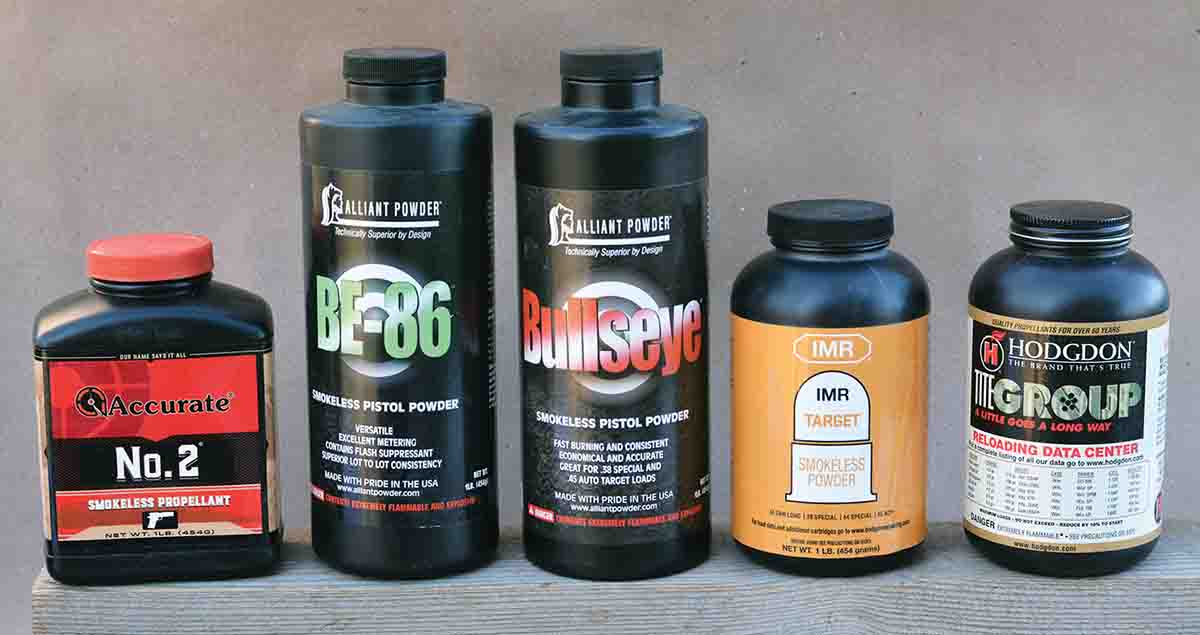 Cast bullets are always a good choice for .32-20 sixguns. Generally, 100- to 118-grain plain base versions are suitable for velocities from 800 to 1,200 fps and even higher in guns that are not prone to barrel leading. Gas check versions, such as the proven Lyman 116-grain No. 311316, can help improve the accuracy of guns with lightly-pitted bores and help prevent leading, but is also a great choice for high-velocity loads. Bevel base bullets, even if cast hard, are generally best if kept to velocities that are around 1,050 fps or less.
The .32-20 is fun, accurate and useful. When time is taken to develop handloads for quality sixguns such as those from Colt, USFA, Freedom Arms and others, greater versatility and improved accuracy will result, with groups fired at 25 yards often hovering around 1 inch and sometimes smaller.