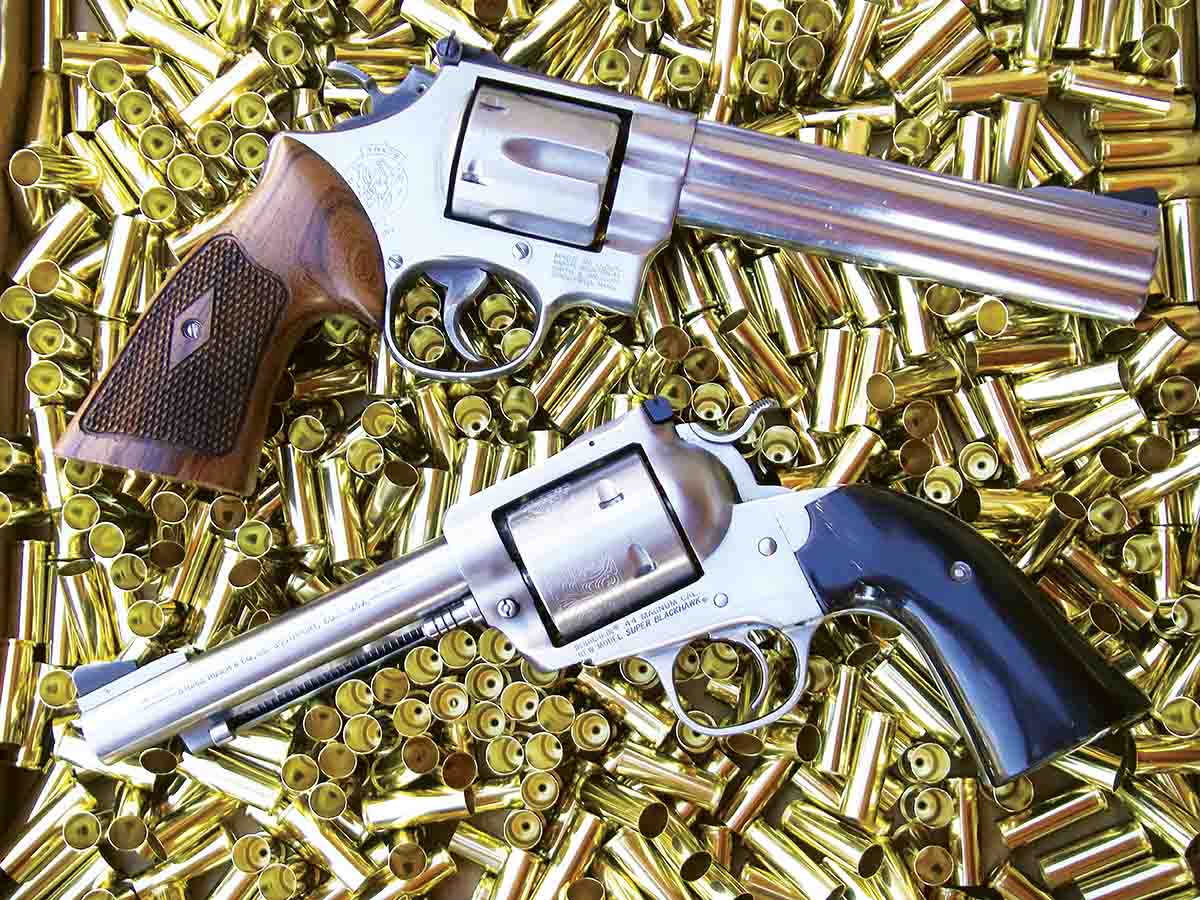 For the past 65 years, the .44 Remington Magnum has proven to be one of the most versatile and practical big-bore sixgun cartridges extent. While it has been used to take practically all the world's big game ranging from whitetail deer to elephants, it has also delivered extreme accuracy, with many experimenters achieving one-inch groups at 100 yards.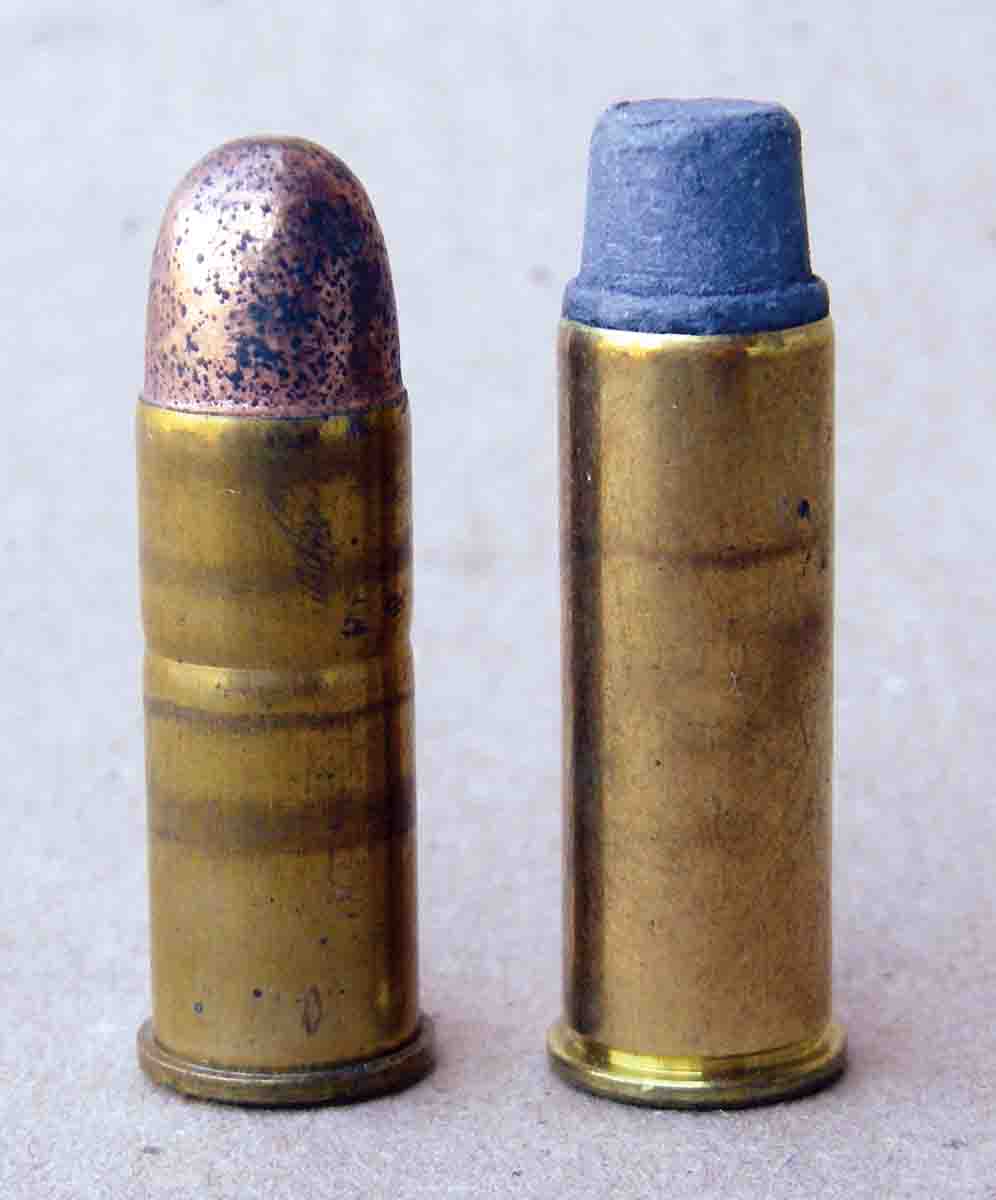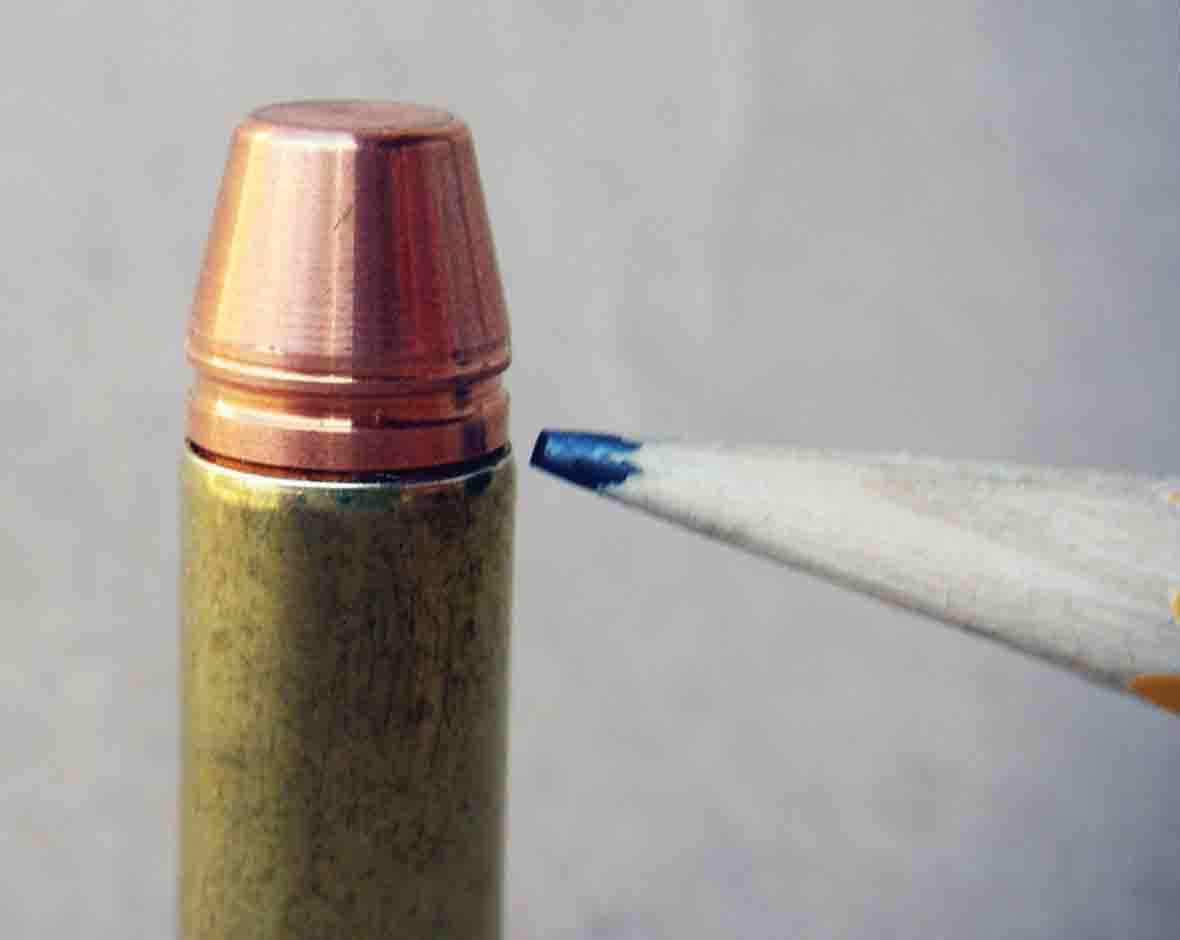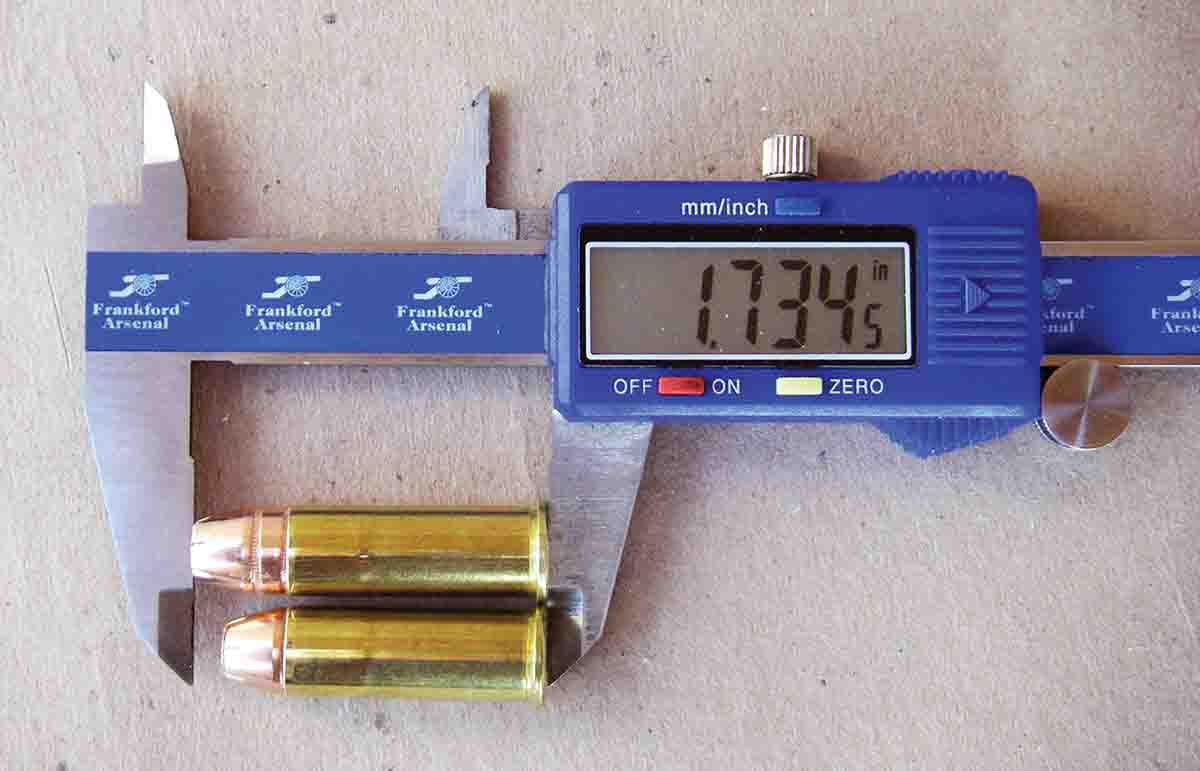 To fully appreciate all of its virtues and versatility, this fine cartridge must be handloaded. With limited space, only a fraction of possible load combinations can be presented; however, data will include lightweight, standard weight and heavyweight bullets as well as maximum, midrange and target loads using both cast and jacketed bullets, all of which will serve to meet any practical application the .44 Magnum may be used for.
The .44 Magnum's parent case is the .44 Special, the offspring of the black-powder .44 Smith &Wesson (S&W) Russian that dates back to 1870 and was the first modern metallic cartridge to feature an internally lubricated bullet. It also earned a superb reputation as an international target cartridge. Interestingly, the .44 Special was introduced in 1907/1908 in the first S&W N-Frame revolver, "The .44 Hand Ejector 1st Model," or more commonly known as New Century or Triple Lock. It was originally loaded with 26.0 grains of black powder to push a 246-grain bullet to around 780 fps, but was soon changed to smokeless powder and velocity dropped to 770, then 755 fps.
During the first decades of the twentieth-century, the practice of handloading smokeless powders was in its infancy; however, several savvy experimenters recognized the potential of obtaining greater power from the .44 Special. Most notable was gun writer Elmer Keith. During the middle 1920s, he began experimenting with comparatively slow burning powders (such as DuPont No. 80) and designed a modern cast bullet that would become known as the Lyman 429421, which in solid form weighed 250 grains. He managed to reach 1,100 fps. When Hercules 2400 powder (now Alliant) appeared in 1932, Keith worked up a load containing 18.5 grains using balloonhead cases (17.5 grains in modern solid head cases), which produced 1,200 fps in his Colt Single Action Army and S&W Triple Lock revolvers.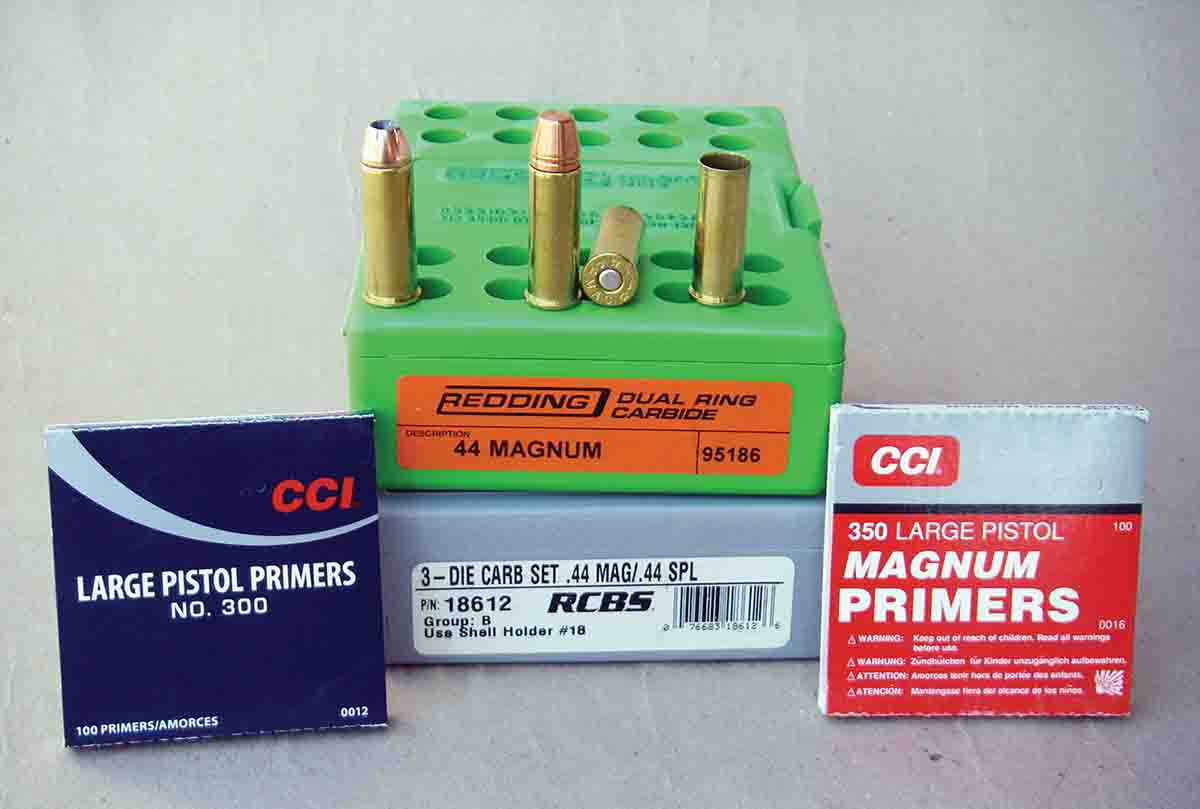 This was notably greater power than competing sixgun cartridges. Keith considered his heavy loaded .44 Specials as the "ultimate in big-bore revolver load for either target, defense or game shooting . . ." A respected writer, Keith was in a unique position to promote the virtues of the cartridge and his heavy loads in books and magazines.
U.S. ammunition companies refused to offer Keith's heavy .44 Special load that was generating 25,000 psi. When visiting eastern gun companies in 1953, Keith again urged Remington to offer his heavy .44 Special load, but Remington resisted. He next suggested stretching the .44 Special case from 1.165 to 1.285 inches and make it a magnum, then committed S&W to offer the sixgun. This was acceptable, and the two companies immediately began research and development. The first production revolver was completed December 29, 1955, and was simply known as the "Smith & Wesson .44 Magnum," but during 1957 it became the Model 29. Revolver number S147220 was shipped to Keith in January 1956.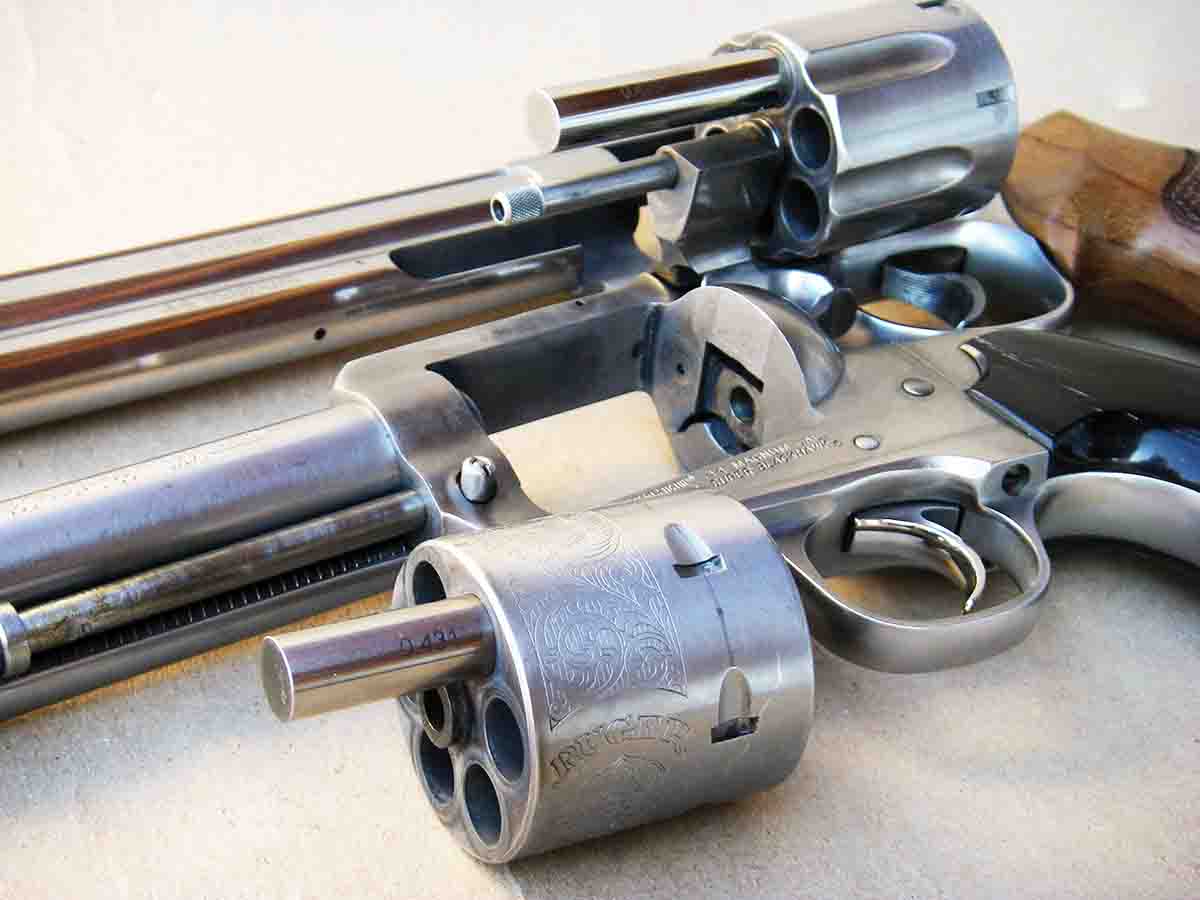 First to compete with S&W was Great Western Arms with its SAA pattern Frontier Model .44 Magnum in early 1956. By December 1956, Bill Ruger began producing his now famous Blackhawk (aka Flattop). The number of additional sixgun models offered in .44 Magnum over the past 65 years has been extensive, which is a testament to the popularity of this cartridge.
Period Remington .44 Magnum loads consisted of a 240-grain lead SWC bullet with a gas check pushed to an advertised 1,570 fps. When fired from S&W and Ruger revolvers with 6½-inch barrels, actual velocity was around 1,450 fps. (This was determined by testing "white box" pre-production ammunition from the Elmer Keith estate, and some of the first regular production loads.) Industry maximum average pressure (MAP) was listed at 43,500 CUP. While the above loads have long been discontinued, today's standard loads (from Federal, Remington and Winchester) typically contain 240-grain jacketed bullets pushed to advertised velocities between 1,180 to 1,270 fps from a 4-inch, vented test barrel, and are also realistic velocities when fired from most revolvers. Factory loads are also offered with bullet weights ranging from 160 to 340 grains. Incidentally, the MAP has been changed to 36,000 psi.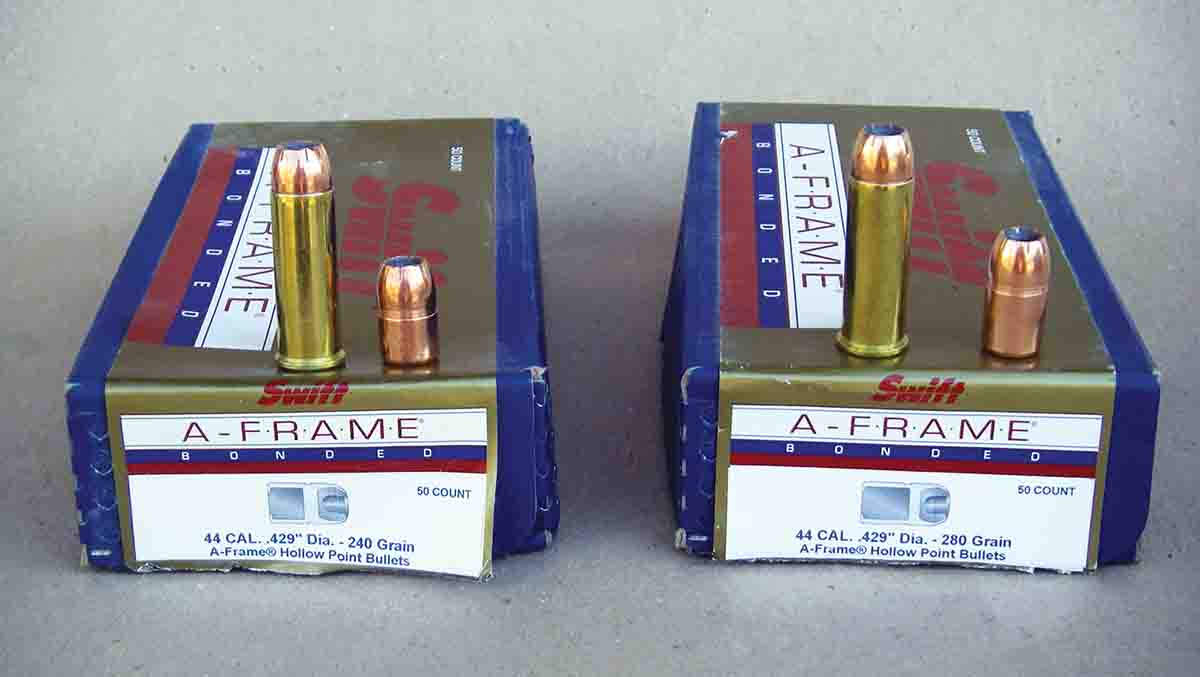 My experience with shooting, hunting and handloading the .44 Magnum extends more than 45 years. I have a deep respect for its usefulness and many virtues. I have taken it to Alaska many times, where it was my constant companion in the bush while brown/grizzly bears could be watched and heard while I slept on the open ground. I have used it to take many head of big game, including countless deer, several elk, black bear, coyotes, mountain lion, baboons and other African game. When the correct load is chosen (especially the bullet), it is capable of taking heavy game. Solids can offer remarkable penetration while expanding hollowpoints can deliver impressive performance on deer-sized game. For example, on a special Alabama handgun hunt, I once used an early S&W Model 629 to take nine head of whitetail deer with nine shots using my handloads containing the Hornady 240-grain XTP-HP bullet. No deer were lost and neither did any require a second shot. As to accuracy, with a good gun and load, the .44 Magnum will run the International Handgun Metallic Silhouette Association course (rams at 200 meters) with a perfect score. And the list of outstanding sixguns (not to mention single-shot pistols, rifles, etc.) is extensive. Most traditional sixguns are of a size and weight to be practical for regular field carry while still being heavy enough to keep the recoil of full-house loads manageable. The .44 Magnum offers a practical blend of power, weight, recoil and performance.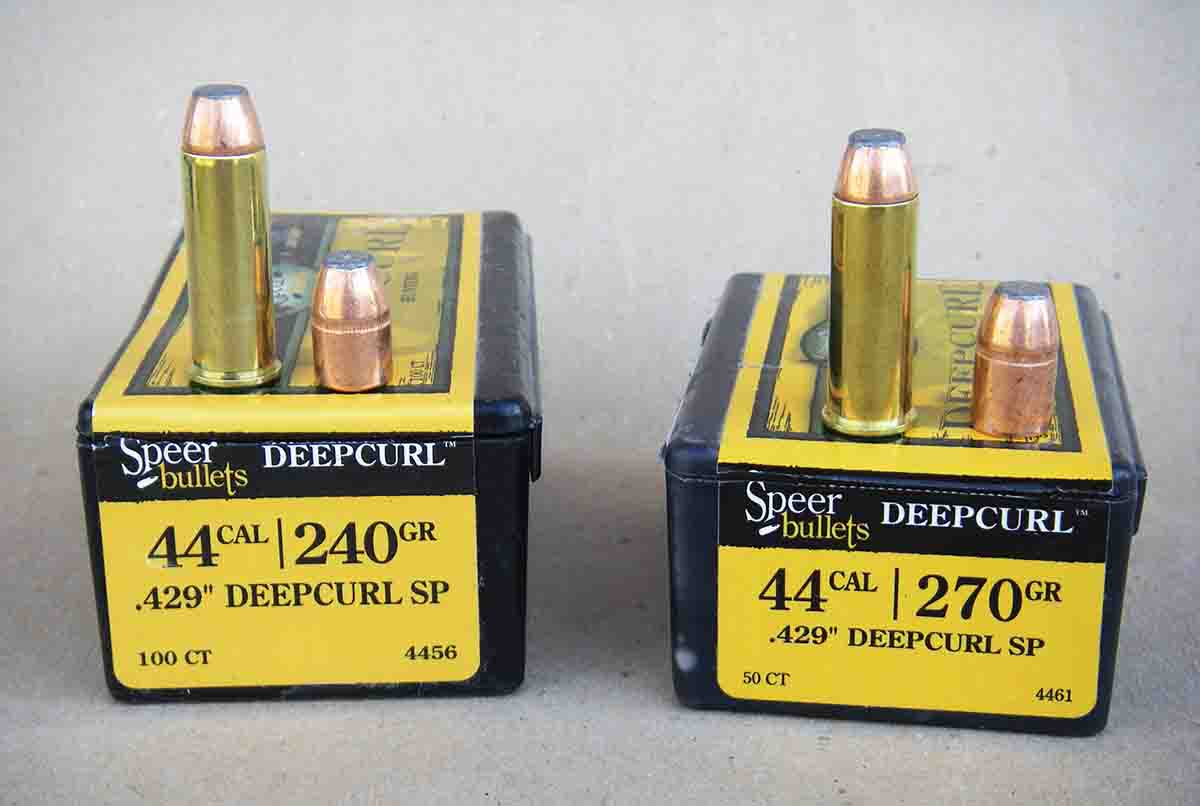 To be clear there are no +P .44 Magnum loads. All handload data contained herein is within industry pressure guidelines and is suitable for all revolvers in good condition.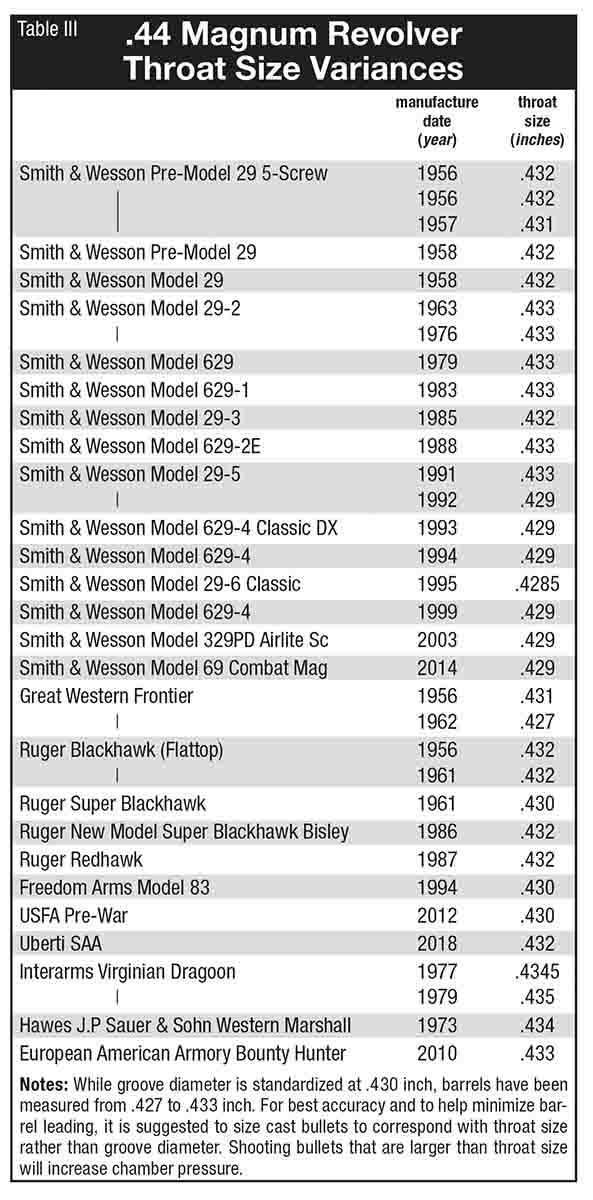 A brief discussion of .44 Magnum revolvers seems prudent in regard to handloads. First, all factory produced .44 Magnum revolvers in good working condition are capable of handling full-house (36,000 psi) factory or equivalent handloads. However, if such loads are fired in large quantities, many guns will loosen, develop cylinder end-shake or show some form of premature wear. For instance, S&W's produced from 1955 through 1988 were known for shooting loose. I have worn out several. In addition to performing general mechanical tune-ups (correcting end-shake, setting barrels back, etc.) on a semi-regular basis, I have had both the hammer and trigger stud pins shear off (requiring factory repair), bolts break, etc. It is not that these fine vintage guns are weak, but I generally use midrange loads in quantity and reserve full-house loads for when they are really needed. Beginning in 1988 through 1990, S&W developed its "Endurance Package" in all Model 29 and 629s that resulted in a huge increase in durability. Features included a heat-treated yoke, radius stud package, a lengthened cylinder stop notch and cylinder stop and the addition of a bolt block. Again, their strength was not necessarily increased, but durability with heavy loads was hugely increased.
Great Western Frontier revolvers were built on the same frame size as the Colt SAA. In studying the engineering of the cylinders (bolt notch depth, etc.) as well as metallurgy, I suggest limiting pressures to 25,000 psi, or 30,000 psi maximum. Again, they will handle full-house loads, but I prefer a larger margin of safety.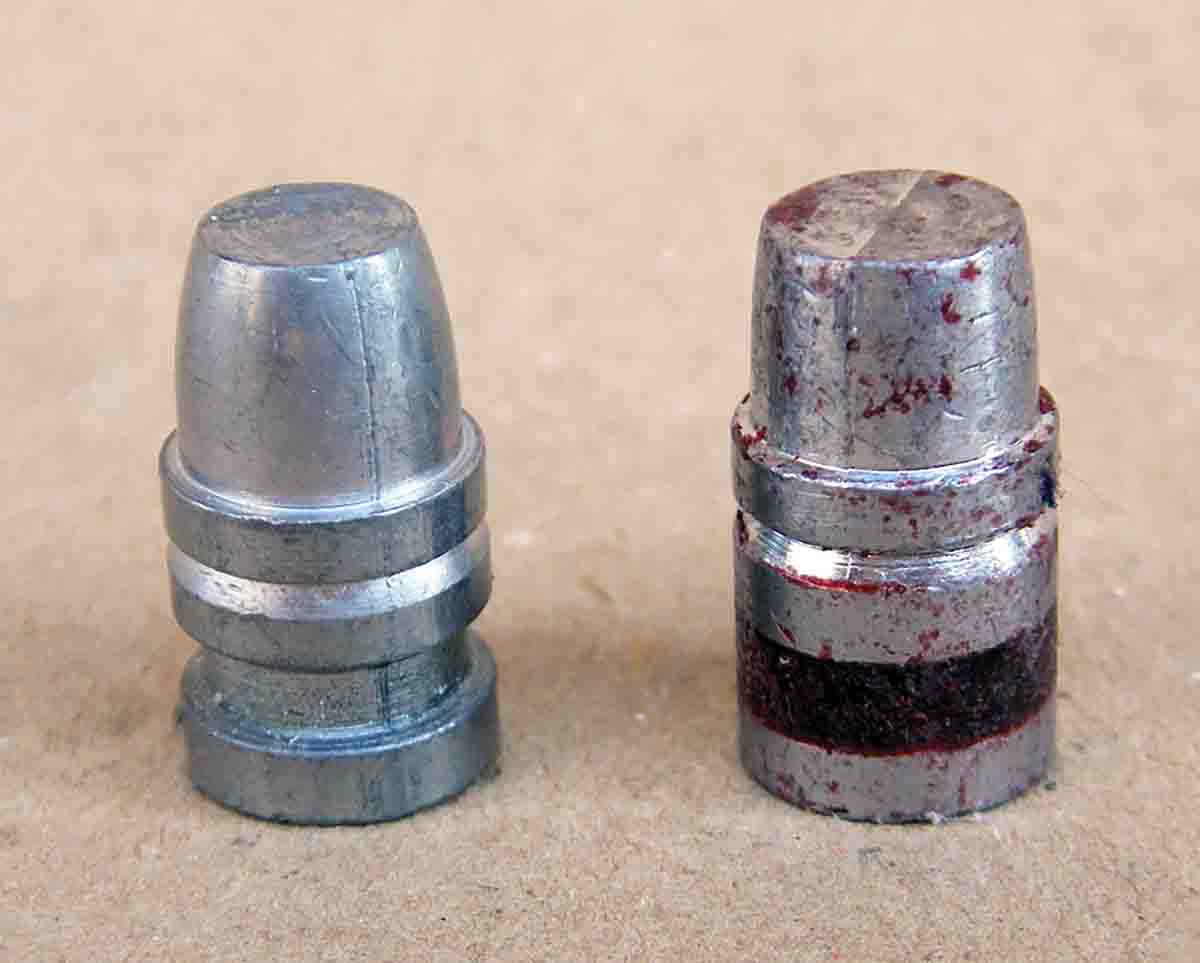 All Ruger Blackhawks, including the "flattop" (circa 1956-1963), Super Blackhawk (circa 1959-1972), New Model Super Blackhawk, Bisley, etc. (circa 1973 to present) are especially durable and can handle a steady diet of full-house loads. It is notable that the steels used in most early Blackhawks feature a lower Rockwell hardness than subsequent guns. However, I do not recommend using early Flattops with loads that exceed SAAMI pressure guidelines.
Much of the data contained in the table lists cartridges with a COAL that exceeds the industry standard of 1.610 inches. Included is a table with common sixguns and the maximum COAL they will accept. With bullets seated longer than standard cartridge lengths, powder capacity is increased, pressures are reduced and velocity can be increased above standard factory loads. Due to the shorter bullet jump, accuracy is often increased. However, it is important to note that if bullets are seated to a shorter COAL than listed, pressures will increase and powder charges will need to be reduced to keep pressures in check.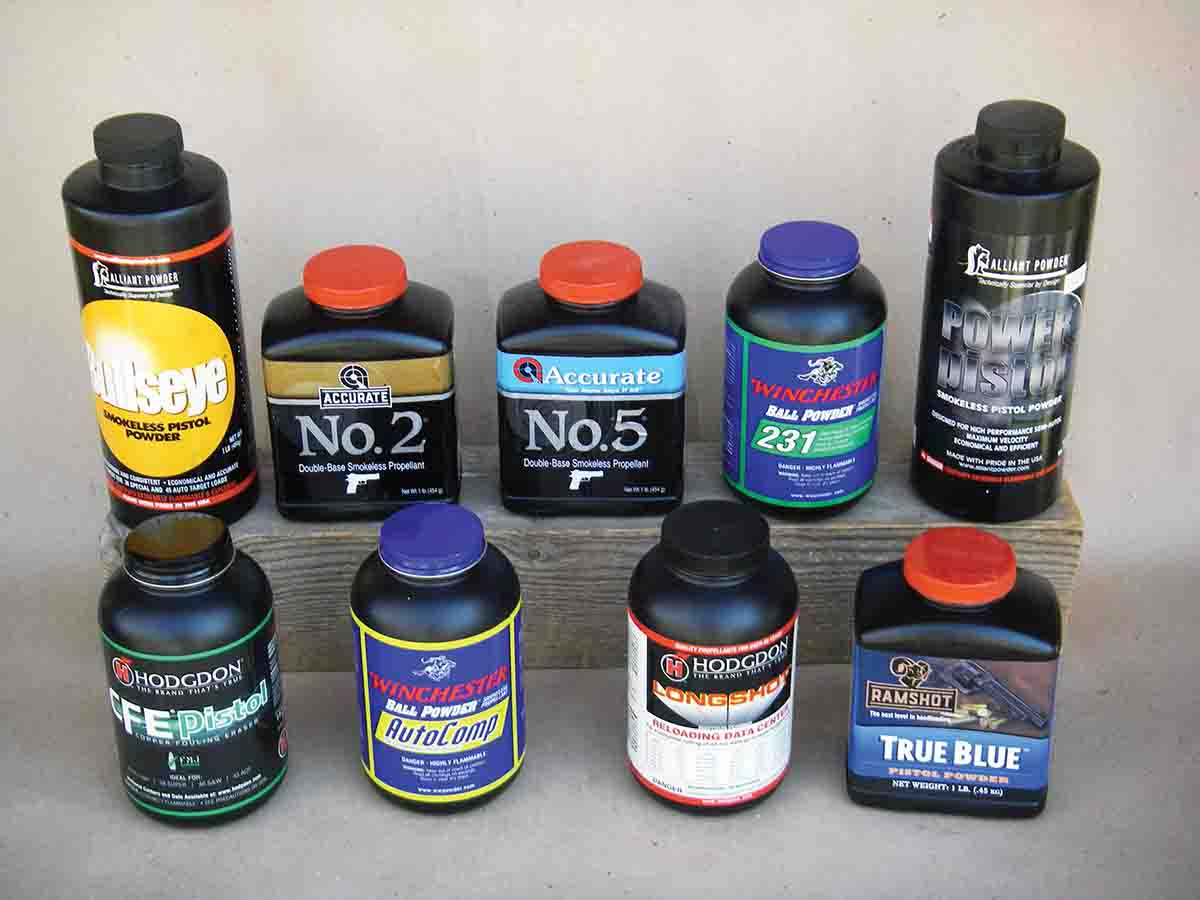 Before loading a quantity of ammunition with bullets seated out for a given gun, load a dummy cartridge to be certain that combination will chamber. For example, when loading the Hornady 300-grain XTP and seating/crimping bullets into the lower crimp cannelure, the COAL is 1.735 inches. Most S&W revolvers produced from 1955 through 1989 feature throats of around .431 to .433 inch, the same dimension found on almost all Ruger revolvers. However, virtually all S&W revolvers produced from 1989 to date feature throats that measure .4285 to .429 inch and simply will not chamber the .430-inch Hornady XTP bullet when seated out, but all pre-1989 S&W and Ruger revolvers will. Many heavyweight cast bullets, especially WFN pattern, will not chamber in late production S&W revolvers unless sized to .428 inch. A table is included showing variances in throat dimensions. Overall cartridge lengths are determined by what a particular sixgun will accept, minus .015 to .020 inch, to allow for some bullet creep when cartridges are subjected to repeated recoil and prevent them from tying up the cylinder.
Three revolvers were selected as test guns. The first is a Ruger New Model Super Blackhawk stainless Bisley with 5½-inch barrel that is tough as nails and accurate. Due to its fabulous grip frame, it handles full-house loads comfortably, even in extended shooting sessions. With the exception of notations, the accuracy testing was conducted with a S&W 629-4 Classic DX with a 6½-inch barrel, which qualifies as a super accurate sixgun. For data containing 340-grain bullets, a Ruger Redhawk with 5½-inch barrel was employed.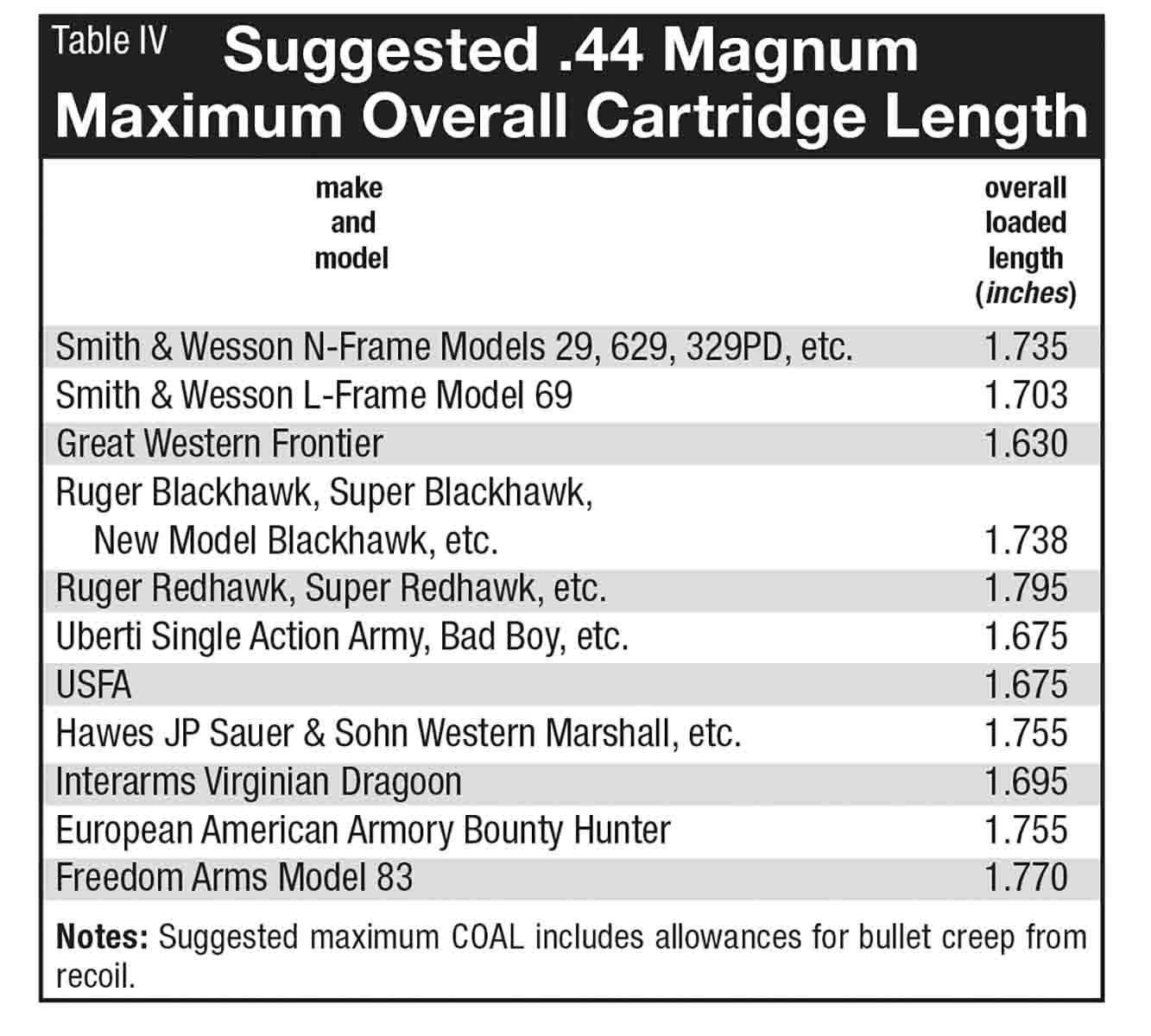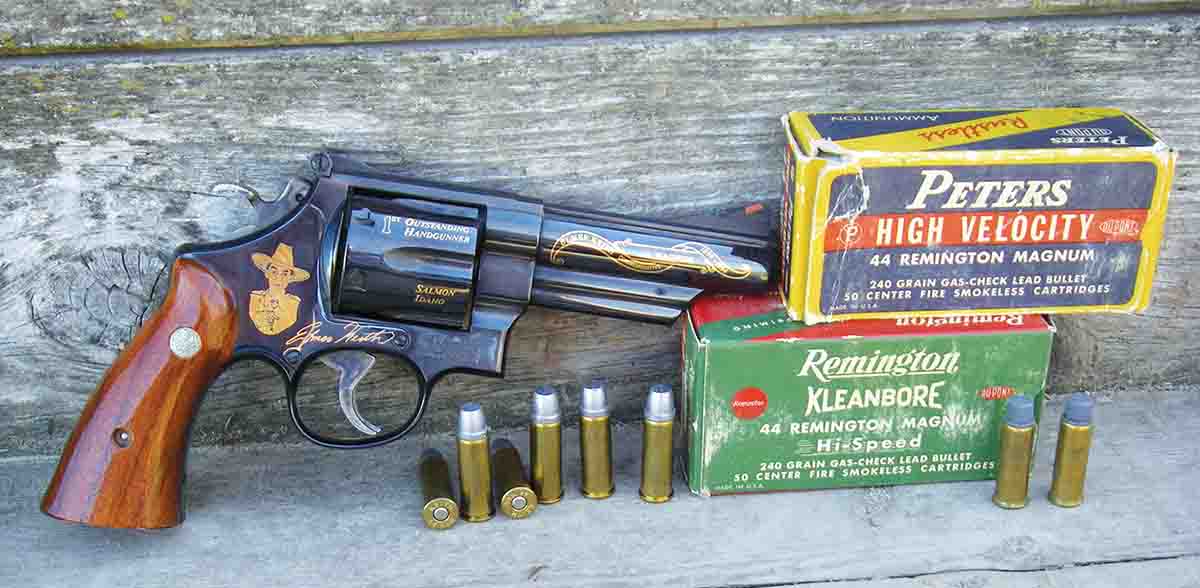 Part of the .44 Magnum's versatility stems from the fact that it will perform beautifully with light target loads that are comfortable, accurate and yet still effective for many applications. Examples include 225- to 250-grian cast bullets at 700 to 900 fps, with most being on par with or exceeding .45 ACP power. I am especially fond of loads that push 240- to 260-grain bullets to 900 to 1,200 fps (midrange). Powders such as Alliant Power Pistol, Hodgdon LONGSHOT, CFE Pistol, Accurate No. 7, Ramshot True Blue and others produce modest muzzle report and top accuracy, but are still potent loads and recoil can be managed by almost any adult shooter.
For full-house loads, top-notch powders include Alliant 2400, Accurate No. 9, No. 11FS, Hodgdon H-110, Lil'Gun, Ramshot Enforcer, Alliant Power Pro 300MP, etc. The CCI 300 standard primer was chosen to develop all data, which produces lower pressures than magnum primers. H-110, Lil'Gun and Accurate No. 11FS were the only powders used with the CCI 350 Magnum primer.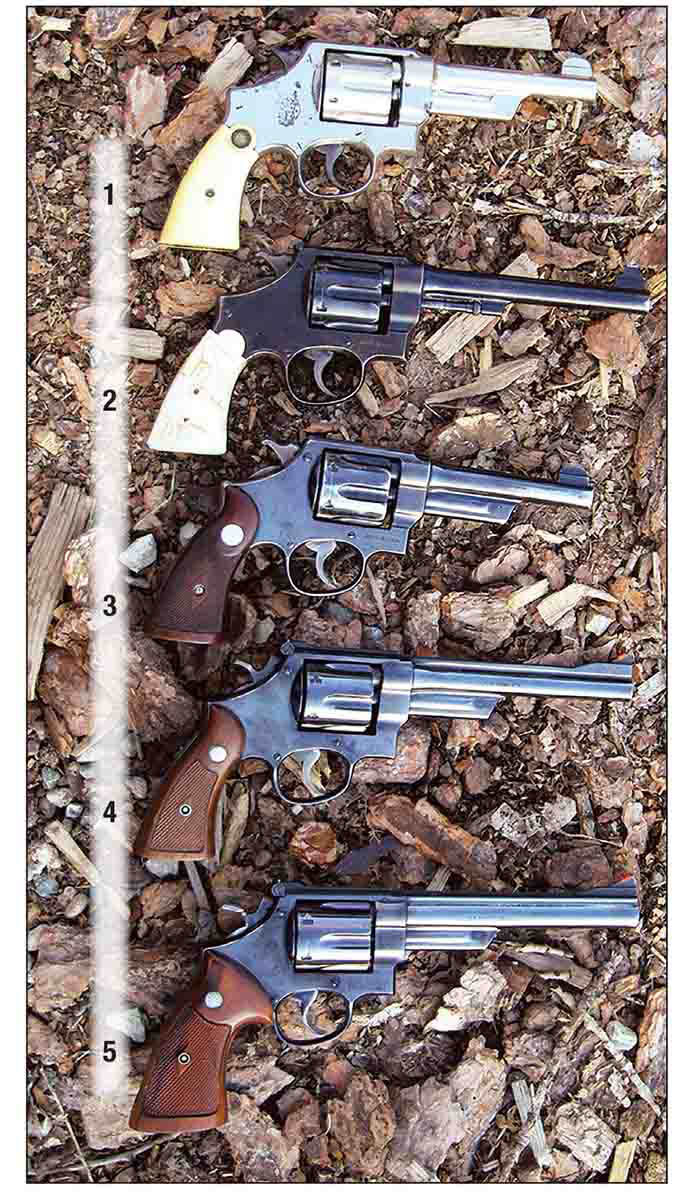 Starline cases were used exclusively and full-length sized using Redding's Dual Ring carbide die, which along with other advantages results in longer case life. Case necks should only be expanded enough to readily accept bullets without shaving lead when the bullet is seated. The expander ball should measure at least .004 inch smaller than bullet diameter to help achieve proper bullet pull. Although a taper crimp can be used with light loads, a heavy roll crimp is suggested for all other loads to help with powder ignition and prevent bullet creep. For top accuracy, bullets should be seated to their listed cartridge overall length (COAL), then the crimp applied as a separate step. Use cases that are of one lot number and trimmed to a uniform length.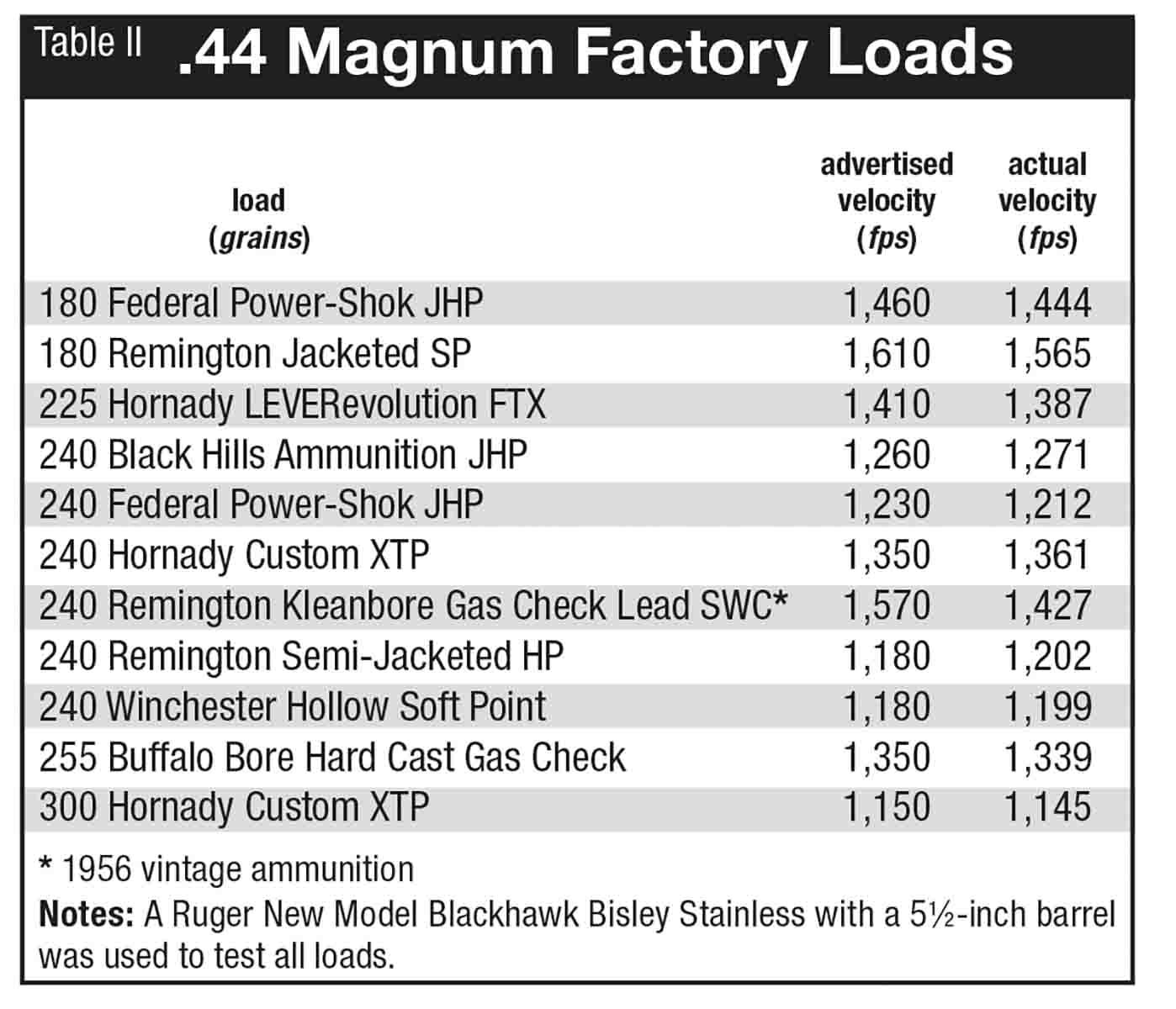 Jacketed bullets generally measure .429 inch (Nosler, Speer, Barnes, Swift), .4295 inch (Sierra) and .430 inch (Hornady and Cutting Edge). Cast bullet diameter is generally .430 to .431 inch. However, those sizes are easily changed as needed.
Plain-base cast bullets can be cast relatively soft (9 or 10 BHN) when pushed to velocities of 700 to 900 fps, which offer accuracy and are hard enough to prevent leading. However, when velocities reach 1,200 to 1,400 fps, a No. 2 alloy (14 or 16 BHN) will generally give the best accuracy while controlling barrel leading with alox lube. If a particular gun is prone to leading, switching to a gas check design will usually correct that issue.
The SWC design is widely popular in the .44 Magnum. Commercial bevel base versions should be held to 700 to 900 fps. There are also many plain-base SWCs that are modified Keith designs (advertised as genuine Keith) that include a larger meplat, a shorter nose and other modifications. However, I have never achieved good accuracy with them. The real Keith bullet remains widely popular and is Lyman mould 429421, which features three full-caliber driving bands, a square grease groove and weighs 250 grains (solid). Its meplat measures .285 to .290 inch, and the nose is around .420 inch long while the total bullet length is .774 inch. Properly cast, sized, etc., it has produced MOA accuracy for a number of sixgunners and has accounted for a significant number of game animals for me.
In the past couple of decades, heavyweight 280- to 340-grain cast bullets have become popular due to their outstanding penetration and shock qualities, but bear in mind that many older guns will not have a tall enough front sight to allow proper sight in. Some of these designs feature excessively wide meplats that can become unstable at lower velocities or longer ranges.
If the .44 Magnum has any shortcomings, I don't know what they are. It is an outstanding choice for many field applications. In spite of a broad selection of factory loads, handloads can further increase its accuracy and versatility.