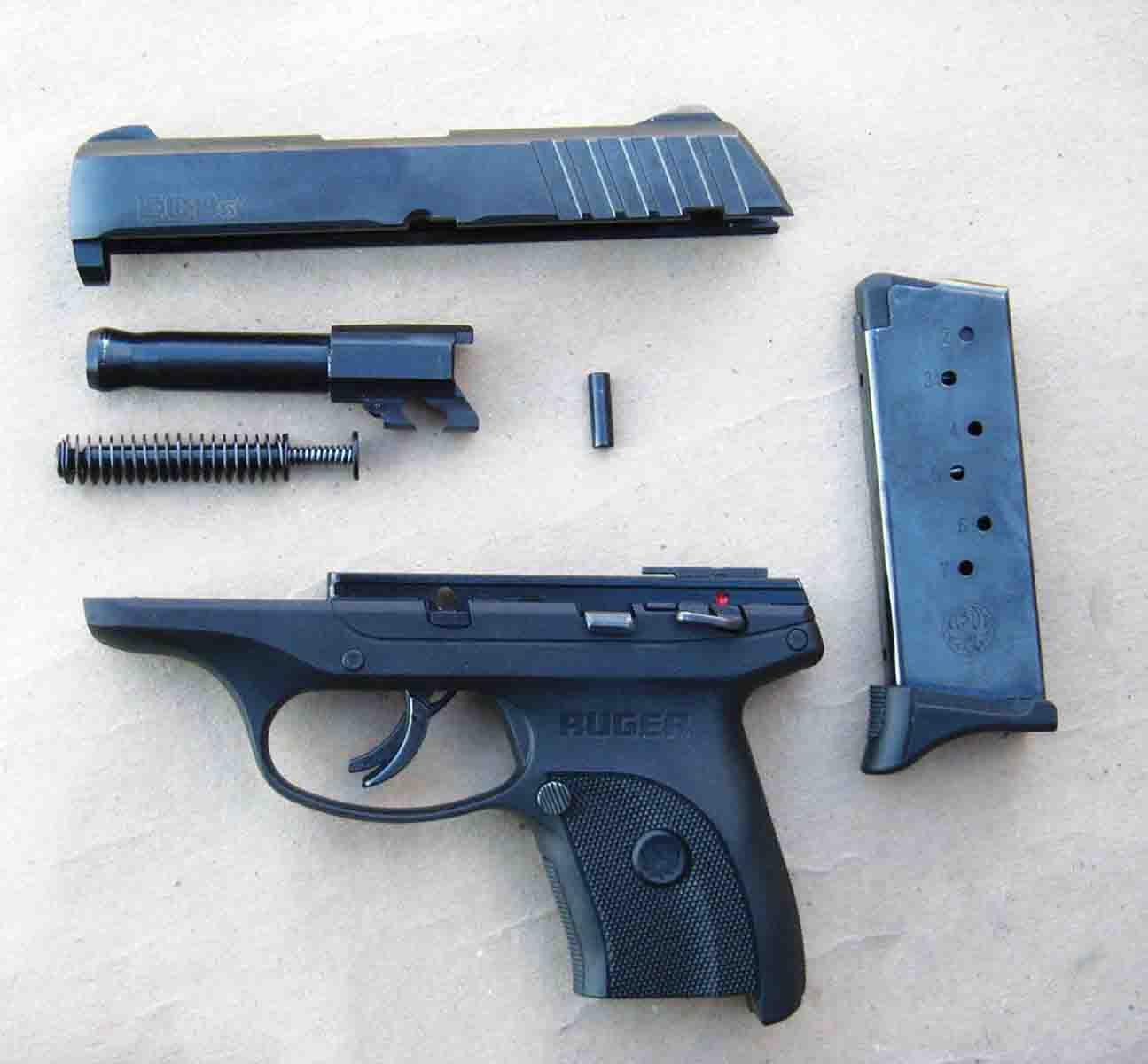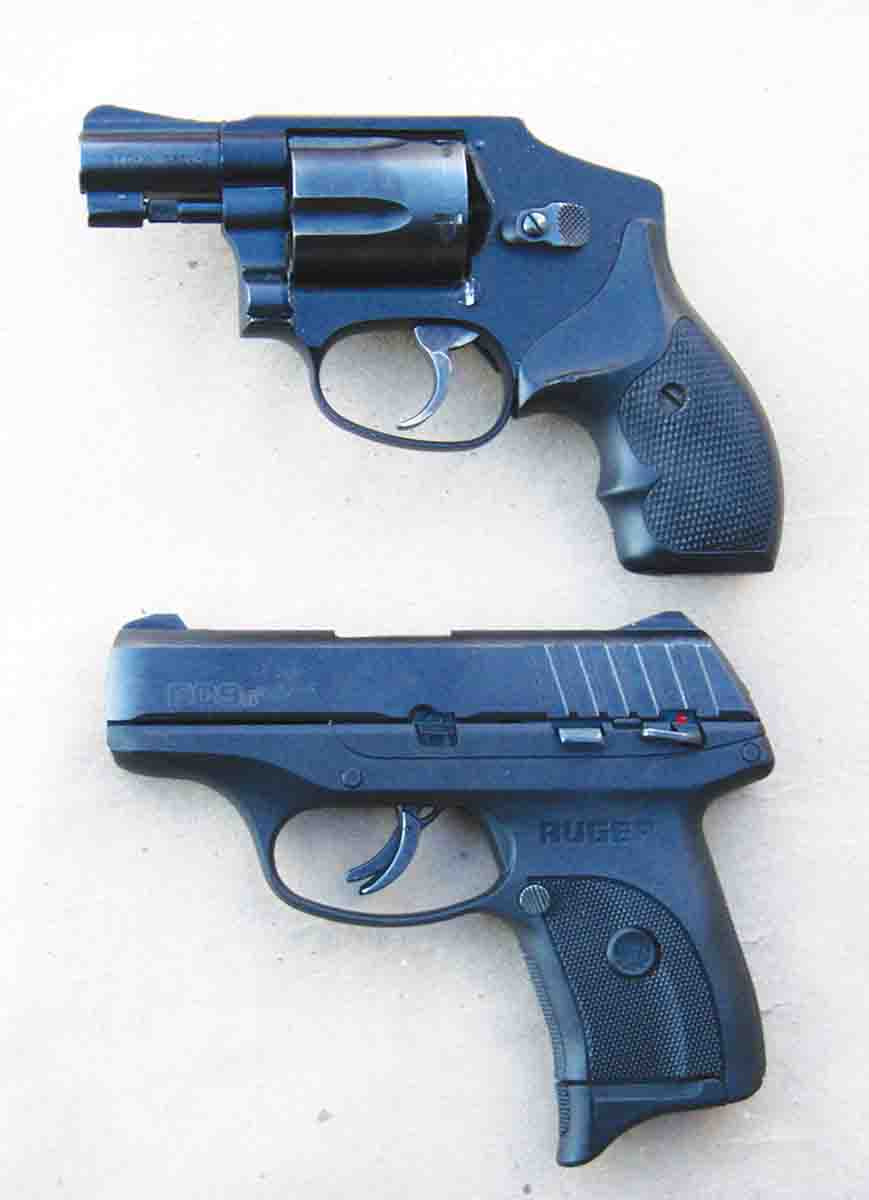 When Ruger introduced the EC9s with a stunningly low manufacturer's suggested retail price, many people expected a compromised gun. On the contrary, it has proven reliable with a variety of loads containing bullets of different weights and profiles. It not only shoots where it is pointed, but its accuracy is on par with other striker-fired pistols that cost much more. At just 17.2 ounces, along with an especially trim profile and chambered for the 9mm Luger, it is already being accepted as a practical and reliable carry pistol.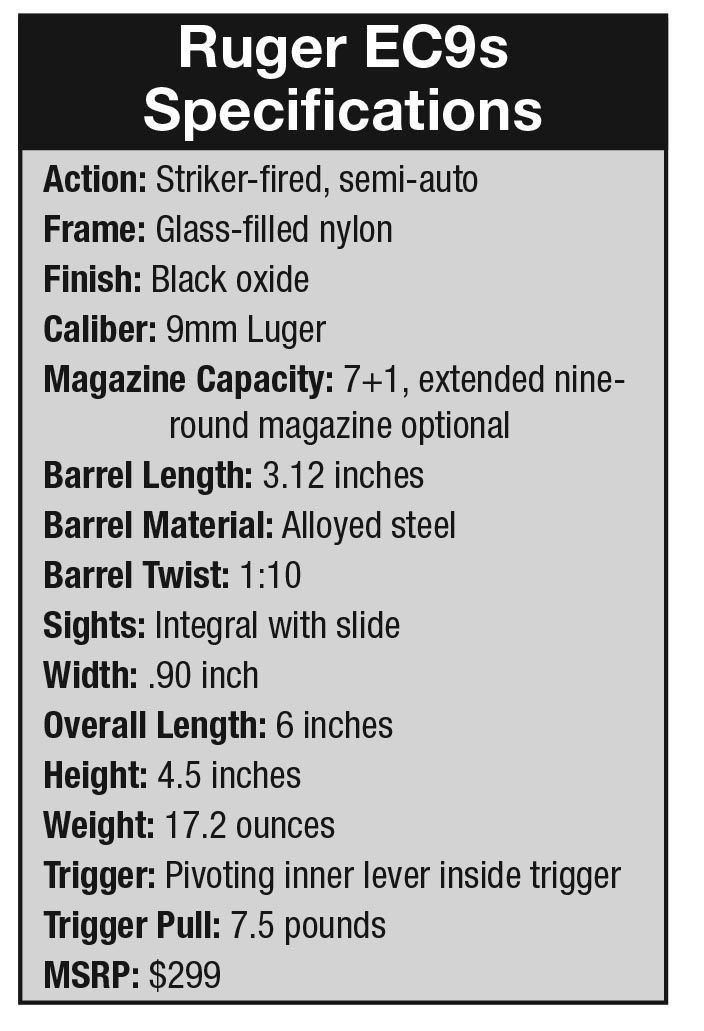 The EC9s does not exhibit manufacturing shortcuts or display shoddy machining; rather it is well- machined and speaks of quality. Manufacturing technology and processes have changed significantly, which allows companies such as Ruger to produce a better product at a reduced cost when compared to production methods employed just a few years ago. During my last visit to the Ruger plant, the company was in the process of manufacturing changes to help keep production cost in check for all of its firearms. The EC9s is the product of advanced CNC tooling technology that performs many operations to a single component without the need of being "moved" to the next tooling operation. Assembly times have also been cut, all of which serves to produce a quality product at a very competitive price.
As indicated, the EC9s is a semi-auto striker-fired pistol that offers an especially compact profile, making it appealing for concealed carry. For example, in addition to weighing a mere 17.2 ounces, its overall length is just 6 inches while height is 4.5
inches and the slide measures around .90 inch wide. The barrel length is 3.12 inches. Magazine capacity is 7+1; however, Ruger offers an extended nine-round magazine sold separately. The seven-round version features a finger extension to allow a better grip for larger hands such as mine. The magazine latch is small and unobtrusive but readily releases magazines to drop freely as desired.
The frame is glass-filled nylon while the grip frame area is heavily textured to improve the shooter's hold and prevent slippage while shooting. The grip frame measures .950 inch at its widest point. Its narrow profile and good ergonomics help with quick target acquisition.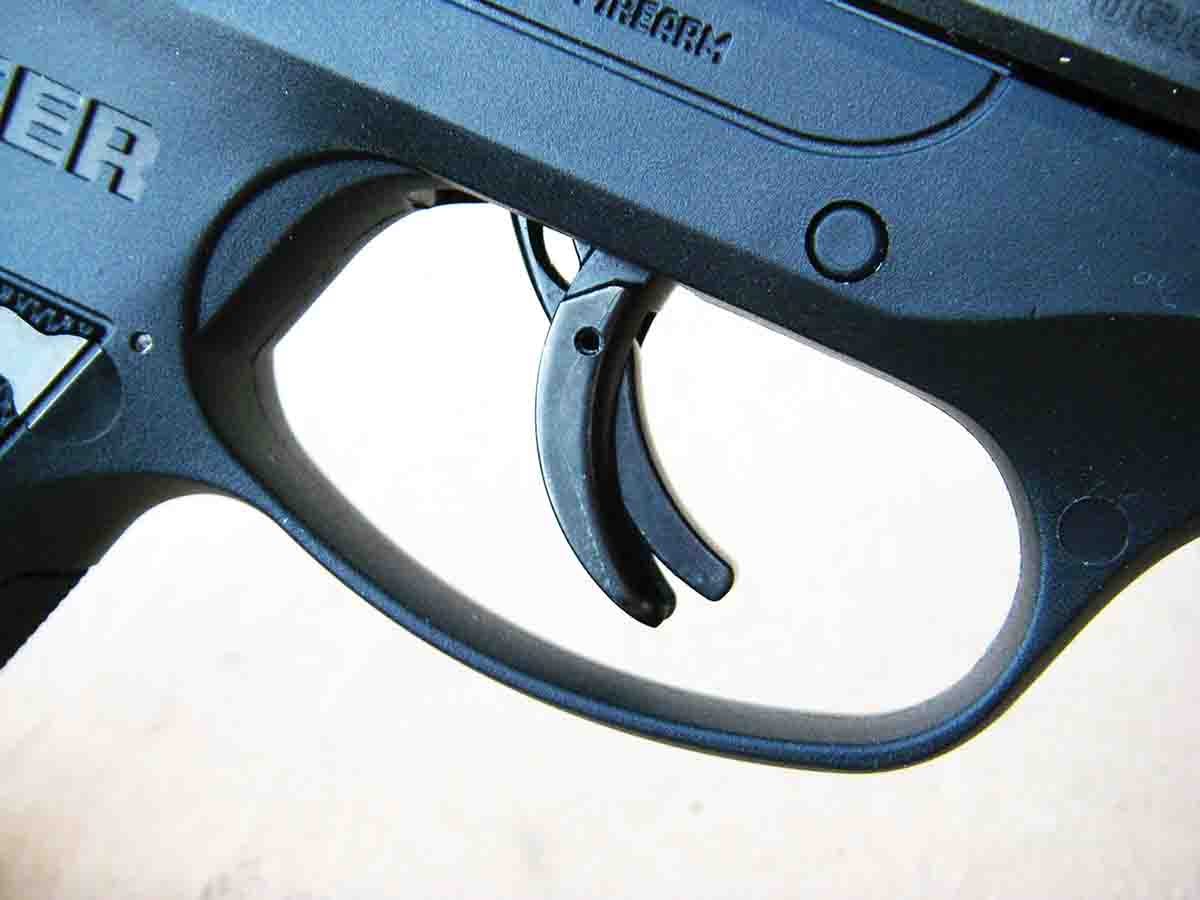 The slide is steel, and like the frame, is matte-black and finished with black oxide. (There are many frame color options offered as standard.) The slide features wide serrations that assist in obtaining a firm grip when cycling the action, but also serve to reduce machining operations and cost. The slide is nicely "melted" (or rounded) at the muzzle and most "corners" are rounded to help prevent snagging or gouging when being carried.
The non-adjustable sights are integral to the slide, are snag free and offer a respectable sight picture with plenty of "light" on each side of the front sight. In shooting the EC9s on my 200-yard pistol range just for fun, the sight picture was good enough to get a real feel for the accuracy potential of this compact pistol.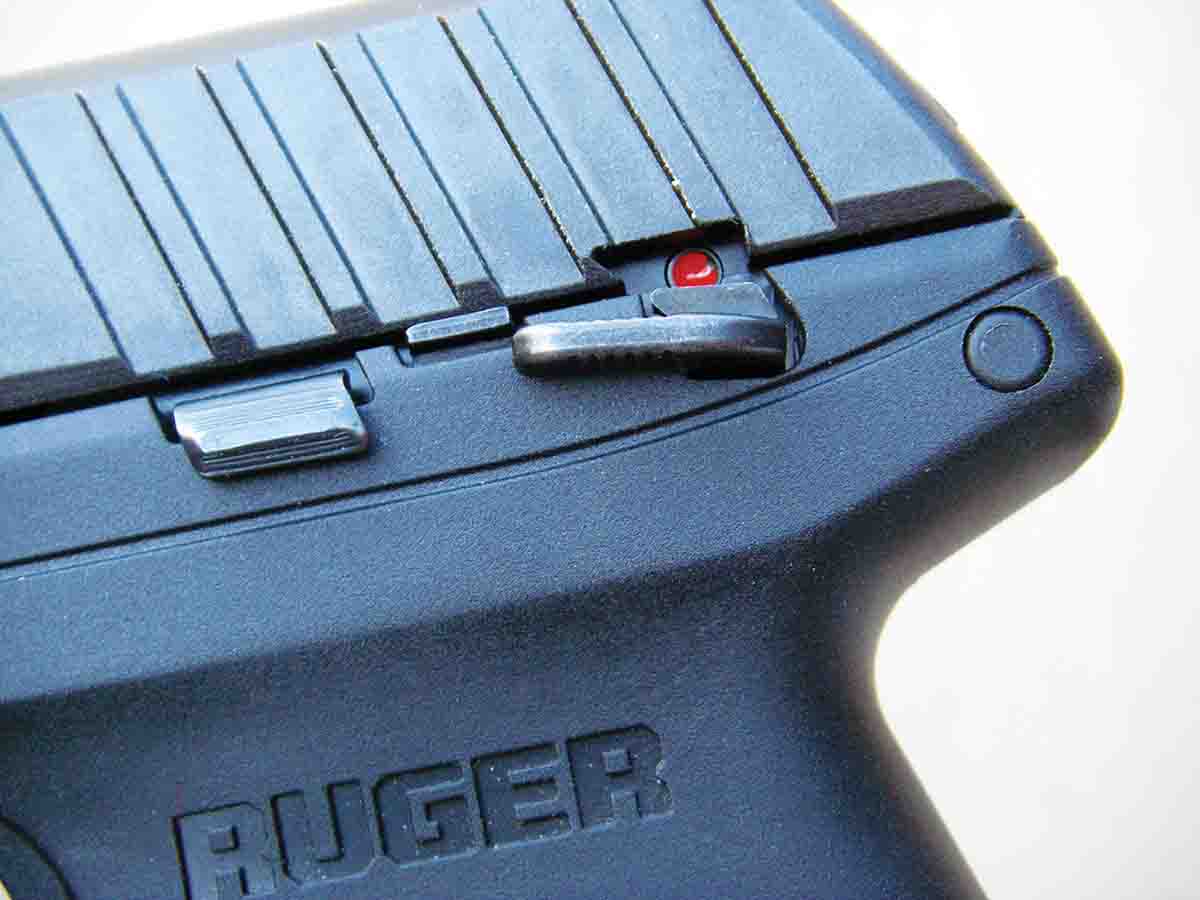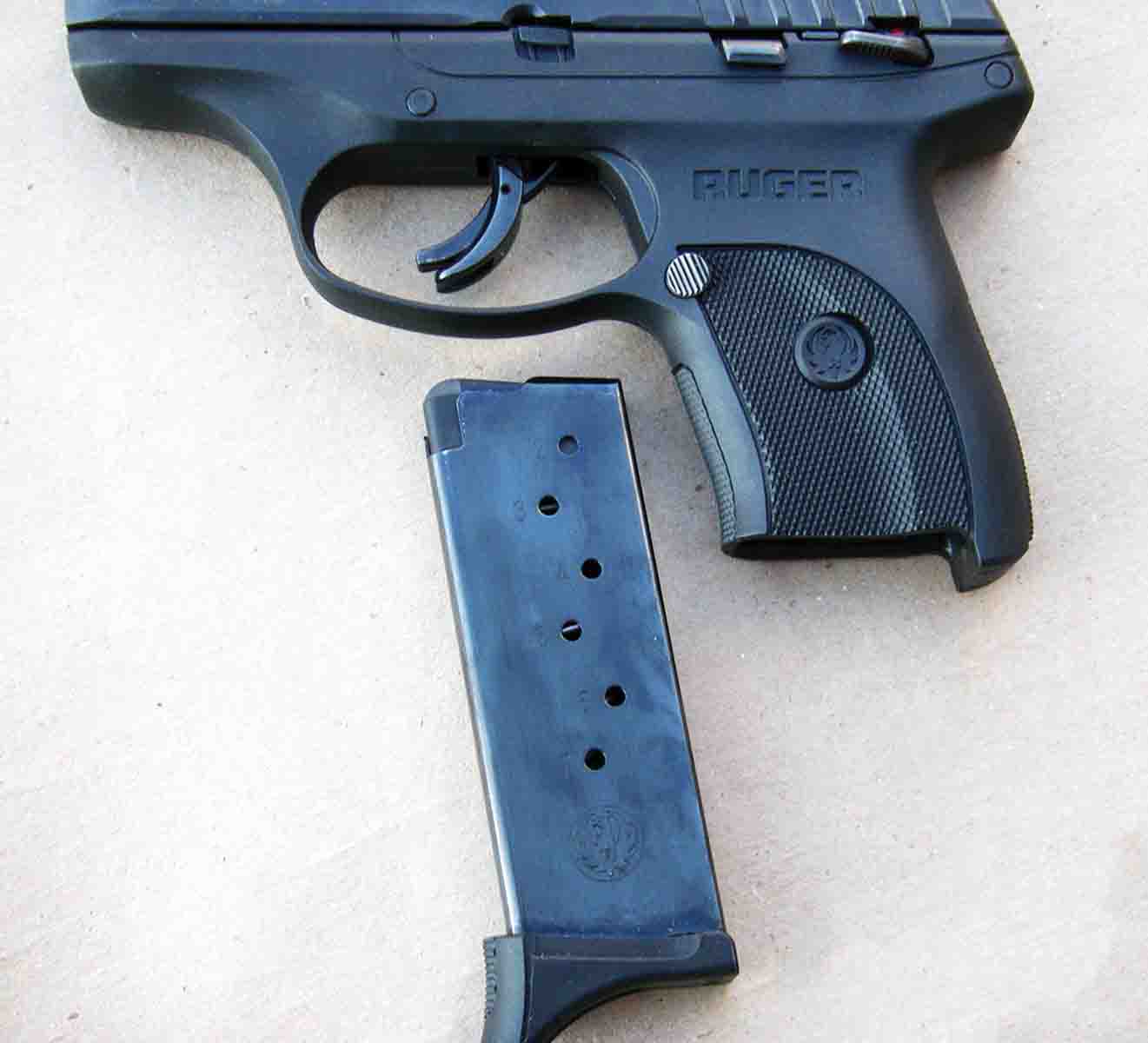 The trigger is steel and features the popular inner lever contained in the trigger that is so common with striker-fired pistols. The pull is neither bad nor outstanding, but it breaks at just over 7½-pounds. It is fluid and consistent throughout the pull, making it respectably easy to make hits and is adequate for a compact, defensive pistol. However, like most striker-fired pistols, the reset is comparatively long (at least when compared to most single-action pistols). One small criticism is that the reset is difficult to feel, although it can be heard.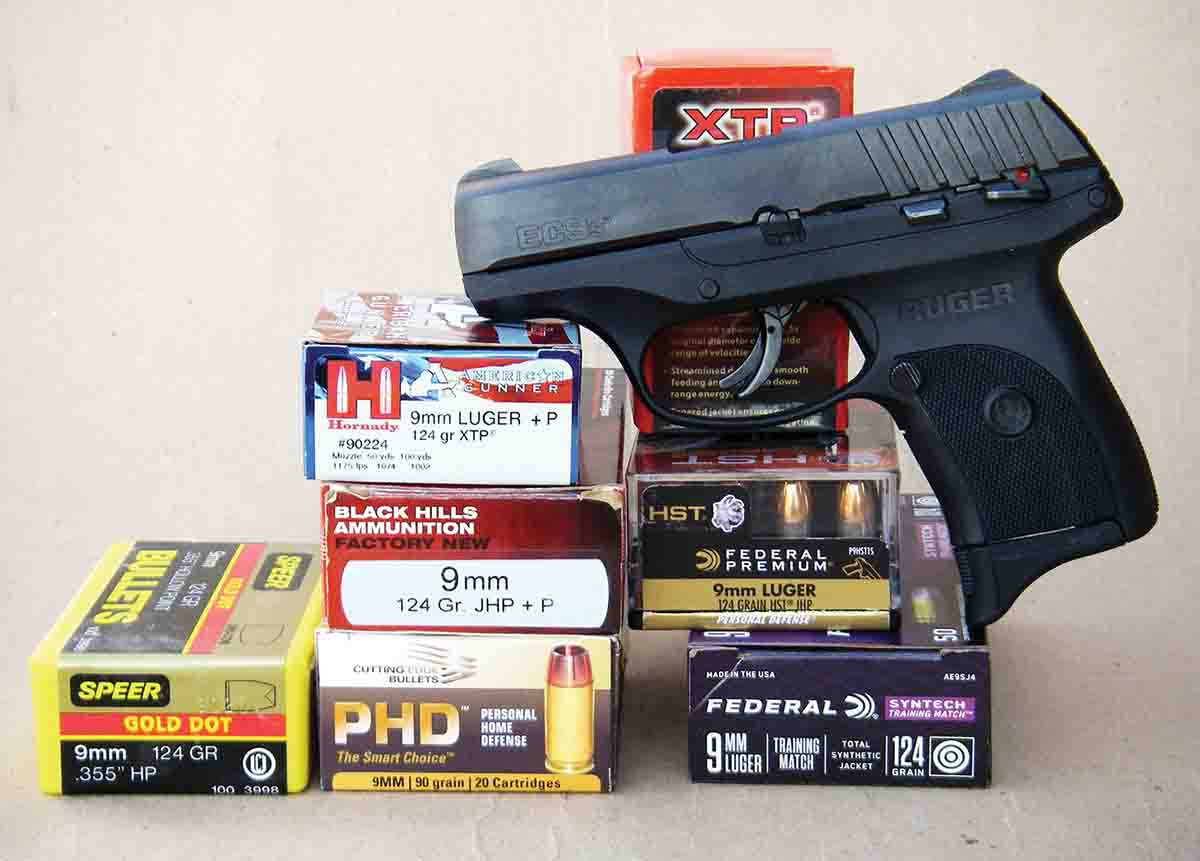 In addition to the inner lever inside the trigger that serves as a safety, an additional manual safety is fitted to the left side of the frame (for right-hand operation). It is rather stiff when being pushed upward into the "on" position, but offers ideal resistance when pushed downward into the "off" position. A convenience feature includes a loaded chamber view port (aka loaded round indicator).
One complaint is that the EC9s features a magazine safety, whereby the gun cannot be fired with the magazine removed. In spite of many preferring this feature for safety reasons, I consider it a liability when fitted to a defensive handgun.
The slide hold open (slide lock) will release the slide if it is pushed hard; however, most shooters will find it easier to insert a fully loaded magazine and then pull the slide back and release it to chamber a round.
With a mixed bag of factory loads from Black Hills Ammunition, Hornady, Federal and Cutting Edge, the EC9s was checked for accuracy, reliability and shootability. While it will never be a target pistol, it gave respectable accuracy. Hitting 4-, 6- and 8-inch steel plates at normal defensive distances of 7, 15 and 25 yards was relatively easy. At 10 yards, most factory loads hit just slightly – on average around one inch – to the left of center. No hold compensation was necessary to make proper hits. (It should be noted that using +P ammunition is okay in the EC9s, but Ruger warns that "a steady diet of +P ammunition will shorten the endurance life of this pistol.") Perhaps practice sessions should be conducted with standard pressure loads and +P loads reserved for defensive carry (but only after a particular load is confirmed 100 percent reliable).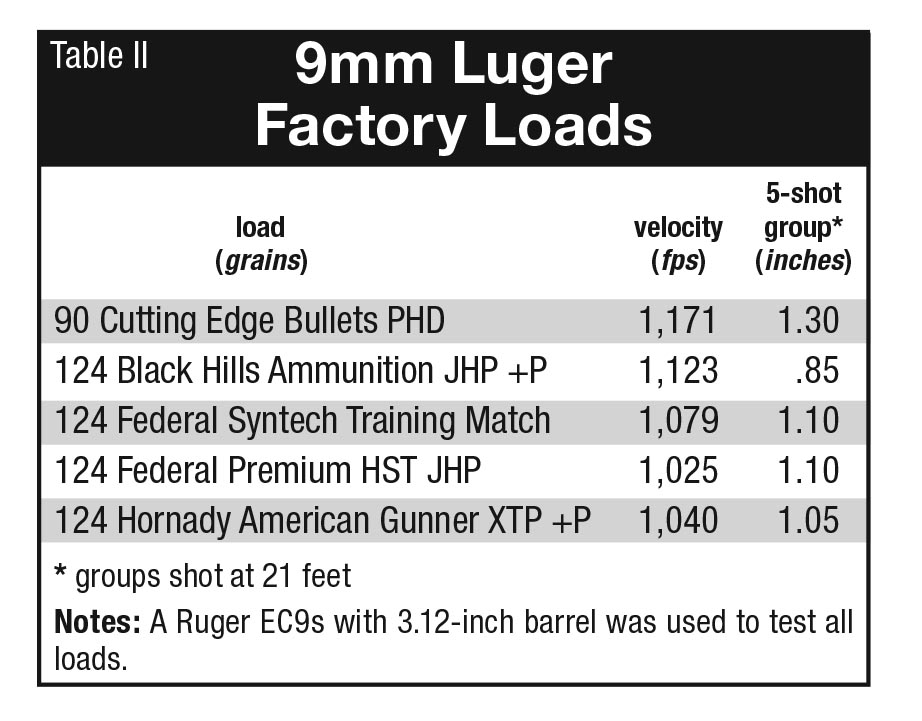 As can be seen in the accompanying table, at 21-feet most JHP profile bullets would stay around one-inch for five shots, while roundnose bullets tended to produce slightly larger groups. In rapid-fire mode, the EC9s was controllable and worked flawlessly.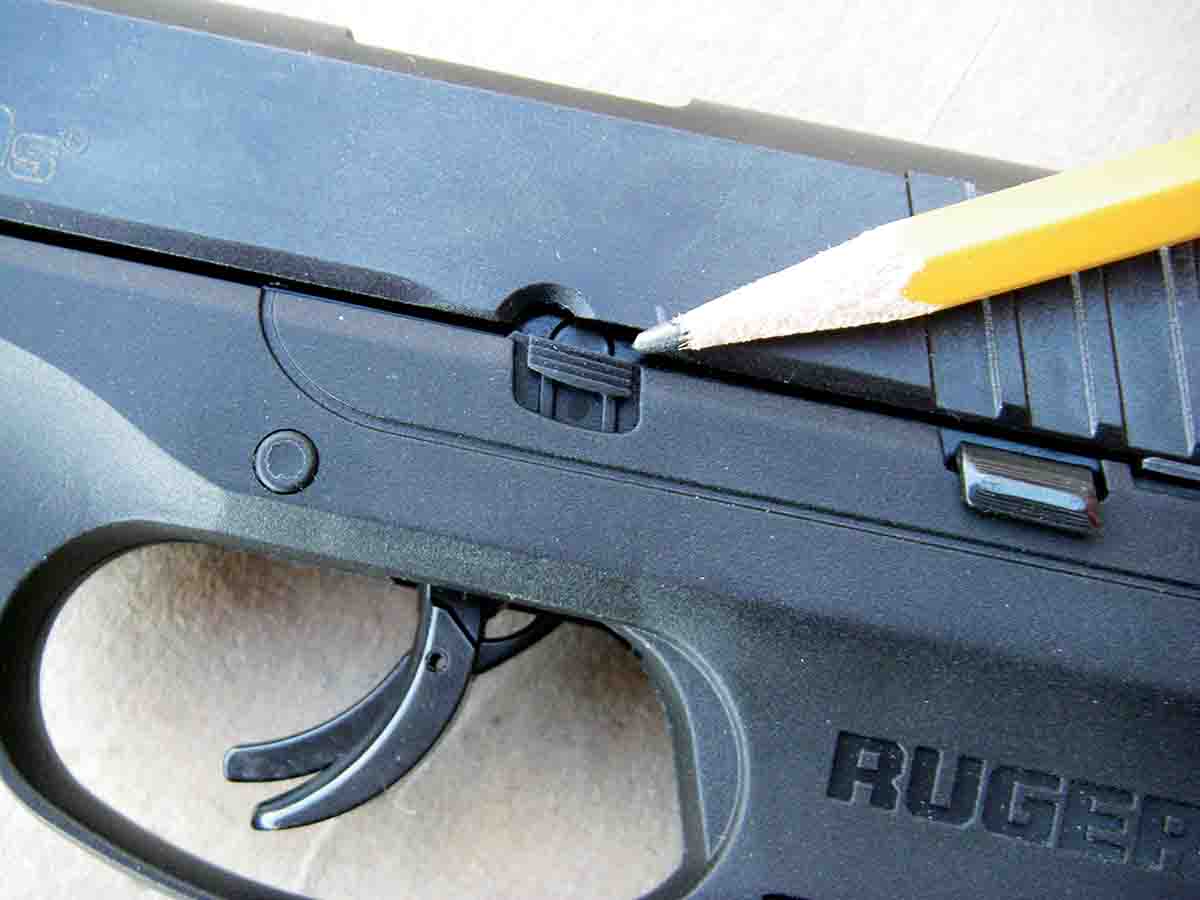 Two handloads were also tried that included the Hornady 115-grain XTP bullet pushed to 1,113 fps using 5.2 grains of Winchester AUTOCOMP powder,which grouped under an inch at 21 feet. Switching to the Speer 124-grain Gold Dot HP bullet pushed to 1,081 fps using 6.3 grains of Ramshot True Blue powder, accuracy was nearly identical.
Field stripping the EC9s for general cleaning is quick and easy, but it does require a punch or similar tool to push out the takedown pin.
During all the shooting with standard pressure and +P factory loads, as well as the handloads, there were no failures to function; rather, the EC9s handled every load that it was fed. Considering its modest street price of around $230, it is an amazing pistol for concealed carry or as a backup.
John Taffin's
Book of the .45 Caliber
Early in 1983, I became acquainted with John Taffin. We discussed in-depth big-bore sixguns, cartridges and bullets, shared handload data and quickly developed a close friendship. We soon hunted bears together, spent days in the mountains experimenting with sixguns at long range and even traveled together to Cody, Wyoming, to meet with a fledging, but pioneering, gunsmith named John Linebaugh. We examined and shot his custom-built Seville .45 Colt sixguns and discussed his idea of possibly creating a .50-caliber sixgun cartridge that eventually became the .500 Linebaugh. At about this same time, Taffin began writing gun-related articles on a regular basis. In the decades since, he has written thousands of articles, authored six books and has played a huge role in preserving traditional sixgunning, while also writing about modern guns, loads and shooting.
From 1992 through 1999, Taffin served as Chairman of the Outstanding American Handgunner Awards Foundation (OAHAF), an organization conceived by the late Lee Jurras of Super Vel ammunition. The list of recipients of this prestigious award began with Elmer Keith (1973) and included many truly outstanding men that have been highly influential in the firearms industry. However, the list of notable American handgunners eventually grew rather short, and the organization was dissolved in 1999. It is my humble opinion that John Taffin has done more to promote handgunning than many of those that actually received the prestigious award.
John Taffin's Book of the .45 Caliber has recently been published by Wolfe Publishing Company. It is hardbound and contains a whopping 60 chapters, 372 pages and is filled with color photographs. He discusses important handgun cartridges including revolver and auto-loading pistol rounds, as well as the fine old .45-70. He offers insight into many firearms from a historical perspective, but at the same time offers a product review discussing quality, accuracy, etc. While factory load performance is included, handloading data is an integral part of each subject. While few individuals can match John's extensive experience with firearms, even fewer can share that knowledge and experience in a clear, concise text.
John Taffin's Book of the .45 Caliber should be a welcome addition to any library and is available for $49.99 plus shipping from Wolfe Publishing Company; visit wolfeoutdoorsports.com or call 800-899-7810.