The RCBS Rock Chucker IV is a great single-stage reloading press. The only criticism, and it's a minor one, is regarding its spent primer catcher. It often fails to capture primers, and removing it from the press to empty it requires some finesse to prevent spilling the collected, spent primers.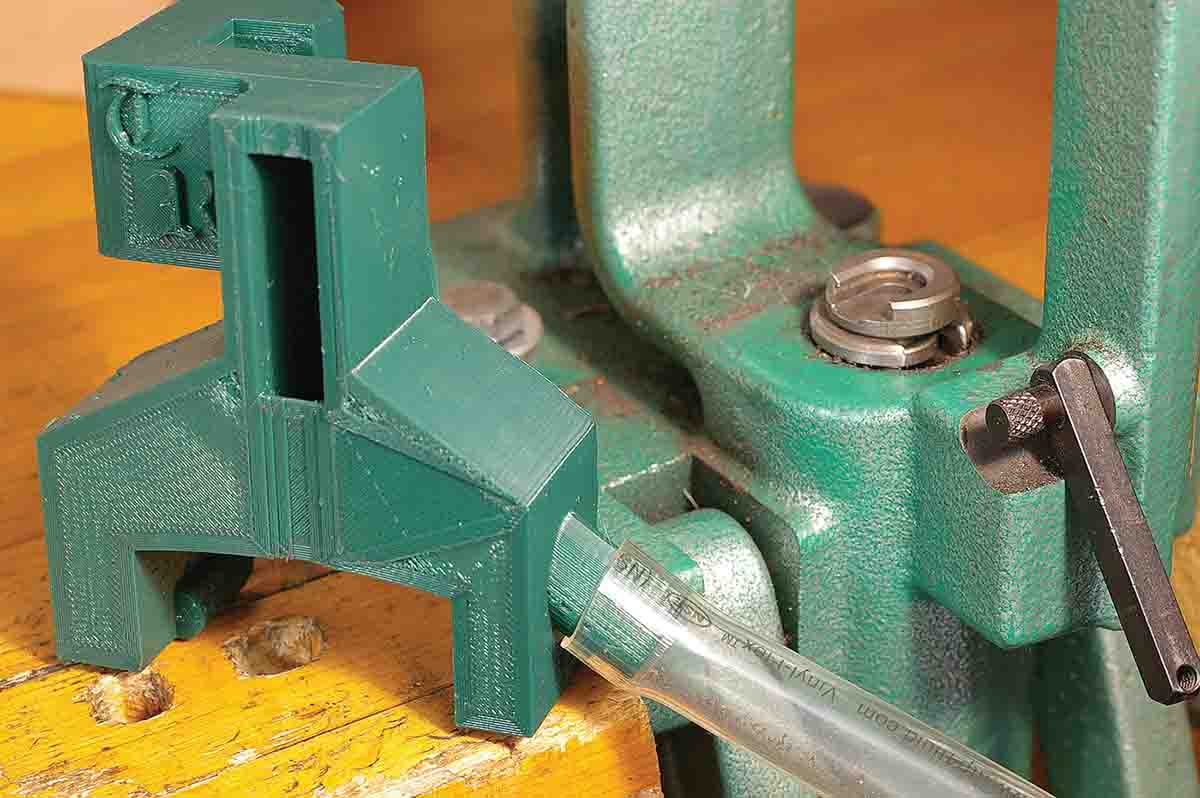 Thomas Runge has designed a better primer trap for the Rock Chucker IV press. Runge calls it simply a primer catcher, and it clamps on the frame base and rear column of the press. Over several weeks the catcher never missed collecting several hundred primers ejected from my RCBS press. Spent primers roll out the right side of the catcher into a 16-inch clear plastic hose. The hose holds hundreds of primers, and removing the plug on the end pours them into a trash can. Once in a while, spent primers stacked up inside the catcher. Wiggling the catcher loosened the jammed primers, and they rolled on down the tube.
Runge makes the primer catcher from thermos-plastic on a 3D printer. A catcher made in light or dark green best matches the RCBS press, but Runge will make one in about any color you want for an additional $5. He will even print your name on top of a catcher for $5. Runge is working on a primer catcher for older RCBS presses that eject spent primers out the front.
The primer catcher sells for $15.94 and comes with a lifetime warranty. Contact Runge at Primercatcher Tom, 6451 Ashley Oaks Ct., West Chester OH 45069; or online: www.primercatcher.com.