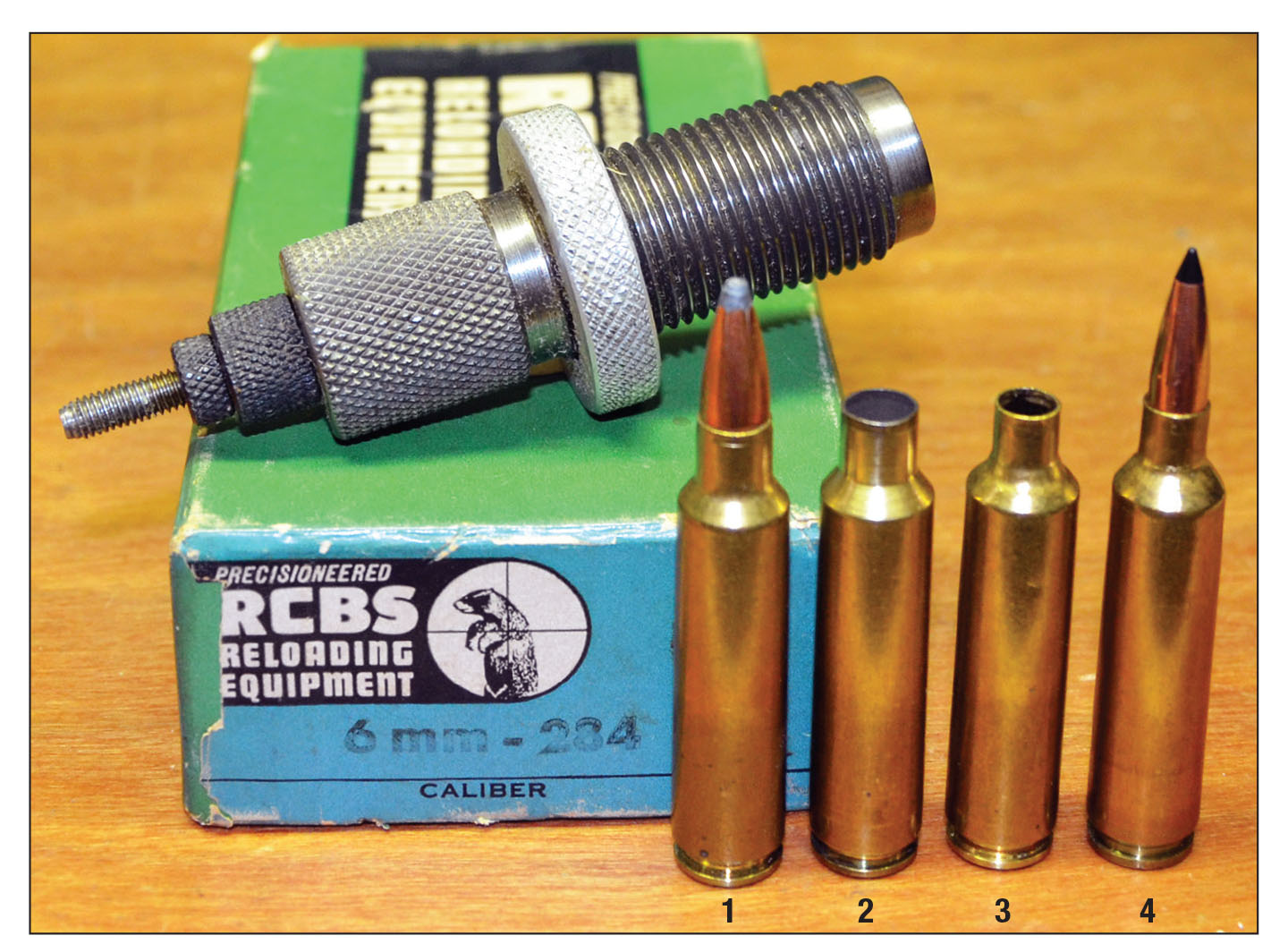 In 1952, Remington introduced its slide-action Model 760 Gamemaster in .30-06 and three years later, followed with the gas-operated Model 740 Woodsmaster in the same caliber. Other popular chamberings were soon added. The great successes of those rifles prompted Winchester to introduce the lever-action Model 88 in 1955 and the gas-urged Model 100 in 1960. Since their actions could not handle long cartridges, Winchester developed the .284 Winchester specifically for them.

Maximum overall cartridge length was the same as for the .308 Winchester and other short-action cartridges. With a rebated rim of the same diameter as the .30-06 and a body diameter only slightly smaller than the .300 Winchester Magnum, powder capacity of the new case was about the same as for the .270 Winchester and .280 Remington. Advertised velocities of factory loadings of the three cartridges were also the same.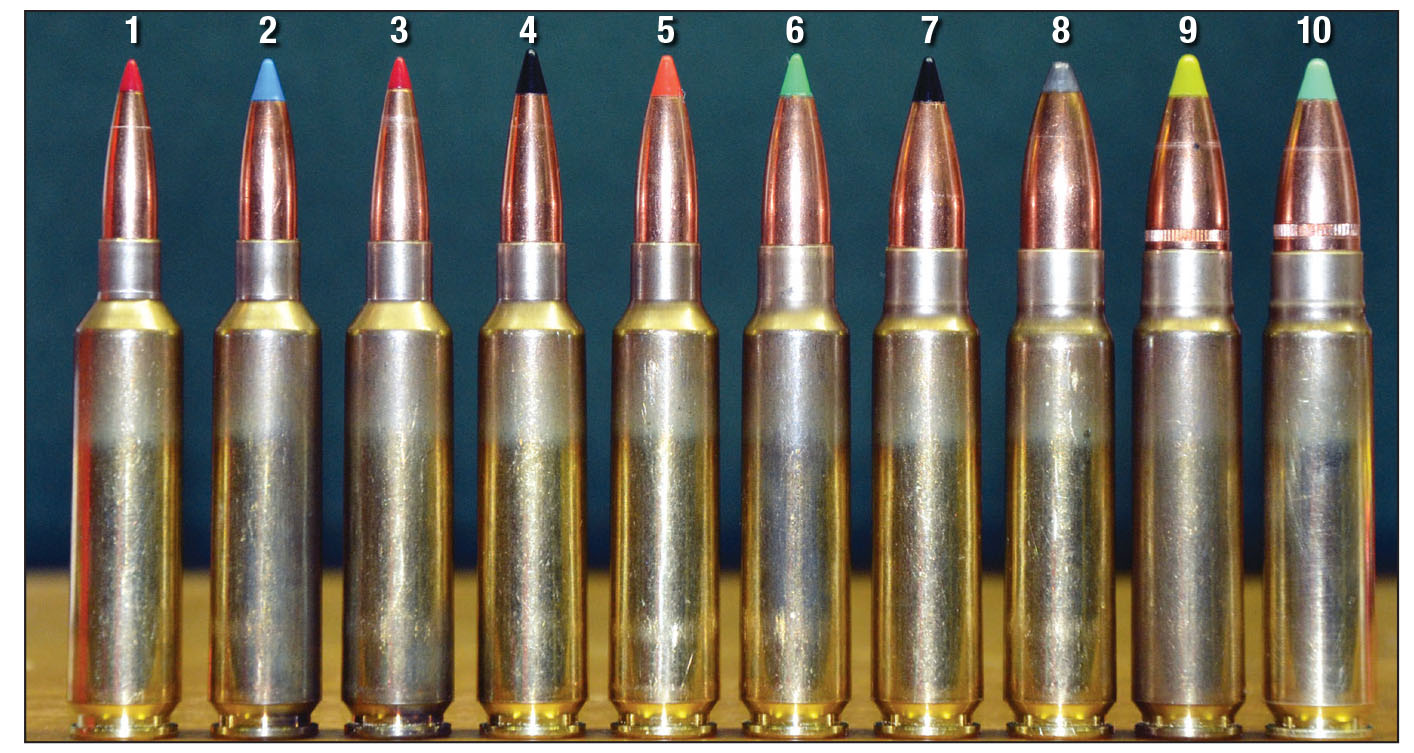 Before the ink in Winchester's 1963 catalog had time to dry, wildcatters across the land necked the .284 case up and down for bullets of various diameters. At the time, the new .243 Winchester and .244 Remington were receiving a lot of publicity so it came as no surprise to see the 6mm-284 emerge as more popular than its littermates. Within a few years, data for it began to appear in various reloading manuals. The earliest in my library to include the 6mm-284 are the Speer Manual for Reloading Ammunition Number 8 (1970), Hornady Handbook of Cartridge Reloading Rifle-Pistol Vol. II (1973) and Hodgdon's Data Manual Number 22 (1974). Data in all three manuals were from 26-inch barrels. Maximum velocities listed for 75-grain varmint bullets were 3,613 feet per second (Speer), 3,600 fps (Hornady) and 3,691 fps for Hodgdon. Maximum speeds for 100-grain deer bullets were 3,200 fps (Hornady) and 3,207 fps (Hodgdon). Speer did not make a 100-grain bullet, but respective maximums for bullets weighing 90 and 105 grains were 3,507 and 3,233 fps.
The most up-to-date 6mm-284 loads with both old and new powders appeared in the Hodgdon 2017 Annual Manual and they too were developed in a 26-inch barrel. Maximum chamber pressure shown was 52,500 CUP compared to 58,800 CUP for the .243 Winchester. Respective maximum velocities of the 6mm-284 loaded with bullets weighing 75 and 100 grains were 3,644 fps and 3,249 fps. I find it quite interesting that maximum speeds were about the same as published a half-century ago in the Hodgdon, Speer and Hornady manuals. In the 2017 tests, H-4350 was the velocity winner with the Hornady 75-grain V-MAX while IMR-4350, IMR-4831, Hybrid 100V and Retumbo were the only powders tested that exceeded 3,200 fps with the Nosler 100-grain Partition. Retumbo was the clear velocity winner with bullets weighing 105, 107 and 115 grains.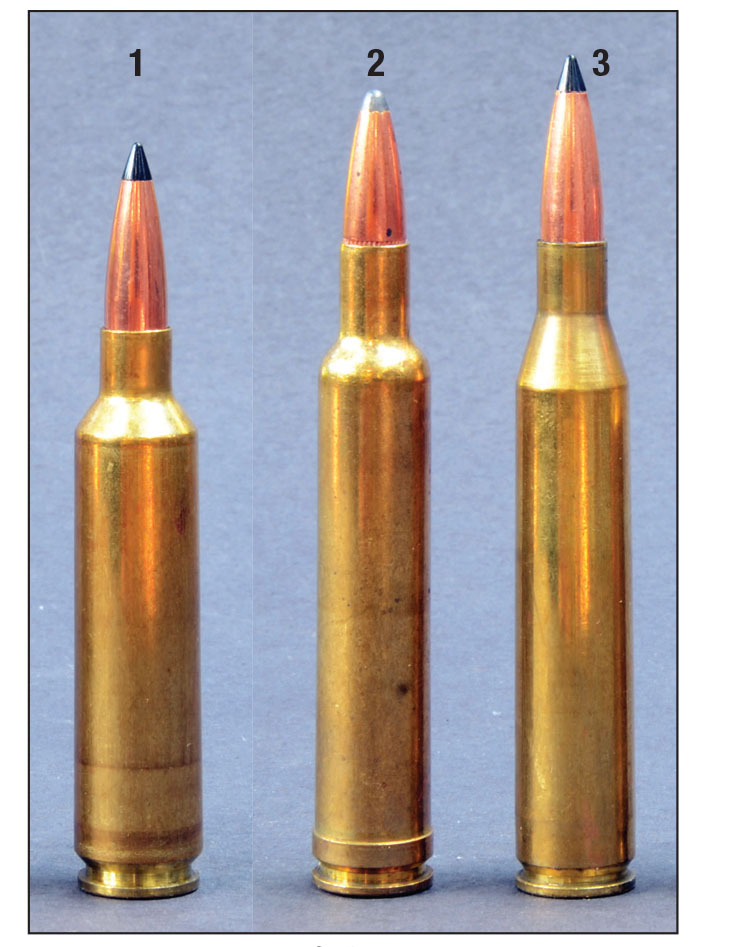 My first rifle in 6mm-284 was purchased many years ago from a retired fireman who was an avid deer hunter. He came up with it by replacing the .308 Winchester barrel of a Sako L579 with a Douglas 26-inch barrel with a 1:9 twist. The rifle still had the original Sako stock and weighed close to 9 pounds with a Redfield 3-9x scope with an Accu-Range reticle I had only recently bought. An RCBS die set and a supply of virgin Winchester cases were included. Neck diameter for that brass necked down for .243-inch bullets was .2750 inch.
In those days, I was hunting a lot with a Remington Model 725 in .244 Remington (which I still have), and shot quite a few deer and feral pigs with the Nosler 85-grain Partition seated atop 52 grains of Norma 205. Muzzle velocity from the 22-inch barrel clocked by a friend's Hollywood chronograph was 3,314 fps. That same bullet pushed along by 59 grains of Norma 205 in the 6mm-284 exited the 26-inch barrel of my Sako at 3,526 fps. I would like to say the additional bullet speed of the 6mm-284 made a big difference in the field, but since everything taken with the two cartridges was standing inside 300 yards when shot, one rifle performed about the same as the other. The bigger cartridge did shoot a bit flatter, but the difference was not enough to matter. With both rifles zeroed three inches high at 100 yards, the 85-grain Partition from the 6mm-284 landed about an inch above point of aim at 300 yards while from the .244 Remington it was about 2 inches lower at that distance. So the 6mm-284 eventually found another home and I continued to bump off deer, pigs and the occasional pronghorn with the lighter (and far more handsome) Remington 725.
The 6mm-284 I presently have was built several years ago by Lex Webernick of Rifles, Inc. on a blueprinted Remington 700 action. At the time, it was his idea of the perfect rifle for sitting at a portable benchrest and surprising rockchucks at extremely long distances. A McMillan benchrest stock makes it ideal for shooting over sandbags. A Davidson loading ramp converted the action to single-shot feed. Its 28-inch Shilen barrel measures an inch in diameter at the muzzle and when the rifle was new, it consistently shot five bullets inside .300 inch with occasional groups in the low 2s never surprising me. With a Nightforce 12-42x 56mm scope in Talley 30mm tactical rings and a 20-MOA Picatinny rail, it weighs 20.5 pounds. I eventually converted the outfit to a switch-barrel rifle with barrels in various other calibers, including 6mm Creedmoor and 6.5 Creedmoor.

Winchester, Lapua, Quality Cartridge, Hornady and Petersen catalog .284 Winchester brass, but the odds of actually finding 6.5-284 cases is better. Neck wall thickness varies a bit among the various brands. With 6.5-284 cases necked down and .243-inch bullets seated, neck diameters of those on my shelf are .2746 inch (Lapua), .2748 inch (Nosler) and .2779 inch for Hornady. The chamber neck diameter of my rifle allows the use of either case, but due to better weight and dimensional consistency of Lapua, I use those in my rifle. Quality Cartridge offers formed cases with the 6mm-284 headstamp, but I have not had an opportunity to try them.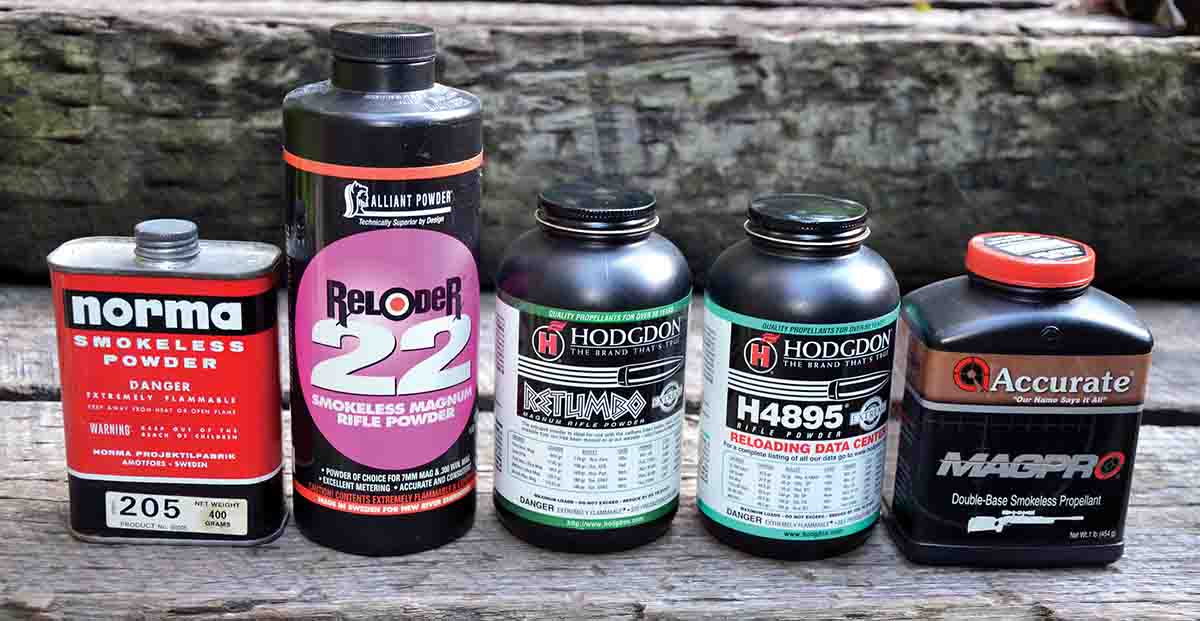 Powder capacity of the 6mm-284 case is quite close to those of the 6mm-06 and .240 Weatherby Magnum. I have rifles chambered for them as well and covered the 6mm-06 in my column in Handloader No. 314 (June – July 2018). Filled to the brim with water, gross capacities are 64.1 grains for the 6mm-284 (Lapua brass) and 62.9 grains for Weatherby's .240 case. The 6mm-06 formed by necking down Nosler, Hornady and Remington .25-06 cases has respective capacities of 66.7, 66.4 and 66.9 grains. Differences in rifles have more of a bearing on velocity variations than such minor differences in capacities of cartridges of those sizes.
When handloading for my Rifles, Inc. rifle, I begin by full-length resizing virgin Lapua 6.5-284 cases with the RCBS die that came with my first die set many years ago. Even though neck wall thickness varies only slightly, necks are outside-turned just enough for dead-on uniformity. After cases are primed and charged, bullets are seated with a Competition Seating die from Redding. Fired cases are neck-sized with a Redding Type S die with a bushing .003 inch smaller than the neck of a loaded round. When full-length resizing is eventually required, a Redding Type S full-length resizing die with a bushing of the same size is used.