Charles M. O'Neil was a gunsmith who opened his first shop in Hopkins, Minnesota, during the late 1920s or early 1930s. Most of his barrels were made by Adolph Niedner. After deciding the west was where he was meant to be, O'Neal loaded his supplies and equipment on a big truck and opened a new shop near Alberton, Montana. Like many other gunsmiths during that era, he developed a number of wildcat cartridges with a couple in 25 caliber. One was on the shortened 300 H&H Magnum case, the other on the 30 Newton case. Both were eventually abandoned due to the short barrel accuracy life with the powders available at the time. The 250 O'Neil on the 30-06 case proved to be a much more practical cartridge. A very talented guy, O'Neil held patents on several of inventions, most in the automotive industry.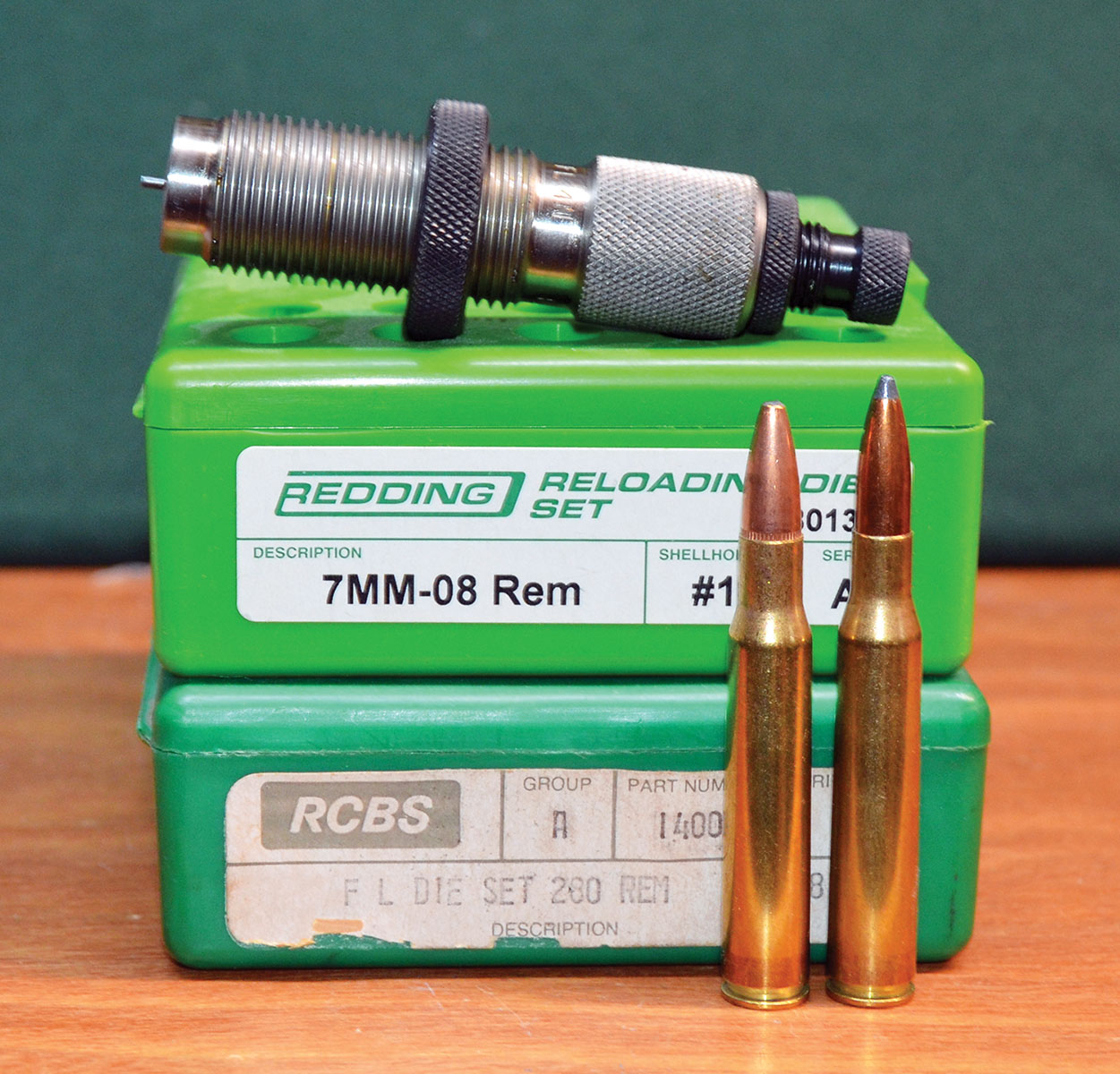 O'Neil also developed and patented what he described as the Duplex loading system. To be clear, this is not the duplex method that consists of stacking layers of two or more types of powder in a case. In O'Neil's version, the flash hole of a rifle cartridge case was drilled and tapped to accommodate a long, hollow "flash tube" that extended about halfway up the interior of the case. It was believed that with conventional rear ignition, a great deal of the powder charge followed the base of a bullet up the barrel prior to ignition and some did not burn until exiting the barrel. In other words, a fair percentage of the powder charge was wasted. Igniting the powder charge near its center would result in a complete burn with pressure peaking before the bullet had traveled very far down the barrel, or so it was thought. Not long after moving to Montana, O'Neil became acquainted with Elmer Keith and bagged a very nice elk, mule deer and pronghorn antelope while hunting with him. Keith became quite interested in his new friend's wildcats and assisted in developing load data for several.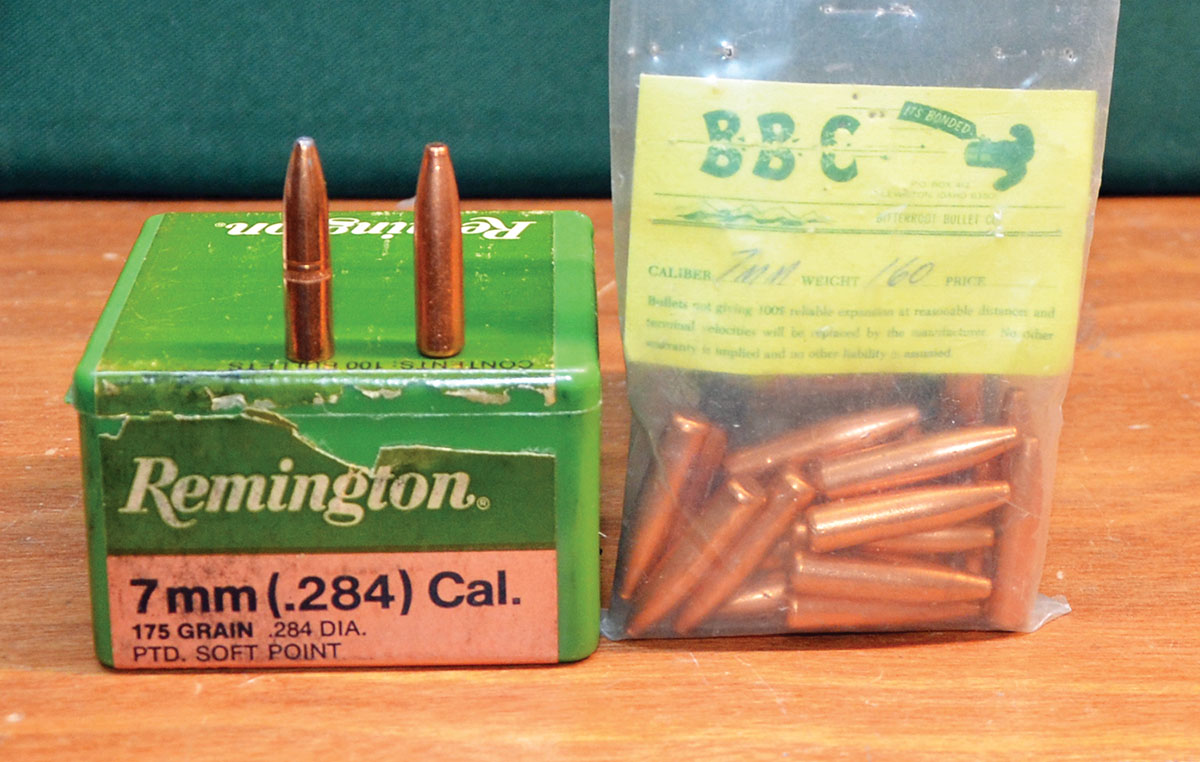 Then, a wealthy guy by the name of Don Hopkins entered the picture. While growing up in Pennsylvania, he hunted deer and black bear with his father and later became a top competitor on the rifle team at Yale University. His love for firearms and hunting never diminished. Hopkins and his wife, Marge, hunted all over North America and on other continents as well. Among their many grand adventures in Africa were lengthy safaris in Kenya and Tanzania. Hopkins became quite interested in O'Neal's work and he along with Keith eventually became financial partners with O'Neal in his Duplex Cartridge Company. While no chronograph was available, penetration testing of bullets in steel plate along with trajectory tests convinced Keith that the Duplex system was a revolutionary idea and capable of incredible velocities. A rather lengthy article written by him on the subject was published in the September 1938, issue of the
American Rifleman
.
Early in the partnership, three new cartridges were developed with their given names consisting of the first letters of the names O'Neil, Keith and Hopkins. The 285 O.K.H. and the 333 O.K.H. were on the 30-06 case. The 333 O.K.H. belted was on a shortened 375 H&H Magnum case and the 334 Belted O.K.H. was on the full-length H&H case. O'Neil had friends at Western Tool and Copper Works where 160- and 180-grain cavity point bullets were made specifically for the 285 O.K.H. The barrel groove diameter for it was said to be .2845 inch. The first .338-inch bullets loaded in the larger calibers were imported from England where they were made for the 333 Jeffery cartridge. Fred Barnes eventually made 250- and 300-grain bullets of that diameter With Vernon Speer later offering a .338-inch bullet weighing 275 grains.
Both Keith and Hopkins used rifles chambered for the .33-caliber cartridges on game in North America and in Africa. Hopkins took his best lion with the 333 O.K.H. and also took buffalo, rhino and elephant with the 475 O.K.H., which was on the full-length H&H case. Keith seldom hunted with the 285 O.K.H. but Hopkins used it rather extensively on various North American game as well as game in several African countries. His favorite load for heavy game pushed the Western Tool & Copper Works 180-grain bullet along at an estimated velocity of 2,800 feet per second. When going after mountain sheep and other game of similar size, Hopkins used the 160-grain bullet made by that company. In his book, Practical Dope on the Big Bores (1948), F.C. Ness wrote about Hopkins using the 285 O.K.H. to take a brown bear on Kodiak Island. As the story goes, the first 180-grain bullet fired struck the animal just behind the shoulder. The bruin dropped at the shot but was immediately back on its feet. A second bullet placed a few inches from the first finished the job. The expanded bullets left 3-inch exit holes in the offside shoulder.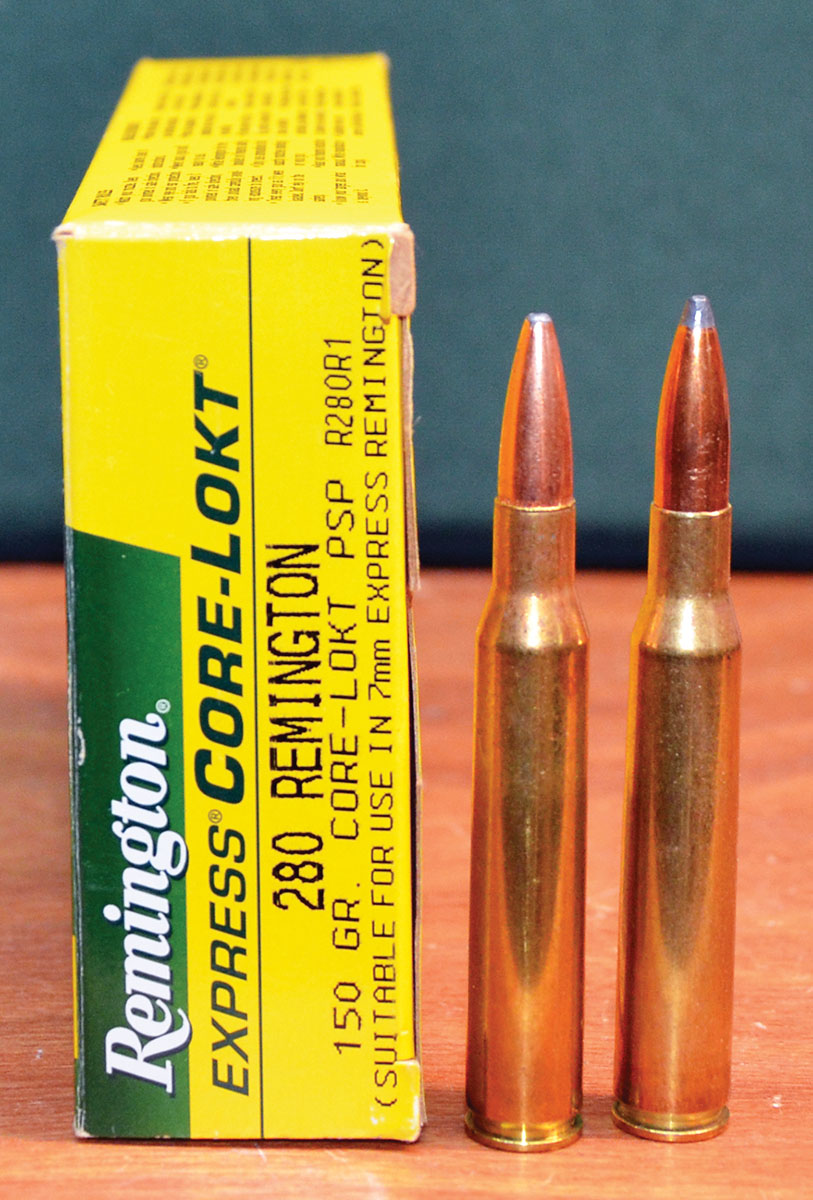 There was a time when it was not unusual for the designer of a wildcat cartridge to protect its name in some way as an effort to discourage other gunsmiths from chambering rifles for it. When Jerry Gebby began building rifles chambered for the 250 Savage case necked down for .224-inch bullets, he called it the 22 Varminter. Other gunsmiths got around his trademark by stamping "22-250" on the barrels of their rifles. Apparently, it was the same story with the 285 O.K.H. as other gunsmiths who chambered rifles for the cartridge changed the name to 7mm-06.
That brings up a totally different and equally interesting story. When Remington officials decided to introduce a cartridge for the Model 740 autoloading rifle capable of competing with the 270 Winchester, they seriously considered domesticating the 7mm-06 and even chambered several test rifles for it. But to prevent the cartridge from being forced into the chamber of a rifle in 270 Winchester, they decided to move the shoulder forward .090 inch. That version was introduced in 1957 as the 280 Remington. Despite the fact that it later became available in Remington's Model 721, Model 725 and Model 700 bolt-action rifles, the 280 was a slow seller, so in an effort to breathe new life into an ailing cartridge, the decision was made in 1978 to change its name to 7mm-06 Remington. The barrels of several rifles were roll-marked accordingly and one still happily resides in my gun room. Quickly realizing the two cartridges were not the same, the name was changed to 7mm Express Remington and after a couple of years, back to 280 Remington.
The only rifle in 285 O.K.H. I have shot was discovered by a friend at a gun show several years ago. Built on a Winchester Model 70 action, it had a 26-inch barrel and it wore a Lyman All-American 4X scope in a Buehler mount. We never managed to verify the builder of the rifle but since the barrel had the O.K.H. marking, we figured chances were good it was turned out by Charles O'Neil. Cartridges that came with the rifle had cases made by Western with the 30-06 headstamp. They did not have the Duplex loading system.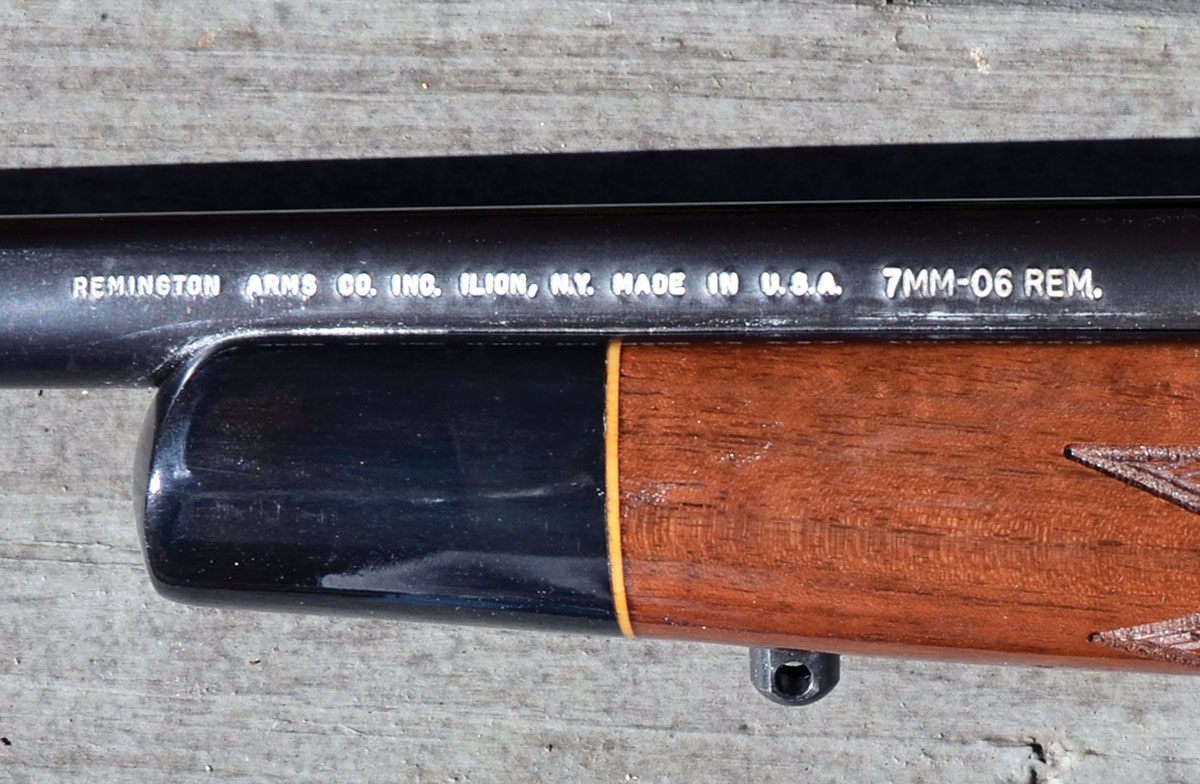 Reloading dies were not included with the rifle, so I used a 7mm-08 Remington full-length sizing die to neck down 30-06 cases. Starting long, I kept turning the die into the press until a case would chamber in the rifle with slight resistance during bolt closure. After several firings, cases required full-length resizing and that was handled by first running them through a 280 Remington full-length sizer followed by a slight shoulder bump with the 7mm-08 die. That got the rifle shooting but its owner eventually sent fired cases to RCBS for a die set. An avid elk hunter, he had been using a Remington Model 700 in 7mm Remington magnum since its introduction in 1962 and had a supply of heavy 7mm bullets made by Nosler, Bitterroot, Swift and Remington. He was also a big fan of Hodgdon H-4831 powder, so it is what we used. Considering its age, the rifle delivered very good accuracy.
What happened to the Duplex loading system? Neither the military nor commercial ammunition manufacturers were interested because cases were too difficult to mass produce. In addition to that, Charles O'Neil eventually admitted that the gain in velocity did not come close to what he had expected.