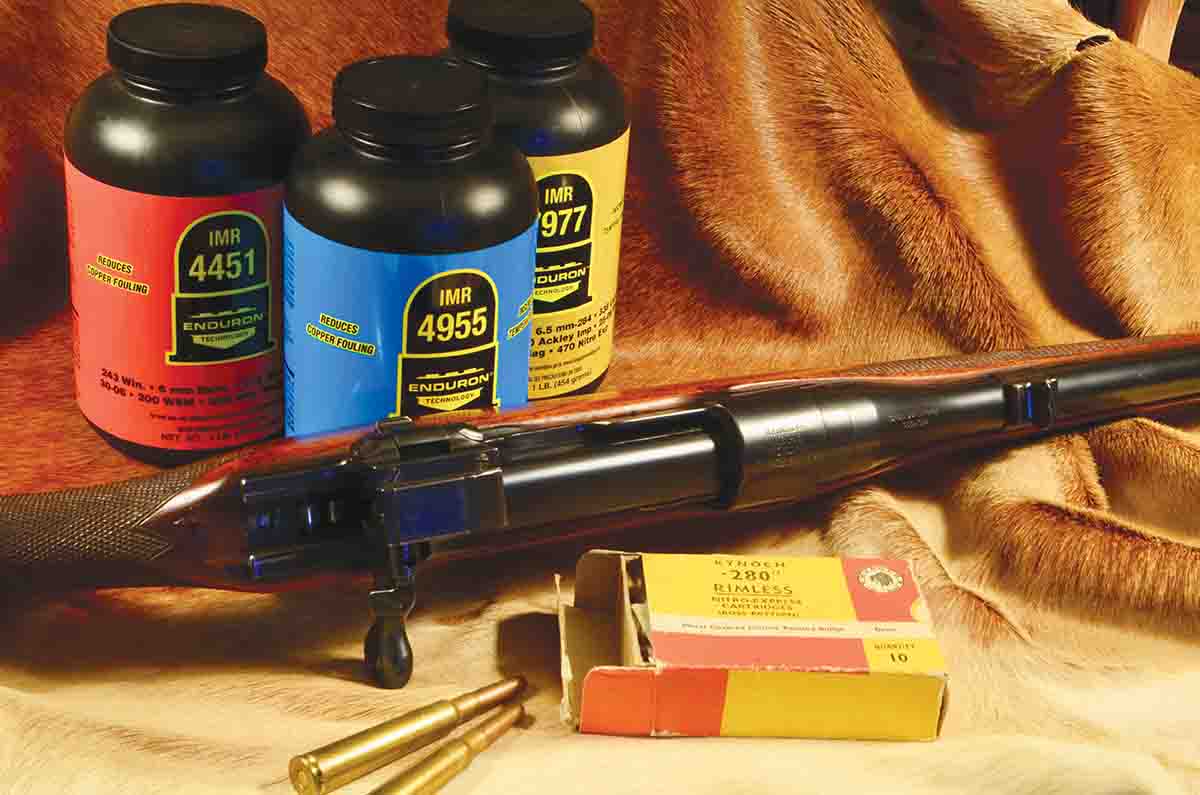 The .280 Ross was one of the three most influential cartridges of the twentieth-century, the other two being the .30-06 and the .375 Holland & Holland (H&H). Unlike the latter two, the Ross' influence lay not in the family of descendants based on its case – there are none – but on its concept: The .280 Ross was the first "Big Seven." Every subsequent development in that line, including the phenomenally successful 7mm Remington Magnum, sought to equal or better the Ross' performance.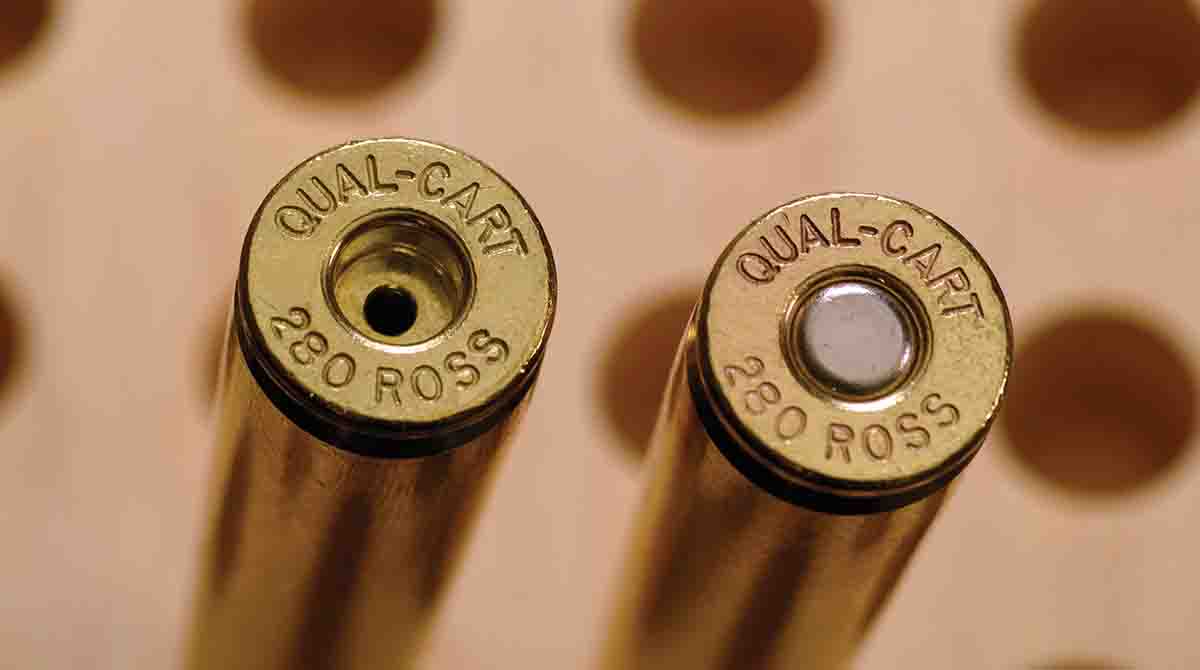 How good was that performance? The .280 Ross saw the light of day around 1910, in England. It launched a 140-grain bullet at 3,047 feet per second, making it the first factory cartridge ever to do that. (Savage's .250-3000, which came along five years later, was the first
American
factory cartridge to do so.)
Although the .280 Ross cartridge will forever be entangled in the controversy that embroiled the Ross Rifle Co. during the Great War and its aftermath, it really should be considered separately. Unlike its parent rifle, it lived a long and fruitful life, and the last factory ammunition (Kynoch of England) was not discontinued until 1967.
In the intervening 50-plus years, the .280 Ross had been chambered not only in the Ross M-10 sporting rifle, but in rifles built on the Oberndorf Magnum Mauser action (where it was a standard) and any number of rifles built in England. Foremost among the Ross admirers was London's Charles Lancaster & Co., which built bolt actions, double rifles and single shots in .280 Ross and a rimmed counterpart it developed for the purpose. How many custom rifles were chambered for it in England, Germany and America is anyone's guess?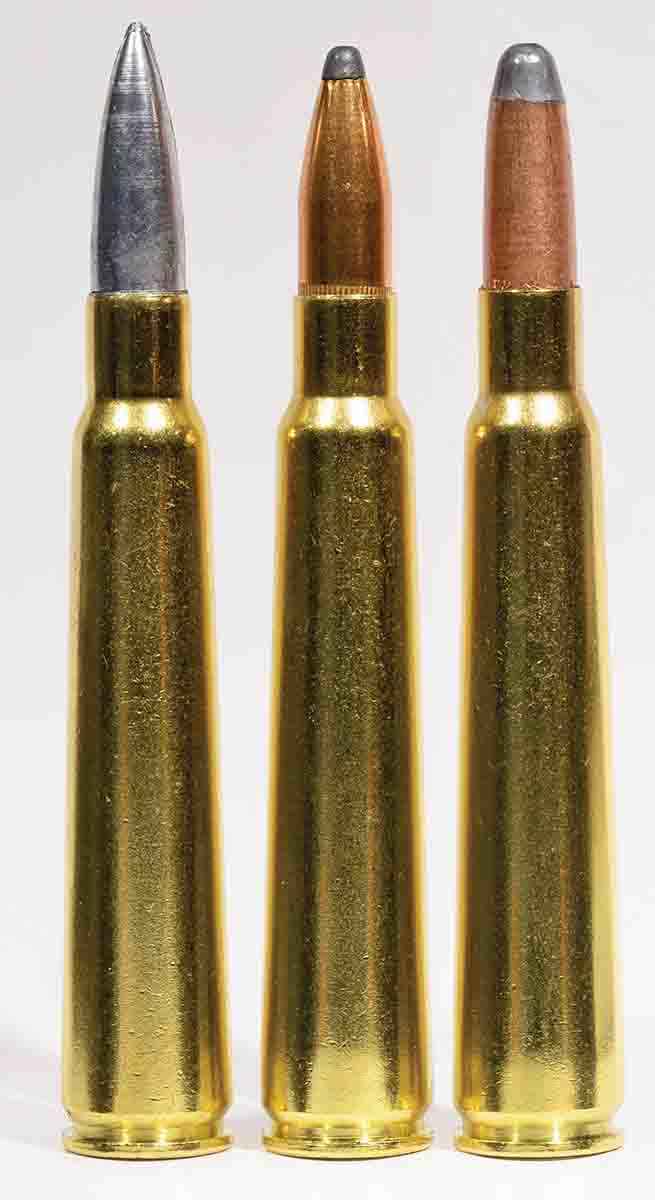 As for factory ammunition, it was produced by Eley, Kynoch, U.S. Cartridge and several other companies, often with the simple headstamp ".280." For decades, the Ross was the .280 and a .280 was a Ross, pure and simple. Not until the .280 Remington came along in 1957 did that change. At the risk of offending a mini-legion of Remington admirers out there, their .280 not only never achieved the worldwide popularity of the Ross, it was merely an American factory rendering of a cartridge (the .28/06) originally designed by Sir Charles Ross in 1906, and it was given European life as the 7x64 by Wilhelm Brenneke around 1917.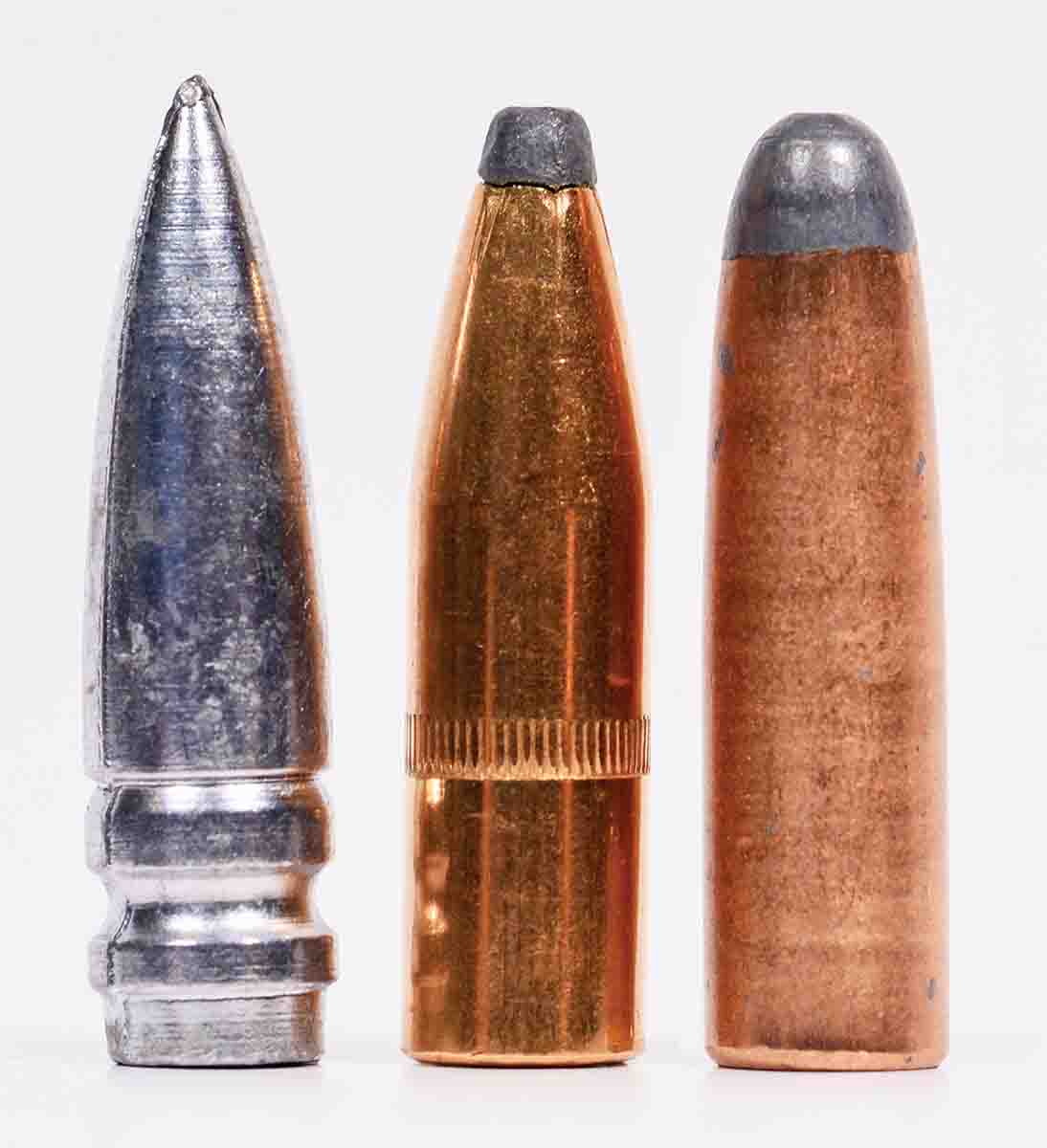 The .280 Ross was ahead of its time in other ways, too. It was intended to serve the triple purpose of military, sporting and target round. Ross and his ballistician, F.W. Jones, designed a 180-grain spitzer bullet with a long ogive for long-range target work – probably the very first "ultra-low drag" match bullet, and in a 7mm, 180 grains is long for caliber even by today's standards. In the years immediately preceding 1914, the combination was unbeatable. Ross even persuaded the DuPont chemical company to develop a special slow-burning powder (No. 10) that would allow U.S. Cartridge to produce American ammunition that reached the magical 3,000-fps threshold. Sir Charles was nothing if not well connected.
The cartridge case is long with an almost nonexistent semi-rim. Its pronounced taper prevents a case from sticking in the Ross's straight-pull action, and also promotes smooth feeding.
The case was based on no existing cartridge, and no later cartridge was based on it, which presents a serious problem for those today who want to shoot their .280 Ross. Original ammunition and brass cases are collectors' items – hence, expensive – even if you would want to shoot them, which is questionable at best. Elderly brass deteriorates and becomes brittle. English ammunition also uses Berdan primers – another obstacle.

The bullet is larger than conventional 7mm and .280 cartridges, measuring anywhere from .286 to .289 inch, compared to .284. This varies from rifle-to-rifle, and bullet-to-bullet, not because production was sloppy, but because there were conflicting opinions as to which were more accurate – bullets of groove diameter or bore diameter. Anyone acquiring a .280 Ross should slug the bore before looking for bullets or starting to load for it.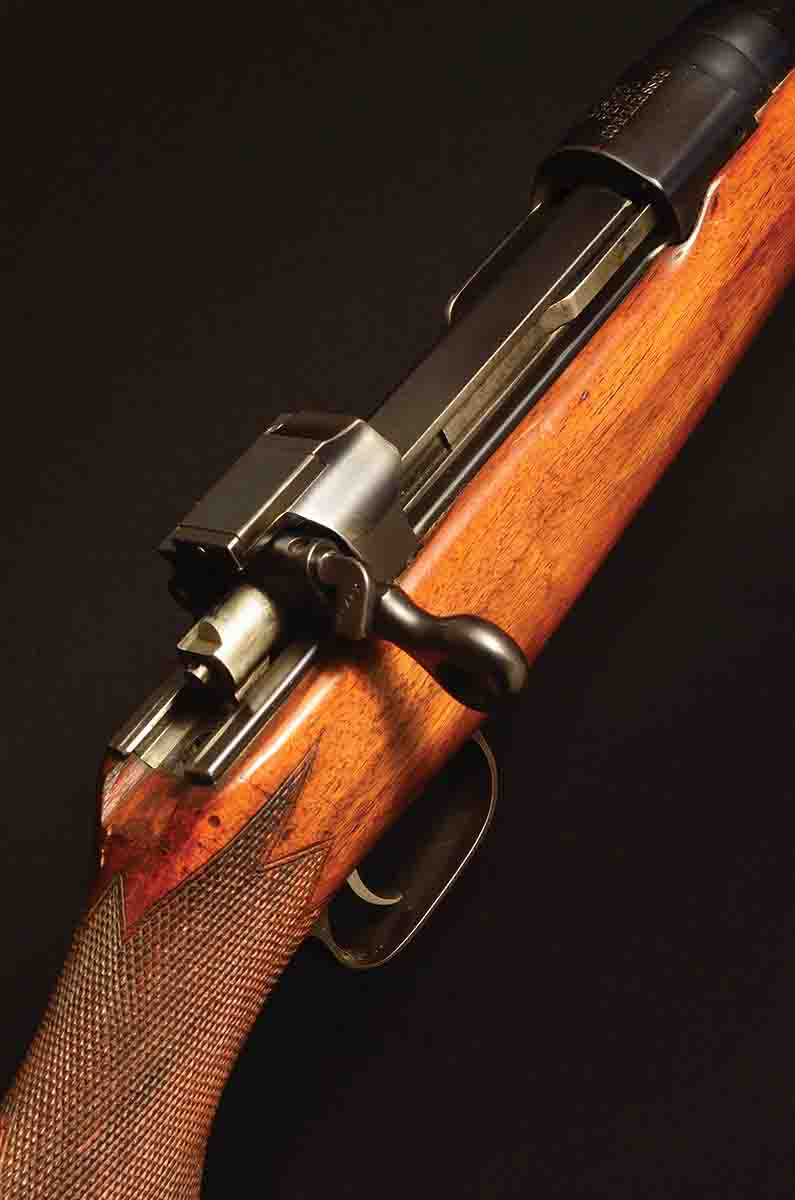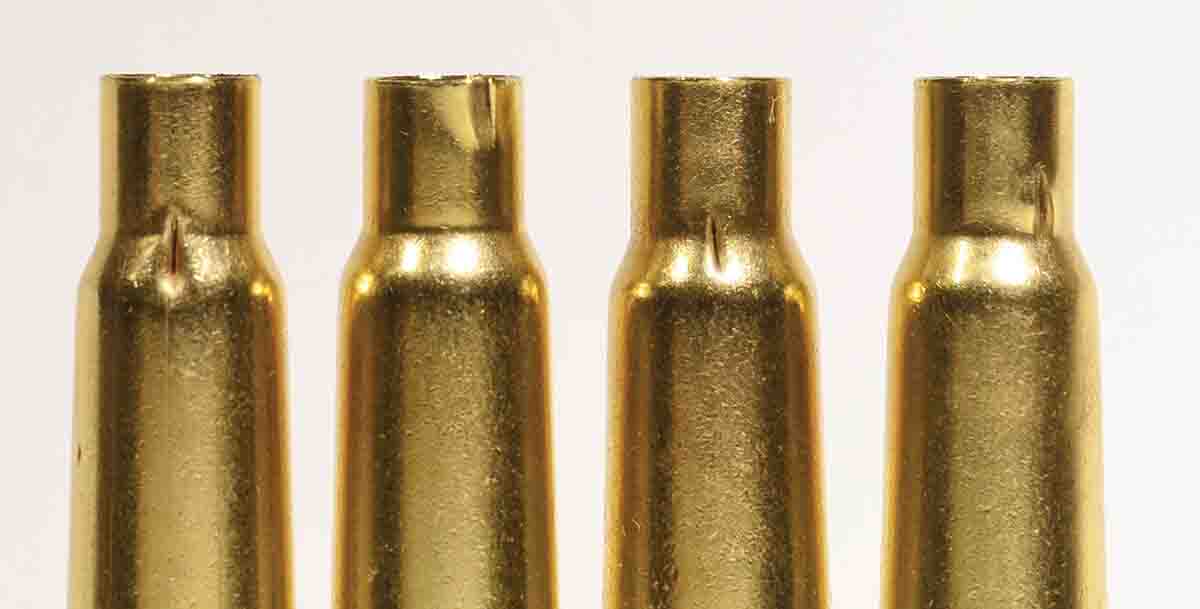 Bullets can be hard to find. Huntington Die Specialties used to carry jacketed bullets under the HDS label, but they have disappeared. Hawk Bullets lists several different weights and configurations. Those are not always in stock, and there can be a long wait. Lyman made moulds for .287-diameter bullets, which means you can usually find cast bullets for low-velocity shooting.
Bob Hayley (Hayley's Custom Ammunition) in Texas can provide cast bullets such as the Lyman 287377, a streamlined spitzer that accepts a gas check. Hayley also makes .280 Ross brass by starting with .300 Remington Ultra Mag brass, reducing the base diameter in a rotary swage, then using a combination of trimming and sizing to get it to shape.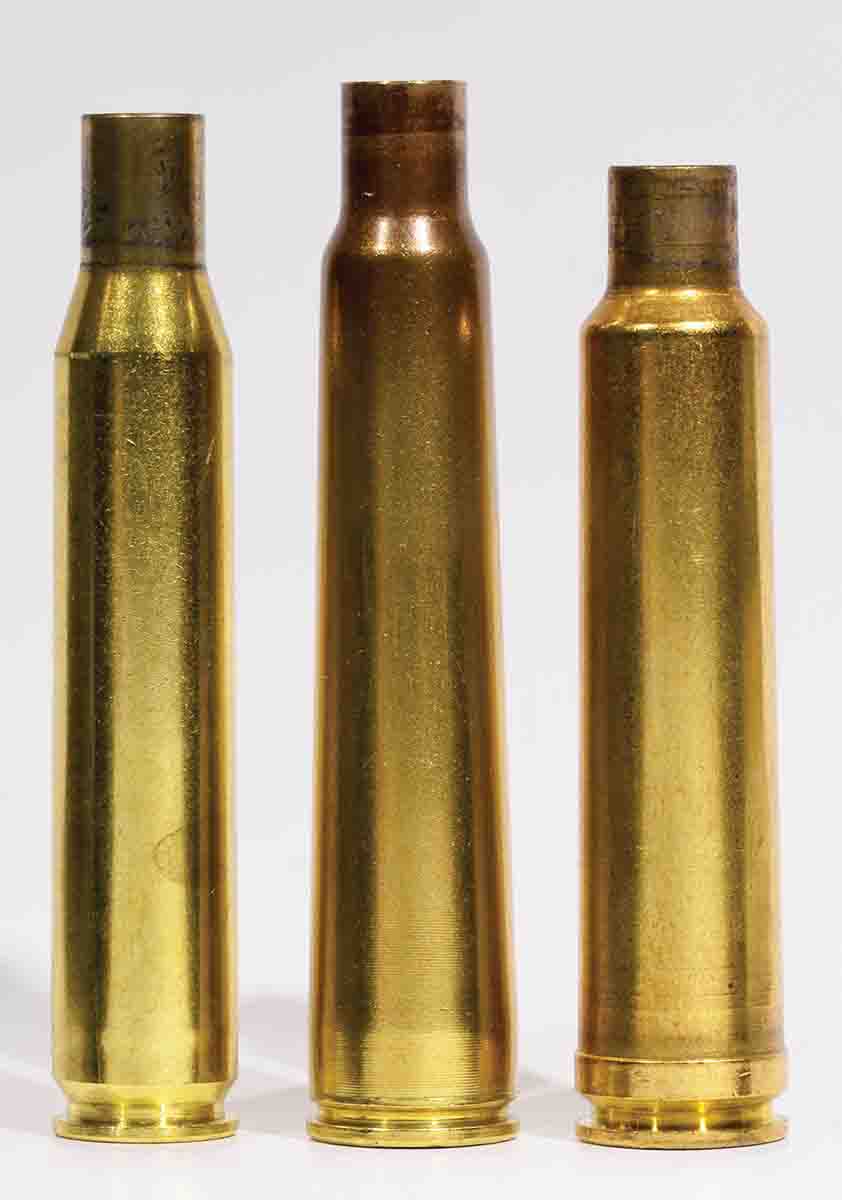 Now, Quality Cartridge has added .280 Ross to its listings. Like Hawk Bullets, it is produced when the number of back orders makes it worthwhile, which means it can be out of stock. However, it's factory brass with the .280 Ross headstamp. At $100 for a bag of 20, it's not cheap, but when you have a rifle you want to shoot, what does that matter?
Quality Cartridge brass has slightly greater case capacity than Hayley's refashioned brass (77.1 grains of W-748 to the lip, compared to 74 grains). This is something to keep in mind when applying load data developed with Hayley brass.
Finally, the other difficulty with the .280 Ross is finding load data. Little has appeared since at least the 1950s, and data published before that often calls for powders that are long-since discontinued and unavailable.
Three years ago, Handloader No. 310 (October-November 2017) included an article in which I developed loads for the .280 Ross using Hayley brass and the modern powders usually recommended – IMR-4350 and H-4831.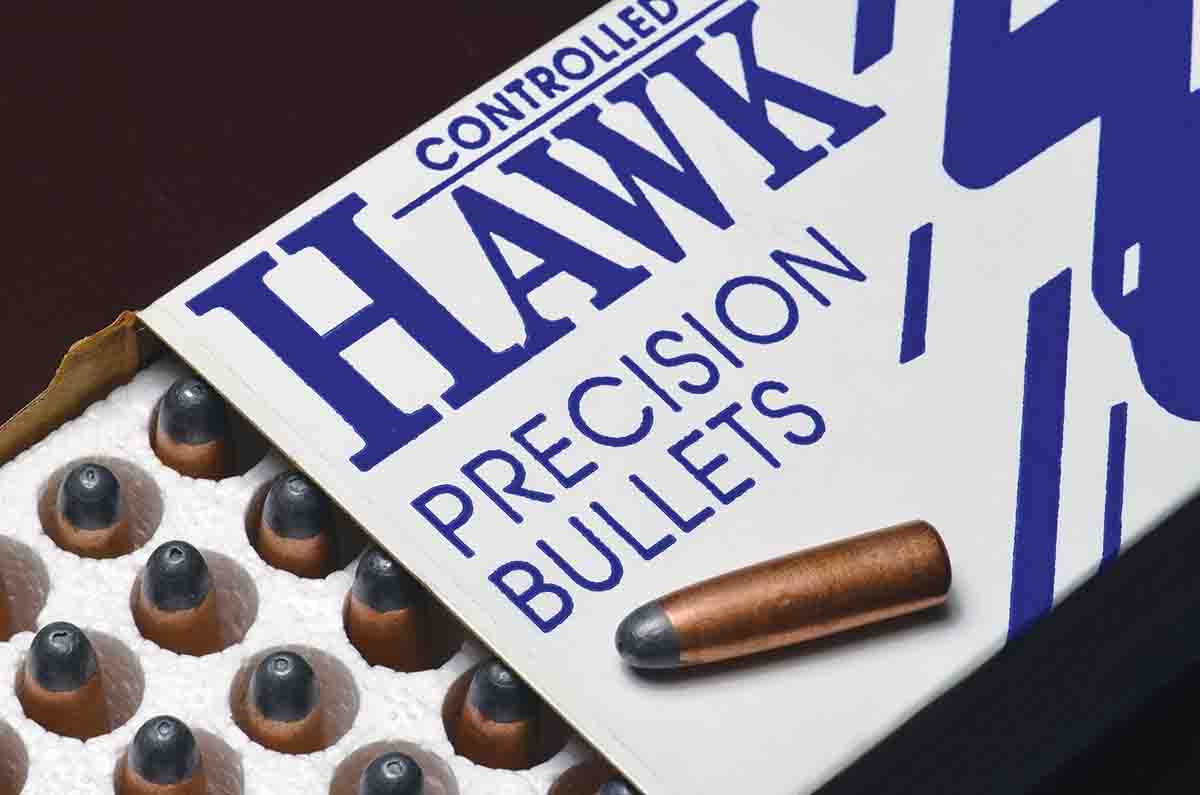 With Quality Cartridge brass, I wanted to develop some new loads using IMR's new Enduron line of 4451, 4955 and 7977, as well as Trail Boss with cast bullets. The bullets used were my remaining HDS 150-grain spitzers and 140- grain cast Lyman 287377s, as well as the Hawk 160-grain roundnose, which was not available three years ago.
On the advice of Ron Reiber, Hodgdon's ballistician, I compared the case capacity of the .280 Remington and the .280 Ross, which were 71.5 and 77.1 grains of spherical powder, respectively. Since new loading data exists for the .280 Remington using Enduron powders, I took a medium load for each as a starting point for the Ross. With Trail Boss, I used the IMR recommended procedure of measuring the amount of Trail Boss the case holds to the base of the bullet, then loading 80 percent of that amount.
The Enduron powders are recommended by Hodgdon as being comparable to older, established powders – IMR-4451 to H-4350, IMR-4955 to H-4831 and IMR-7977 to H-1000. That is a general comparison only. Respective charge weights and loading data bear no direct relationship. However, since IMR-4350 and H-4831 have been the preferred powders for loading the Ross since about 1960, it made sense to see how IMR-4451 and IMR-4955 would perform.
The starting loads with all three powder/bullet combinations were very conservative and performed accordingly. Velocities were modest and pressure signs nonexistent.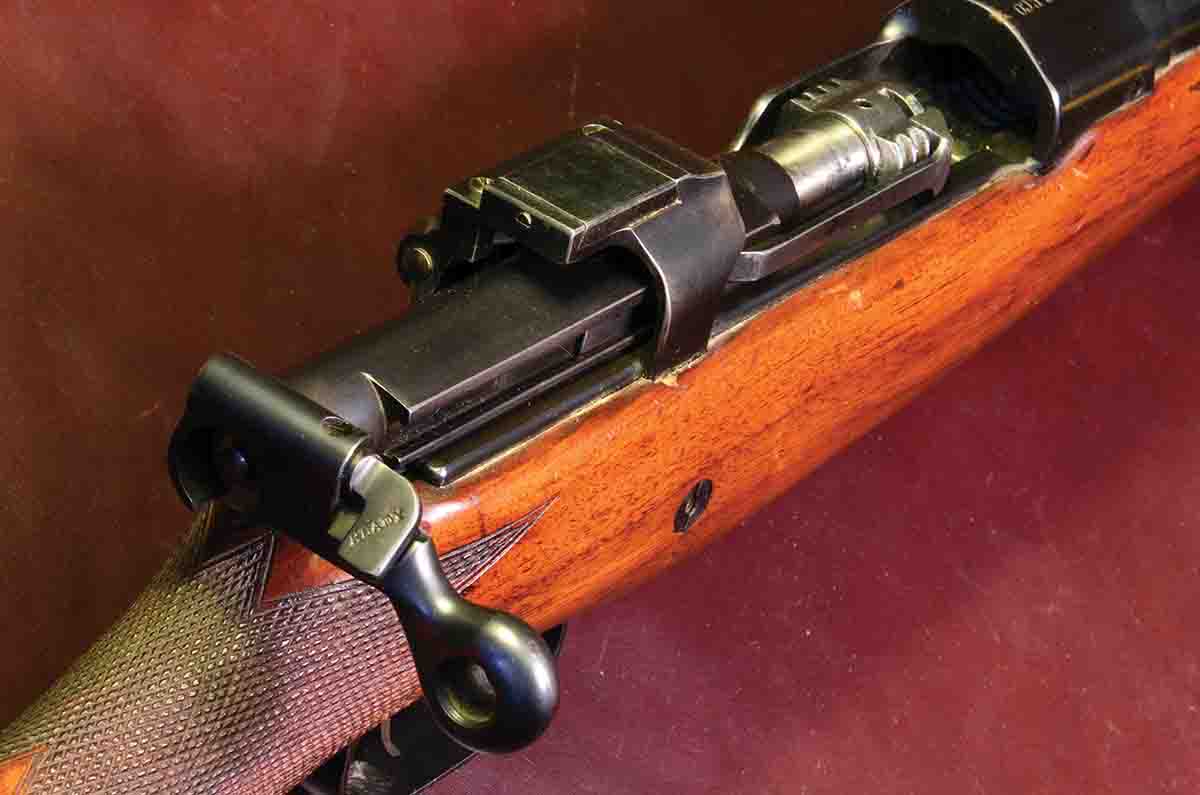 The heavier IMR-4451 load of 55 grains with the HDS 150-grain bullet was not compressed (it did not even fill the case to the neck) and delivered a very decent velocity of 2,857 fps. One primer was flattened, otherwise there were no adverse pressure signs. I wouldn't hesitate to increase that load a grain at a time until I reached maximum, then back off at the same rate while shooting for groups in order to obtain optimum accuracy with maximum velocity.
The IMR-4955 load of 60 grains, also with the HDS 150 bullet, raised the velocity to 2,967 fps, also with one case out of five showing a flattened primer but no other adverse signs. This charge did not even fill the case to the shoulder. Again, there is room for very gradually increasing the charge as described above.
Moving to a heavier bullet and slower powder – the 160-grain Hawk with 65 grains of IMR-7977 – the charge was moderately compressed. There were no adverse pressure signs whatsoever, but there is simply a limit to how much powder you can get in the case. A handloader could probably squeeze in a few more grains, and squeeze out a few more feet per second, but I think the practical limit was hit with this one.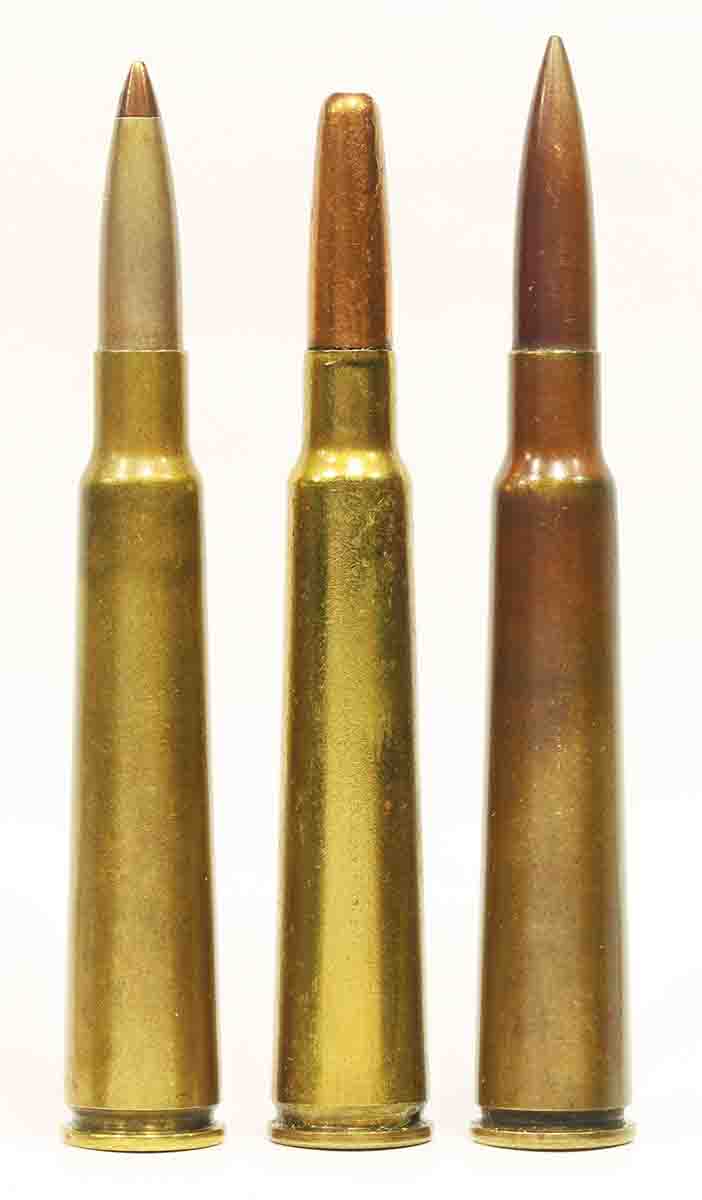 Finally, for comparison, I loaded some of the Quality Cartridge brass with my favorite load from three years ago. In Bob Hayley's brass, with slightly less capacity, 65 grains of H-4831 delivered 3,072 fps with a 150-grain bullet, and an extreme spread of only 14 fps. One could hardly ask for better. In the Quality Cartridge brass, the same load delivered 3,012 fps, with an extreme spread of 34 fps, which reflects its slightly greater capacity. This was a moderately compressed load in both cases.
Shooting the cast Lyman 287377 spitzer bullets was simple. With Trail Boss, I filled the case to the base of the bullet, which was 23 grains, then took 80 percent of that (18.5 grains) to start. Velocity was 1,738 fps, and a handloader would not want to go much faster with a lead bullet and no gas check. Using H-4895 and Hodgdon's formula of 60 percent of a maximum published load (in this case, using data for the .280 Remington), I got 1,851 fps. Again, no need to go any higher.
Of the Enduron powders, the two with the most potential and greatest application seem to be IMR-4451 and IMR-4955 – which makes sense, given their resemblance to the 4350s and H-4831.
The groove diameter on my barrel is .287 inch; the HDS bullet is .287, the Hawk is .286 and the cast bullet (unsized) is .290.
Unfortunately, as this article was being prepared, the country was in near-lockdown, some components were not available and deliveries were delayed everywhere. I had a limited number of the Huntington Die Specialties' 150-grain bullets left, and Huntington's no longer lists it. I felt it was better to give a variety of good starting points than to pursue one load for maximum velocity and accuracy. Huntington does import .287-inch Woodleigh bullets in 160- and 175-grain softnose; Hawk makes the 160-grain roundnose as standard, but will produce other weights as a custom order.
The Ross has the slight advantage that the original .275 H&H also used .287-inch bullets (hence the Woodleighs) and since no sensible person would rebarrel a Holland & Holland rifle, there is always that residual demand. Two other bullets I found, searching around, were 130- and 154-grain jacketed spitzers offered by Buffalo Arms. At $36 and $43 for a box of 100, respectively, it would be worth getting a supply while the getting's good – assuming it is by the time you read this.
The 130-grain, particularly, would seem like a good combination with IMR-4451 using the load-development method described above. I expect it would deliver velocity even Sir Charles Ross never expected.
Still, the .280 Ross was intended as a long-range, big-game cartridge – big as the Edwardians thought of big game, which is everything short of elephant – and was designed to use 160- and 180-grain bullets. They have been made in the past, and searching eBay and odd corners of the internet to find some gives one something to do while hunkering in place.
Obviously, at the age of 110 and counting, the genuinely legendary .280 Ross will still deliver the goods.