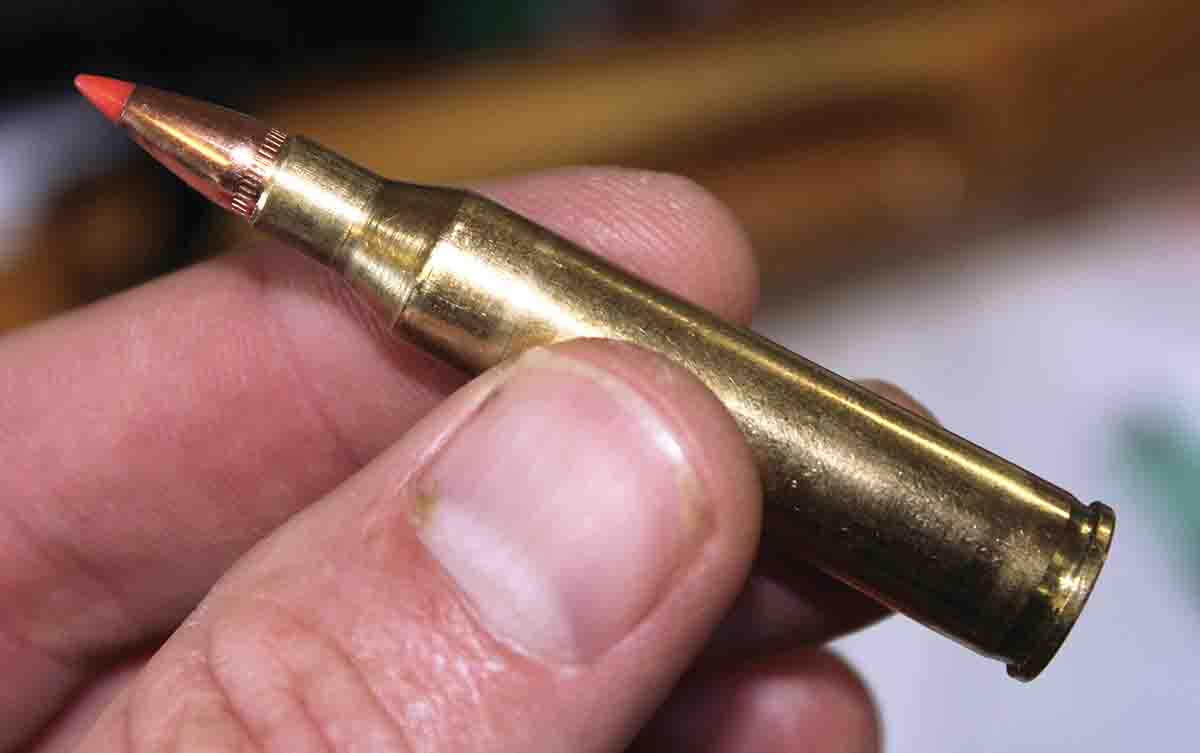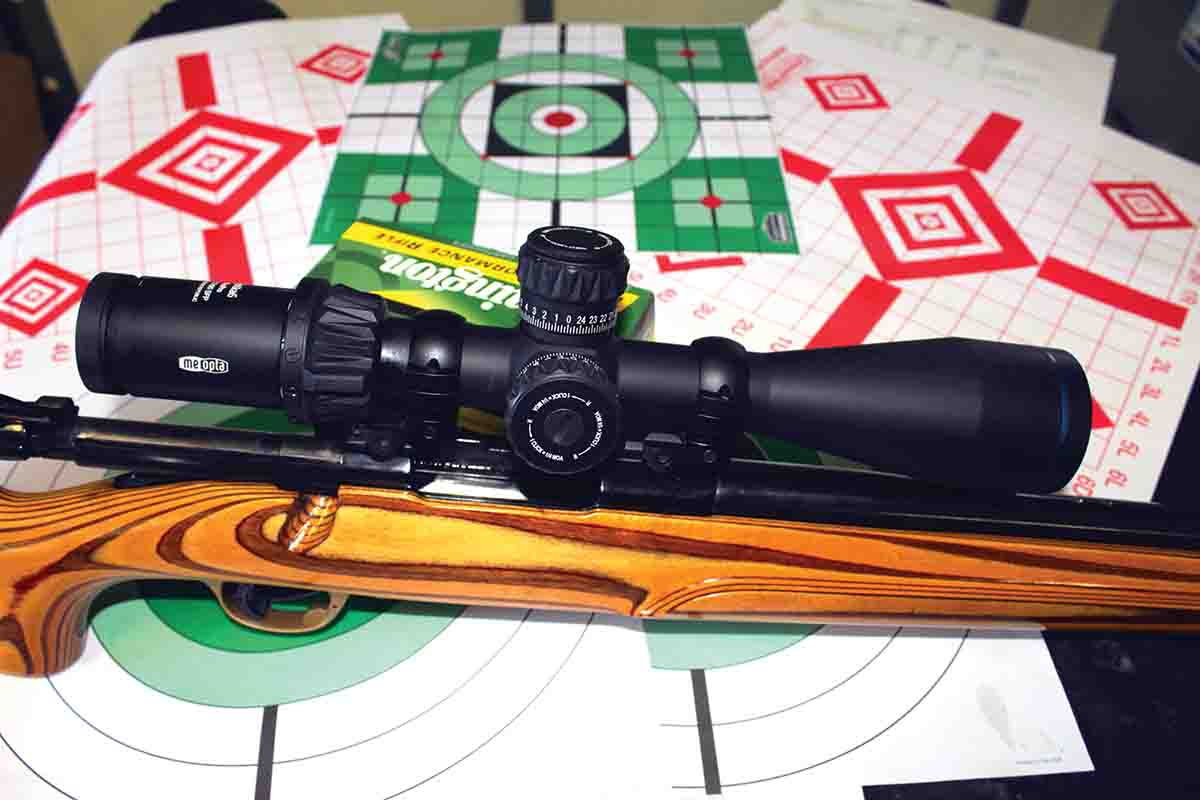 Sturm, Ruger & Company introduced the M77 bolt-action rifle in 1968, a design refined by Jim Sullivan during his three-year stint with the company. The M77 is often described as a modernized Mauser '98, including a two-lug bolt with a claw extractor, though several revisions were introduced. Legendary stockmaker Lenard Brownell was tapped to create the classically-lined stock of straight-grained walnut. Bill Ruger made the decision to create receivers through investment casting instead of more costly traditional forging methods. Sullivan's bolt design eliminated the Mauser blade-style ejector and replaced it with a simpler plunger-style version. The inherently-intuitive, two-position tang safety (which locks the bolt when engaged), crisp, user-adjustable trigger system and angled action screw were also new.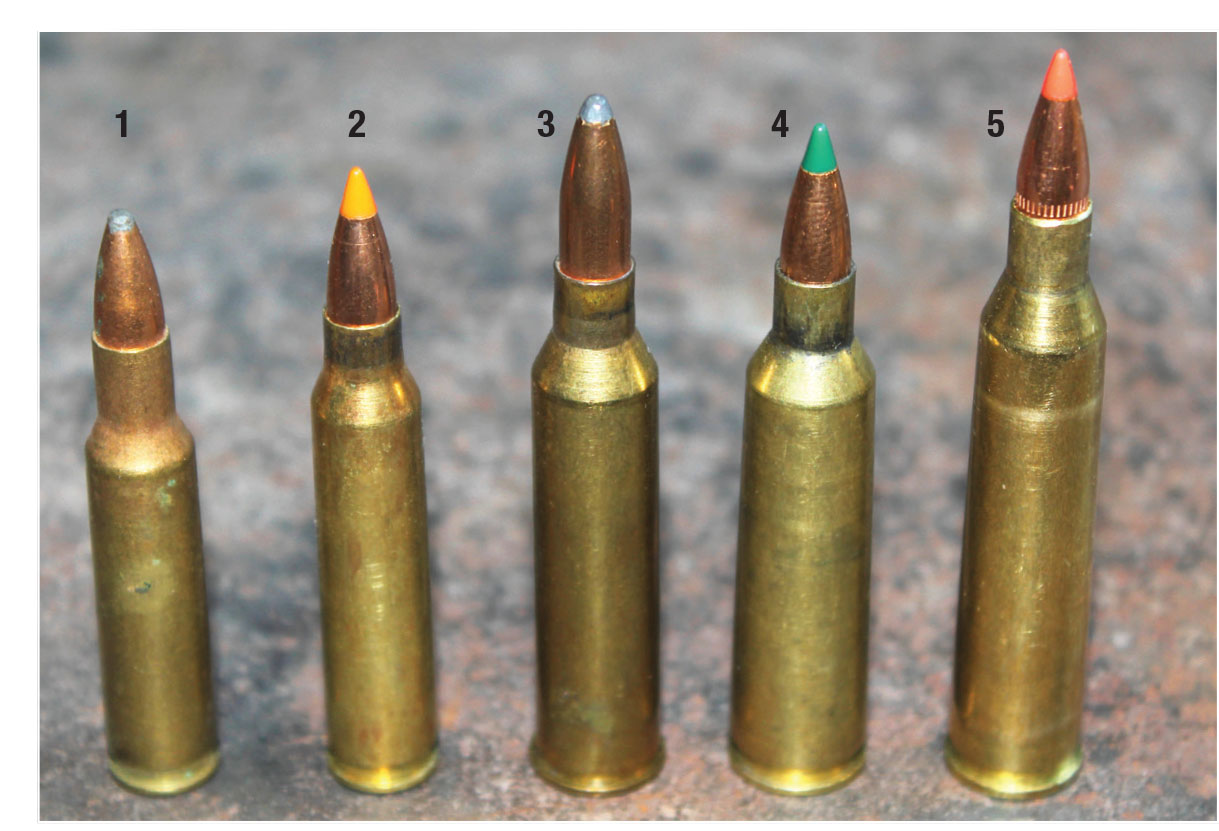 The latter is significant and another example of Ruger's genius for streamlining mass production. The Mauser's forward action screw draws the receiver straight down into the stock, while the M77's angled action screw pulls the action both down and rearward. The traditional vertical configuration used on Mauser designs pulls the receiver flat straight down behind the recoil lug and into the wood. This requires precise inletting to assure the stock doesn't split in that area, a task that can add an hour of handwork while assembling a rifle, increasing labor costs. The M77 is inletted to close, but not precise, specifications and the angled screw is used to pull wood and metal together to produce a close-fitted, well-bedded mating while minimizing labor costs.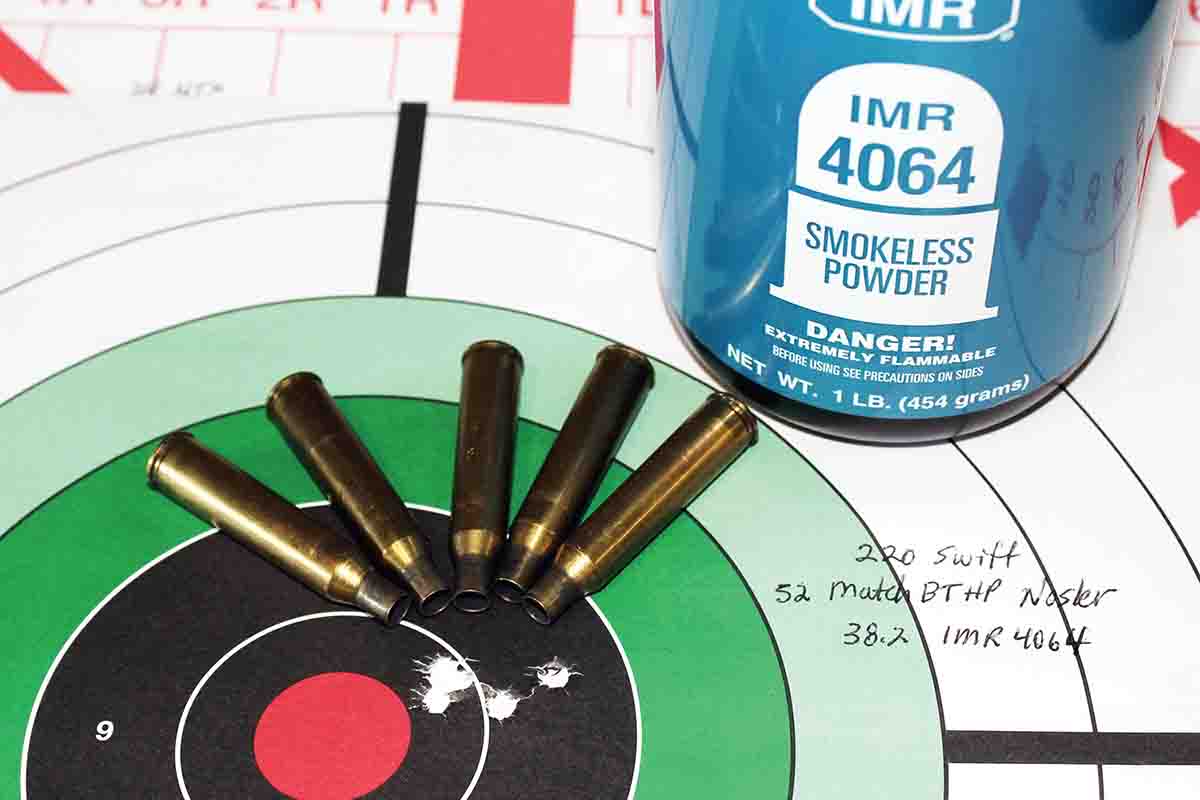 Ruger M77 centerfire rifles remained in full production through 1991, supplanted by the Mark II version with three-position, bolt-sleeve wing safety that replaced original tang safeties. From the get-go, the M77 gave Remington and Winchester a run for their money. Consumers liked the M77's clean, classic lines and Mauser '98 origins, including dual opposing lugs on the head of a one-piece bolt and an external claw extractor. Use of investment casting technology (bolt and receiver) and coil springs whenever possible meant M77s were priced competitively. The M77 introduced an accurate, reliable rifle with sleek lines and a working-man's price tag.
The usual suspects must pick their nits, however. The M77 wasn't a true controlled-feed design (That changed in 1989 with the MKII version.) It includes a side-mounted extractor, but this snapped over the cartridge rim only after being pushed into full battery (allowing the rifle to be single fed), with the cartridge riding on the follower loosely during cycling. The cast bolt included a new plunger-style ejector, which supposedly gave handloaders fits (A blade ejector was added with the introduction of the MKII.) The strength of cast receivers and bolts was initially questioned, until independent testing showed that new alloys and heat-treating actually created stronger parts than original forged versions.
As for the ground-breaking .220 Swift, it is still one of the fastest commercial cartridges after 85 years in production; one of only a handful of rounds to effortlessly propel 40- to 45-grain varmint bullets to more than 4,000 fps. Winchester's 1935 cartridge has also seen a marked resurgence of late.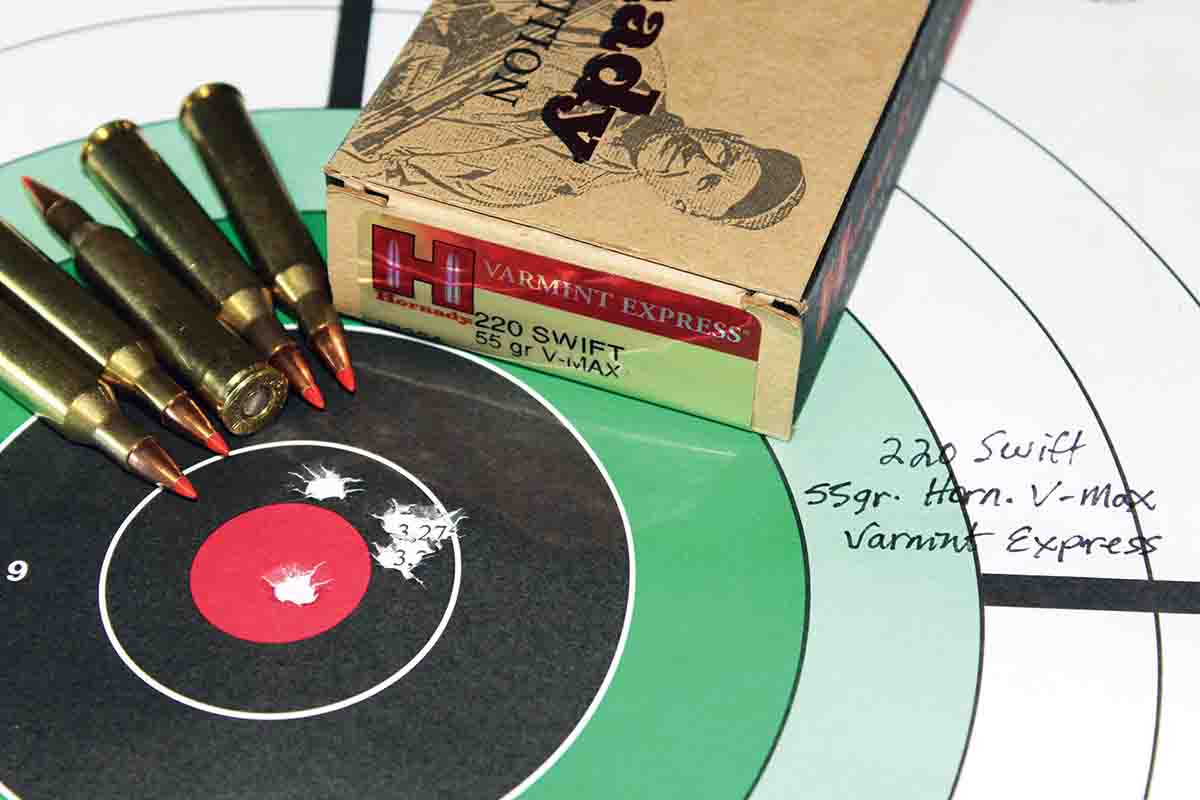 Here are some quick vital stats: The Swift was introduced in Winchester's Model 54 bolt rifle and then added to the Model 70 lineup a year later. Developer Grosvenor Wotkyns originally chose the .250 Savage as the parent case (If this sounds familiar, think in terms of the modern .22-250 Remington.), but Winchester ultimately chose the semi-rimmed 6mm Lee Navy case to build the cartridge around.
As is tradition in the outdoor press with anything well ahead of its time and fully misunderstood, reams of bad press heralded the Swift's release. And also according to gun lore tradition, that 85-year-old information is passed down through generations as etched-in-stone fact, typically by people without the smallest amount of hands-on experience or the smallest consideration of technological advancements. For instance, some – not all – original .220 Swifts were assembled from .223-inch barrels borrowed from .22 Hornet and even .22 rimfire rifles, so abrupt pressure excursions often occurred. Many early Swift barrels were also milled from relatively soft steel, so the cartridge developed a reputation for burning barrels after as few as 1,000 rounds. Powders available before World War II generally lacked burn rates suitable for generating maximum performance from the Swift, so its true potential was greatly limited. To this day factory ammunition is commonly loaded to .22-250 Remington levels, with only handloading unleashing the Swift's top velocities – if that is your goal.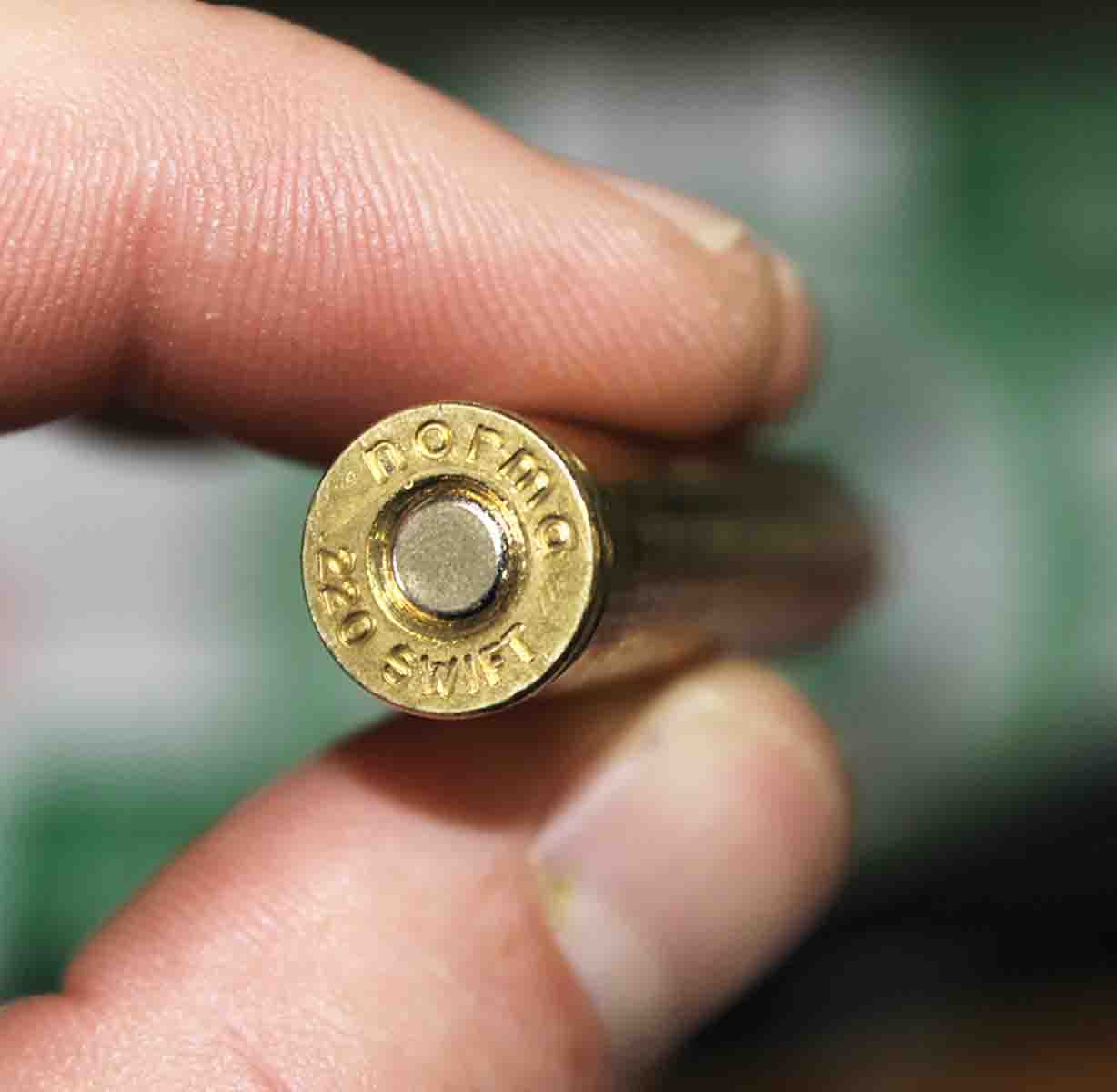 The Hornet barrels were quickly replaced by standard .224-inch versions and given wider, wear-resistant lands. Modern metallurgy created more durable steels, slower-burning propellants revealed the Swift's full potential and modern cleaning techniques solved remaining premature barrel-wear issues. Still, some common sense is indicated, like taking a break when Swift barrels become hot to the touch, and using a bore-snake every 25 shots. These precautions go a long way toward prolonging the life of any hot rod cartridge's barrel (whether a .204 Ruger or .264 Winchester Magnum) as well as improving accuracy.
The .220 Swift Ruger M77 under discussion here caused some amount of confusion initially. Discovered on the used market, it includes a target-style, laminated wood stock with a conspicuous cheekpiece and wide forend, blued metalwork, original tang safety and gold trigger guard and bottom metal. The laminated stock hinted at later 77VT MKII stainless steel models, though the blued metal and tang safety made that impossible. Its serial number marked it with a 1969 manufacture date. The barrel measures 26 inches from receiver to muzzle, which mics out at .73 inch. Inquiries were made at Ruger for additional insight, where it was determined the laminated stock was not Ruger's work, and that someone had been creative with the gold bottom metal highlights – a gaudy touch that makes me cringe. My educated guess is that the stock is an early Boyds with an added Pachmayr recoil pad to create its longish length of pull. From all indications, the action is a M77V (Varmint).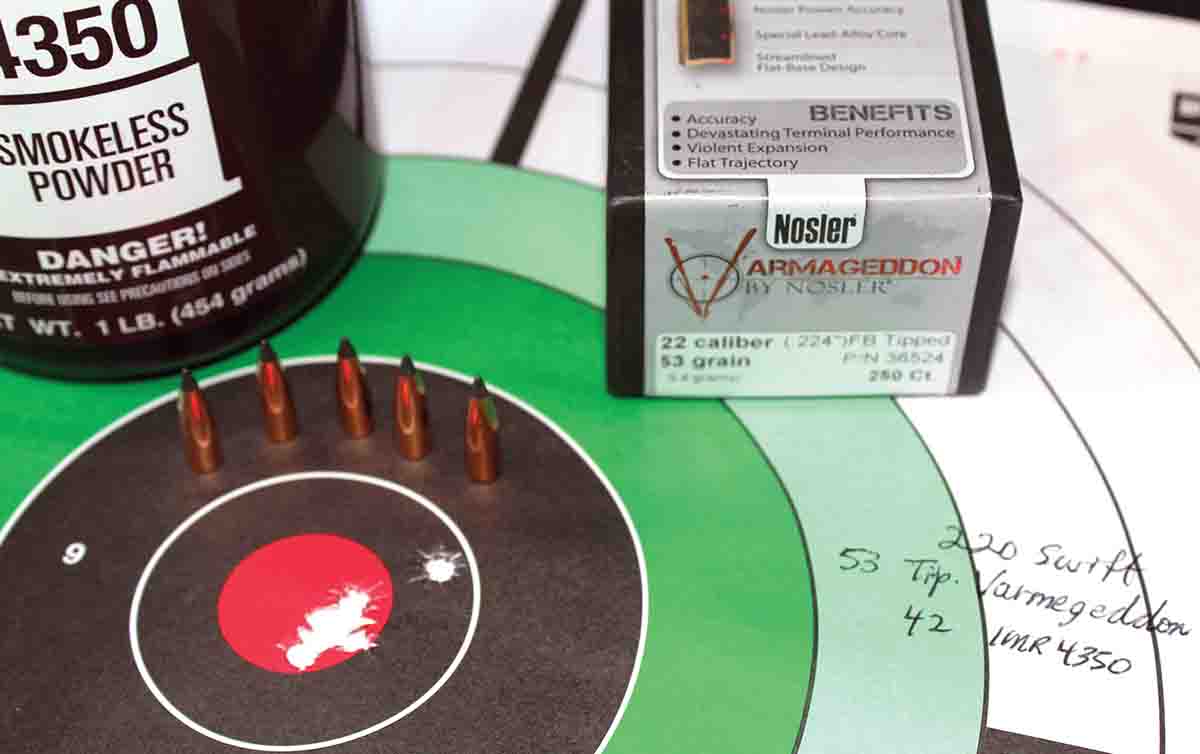 Either this M77V includes extra tight chamber dimensions, or another Swift I have access to – a heavy-barreled custom job with 1:9 twist chosen to stabilize 69- to 77-grain bullets – has a sloppy chamber. Initially, I used Norma brass in the fast-twist Swift to assemble test loads for this M77. Running those fired cases through a Redding Series B die set resulted in the bolt turning down tightly and failure to extract after. I first tried trimming brass back to Hornady's recommended 2.195-inch trim-to length. I then set the full-length resizing die to firmly touch the ram while fully engaged before adding a quarter turn so each full pull "over-cammed" conspicuously to set shoulders back. This solved my chambering issues somewhat. The bolt was at least closing easier, but extraction remained problematic. Using an RCBS micrometer I found the web, just in front of the Norma case rim, measured .445 inch, and Remington brass, .442 inch – all other dimensions remaining essentially equal. Not willing to invest any more time solving this mystery, I turned to other once-fired brass, including piecemeal cases from Remington, Winchester and Hornady that had not seen the inside of the fast-twist Swift's chamber. The problem disappeared.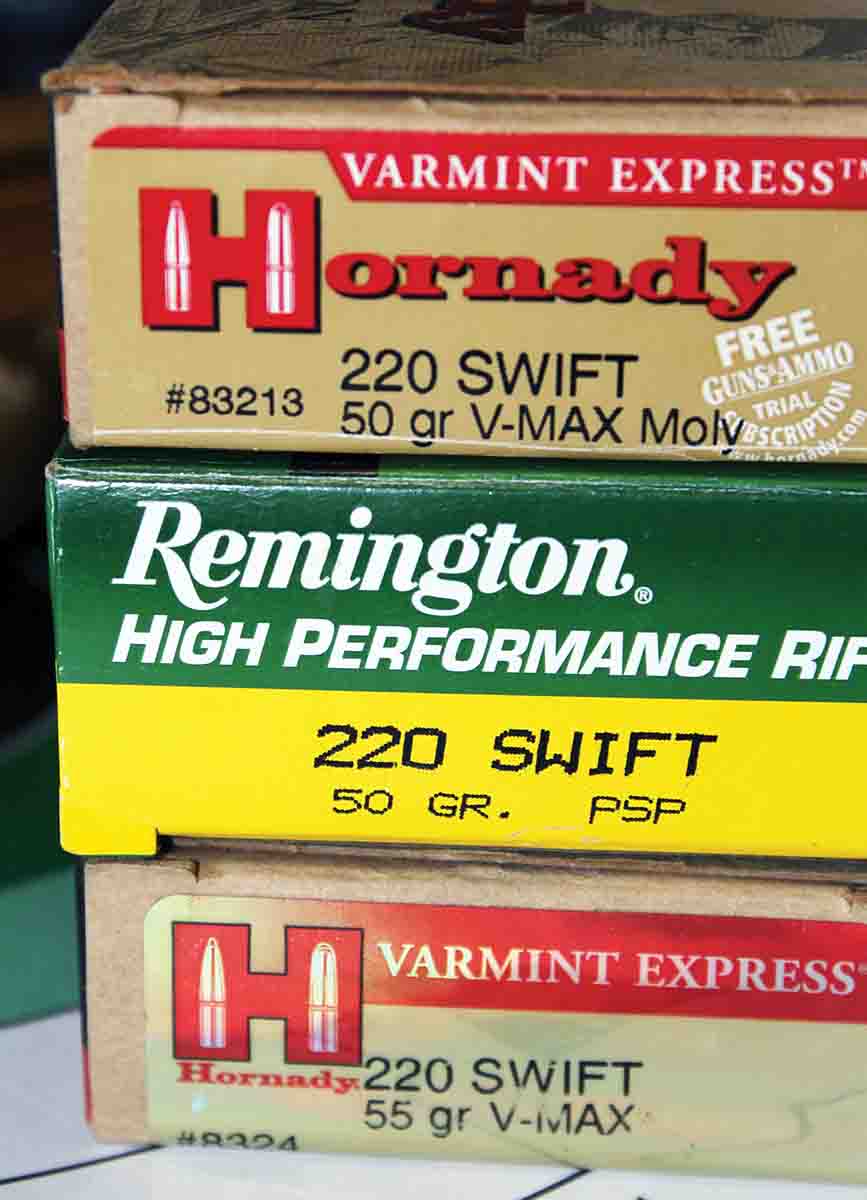 I also worked on the trigger pull, as it had been set so light that a sharp rap with the heel of my hand to the side of the stock caused the firing pin to drop on an empty chamber. Removing the action from the stock, manipulating a slotted rear screw and trigger shoe hex head screw brought the trigger pull to three pounds after a bit of trial and error. The trigger breaks crisply, without any conspicuous creep or overtravel. It really is a remarkable trigger, especially considering its manufacturing date. While the rifle was disassembled, I also discovered the action and barrel channel had been glass bedded.
I added a Meopta Optika6 4.5-27x 50mm SFP scope with BDC Reticle, a superlative varmint scope with exposed/locking turrets, "frog-hair-fine" crosshairs, compact geometry and clear optics. The glass includes anti-reflective and hydrophobic coatings for outstanding light transmission and moisture and fog repellency. The six-level illumination switches off between clicks. Windage and elevation movements are mutually independent and turrets included a zero-stop feature for quick and easy returns to zero. It is a true long-range varmint optic fitting of this cartridge.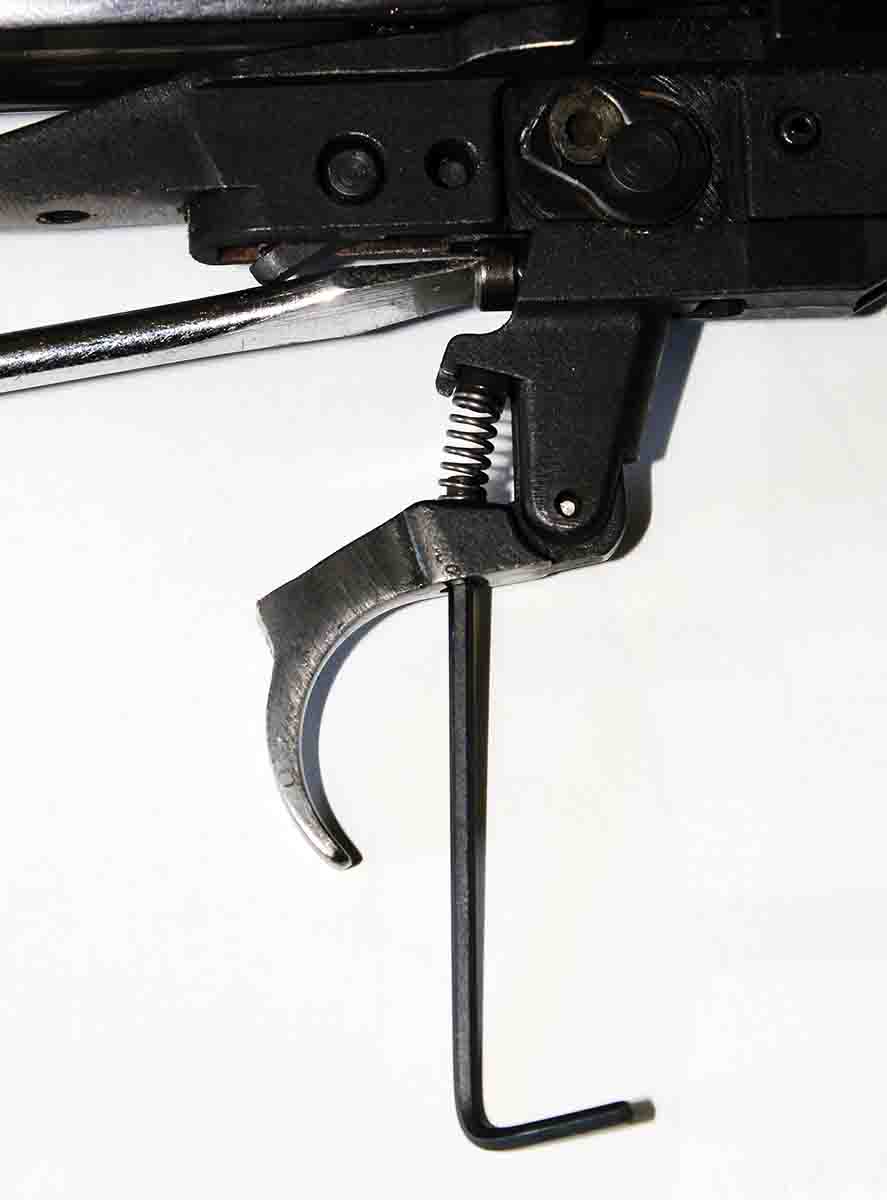 I was able to secure only three factory loads for comparative testing, while also adding five handloads. The Swift is one of those cartridges that is factory loaded only sporadically, so Federal Premium 40-grain Nosler Ballistic Tip Varmint & Predator and 50-grain NoslerCustom Ballistic Tip Varmint loads were unavailable during testing. The Hornady 50-grain V-MAX Moly Varmint Express load was a pawn shop find and is now discontinued. The listed Hornady 55-grain V-MAX Varmint Express is current. Remington supplied a box of PSP High Performance Rifle. That's pretty much the extent of mainstream factory Swift ammunition in the times we live in. If you're depending on factory loads to feed your Swift, grab it when you can.
Handloads were mostly proven recipes taken from notes kept during load development with other .220 Swift rifles (some performing better in this M77 than others), plus my father's favorite load for this specific rifle (Nosler 52-grain Match BTHP over IMR-4064). Only the IMR-4350 load pushes maximum velocity in my rifle, the others are tailored for accuracy alone. I've never understood the need for 40-grain bullets from the Swift, so all are a mixture of various bullet styles from 50 to 55 grains, where standard 1:14 rifling provides its best results. The Winchester StaBALL 6.5/Hornady 55-grain V-MAX combination was a shot in the dark, as I've experienced excellent results with this new powder from several other rifle/cartridge combinations.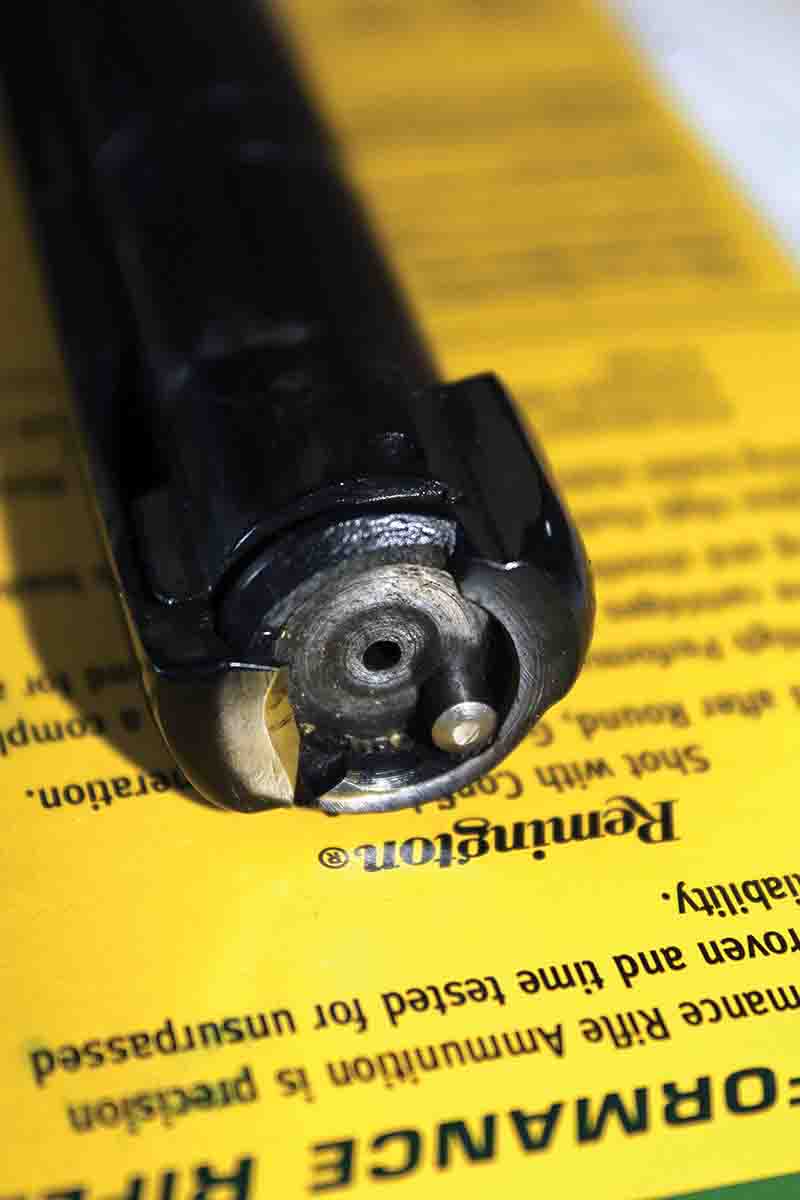 The Hornady V-MAX Moly and Remington PSP factory loads both produced 100-yard, five-shot groups averaging around an inch. The best showing with factory loads was Hornady's 55-grain V-MAX Varmint Express, which averaged .66 inch under the same conditions. Velocity proved a bit disappointing, at least for those counting on hitting the magic 4,000-fps mark. Remington's High- Performance Rifle loads were the fastest factory load, at 3,756 fps – not far off the company's listed velocity. All of the handloads produced 100-yard, five-shot groups measuring less than an inch, including the StaBALL 6.5 load. The most accurate average was produced by 38.2 grains of IMR-4064 beneath Nosler's Match BTHP (.63 inch), likely because it was a load tailored specifically for this rifle. That was also the fastest load, at 3,778 fps. All loads were shot in gusty wind, so accuracy could no doubt have been better. All handloads show enough promise to offer solid starting points with any .220 Swift.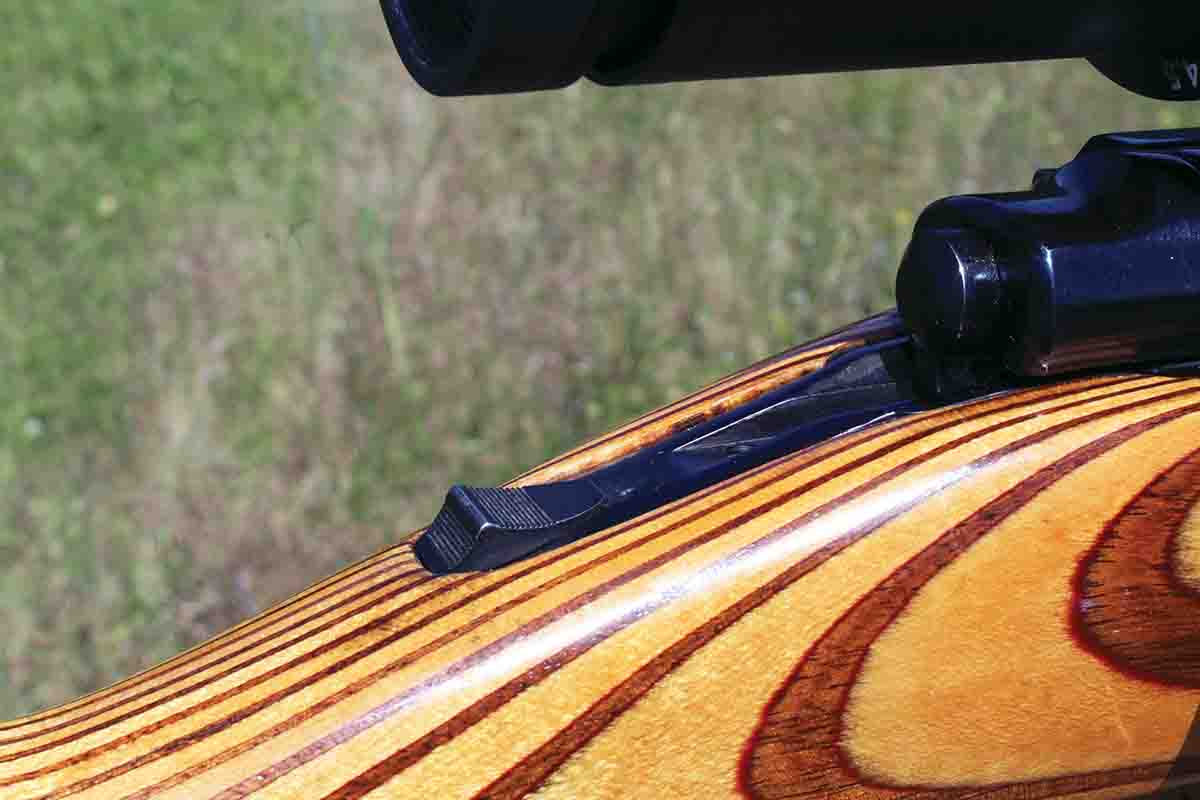 I owned a Ruger M77 just like this – albeit with a factory walnut stock – back in those days right out of high school when raw fur prices hit all-time highs and I spent a couple of winters trapping and calling for a living during winter months. Back then, in the early 1980s, a skinned and stretched New Mexico mountain coyote fetched $55 to $65 on the raw-fur market at a time when a new Ford F150 4x4 pickup with all the extras cost only $8,500. In the time that I owned that .220 Swift, it accounted for several hundred predators and maybe a half dozen predator-calling-contest wins.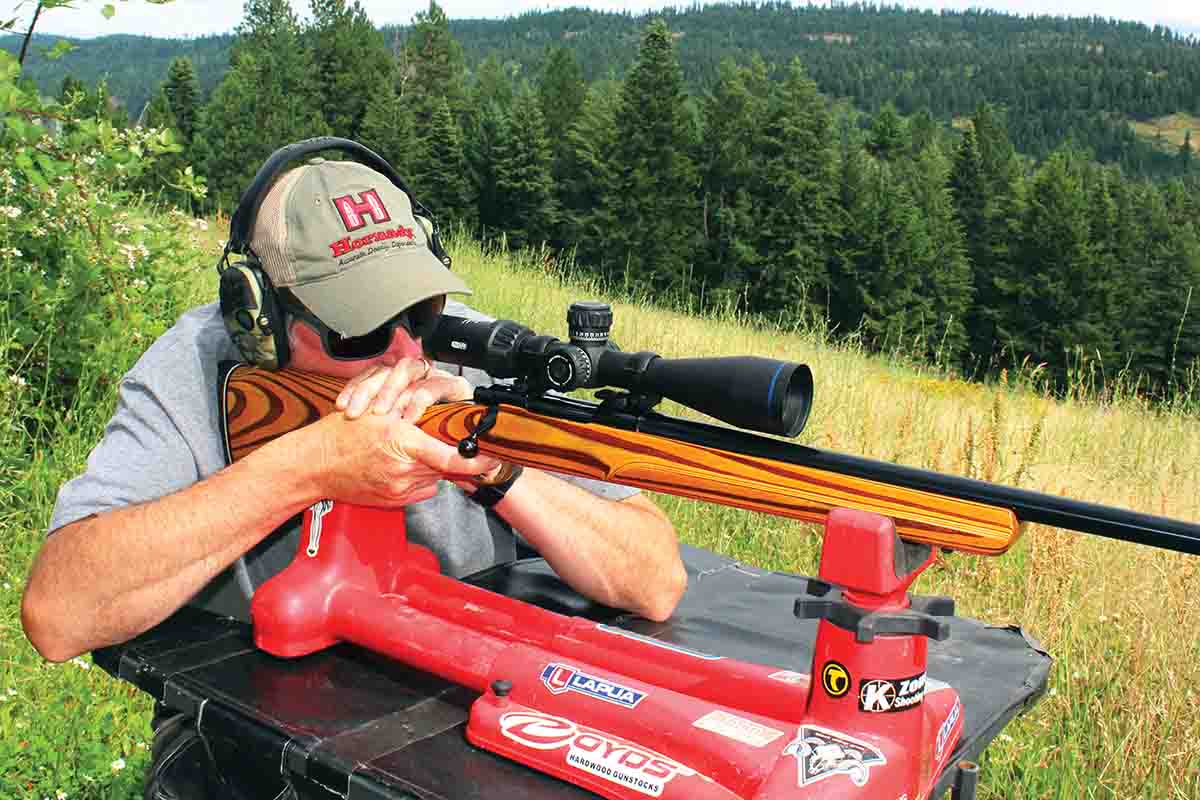 That rifle spent most of its time with its muzzle jammed into a dirty passenger floorboard, bouncing on a Land Cruiser seat, receiving only very sporadic cleaning and shooting everything from summer prairie dogs and jackrabbits to frequent winter coyotes and occasional bobcats. My late outfitting partner ran it over with a 4x4 pickup after I stupidly left it leaning against the rear tire while answering a call of nature. He decided the truck desperately needed to be turned around while he waited. Just as Bill Ruger designed it, that M77 was a low-maintenance, straight-shooting working rifle that took a licking and kept on shooting straight. Until a truck tire bent its barrel . . .