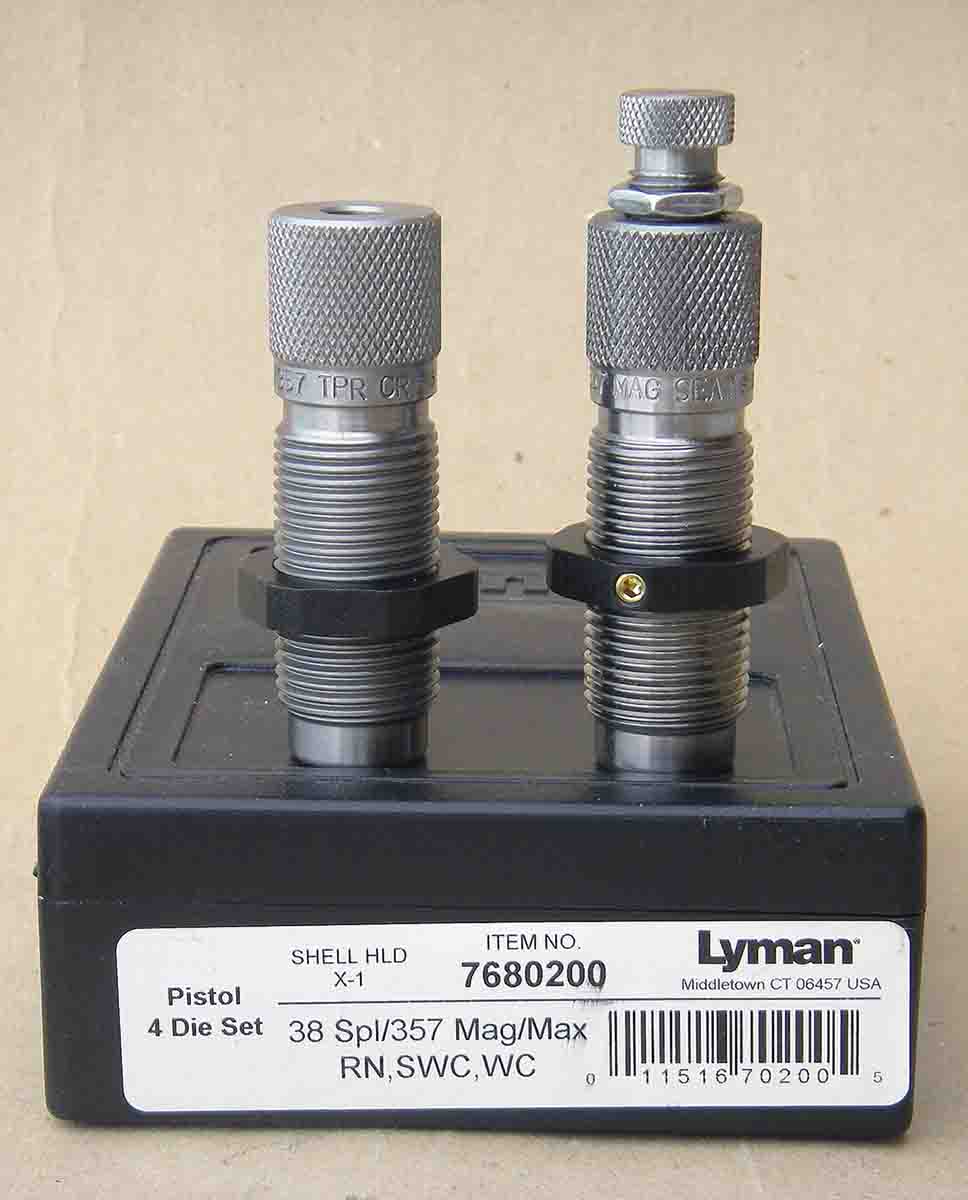 Obtaining the correct crimp on revolver cartridges is a crucial part of producing top-notch handloads. Unfortunately, this is often misunderstood. Sometimes a crimp is applied excessively, other times too lightly, but often the type of crimp provided by a given die is less than perfect for the crimp groove or cannelure of a particular bullet.
The crimp serves multiple purposes in revolver cartridges. The two most important include preventing bullets from "walking" out of the cartridge case – or what is more commonly known as "jumping crimp" – when subjected to recoil, and it aids in obtaining correct powder ignition, which is especially crucial when firing large capacity magnum revolver cartridges with slow-burning, hard-to-ignite powders. Bullets that "jump crimp" may inconveniently tie up a gun but can also pose a potentially dangerous situation. Proper bullet-to-case fit is also an important part in obtaining correct bullet "pull," but that subject must be discussed another day.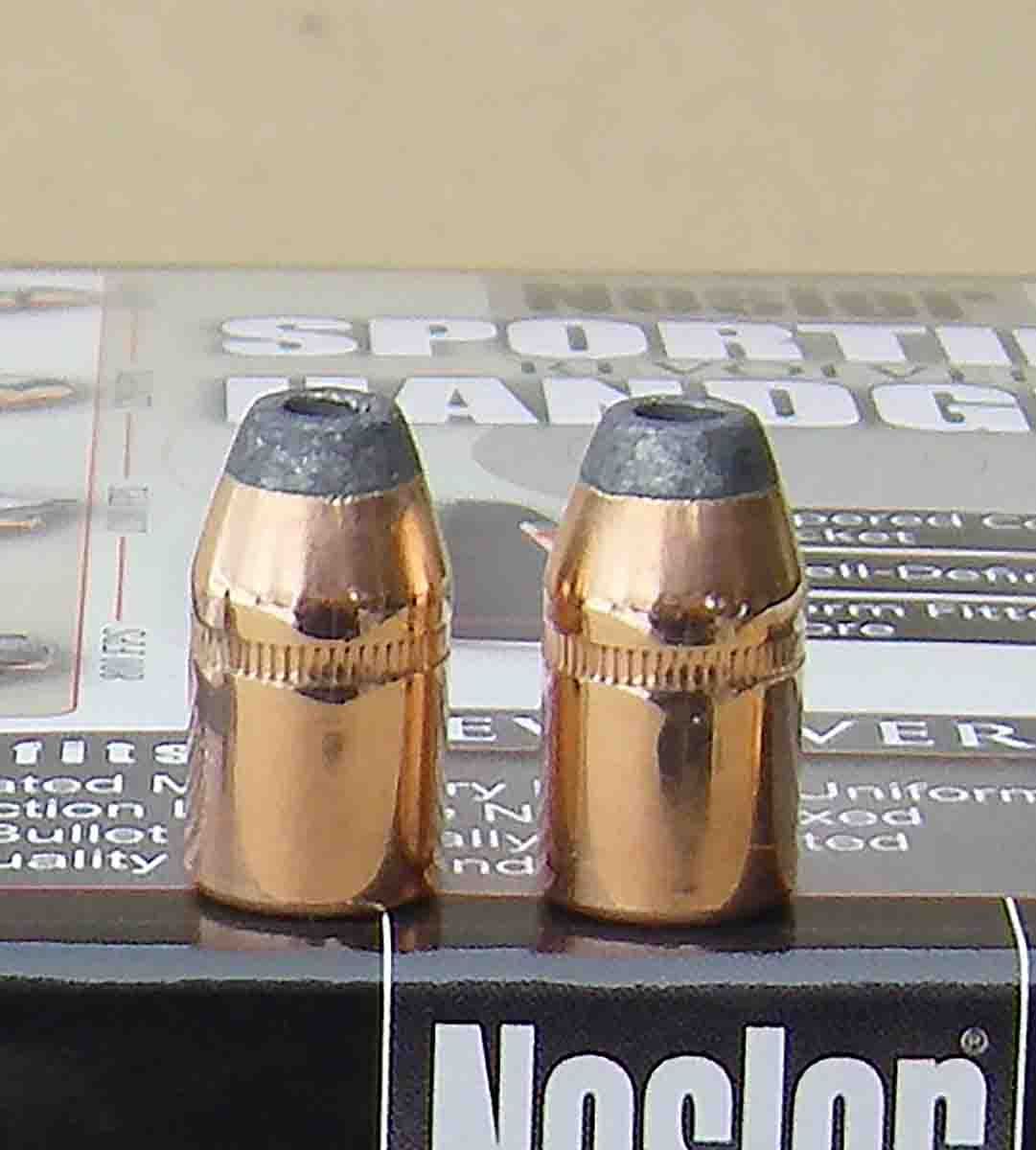 Unlike most autoloading pistol cartridges, such as .45 ACP, .40 S&W, etc., that have a specified crimp measurement to allow the case mouth to maintain correct headspace control while properly holding the bullet in place, revolver cartridges headspace on their rims, so the crimp style, depth, etc., is subjective. Although some cartridge, bullet and die combinations will allow bullets to be seated and crimped in a single step, it is generally best to seat bullets and apply the crimp as a separate step, which gives more uniform results, less bullet deformation and better accuracy.
Revolver cartridge dies generally come standard with a roll crimp, as most bullets – cast and jacketed – are designed to receive a roll crimp. To apply uniform roll crimps, it is best to use cases that are of one lot number and are of the same length, otherwise the crimp will vary, which adversely affects extreme spreads and accuracy.
I prefer to seat the bullet so that the case mouth is near the top of the bullet's cannelure, with only about 10 to 20 percent (around .005 to .010 inch) of it being exposed, then apply the roll crimp. Generally speaking the case is crimped into the cannelure (for jacketed bullets) as deeply as it will allow, without damaging or deforming the bullet. It should be noted that not all dies are the same, and many provide a less-than-perfect crimp with a given bullet.
Most cast bullets usually feature a fairly deep crimp groove. With the case mouth flared just enough to prevent shaving bullets as they are seated, seat them until the case mouth is even with the top of the crimp groove, then apply a roll crimp that presses the case mouth fully into the bottom of the groove. Again, do not apply such a heavy crimp that the bullet is damaged, or accuracy will deteriorate.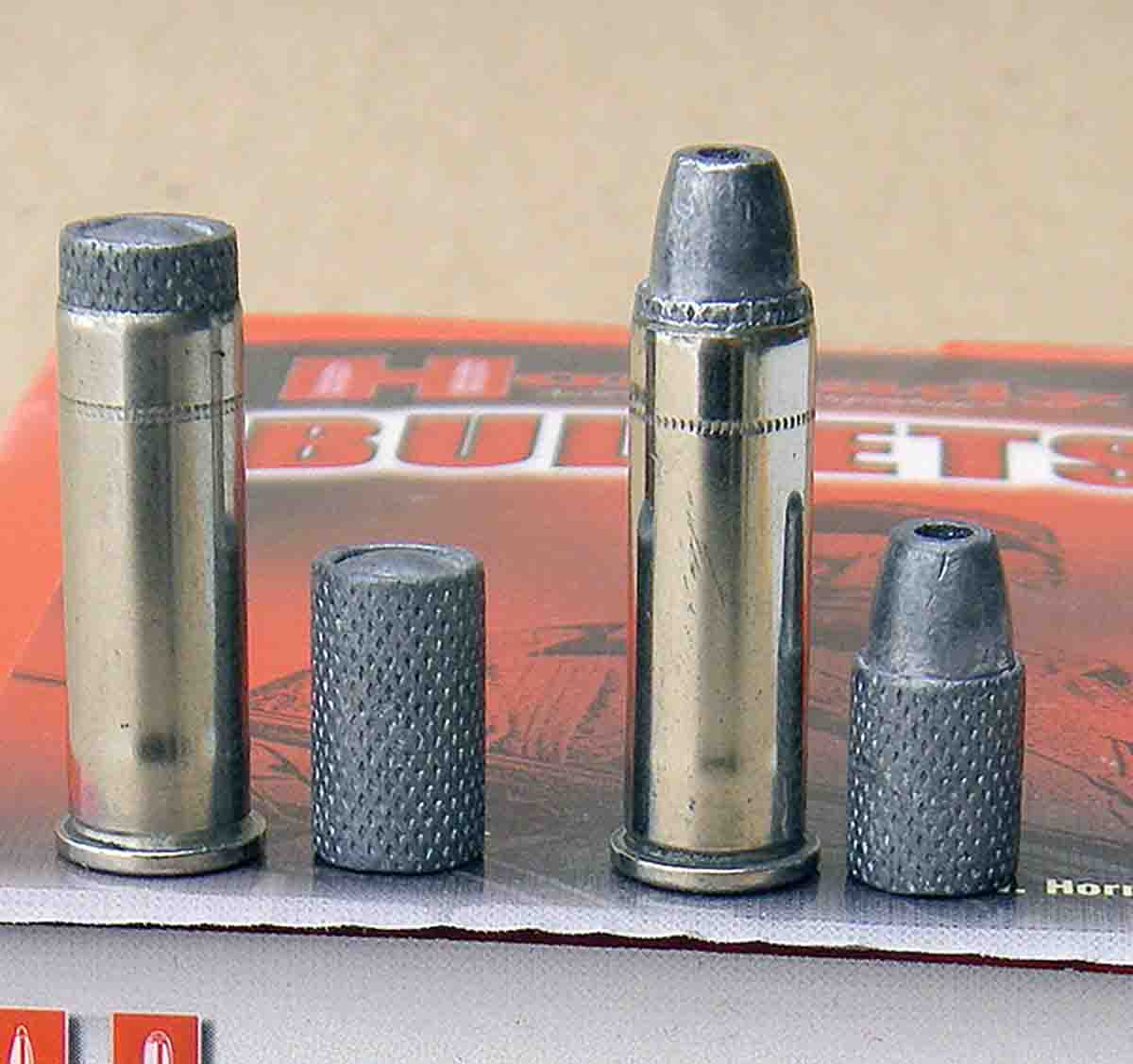 In addition to the traditional "radius" roll crimp, the "chamfer" style roll crimp die has become popular when handloading heavy recoiling magnum revolver cartridges. This die, as produced by RCBS, will provide the traditional roll crimp, but when used in conjunction with bullets featuring a wide, square-bottomed, deep crimp cannelure or crimp groove that is at least .060 inch wide, it will produce a "neck-down" style crimp for maximum bullet hold. This die was first developed specifically for the .454 Casull around 1983 by Dick Casull but has been expanded to include other calibers.
Taper crimp dies are generally used in conjunction with autoloading pistol cartridges, but they are also popular for revolver cartridges and rank high in die sales. RCBS and Lyman offer them individually; Lyman also offers them as a part of its four-die revolver sets, along with a roll crimp die. Some bullet designs yield best results when taper crimped. For example, a classic cast bullet for the .45 Colt is Lyman 452190, which has no crimp cannelure. After seating bullets to the correct overall cartridge length of around 1.580 to not over 1.600 inches, a taper crimp can be applied over the bullets' ogives. Many swaged lead bullets from companies like Hornady and Speer do not have a crimp groove cannelure, so they must have the case crimped into the bullet. Since most swaged-lead bullets are intended for target and midrange velocities, they are usually loaded in conjunction with fast-burning, easy-to-ignite powders, so a heavy crimp is not required, as it will cause excessive bullet deformation and loss of accuracy. A light to medium taper crimp is generally adequate to hold the bullet, obtain reliable powder ignition and produce accurate handloads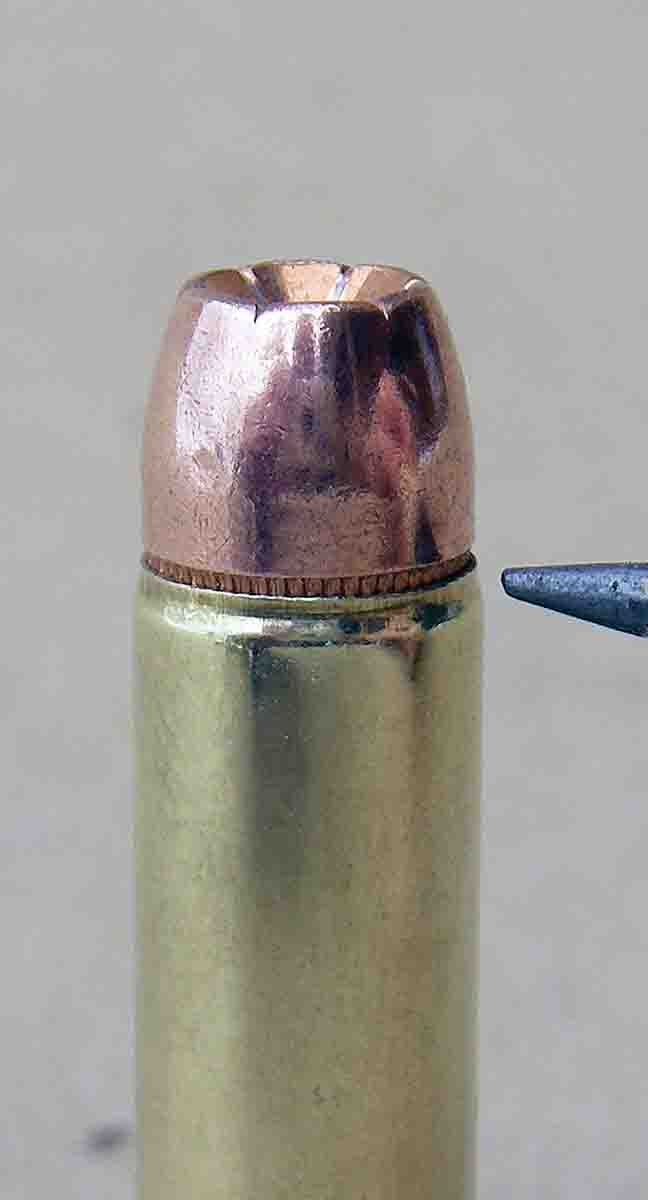 Many of the new plated bullets feature a very shallow crimp cannelure (and in some instances, no cannelure) that are best taper crimped. It is also noteworthy to mention that Nosler offers outstanding cup-and-core revolver bullets, such as the Sporting Handgun .38-caliber 158 grain in JSP and JHP configurations, the .44-caliber, 240-grain JSP and JHP and several others. Their crimp cannelures are comparatively shallow. Here too, applying a taper crimp prevents bullet deformation while still allowing it to be held firmly enough to prevent it jumping crimp in .357 and .44 Magnum loads. The correct amount of taper crimp will vary, but usually when loading these bullets in magnum cartridges, it is best to apply as much as possible without damage to the bullet.
Because dies vary as to the crimp profile that they produce, even from the same manufacturer, I keep several seat/crimp dies on hand for each caliber, and then match the best crimp profile to a given bullet. It should also be noted that cases vary in thickness, so dies will need to be adjusted when changing case manufacturer to maintain uniformity.