When my wife, Roberta, came home and informed me of Ken Waters' passing recently, a lot of thoughts raced through my mind, but it all boiled down to one: It was an honor to work with such a remarkable man. The breadth of his life's work as a handloader covers an astonishing variety of the usual rifles and cartridges, but it was his appreciation and respect for his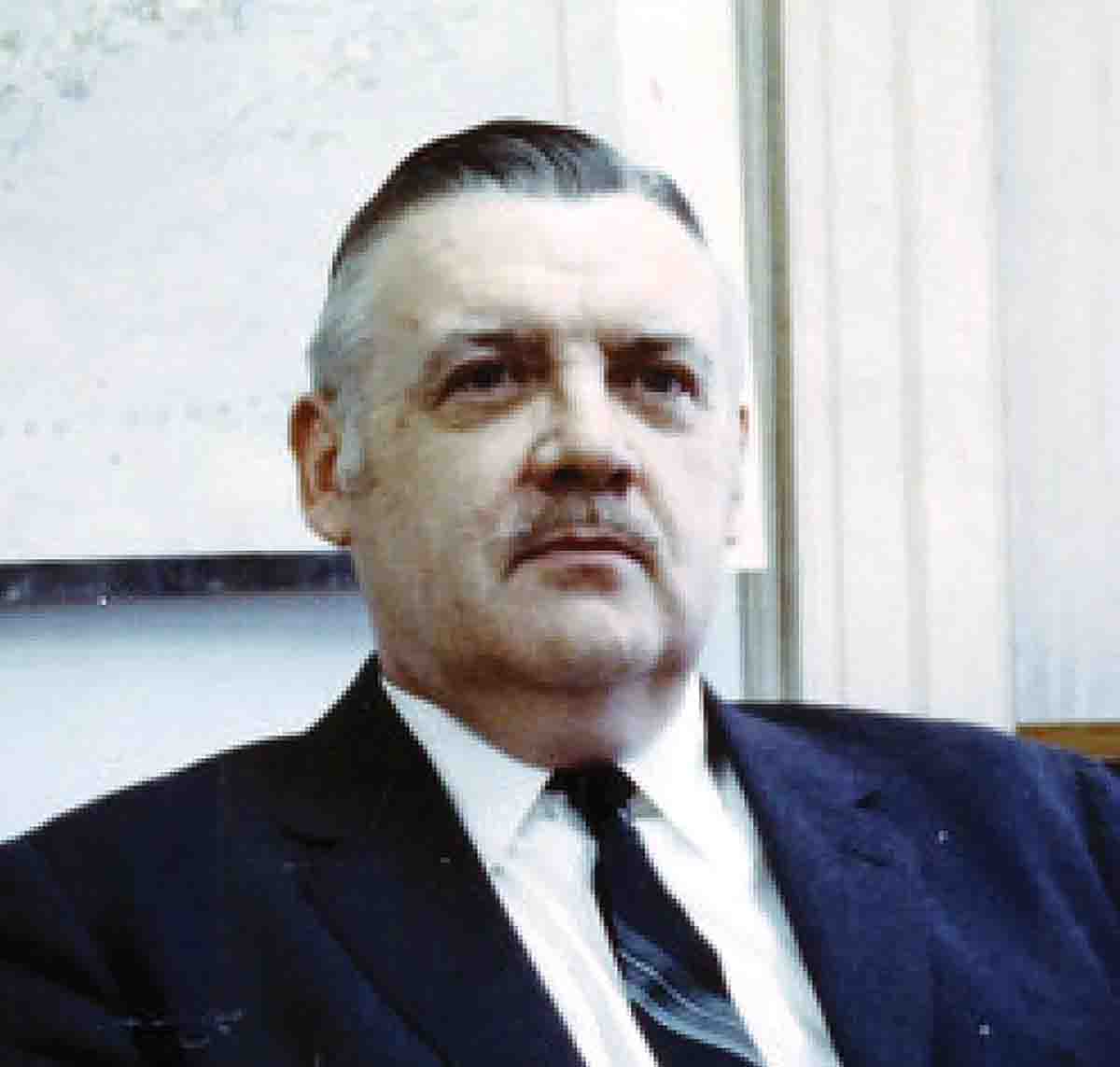 readers that set him apart, not only for his volume of Pet Loads but also letters and correspondence to readers across the world. It is funny now, but I was serious a few years ago when Ken called, mentioning that he should retire, because he was running out of topics to cover in Pet Loads. I remarked, "You can't retire; there's probably some guy in Australia who wants information about the .263 Express (a wildcat Ken designed in the mid-1950s that was popular in Australia for kangaroo control, which was reincarnated as the .260 Remington years later), and there isn't anyone else on the planet to contact with your knowledge of wildcats, let alone the seemingly infinite list of factory loads that keeps getting longer and longer."
That was true then, and it's true now. Rest in peace, dear friend.
Excerpts from the New Canaan Advertiser:
Kenneth L. Waters, 99,
WW II Veteran,

Former Town Official
Kenneth L. Waters of New Canaan died January 8, 2017, at his home following a brief illness. Born July 22, 1917, in Pound Ridge, New York, the son of Hobart and Eleanor Waters, he moved that same year to New Canaan and attended school here, graduating from New Canaan High in 1935, following which he attended Short's Business School in Stamford. In 1939 he was appointed as a member of the New Canaan Board of Assessors.
With the approach of World War II in 1940, Ken sought appointment as a sub-lieutenant in the Royal Navy for service aboard the 50 old destroyers being transferred from the U.S. Navy to the British under Lend-Lease. While awaiting official acceptance from the British consulate, he was inducted in the U.S. Army on March 21, 1941.
Married to Lois Ventres of New Canaan on December 16, 1941, while on leave, he served successively in the 102nd and 91st Infantry regiments before being assigned to ships of the Army Mine Planter Service in May 1942 because of his Coast Guard Ships Operator's License.
Following 18 months of service assisting in the planting of submarine mines across the entrance of Chesapeake Bay, and having earned a Third Mate's license, he was appointed a Warrant Officer, Second Mate of the USAMP Frank on November 3, 1943, then engaged in planting mines across the entrance of Delaware Bay, aboard which he served with a Second Mate's license until honorably discharged on March 27, 1945. Volunteering in the Coast Guard Reserve in April 1945, he was a deck officer aboard Merchant Marine ships until completion of the war with Japan.
From 1946-50, Ken underwent architectural training with Donald G. Tarpley, A.I.A. in Darien, after which he became a construction examiner with the Federal Housing Administration from 1950-57. Ken was a member of many school building committees, was certified as a building official by the state, appointed chief building official for New Canaan, was New Canaan's representative to the regional planning board, served as chairman of the town board of appeals and captain of the New Canaan Auxiliary Police, retiring in 1981.
During a writing career of 50 years, Ken wrote four books and hundreds of magazine articles. His sports were sailing, rifle shooting, shotgunning and hunting. He presented a library of world warship photos (1870–2000) as compiled by him to the U.S. Naval War College, Newport, Rhode Island.
He was predeceased by his wife, Lois, after 64 years of marriage in 2006; also by his parents, sister Dorothy Waters Smith and brother Harry H. Waters, all of New Canaan. Ken is survived by his daughter Suzanne E. Waters.
Memorial donations to either the New Canaan Historical Society or the New Canaan Volunteer Ambulance Corps are suggested. For online condolences, please visit www.hoytfuneralhome.com.
* * WARNING NOTICE * *
IMR-4895 for Reduced Loads
After my article "Reduced Rifle Loads" appeared in Handloader No. 306 (February 2017), Hodgdon contacted me with new information. After considerable testing, they recommend against using IMR-4895 for reduced loads, suggesting only H-4895 and Trail Boss. – John Barsness