As I have written in these pages several times, I was born and raised in Mingo County, West Virginia, the location of the Hatfield/McCoy Feud of the late 1800s and the Coal Mine/Union Wars of the early 1900s. (My great-great grandmother was Suzanna Hatfield.) In 1968, the nearest college was Marshall University in Huntington, where in November 1970, a plane crash wiped out the football team and coaching staff. The 2007 movie We Are Marshall was based on that tragedy. (Yes, I was a student there at the time.)
Hating the confinement of school, two things kept me sane during those unhappy years. Both were gun stores, and I've just received news that neither exists anymore. There in Huntington was the larger store, Mack & Dave's. Besides firearms and accessories, it sold musical instruments, cameras, jewelry and a host of other things I paid little attention to. Being a teenager fascinated with shooting and handloading, the gun department was a utopia. There were Lyman bullet moulds and loading dies right on the shelves, large stocks of primers and powder and racks full of rifles, shotguns and handguns.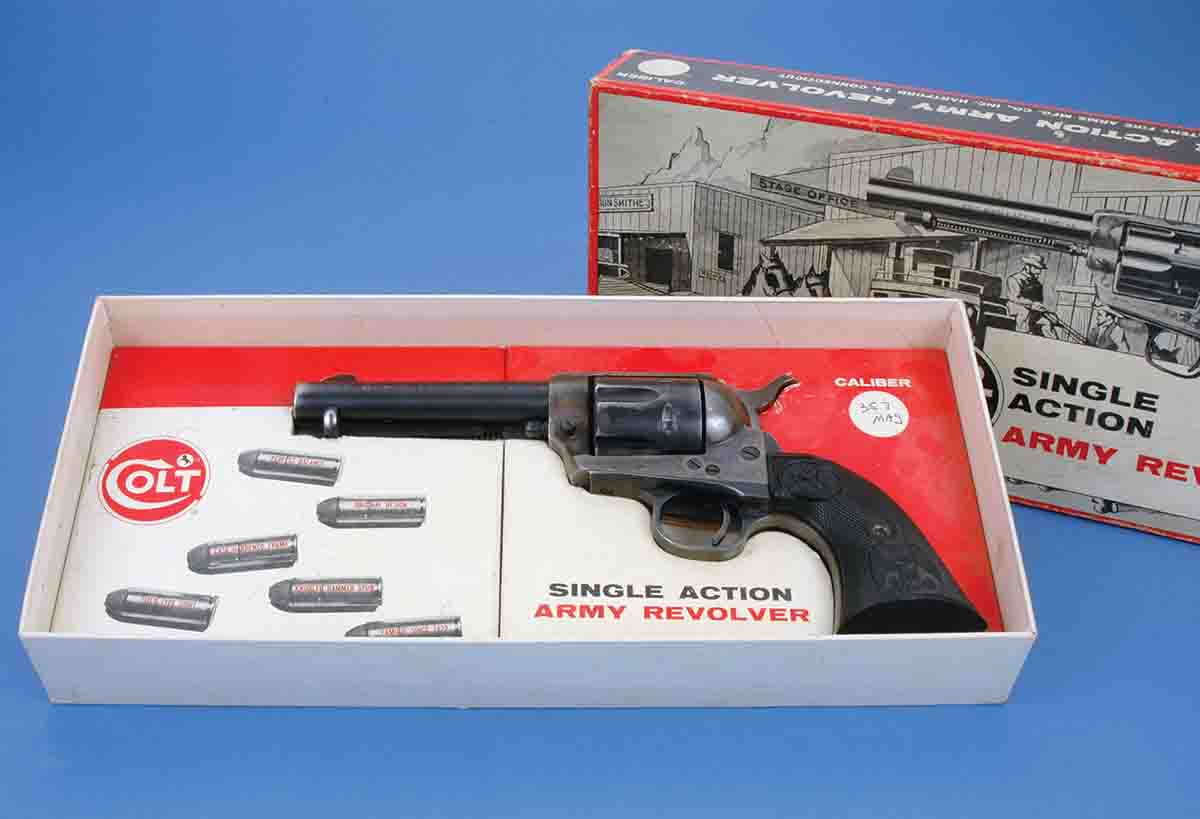 Mostly I bought handguns in those days. My first Ruger Blackhawk .357 Magnum came from there, as did my first S&W Model 28 .357 Magnum. Those were new guns. From the used handgun rack, I bought a Colt U.S. Model 1909 .45 and a 2nd Generation Colt SAA .38 Special, nickel-plated with a 43⁄4-inch barrel. Many of those early purchases were made before I was 21. My brother-in-law, also attending Marshall, was the actual buyer.
The very first handgun I bought after turning 21 was another Colt SAA with a 43⁄4-inch barrel but finished with blue and color casehardening. Its caliber was .357 Magnum. I sold it in 1972, bought it back in 1976, sold it again in 1977 and bought it the third and last time in 1996. I still have it with its stagecoach motif box carrying Mack & Dave's price tag of $194.95. In 1996 I paid $850 to get it back.
Although I visited Mack & Dave's at least weekly, only once a month or so did I make it to Morris Watch Shop about 20 miles from Huntington in the small town of Milton. Labeled a watch shop, it was also a superlative gun store with more used guns than I had ever seen before. Right after spending 1972's summer in Montana, I was back in West Virginia with some jingle in my pockets and a deep yearning for a .45-70 rifle. A visit to Morris Watch Shop turned up a newly introduced Marlin Model 1895 and a Harrington & Richardson Model 1873 carbine (a replica of the famous "trapdoor" of Indian Wars fame). I bought both.
Right away the Marlin proved conclusively that if you mount a Weaver K3 scope and stoke it with some .45-70 handloads of Elmer Keith's formula, you would receive one heck of a scope cut. Conversely, the H&R "trapdoor" taught me the joys of shooting big-bore cast bullets at relatively low velocities, a pastime that eventually turned into a passion for competition.
Morris Watch Shop also had bins of gun parts beneath the counter. By this time I was a Montana resident but in 1976 was back East visiting family and made a point of stopping in Milton. Like so many others, I had been influenced by Skeeter Skelton about "needing" a .44 Special. I asked the girl behind the counter at the watch shop to look in the bin labeled "Colt SAA Parts." She said, "I'll look if you will tell me what you are looking for." To this I replied, "I'm not sure, but I'll know it if I see it." Finally she relented and opened the bin. To my great surprise, among all the other good stuff were two barrels carrying the COLT FRONTIER SIX-SHOOTER stamp on their left sides. They were of 51⁄2- and 71⁄2-inch lengths. This was before the reintroduction of .44-40 SAAs by Colt, so these barrels had to have been decades old but both were new/unfired. I paid $37.50 for the shorter one. It was all the cash I could spare.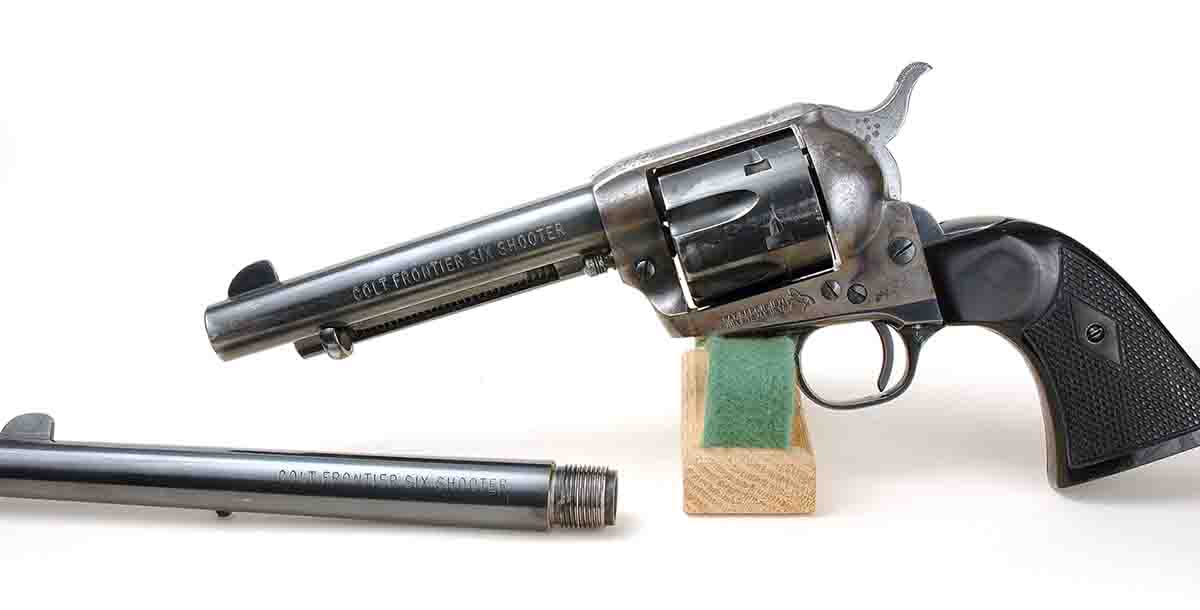 That barrel was installed on a 2nd Generation Colt SAA and fitted with both .44 Special and .44-40 cylinders. For some reason Yvonne calls it hers. Ten years later found me back in Milton, and Morris Watch Shop still had that bin of Colt parts. I would swear in court that the girl in 1986 was the same one from 1976, and we had the exact same conversation, word for word. I walked out with the 71⁄2-inch barrel, but this time it cost me $62.50. I still have it, uninstalled and waiting for a special project.
When I arrived in Huntington in 1968 and made my way to Mack & Dave's the first time, something else was discovered that helped change my life. It was Handloader magazine. Instantly I became devoted to it and its sister publication Rifle that came along shortly thereafter. Here I am, nearly 50 years later writing for both.
Though I had not visited either of the above stores for three decades, it is with sorrow that I learned of their demise. In my era they were my "safe spots."