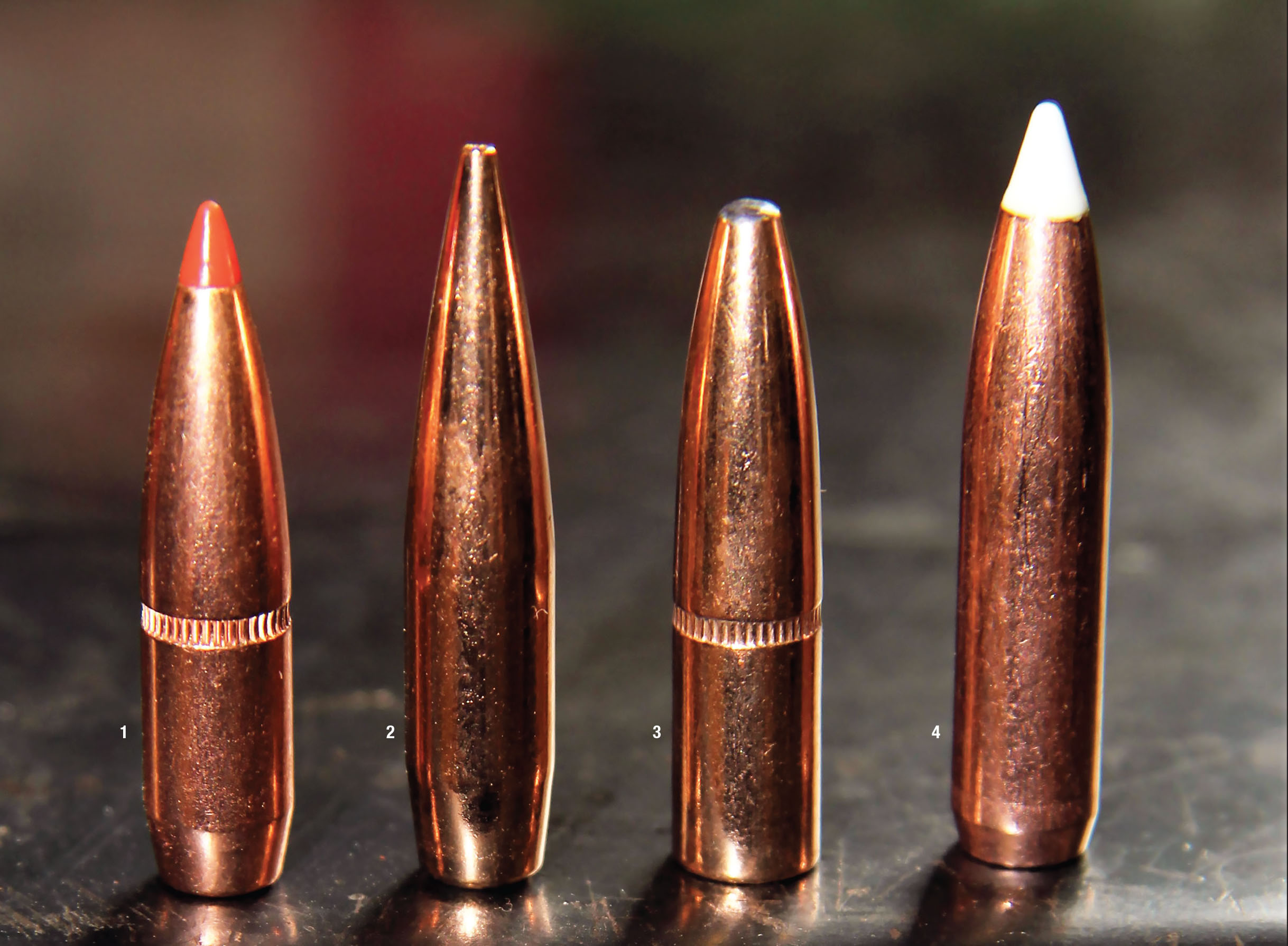 Introduced in slightly different form as the .256 Newton, today's 6.5-06 A-Square has been with us since 1913. It is the brainchild of Charles Newton, an undisputed firearms genius who was well ahead of his time. If that name sounds familiar, think in terms of the .22 Savage, and most notably, the .250-3000, or .250 Savage. Newton is one of those names, like P.O. Ackley, Colonel Townsend Whelen, Phillip B. Sharp or Ned H. Roberts that speaks of the intrepid age of cartridge development and handloading. Educated as a lawyer, Newton was an avid handloader who developed his own reloading tools and eventually became a firearms manufacturer. Newton was granted many firearms patents during his career and started his own arms manufacturing firm in 1914.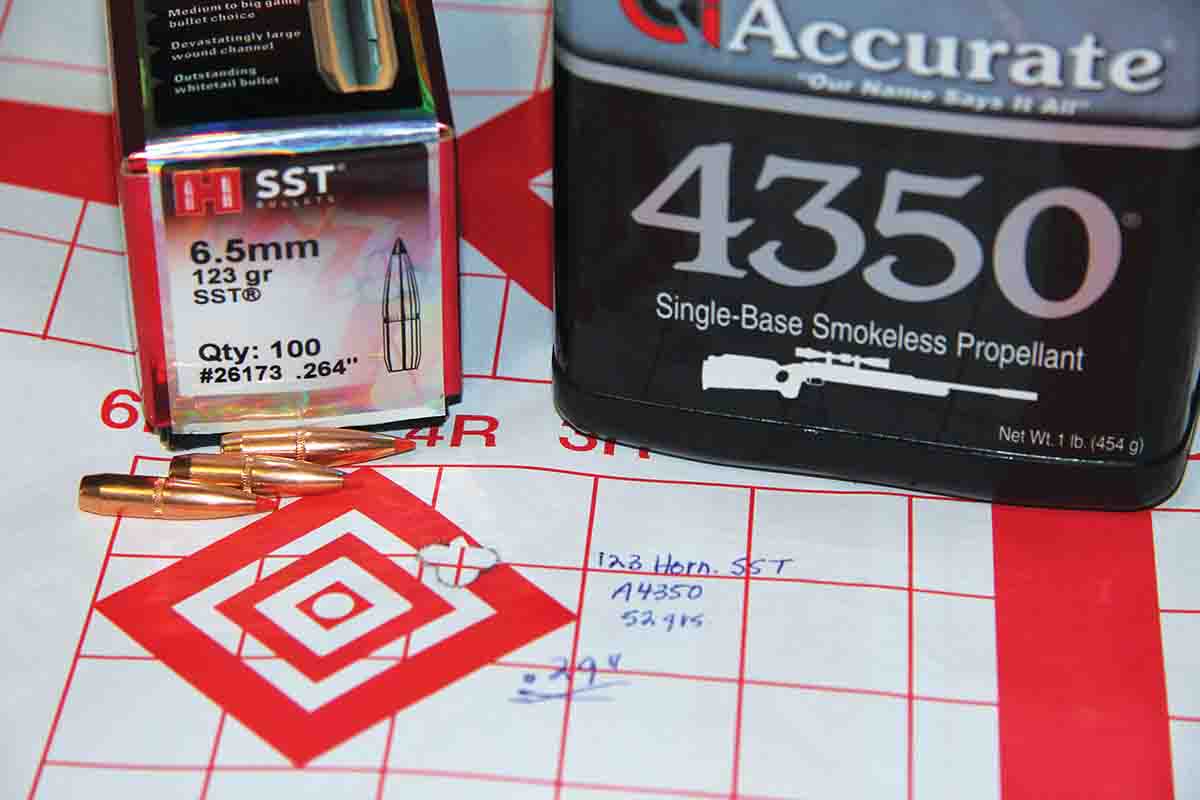 Newton can be linked to no fewer than 10 unique cartridges, including the obvious rounds already mentioned, plus the .30 Newton (necked-down 11.2x72mm Schuler, producing 3,208 feet per second (fps) with a 150-grain bullet) and the .35 Newton (necked-up .30 Newton, pushing a 250-grain hollowpoint to 2,800 fps), plus others ranging from .22 to .40 caliber and often developed in conjunction with Western Cartridge Company. Many handloaders will argue that Newton was instrumental in developing what would become the still-popular .280 (7mm Special) and .25-06 (.25 Special) Remington cartridges, though original dimensions certainly differ slightly. Newton's .22 Newton was created by necking down the 7x57mm Mauser case and loading a .228-inch diameter, 90-grain bullet with a reported muzzle velocity of 3,100 fps. Most of his creations were available only through the Newton Cartridge Company.
A levergun fan early in his career, Newton eventually began fashioning rebarreled Mauser and Sauer bolt actions able to withstand the higher working pressures of his hopped-up cartridges. For a time, barrel maker Harry Pope worked for Newton, employing an innovative oval rifling pattern. Interestingly, most of Newton's cartridge creations did not gain widespread popularity with shooters of his day, most designs were so ahead of their time they were misunderstood. Newton advocated blazing velocities and flat trajectories well before it became fashionable. Newton's rifle manufacturing companies (in various iterations) lasted from 1914 to just 1924, with his ammunition plant closing in 1919.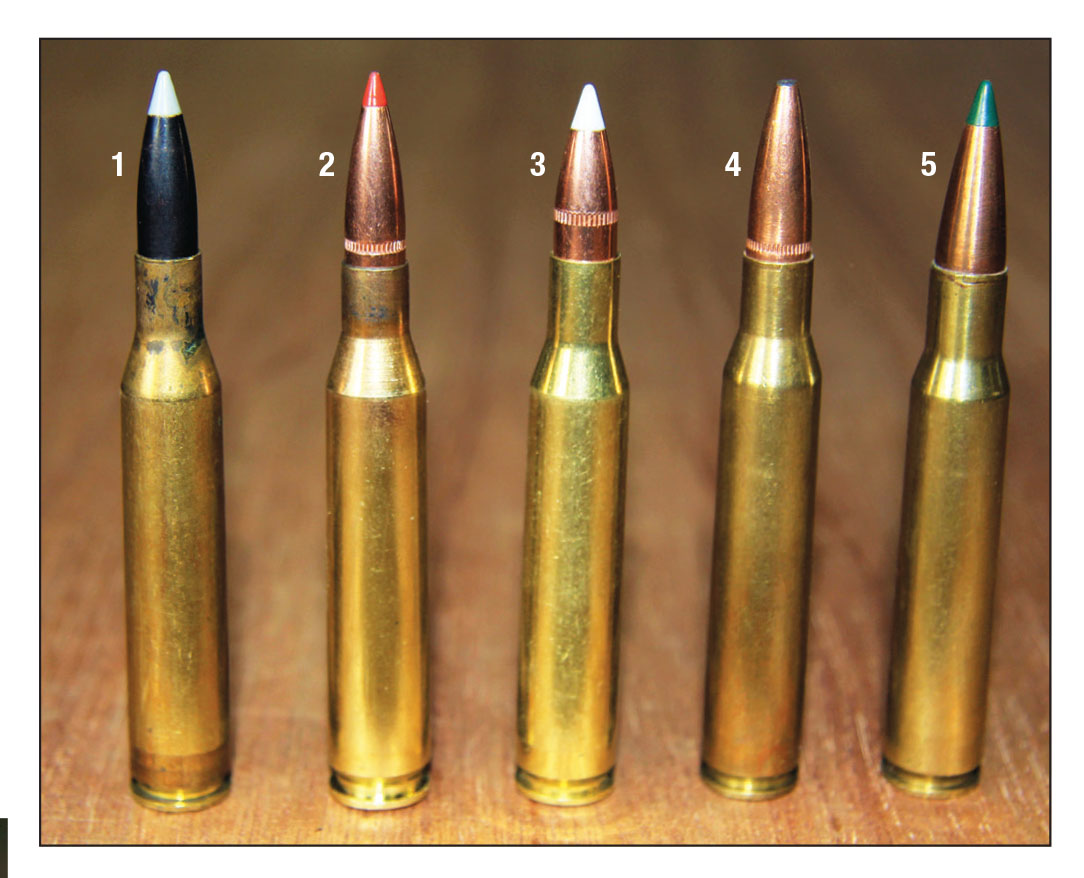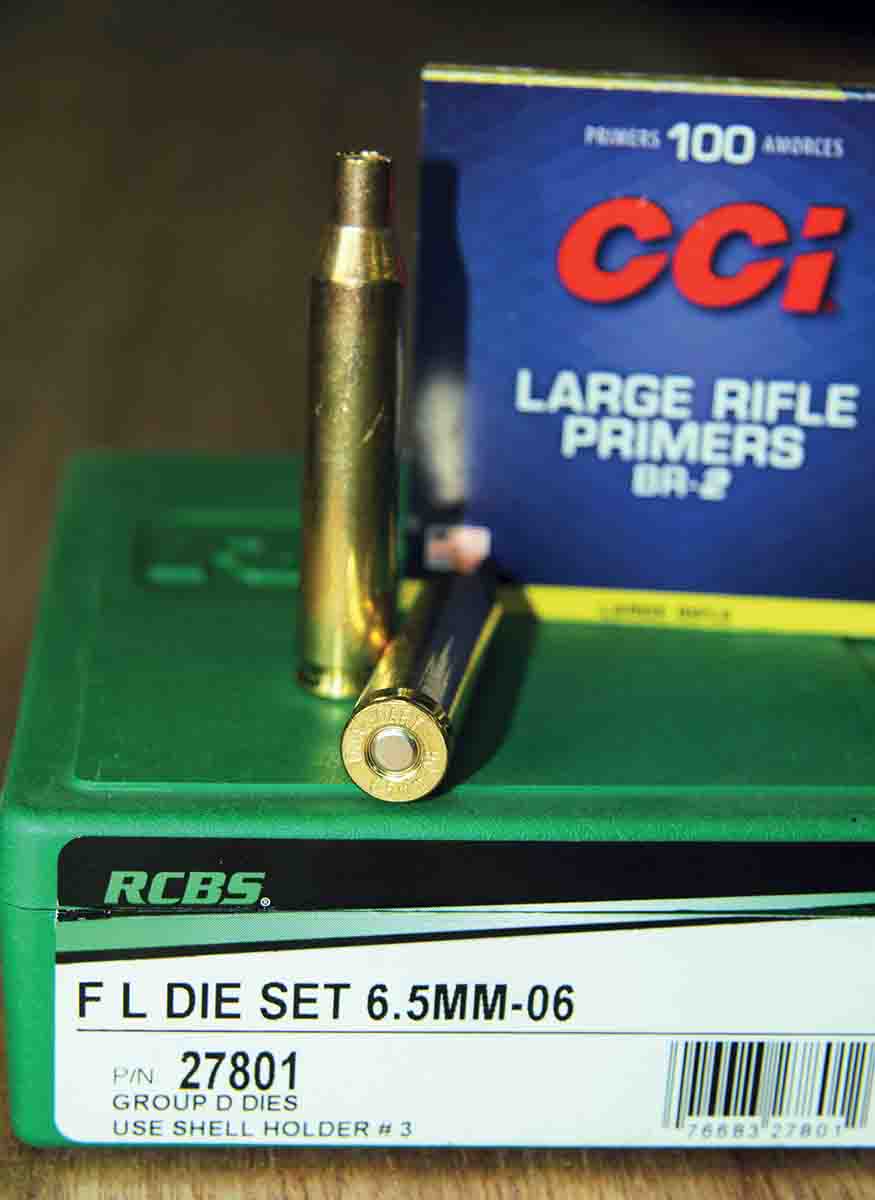 Charles Newton incorporated the Newton Arms Company in 1914 to promote his proprietary cartridges in high-quality rifles capable of safely withstanding his cartridges' high chamber pressures. His earliest catalogs offered Mauser and Sauer-Mauser rifles converted to Adolph and Newton cartridges, likely by Fred Adolph himself. Fred Adolph was a gunsmith in Genoa, New York, and Newton and Adolph worked on many early cartridges together – first with Adolph labels and later with Newton's name.
Records show that Newton made arrangements with Mauser in 1914 to import 6.5mm rifles to the U.S. for conversion to .256 Newton rifles.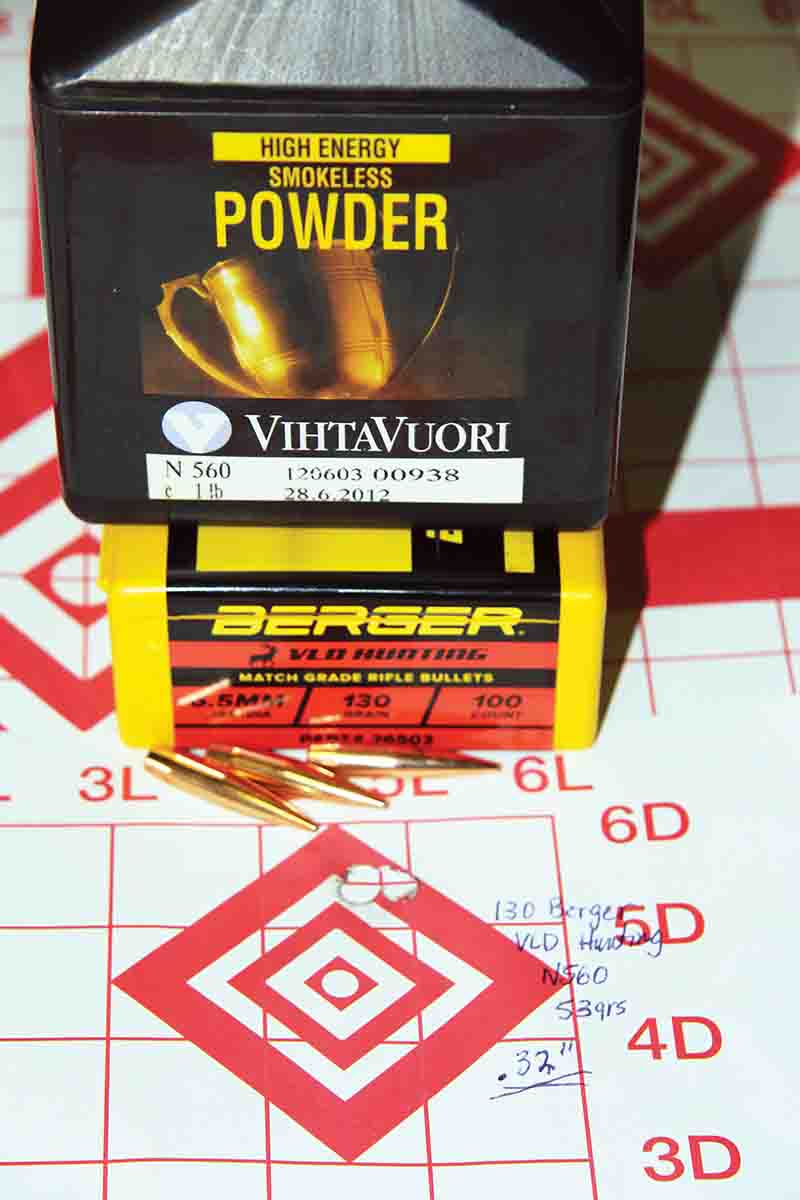 The first Mauser rifles arrived in August 1914; subsequent orders were interrupted by World War I. This led Newton to manufacture his own rifles, contracting Harry Pope to make the barrels, as mentioned. These First Model 1916 rifles were made in Buffalo, New York. Sadly, the company was plagued by financial difficulties and the challenges of manufacturing ammunition during an ongoing World War. About 2,400 rifles were manufactured in 16 months before Newton's money troubles came to a head. The story becomes increasingly tangled from there, with the company continuing in spurts and starts until 1924, with maybe 6,600 total Newton rifles ultimately made.
The .256 Newton/6.5-06 languished until the days following World War II, when large numbers of European 6.5mm rifles were thrust into circulation, and the slower-burning powders required to help the round reach its full potential – like IMR-4350 – became readily available.
Parent .30-06 Springfield cases had obviously become abundant following the war. Still, it took the A-Square company until 1997 to SAAMI standardize the cartridge, hence the modern moniker, 6.5-06 A-Square. Even then, it took until the 2008 introduction of the be-all, end-all 6.5 Creedmoor for American shooters to shake their aversion to 6.5mm-caliber rounds – a caliber Europeans embraced as early as 1890. Today, of course, all the cool kids are shooting 6.5mm cartridges.
Factory .256 Newton ammunition produced by Western Cartridge Company was discontinued by 1938, transforming a commercial cartridge into a wildcat in an odd reversal of convention. The 6.5-06 A-Square became a handloader's cartridge, but one well worth investigating.
The venerable .30-06 has been used as the parent case for everything from the 6mm Texan to .338-06, including commercial successes like the .25-06 Remington, .270 Winchester, .280 Remington and .35 Whelen. So why not the 6.5-06 and its obviously ballistically-talented 6.5mm bullets? The 6.5-06 sits smack between the .25-06 Remington and .270 Winchester, while handily outperforming both. Additionally, 6.5 bullets are offered in a wider array of options than the .257 or .270 calibers.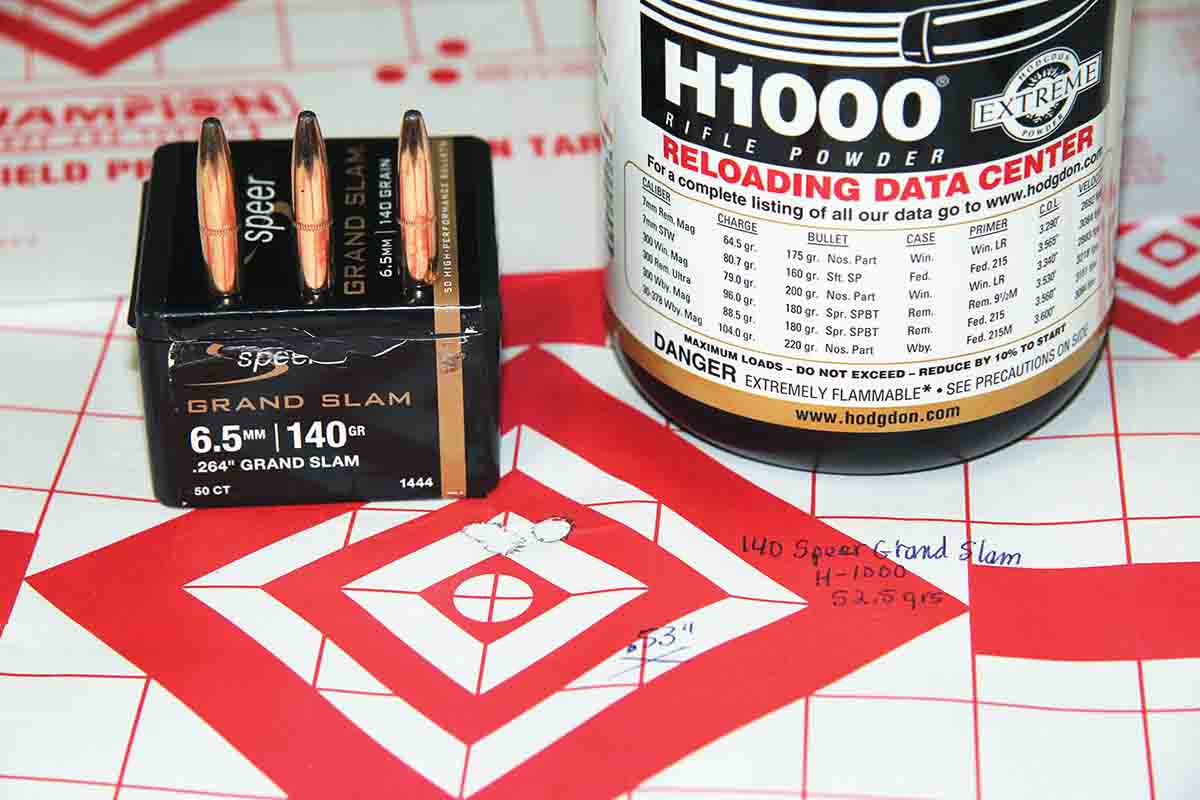 The 6.5-06 cartridge provides performance closely mirroring the popular 6.5-284 Norma – in fact, start loads for both are fairly interchangeable. The 6.5-06 is only slightly less powerful than the .264 Winchester Magnum, while producing much less throat erosion and barrel wear. The only knock against the 6.5-06 is that it requires a long action, which bothers me not at all. I have loaded my 6.5-06 with 90- to 100-grain bullets for use as an extreme-range, windy-day rock chuck cartridge, but here I had big game in mind, selecting hunting bullets from 123 to 140 grains.
Creating cases for the 6.5-06 is no more difficult than shoving well-lubed .25-06 Remington, .270 Winchester, .280 Remington or .30-06 Springfield brass through standard resizing dies and trimming to 2.494 inches after. I could have done that, as I certainly own plenty of .25-06 and .30-06 cases for rifles found in my gun safe. But I have a thing for proper headstamps, especially since I own the similar .25-06 Remington.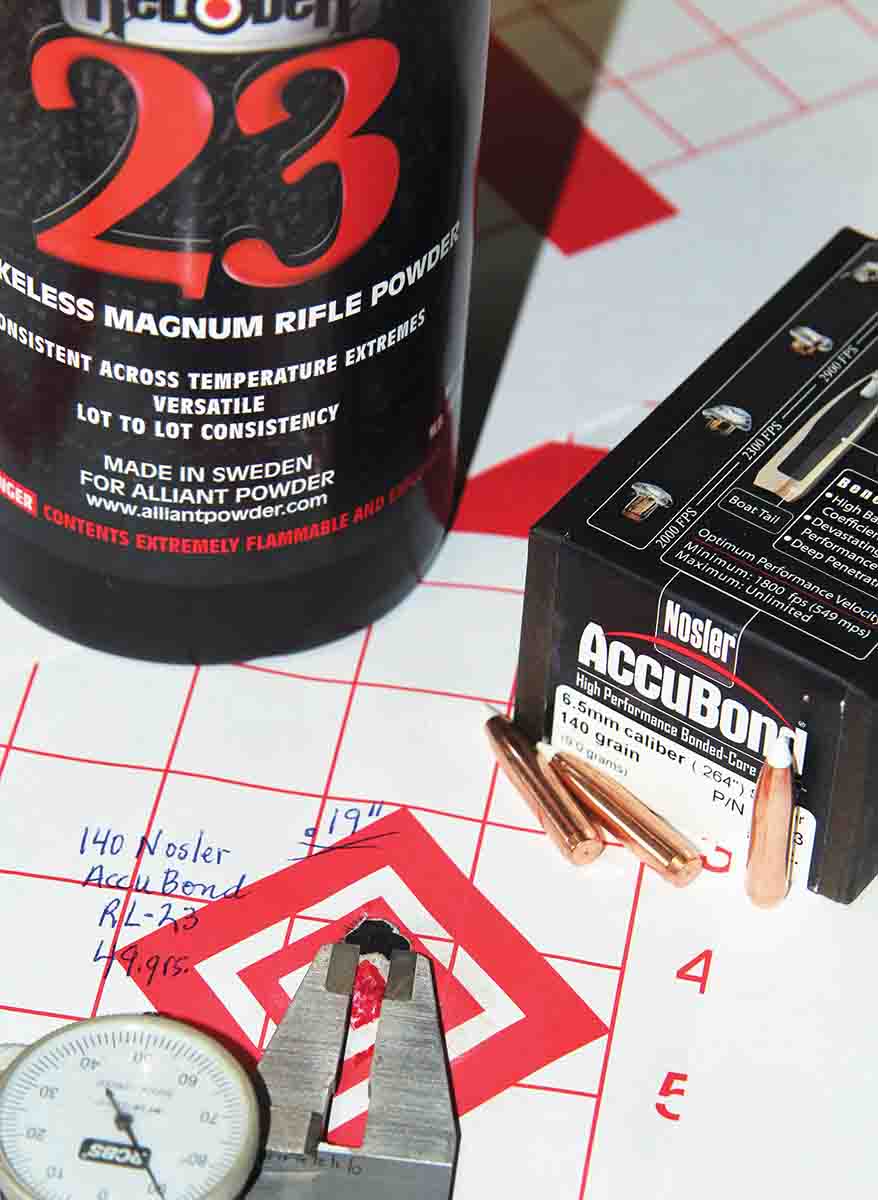 For brass, I turned to Quality Cartridge, which rustled up 200 new cases. Before loading, I pulled out 10 random cases, finding an extreme weight deviation of about 3.5 grains, which is pretty good. An overall loaded length of 3.34 inches is generally recommended to operate in standard '06-length actions. Dies are offered by every major maker. A new RCBS full-length die set was used to assemble the accompanying loads. CCI BR-2 Large Rifle primers and an Area 419 ZERO Precision Reloading Press rounded out the gear list.
Bullets included what 6.5mm examples I had on hand – excluding varmint and target numbers – as securing additional examples just wasn't going to happen in these strange times. This left four serious big-game options.
First up was Hornady's 123-grain SST, built to include a polymer SuperShock Tip and InterLock internal expansion-check ring. The design, in my opinion, is near ideal for pronghorn and smaller deer like the Coues' whitetail. That sharp red tip and boat-tail profile give it an excellent .510 G1 ballistic coefficient (BC) to maximize long-range performance. The Hornady was paired with select Western powders. Up next, Berger's sleek, 130-grain hollowpoint/boat-tail VLD Hunting serves the same purpose as the SST but includes a higher .562 G1 BC to better buck crosswinds and flatten trajectories. Vihtavuori powders were paired with the Berger.
Speer's 140-grain Grand Slam was up next, a tough, controlled-expansion hunting bullet I'd trust to drive deep on bull elk. Despite a flatbase and softpoint, this bullet provided a respectable .498 G1 BC in case a long poke is indicated. Two IMR and one Hodgdon powder were paired with the Speer. Finally, Nosler's 140-grain AccuBond combines a white polymer tip and boat-tail, tapered gilding metal jacket and proprietary bonding process to provide another sturdy, large, big-game option. A .509 G1 BC ensures reliable performance in wind or at extended ranges. The newest Alliant Reloder powders were paired with the Nosler.
I own this hefty test rifle and I hunt with it periodically. My father had it put together by a professional before he lost interest in anything larger than a prairie dog and passed it on to me. I once believed the rifle was based on a commercial Mauser action, but closer inspection revealed the action to be a Remington Model 30, a Mauser-inspired design based on the military P14/M1917 Enfield made in the U.S. and UK between 1921 and 1925. It is a robust action made for .30-06-type cartridges, proof tested to 70,000 psi and including a controlled-feed system. It was fitted with an E.R. Shaw barrel measuring 24 inches long and .90 inch at the muzzle. The rifle includes a crisp Timney trigger and the dogleg bolt cocks while closing.
The stock is a custom job carved from dense curly maple, with contrasting maple panels added to create a wide forend that adds stability atop a rest. The action was professionally glass bedded and the barrel was threaded to hold a Precision Hardcore Gear Slotted Hybrid Muzzle Brake (or suppressor), which combined with the rifle's 12-pound mass, reduces recoil to a gentle push. I'm not sure what the goal was when building this rifle, but a long-range bench rifle is the only thing that makes sense. I have used it for hunting hogs and pronghorn, meaning nowhere that required getting too far from a vehicle. It makes the ideal rifle for load testing. The rifle's Zeiss Conquest V4 6-24x 50mm top-turreted scope is set in steel Talley rings atop two-piece Weaver bases. This combination has generally proven capable of sub-half-inch groups with the right loads.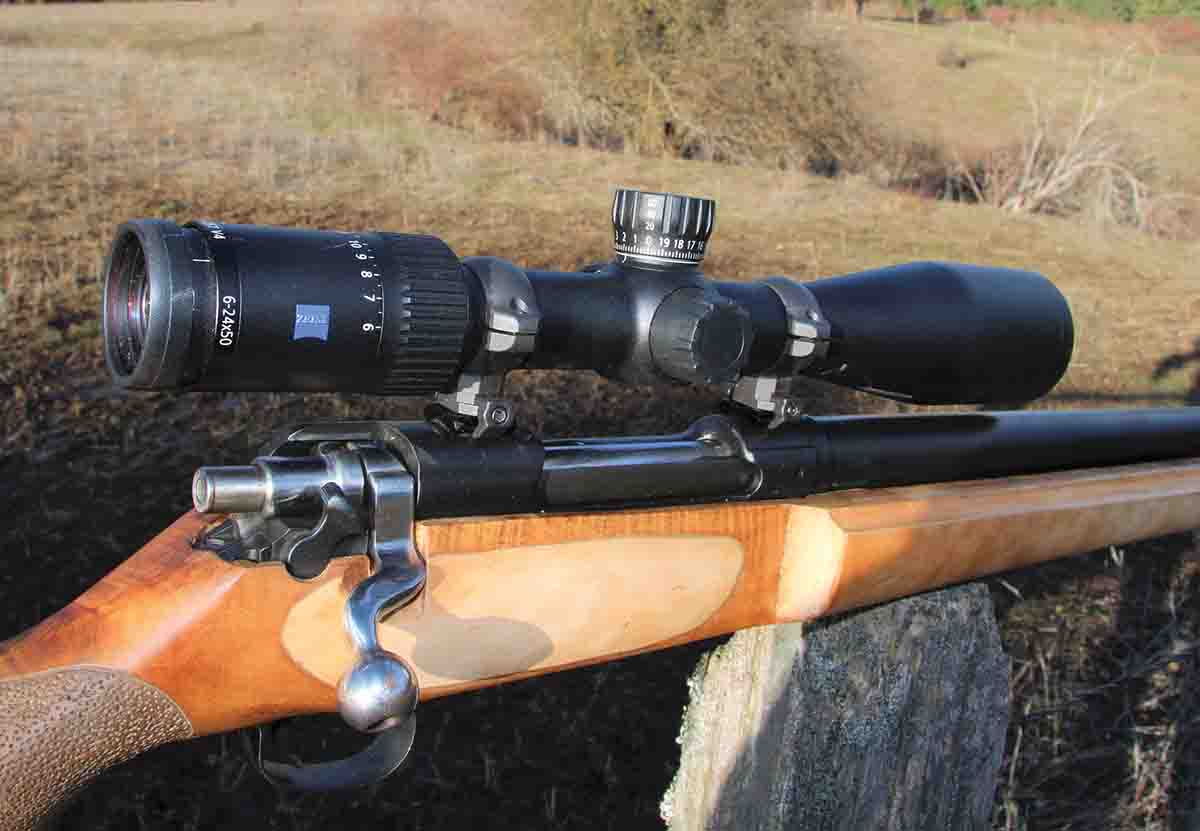 The Hornady 123-grain SST paired well with the Western powders, produced an impressive .67-inch overall group average and at least one, sub-half-inch group with each example. Picking just one of these powders would prove difficult. Accurate 4350 produced a .29-inch group with 52 grains of powder at 2,936 fps, Ramshot Hunter a .40-inch group at 2,960 fps with 49 grains of powder and Accurate 2700 a .49-inch group at 2,860 fps with 47 grains of powder. Accurate 4350 gave a slight accuracy edge with a .59-inch overall group average, as well as providing the lowest extreme velocity spreads combined with clean burning properties.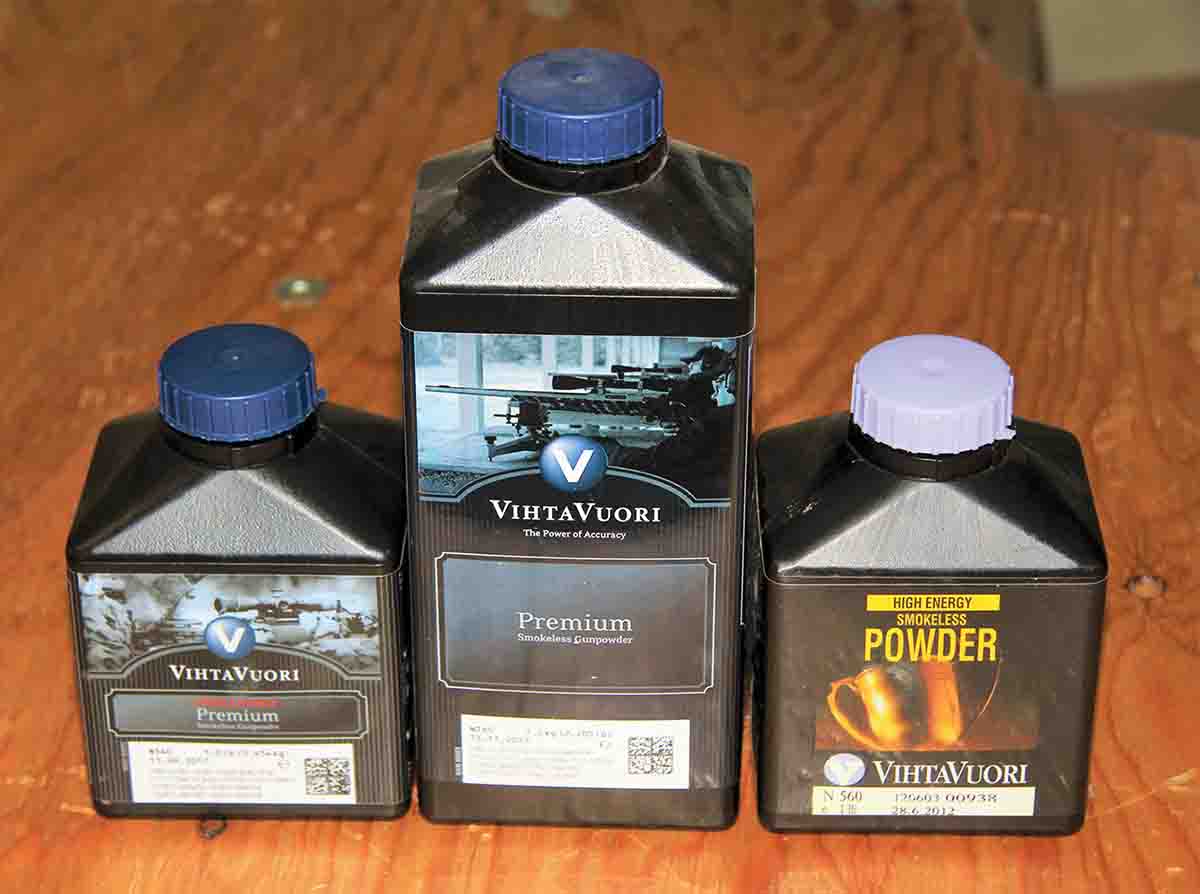 My 6.5-06 rifle absolutely
loves
Berger's 130-grain VLD Hunting bullets. I have assembled some quarter-inch groups with this bullet and Alliant Reloder powders, though the Vihtavuori powders did just fine. The overall group average was .60 inch. Vihtavuori N165 and VV-N540 provided similar (and respectable) velocities (2,748 to 2,880 fps), but VV-N560 proved the speed king, starting at 3,021 and finishing at 3,163 fps. All provided excellent accuracy, VV-N165 a .43-inch group at 2,799 fps using 53 grains of powder; VV-N540 a .41-inch group at 2,789 fps; and VV-N560 a .32-inch group with a maximum 53-grain load at 3,163 fps. Take your pick, but that VV-N560 combination of accuracy, single-digit extreme velocity spreads and velocity is difficult to beat.
The 140-grain Speer Grand Slam, paired with IMR/Hodgdon products, turned in some respectable groups, especially in the context of big-game hunting. The .75-inch overall group average is more than sufficient accuracy for any big-game animal out to 400 yards. IMR-4451 proved remarkably consistent through all three charge weights, grouping from .60 to .65 inch at velocities from 2,501 to 2,641 fps. IMR-4955 provided slightly higher velocities (2,679 to 2,753 fps) combined with slightly larger groups (.79 to .98 inch). Hodgdon H-1000 provided the smallest group (.53 inch at 2,731 fps) using 52.5 grains of powder.
The 140-grain Nosler AccuBond and the newest Alliant Reloder options provided many excellent groups, including the smallest of this test. All produced impressively low extreme velocity spreads. Alliant Reloder 26 offered the highest velocities and consistent groups averaging .65 inch with all loads. Newer Reloder 16 did best with a maximum load of 46 grains of powder, producing a .38-inch group at 2,762 fps. The very best group of this test resulted from 49 grains of Reloder 23 sent at 2,811 fps. That group measured .19 inch – 50 grains of powder printing .39 inch. Reloder 23 is the clear winner here.
If considering rebarreling a worn-out, long-action rifle to something like the 6.5-284 Norma or 6.5 PRC, give the 6.5-06 serious consideration. Commercial dies are readily available. You'll never, ever, run short on parent brass – even during these difficult times – and a wide selection of 6.5mm bullets provide excellent ballistic coefficients for long-range sniping or cheating fickle mountain or prairie winds during big-game hunts. Charles Newton was truly a man well ahead of his time, his .256 Newton standing up to 109 years of cartridge innovation. I just can't think of anything a 6.5 Creedmoor, .260 Remington or 6.5-284 Norma can do any better.