During searches for a better varmint cartridge, gunsmiths and tinkerers of the 1920s took a close look at what could be done to improve the performance of the .22 Winchester Centerfire (.22 WCF) introduced in 1885. First available in the Winchester 1885 rifle, it was sometimes also cataloged as the Winchester .22 Single Shot and the 22-13-45, with the latter two numbers indicating the charge weight of black powder and the weight of the lead bullet.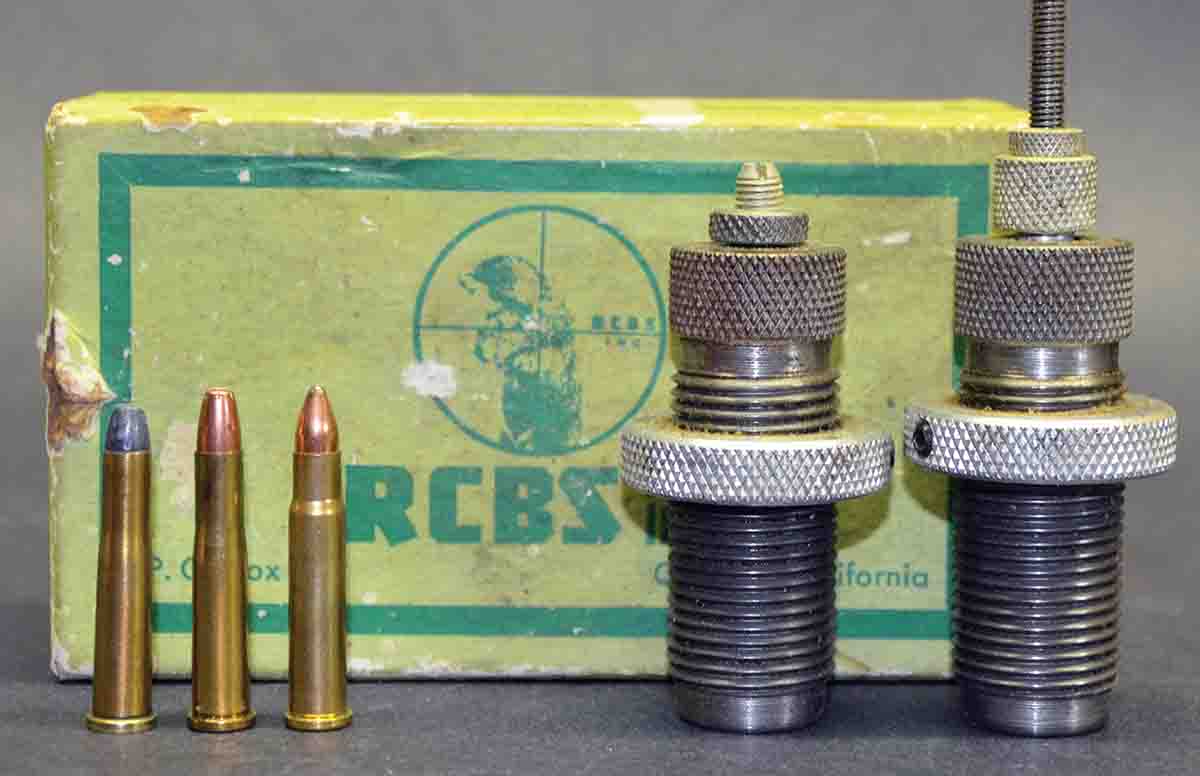 Beginning during the 1920s and until its discontinuance in 1935, the .22 WCF was loaded with a charge of smokeless powder that duplicated the original black-powder velocity of 1,300 fps. According to some sources, bullet diameter was .228 inch, but the bullets in my 1920s Winchester factory ammunition measured .226 inch. Winchester's "200-yard small-game cartridge" promotion was overly optimistic to say the least.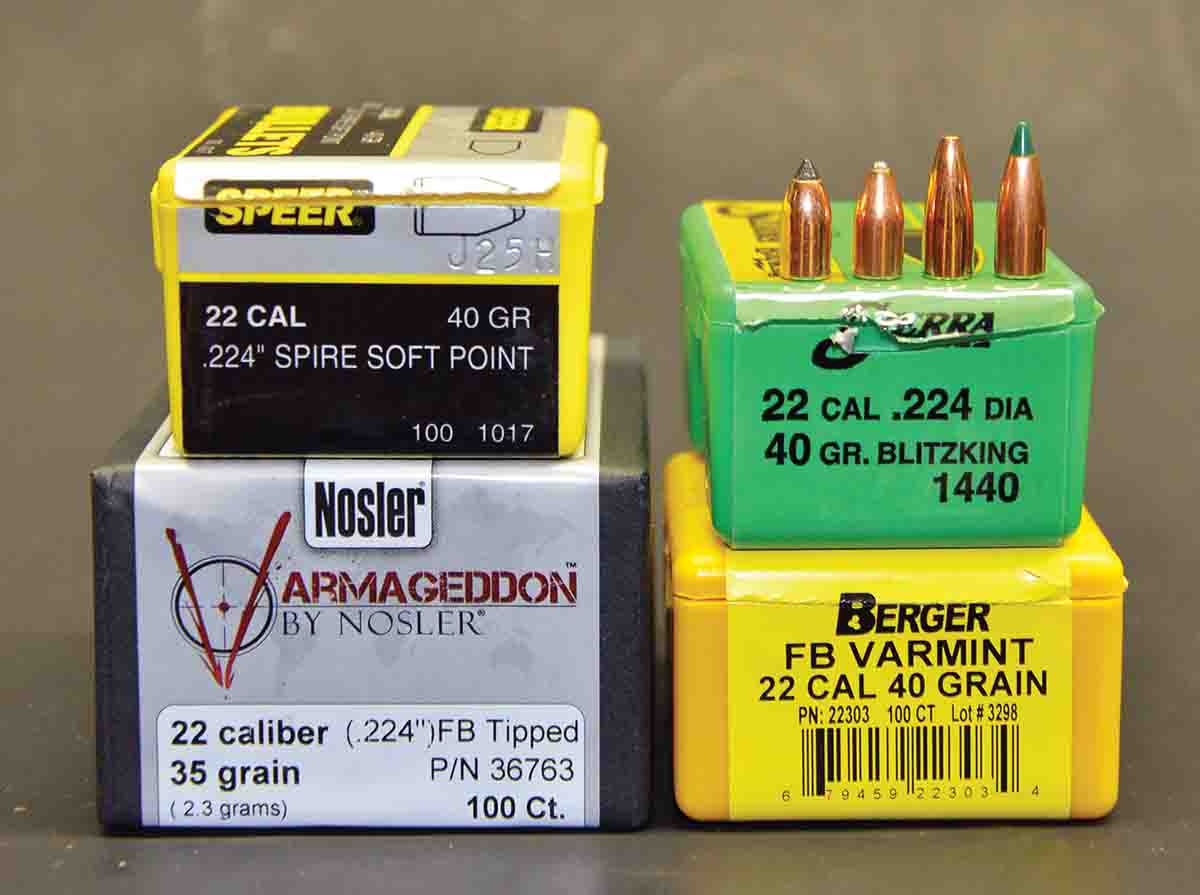 Those who began loading the .22 WCF case with smokeless powder needed jacketed bullets capable of withstanding the increased velocity. Some were made by forming jackets from fired .22 Short cases, inserting a lead core and swaging to the desired shape. Others pushed 43-grain bullets made by Remington for the 5.7mm Velo Dog revolver cartridge through an annular draw die. Barrels used were originally chambered for the .22 Long Rifle and had a 1:16 twist with a groove diameter of .223 inch. Bullets were sized accordingly. Winchester waited until others had done all the work, and since the .22 WCF was still being produced, stamping .22 Hornet on the heads of .22 WCF cases made the job easy. Factory ammunition loaded with 45-grain softpoint and 46-grain hollowpoint bullets at 2,600 fps was introduced in 1930. The barrels of early factory rifles in .22 Hornet, including my wonderfully accurate Winchester Model 54, have a groove diameter of .223 inch and a 1:16 twist rate.

There has long been disagreement on differences between .22 WCF cases and early .22 Hornet cases, but I find no difference. While writing this column, I measured 1920s vintage .22 WCF cartridges and today's .22 Hornet ammunition loaded by Remington and Winchester and have included my findings herein. There is a difference between .22 WCF cases and early .22 Hornet cases and today's .22 Hornet case. The wall of the case was eventually made a bit thicker to increase strength, and the reduction in capacity is why some of the early .22 Hornet load data is excessive for today's cases. A friend of mine who loves shooting his Winchester 1885 in .22 WCF loads Remington and Nosler .22 Hornet cases with 43-grain bullets cast with the old Lyman No. 225438 mould.
Getting back on track, rifle builder Adolf Otto Niedner was one of those early .22 WCF experimenters. Among his wildcat cartridges is one known today as the .25-06 Remington. Turn-bolt actions were scarce during the 1920s, so for some of his varmint cartridges, Niedner spent long hours converting military-surplus Krags to single-shot operation. He also made his own nickel-steel barrels. The rifle in .22 WCF Improved I have owned for many years was built by Niedner in the 1920s and stocked by Tom Shelhamer, who worked for him at the time.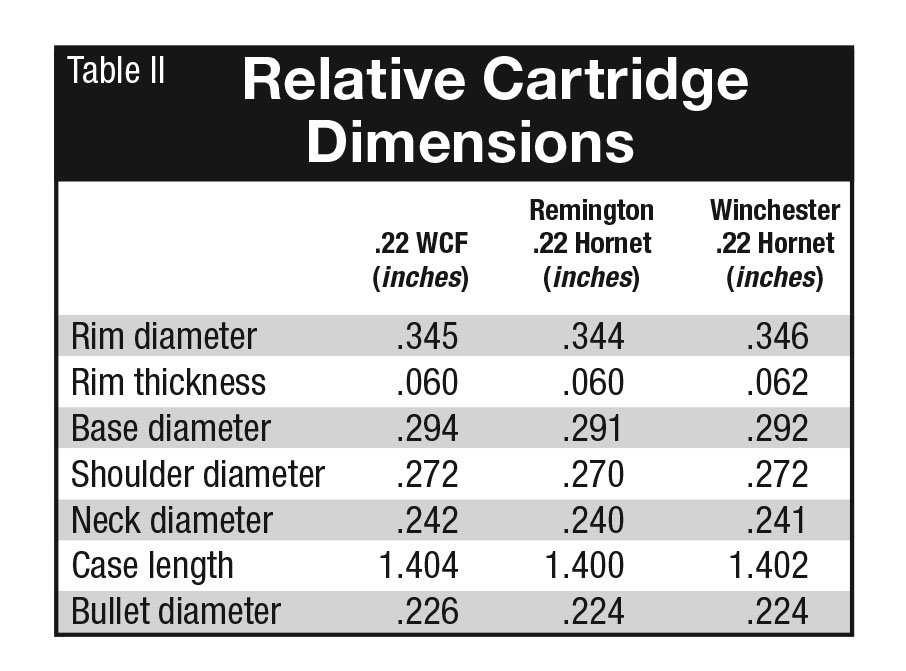 Assuming the barrel of my rifle had a .223-inch groove diameter with a 1:16 twist, I mostly used Sierra and Speer 40- and 45-grain Hornet bullets of that diameter in handloads. I had not shot the rifle for a very long time, so just for kicks, I recently tried the Sierra 40-grain BlitzKing and was pleasantly surprised to see nice round holes appear in paper, possibly indicating a quicker twist. It also proved to be quite accurate. I was correct about the .223-inch groove diameter but wrong about rifling twist rate, as it is 1:15 and obviously just enough quicker than 1:16 to stabilize the Sierra bullet.
Niedner included reloading dies with rifles chambered for his cartridges. The original owner of the rifle misplaced the dies, so sometime during the 1950s the second owner sent fired cases to Fred Huntington at RCBS for a new die set. They, along with a supply of formed cases, came with the rifle when I purchased it. The cases were obviously quite old, some with split necks, others with expanded primer pockets, so I disposed of them. Fireforming .22 Hornet cases for my rifle increases capacity by 9.5 percent.
I once used only H-110 and W-296 in the Niedner rifle and in a Kimber Model 82 in .22 K-Hornet. Soon after Hodgdon introduced Lil'Gun, I started using it and like it as well. According to Hodgdon's Annual Manual, Lil'Gun produces higher velocities at lower pressures with some bullet weights, and while that should increase case life, I have not used enough of it to confirm. Add Alliant Power Pro 300-MP and Accurate 1680, and you have all the powders needed.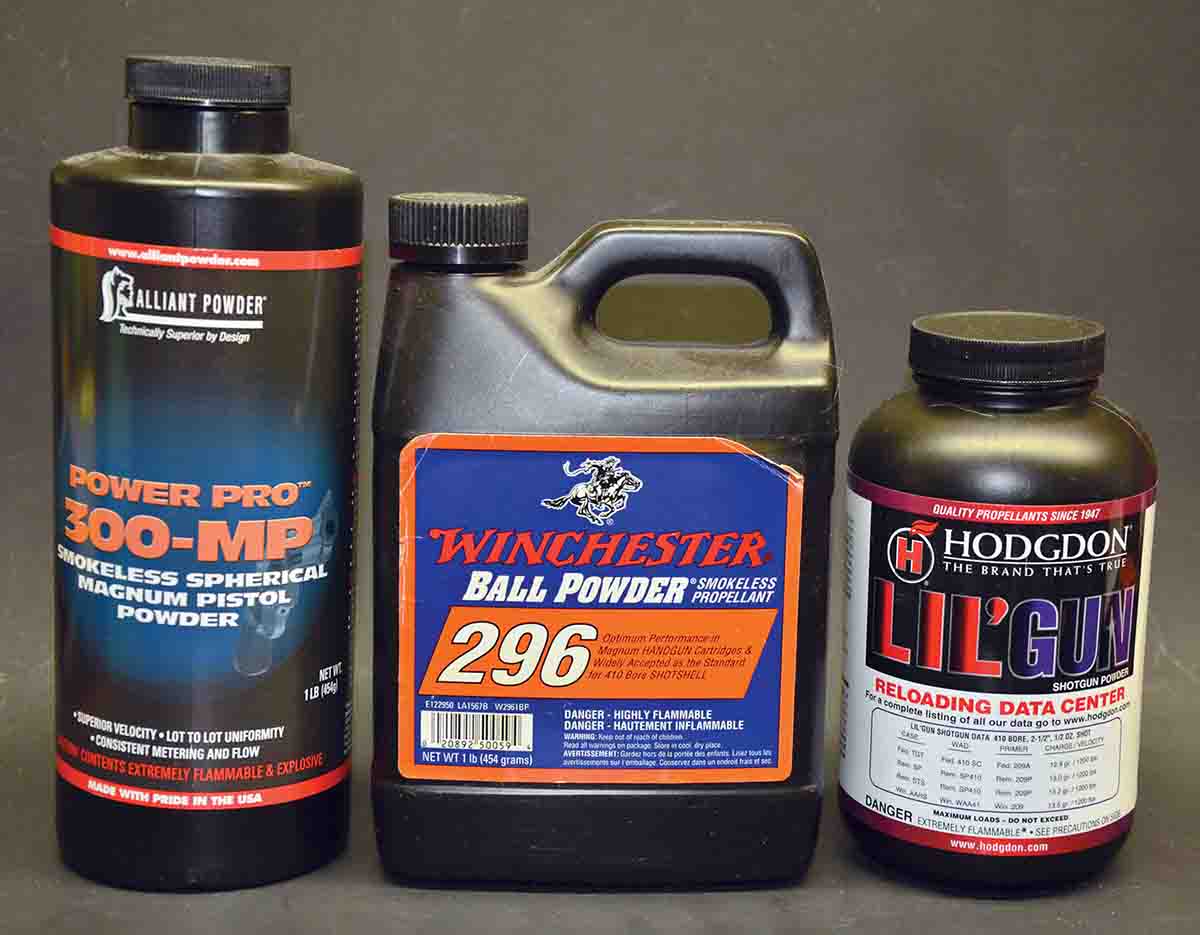 Despite the .223-inch groove diameter of the Niedner barrel, it is consistently more accurate with .224-inch bullets. This is not unusual because my Winchester 54 in .22 Hornet also prefers fatter bullets. For many years I used the Speer 40-grain spire point exclusively and it remains a favorite. In addition to being accurate, it expands explosively when impacting ground hogs, prairie dogs and ground squirrels as far away as 200 yards. Exiting the muzzle of my Niedner rifle at 3,000 fps and zeroed 2 inches high at 100 yards, it is about an inch low at 200 yards, where it is still moving along at close to 1,800 fps. As tipped bullets of its weight go, my rifle is noticeably more accurate with the Sierra Blitz and its length is probably a factor in the 1:15 twist. That bullet is .670 inch long versus .703 inch for the Nosler Ballistic Tip.
Plastic-tipped bullets are fun to shoot and can be quite accurate, but they don't fly enough flatter to matter out to 200 long paces, which is about as far away as I bump off wee critters with my rifle. And while they do have a residual velocity advantage at that distance, 40-grain bullets constructed to withstand much higher velocities sometimes fail to do a good job of expanding at the outer fringes of my rifle's effective range. The Nosler 35-grain Varmageddon is my pick of tipped bullets because it was designed specifically for use in the .22 Hornet. At .515 inch in length, it is stabilized by the 1:16 twist of older rifles. Nosler also makes a lead-free Ballistic Tip of that weight but measuring .733 inch, it is longer than the 40-grain Ballistic Tip.
Firing .22 Hornet factory ammunition or handloads produces a supply of cases for my rifle and accuracy is usually good enough for shooting in the field. After fireforming, the use of a neck sizing die can improve accuracy and does prolong case life. As factory ammunition goes, the Niedner rifle favors Remington Premier loaded with the 35-grain Accu-Tip and Nosler Varmageddon loaded with the 35-grain flatbase tipped bullet. Some of my handloads are a bit more accurate, but Remington and Nosler ammunition are accurate enough to consistently center-punch ground squirrels and other small varmints as far away as I usually attempt with my rifle. Firing them in the improved chamber does rob a bit of velocity.