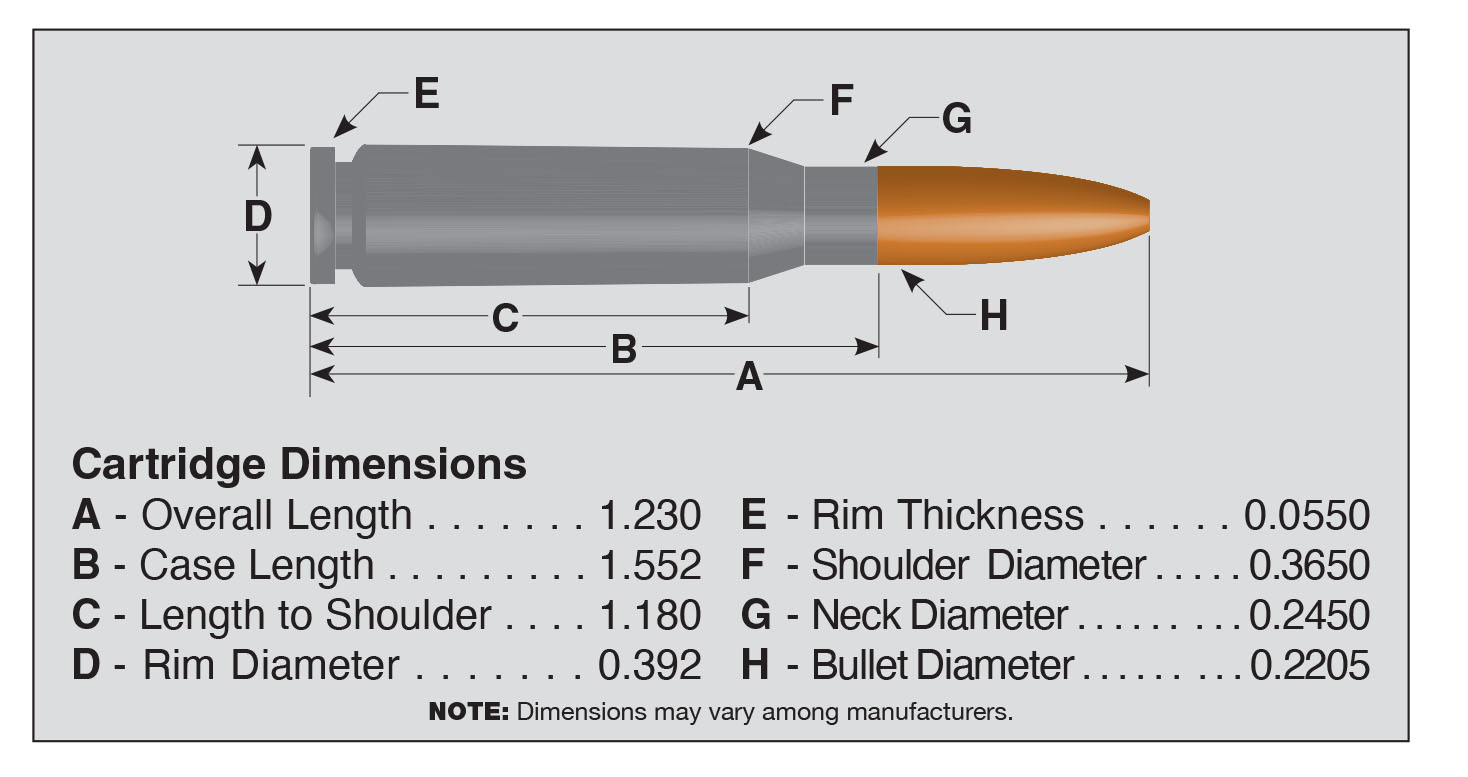 Picking a new rifle and cartridge for any military force sets in motion a process with difficulty ranking somewhere between lassoing gophers and trimming the toenails of wild lions. Everyone from military officers and politicians to their office staff, relatives and landscapers have an opinion on the subject. It just has such an effect on people. Given that our cartridge this time is the 5.45x39mm Russian, certainly the powers-that-be (or powers-that-were) in the former Soviet Union could design the perfect military rifle cartridge without a lot of distraction. Let's see.
The chronicles differ a bit here. Some insist the Soviet Army was the force behind the new cartridge. This is certainly possible since the folks charged with knowing such things knew all about the American 5.56x45mm round. They were especially knowledgeable of the bullet part because of their use in Vietnam by the late 1960s.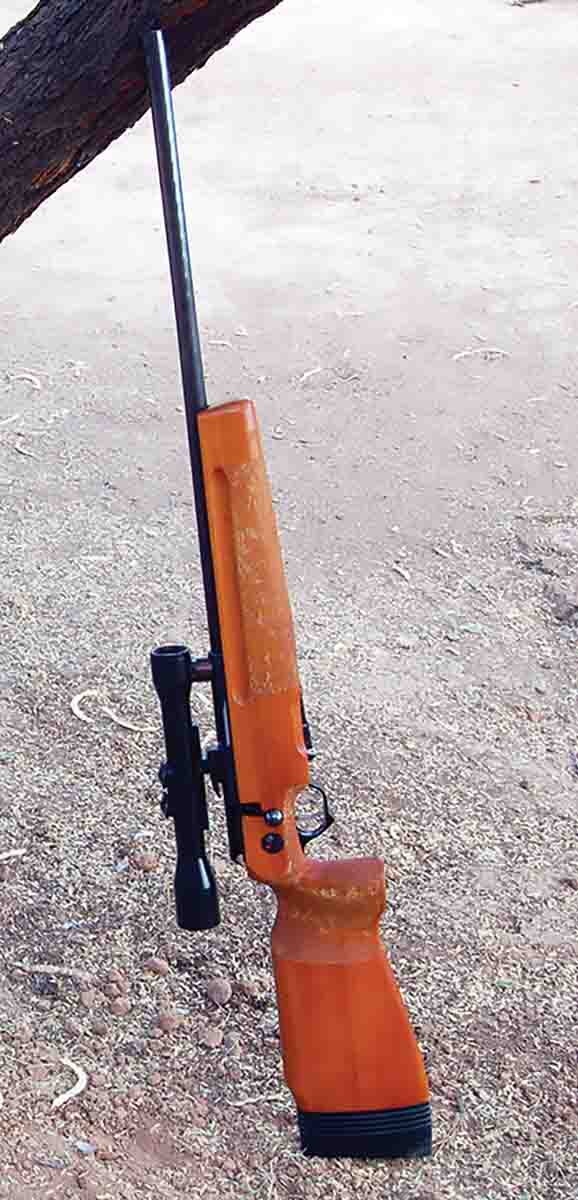 Others insist the Soviets had been working on a new low impulse (doesn't kick much) rifle and cartridge for some time before the U.S. became interested. Well, maybe. Mikhail Kalashnikov, principal designer of the AK-47, supposedly said he was against small-caliber military rifles. He believed the 7.62x39mm fired in the AK-47 and SKS was superior to anything else. Nevertheless, it is fairly certain that in the late 1960s, either a group of designers or reorganized group of designers headed by Viktor Sabelnikov created the 5.45x39mm cartridge. Kalashnikov was charged with designing a rifle to fire it.
The Soviets had a much easier task creating a new small-caliber round than the Americans. The AK-47 was well-liked and fired a far shorter cartridge than either the 7.62x54mm or .30-06. Making mechanical modifications to allow it to fire a short, small-caliber round would be just common sense. Before looking at what the new cartridge was, however, we must look at what it was not.
At the World Shooting Championships in Cairo, Egypt, in 1962, Russians competing in the running deer matches (a moving target event) fired a necked-down 7.62x39mm round. Apparently, the case was unaltered except for a .221-inch diameter bullet and smaller primer. There were reported to be two loads. One was a 43-grain target bullet at 3,500 feet per second (fps) muzzle velocity. The other was a 54-grain hunting-type bullet that produced 2,900 fps. It was said to become popular in Russia and Finland. This cartridge has often been referred to as the 5.56x39mm, but that is not correct because 5.56 equals .219 inch, which is bore diameter (hole in barrel before rifling) of what we today call a .22-caliber centerfire barrel. This Russian round used a bore diameter of 5.41mm (.213 inch) and 5.61 groove diameter (.221 inch). So much for numbers!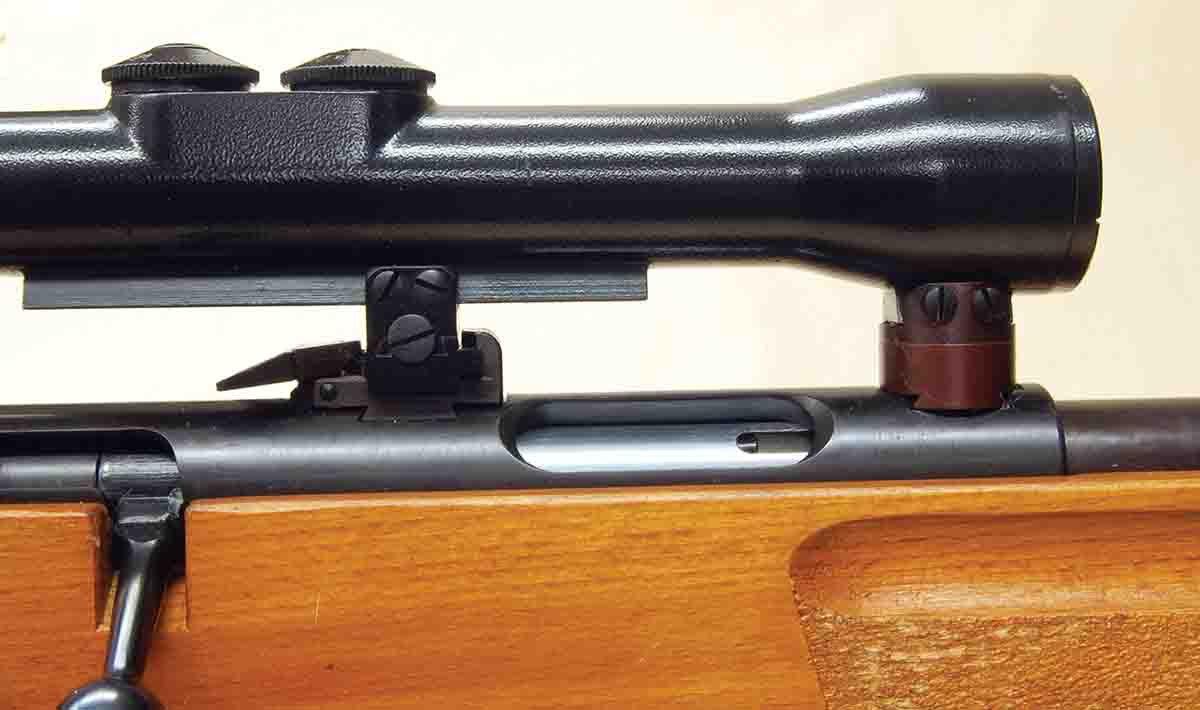 At any rate, this Russian cartridge was not the 5.45x39mm. It did attract attention to the point where Sako made cases available and called them the .220 Russian. A fellow by the name of Dr. Lou Palmisano saw the Sako case with its small rifle primer. He teamed up with Gunsmith Ferris Pindell to create the famous .22 PPC and 6mm PPC benchrest rounds by altering the .220 Russian case to have a 30-degree shoulder and 10-degree body taper.
Of course the team working on the new military round was familiar with the earlier Cairo target cartridge. Therefore, when the Soviets wanted a new, smallbore cartridge, the earlier round would be a logical place to start. Rumors in the West also included that of a new smokeless powder giving much higher speeds to small bullets at standard pressure.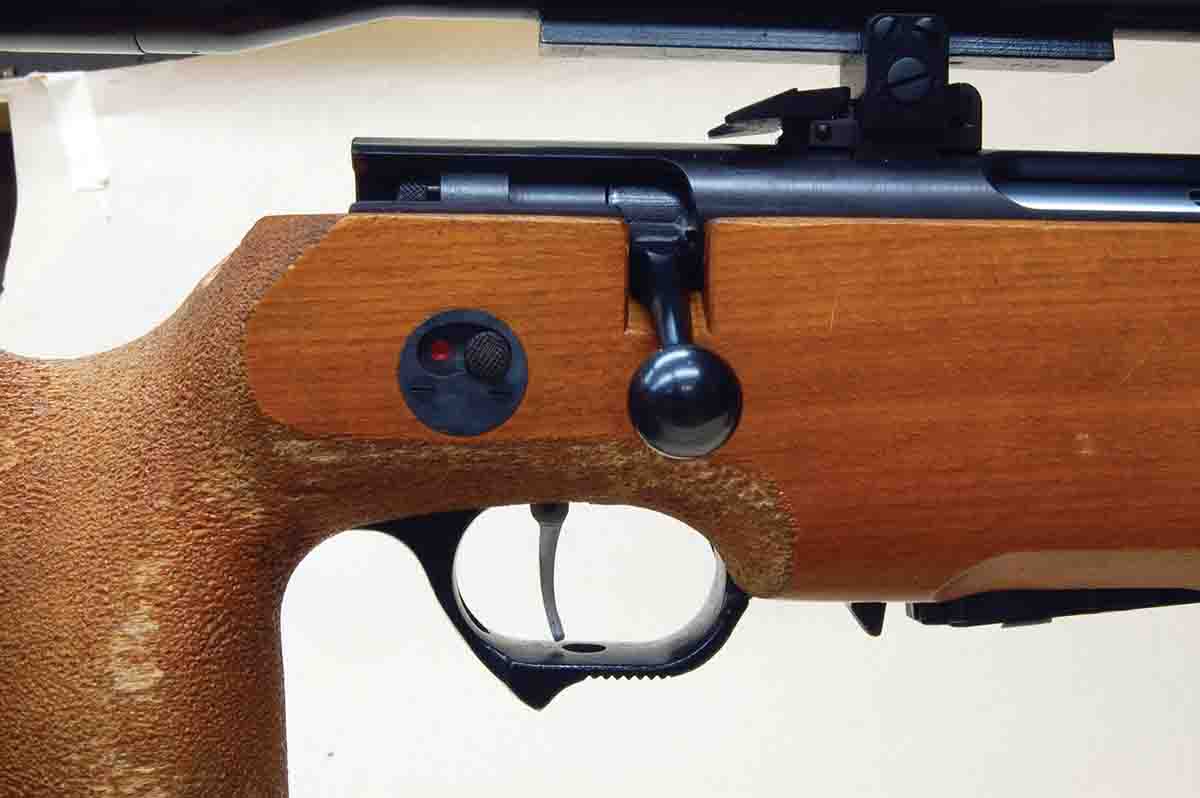 The smallbore Soviet cartridge was adopted in 1974 along with a Kalashnikov rifle called AK-74 to fire it. This rifle looks like and operates exactly like the earlier AK-47, and yes, these numbers are correct. Due to Soviet secrecy, that is where the matter stood until captured guns and ammunition came out of Afghanistan in 1980.
Examining the army issue ammunition yielded several surprises. The round was not just a necked down 7.62x39mm. Case length was about one millimeter longer. The case base was smaller in diameter than the 7.62x39mm by about .050 inch, which makes it only .014 inch larger than the 5.56 NATO. A smaller diameter case meant volume decreased as well. Was this all that was needed for the new powder?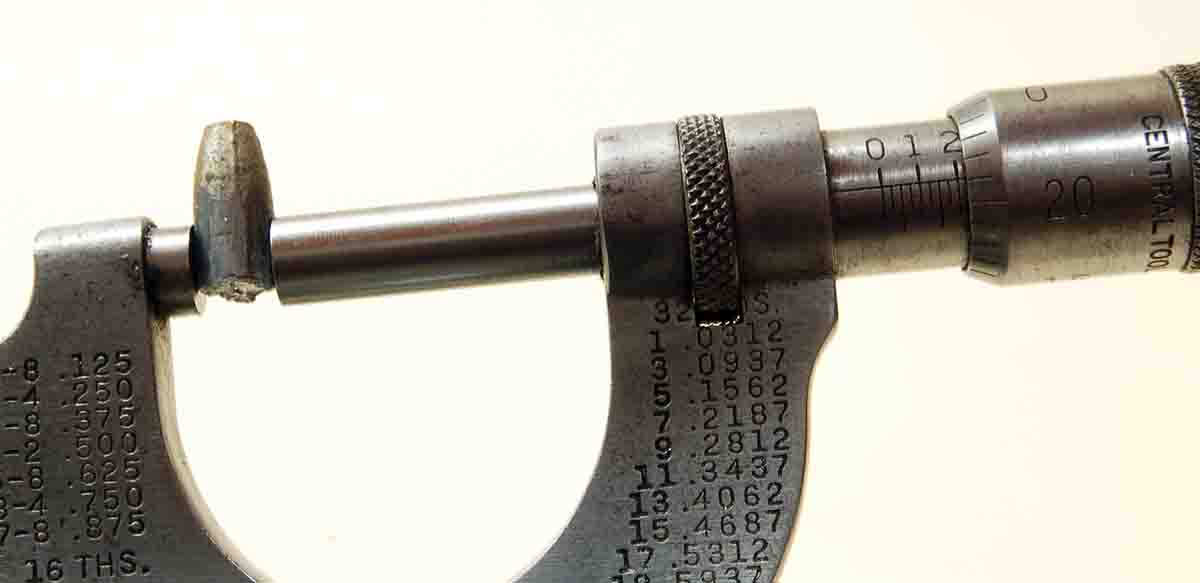 More surprising was inside the barrel dimensions. The AK-74 bore diameter was .218 inch (5.54mm caliber, not 5.45mm), grooves were .224-225 inch. This was essentially what we today call standard .22 centerfire barrels. The bullet diameter was .223 to a very pointed boat-tail in shape using a steel core (penetrator), which increases bullet length. An average velocity of 2,950 fps was obtained from 16.5-inch barrels. There was no new or special powder.
Accuracy from AK-74 rifles in all the reports I could find varied from 3.5 to nearly 8 inches at 100 yards. Of course, the AK-74 is a machine gun with open sights, not exactly a precision test bed for ammunition evaluation. In 1994, the AK-74 was replaced by the AN-94, another little machine gun firing the 5.45x39mm. Its accuracy is said to be somewhat better than the AK-74.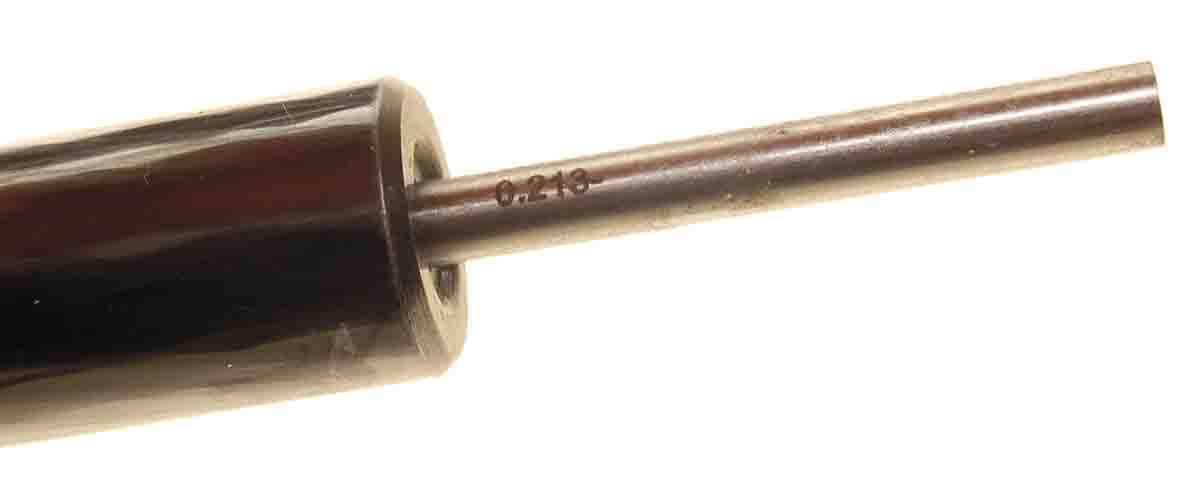 Military development of ammunition has not stood still. More than a dozen different cartridges are known that appear to be military issue. Of those disassembled, bullet weights vary from roughly 50-60 grains. There are flatbase and boat-tail designs. Firing in semiauto AK-74s in the U.S. resulted in about 2,650 to 2,850 fps muzzle velocity from the 16.5-inch barrel.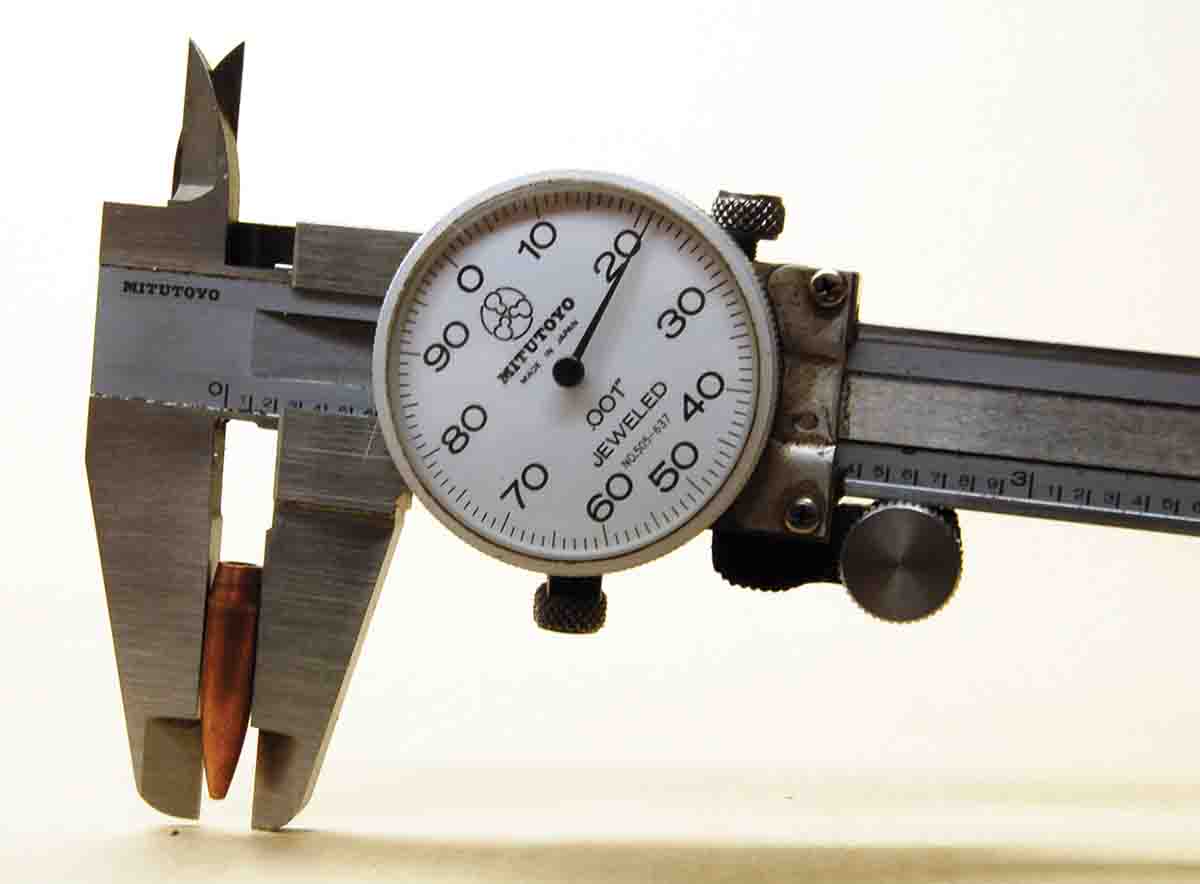 Although accuracy of all this ammunition, plus imported Wolf and Red Army Standard is good enough for blasting ammunition (as it is affectionately known by military rifle shooters), something a bit more precise would be nice. Recently, Hornady provided this in its BLACK Ammunition. Featuring a 60-grain V-MAX bullet, muzzle velocity is listed as 2,810 fps from a 16-inch barrel. This drops to 2,495 at 100 yards and 2,202 fps at 200 yards where a 200-yard zero results in 9.3 inches of drop at 300 yards and 28.2 inches at 400 yards. The bolt gun shown in the photos was sold as an East German sniper rifle many years ago. It puts the Hornady bullets into near 1-inch clusters at 100 yards, but the ammunition is no longer available due to demand for more popular rounds.

Handloading for the more accurate rifles would be logical, but with Hornady out of the picture, there is no source of either reloadable brass cases of the odd-sized bullet. Yes, odd-sized bullet is correct. During the last several years, bullets and drawings of the 5.45x39mm have shown a bullet diameter of .2205 to .221 inch. Groove diameter of the bolt gun shown is .221 inch. The bullet in the Red Army Standard import ammunition is .221 inch; Hornady rounds measure .222 inch. Until a reliable source of reloadable brass and proper bullets are available for developing pressure-tested data, handloading is impossible.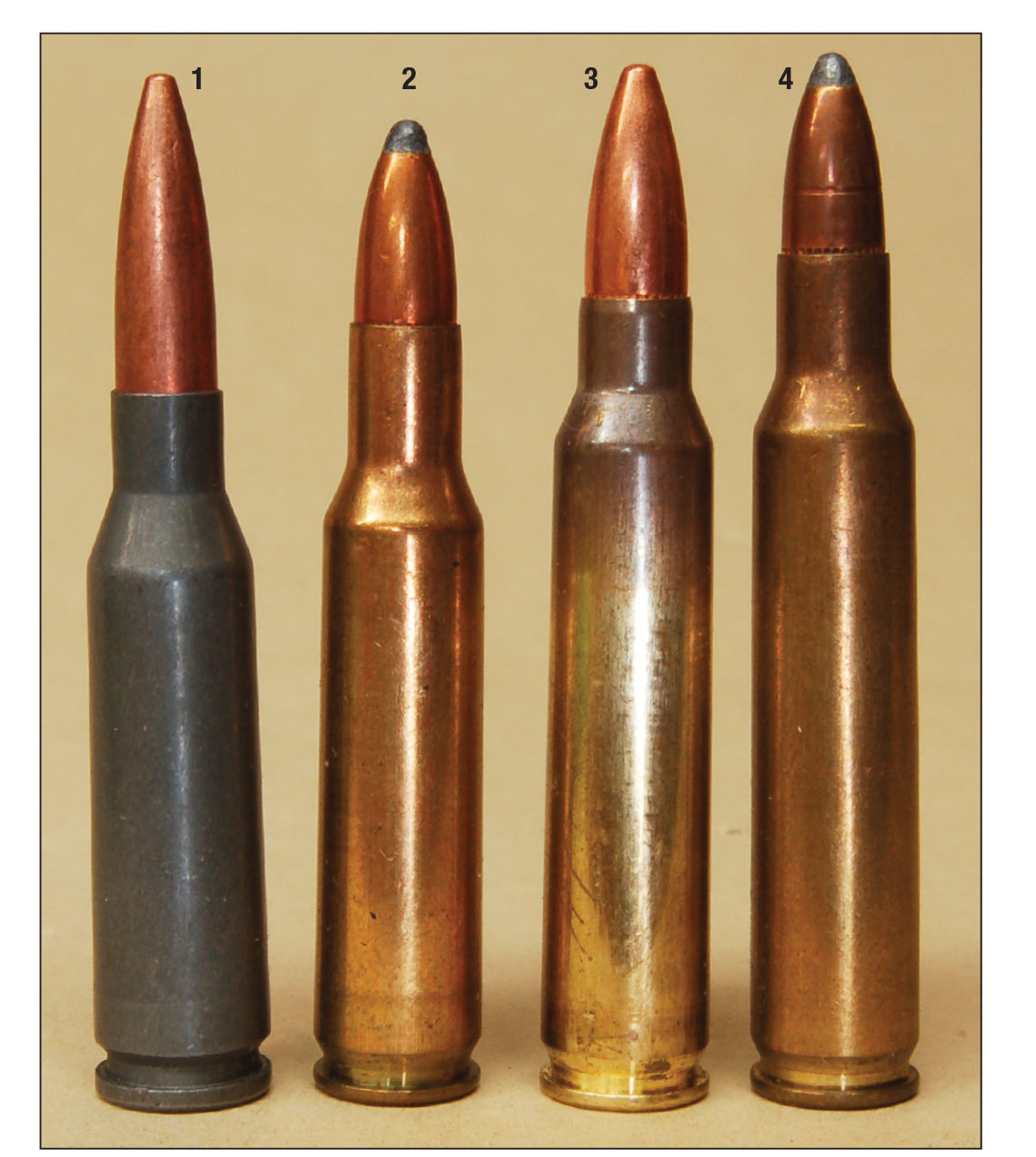 Yes, it is obvious the volume of 5.45x39mm is very close to the .222 Remington. My measurements show equal volumes to less than a two percent larger figure for the metric round. Thus, the Russian cartridge is nothing more than a .222 Remington with an odd-diameter bullet and no available brass. Perhaps this will change since no more Russian ammunition will be imported. We all know, however that replacement volume sources will be found, hopefully also including brass and bullets!