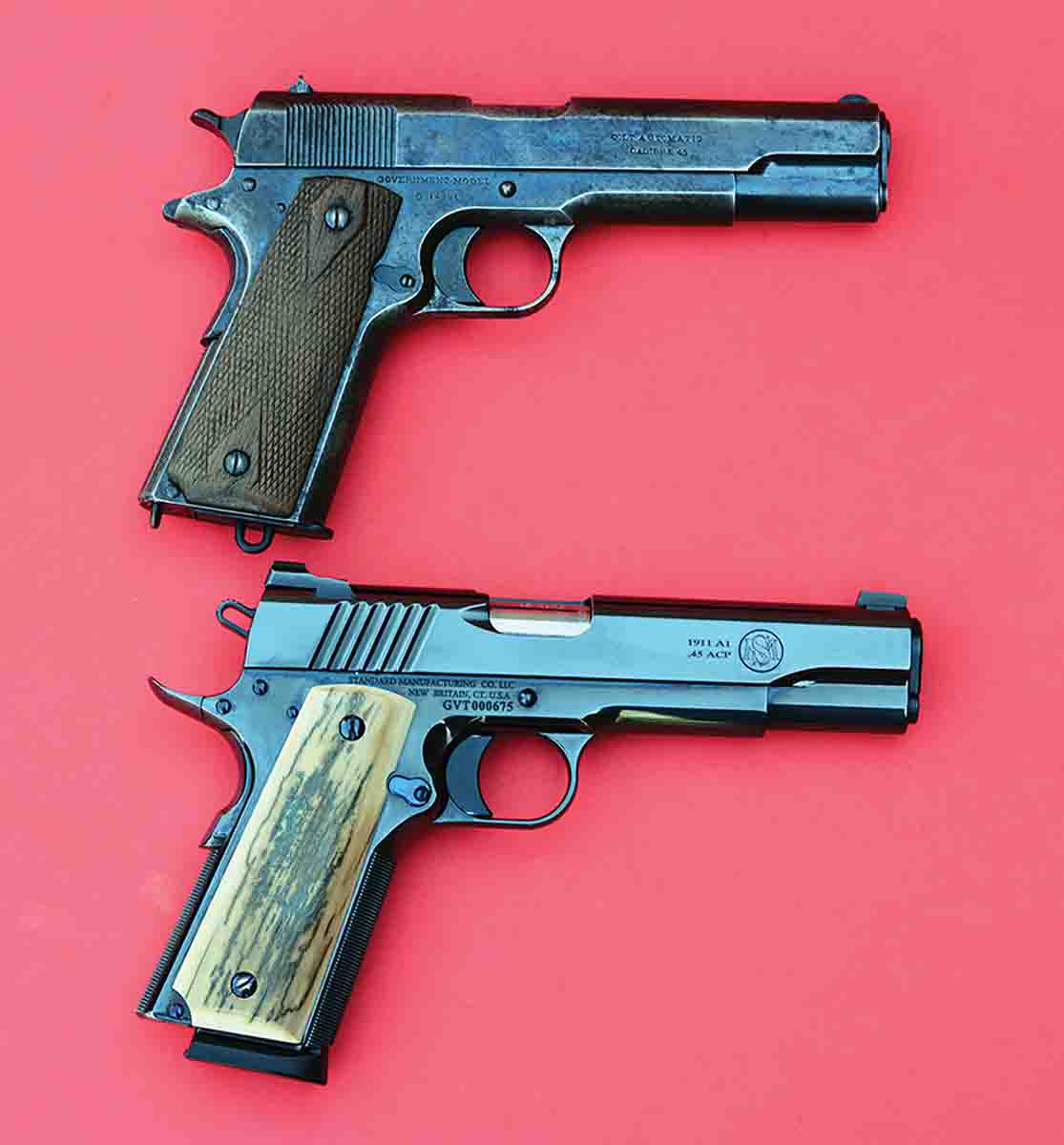 Back in the 1970s, a leading magazine conducted a straw ballot vote as to what was the "All-Time Classic Handgun." The competition was stiff and included the fine old Colt Single Action Army, Smith & Wesson Model 29, the famous Luger and others. However, when the results were tallied, the clear winner was Colt's Model 1911 .45 ACP. In addition to serving as the U.S. military's official standard issue sidearm for 74 years (1911-1985), it continues to serve admirably within elite combat units.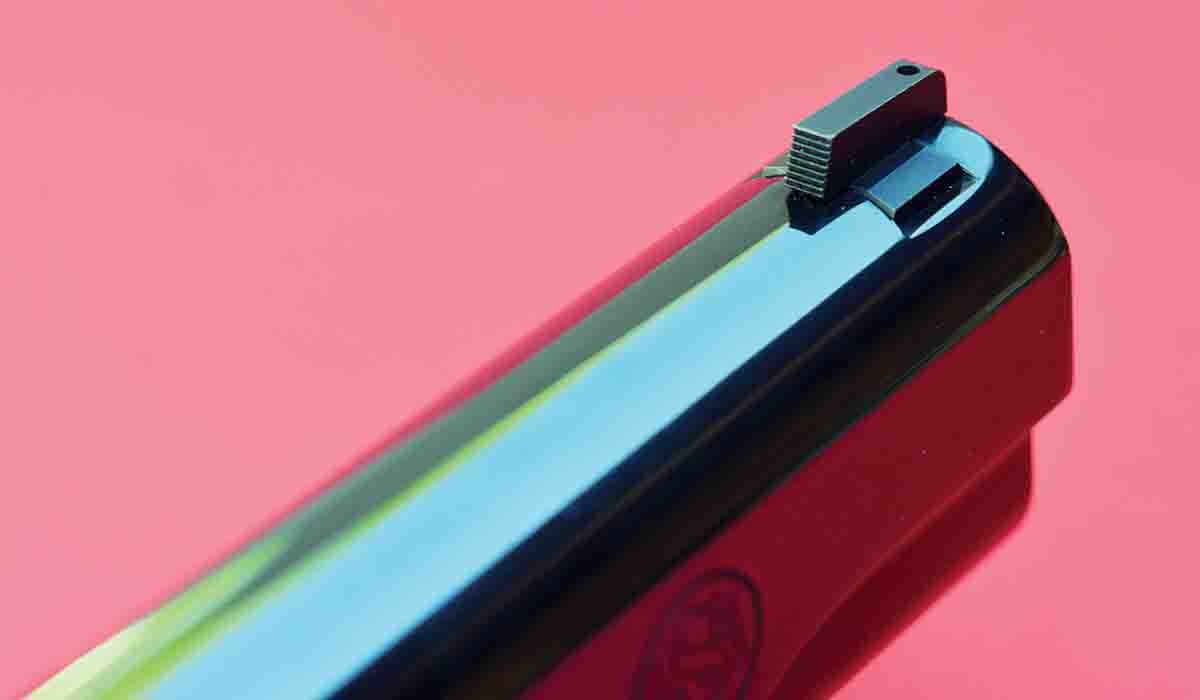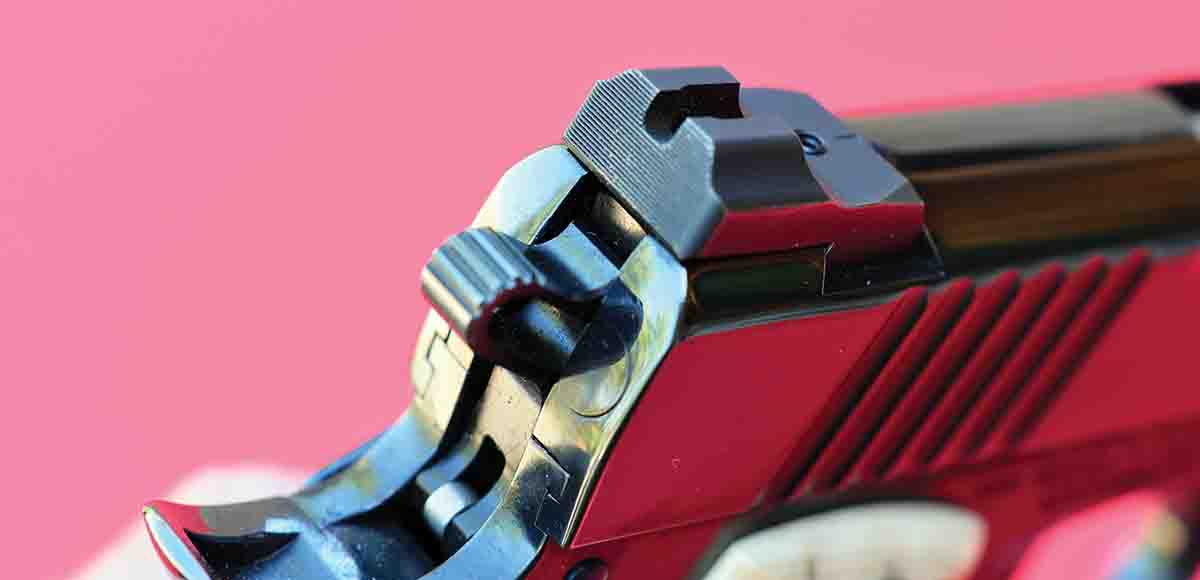 It has been used, or is being used, by police/military units in at least 56 countries around the world. However, immediately after its development, it quickly became popular with civilians and has been used extensively in a variety of competitions that include match/target bullseye, various action pistol events and is frequently relied on for personal protection, recreation shooting, hunting and a host of other applications. Today, there are more companies than I can count that offer quality Model 1911s, and sales remain incredibly strong. It has been nearly 50 years since the above straw ballot, but the timeless Model 1911 is still just as relevant and more popular than at any time in its 110-year history.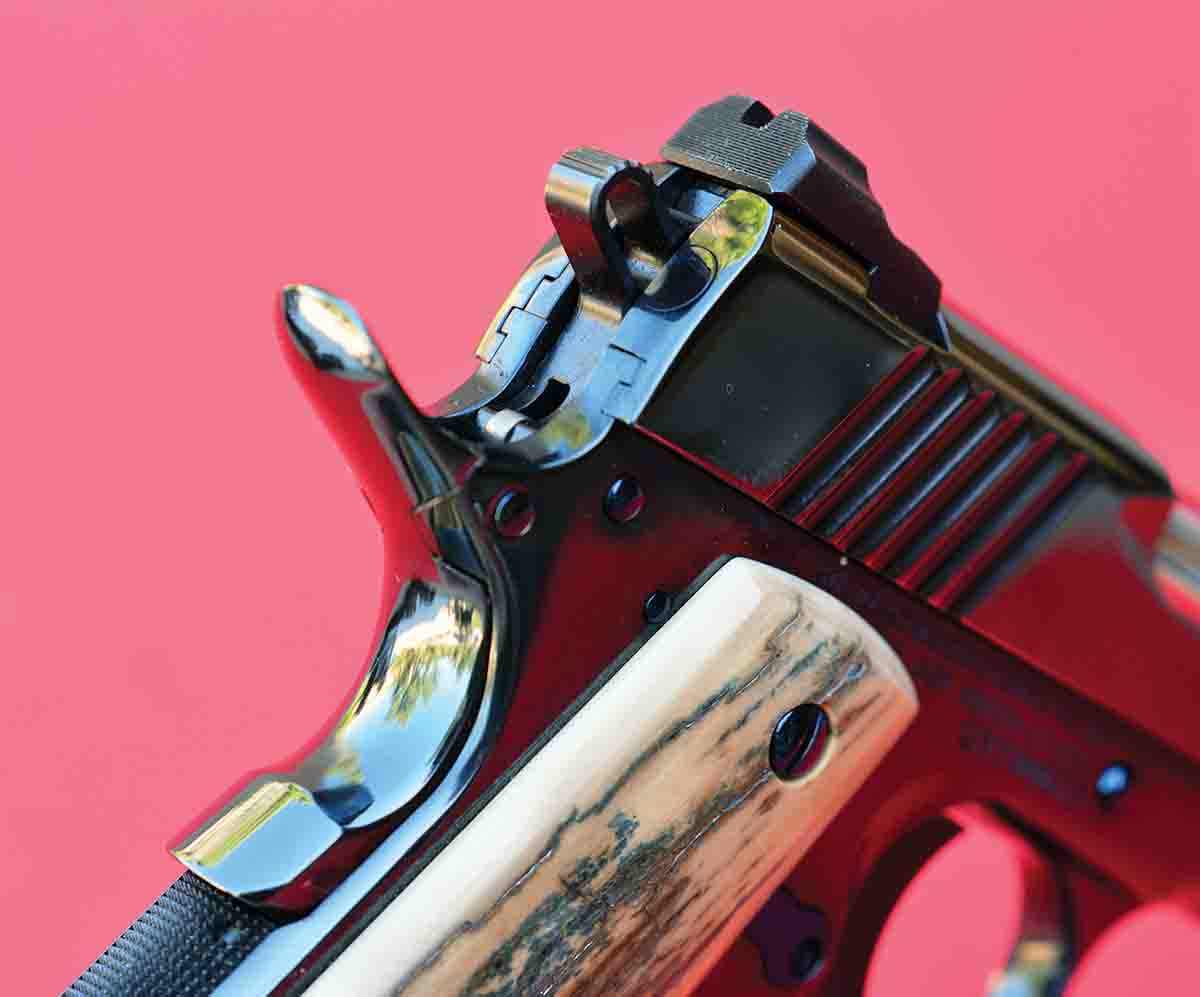 A couple of years ago, I was visiting Connecticut Shotgun and its sister company, Standard Manufacturing, located in New Britain, Connecticut. Both produce guns under the same roof and are owned and operated by Antony "Tony" Galazan. This is an impressive manufacturing facility that features a blend of modern tooling and techniques blended with Old World-style craftsmanship that is executed by the hands of skilled men and women. While they produce a variety of gun models that include revolvers, defense-style shotguns, etc., they are probably best known for remarkable Best Quality double guns. However, under the Standard Manufacturing umbrella, they produce a truly outstanding Model 1911 that is naturally chambered in .45 ACP.
While Standard Manufacturing offers several finishes and options for its Model 1911, including engraving, Damascus steel, case coloring, nickel-plating, etc., I selected the standard full blue version. In spite of it being the base model, it is a stunning pistol, and perhaps it's even better polished and finished than pre-World War II Colt commercial pistols. It features a deep luster, high polish blue that is essentially perfectly applied and is highlighted with fire-blued accents to the stock screws, safety lock (thumb safety), slide stop, magazine catch, mainspring housing pin, etc. Both the front of the grip frame and the steel (flat) main spring housing are knurled in a perfectly executed pattern.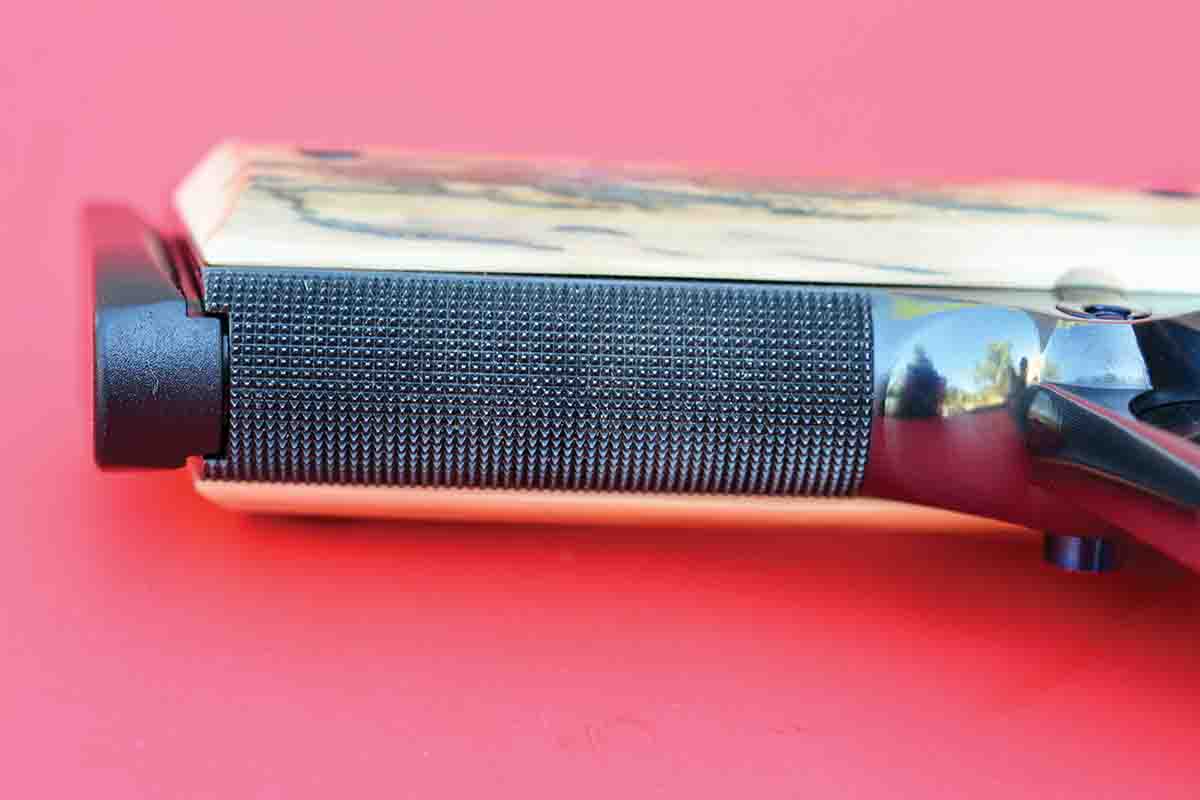 In addition to its beautiful finish, the Standard Manufacturing Model 1911 comes with features that most modern shooters desire, including an extended safety lock (thumb safety). A lowered and angled ejection port, a modestly extended magazine catch and a high-position beavertail-style grip safety with memory pad. Other features include a slotted high speed hammer, an extended trigger, combat-style, snag-free rear sight. The front sight is serrated and dovetailed into the slide. It is supplied with three, eight-round magazines with bumper pads.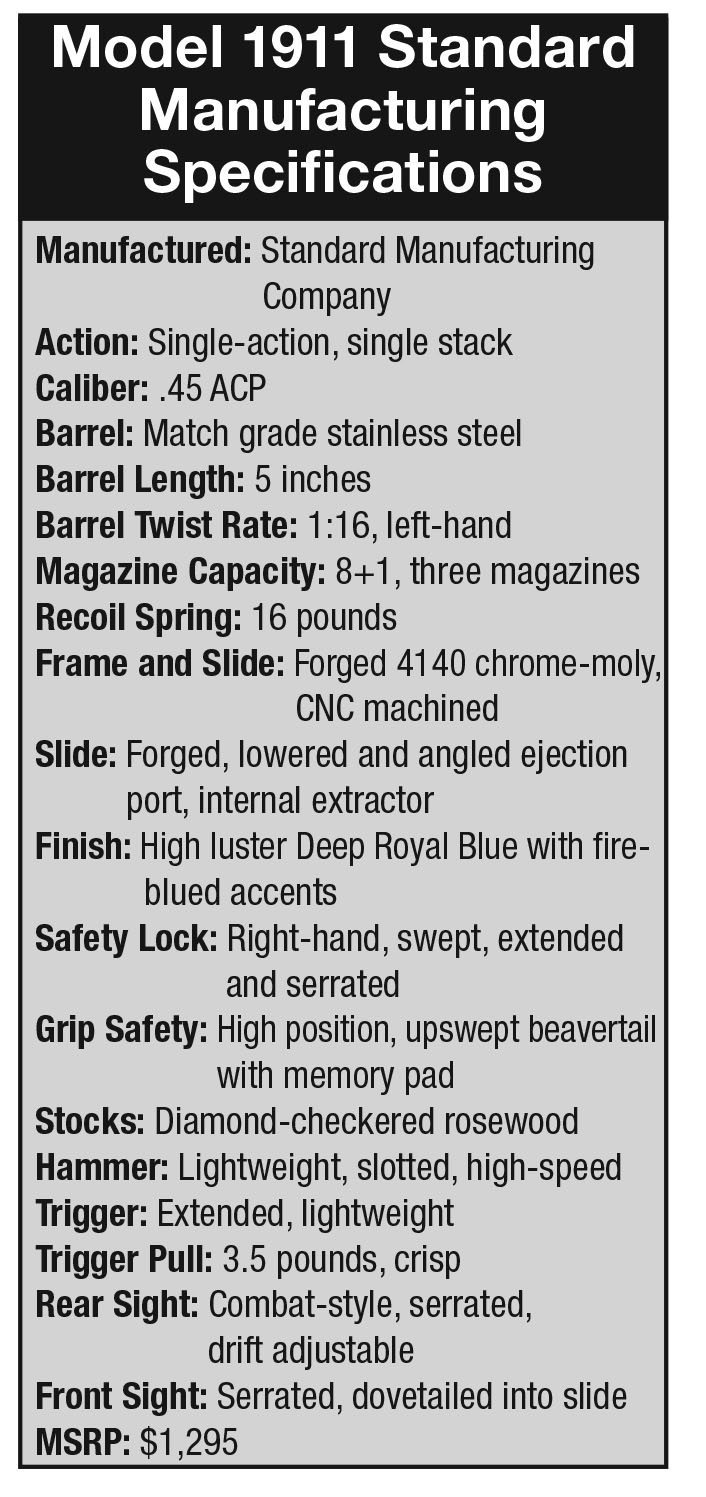 The Standard Manufacturing 1911 offers much more than just a beautiful exterior. For example, it features a forged frame and slide, just like original Colt pistols that have proven so durable with military reports showing more than 500,000 rounds being put through one gun (with proper maintenance and scheduled parts replacements). Forgings serve to condense and harden the steel, but also rearranges the molecules for increased strength and durability.
While at the Standard Manufacturing factory, I examined sub parts as craftsmen carefully fit and assembled pistols. The parts are fully machined and made without shortcuts. This is reminiscent of U.S. gunmaking during a bygone era, when parts were robust and made to last! The slide, frame and barrel relationship is tight and essentially perfect, and compares favorably with reputable custom built and factory built custom pistols that cost much, much more. Incidentally, these pistols are 100 percent manufactured in the U.S.!
Before I make comments on the function and accuracy of this pistol, there are two items that could stand to be improved. First, are the stocks which are diamond-checkered rosewood; however, the pattern departs from original guns. I like this gun enough that I opted for stocks that would further improve the looks of an already handsome pistol. A set of Boone Trading Company (boone trading.com) mammoth ivory stocks (extinct for at least 6,000 years) were ordered that are legal in all 50 states. Boone Trading takes exceptional care to carefully cut the stocks from tusks so that they retain a thin portion of the outer bark to exhibit beautiful grain, contrast and color. However, these are cut so that the material's strength is not compromised. The base ivory color is a combination of dark yellow, brown and gray, which is especially pleasing to the eye.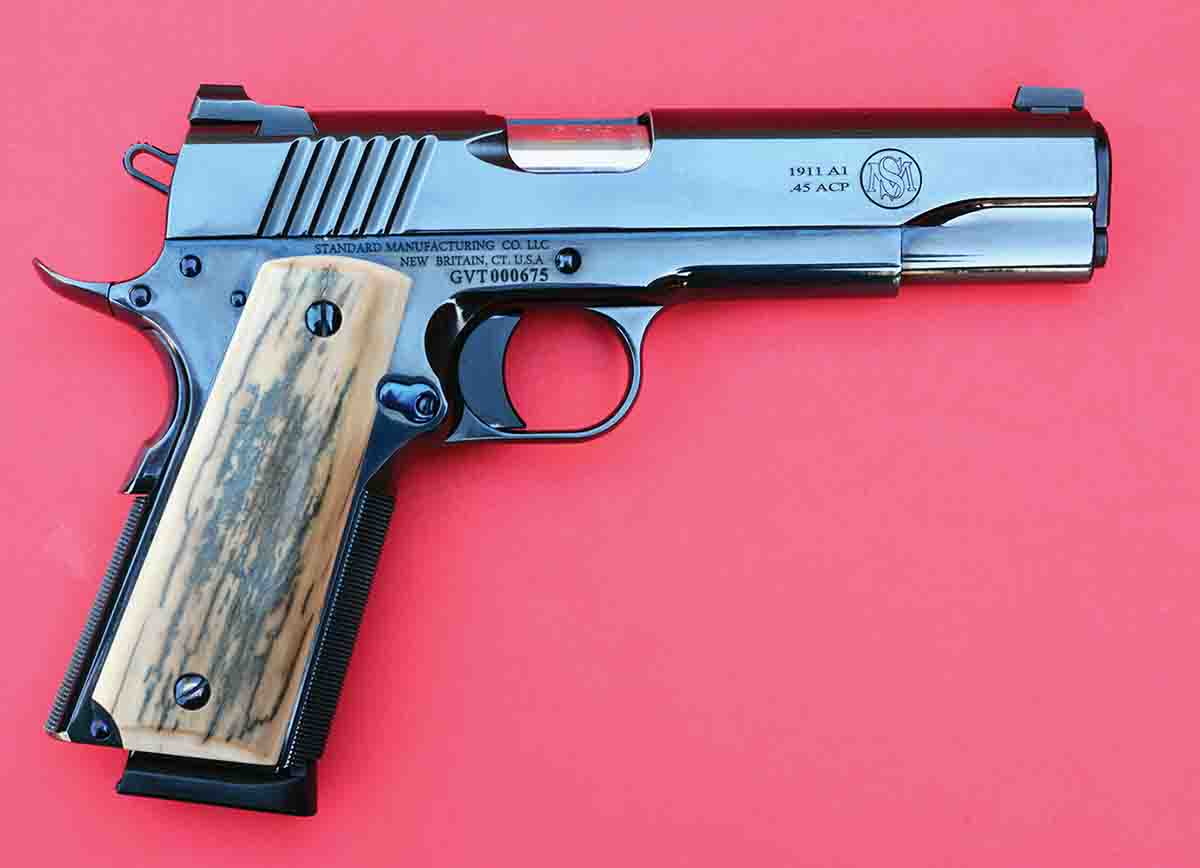 My second complaint is the six slanted slide serrations that are located on each side of the rear half of the slide. While they are handsome, they are too rounded and offer little traction for the first finger and thumb when manually operating the slide, especially when shooting on very cold or hot days. However, I was told that the factory has corrected this problem shortly after this pistol was made, so that should not be a concern.
Right out of the box, the Standard Manufacturing Model 1911 trigger broke cleanly at 3.5 pounds. As I will discuss, function was flawless with factory loads and handloads that contained a variety of bullet profiles and weights, including roundnose "ball," JHP, pointed-tipped bullets and SWC designs.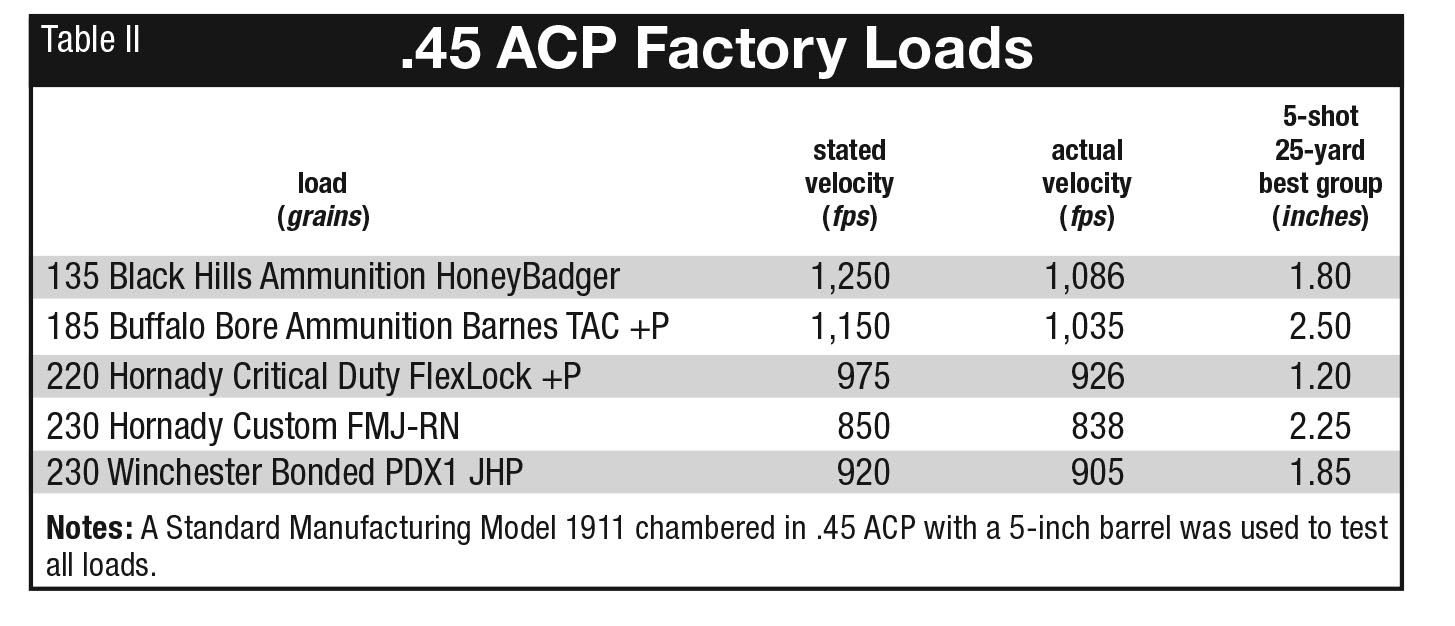 While most factory loads grouped under 2 inches at 25 yards, Hornady's Critical Duty 220-grain FlexLock +P load managed to place five shots into just under 1.2 inches at 25 yards, while Winchester's 230-grain Bonded PDX1 JHP load grouped under 1.85 inches. These groups were obtained within the first 50 rounds that were fired through the gun. Subsequent shooting illustrated that the gun was beginning to break-in and accuracy was still in the process of improving. (Note: It is generally preferred to fire at least 500 rounds before testing a Model 1911 for accuracy.)
Moving on to handloads, for a cast bullet load, the 200-grain Oregon Trail SWC bullet was pushed to 952 fps using 5.25 grains of Alliant American Select powder, which grouped into just under 2.15 inches at 25 yards. Switching to Hornady's 230-grain FMJ-RN bullet, 5.4 grains of Hodgdon Titegroup reached 839 fps, which more or less duplicates classic "ball" loads, and grouped into just under 2 inches. Moving on to the Speer 230-grain Gold Dot HP bullet, 6.8 grains of Hodgdon CFE Pistol powder reached 956 fps, and groups tightened to 1.65 inches. However, the most accurate handload tried consisted of the Nosler 230-grain JHP bullet pushed to 944 fps using 7.1 grains of Alliant BE-86 powder, which produced one group that measured 1.18 inches (rounded to 1.20 inches in the table).
The Model 1911 pistol chambered in .45 ACP boasts of many virtues. It has proven to be a highly effective combat arm, offers reliability under harsh conditions and offers a natural grip that fits most shooters. It has multiple safety features, can be very accurate (in pistols designed for that purpose), offers reliable big bore performance even with "ball" loads and offers minimal trigger movement with a short reset for quick follow-up shots. It can feature a very good trigger pull to help with accurate shooting….and the list goes on and on. The Standard Manufacturing Model 1911 is an outstanding example that offers remarkable quality and beauty, and comes standard (pun intended) with all of the most desirable features found on modern 1911s and it can easily compete with guns that cost much, much more.