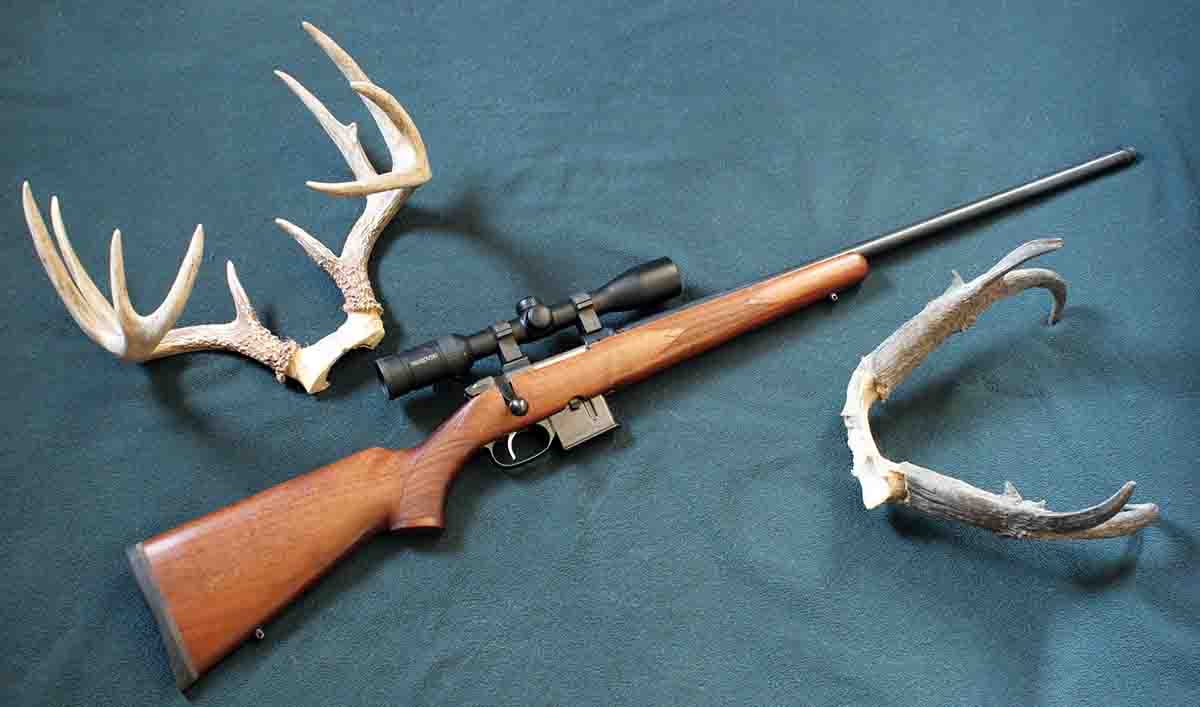 There seem to be two contrary trends in new centerfire rifle cartridges, rounds both much smaller and larger than average. Oh, once in a while a company tries to squeeze something into the "average" cartridge lineup, but with a few exceptions these tend to falter, due to competing with long-established, yet still popular cartridges. An example might be the several .30-caliber rounds introduced in recent decades to approximate the performance of the .308 Winchester, the commercial version of the 7.62mm NATO military cartridge. None have made much headway, leading some people to suggest the .300 Savage – introduced in 1920 to approximate the early .308-like ballistics of the .30-06 – might still be more popular than more "modern" medium .30s.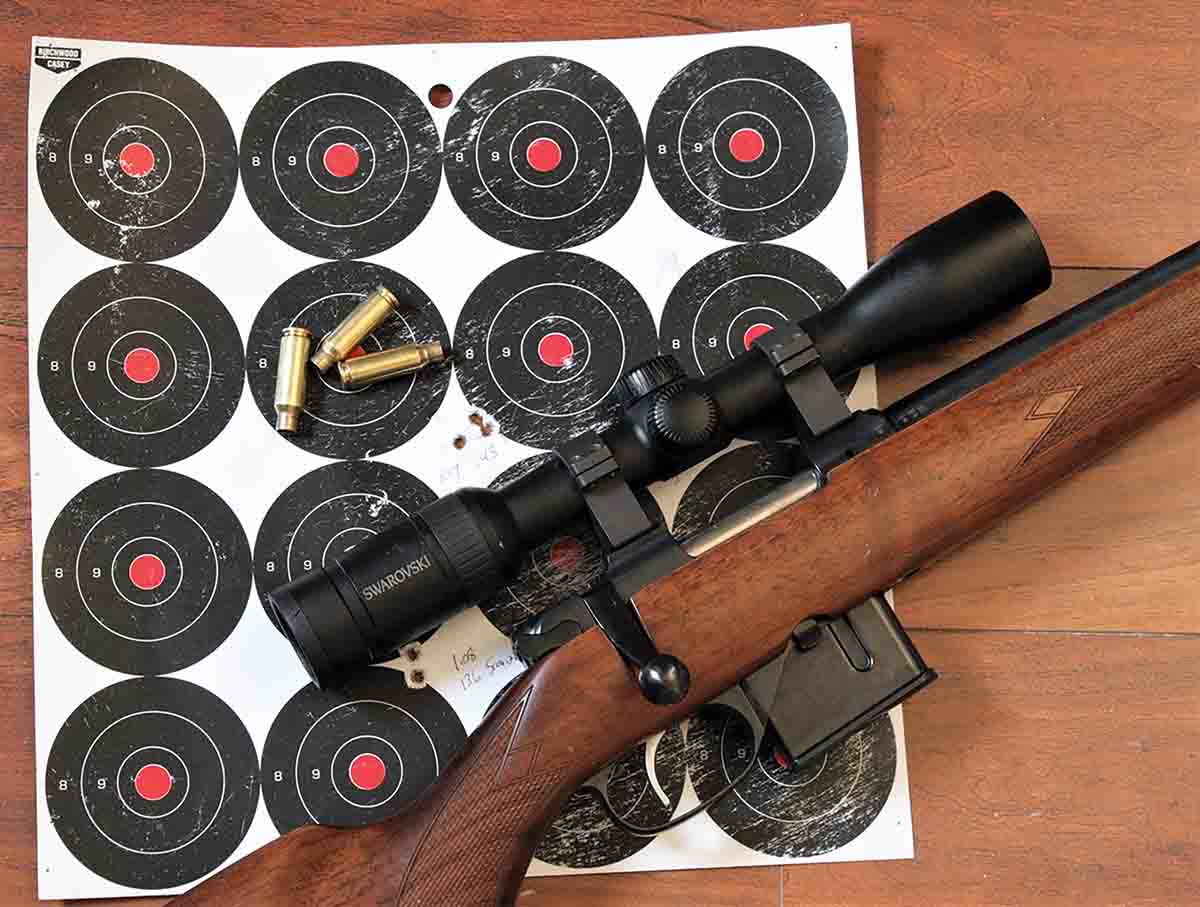 These days, smaller than average cartridges tend to be pretty successful, partly due to the appearance of newer powders and bullets capable of boosting their performance, whether for target shooting or hunting. Another factor is the recent popularity of AR-15s for various sporting purposes. AR-15 magazines are designed around the 5.56 NATO/.223 Remington round, with a standard maximum overall length of 2.26 inches, so new rounds need to be pretty short.
The 6.5 Grendel is among those successful mini-rounds, introduced in 2003 by co-developers Arne Brennan, Janne Pohjoispää and Bill Alexander as an intermediate cartridge between the 5.56mm and 7.62mm NATO rounds. Due to high ballistic coefficient (BC) 6.5mm bullets, the little cartridge performed better out to 1,000 yards than either the 5.56mm or 7.62mm NATO, with only about half the recoil of the 7.62mm.
If you're wondering, Grendel is the name of the evil descendant of Cain in the Old English poem "Beowulf," and the Grendel cartridge's name was trademarked by Bill Alexander's company, Alexander Arms in Virginia. Eventually, Hornady got the round standardized by the Sporting Arms and Ammunition Manufacturer's Institute (SAAMI). While the 6.5 Grendel has never sold as well as a certain other twenty-first-century 6.5mm round named after a shooting range on Long Island (If you can't guess, go back to Rifle Loony 101.), it has developed a considerable following.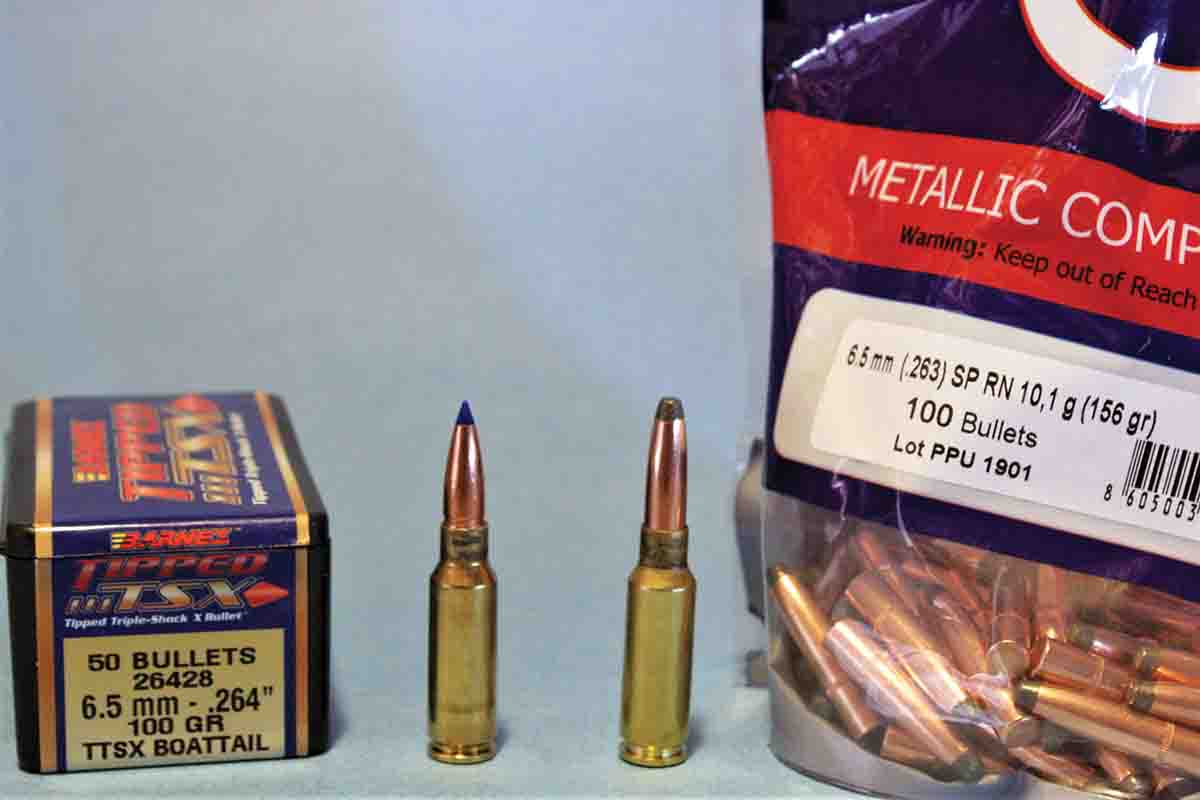 This happened due to the Grendel's versatility and mild recoil. While many macho hunters and target shooters think more power works better, in reality, not many of us really need the extra oomph of the various .300 magnums that keep cropping up in an already crowded field. Plus, as American hunters grow older, fewer like .300 recoil, especially when the vast majority of "big-game" animals taken in North America are deer and similar-sized pronghorns, black bears and caribou.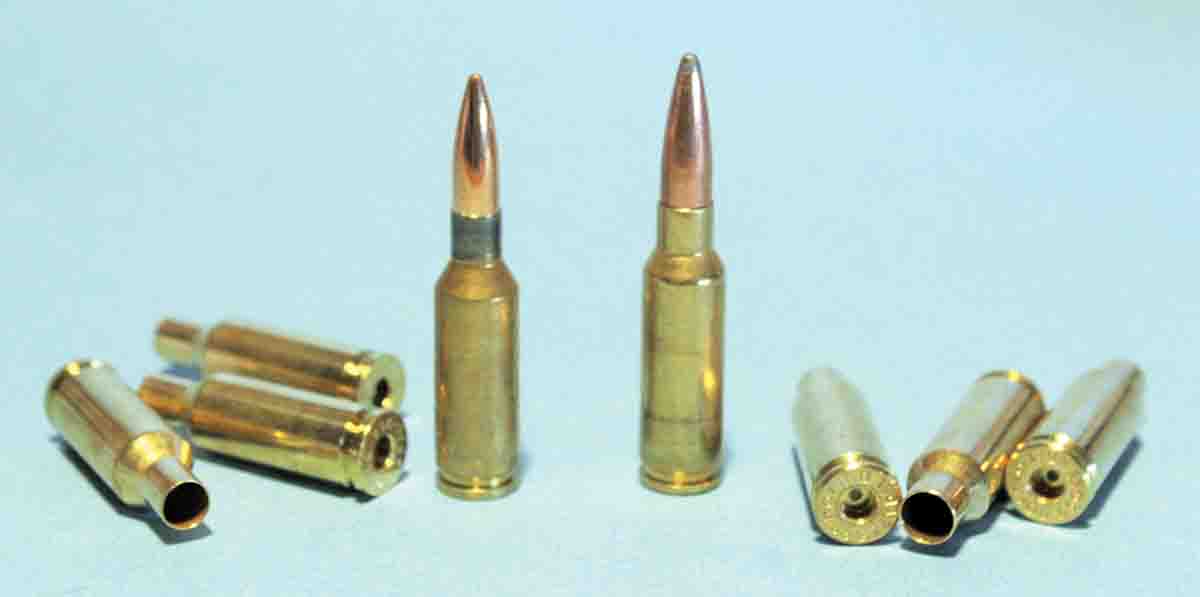 As a result, some manufacturers started chambering bolt-action rifles in 6.5 Grendel. Right now, the list includes CZ, Howa and Ruger, but is likely to increase. I became intrigued enough to purchase an almost-new CZ 527 Varmint from an advertisement in the classifieds section of a website for around $150 less than average real-world retail.
Part of the decision was due to the superb accuracy of my 527 Varmint in .17 Hornet, purchased new in 2013. The Varmint model has a somewhat heavier barrel than sporter-weight 527s, but not so heavy to be a burden while hunting. The muzzle measures .75 inch in diameter, and with a 13 ounce scope, my .17 weighs 8 pounds, 6 ounces. With a 12-ounce 3-9x 36mm Swarovski Z3 scope, the 6.5 Grendel weighs an ounce under 8 pounds, probably mostly due to the larger-caliber hole through the barrel, a fine weight for a general-use medium-game rifle.
Another advantage of the Varmint model turned out to be balance. Some American hunters claim not to like 527s because the detachable magazine extends well below the stock-line. They claim this interferes with one-hand carrying in the field, but the heavier barrel of the Varmint model shifts the rifle's point-of-balance in front of the magazine – one of several reasons my .17 Hornet is my favorite "walking varminter."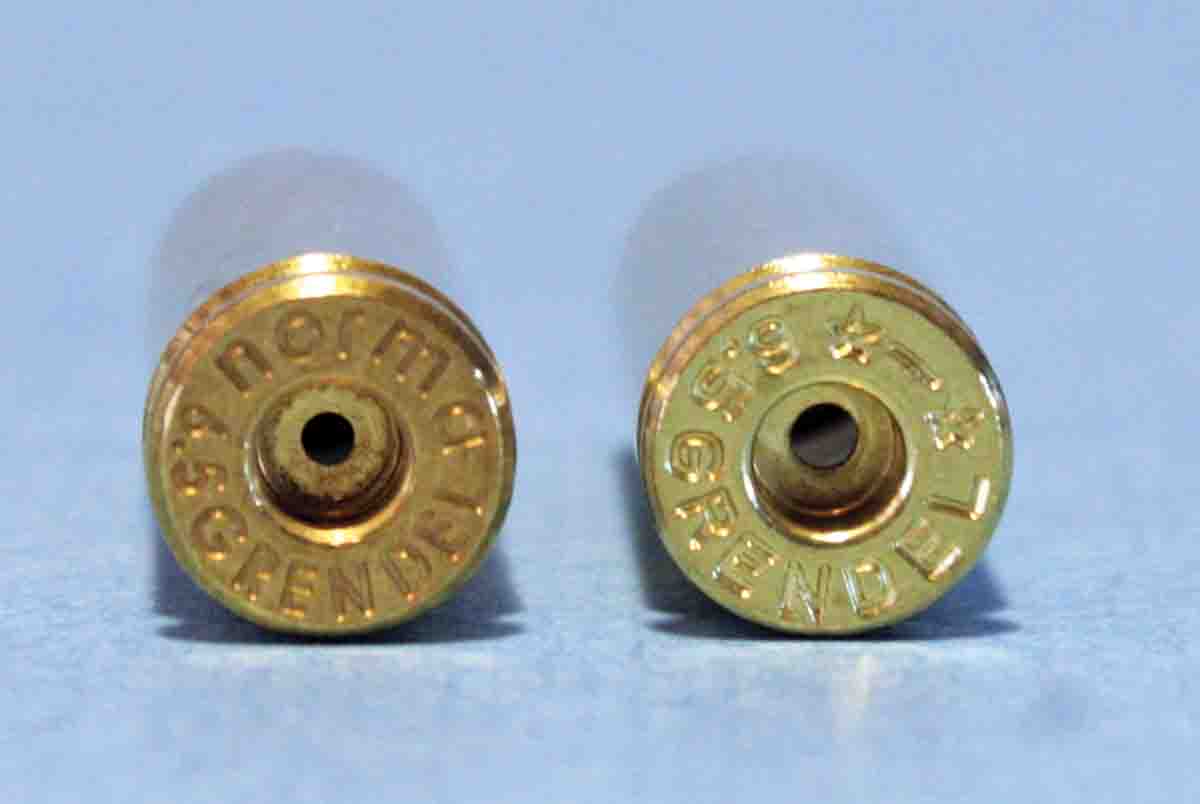 Another reason for purchasing the CZ was a fondness for set triggers. About 20 percent of the centerfires in my modest rifle collection have double- or single-set triggers, and the 527's standard factory trigger is a very good single-set design, with the set pull easily adjustable. However, after using the .17 on ground squirrels and prairie dogs, I saw no need for any adjustment. When unset, the trigger broke at just about 3 pounds, and when set, around a pound, as measured on my Timney spring scale. Both pulls of the 6.5 Grendel's trigger measured almost exactly the same – and both rifles also came properly bedded from the factory, with the barrel free-floated, one reason both shot well from the get-go.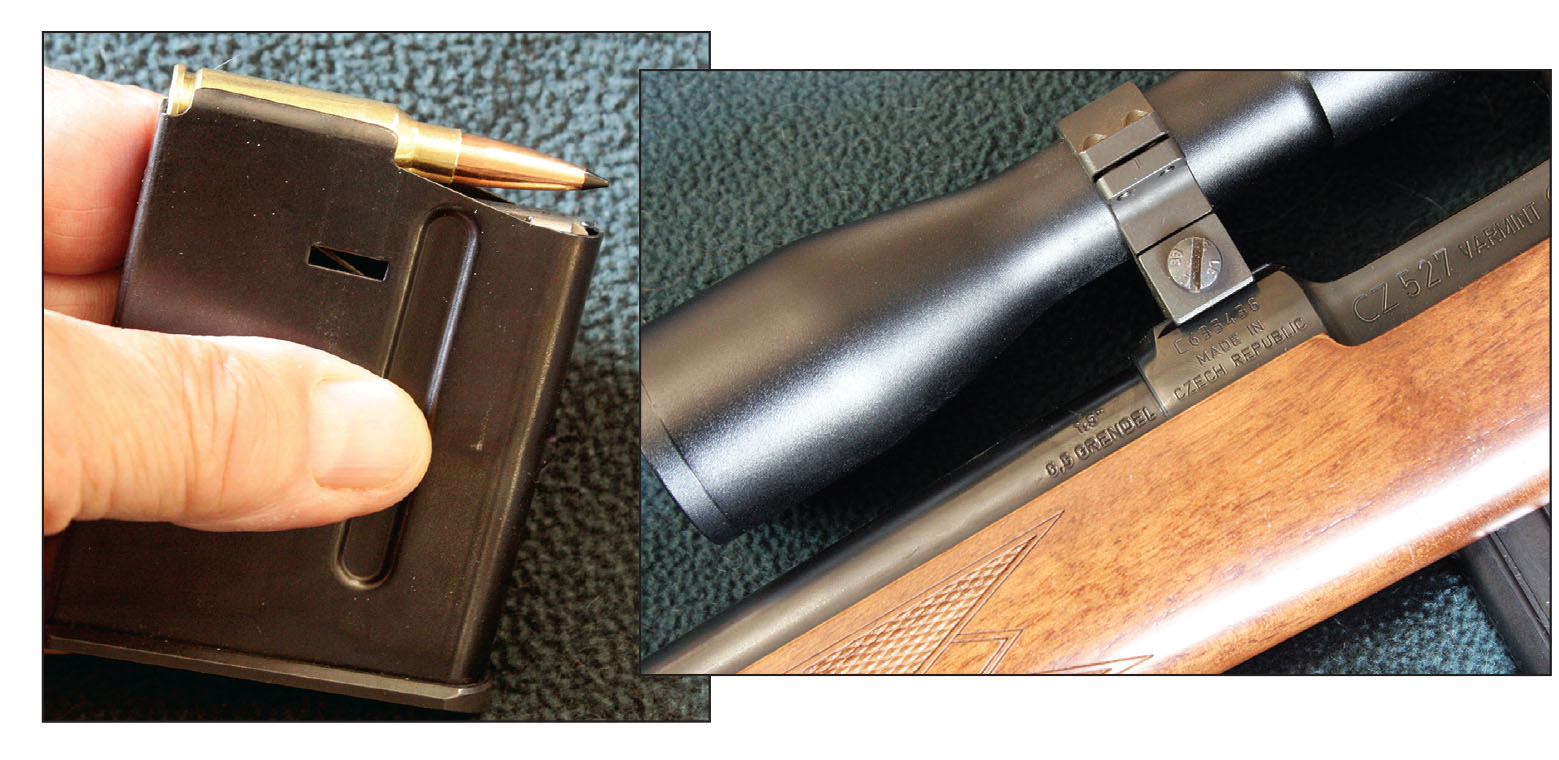 I acquired the Grendel in November 2020, after the latest firearm/ammunition buying panic began, and was luckily able to find both dies and brass at a local store. The dies are Hornady Custom, which have resulted in excellent, straight handloads in several cartridges up to .375 Ruger. On a nearby shelf sat a 100-piece box of Norma 6.5 Grendel brass, which also came home with me.
However, even that early in the buying panic, NO 6.5mm bullets of any kind could be found in any local stores, and internet sites listed almost all as "out of stock." Luckily, a pretty good selection of 6.5mm bullets already rested on my loading room's shelves, due to owning several rifles chambered for 6.5 cartridges from the 6.5x55 Norwegian-Swedish to the 6.5 PRC.
The powders were selected with my usual method, searching all available pressure-tested data, both online and in print, and selecting combinations producing the highest velocity with various bullet weights. In general, I've found such powders also tend to result in better accuracy, probably because they tend to fill the case. (Also, while a few handloaders claim they prefer to load to lower velocities, in my experience the vast majority do not.)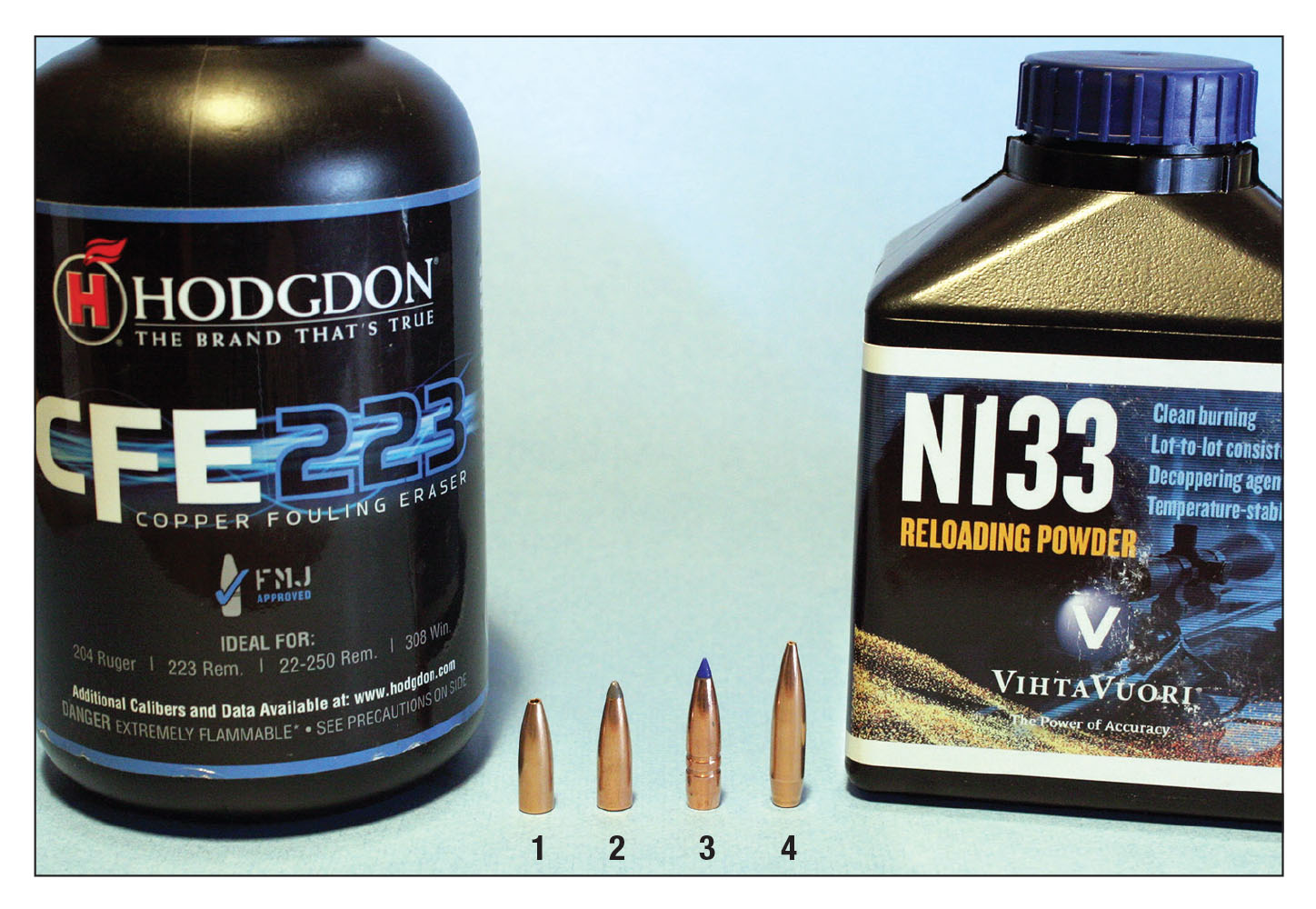 After my powder/bullet search, I vaguely remembered somebody publishing a Grendel article in Handloader a few years ago, and an internet search found my friend John Haviland's essay in the December, 2017 issue. Interestingly, only one of the powders John tried also showed up on my "zippy-list," Hodgdon's CFE 223, and in only one load featuring the 120-grain Sierra Pro-Hunter.
I suspect there are far more sources for 6.5 Grendel data today, because several listed CFE 223 as a prime suspect. In fact, at least one of the powders tested extensively, Shooters World Match Rifle, may not have been available in the U.S. in 2017.
Most 6.5 Grendel data listed bullets from around 85/90 to around 140 grains, but Vihtavuori's data included loads for one much heavier bullet, its 156-grain Mega, a traditional blunt-nosed heavyweight like those originally used in older cartridges such as the 6.5x55 and 6.5x54 Mannlicher-Schöenauer. Its data also listed muzzle velocities similar to 6.5x54 ammunition, around 2,000/2,100 fps. The only Lapua bullets on my shelf were high BC Scenars, but there was also a bag of 156-grain Prvi Partizans, which might be termed a semi-spitzer.
The bullets selected included both high BC boat-tail, target-type bullets (some regularly used for hunting) and "pure" hunting bullets, including cup-and-core hollowpoints and softpoints along with one monolithic and one bonded core. In general, I have found plastic-tipped hunting bullets open more reliably at lower impact velocities than softpoint or hollowpoint bullets, and would have no qualms about using either the 100-grain Barnes TTSX or 130-grain Swift Scirocco II on big game at typical ranges – or for that matter, the 129-grain Hornady Interlock Spire Point. Some might consider these bullets suitable for only "deer-sized" game, but I have seen the 100-grain, .25-caliber Barnes TTSX drop cow elk cleanly from the .257 Roberts at a similar muzzle velocity to the listed Grendel handload.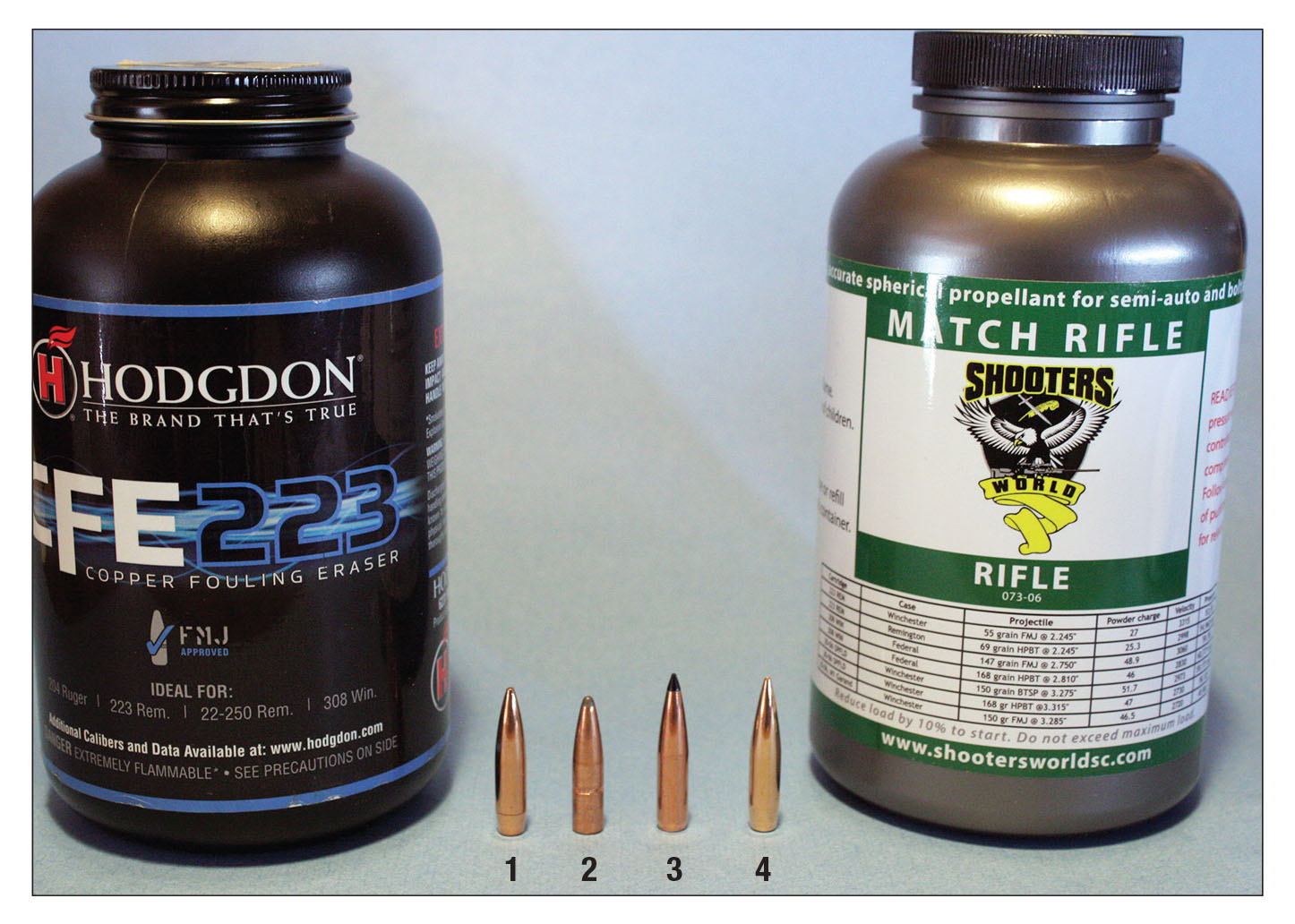 Of course, W.D.M. "Karamojo" Bell used the 6.5x64 Mannlicher- Schöenauer with heavy bullets considerably on African game up to and including elephants, though he called it the .256, its British designation. The Grendel would work just as well, but isn't legal for elephants in most of Africa, and in a few places not legal even for plains game. One of these places is Namibia, which mandates 7mm as the minimum bullet caliber – yet another instance of puzzling local cartridge restrictions.
Since the 6.5 Grendel is designed to fit in AR-15 magazines, most of the bullets listed (including the 156-grain Prvi Partizan) could not be seated anywhere near the lands and still fit in the CZ magazine. Despite that, most grouped well – though one of the powders, Alliant's Reloder 10X, did not perform as well as I had anticipated. This puzzled me since 10X has normally resulted in very fine accuracy in my rifles chambered for other small rounds, especially a Remington 700 Classic .221 Fireball, where it ranked as one of the top two powders. However, RL-10X did produce excellent velocity, and might work very well in other 6.5 Grendels.
The CZ's magazine allowed several bullets to be seated to a little longer overall length than the SAAMI listed maximum of 2.26 inches. During the range sessions, all the loads fed well from the magazine – the same magazine used in CZ 527s chambered in 7.62x39.
One interesting detail about the Grendel is different brands of brass come with different diameter flash holes. Some feature the same flash hole size as the .223 and other small cartridges, while others have the larger flash holes typically used in rounds using large rifle primers.
The Norma brass from the local store has the small flash hole, as does Lapua brass. However, near the end of my range testing, a batch of new Starline 6.5 Grendel brass showed up online and I bought it. When it arrived, I weighed 10 cases, then measured their neck thickness to get an idea of consistency. (Before performing these tests, the necks were pushed over the expander ball in the Hornady full-length die, and I trimmed all the necks to the same length, both of which make the tests more valid.)
Starline brass had always proved very consistent in the past, whether handgun or rifle. The Grendel cases were as well, but they also proved to average just about exactly the same as the Norma brass. The Norma brass weighed an average of 111.1 grains, varying .6 grain, while the Starline brass averaged 110.9 grains, varying .5 grain. The necks of both brands all varied only from .0130 to .0140 inch in thickness, one-thousandth of an inch.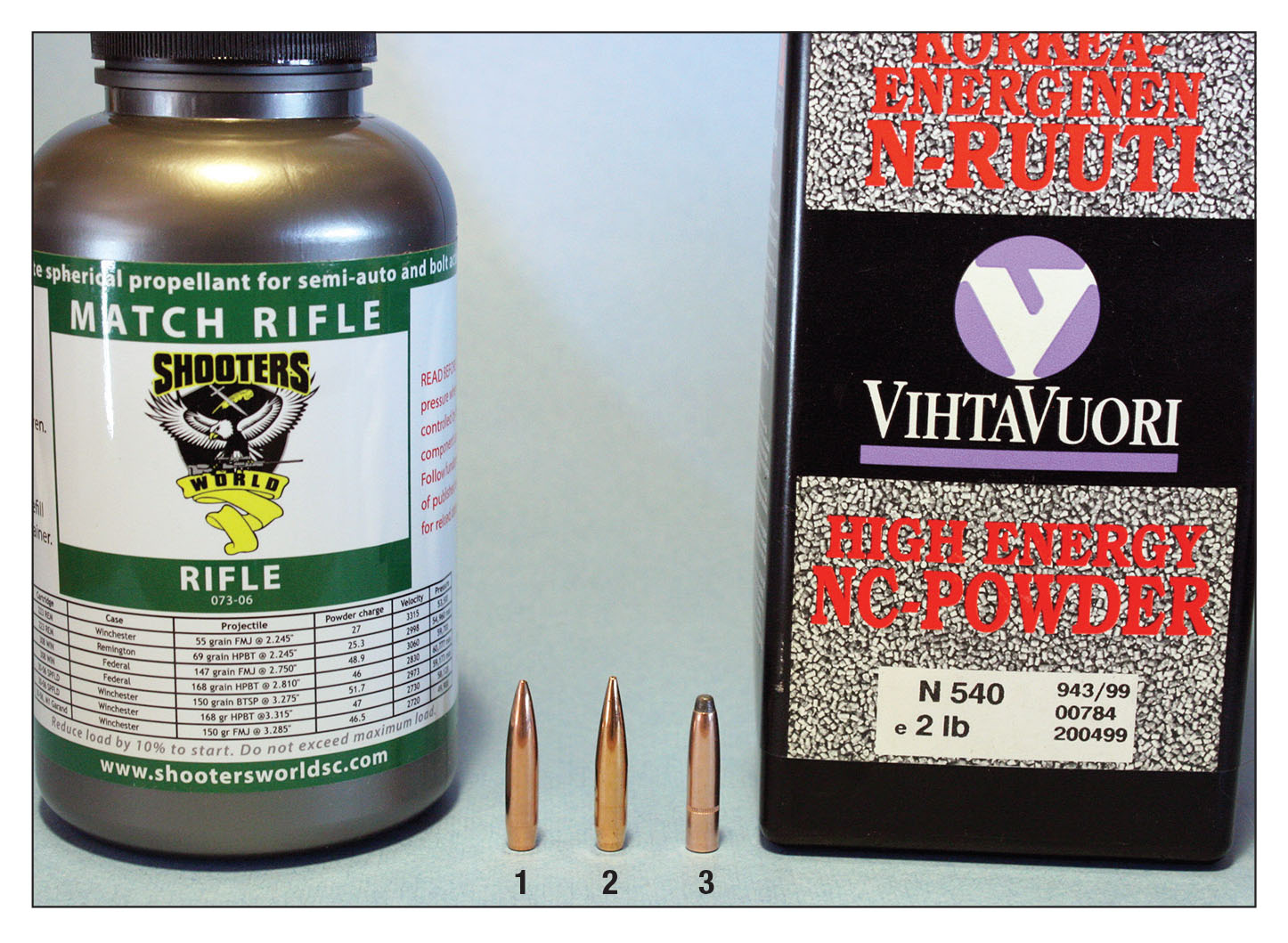 The flash holes were the only significant dimensional difference between the two brands, so "experiment!" immediately appeared in what passes for my mind. I selected three of the best loads worked up with the Norma brass, all using different powders and bullets, and tried them in the Starline cases with the same charges and bullets.
This might seem to be unsafe without "working up" to the same charges, but the SAAMI maximum average pressure (MAP) for the Grendel is only 52,000 PSI. This is less than the 55,000 PSI of the .223 Remington, and far below the 65,000 MAP that SAAMI allows for any rifle cartridge. As expected, none of the loads showed any sign of excessive pressure.
The three Starline handloads are listed in the accompanying table, and there was also no statistically significant difference between their muzzle velocities and the loads using Norma brass. Two of the three Starline loads did not group as well, but that was due to wind. The only chance I got to shoot the Starline loads before the article's deadline occurred on a sunny June morning, when a "mild-for-Montana" breeze grew stronger throughout the range session. I started by testing the 107-grain Sierra MatchKing load, but by the time the 130-grain Berger and 139-grain Lapua Scenar handloads were fired, the breeze had become not only stronger but somewhat gusty.
I did resist trying some loads with the bullets seated closer to the lands. This would mean single-loading those rounds, since they would be too long to fit the magazine, but the Grendel is designed for magazine rifles. (I also noticed the box of 130-grain Berger AR Hybrid OTM Tactical bullets included this statement on the label: "This bullet is optimized for use in magazine-fed ammunition."
The Hornady Custom dies performed like the several others used over the years. All the assembled handloads were checked for bullet concentricity on an RCBS Casemaster gauge, and even when loading new cases, none had bullet runout greater than .003 inch. With fired and resized cases, runout was even smaller, one reason most of the handloads shot well. Another, of course, was the typical CZ barrel, which in my Gradient Lens Hawkeye borescope appeared to be lapped.
Right now, it's mid-June, so my first field use for the CZ Grendel will probably be some prairie dog shooting. Meanwhile, a few of the big-game tag drawings will take place later in summer, and hopefully my lottery luck will result in some extra deer tags, and at least one pronghorn tag for an area in the southeastern part of the state, where antlerless elk can be taken on the resident over-the-counter tag. Using the 6.5 Grendel on any of these tasty critters might also be classed as experimental, but based on considerable hunting experience with mild .25s and 6.5s – including the .250 Savage and 6.5x54 Mannlicher-Schöenauer – the 6.5 Grendel will make some meat.