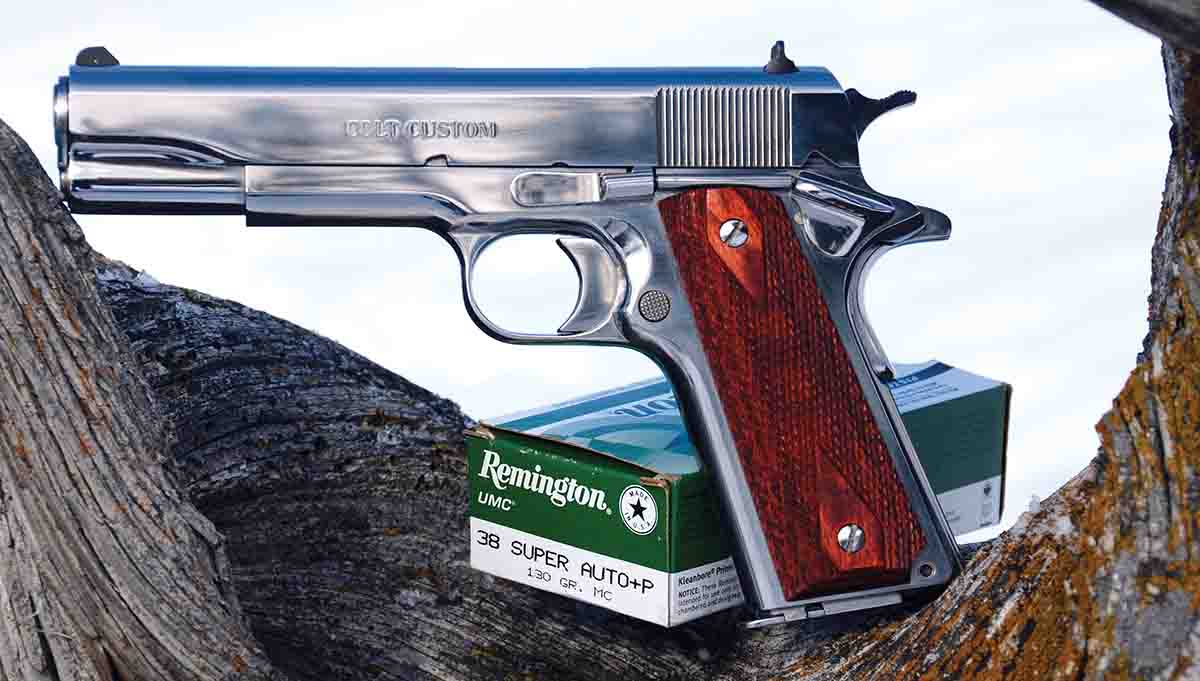 For some reason it got into my head that a nickeled Colt Government Model chambered for any cartridge would suit me just fine. So I bought the first one encountered. It was a like-new .38 Super, only it wasn't nickeled. It was highly polished stainless steel, which was actually better in my opinion, although when it was purchased I didn't know Colt had ever made highly polished stainless Government Models. With my impulsive nature, things like this happen occasionally.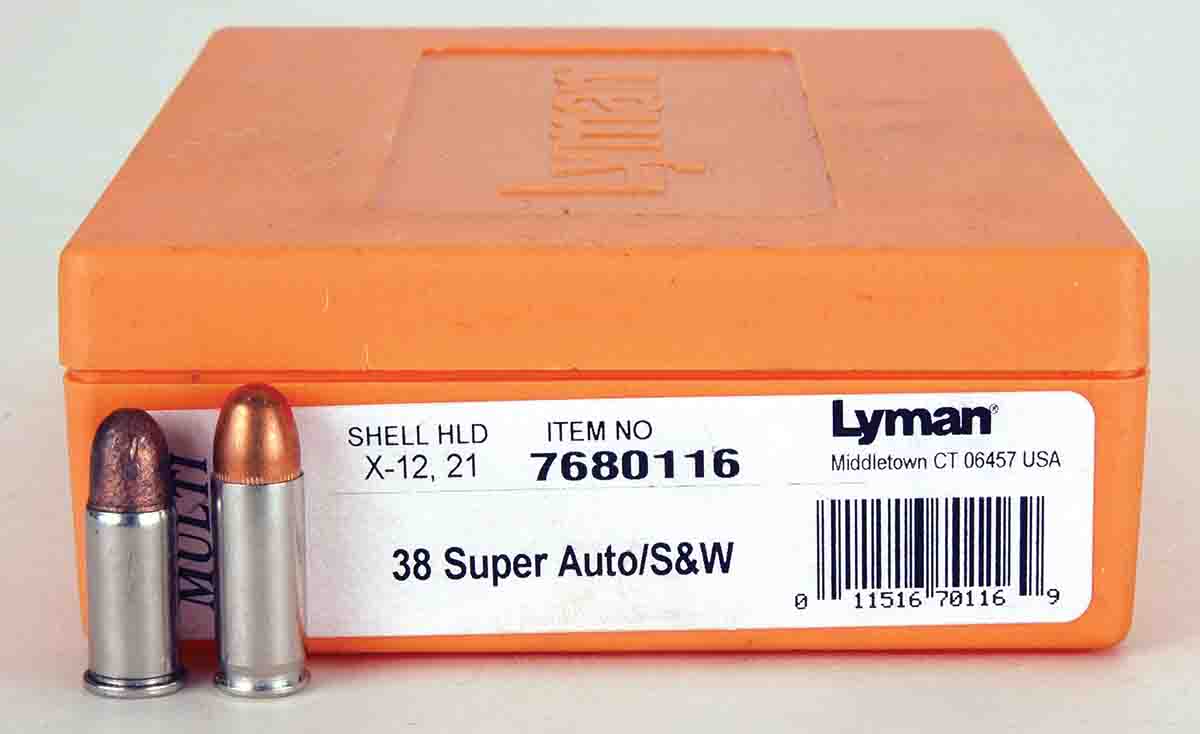 Later when I slowed down a mite, a few features of this pistol became obvious. One was a flat, instead of arched, mainspring housing. Another was the higher profile front and rear sights, plus they were of carbon steel with white dots. Finally, the serial number had the prefix "ELCEN."
A little online research revealed that the .38 Super was an overrun from some specially-made pistols for a distributor intended for south-of-the-border sales. That was back in the 1990s. The ELCEN stands for "El Centurion." Others were sold as "El Coronel," "El General" and so forth, with higher "ranks" having more ornamentation. Several of my friends looked at me skeptically upon proudly showing them my shiny new pistol. That's ok, I was happy with it.
Along with the Elcen I bought a box of Remington .38 Super +P factory loads with 130-grain FMJ bullets. To my delight, the pistol hit right to point of aim with them, and with several other factory loads of similar bullet weight found in my stash of ammunition. (I've owned a few other .38 Supers.) The accompanying table will show interesting figures for that variety of factory loads.
Introduced in 1929, the .38 Super appears to have been an American effort to outdo Europe's 9mm Parabellum that was gaining ground in the U.S. due to so many souvenir Lugers having been brought home by World War I veterans. Both cartridges use the same shellholder with case lengths of .90 inch and .754 inch, respectively. At time of introduction, .38 Super bullets were 130 grains and .356 inch. At that same time, 9mm factory bullets were usually 124 or 115 grains at .355 inch. The Super's velocity was rated at 1,300 fps, and 9mm loads ranged from 1,150 to 1,300 fps, depending on the exact bullet, manufacturer and which source was consulted.
There was one major difference, however. The 9mm Parabellum's case was rimless, but the .38 Super's was semi-rimmed. Meaning simply the 9mm case headspaced on its case mouth, but the .38 Super did so by its rim.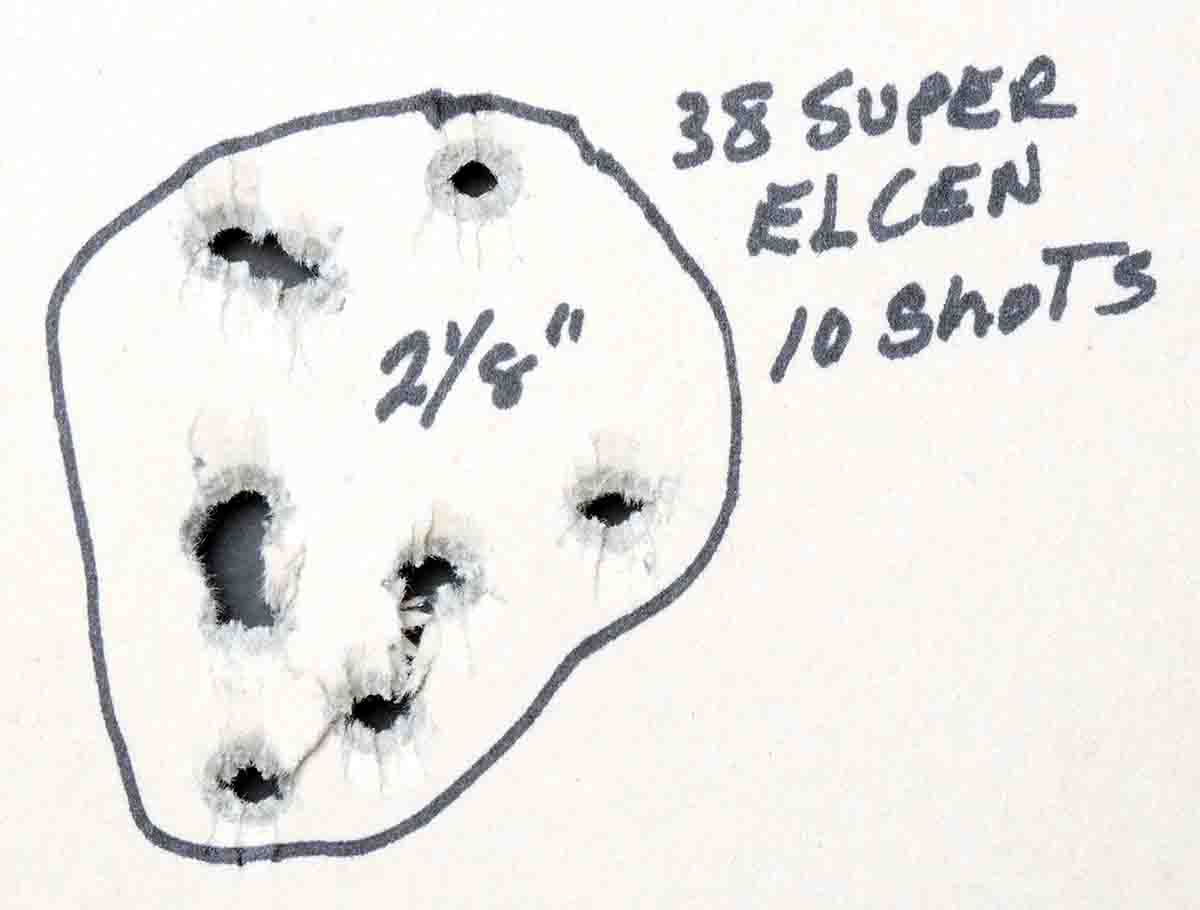 Today it is generally accepted that this difference caused decades of shooter attitude that .38 Super handguns were only capable of mediocre accuracy. Nowadays, companies like Starline or Jagemann make .38 Super cases rimless and stamp them "comp" for competition. Such is what I've been using in the stainless Colt.
As .38 Supers can fire any 9mm (.355-inch) bullet, there are no shortages of proper examples. However, my work with the Elcen pistol has primarily been with cast bullets, and I'm happy to say it has been successful work.
Thus far, four cast bullets havebeen used. Three are commercially available, and one I poured of straight linotype alloy in Lyman mould No. 356242. They weighed 120 grains and were sized .356 inch while SPG lube was being applied. The other three include Oregon Trail's 125-grain RN of .356-inch diameter and 124- and 147-grain coated bullets by Missouri Bullet Company, both .356 inch in diameter. The Oregon Trail bullet used the company's own proprietary hard lube, and of course the Missouri Bullet Company's bullets needed nothing but the coating.
Powders used have included Unique, Titegroup and W-231. Equaling factory load velocity was not the goal, instead 100 percent functioning with acceptable accuracy and point of impact coinciding with point of aim was the goal. The handloads listed below met those criteria, and barrel leading was nonexistent. For what it's worth, the loads with coated bullets were loaded in Jagemann cases, and the others in Starline. Primers were Wolf for the former, and Winchester Small Pistol for the latter. A slight taper crimp was applied to all handloads using a die intended for 9mm Parabellum.
An interesting point is Lyman's .38 Super die set: It is actually labeled dually for use with the .38 S&W (not Special) and .38 Super. It comes with two expander balls for the M-Die. One measures .351 inch and the other .354 inch. The larger one was chosen for cast bullets, although the smaller one is stamped ".38AP," which I take to mean auto pistol.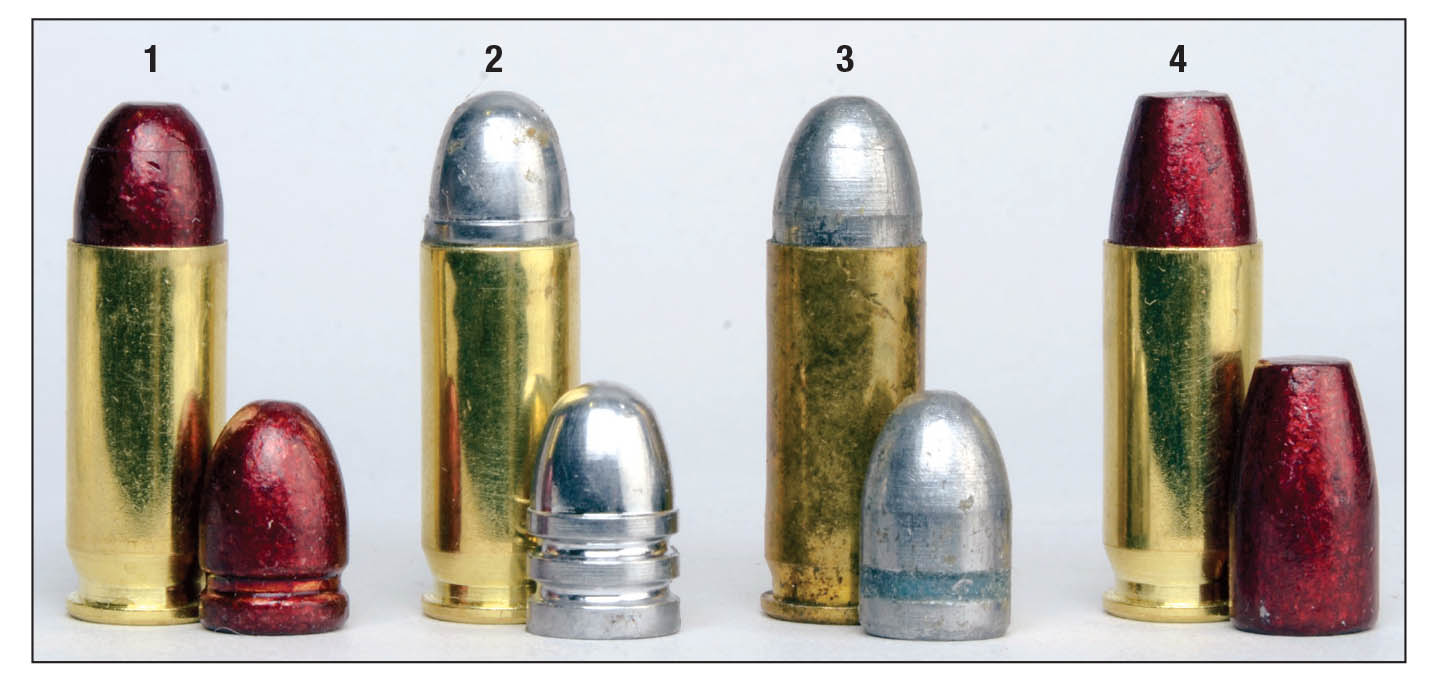 From a Ransom Pistol Rest, all 10-shot groups were between 2 and 3 inches maximum. The heart of several of the groups had the majority of bullets clustered under 2 inches, with a flyer or two making the total size a bit over that.
Admittedly, a while after my rush-buy of the Elcen I felt a tinge of buyer's remorse. After all, it was not low priced. However, a bit of shooting with both factory loads and handloads cancelled the buyer's remorse. It's a nicely shooting autoloader and digests cast bullets just fine.