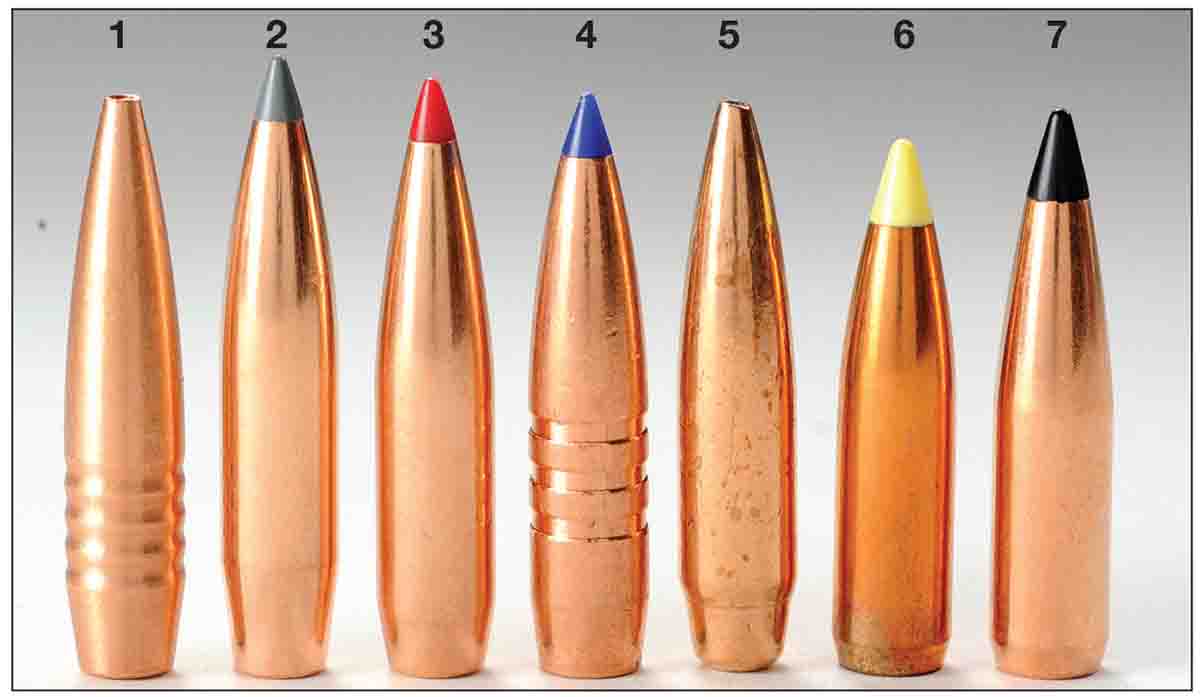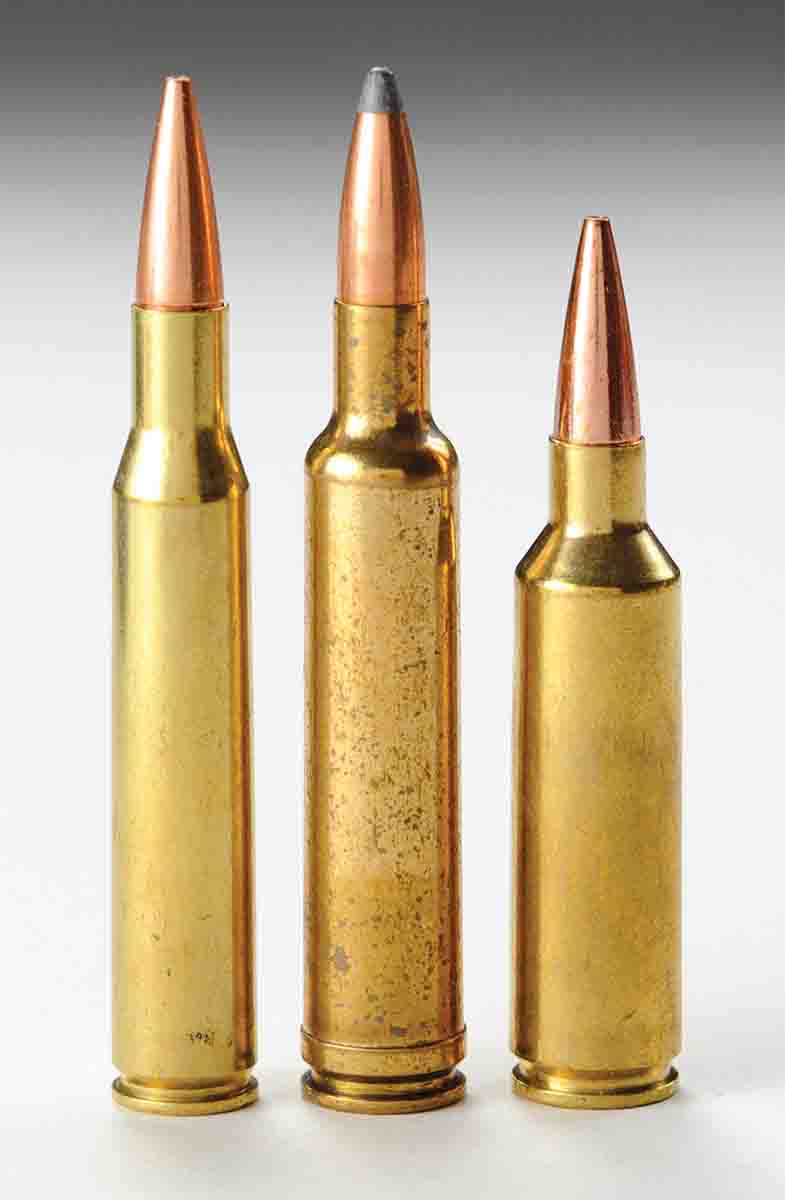 In the last issue, this column presented an overview of shooting at long range and an idea about appropriate energy figures and hunting cartridges. It was mentioned that a handloader holds all the cards when it comes to load development. With all these cards, the handloader has the responsibility of being judicious in his component selection and load assembly. We are talking specifics, and there are a lot of things to think about. Usually, when developing a hunting load, a bullet is selected and powder is then loaded up to see if the combination groups well. Accuracy is usually the initial focus. Some would say that it is the only aspect of importance. I have found that long-range hunting load development is the ultimate in handloading, because there is a lot more that goes into making a great load.
To simplify, there are two – and only two – numbers needed to describe nearly all the significant factors of in-flight bullet performance: ballistic coefficient (BC) and muzzle velocity (MV). Ballistic coefficient is a numerical figure that can be used for ballistic calculations under ambient conditions. It describes how efficient a bullet is in flight, how streamlined it is. Once BC and MV are known, downrange energy, velocity and trajectory can be calculated for an infinite number of distances. Given wind velocity and angle, BC and MV can be used to determine wind deflection. Ambient conditions can be added into the formula to learn the effects of uphill/downhill shot angles, temperature, altitude and barometric pressure. When a target is way out there, beyond at least 600 yards or so, spin drift and Coriolis force can enter into the equation. At this point, it is not necessary to know much more than the importance of muzzle velocity and ballistic coefficient. The higher the MV and the higher the BC, the better all the in-flight figures are.
Muzzle velocity can be improved by using a bigger cartridge with more powder. A handloader can also improve MV by using a longer barrel. There are limitations and disadvantages to both these solutions, and they have little to do with a load for the rifle you already have. Load data from manufacturers can be consulted to see how they label BC for each of their bullets. Their ballistic coefficients may not match what you actually receive when firing the same bullet from your rifle, but it gives a handloader something to go by for initial bullet selection.
There is a new crop of ever-more-streamlined, longer and heavier- than-standard hunting bullets offered specifically to improve BC. However, beware when selecting one, because if a bullet is too long, it may not be stable when fired from your rifle. That is why some bullet manufacturers print a recommended or minimum twist on their bullet boxes. Longer bullets require a shorter, or quicker, rifling twist. If bullets are not stable in flight when shot from your rifle, the high BC published by the manufacturer goes way down, and the bullets will not group well. You may already have noticed lighter or midweight bullets shoot better in your rifle, or roundnose bullets shoot more accurately. Some of the new long bullets require a custom barrel with a quicker rifling twist. A .277-inch diameter Berger 170-grain EOL Elite Hunter carries a 1:8 twist recommendation. A .277-inch diameter Matrix 165-grain VLD bullet (www.matrixballistics.com) requires a 1:9 twist, and a Hammer 168-grain Hunter (www.hammer bullets.com) needs a 1:7 twist. A 1:10 twist is standard for all popular rifles using this bullet diameter, whether .270 Winchester, .270 Weatherby Magnum or .270 Winchester Short Magnum. It helps to know the twist of the rifle's barrel if thinking about using one of these really long bullets. Charts are published for twist rates in factory barrels (the Berger loading manual has it, for example), or the twist rate can be measured using a tightly fitting patch on a cleaning rod. A handloader can measure twist more precisely by making a CERROSAFE (or lead) cast in the bore on an old cleaning brush to measure the distance traveled inside the bore for one rotation.
Modern, streamlined bullets have either sharply pointed, plastic tips, or hollowpoints without a tip but with a very tight point closure for a small diameter tip (meplat). A boat-tail is standard on long-range bullets. All of these bullets look like they will slice through the atmosphere with little to no resistance.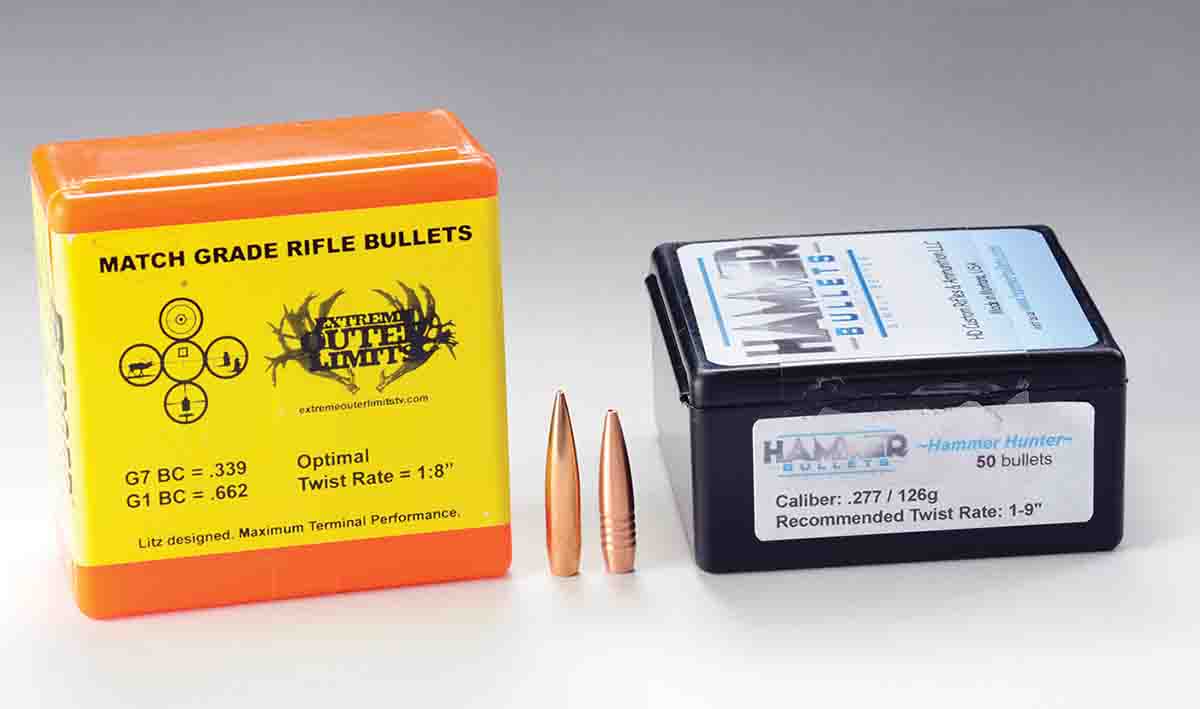 Once streamlined bullets with a high ballistic coefficient that are compatible with a rifle's rate of twist have been selected, you can turn to a propellant. Based on cartridge and bullet weight, peruse published data to find propellants that produce the highest velocity. Generally speaking, loads for a specific cartridge in a given set of data are developed to produce approximately the same pressure level. Hence, powders that produce the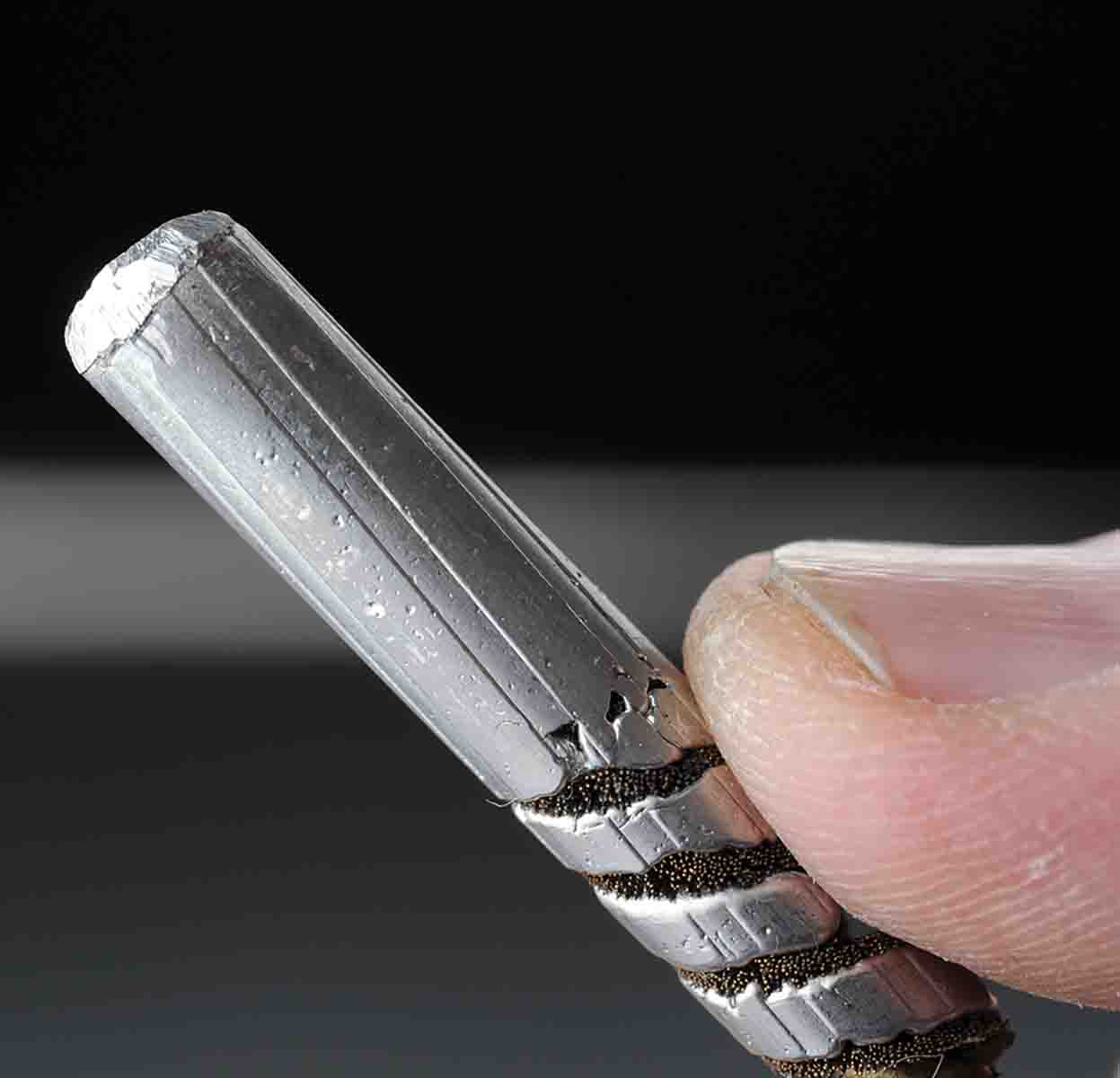 highest velocity are best suited for the task. Different data sources list different top powders. This is because, like changes in ballistic coefficient, actual results can vary. For this reason, don't worry about comparing velocities from different data sources. Just look for the top velocities from each source. Different barrels produce significantly different velocities with a given load, and barrel lengths are often different. Using as many different data sources as possible is recommended to get a better picture. If several list the same propellant at the top of the heap, those are the ones to try. Use the most up-to-date data sources that can be found for the newest powders. Some of the newer powders produce performance that is quite a bit better than older propellants. While at it, pick a newer propellant that is less temperature sensitive, such as the Extreme powders from Hodgdon or the IMR Enduron line.
Velocity variation must be held to a minimum in long-range shooting. As range increases, small variations produce larger shot dispersions. For example, according to Quick Load and Quick Target software, a Nosler 150-grain Ballistic Tip from a .270 WSM with a MV of 3,116 fps is 253 inches below the line of sight at 1,000 yards with the rifle zeroed at 100 yards. If velocity on a subsequent shot drops only 49 fps (3,067 fps, MV) the bullet will be 263 inches below line of sight, a difference of 10 inches at 1,000 yards. A 49-fps MV variation is common with a high-performance cartridge, but with judicious handloading it can be improved. Temperature change can be a big factor in the field, so it makes sense to do whatever you can to keep the velocity variation low. Picking the powders mentioned above can help. In this arena, a handloader can also experiment with primers. However, the variables to deal with when using a lot of different components can quickly become overwhelming. I generally pick one primer to use during load development and stick with it unless velocity spreads are too great. Pick your bullet and your powder wisely.