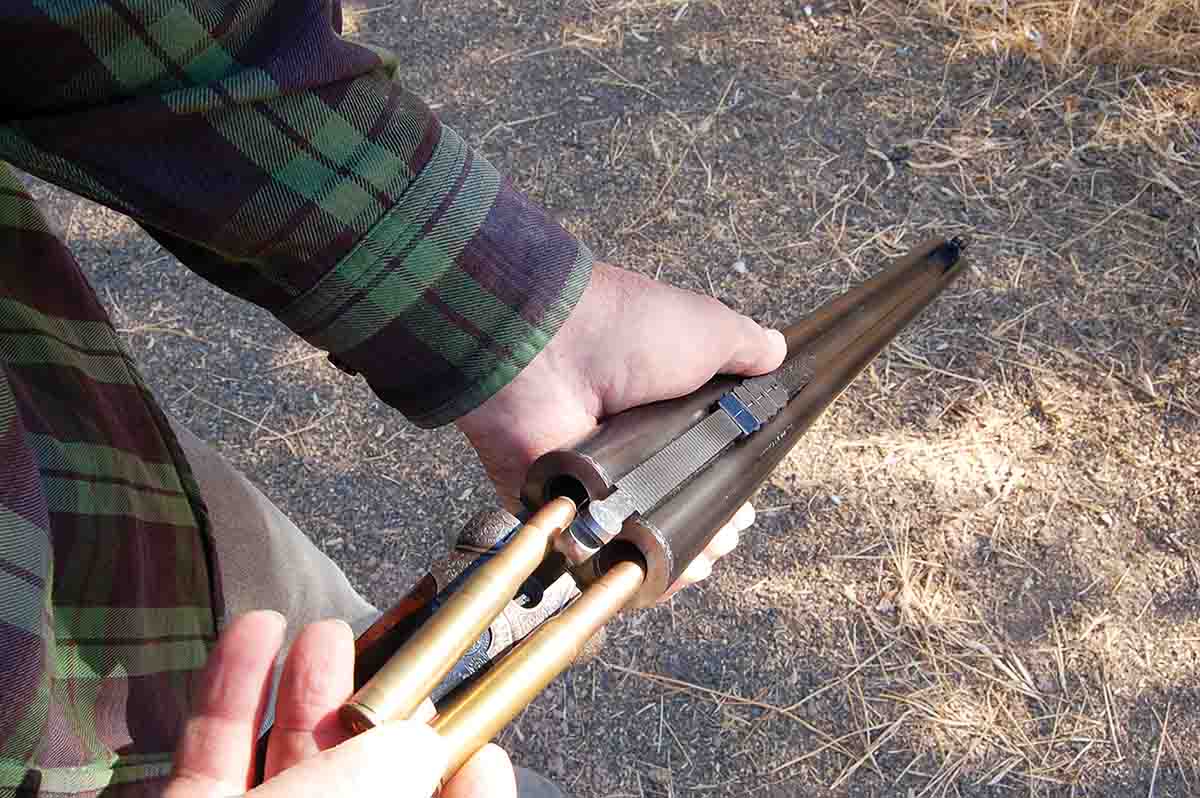 It is tempting to say that the .450/.400 Nitro Express 3-inch is simply a cordite (smokeless) loading of the older black powder .450/.400 3¼-inch round. Close, but this is not quite true.
The origin of the .450/.400 3¼-inch case is the .45 3¼-inch case of the British military round created for a single-shot Martini rifle that was adopted to replace the .577 Snider. The long case was needed to hold 85 grains of black powder under a 480-grain bullet. Also, case construction was of Boxer-type; this was built-up from several pieces seen in this column in Handloader No. 153 (September–October 1991). Such a case was cheaper than drawn brass and adequate for the short, fat .577 Snider, but the straight .45-caliber case was too susceptible to damage and bending for military use. The much shorter .577/.450 round was eventually adopted in 1870.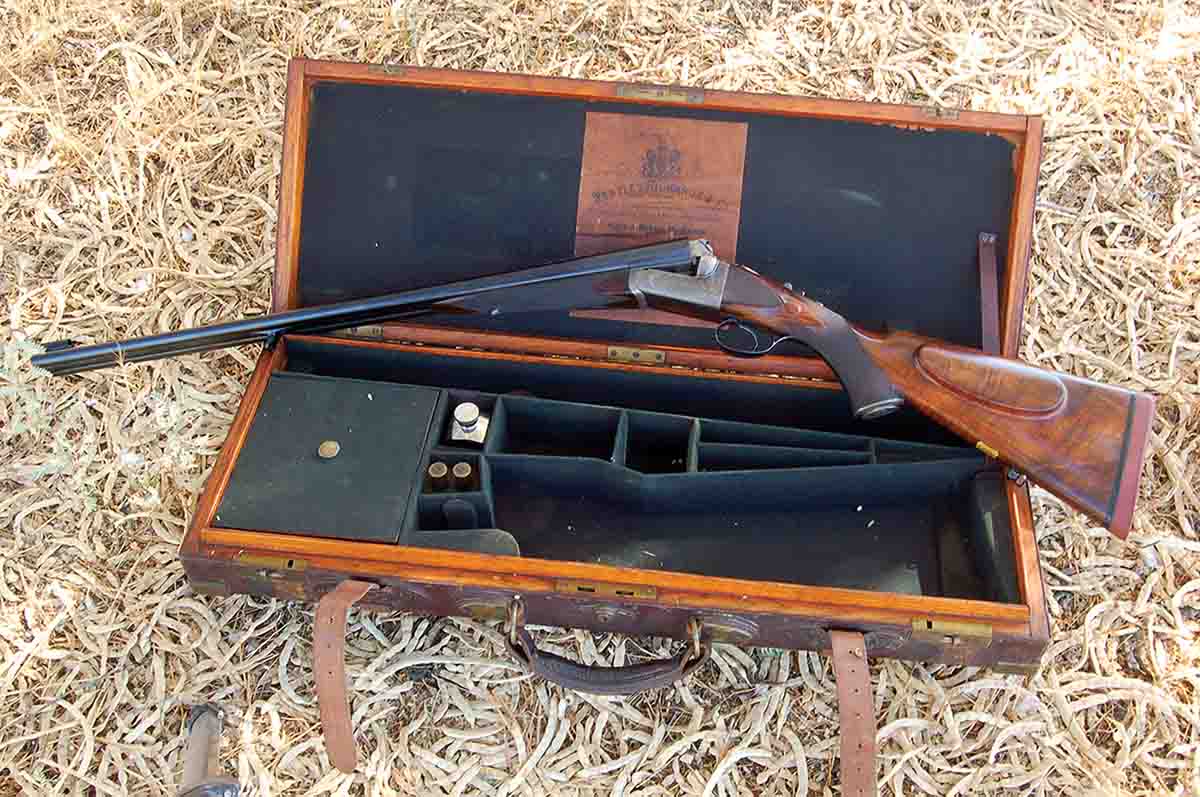 The long .45-caliber cartridge didn't disappear, however. Sporting rifle makers picked it up, but the Boxer case was not acceptable because it would not allow the firm crimp needed for double rifle use. Drawn cases were soon available. They held 120 grains of black powder, which was a bit much in the recoil department for most folks. Forty caliber seemed better so the 3¼-inch case was necked down to fit. The result was the .450/.400 3¼-inch. Sometimes the term "Black Powder Express" was added because bullets were rather light for the caliber. Early ammunition contained 110 grains of black powder behind a 230-grain lead hollowpoint or 255-grain lead solid bullet. These were listed by Kynoch from 1882 to 1939. Eley's first listing was in 1885.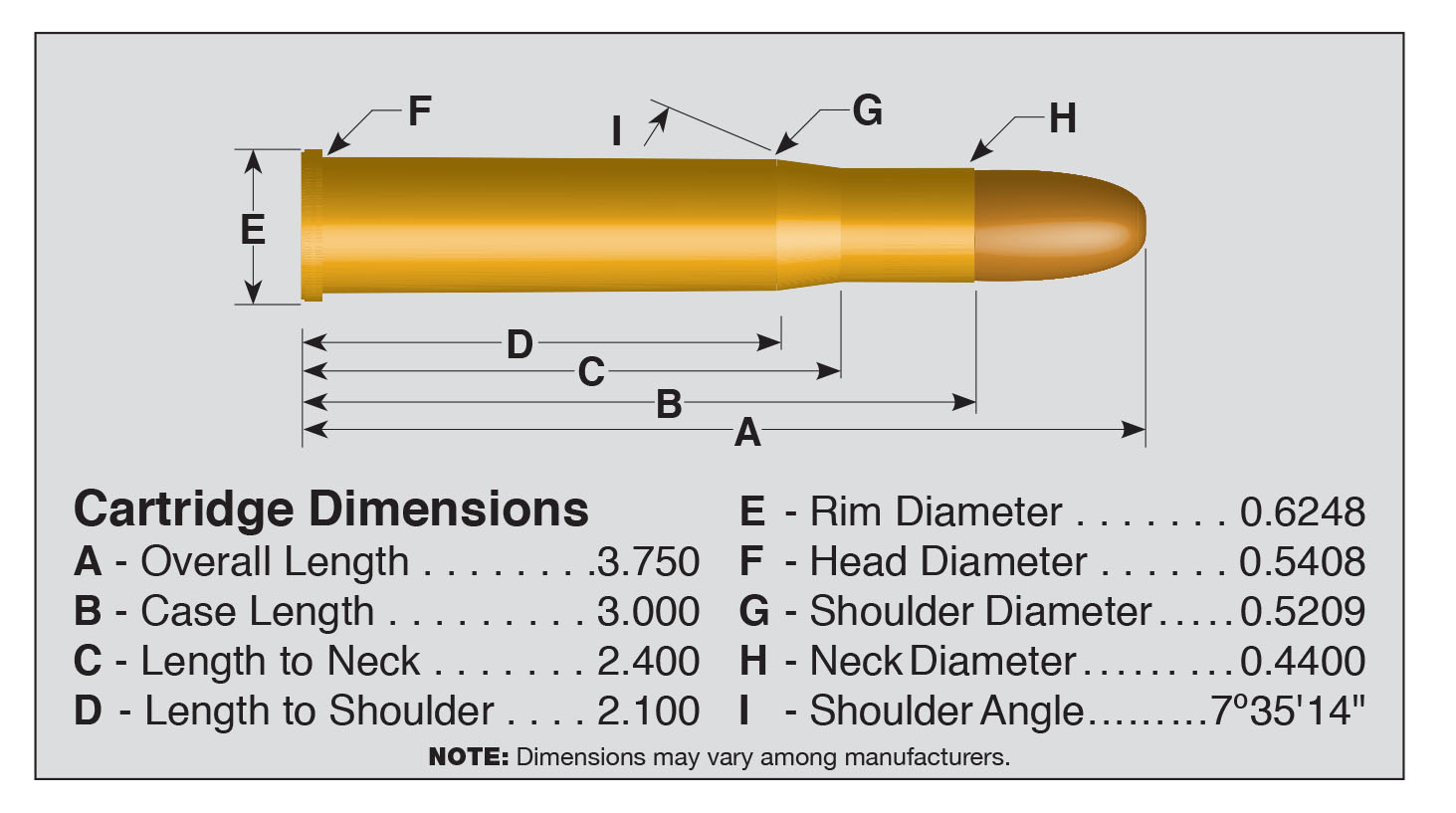 As the .450/.400 3¼-inch was beginning to make a name for itself, the French invented the first practical "smokeless" powder in 1886. Alfred Nobel quickly produced a similar propellant and the British closely copied Nobel's work, but added chemicals that produced a soft doughy product. This was forced through dies to produce the long, small diameter strands of what became known as cordite. The armies of the world, whose primary interest was shooting at each other, quickly developed smokeless propellants for small (.31 caliber or less) cartridges and rifles to fire them. Hunters also clamored for smokeless powder, but there was a problem.
Unfortunately, smokeless compounds available at this time could not be made to work with large bore, large capacity cartridges. If a powder charge was used that came close to black powder velocities, it left so much airspace in the case that ignition and velocity were erratic. Add more powder and either the case split (they were drawn too thin) or the steel (iron) barrels of the time failed. This was due not only to the material, but that barrels were turned very thin to make a rifle as light in weight as possible. These are a joy to carry, but simply aren't for smokeless powder in any form.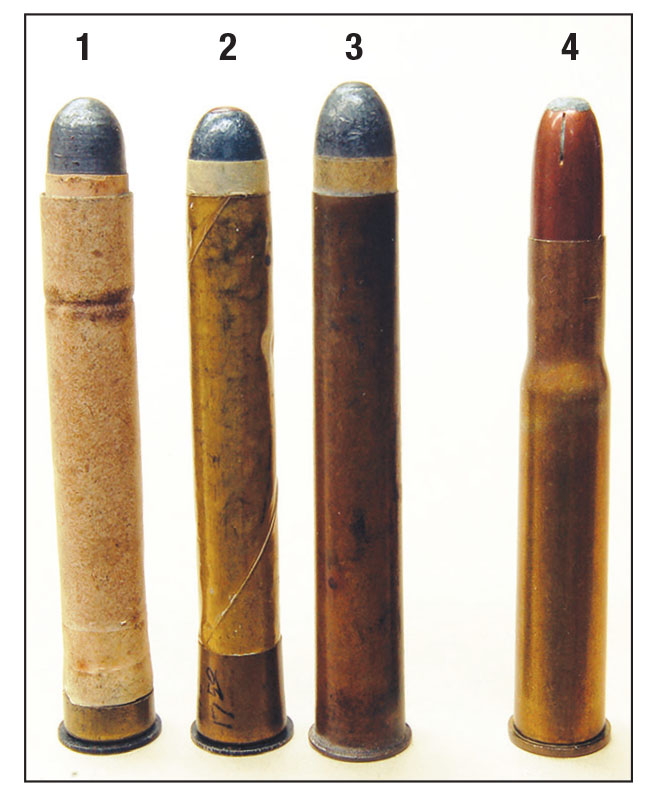 Yes, loads termed "smokeless for black" were later offered. Reports are that these didn't work all that well because of temperature sensitivity. This is probably why black-powder loads of some old cartridges were available for so long.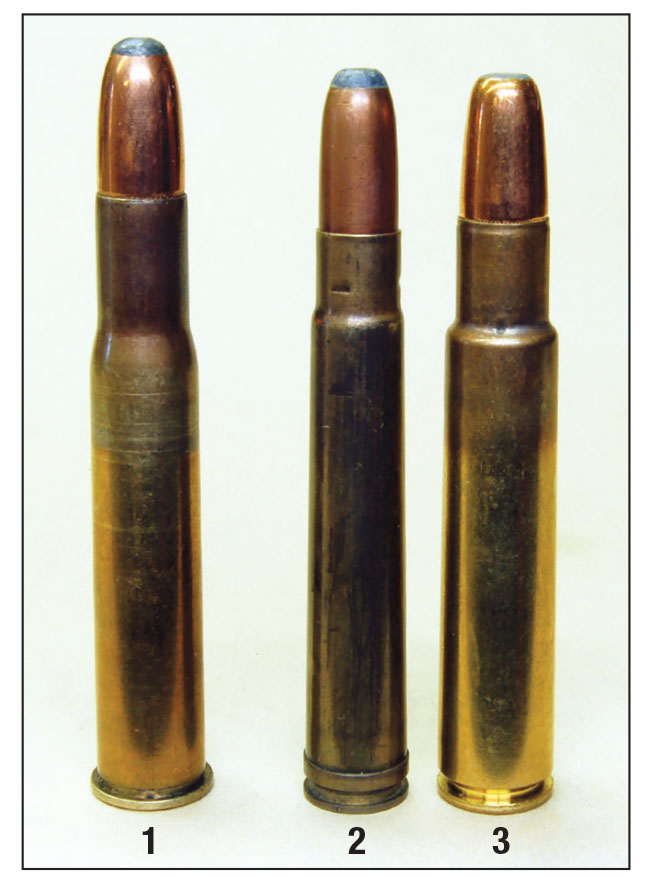 W.J. Jeffery and his gunmaking firm were much involved in developing smokeless loads for the old .450/.400 3¼-inch black-powder round. When this proved impossible, Jeffery designed a new case for a cordite cartridge, which he originally called the .450/.400 3-inch. The words "Nitro" and "Nitro Express" were added later. The case was the old .450/.400 3¼-inch black powder, but shortened to 3 inches; sidewalls were thickened a great deal and cases had a thicker base. Then the shoulder was pushed forward and rim thickness increased about .025 inch to guarantee the far higher pressure smokeless round could not be chambered in black-powder rifles. Jeffery also specified a 400-grain Kynoch jacketed bullet, intending greater energy and penetration for use on larger animals than the old black-powder number. Original velocity varies, but was about 2,040 feet per second (fps) using 60 grains of cordite at near 14 tons of pressure (British system) vs. 1,650 fps for a 270-grain bullet at 9 tons of pressure produced by black powder.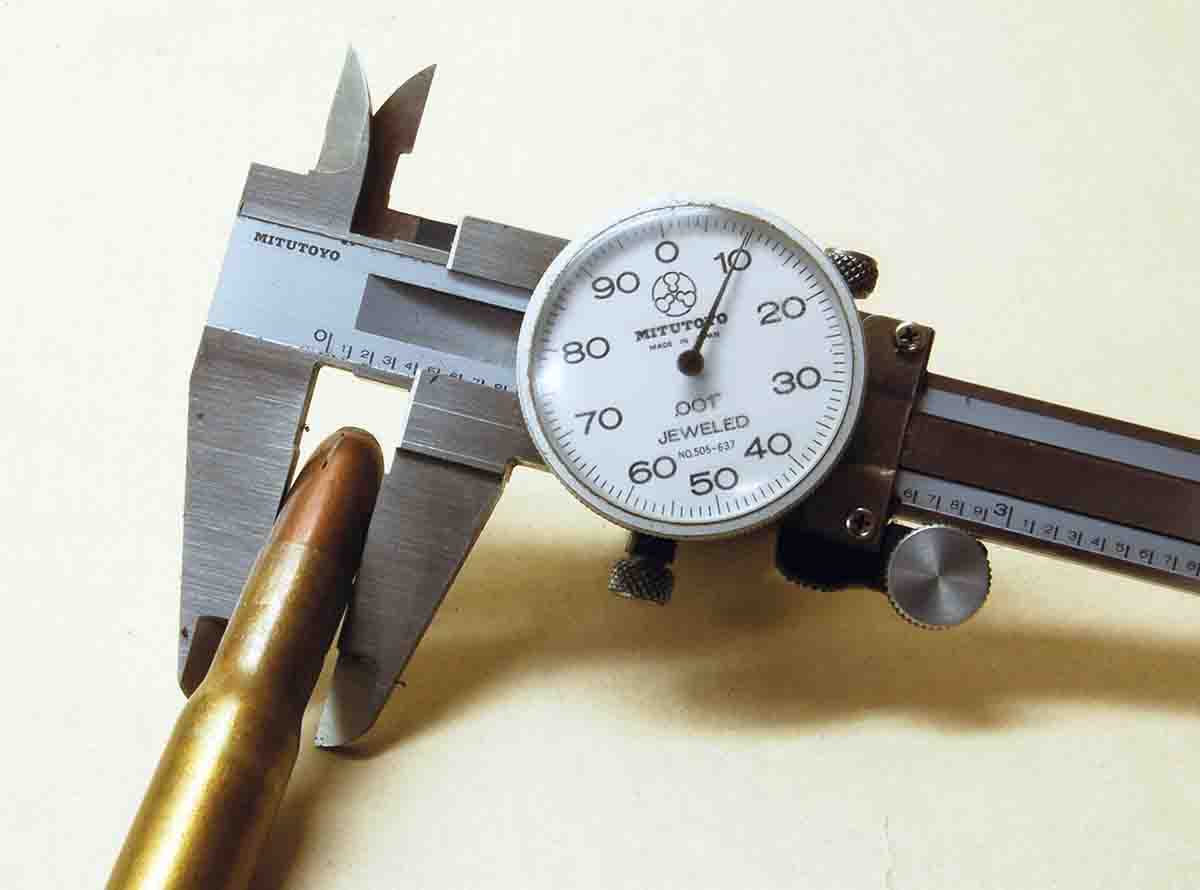 Introduction of the 3-inch cartridge varies from as early as 1896 up to 1898. Jeffery did not patent the cartridge so any maker could chamber for it. This guaranteed its wide use after rifles were made heavier and barrel walls thicker to accommodate the higher nitro pressure. Kynoch listed the round from 1903 to the end of sporting ammunition production in the 1960s. Eley began cataloging it in 1904.
Regarding specific loads, these were in flux for a few years as the quality of cordite improved. This is probably why the round didn't immediately appear in ammunition catalogs. Early cordite gave erratic pressure. It was also temperature sensitive, a trait it never quite outgrew. Jeffery's original 400-grain bullet remained and was the one that earned the round its sterling reputation. Velocity was given as 2,100/2,150 fps; energy was just over 4,000 foot-pounds. Available in solid, softnose, softnose split (cuts in the jacket to initiate expansion) and capped (jacketed flat-nosed core with roundnose hollow metal cap crimped on), all bases were covered. A "tropical load" was soon available that produced identical ballistics at 120 degrees Fahrenheit.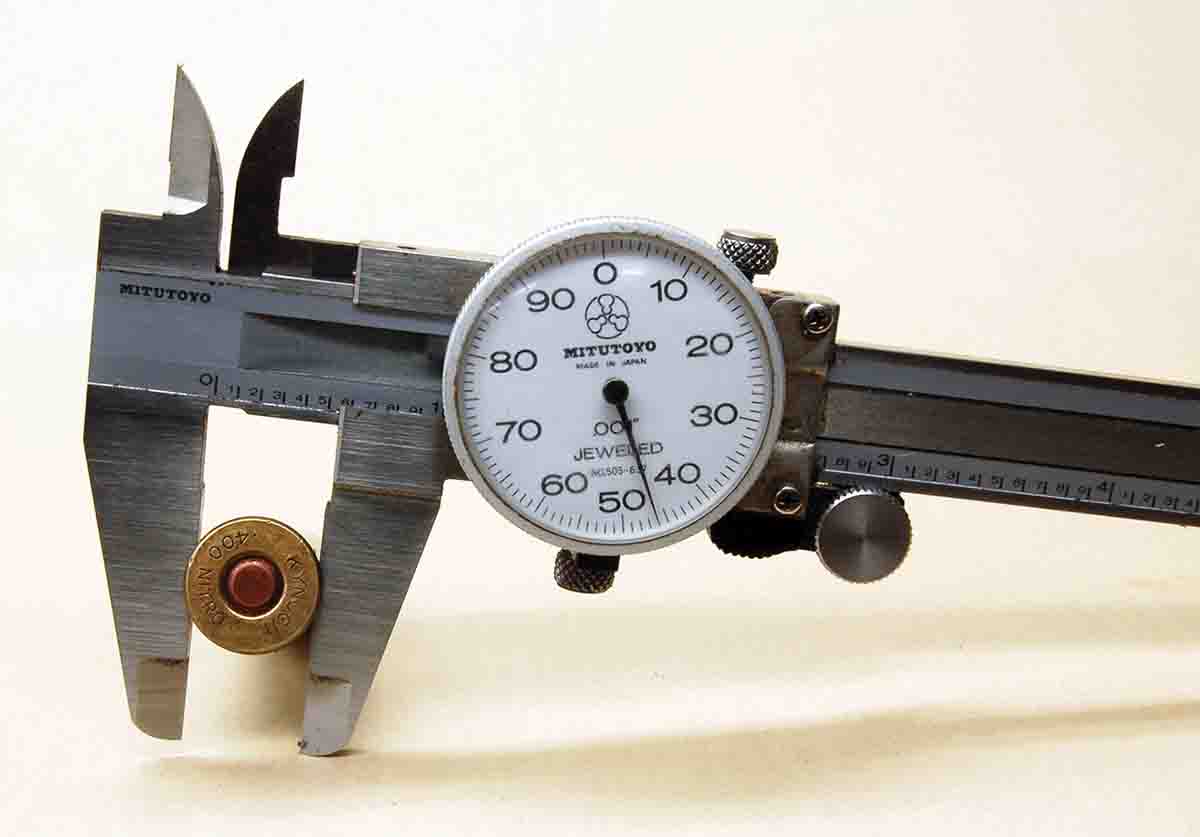 Kynoch also listed a 300-grain bullet, apparently intended for single-shot rifles. Loaded cartridges are scarce. The only illustration I have seen shows a very short, blunt, jacketed softnose with a lot of lead exposed. No velocity was given.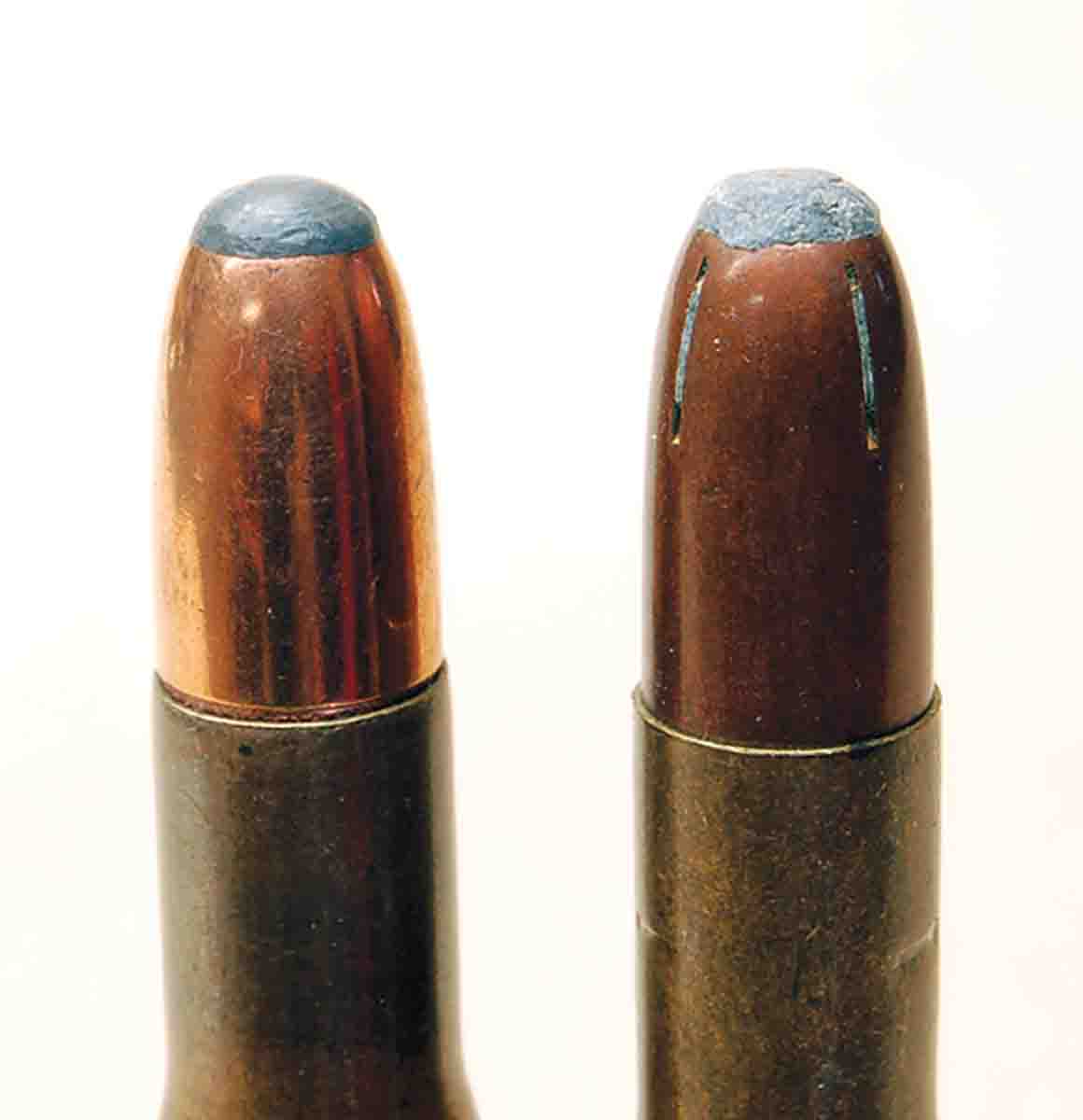 The .450/.400 Nitro Express 3-inch quickly gained a solid reputation as an all-around cartridge that wasn't challenged until the coming of the .375 H&H Magnum. Even then, two quick shots from a double in heavy cover were preferable to just one from a bolt gun! Published writings confirm this.
One was from Sir Nigel Woodyatt. For 40 years an officer in the Indian Army, Woodyatt started with large bore black-powder rifles and later saw widespread use of small caliber smokeless rounds. He wrote, "I cannot recommend anything better for general shooting than a double-barreled .400 cordite rifle by W.J. Jeffery taking his .450/.400 3-inch cartridge."
African hunter Major Powell- Cotton commented, "For a lighter big game weapon I have found the .400 cordite by the same maker (Jeffery) so useful that on my next trip I have decided to leave the .600 behind and take a pair of the former."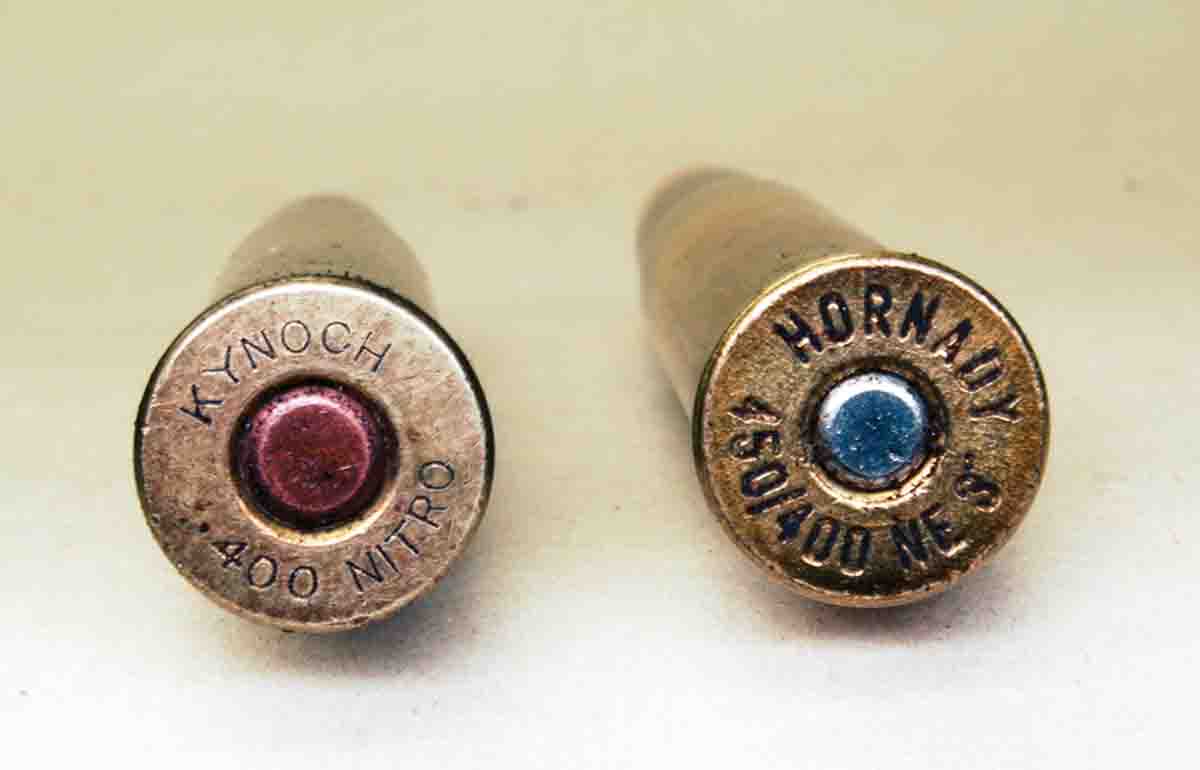 John (Pondoro) Taylor also said as much in the round's favor. Of .450/.400 3-inch doubles he wrote, "It's one of the grandest weapons imaginable for all big game hunting. I have used it extensively on all kinds of African game from elephant down with the greatest possible satisfaction."
All this praise must be valid because rifles chambered in .450/.400 3-inch are quite common. The one shown here is courtesy of friend Eric Lutfy, owner of Thunderbird Cartridge Company. It is a magnificent Westley Richards Drop Lock that was shipped to its original owner in India. While there are no tiger or leopard toenail marks on the stock, it is a bridge to a time and place only those who hunt big game can even begin to imagine.
Once nearly impossible to find, today components for handloading are common, but supplies are spotty. Contact huntingtons.com, as it tends to keep all the hard to find stuff in stock. For loaded ammunition, one need look no further than Hornady. Offerings include its 400-grain DGX Bonded expanding bullet and the same weight DGS steel jacket solid. Muzzle velocity is given as 2,050 fps with 3,732 foot-pounds of energy.