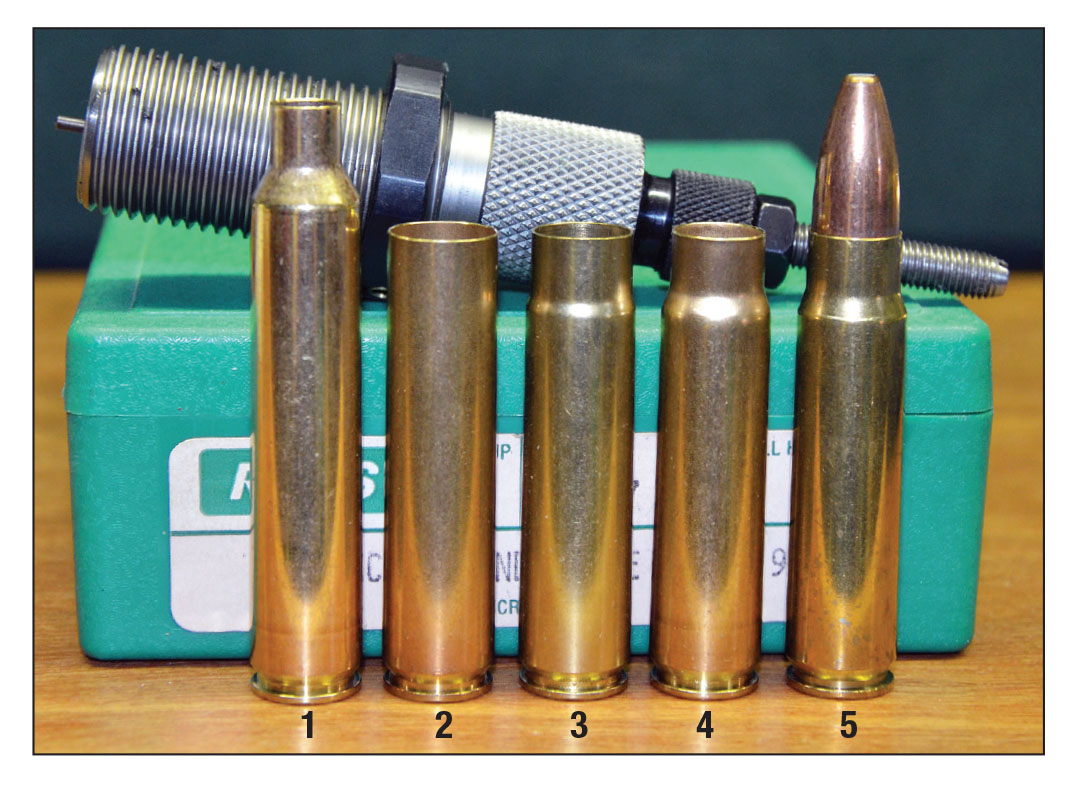 My first Wildcat Cartridges column published in
Handloader No. 312 (February-March 2018)
featured the .50 B&M Alaskan developed by my friend Michael McCourry. Several months prior to writing the column, I shot two of his custom rifles chambered for the cartridge, one on a Browning Model 71 action, the other on a Marlin 1895 action. Both were built by Brad Alberts at SSK Industries (now SSK Firearms). I found the cartridge to be rather intriguing and eventually rounded up a Marlin 1895 .45-70 with a stainless steel barreled action and laminated wood stock, and sent it to SSK for the .50 B&M Alaskan conversion.

I also placed an order for a 1:20 twist stainless steel barrel with McGowen Precision Barrels of Kalispell, Montana, with instructions to ship it directly to SSK. The rifle was featured in my column and figuratively speaking, the only notches in its stock represent several extremely dead feral hogs. I have taken more good Alaskan brown bears than any hunter deserves, but each time I pick up that rifle I start thinking one more could not possibly hurt.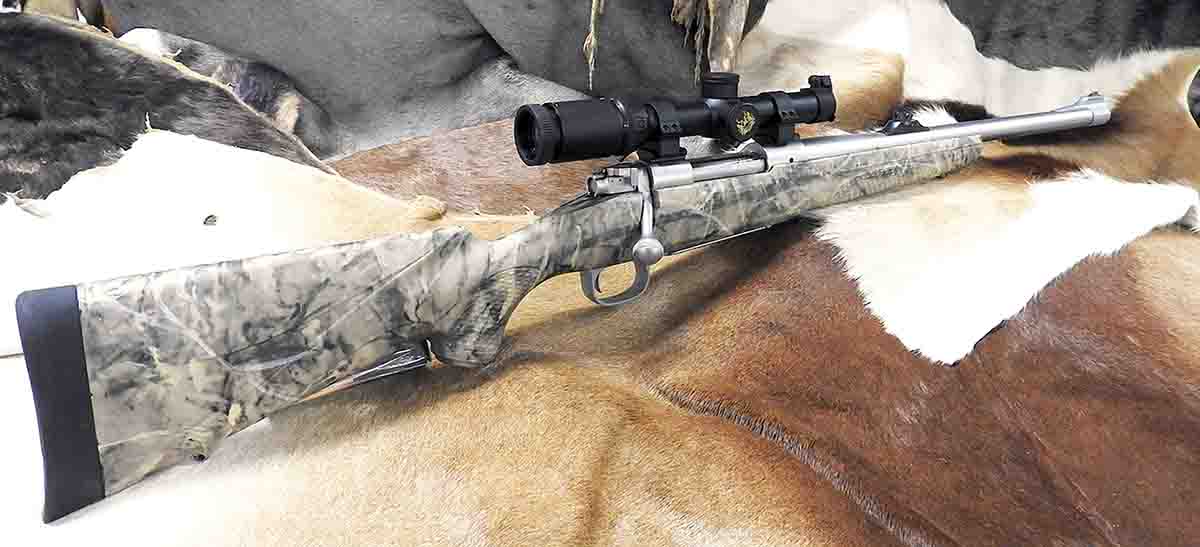 Michael McCourry has hunted Africa and Australia many times and new cartridge development has long been one of his hobbies. He has his own pressure measuring equipment and an indoor range. Working with Cutting Edge and other companies has resulted in the development of several bullets designed specifically for his cartridges. Three were designed for use in the short Winchester Model 70 WSM action with controlled cartridge feed. Why go to the trouble?
In 1975, McCourry experienced a close call with an unfriendly hippo bull, and while a Winchester Model 70 in .458 Lott solved the problem, he suddenly desired a Model 70 that was shorter, faster on target and lighter to carry. A bit quicker bolt cycling would be a bonus. His work with Brad Alberts at SSK resulted in a rifle five inches shorter and several pounds lighter than his old Model 70. With a 20-inch barrel, it handled like a wand and follow-up shots on potentially dangerous game came quickly. The .458 B&M was first, and while it is McCourry's favorite for the big stuff, I chose to feature the .416 B&M in this column because of my fondness for that bullet diameter.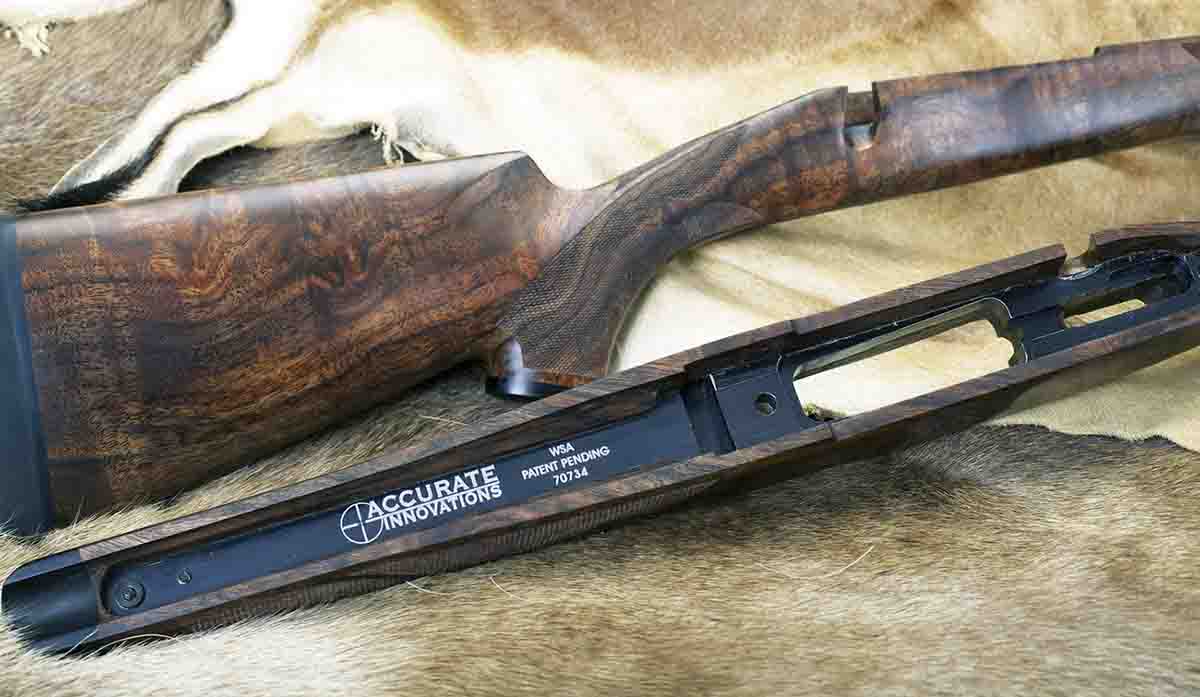 After hunting with a rifle in .416 Taylor, Michael decided to see how close he could get to its level of performance with a cartridge short enough to work in the short Model 70 action. The .416 B&M was developed in early 2007 and its first field test in October of that year was on Cape buffalo in Zimbabwe. The Swift 350-grain A-Frame, Cutting Edge 325-grain Raptor and North Fork 350-grain solid proved to be quite effective. During the following year, he took his sons Matthew and Mark David to South Africa, where the Barnes 350-grain TSX delivered excellent performance on a variety of game.
On a later culling opportunity in Australia, a rifle with an 18-inch barrel was used effectively on a dozen Asiatic buffalo. Other hunters have used rifles in .416 B&M to take various African game, including a bull elephant dropped instantly by a frontal shot with the North Fork 350-grain solid. Others have reported excellent performance on Alaska brown bears, and several guides there carry .416 B&M rifles with synthetic stocks and 18-inch barrels for backup. Velocity from a barrel of that length is less than 50 feet per second slower than from a 20-inch barrel.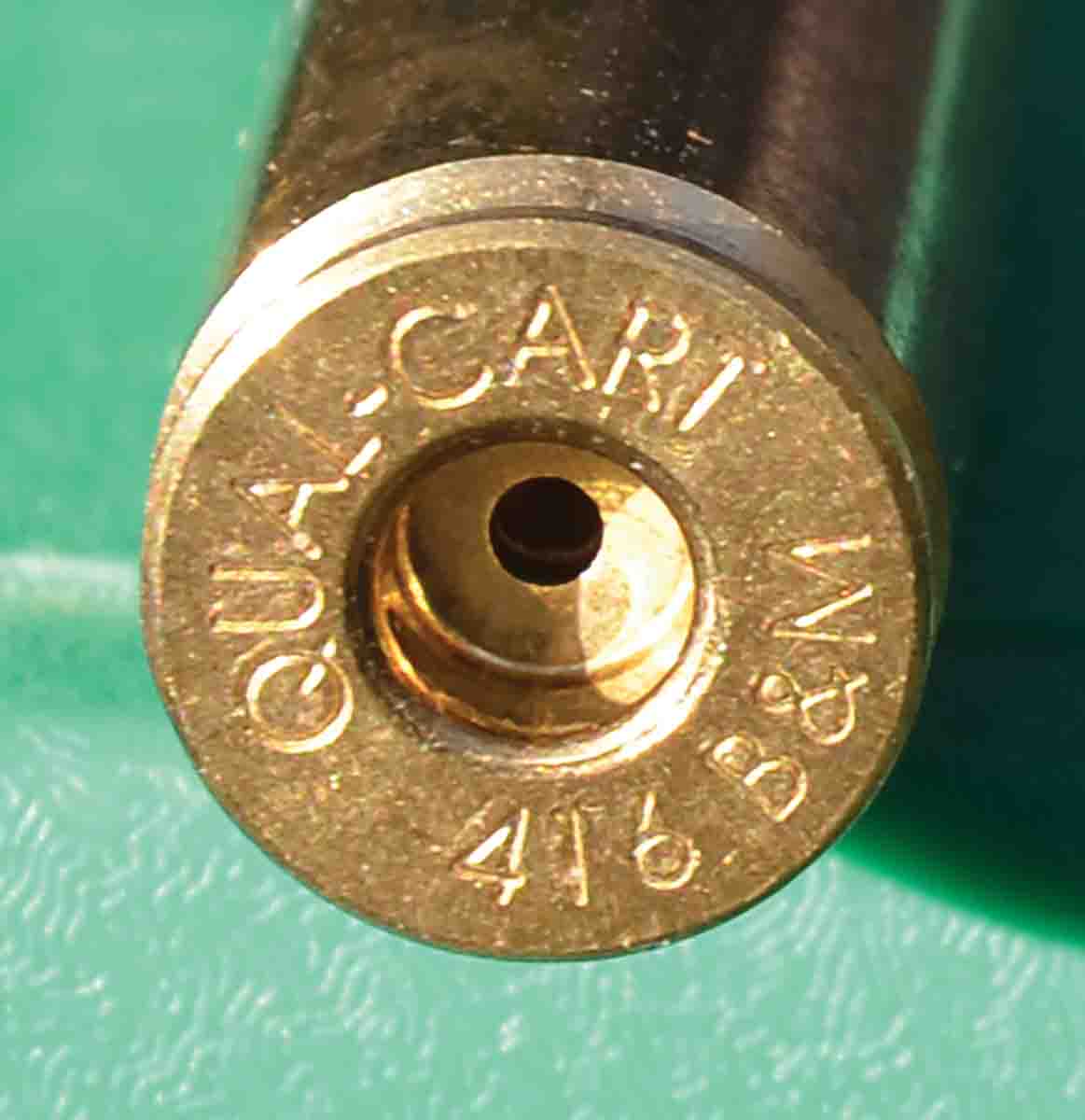 The .416 B&M case as well as its .458 B&M and 9.3 B&M littermates, is made by shortening the Remington .300 Ultra Magnum case, with brass from Nosler and Norma preferred. A hacksaw with a fine-tooth blade can be used, but for a large quantity of cases, a small chop saw makes the job easier. The mouth of each case is then squared with a power case trimmer, followed by chamfering and deburring. After a case has been shortened to 2.260 inches, it is first necked down with a .458 B&M full-length resizing die, followed by a second neck-down with a .416 B&M full-length resizer. Some manufacturing lots of brass will tolerate being necked down to .416 B&M without the .458 B&M step. Annealing the neck and shoulder of the case is not always necessary, but it doesn't hurt. Case loss during fireforming is usually zero. The end result is a case .160 inch longer than the .300 WSM case, with an average gross water capacity of 89.6 grains.
Depending on the bullet weight chosen, H-4198, Reloder 7, Accurate 2520, W-748 and IMR-8208 have proven to be excellent choices in propellants. Regardless of which is used, the Federal 215 primer is highly recommended. To assure smooth feeding from the magazine of the short Model 70 action, overall cartridge length must be kept a bit shorter than 3 inches.
I have never experienced it, but others have told me about being hassled by customs officers in various African countries because the caliber marking on the barrel of the rifle they were taking in did not match the stamping on the heads of cartridges accompanying it. This has been avoided by marking the barrel "Remington Ultra Mag," in addition to ".416 B&M." Another option is to use .416 B&M brass with the proper headstamp from Quality Cartridge.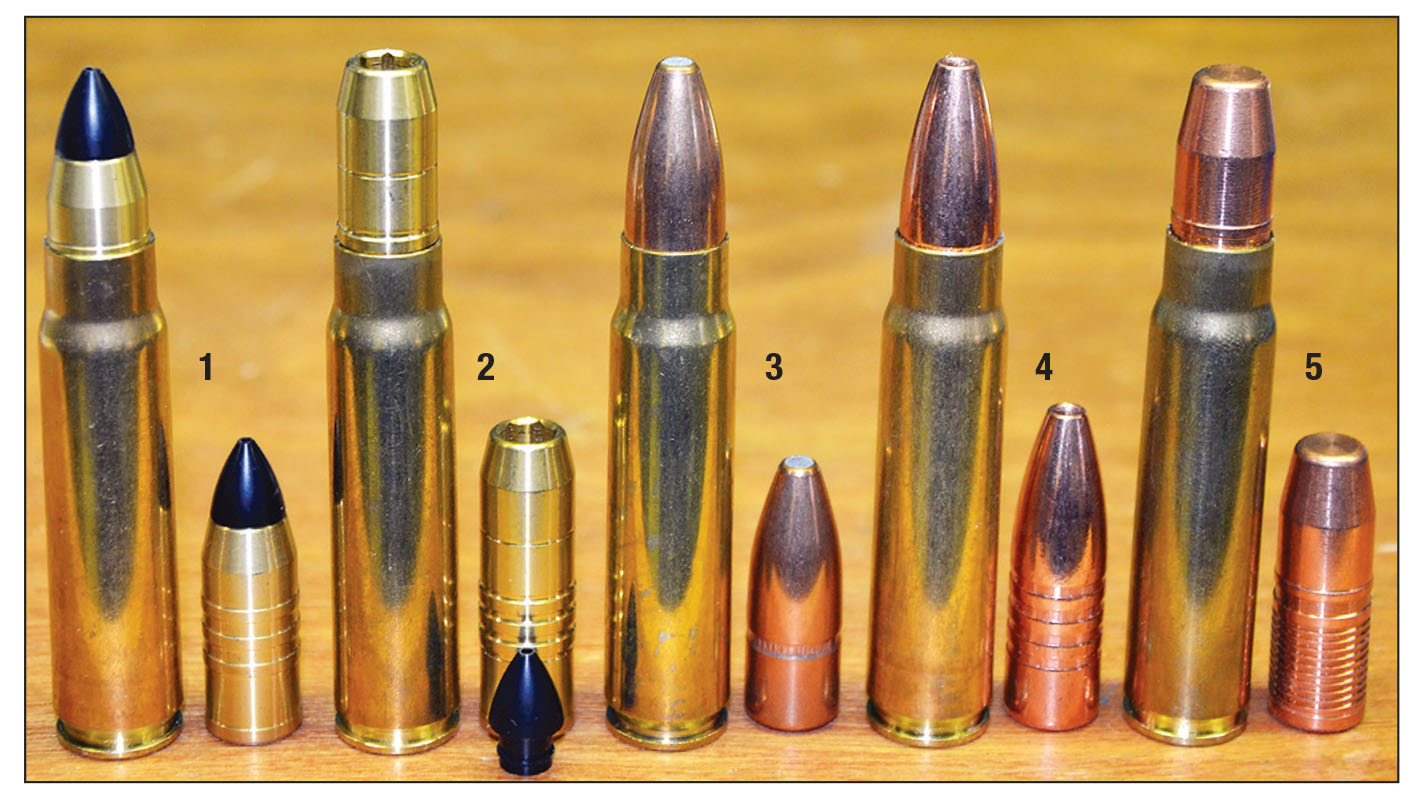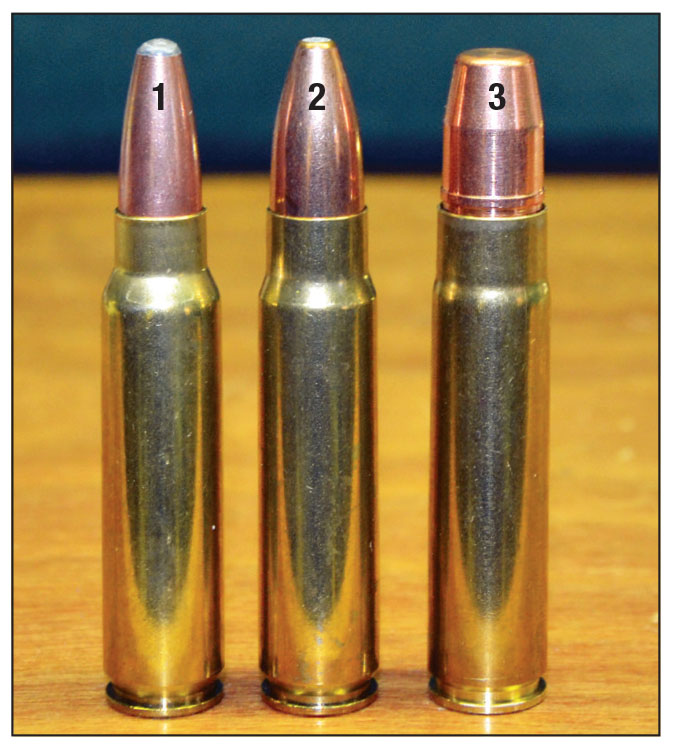 Brad Alberts at SSK Firearms builds rifles for the three B&M cartridges on customer-supplied Model 70 actions. If the donor rifle has a Winchester synthetic stock, it possibly can be used. If not, stocks made by McMillan and H-S Precision are options. Quite a few customers prefer walnut, and a special bedding method used by Alberts prevents recoil-induced splitting, but the stock has to be a good one to begin with.
Customers who want beauty combined with extreme durability and stability choose a stock made by Accuracy Innovations. It is available in nicely figured English, Claro and Turkish walnuts. Laminated wood is also available. Regardless of which is chosen, the stock will have an inletted, CNC-machined chassis of aircraft-grade aluminum extending from the tang of the Model 70 receiver to almost the full length of the forearm. The elastomeric property of a special epoxy used to secure it in place assures maintenance of rifle zero by compensating for different rates of expansion and contraction of aluminum and walnut when a rifle is subjected to wide fluctuations in ambient temperature and weather conditions. Regardless of the stock chosen, rifles in .416 B&M consistently place three bullets inside an inch at 50 yards, with individual groups often measuring less than a half inch. Those of monolithic construction usually produce the smallest groups.
Barrels from Shilen, Douglas and McGowen Precision of Montana are often used, but other brands capable of meeting SSK's accuracy requirements are optional. Several barrel lengths are available, with 20 inches being quite popular. Depending on the stock used, rifle weight ranges from 6.50 to 8.25 pounds. Most rifles feature open sights made by New England Custom Gun Service. Various scope mounts are available, including the excellent quick-detach model from Alaska Arms LLC. I have that mount on one of my rifles in .416 Rigby, and my Marlin rifle in .50 B&M Alaskan wears NECGS' open sights. Reloading dies for all B&M cartridges are available from SSK Firearms.