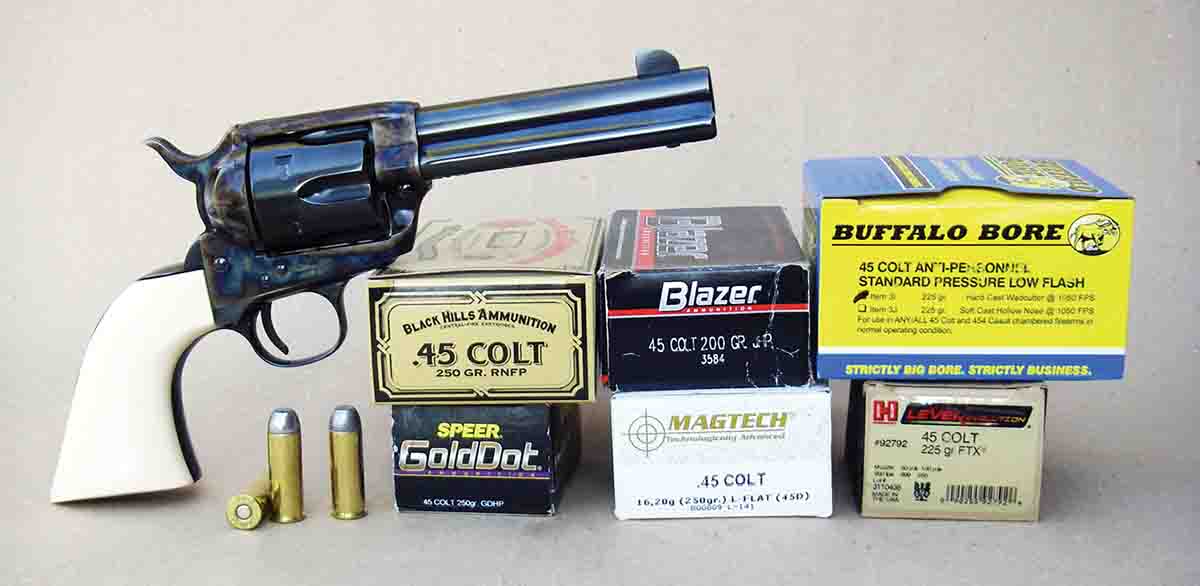 In the early 1950s Bill Wilson traveled from California to Colt Firearms to confirm that it had no intentions of resurrecting the Model 1873 Colt Single Action Army that had been more or less discontinued in 1941 to make room for the production of military arms for World War II. On multiple occasions, Colt assured Wilson there were no plans to resurrect the old sixgun and only planned to produce more modern designs.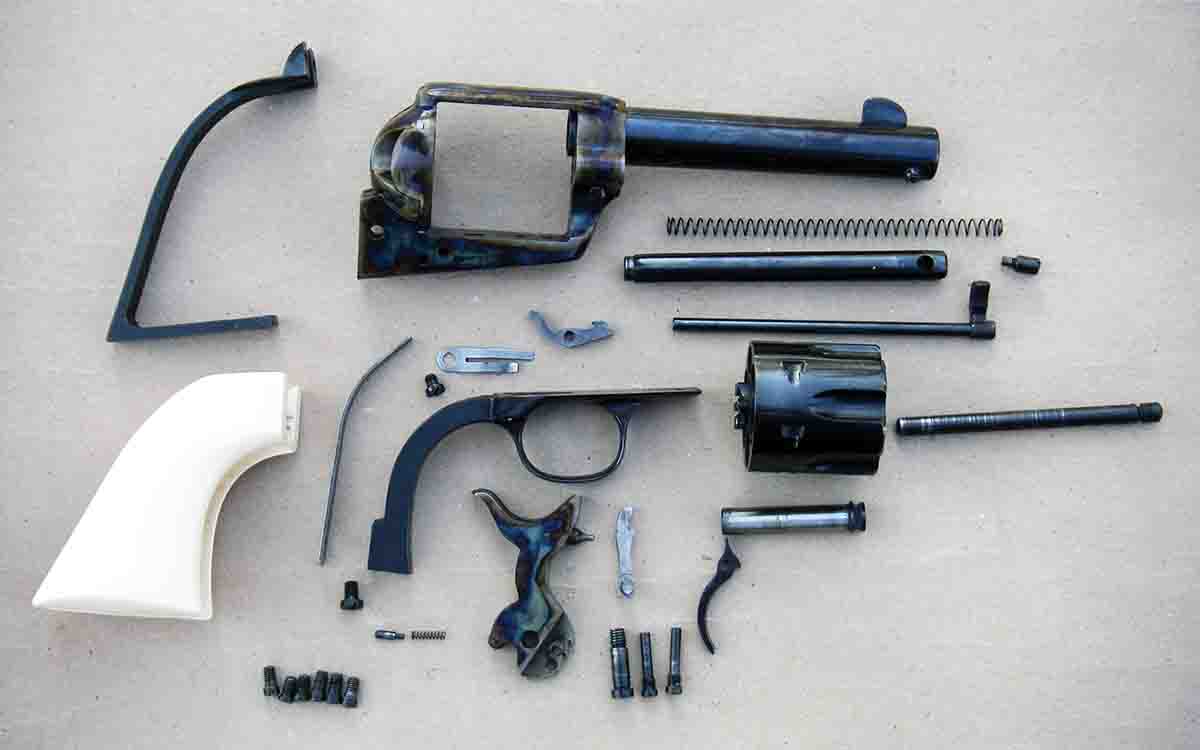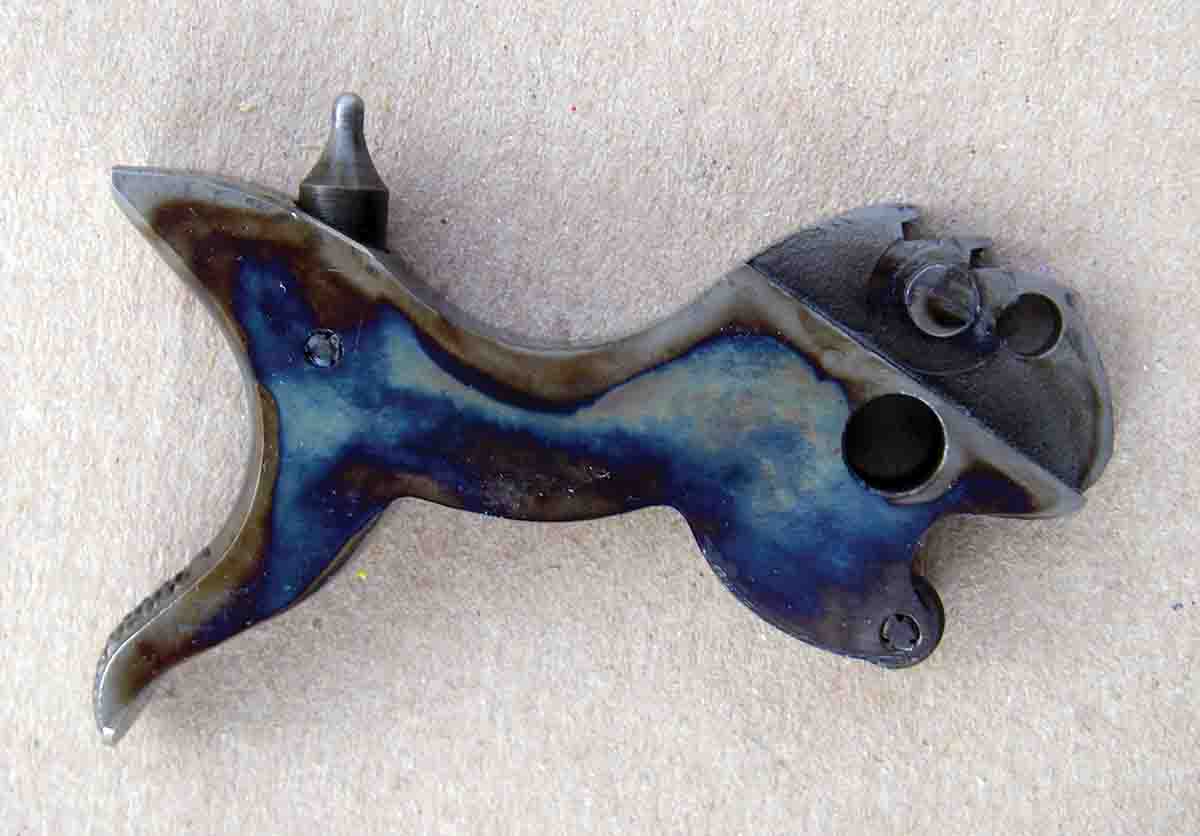 In 1953, Wilson, along with Hy Hunter and Dr. Dan Fortman (providing the capital) founded the Great Western Arms Company based in Los Angeles, California, with production underway in early 1954. Contrary to what has been published, these guns were 100 percent produced in the U.S. While the company offered Remington pattern derringers, etc., its primary gun was the Frontier model, a Colt SAA clone. Many Hollywood actors used Great Western revolvers in film and fast draw competitions. John Wayne even became a company spokesperson and eventually used a pair of fully engraved, ivory-stocked guns in his final movie The Shootist (1976).
Although many of its guns were good, Great Western struggled with quality control at different times. When Colt realized that Great Western was selling all the guns that it could build, Colt tooled up and began producing the SAA in 1955, which was a huge blow to the young company that soon suffered financial problems. Toward the end of its 10-year existence, Western offered "do-it-yourself kits" at a reduced cost.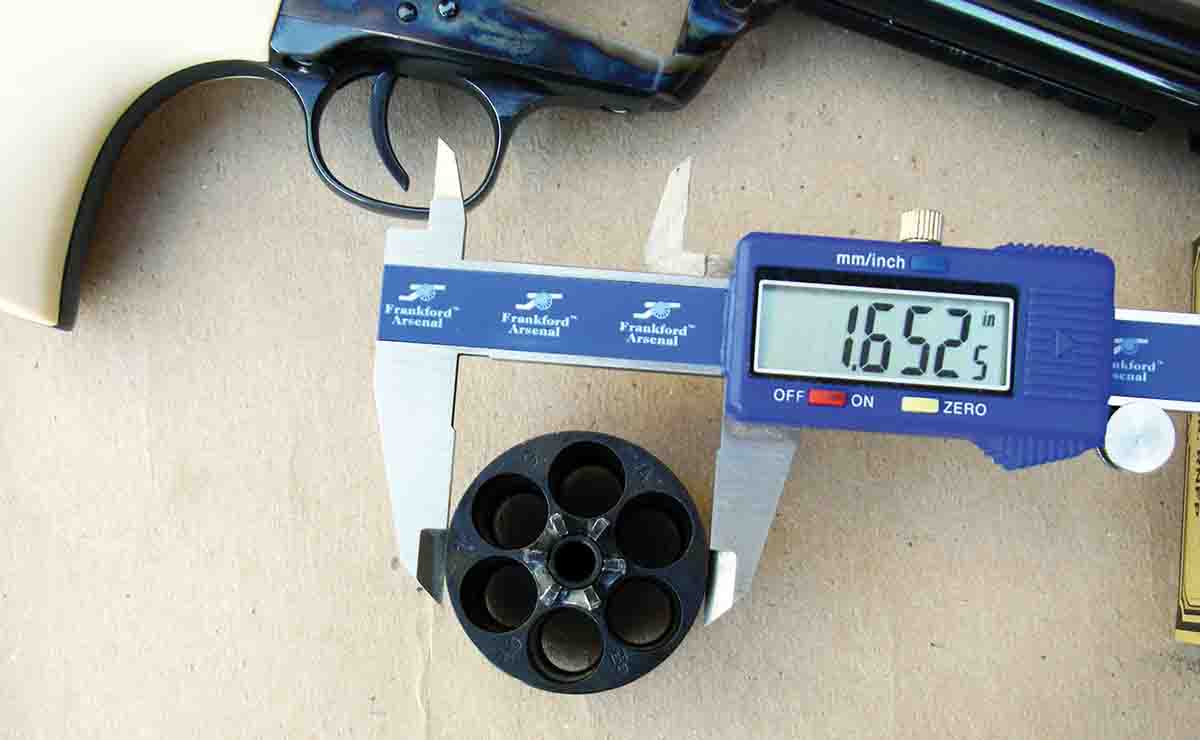 Early & Modern Firearms (EMF) advertised Great Western guns beginning in 1956, but by 1959 it purchased the company. After EMF founder and president of SASS, Boyd Davis, died in 2014, the Italian company F.LLI Pietta purchased EMF, with former Chief Operating Officer Debbie Sims becoming the new President and Chief Executive Officer.
This brings us to the Pietta manufactured Great Western II revolver, which is an attractive Colt SAA clone and features the highest level of quality offered by that company. It is available in many variations, finishes and barrel lengths. A "DLX Californian" chambered in .45 Colt with a 4¾-inch barrel was selected for review.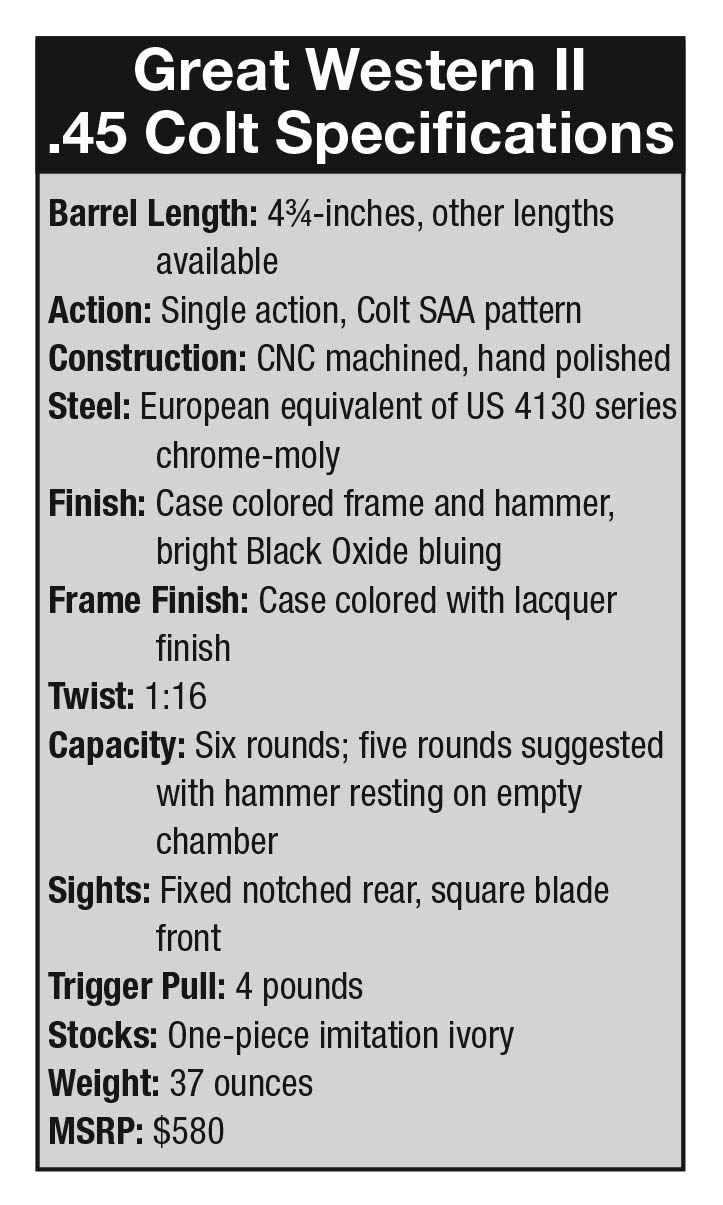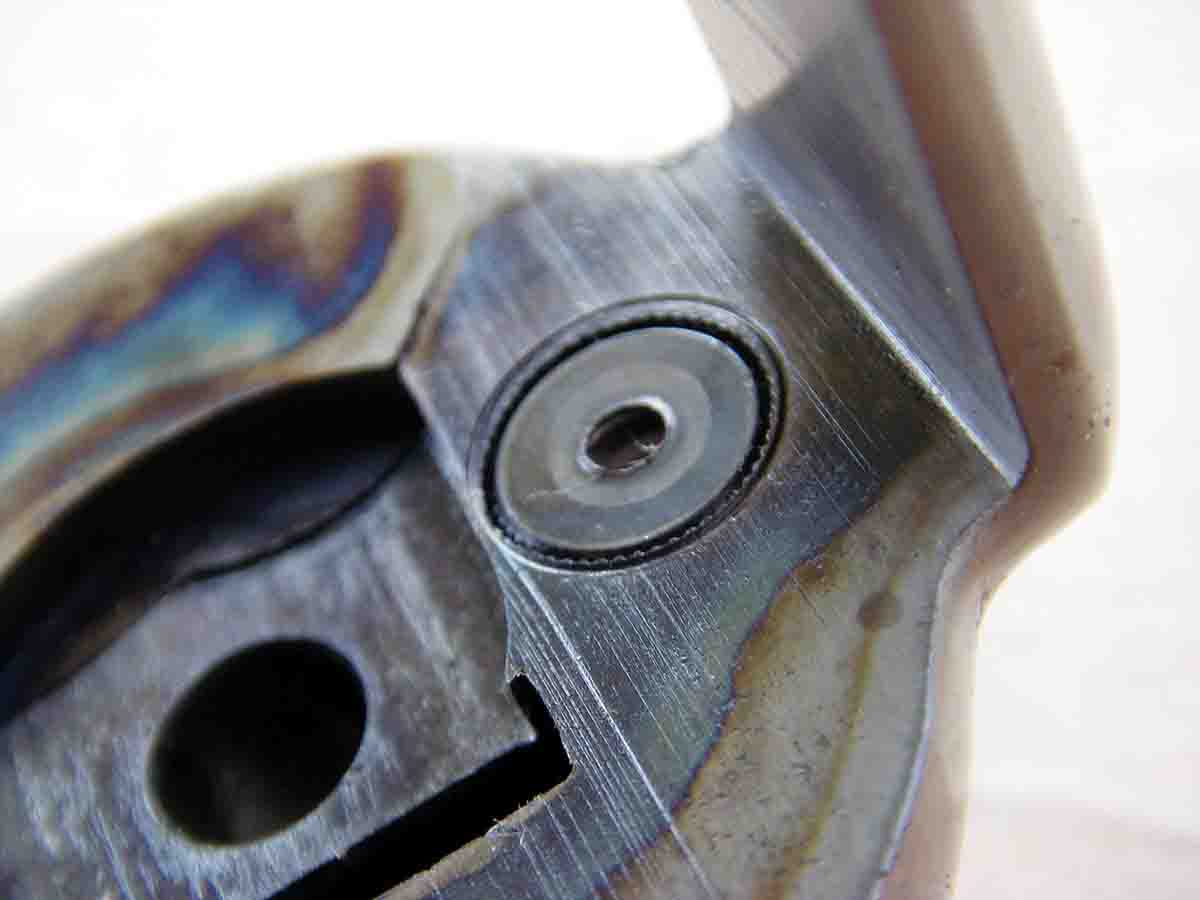 This is not just another Colt clone, rather it features a true Colt SAA cylinder frame size, with the cylinder measuring 1.652 inches in diameter and 1.615 inches long, which is a mere .002 inch larger and .005 longer than original Colts and is smaller than most Italian copies. The cylinder is crafted of European steel that is comparable to US 4130 series chrome-moly, with my Rockwell testing confirming 35 on the C scale. I don't want to get bogged down with too many technical details, but the bolt notch is cut similarly to early pre-World War II Colt SAA's, which results in notably greater steel (and greater strength) over the outer chamber wall when compared with current production Colt SAAs. Additionally, the chambers are cut comparatively small and the throats run .452 inch, the ideal dimension for achieving top accuracy with both cast and jacketed bullets. The sample sixgun ranges perfectly on each chamber. Other notable standout features include a recoil plate (not common with most clones), a barrel mounted ejector housing support nut and a notched rear sight for an improved sight picture.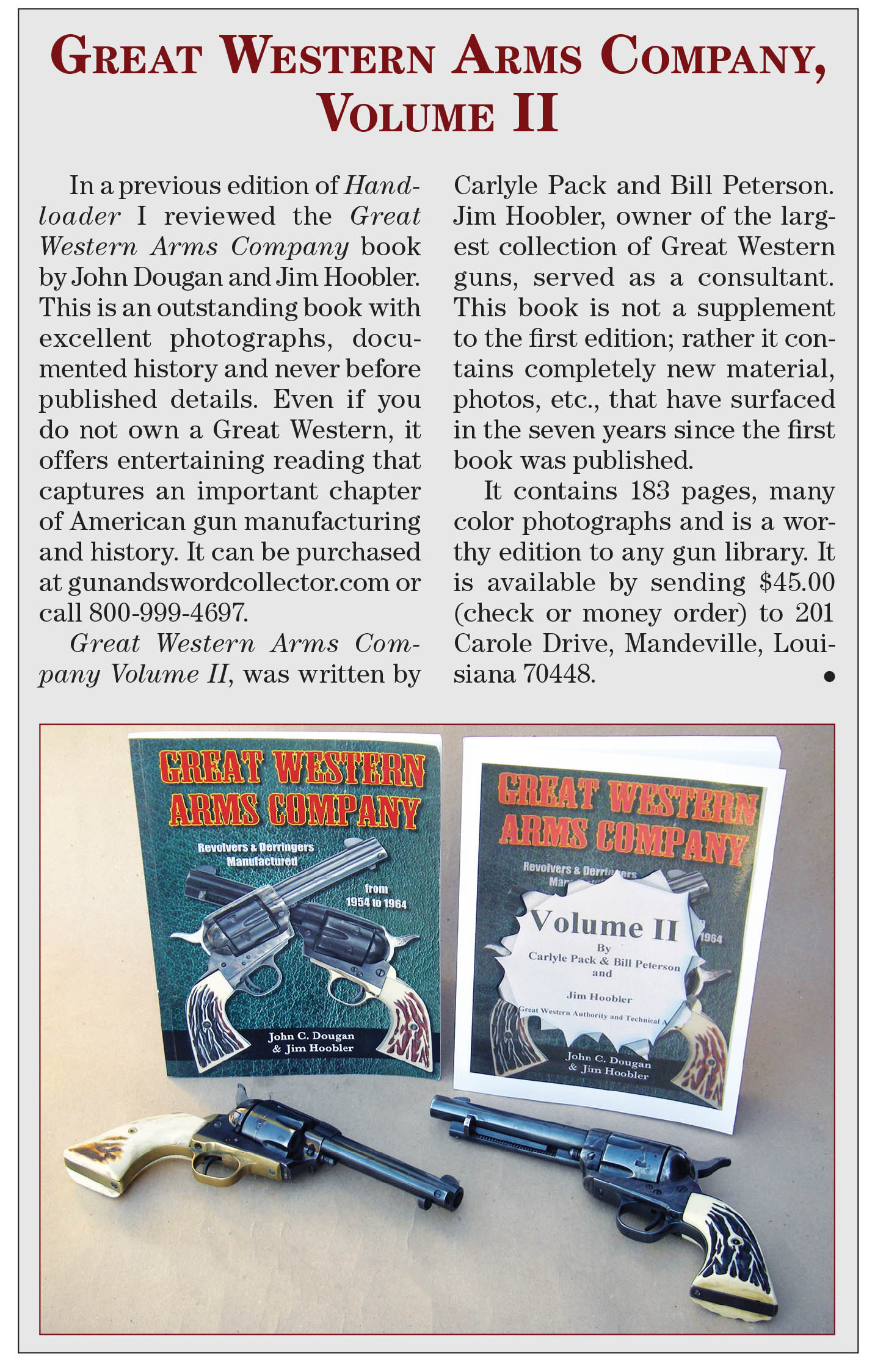 The action and lock work is traditional Colt and features three hammer positions; however, the hand spring is coil rather than a leaf (which is a similar design as the old model Ruger single actions). Timing is good, the bolt drops correctly into the cylinder approaches, and when the hammer is at the full-cock position there is minimal play fore and aft. The trigger breaks cleanly at 4 pounds. As a reminder, do not trust the first cock notch as a safety, as they can easily fail. Colt pattern SAA revolvers should only be carried with five cartridges and the hammer resting on the empty chamber, or a negligent discharge may occur if the revolver is dropped or the hammer receives even a light hit.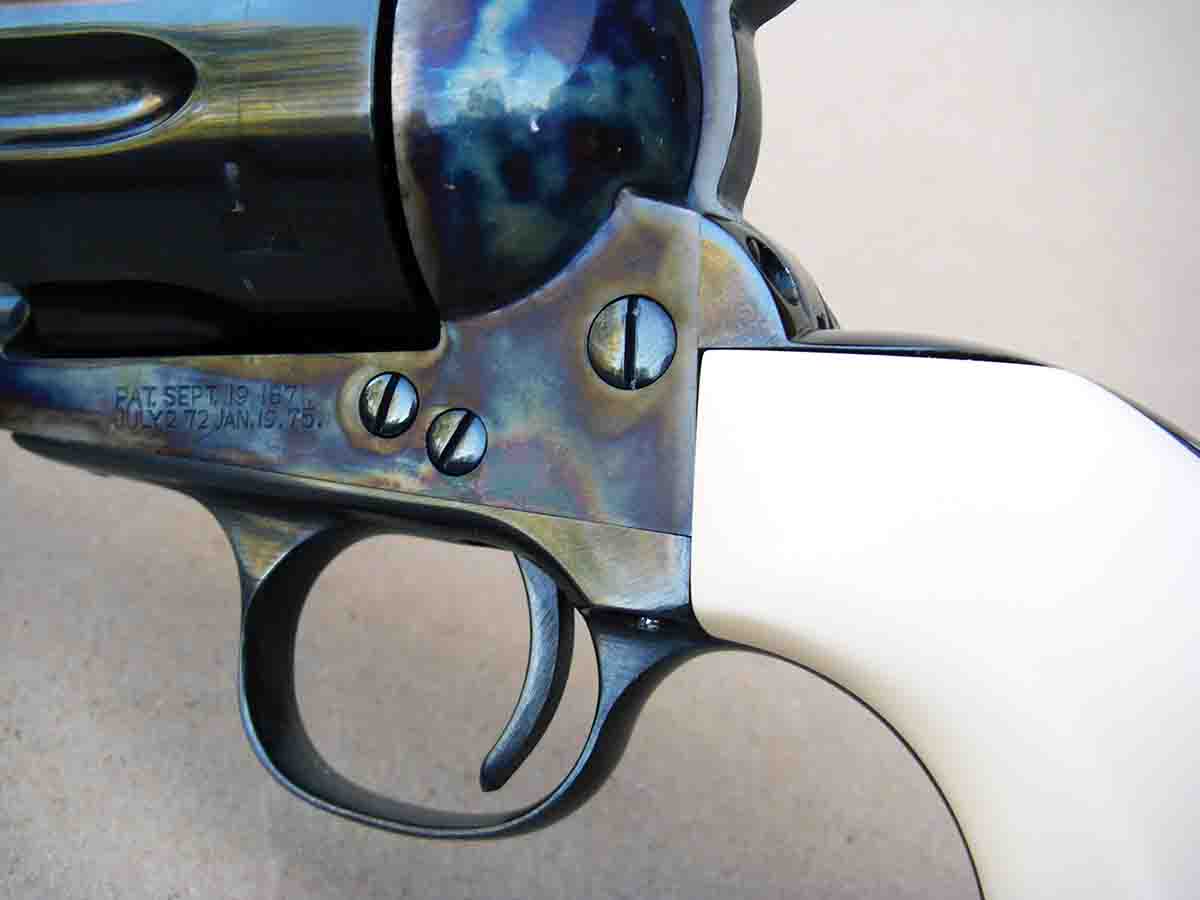 The fit, finish and machining are good, with the "Y" assembly (back strap, trigger guard and frame) being polished as one unit for a perfect union. The trigger guard is rounded and gracefully shaped, and the frame screws are dome-shaped. The frame and hammer are attractively case colored (bone and charcoal) and finished with lacquer that serves to enhance the colors and preserve the finish.
My only real criticisms are minor. Proof marks are visible on the bottom of the frame, the two-position base pin is designed to pass import safety requirements (easily replaced with a genuine Colt pin) and the stocks are plastic but can be easily upgraded.
Several factory loads were checked for accuracy and velocity. As expected, this revolver offers more than just good looks and nice finish, rather it is a real shooter. Several groups were recorded that clustered five shots under 1.5 inches at 25 yards, while an occasional "lucky" group hovered around an inch. Notable accuracy was obtained from Black Hills 250-grain RNFP Cowboy and Hornady LEVERevolution 225-grain FTX ammunition.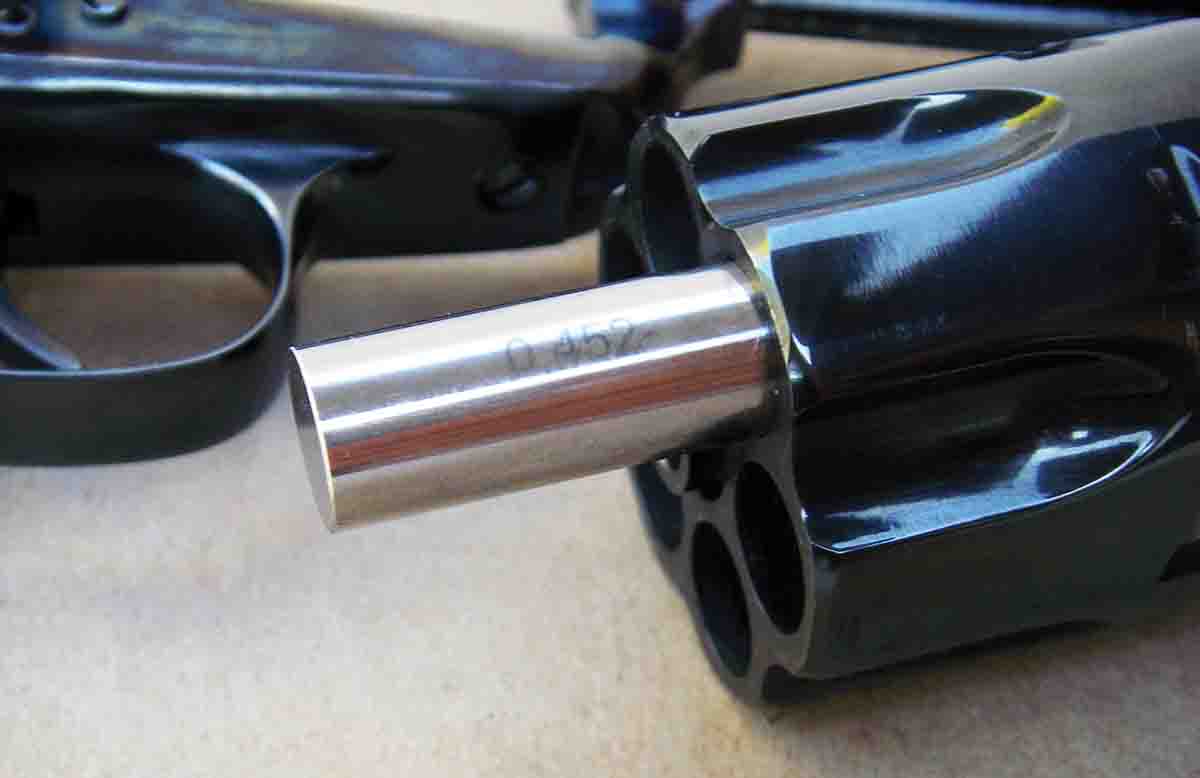 With handloads containing the Oregon Trail 250-grain RNFP bullets (.452 inch) pushed with 8.3 grains of Alliant BE-86 powder assembled in Starline cases and capped with CCI 300 primers, velocity was 899 fps and the first 25-yard group clustered into just 1.10 inches. Incidentally, this load only showed a 5-fps velocity change with the powder positioned to the rear (896 fps) versus positioned to the front (901 fps). Normally this kind of accuracy cannot be expected from bevel-base bullets. However, the Great Western II's .452-inch throats help to prevent fusion and bullets from tilting, which are common ailments when the same bullets are fired from guns with oversized throats.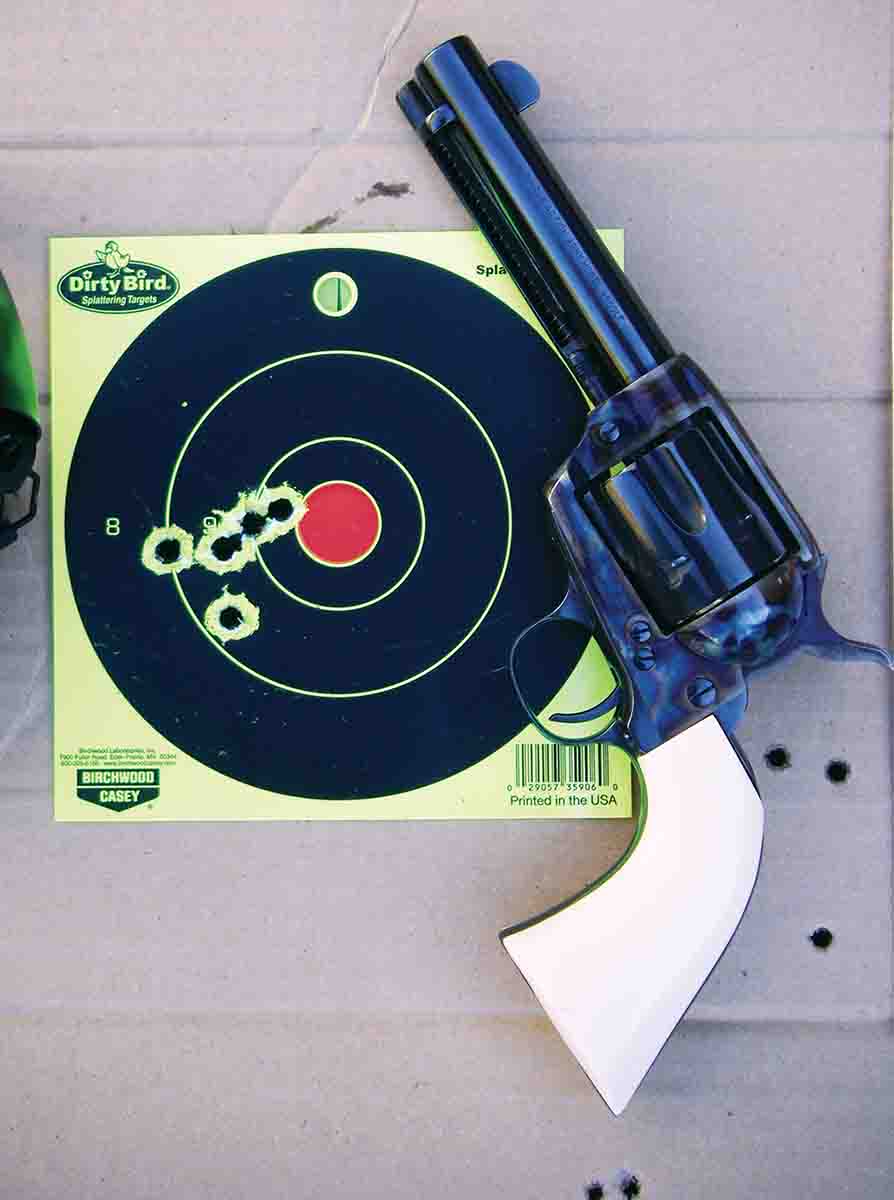 Point of impact in relation to the fixed sights was good enough to stay on steel plates at 25 and 50 yards; however, the revolver was grouping approximately 1.5 to 2 inches left of center at 25 yards, which is best corrected by slightly turning the barrel.
I am very impressed with the Great Western II, the best single action I have seen from this company. It is attractive, accurate and has been built without manufacturing shortcuts.