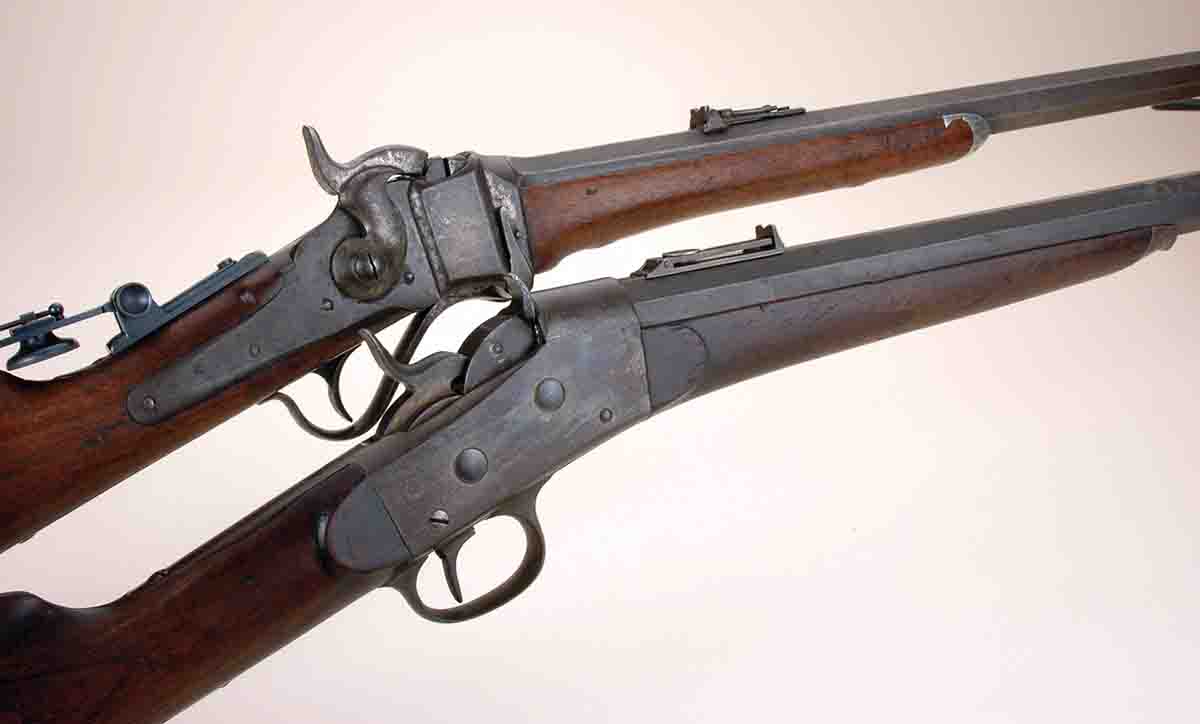 In my writing career I have been fortunate to have handloaded many dozens of late nineteenth-century cartridges. They have ranged from the tiny .25-20 WCF to the huge .50-90 Sharps. Much of this work was with vintage rifles, but quite a bit was also done with modern reproduction single-shot and lever-action rifles.
Looking back on the past 40 years, if I had to pick one cartridge as most interesting, it would be the .44-77. Why? Perhaps it is the catchy set of dual numbers in its name. (As was normal in that era, the first set of digits indicate rifle caliber, and the second set is the amount in grains of black powder loaded in it by the factory.) Or perhaps my interest in this particular cartridge is due to the fact that it is one of the most historically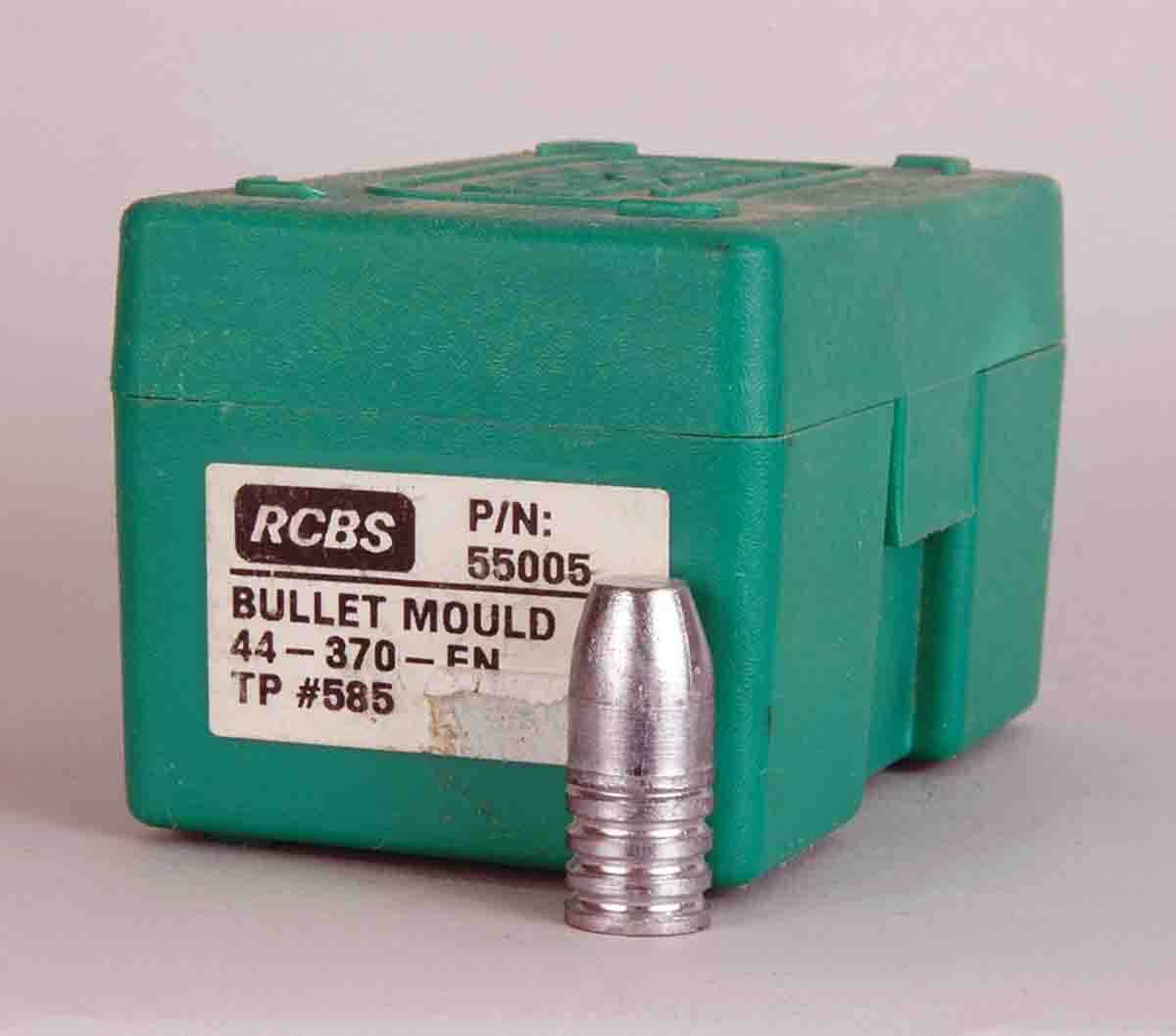 significant American cartridges from the heyday of the big single-shot, exposed hammer rifles; or it could be that .44-77s require a knowledgeable and dedicated handloader to properly mate loads to rifles.
The .44-77 was the quintessential "buffalo rifle" round of the 1870s. Remington initially introduced it about 1867, with its No. 1 "rolling block." The Sharps Rifle Company chambered it in the little-known Model 1869 and then carried it over into the famous Model 1874. It was the best-selling Sharps chambering for sporting rifles until the company added the government's new .45 (.45-70), circa 1875.
At this point it should be mentioned that neither Sharps nor Remington actually marked rifles as ".44-77." Sharps only stamped ".44 Calibre" atop its barrels, sometimes with a tiny "2¼" somewhere to denote case length. Remington put ".44 CTGE" beneath its barrels in front of the forearm.
In the East, American target shooters also helped make .44-77s famous. Their game came to be known as "Creedmoor" and consisted of firing from 800, 900 and 1,000 yards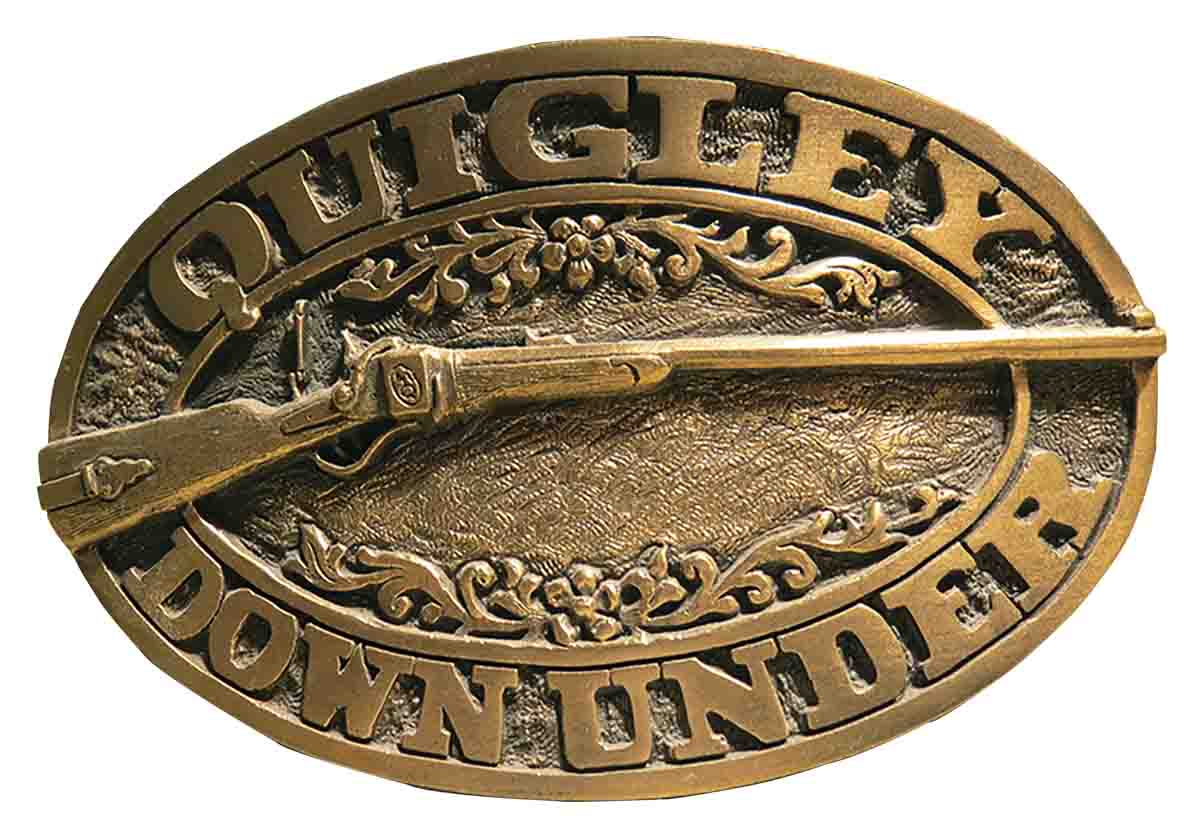 at bull's-eye-type targets. Both Remington and Sharps initially chambered their "Creedmoor" model rifles for .44-77, but as the game progressed, in the 1870s both companies began offering lengthened cases holding upward of 90 grains of black powder.
Now here is an interesting quirk of .44-77 rifles: They are seldom found with barrels actually measuring .44 caliber across their grooves. I've owned several original Sharps and Remington .44-77s, with one of each remaining in my vault. Both of my current examples have .451-inch groove diameters. One Sharps I had in the 1990s measured a whopping .457 inch across its grooves. However, none of those rifles' chambers would accept cartridges carrying .451-inch bullets. (One Sharps owned by a friend actually did slug .446 inch.) When the Shiloh Rifle Manufacturing Company began offering .44-77s, I bought the very first one. Its barrel land and groove diameters were .438 and .446 inch, respectively. We will return to that Shiloh later.
In my cartridge collection is a single round of original Sharps Rifle Company factory ammunition. It contains a paper patched bullet weighing 406 grains. Bullet diameter with patch is .443 inch at its base, tapering to .441 inch at the top of the patch. Modern riflemen, upon hearing of the discrepancy between bullet and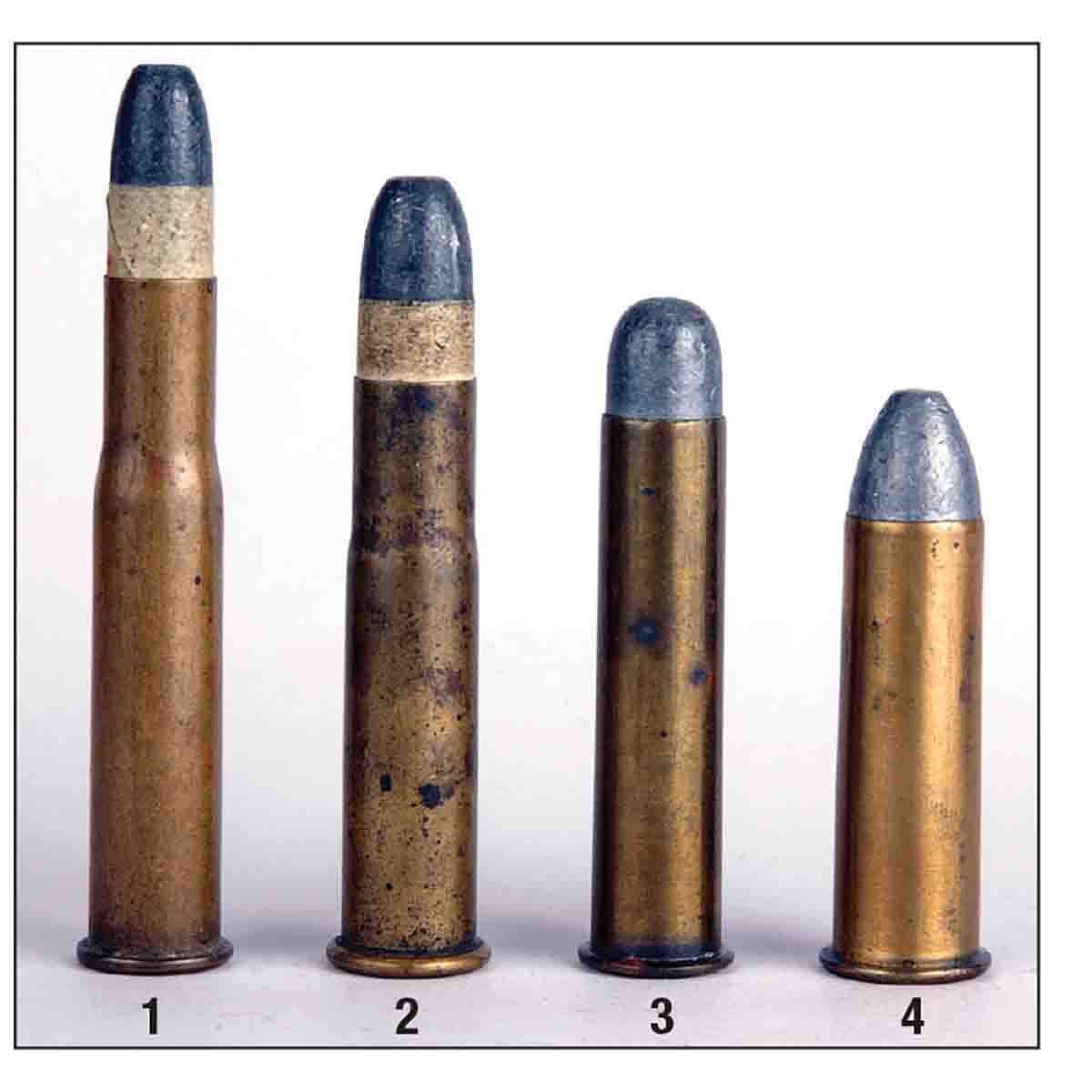 barrel groove diameters, are often flabbergasted. They think, How can that give accuracy? It did, because of the blast produced by black powder at ignition. Smokeless powder is a progressively burning propellant, but black powder actually is a low-yield explosive. When its force slaps the base of softer-alloy bullets, they swell (foreshorten) to fill the barrel's grooves. Black powder was a "fix" for the rather loose barrel manufacturing tolerances of that era. This is the reason why smokeless powder is useless in most original .44-77s – beyond the safety caveat about using it in antique firearms in general.
Although most .44-77 factory loads by Sharps and Remington carried paper patched bullets, I've mostly ignored them because my rifles' bores are a bit rough. They have only been shot with bullets featuring grease grooves. When I began loading for a .44-77, properly sized bullet moulds were rare. After many false starts, I settled on a special order RCBS 44-370-FN mould. When poured of a 1:40 (tin-to-lead) mix, it drops 405-grain bullets and, surprisingly, despite the combination of rough bores and undersize bullets, both my .44-77s group in about 2 to 4 inches at 100 yards. The powder charge is 75 grains of Swiss 1½ Fg, which provides a velocity of just over 1,300 fps from 30-inch barrels.
One morning in the summer of 1989, I received a call from Shiloh's plant inviting me to help with some shooting. Tom Selleck was flying in and wanted to try some live firing with a Sharps rifle for his upcoming role in the movie Quigley Down Under. The only rifle for which I had a supply of handloads that day was my Shiloh Model 1874 .44-77. The day went well; Mr. Selleck was a gentleman and shot accurately with my rifle.
The next year I got in a bind and had to sell something, and that .44-77 went on the market. With it went a photo of Mr. Selleck shooting it. Last I heard, it had been sold for about five times what I purchased it for, and the photo was still with it. I promised Mr. Selleck I would not publish photos of him without permission, and never have. Besides being paid for my services, he sent me a signed movie poster and one of the belt buckles he had made for everyone involved in the movie. As said, my .44-77 experiences have been interesting.