With the introduction of newer canister powders (propellants) in the last few years, it has been the devil's own work to keep up with their application in standard cartridges, let alone catch up in newer cartridges. In several instances, a powder was advertised but not listed in the various relative burn rate charts and rarely listed in the most current reloading manuals. That's what happened with Reloder 26, 33 and 50 and the lineup of the Enduron series from Hodgdon, IMR-4166, -7977, -8133, etc. The most recent were Norma 217 and Western Powders Long Range Tactical (LRT). The common denominator with all of them was that for the most part, they were intended for use in large-volume cases.
Then Hornady came up with the 6.5mm Precision Rifle Cartridge (PRC) that at the time of unveiling at a trade show, there was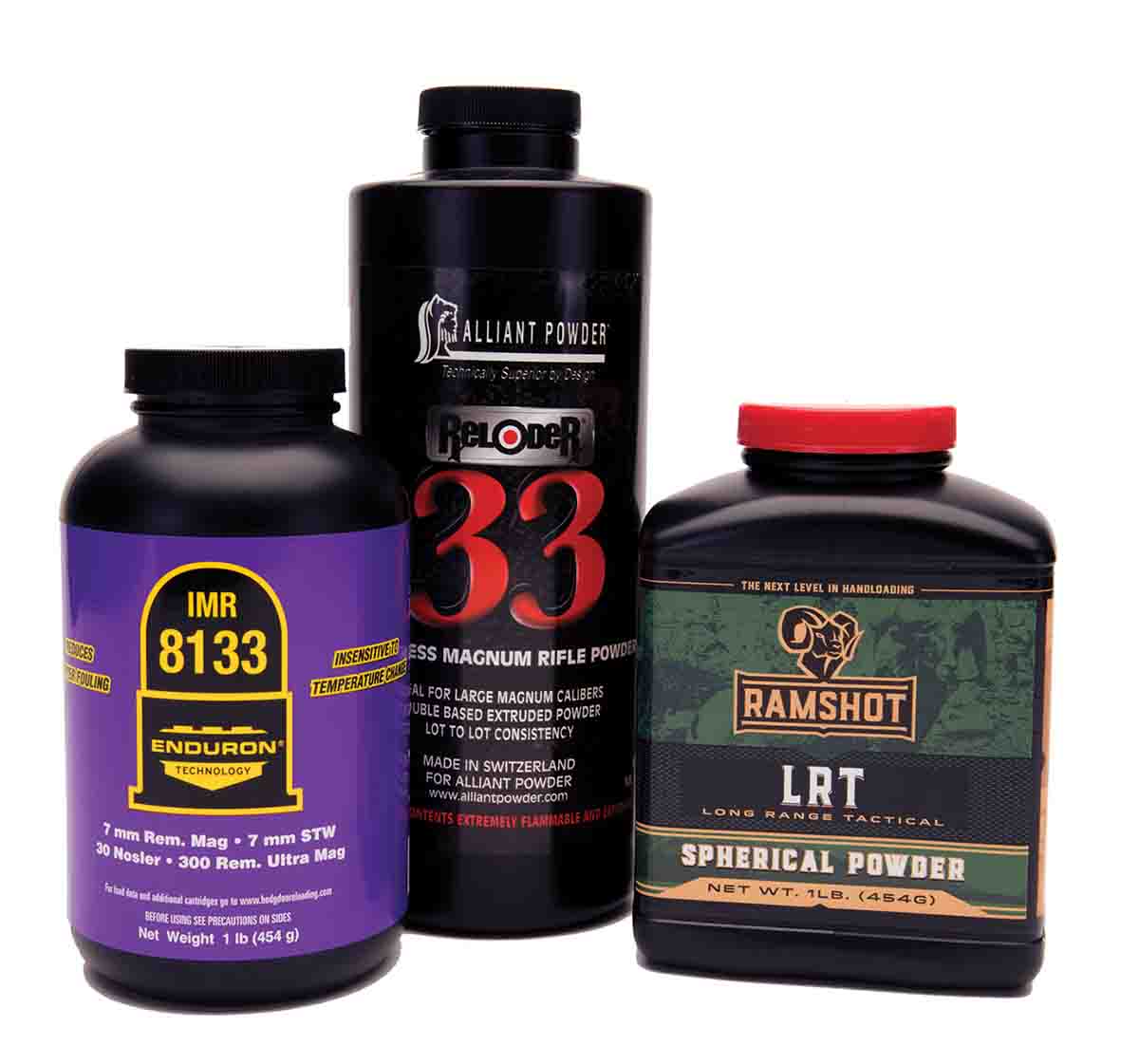 no loading information and no rifles, although Hornady offered a broad hint by stating it was capable of producing about 3,000 fps with a 140-grain bullet, effectively duplicating the .264 Winchester Magnum. So we had a hint, at least, that suggested which powders might have application in the Hornady case, if you could find brass, reloading dies, chamber drawings and a barrel maker, who at the time was probably busy filling orders for the 6.5 Creedmoor.
Of course, the lack of information and availability of powders, brass and load data is due to the marketing practices within the industry. New products are introduced at major industry trade shows to generate interest among prospective buyers (wholesale and retail), media and most importantly, to take orders so manufacturers have some idea of how many/much of whatever product to produce. The public usually learns about new product line-ups in advertising campaigns, often predating the fall hunting seasons to capitalize on seasonal interest.
The nearby relative burn rate chart was provided by Rob Behr at Western Powders. It has most of the new powders in the slow rate and fills out the list of medium and faster burn rates quite well, considering the shuffle in that category over the last few years. Why Reloder 26 and IMR-8133, for example, are not included, I have no idea, except that sufficient data for inclusion was not available when the chart was last put together. Some powders that have been discontinued may be on the chart, e.g. SR-7625 and H-4227 and may or may not be available from some distributors.
Other burn rate charts have been provided in various reloading manuals over the last few years, and the Hodgdon Annual Manual is probably the most up to date since it is published annually but is restricted to products it distributes: Hodgdon, Winchester and IMR series powders. Bullet makers usually are not restricted to powders used. Western Powders, in addition to Accurate and the Ramshot powders, also distributes Norma powders.
Alliant, a division of Vista Outdoor, distributes the Reloder series in addition to a number of standards that were once owned by Hercules, such as Unique. Vista Outdoor also owns Speer, which has just announced the Speer Handloading Manual, Number 15, which should be up to date for the Reloder powders and newer cartridges. In lieu of the Speer manual, you can consult the Alliant website for most, if not all, the data published in the new manual.
To use the chart, find a powder that has application in the cartridge and bullet weight of interest. Then consult the chart to find other powders that are listed on the same horizontal line. Where RL-19 is listed in a manual for use in the 7mm Remington Magnum, the chart reveals H-4831 and IMR-4831 also have application. From the chart, Hybrid 100V, H-4831sc and possibly SUPERFORMANCE have slightly faster or slower burning rates but may also have application in the same cartridge for loads listed in one or more manuals using bullets of different design and weight.
It is important to recognize that if any two powders are listed as having the same burn rate, it does not mean they can be used with the same powder charge. Depending on chemical content, shape and design, similar powders in terms of burn rate will usually have somewhat different burning characteristics. For that reason, this chart can be used to determine powders of a similar burning rate for any given cartridge, but it should not be used to assume similar powders use the same charge. Consult a loading manual or LoadData.com for recommended loading information.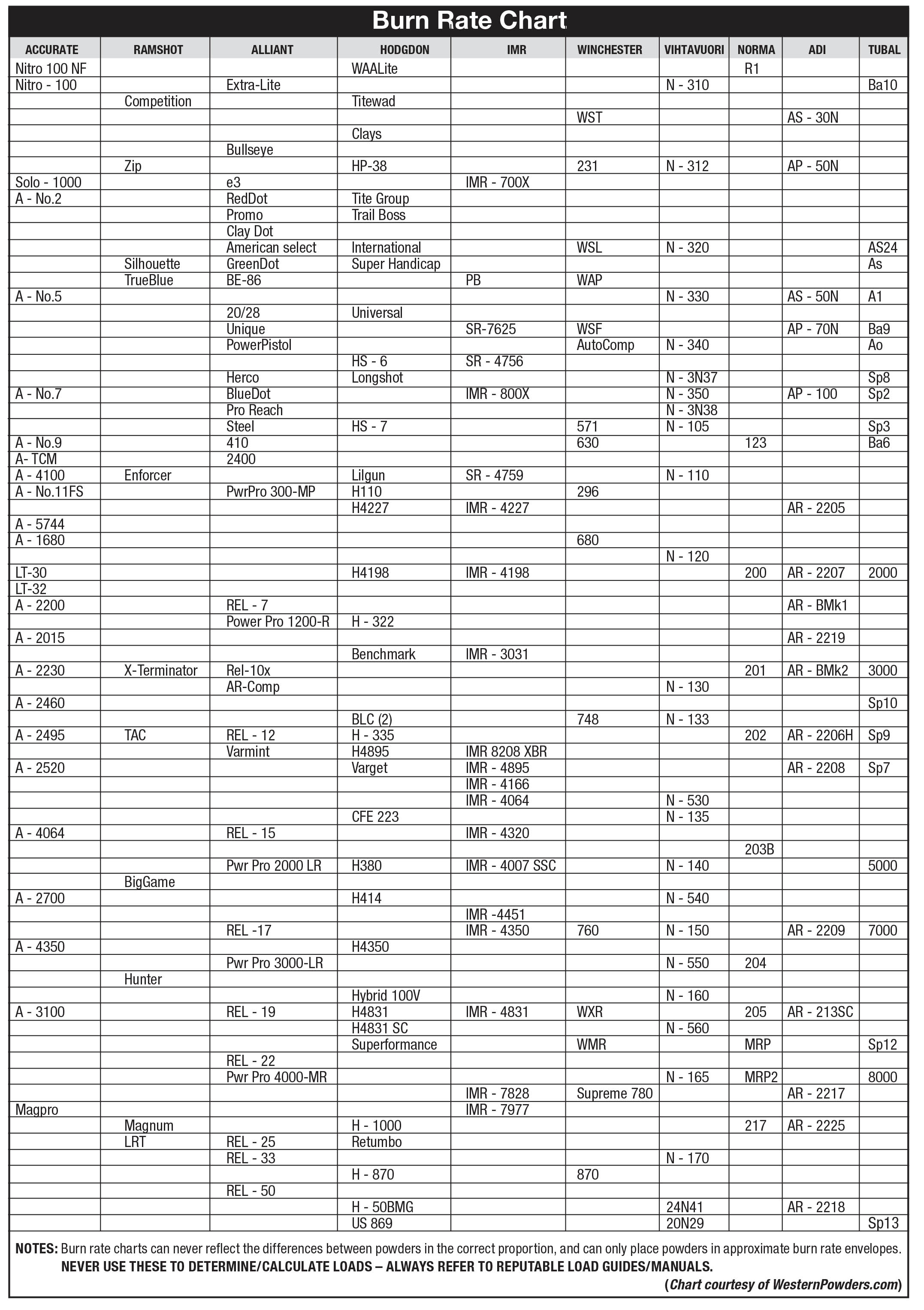 ***
William B. Ruger, Jr
William B. Ruger, Jr., born in Greensboro, North Carolina, graduated from Harvard College in 1961, where he studied engineering and applied physics. Before joining Sturm, Ruger & Co., he was an electronics engineer for Kel Corporation of Belmont, Massachusetts.
Mr. Ruger joined Ruger in 1964 and worked in a variety of manufacturing and engineering positions, became a member of the company's Board of Directors in 1970, and was named Vice President of Manufacturing of the Southport Firearms Division in 1971. A few years later he was promoted to Senior Vice President of Manufacturing, and in 1991 was named President of the company. He became Vice Chairman of the Board and Senior Executive Officer in 1995, and reassumed the duties of President and Chief Operating Officer in 1998. He became Chairman and Chief Executive Officer upon William B. Ruger, Sr.'s retirement in 2000.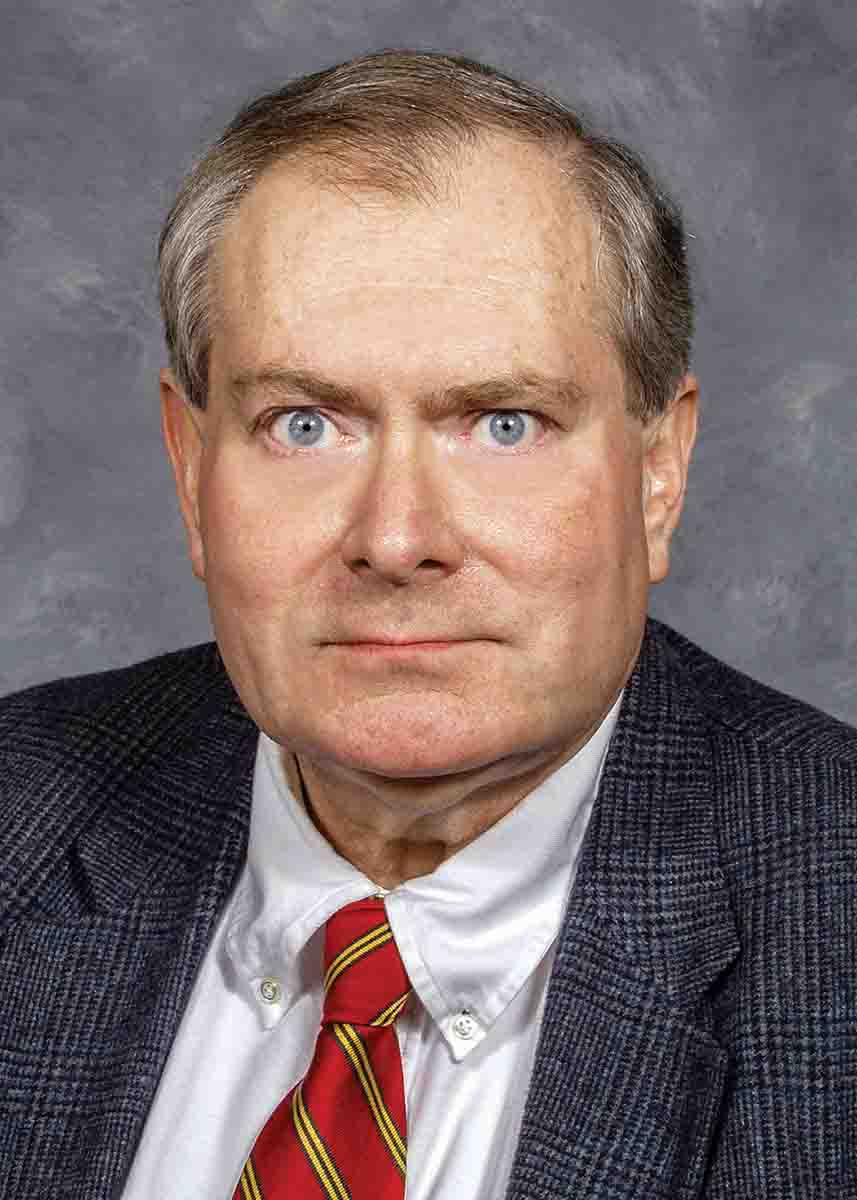 He officially retired from the company in February 2006 and was a member of the Executive Committee of the Sporting Arms and Ammunition Manufacturers' Institute (SAAMI) and various other trade associations, a trustee of St. Paul's School in Concord, New Hampshire, and a trustee of the Buffalo Bill Memorial Association of Cody, Wyoming.