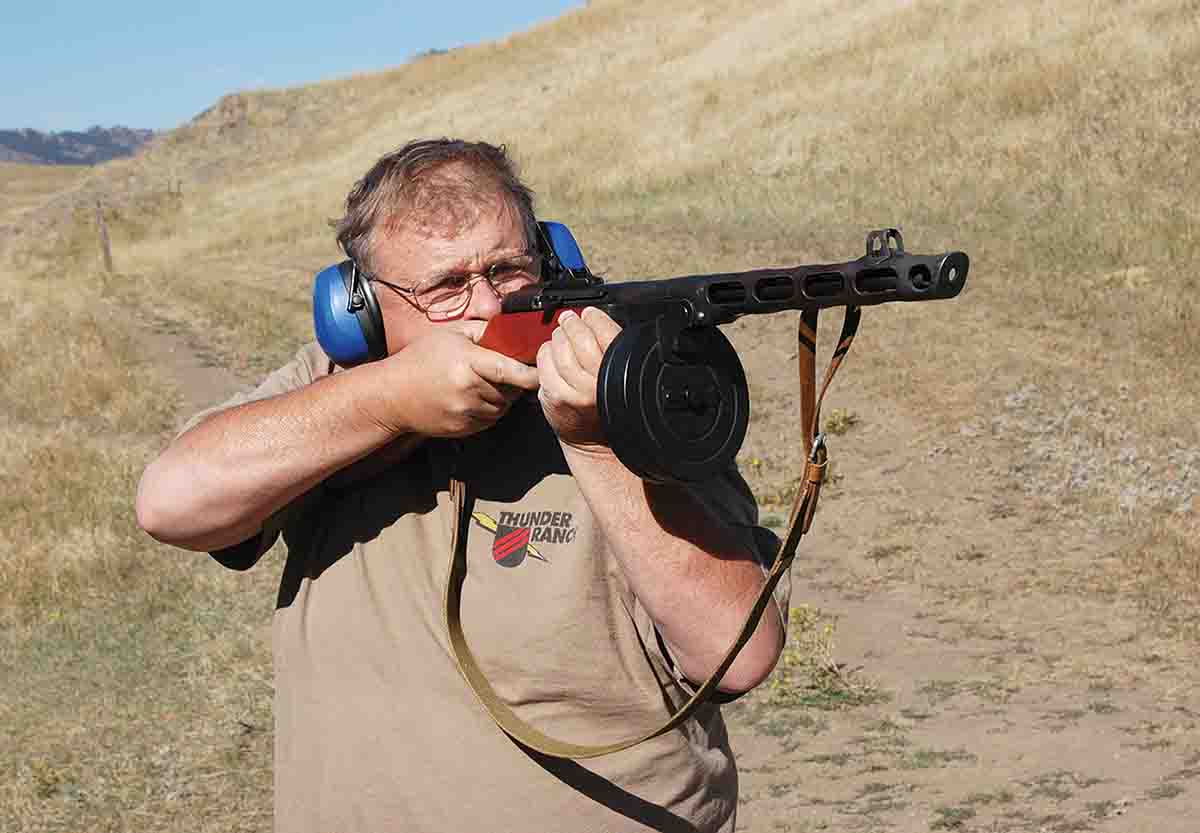 There exists a cartridge that has maybe been fired in greater quantity than any other centerfire handgun round except the 9mm Parabellum. It's the Soviet Union's 7.62x25mm. The word Tokarov is often added to its title, indicating the semiauto pistol which it was introduced with. Also, as compared to the 9mm Parabellum, which has been chambered in an incredible number of varying firearms designs, the 7.62x25mm was only used in a few types of handguns and submachine guns.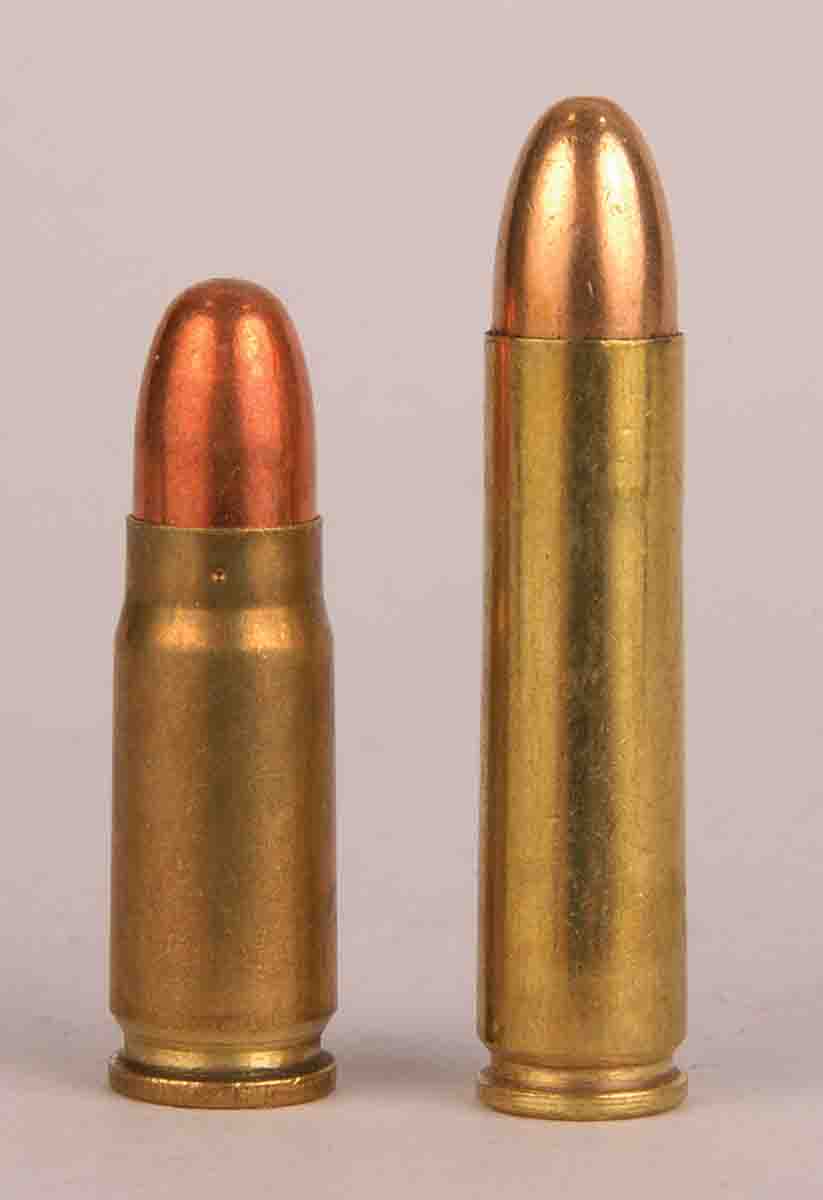 A natural question would be, how can the number of rounds fired be so high if the firearms chambered for it were so few? Understand this: It was used in a meager selection of firearms designs, but the numbers made of each were astounding. For instance, the introductory pistol for this cartridge was the Soviet Union's TT30. It was a semiauto sharing many traits with John M. Browning's Model 1911, including an eight-round magazine. Three years later, some refinements were made, and the new pistol was renamed TT33. It was the Soviet Union's basic semiauto handgun through World War II and into the 1950s. Furthermore, pretty much every European nation occupied by the Soviet behemoth and its Communist Chinese allies produced TT33 knockoffs in their own factories. The total numbers produced are impossible to pin down accurately, but they were made in the millions. Many TT33s, mostly of Chinese make, were brought home from Vietnam by American veterans.
The basic definition of a submachine gun is that it has full-auto capability and shoots a pistol cartridge. Naturally, when the Soviet Union's Red Army began adopting such small arms, they were made for the 7.62x25. First was the PPD34, followed by a PPD38 and PPD40. These submachine guns saw combat with the Red Army in its Winter War with Finland (1939/1940) and also in 1941/1942 in the Great Patriotic War against Germany. The Soviets quickly realized they needed an immense number of small arms for their Red Army, and a new, simpler, easy-to-produce submachine gun was developed. It was the PPsh41, and if judged by the statues of Red Army soldiers raised post war in the Soviet Union, this submachine gun became synonymous with its army's valor.
Best estimates are that the Soviet Union produced about six million PPsh41s during and after World War II. Like the TT33 pistol, they were copied by several other countries of the Communist Bloc. Not only were PPsh41s used in World War II against German and Finish troops, but in 1950 North Korean and Red Chinese soldiers turned them on United Nations troops in Korea during the three years of that conflict. Not surprisingly, they also showed up in Vietnam in the hands of Viet Cong guerillas in the 1960s.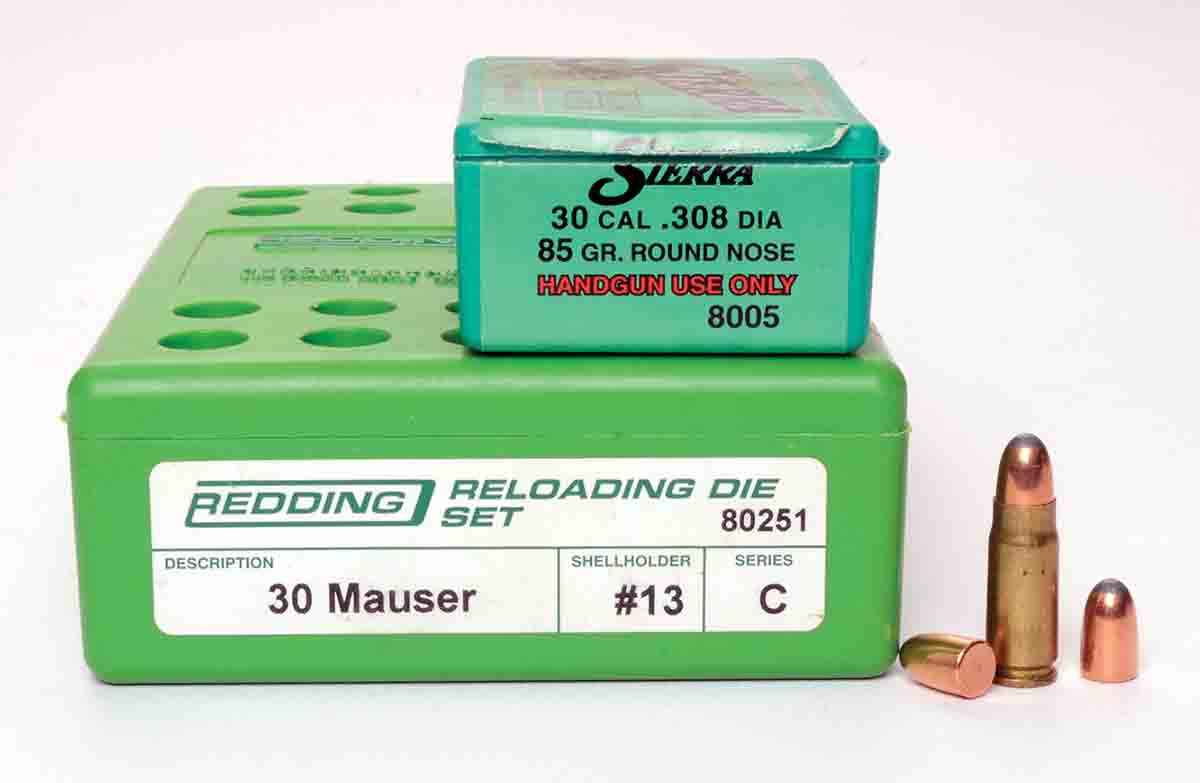 There was one other submachine gun chambered for 7.62x25mm. During the German Wehrmacht's years-long siege of Leningrad in World War II, Red Army forces around the city needed more submachine guns. Therefore, the PPs43 was designed, an even more basic submachine gun than the PPsh41. Some of them also turned up in Korea and Vietnam.
None of this explains why I think the 7.62x25mm is second only to 9mm Parabellum in number of rounds fired. I attribute this to two factors. One is the manner in which PPsh41s were utilized in warfare. Second is the almost unbelievable cyclic rate of fire that particular submachine gun delivered.
Let's look at the second point first. Submachine guns used by other countries in World War II had cyclic rates of fire of 500 to 700 rounds per minute (RPM). For example, the U.S. M1 .45 Thompson ran at about 700 RPM. Germany's famous MP40's RPM was about 500. Most sources say the PPsh41 hit 900 RPM. That is a book figure. My own PPsh41 will break 1,100 with Romanian 86-grain FMJ military surplus ammunition. With my favorite handload it breaks 1,000 RPM. That consists of a Sierra 86-grain JSP over 6.0 grains Unique in Starline brass. Velocity of the Romanian load from a 10.5-inch barrel is 1,850 fps and the jacketed handload hits 1,570 fps. Naturally, I gave cast bullets a try in my PPsh41 but they leaded badly, most likely due to barrel roughness and barrel heat in full-auto.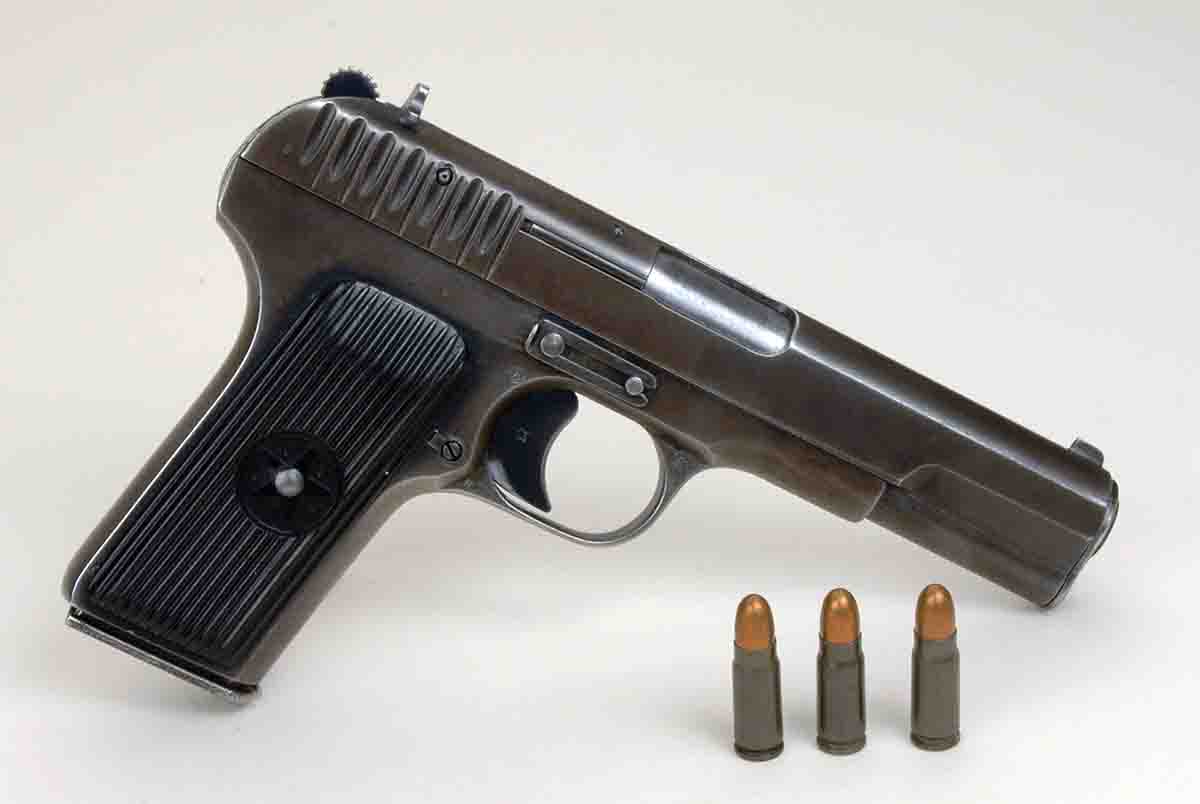 That rate of fire made the PPsh41 extremely dangerous on battlefields. In many instances, large units of communist soldiers were all armed with fast firing PPsh41s. One Korean War veteran said anyone hit with a burst from them took at least a half dozen bullets. Lt. General Harold Moore (retired), co-author of We Were Soldiers Once and Young (1992), was a captain in command of an infantry company in Korea. In his opinion, the PPsh41 was the best infantry small arm on both sides of that war. He stated that a unit of Red Chinese using them in marching fire could keep so many bullets in the air it was impossible to safely raise one's head for return fire. Naturally, this rate of fire was aided by having 71-round drums of 7.62x25mm in their PPsh41s, with several more slung about their bodies. Slightly curved "stick" magazines are also available, and I only use them for fun shooting because the drums are tedious to load and fast to empty.
This little story might help illustrate just how fast a PPsh41 fires. The day it arrived in March 2008, it was drizzling rain. Still, I had to step out the door and try it. Ten rounds of Romanian surplus were put in a stick magazine. When I pulled the trigger there was a single blast. My first impression was that the gun had blown up. Just then, the 10 empty cases came tinkling about my head. (PPsh41s eject empties straight up.) It will fire 10 rounds in about a half-second. The reports of individual rounds are not discernible.
Loading the 7.62x25mm is simple. Dimensionally, its case is identical to the .30 Mauser, so dies and brass for the older cartridge can be used for the Soviet development. However, 7.62x25mm rounds should never be fired in the old model 1896 Broomhandle Mauser pistols. They are loaded to a much higher pressure than the .30 Mauser. Bullets used can be any of the .308-inch jacketed 80- to 90-grain types meant for various pistol cartridges. I've stuck with Unique powder for my handloads.
I would likely have never handloaded a single 7.62x25mm cartridge if not for building a collection of World War II firearms. But, I admit, it is a very impressive round.