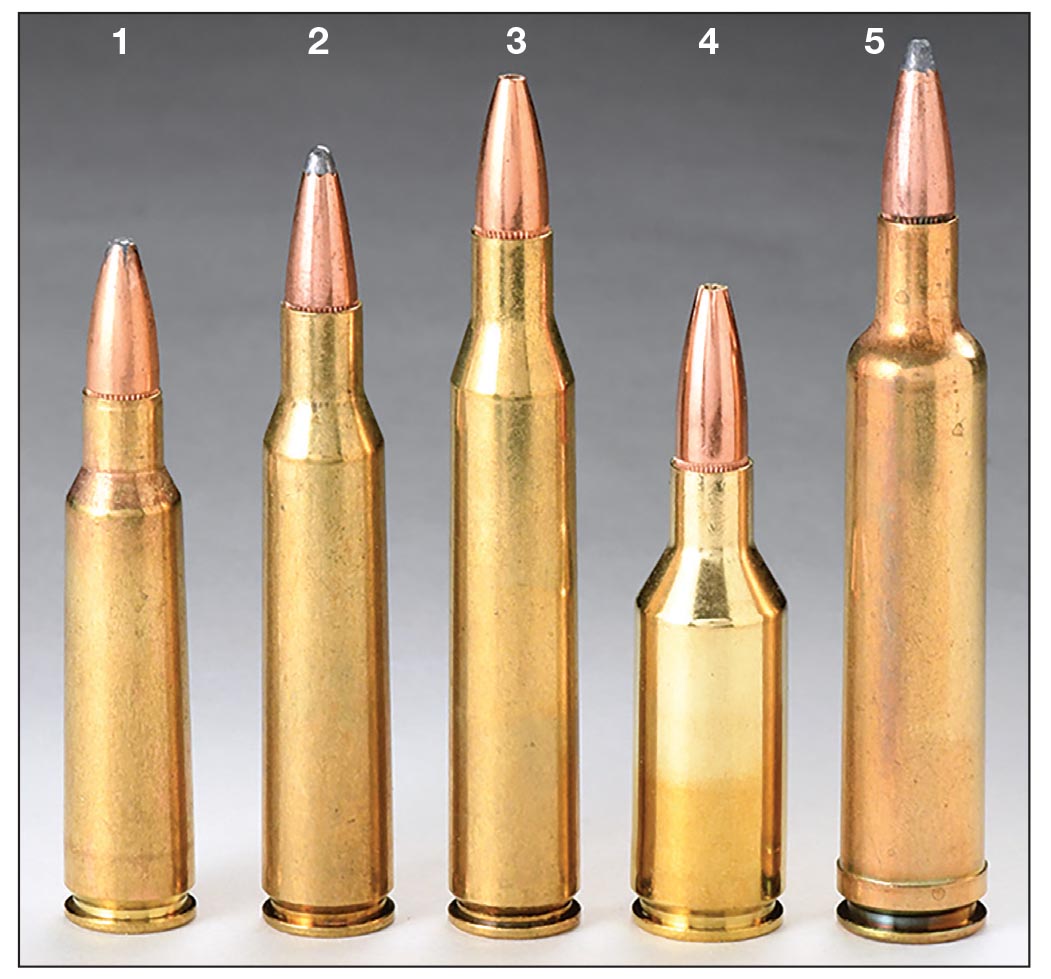 Bullets have become longer through the years, to the point that many of them do not provide gyroscopically stable flight from traditional rifling twist rates and shooting conditions. Because of this, ballistic coefficient (BC), accuracy potential and performance on impact may be degraded.
However, handloaders have a wide selection and complete control over the bullets they use. A little advanced sleuthing provides information to make bullet choices that optimize a barrel's rate of twist and accuracy. Conversely, if rebarreling you can choose a twist rate to stabilize whatever bullet you want.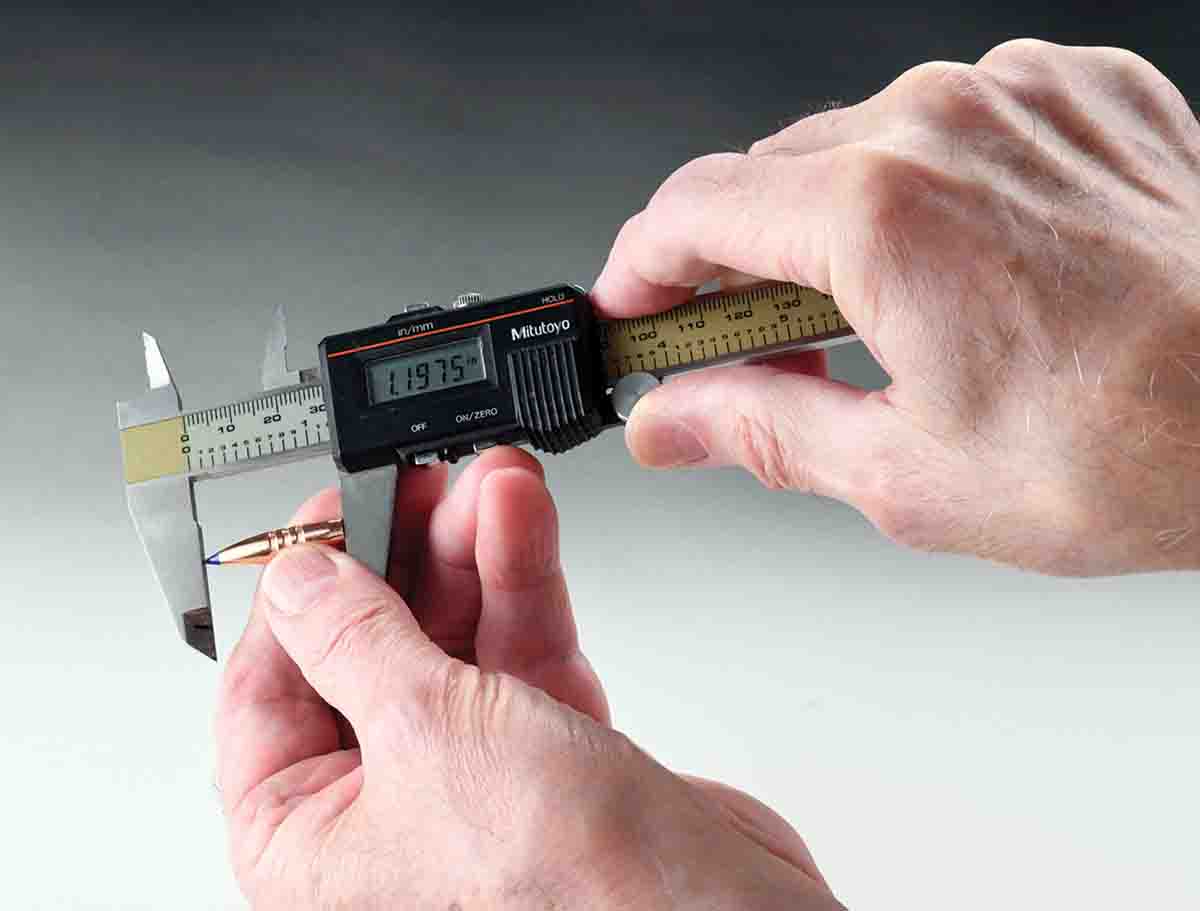 A desire to shoot at ever greater distance has driven manufacturers to produce longer bullets for improved BCs. Static BC improves when a bullet is longer with an extended, more pointy shape and a boat-tail. Adding weight also makes a bullet longer to improve BC. However, static BC based on a bullet's weight and shape does not always translate to the dynamic BC of a bullet in flight.
Variables occur during a bullet's firing and flight that cannot be incorporated into a bullet's published BC. The primary variables with a given bullet are velocity, rate of twist, altitude and temperature. Velocity and temperature could be considered minor factors. The major ones that usually affect a bullet's gyroscopic stability (SG), and hence dynamic BC, are twist rate and altitude.
American rifling twist rates for Sporting Arms and Manufacture's Institute, Inc., (SAAMI) standard factory barrels have formerly precluded the use of today's relatively new and super long bullets. No ammunition manufacturer wants to load a bullet that will not perform well in existing firearms. To satisfy this relatively new long-range demand, the fix has been to introduce new SAAMI cartridges with faster rates of rifling twists to handle longer bullets.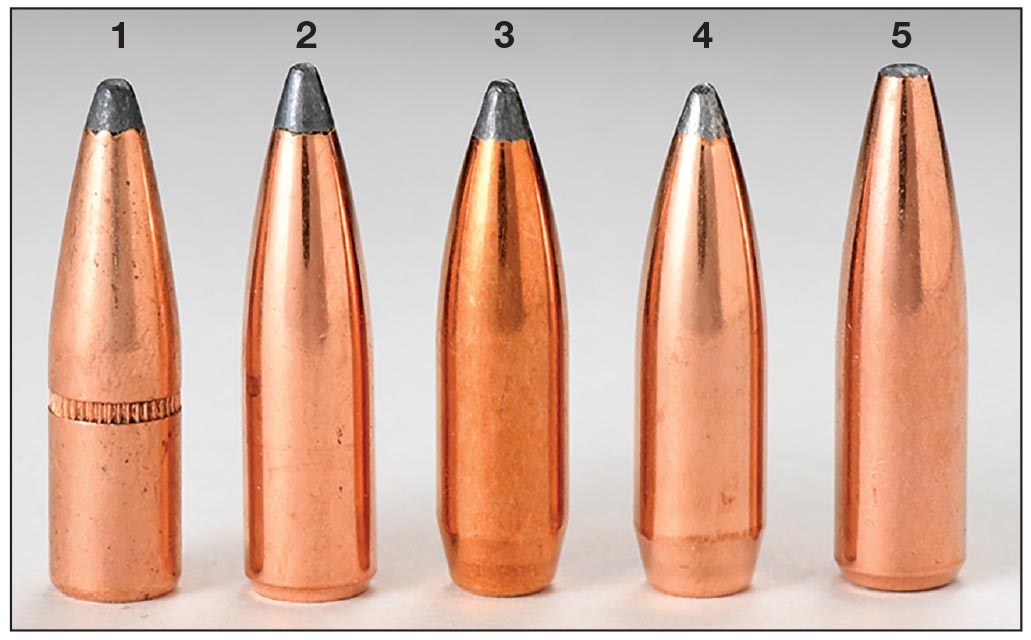 For example, while the older .22s, the .222 Remington, .222 Remington Magnum, .22-250 Remington and .220 Swift cartridges all have standard twists of 1:14, the newer .22 Nosler has a 1:8 twist and the .224 Valkyrie has a 1:7 twist. Even the earlier .223 WSSM has a 1:10 twist.
While the .243 Winchester and 6mm Remington have 1:10 and 1:9 twists, respectively, the newer 6mm Advanced Rifle Cartridge and 6mm Creedmoor have a 1:7.5 twist. A 1:10 twist has been pretty much standard in the bolt-action .25, .27 and .30 calibers for many years.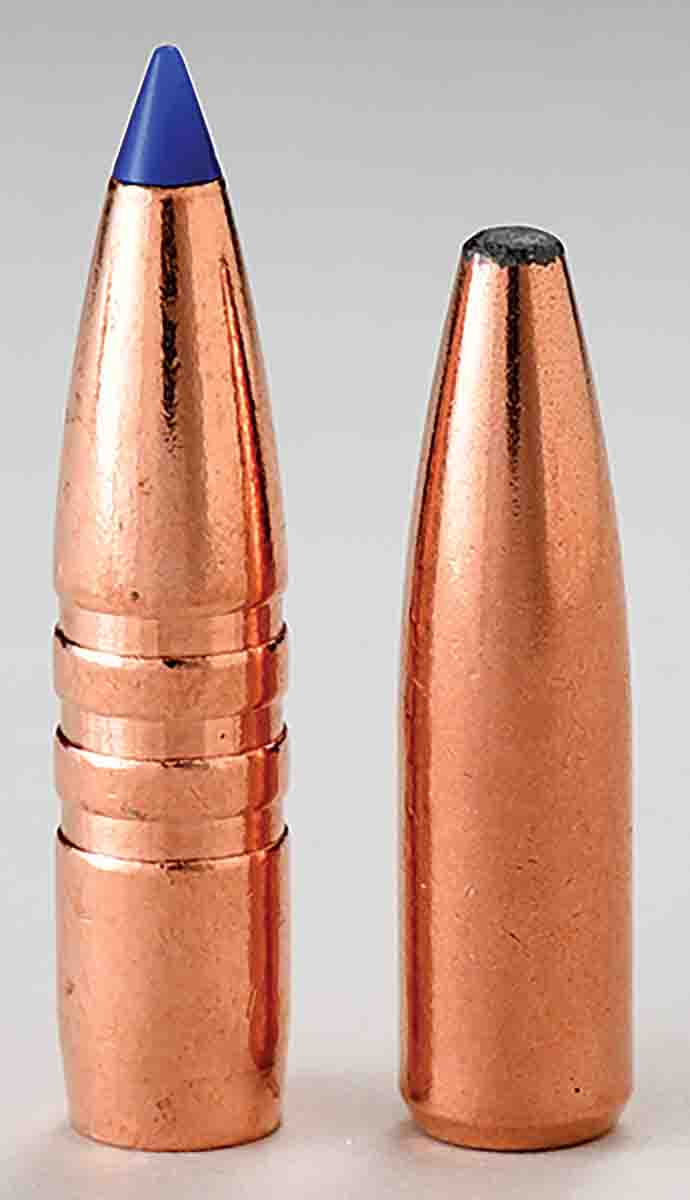 The 6.5 and 7mm cartridges, with their quick-twist European ancestors (1:8 for the Swede and 1:8.75 for the 7mm Mauser) were ahead of their time. When subsequent American cartridges of the same bullet diameter were introduced, manufacturers grudgingly bent from the U.S. standard 1:10 twist to a 1:9 twist for the most part (.260 Remington, 6.5mm Remington Magnum and .264 Winchester Magnum). However, the newest .26 Nosler, 6.5 Weatherby Magnum, 6.5 Precision Rifle Cartridge, 6.5 Grendel and 6.5 Creedmoor all have 1:8 twists.
The diameters lacking really new long-bullet/quick-twist introductions are the .25 and .27 calibers. The point to all this is that most cartridges we shoot were introduced when bullets were not as evolved as they are today. A 55-grain bullet was pretty standard in a .22, and a 60 grainer was heavy. A 100-grain .243 bullet was about the top weight, and so forth on down the line. But it is not just the newest bullets designed for these new cartridges that can present problems with older chamberings.
Recently, friend Richard Buss wanted to put together a .250 Ackley Improved rifle to use primarily for black-tailed deer hunting near sea level along the Oregon coast. Not only is the elevation low, but temperatures can be cool during deer season. The two combine to make air denser, a situation that exacerbates the deleterious effects in the twist rate/bullet length scenario.
The standard .250 Savage twist is a relatively slow 1:14, no doubt in deference to the 87-grain bullets with which Savage achieved the higher than ever (in 1915) 3,000 fps. It was a great marketing achievement in spite of developer Newton's desire for a deer cartridge with heavier bullets and a quicker rifling twist.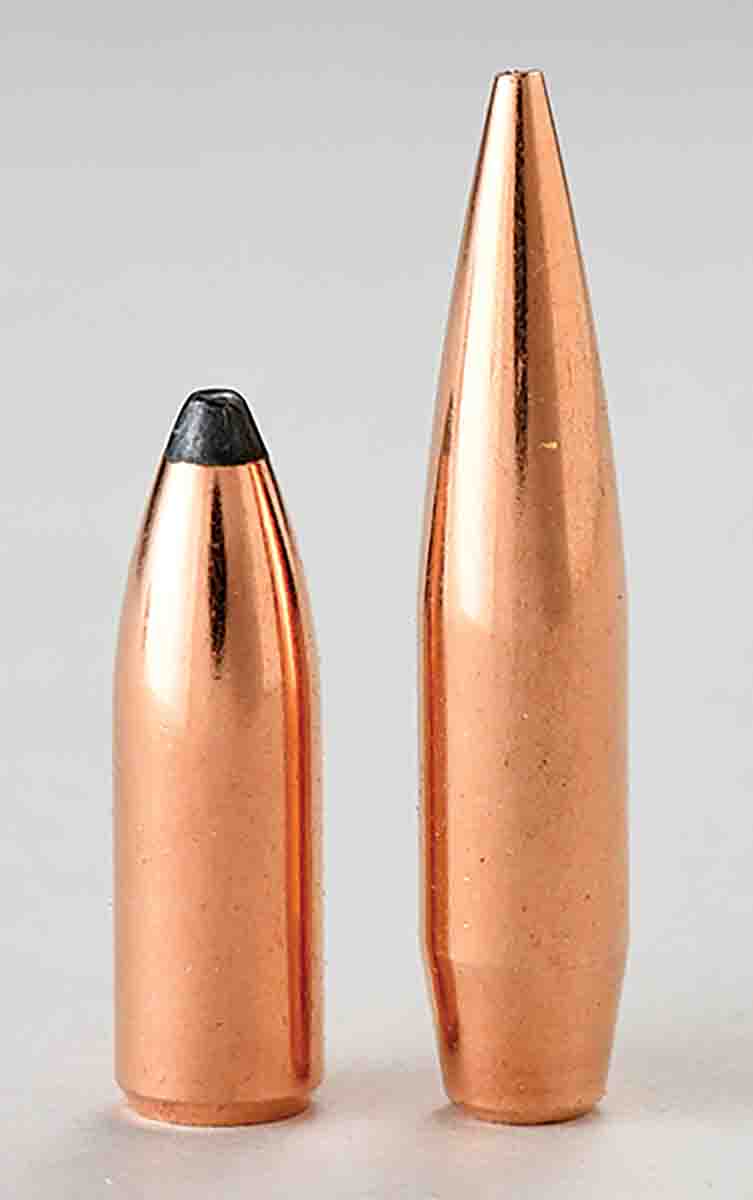 Richard is not just opening up an existing chamber ala Ackley, he is assembling a complete rifle so he can choose any barrel twist. While the .257 has not been updated with a new cartridge for super long bullets, I know from experience shooting different .25-caliber rifles that the longest bullets sometimes do not produce top-notch accuracy, nor the highest dynamic BCs in the standard 1:10 barrels of the .257 Roberts, .25 WSSM or .25-06 Remington, for example. For the best-shooting bullets in .25 caliber (and a lot of other cartridges as well), I look to bullets that are not the longest and heaviest. The Speer 87-grain TNT, for example, groups very well in most of my .25-caliber rifles with 1:10 barrels. The shorter 100-grain bullets, such as the Hornady 100-grain softpoint, also work just fine, but I stay away from "longer and heavier" at this low altitude.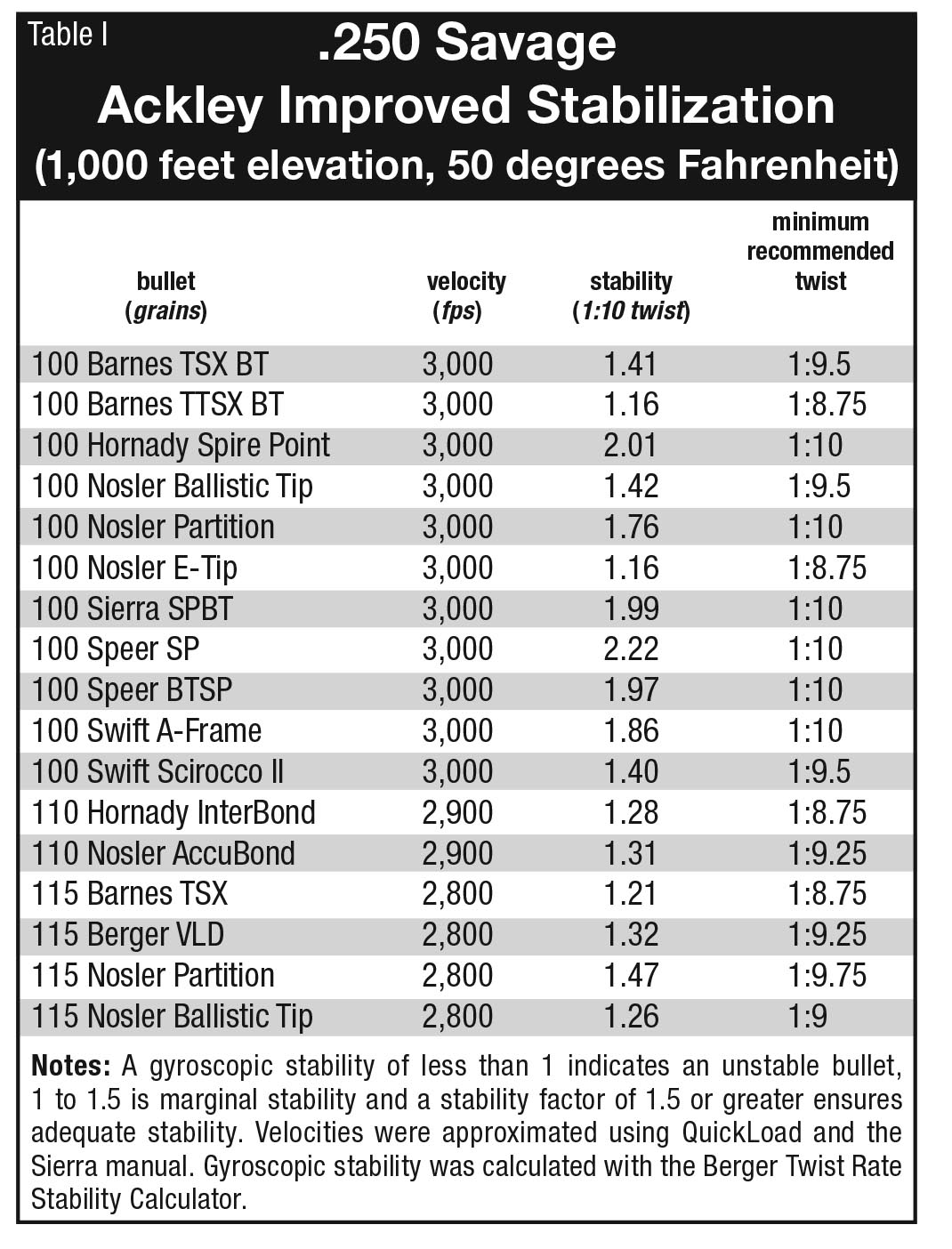 Richard commented that he plans to use bullets of 100 to 115 grains, mentioning the Nosler 115-grain AccuBond and the Barnes 100-grain TTSX BT, bullets that perform well for him in other calibers. He plans to have a custom chambering reamer made and was asking for advice about designing a chamber and selecting a barrel twist. The first response was to pull up the QuickLoad and QuickTarget computer programs to see what powders are potentially best and what sort of velocity could be expected from the .250 Ackley Improved with these bullets. QuickLoad indicated that Reloder 17 works great in this round. I also went to the Sierra manual that has data for the .250 Ackley Improved.
With reasonable velocities in mind, I then opened the Berger website for its Twist Rate Stability Calculator to see what barrel twist would be appropriate for these and other 100- to 115-grain bullets at 1,000 feet in elevation. As expected, some .25-caliber bullets are simply not gyroscopically stable when fired at normal velocities from a 1:10 twist. Other computer programs reveal the same, that some bullets are not gyroscopically stable in flight. I have also seen this when testing for BC with the Oehler Model 43 PBL system. When a bullet is not gyroscopically stable, its dynamic BC is degraded.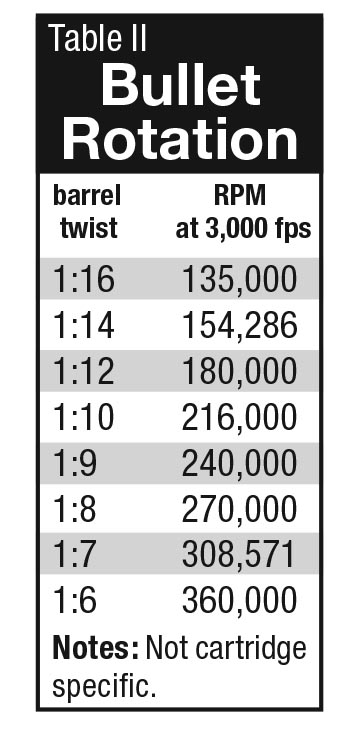 The great thing about Berger's Twist Rate Stability Calculator is that it is free and easy to use. Just input the caliber, bullet weight, BC, bullet length, velocity, temperature and elevation. It then produces a gyroscopic stability factor. If the SG is less than 1.0, the bullet is said to be unstable; from 1.0 to 1.5 is marginal stability and 1.5 or greater ensures adequate stability. Notes in the program reveal whether your bullet's BC is optimized. If not, it provides a percentage of BC degradation and reveals what the in-flight BC actually is. The program also recommends a minimum twist rate that would stabilize the bullet. Numbers can be altered in the program to see the effects of altitude and temperature change if you wish. Selecting proper bullets before starting load development and avoiding those that are gyroscopically unstable from a given barrel can save a lot of time and expense.
Using the Berger program, I found that 11 of 17 bullets in Richard's weight range were not fully stable when fired from a standard 1:10 barrel at 1,000 feet elevation. Six of the bullets would be fine at any elevation with the standard .25-caliber 1:10 twist. On the other hand, all of the bullets would be stabilized if fired at 8,000 feet in elevation, or if a 1:8.75 twist was used. Richard is going with 1:8.