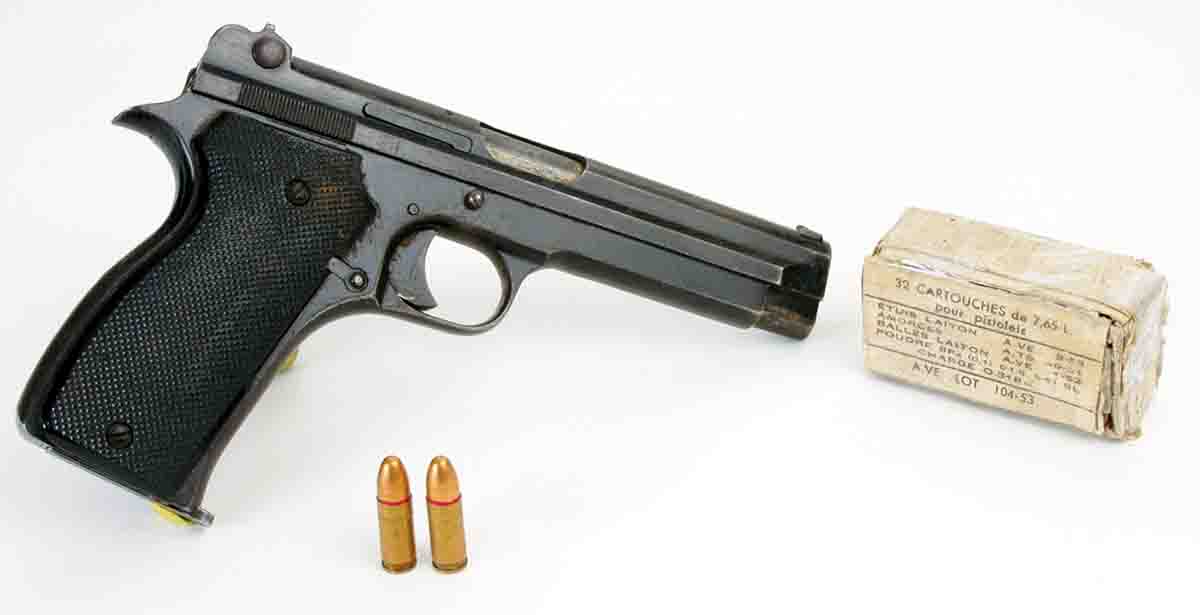 Modern folks might ask, "Why would anyone give a handgun to a preteen?" My father did just that for me when I was about age 12. He had three reasons: The first was because I wanted a "real" handgun badly. The second reason was because I was trustworthy. He ordered me not to take it out of my room or show it to friends without his permission. I never did. The third reason, and probably most important, was that there was no ammunition available for my very first pistol.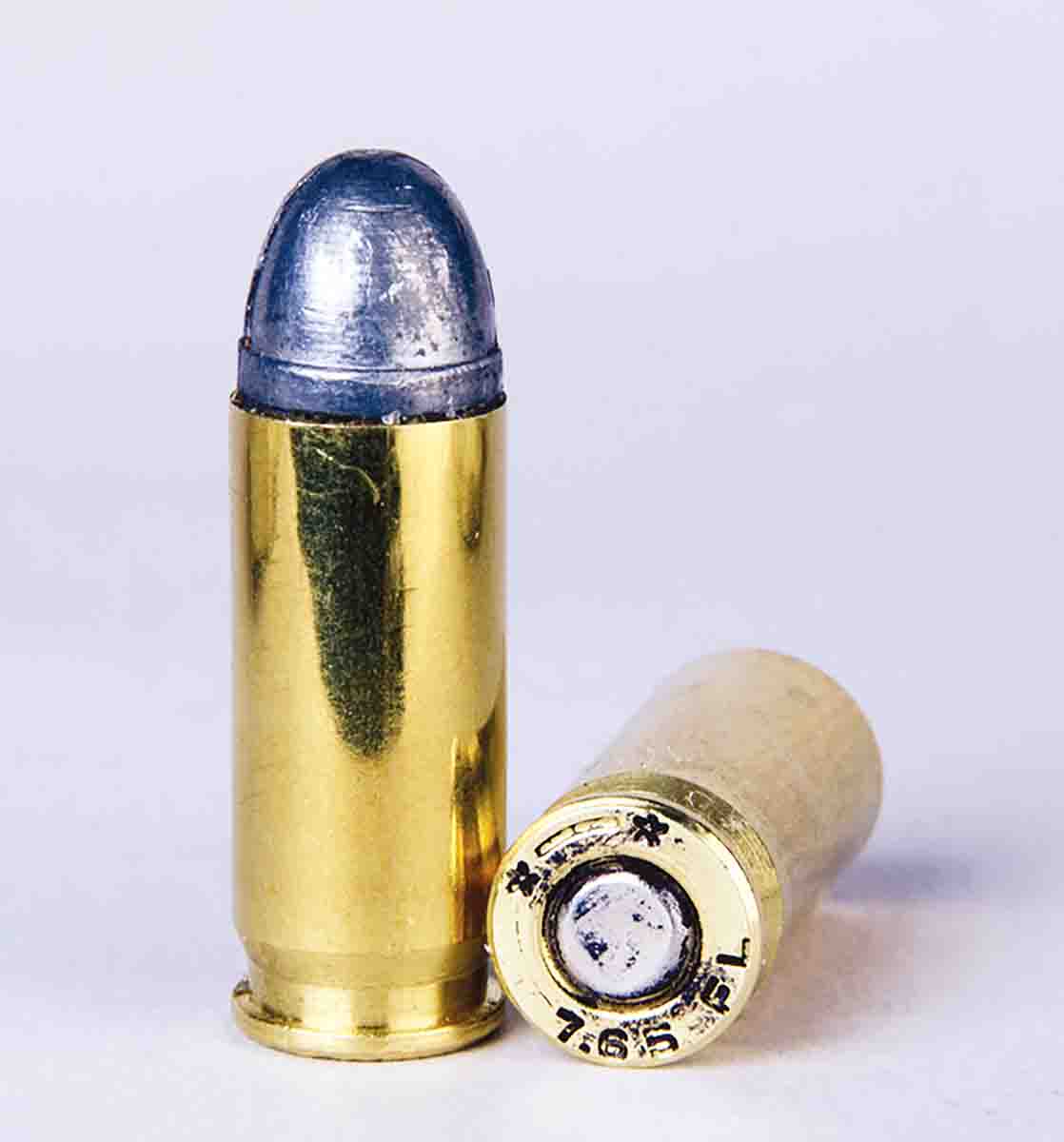 How Dad knew there was no ammunition available for it I'll never know, nor could I find out how that pistol came to our small West Virginia town. I do know that our chief of police gave it to my father, and I believe contributing factors were that both men were part of the sizeable Italian community there, and that Dad was a bill collector.
Regardless, I was happy with my very first real handgun and probably handled it for hundreds of hours, although I had no idea as to what it actually was. It sort of resembled a Colt 1911 but its bore was obviously much smaller. Even then, I knew that most handguns had blueing or nickel-plating to protect its steel finishes. My semiauto looked painted. Its checkered grips were black plastic. I did figure out that its safety was engaged when its lever was pointed straight up. Later, I learned that it was called a "hammer-block" safety, because it rotated a barrier of steel in front of the firing pin when turned upward. Also discovered along the way was that it had a magazine disconnect; its trigger could not trip the hammer if the magazine was out.
After reaching driving age, I began hanging about the local gun club. With Dad's permission, I took my pistol there, and one of the "old timers" identified it. "Oh," he said, "That's one of those French pistols. It's made for their 7.65mm Long, which is sort of a .32 but don't expect to shoot .32 autos in it. Your father is right. Ammo isn't around."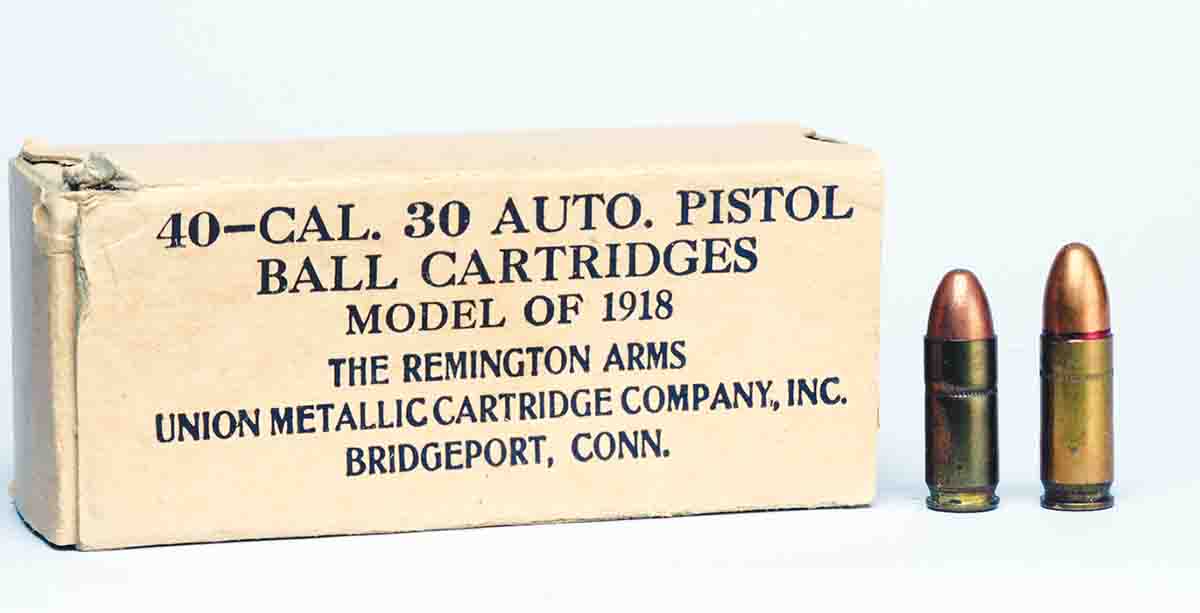 By age 17, my folks felt I was responsible enough to have and shoot handguns. For my birthday, I was given a Ruger Mark I .22 and with earned money, I bought a Smith & Wesson K38. Then I joined those "old timers" in bullseye target shooting. About that time, I also spotted in THE AMERICAN RIFLEMAN an advertisement for French surplus 7.65mm Long ammunition and ordered 100 rounds. At long last, I got to fire my first handgun. Although, every one of the French rounds fired, the pistol failed to function a few times, and I had to be very close to hit anything with it. I didn't order more ammunition. In fact, I sold that French pistol, using the money to buy powder and primers. By that time I was handloading .38 Specials for my K38.
Nearly 50 years passed with little thought about French M1935As. That was until I began doing research and shooting for my book SHOOTING WORLD WAR II SMALL ARMS. On the internet, I encountered a Model 1935A for only $265, so I added it to my military pistol assortment. The basic story on Model 1935As is that French designer Charles Petter at SACM, an arms production facility, used the U.S. Model 1911 as a basis and designed a slimmer, trimmer reduced sized pistol. It has a 4.3-inch barrel, weighs only 26 ounces, and for sure, its finish is baked on black paint.
Furthermore, the 7.65mm Long was loosely based on the U.S. Model 1918 .30 Ball Pistol round. Those were developed for the Pedersen Device, by which U.S. Model 1903 Springfields were converted to fire in semiauto mode. Whereas the .32 Auto uses a semi-rimmed case .68 inch long, the 7.65mm Long uses a rimless case .78 inch long. Standard weight FMJ bullets for factory .32 Auto loads is 71 grains. Velocity is about 900 feet per second (fps). The French military loads used 85-grain FMJ bullets at about 1,100 fps. Jacketed bullet diameter for both cartridges is .311/.312 inch. Regular .32 Auto dies can handle both cases.
Before beginning to handload for my second French semiauto, I checked the internet for military surplus 7.65mm Long. Some was found, so a few boxes were purchased. It was clean, good-looking ammunition, but not one round, NONE, fired. Not even a hangfire. It has only served as photo props.
Handloading came next. I could find only two sources for brass. Bertram of Australia was available from Huntington Die Specialties (huntingtons.com). Also found were cases from Buffalo Arms of Idaho (buffaloarms.com). It was starting with .32 Smith & Wesson Long brass, cutting the case length to .78 inch, rim diameter to .334 inch and also cutting an extractor groove. RCBS shellholder for .32 Auto is No. 17, but it will not accommodate 7.65mm Long cases because of the semi-rimmed versus rimless case affair. However, Buffalo Arms makes special order RCBS-type shellholders, in which both types of cases worked fine. With the dearth of available brass, I would only shoot my Model 1935A from inside my shooting house so cases would not be lost. In 2020, to my great joy, I discovered that Starline added 7.65mm Long brass to its huge array of cartridge case offerings. It also fits the Buffalo Arms shellholder. With a plentiful supply of brass, I can now plink outdoors at my steel reactive targets with the petite pistol.
Aware of the jacketed bullet shortages, I've been loading only home cast bullets for the 7.65mm Long. RCBS's now discontinued mould 32-84-RN is a perfect fit when sized to .313 inch. Over 3 grains of Titegroup, its velocity is just at 1,100 fps, and accuracy is acceptable, if not outstanding. Contrary to my first Model 1935A, this one gives perfect functioning with that load in all three types of brass.
The French went ahead with a redesigned pistol called the Model 1935S, which also was chambered for 7.65mm Long. So was their odd-looking MAT38 submachine gun. If any other firearm was chambered for this cartridge, I'm unaware of them. (The famous SIG 210 9mm used several of Charles Petter's patents and greatly resembles the Model 1935A).
In my youth, I was always looking for funds with which to buy powder and primers. In those days, my shooting buddy – my very first shooting buddy – was the chief of police's son. It was to him I sold my Model 1935A; of course without telling him how it came to me.