During its infancy, the sport of modern benchrest competition was dominated by the .220 Swift along with wildcats such as the .220 Wilson Arrow, .22-250 and .219 Donaldson Wasp. There were few restrictions on the types of rifles used, but those of conventional design and shape were eventually divided into two classifications. Rifles approved for Light Varmint Class could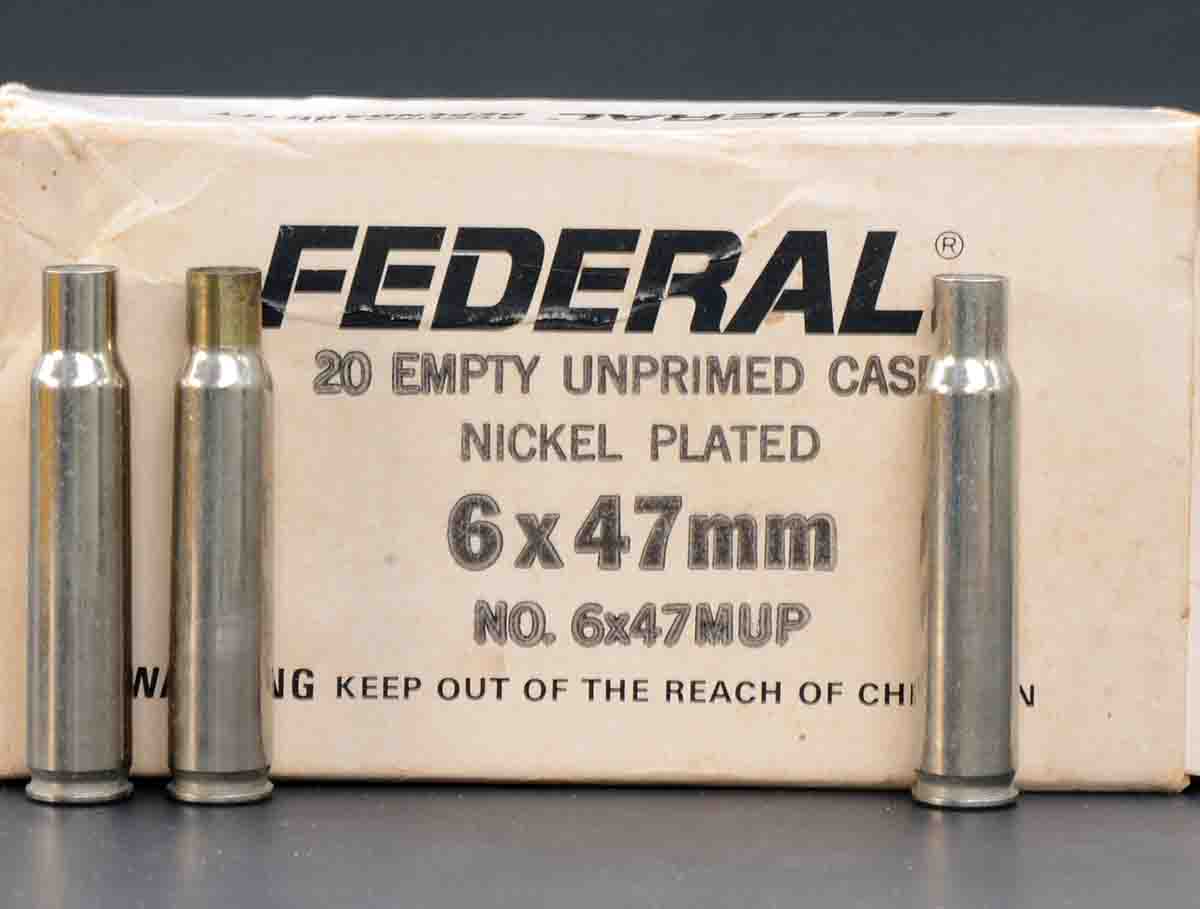 not exceed 10.5 pounds in weight while maximum for Heavy Varmint Class rifles was 13.5 pounds.
Soon after the .222 Remington was introduced in 1950, benchrest shooters began to turn away from the old wildcat cartridges. The "triple deuce," as it was fondly called, went on to dominate benchrest shooting like no other cartridge before it, and that eventually became worrisome to those who made the rules. Whereas there had once been a great deal of wildcat cartridge development among competitors, it had ceased to exist. So, it was decided that since most cartridges used by various competitors had been, and still were, .22 caliber, a new Sporter classification with a minimum bullet diameter of .243 inch would generate additional interest in the sport. Rifle weight restriction was the same as for the existing Light Varmint Class, and to make the new class even more appealing, a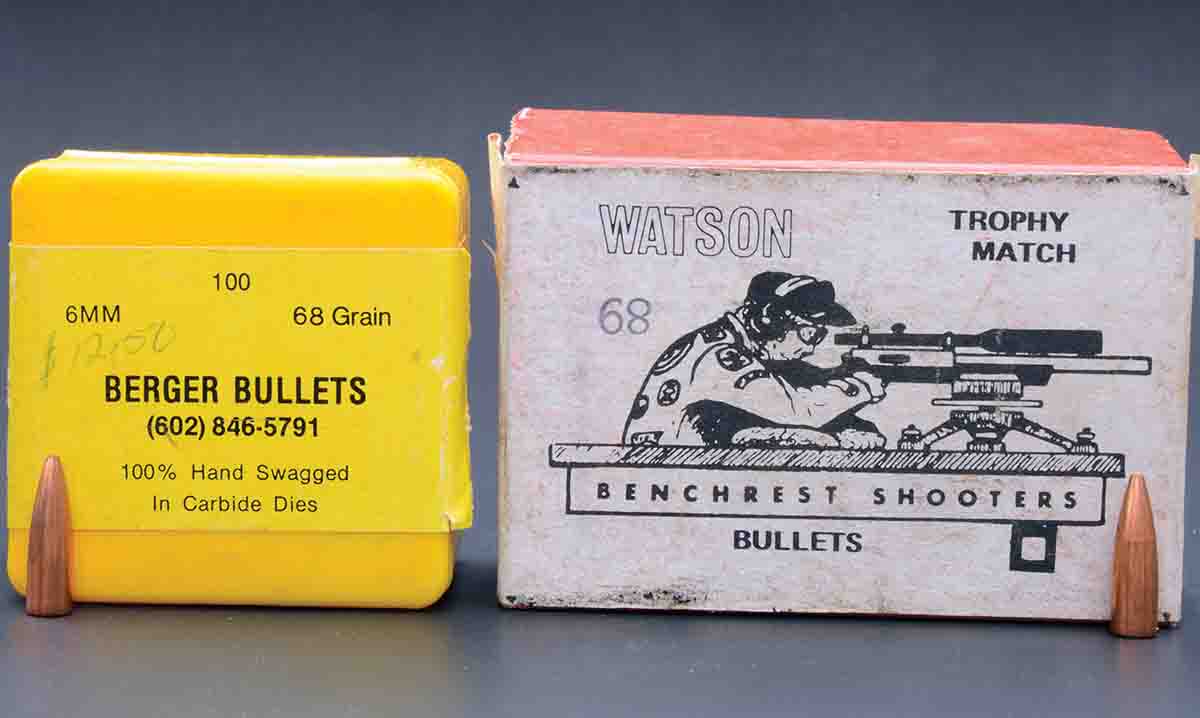 Sporter rifle was approved for use in all three classes of competition.
Barrelmaker Wally Hart and others tried the .308 Winchester, and while it proved to be accurate enough to win matches, its recoil proved to be a bit much. Jim Stekl, an engineer at Remington, shortened the .308 case to 1.5 inches, but a cartridge of smaller caliber was needed. I am not sure who was first to neck up the .222 Remington Magnum case for .243-inch bullets, but the late Mike Walker was a primary suspect.
A long-time Remington employee, Walker was a talented engineer whose long list of achievements included the button method of rifling barrels. Walker also designed the Models 721/722 and
700 rifle and was the creator of the .222 Remington cartridge. An accomplished benchrest competitor, the Remington 40X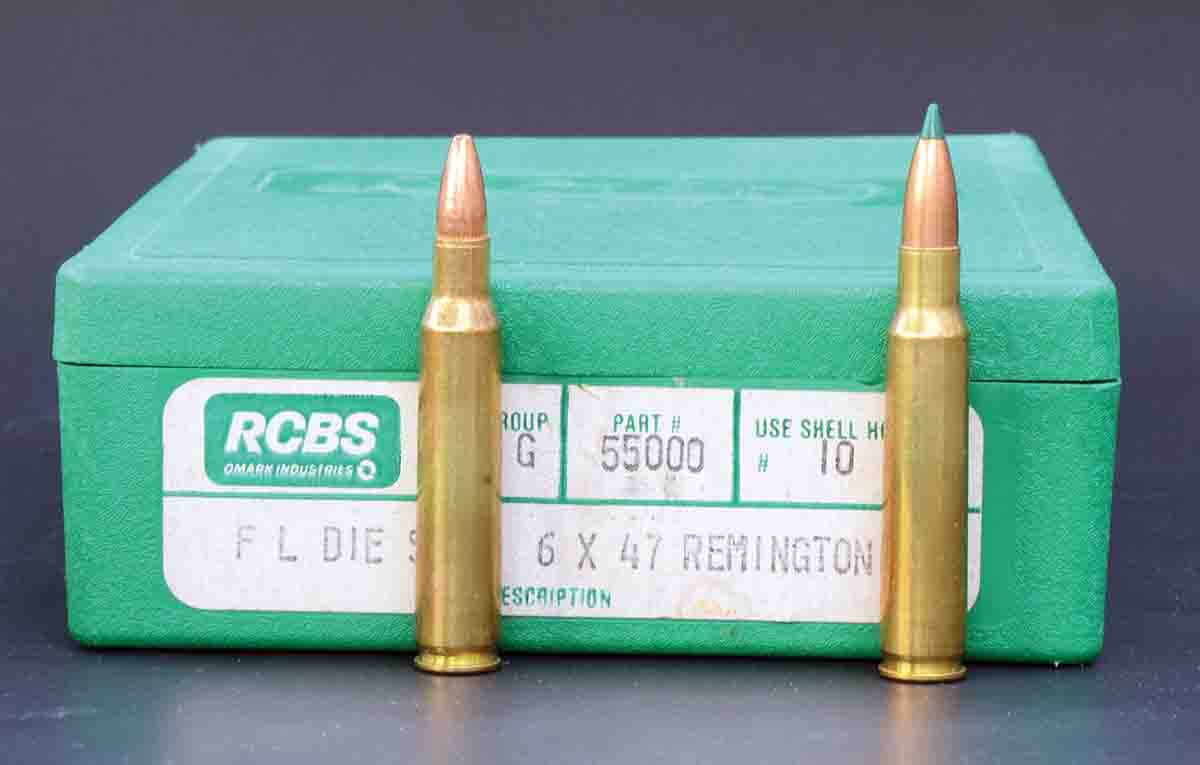 target rifle was his idea with the first one hand-built around a Remington 722 action. He was also the originator of Remington's custom shop.
Not to be confused with the later 6x47 Lapua, the original 6x47mm cartridge is the .222 Remington Magnum case necked up for .243-inch bullets with no other change. Average gross water capacity when formed from Nosler .222 Magnum brass is 32.4 grains. Other cartridges of its caliber with similar capacities are the 6x45mm (.223 Remington case necked up) at 30.4 grains, 6mm PPC (33.5 grains) and the .24 Nosler at 27.9 grains. The 6x47mm took off like gangbusters, and it became popular enough to prompt Federal to begin offering unprimed, nickel-plated cases in 1966. I still have several boxes. The case can also be formed by running .204 Ruger brass through a 6x47mm full-length resizing die with a tapered expander button, but Nosler .222 Magnum cases work so well I see no logical reason for doing so.
During its heyday, IMR-4198, IMR-4895, W-748 and H-322 were the most popular powders among benchrest shooters. Today, just about any powder that works in the 6mm PPC works equally well in the 6x47mm. Through the years quite a few editions of the Hornady reloading manual have contained 6x47 load data, but it is absent from the 10th edition.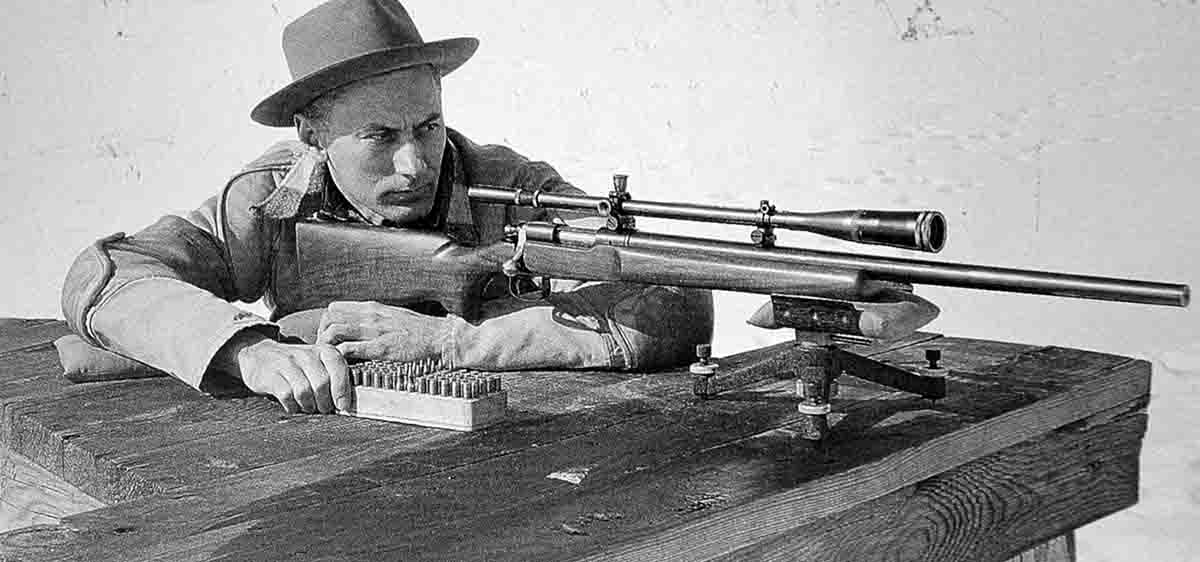 My 6x47mm was built by Kenny Jarrett, and it has a Remington 40X action with a two-ounce trigger. Its original barrel was in 6x47mm, and it was the very first rifle I shot in registered benchrest competition. After shooting the rifle for a while, I had Kenny convert it to 6mm BR Remington. This column on the 6x47mm would not have been possible had I not kept its old barrel and bolt. The barrel has a chamber neck diameter of .261 inch, and case necks are outside-turned to a diameter of .259 inch with a .243-inch bullet seated. Due to the 1:14 twist of its barrel, bullets weighing 70 grains and lighter are the most accurate. Maximum bullet length for best accuracy is around .850 inch, with 63-grain Gonzalez and 68-grain Watson bullets measuring .825 and .830 inch, respectively.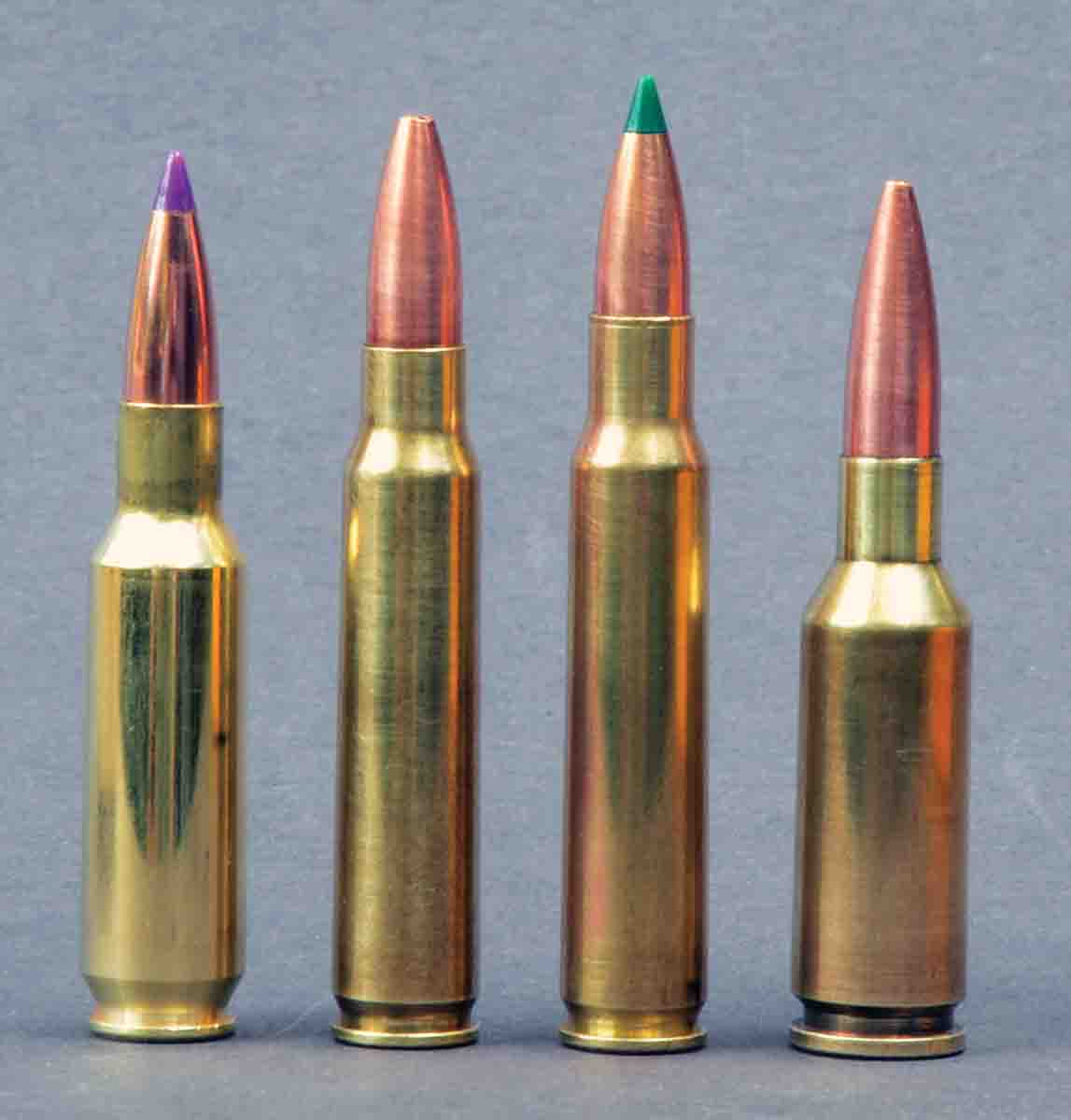 The 6mm PPC was introduced in 1975 and while it did not immediately replace the 6x47mm, it was only a matter of time. Among the top 20 finishers in Sporter Class at the 1978 National Benchrest Shooters Association (NBRSA) National Championships, 13 used 6x47mm rifles while only five used the 6mm PPC, but within another five years or so, very few were using the 6x47mm. As far as I know, the Remington 40X and Kimber Model 84 were the only factory rifles chambered for the 6x47mm.
I will close with my favorite 6x47mm story. During a visit to the Sako factory in Finland in 1981, I acquired a "benchrest" version of the L461 action. No longer made, it differs from the standard action by its solid-bottom receiver with no cutout for a magazine. A few years later I gave the action to a gunsmith friend for building a first rifle for his young son. Chambered for the 6x47mm, the rifle he came up with was short, light and drove tacks with aplomb. For deer, he settled on the Nosler 85-grain Partition at 2,800 fps.
In addition to being infested by whitetail deer, the huge farm owned by my friend is located in a county where hunting season runs from mid-August through December, and there is no bag limit on bucks. On top of that, quite a few dry does are taken each year in an attempt to keep the population in check.
After the first "caretaker" of the little 6x47mm outgrew it and moved on to the .25-06 Remington, his younger sister took possession of it. After she eventually outgrew it, the rifle was passed on to a younger brother. Like their father, the three kids were (and still are) excellent shots and that, along with the fact that most shots were inside 200 yards, accounted for a very long string of one-shot kills. Not long before writing this, I paid my friend and his family a visit. All of the kids are now grown up and the "little 6x47mm that could" is coated with several years of dust. But it won't stay that way for very long because a new generation of young deer hunters will soon be keeping it quite busy.