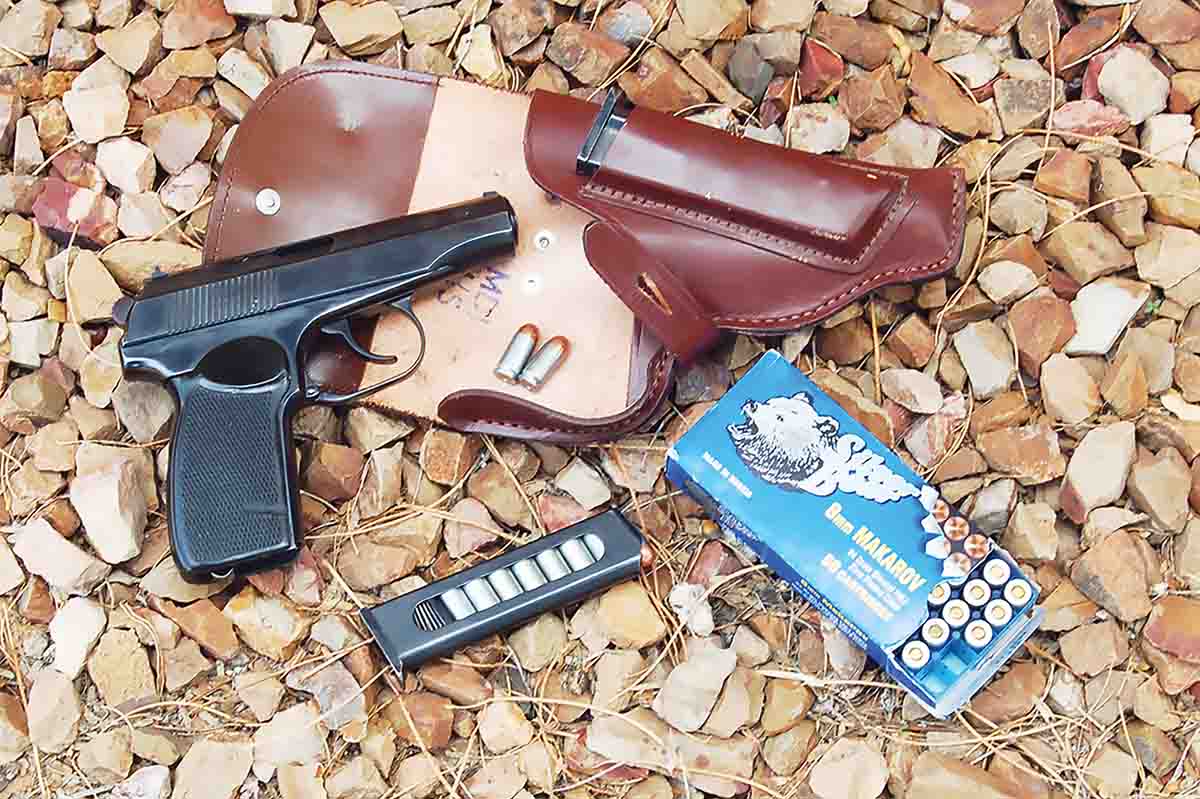 The origin of the Russian 9mm Makarov pistol, and its cartridge of the same name, is more than a bit confusing. In socialist countries, everything military is considered to be a "state secret." If some information gets out, it's a good bet that it's largely false. Gun writers tend to take what is available and fill in the blanks. Of course, there are now internet experts who create narratives out of thin air. The 9mm Makarov has seen its share of all this, though the published account that follows seems to be plausible – at least at first glance.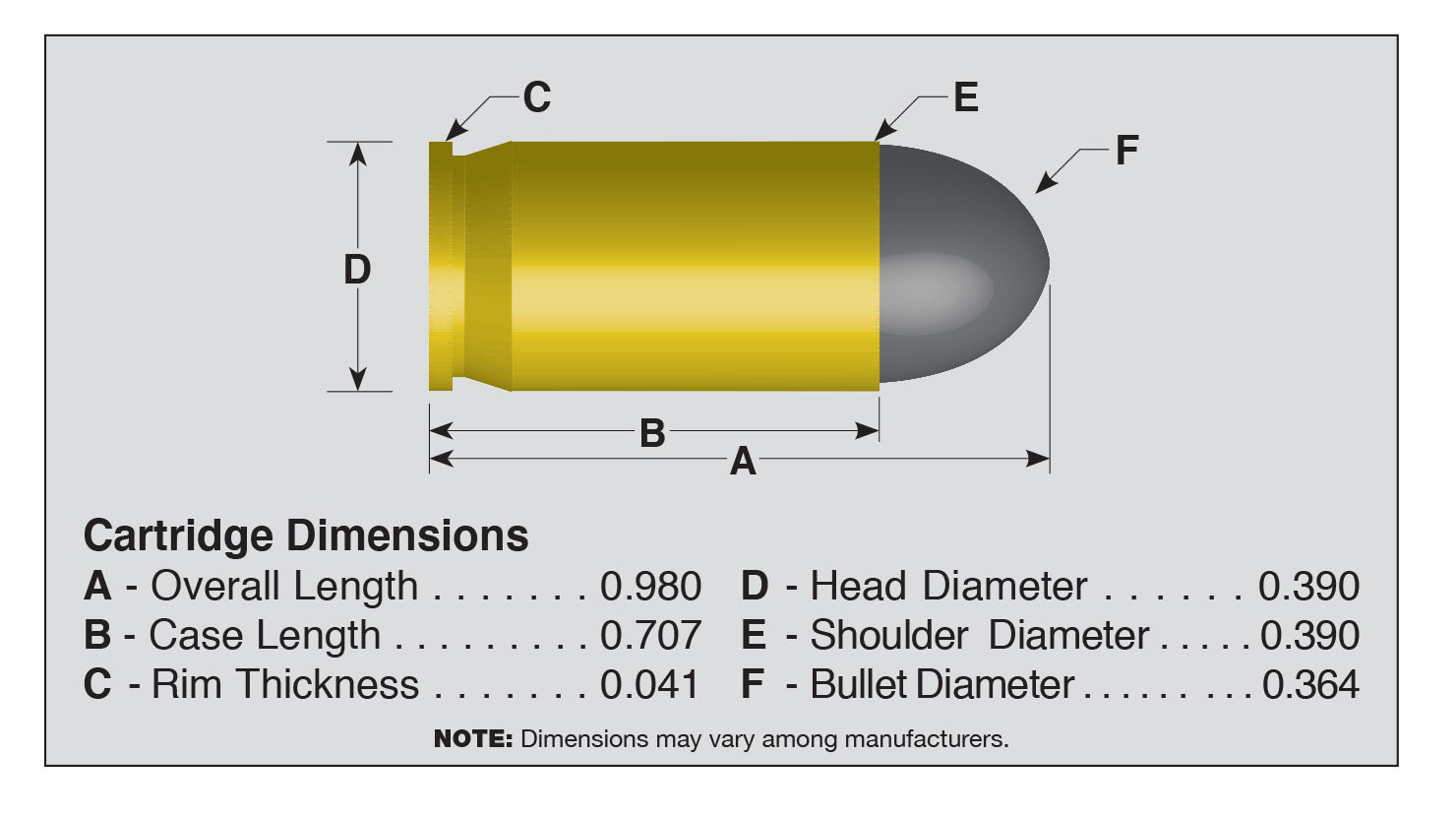 The story begins in pre-World War II Nazi Germany. Ammunition firm Gustav Genschow was tasked with developing a new cartridge for the Luftwaffe, or German Air Force. Supposedly code named "Project Ultra," the work was not to create something like a new aircraft machine gun cartridge, but rather, a round to be fired in a small, Walther self-loading pistol to be carried by pilots and aircrewmen. This pistol was to be of blowback operation, the cartridge of maximum power for such a design. This defines nothing more than a 9mm Kurz (.380 ACP). If Project Ultra was really the name of this silliness, it was assigned by someone with a sense of humor. The project was quickly terminated.
When the Russians arrived at the Walther factory near the end of the war, they supposedly gained information on Project Ultra, a cartridge called 9mm Ultra and Walther PPK-size pistols to fire it. Russian development of the 9x18 Makarov was said to start there. This makes some sense. However, General George Patton's Third Army got to Walther a bit before the Russians. American intelligence personnel (and no doubt GI gun collectors) removed everything that could be of value. As we know, Patton was not fond of Russians.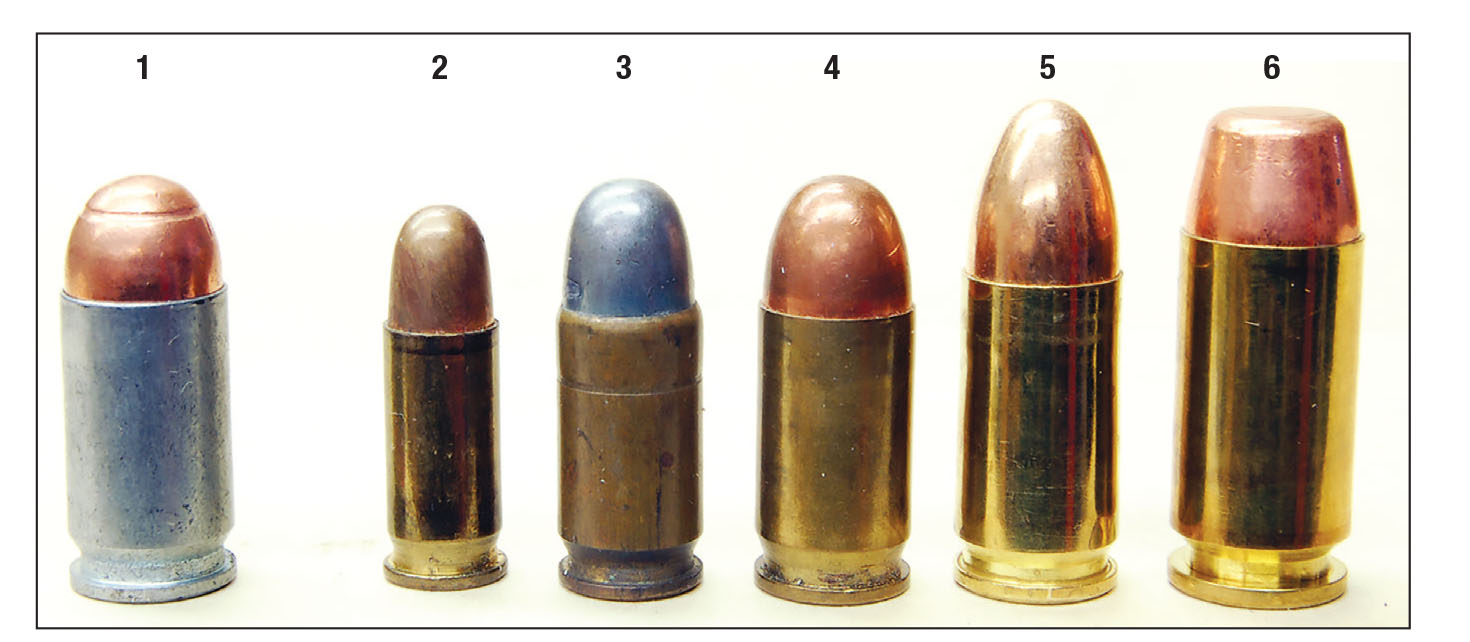 Others say that when the Soviets captured Gustav Genschow's headquarters, they gained knowledge of Project Ultra there, plus sample cartridges and pistols. These became the 9mm Makarov. Well, maybe. Now let's look at the facts.
The 9x18mm Makarov and its handgun were intended as a replacement for the Soviet 7.62 Tokarev that had been adopted in 1930. The Tokarev round was a copy in both dimensions and ballistics of the earlier 7.63mm Mauser, with an 85- to 90- grain .30-caliber bullet to about 1,450 feet per second (fps) with 400 foot-pounds of energy. The highest figure I can find for the 9mm Makarov is 262 foot-pounds, but others go down to under 200 foot-pounds, the same as the 9mm Kurz (.380 ACP).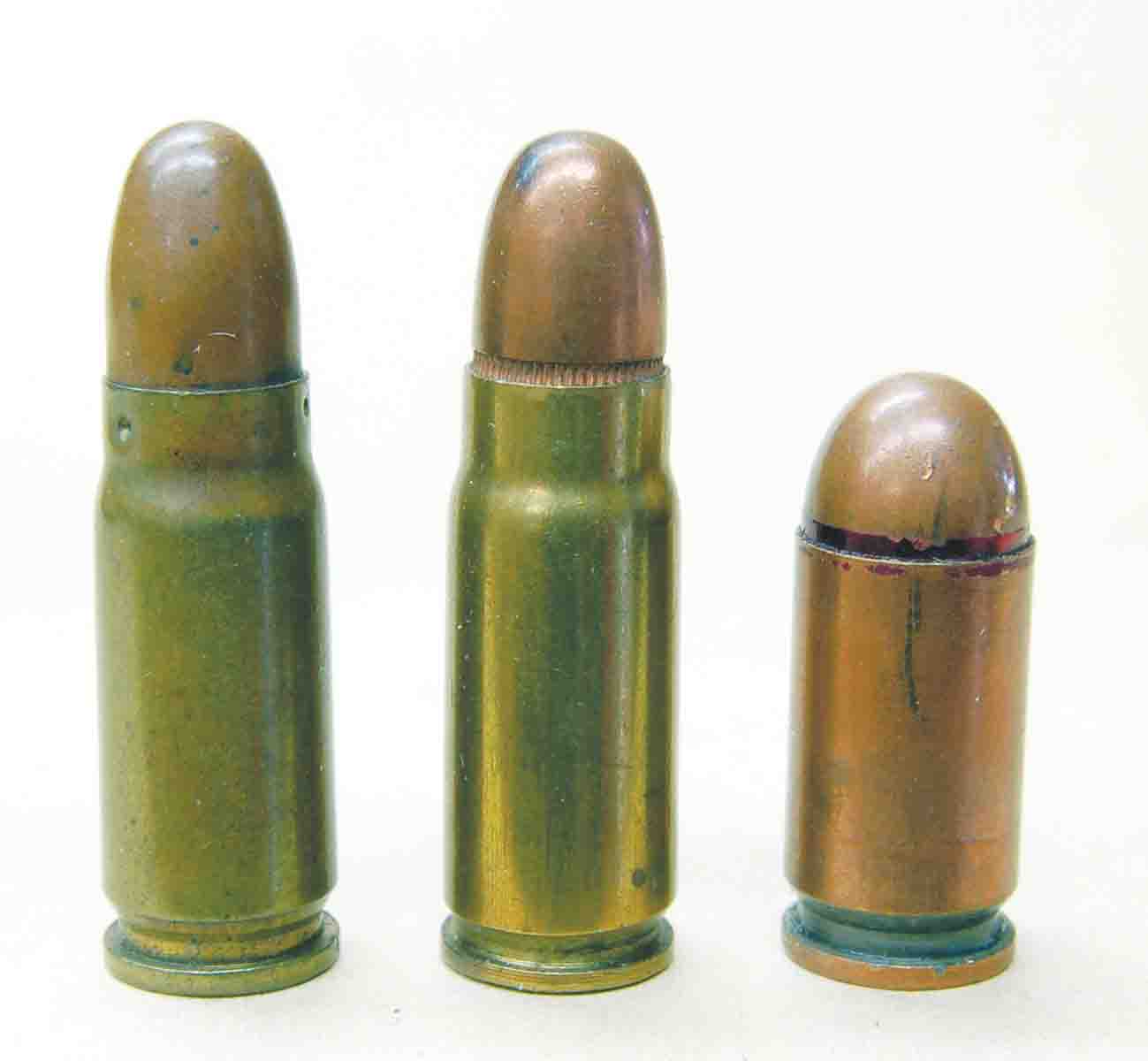 Now comes the question no one asks: Why would Russia want a military pistol that was inferior to what it already had? Adoption by the Soviet Army, socialist Eastern European armies, their police forces and later, China, pretty much tells us because all these folks were as bad as the Nazis, but on a vastly larger scale.
To get to the answer, we have to move past what many want us to believe and look at what the 9mm Makarov did. We won't deal with the fun except to again say it is a simple blowback design. Folks who know far more about the little semi-auto pistol mechanisms than this writer, insist the Makarov is basically a copy of the Walther PPK. Therefore, the cartridge it can fire is limited to the 9mm Kurz at most.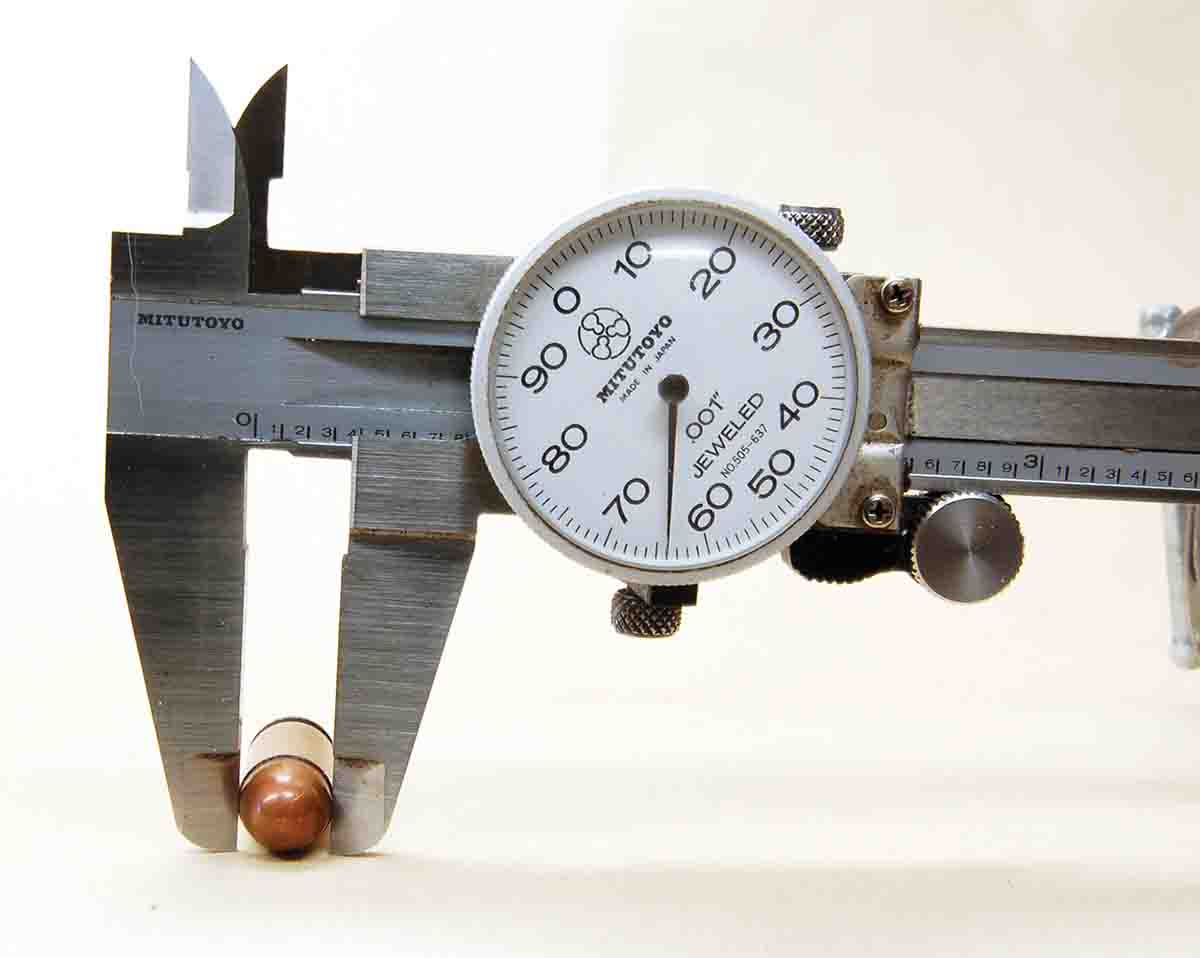 Of first importance are bullet weight, shape and velocity. The previously mentioned 9mm Ultra was supposed to use a 7 gram (108 grain) conical flat-tipped bullet. Velocity was given as 951 fps for 217 foot-pounds of energy. The earliest Soviet loading of the 9mm Makarov is listed as using a unique 6-gram (92.3 grain) almost hemispherical-nosed bullet that could have only been designed not to penetrate. Velocity was 1,110 fps for 262 foot-pounds of energy. All these figures vary depending upon reference. For example, others show the Makarov at 1,050 fps with 220 foot-pounds of energy. Chronographed 1960s ammunition gave only some 950 fps with 180 foot-pounds of energy for the 9mm Makarov.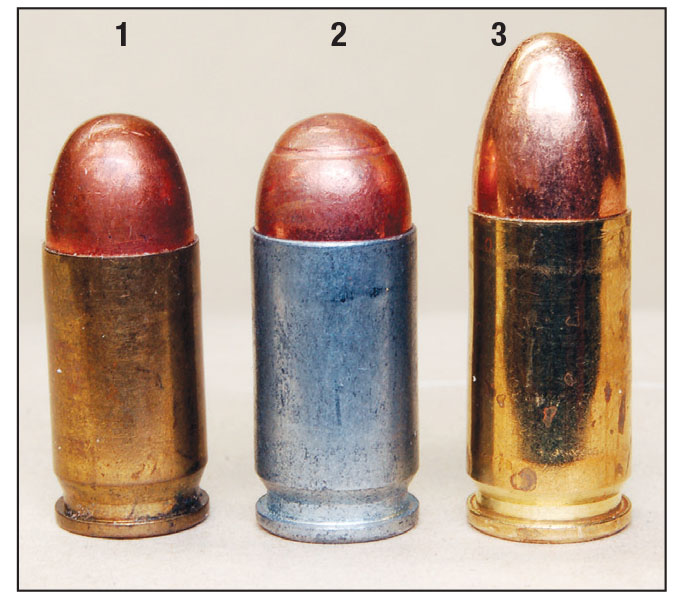 Power was kept low because the armies of the communist countries were made up largely of conscripts from all parts of their vast territories. None of them thought much of their masters. Since the fall of the Soviet Union, it has become known desertions and mutinies were common. Pistols were easy to steal and conceal, but would do the perpetrators little good because of the Makarovs light, flatnosed bullet. It would not penetrate, even at the range of a few yards, especially if the target was wearing heavy clothing. I believe this was the idea. The gun's principal uses were as a badge of rank and military executions.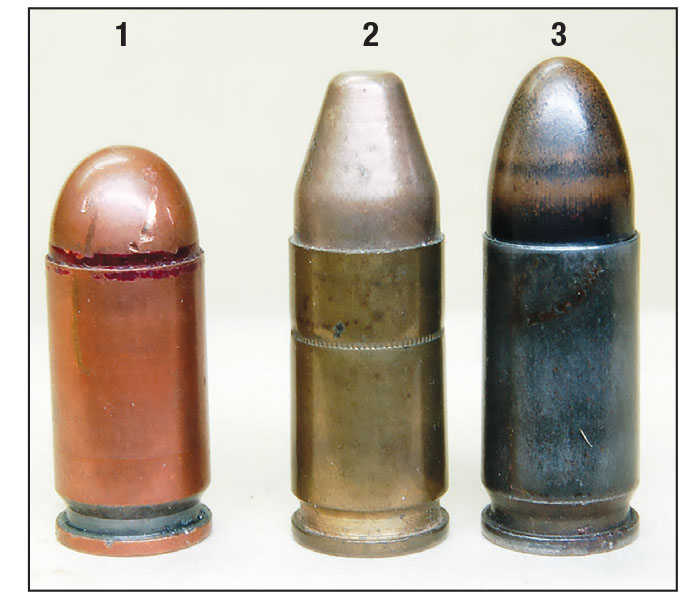 Police in communist countries were issued the 9mm Makarov because (as is now well known), they all used crime to control their citizens. People leave their homes only for good reason – which was the idea.
The situation is similar regarding bullet diameter. The 9mm Makarov uses .364/.365 inch instead of the .355 inch of the 9mm Luger or 9mm Kurz. Why? The only possible reason is to prevent the 9mm Makarov from being fired in either the Luger or Kurz, both of which were secretly held by civilians since the Russian Revolution and World War II.
After the collapse of the Soviet Union in 1989, the newly-free countries needed cash and began selling off the useless hardware left by the socialists. One such item was the hated Makarov pistol. Americans bought lots of them on the surplus market because they were cheap. Surplus ammunition was also cheap. No one knew the history of the guns. If they had, perhaps sales would not have been so good.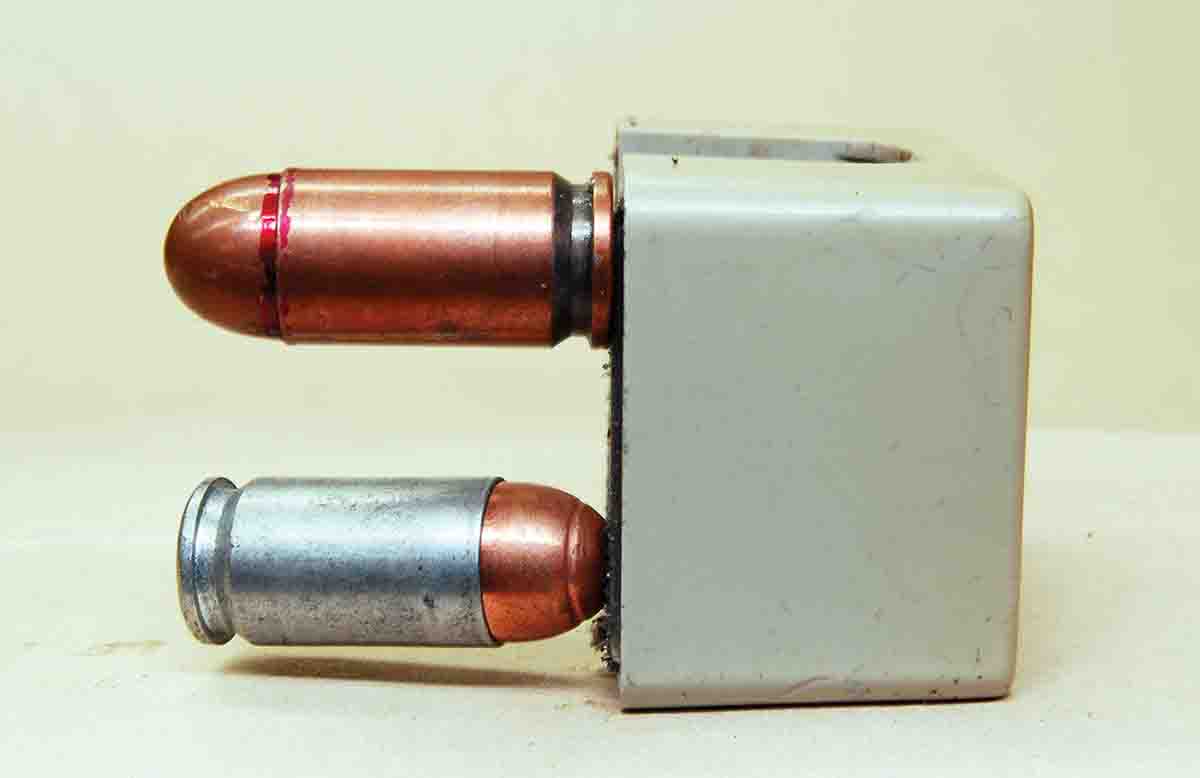 Nevertheless, important surplus ammunition satisfied needs for a while. Then, the guns began to be recommended for self-defense. Immediately, ammunition makers began trying to improve ballistics of the 9x18mm, but this was impossible because of overall cartridge length and the blowback pistol design. If one needs an improved 9mm Makarov, it certainly exists, it's called the 9mm Luger.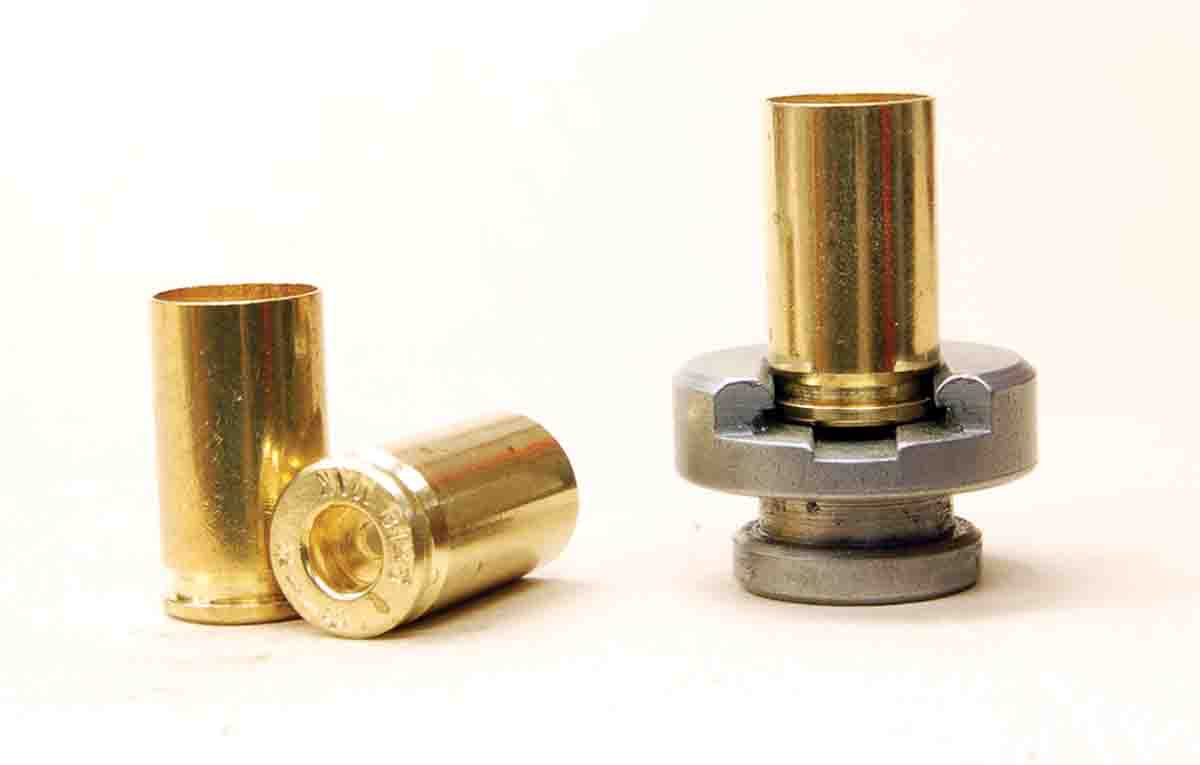 One thing that could be done was to change the bullet. Pistol shooters are enamored with hollowpoints, so soon, several loads featured bullets with various sized holes in one end. All weighed 90 to 95 grains with listed muzzle velocities of 1,000 fps. Since the problem with such low power loads is penetration, not expansion, others offered cartridges using a somewhat more pointed full-jacketed bullet. CCI, Sellier & Bellot, Fiocchi, Federal, Hornady and Winchester all listed cartridges.
Given today's factory ammunition situation, handloading is the way to keep the 9mm Makarov shooting. Fortunately, Starline (starline.com) not only lists 9x18 Makarov cases, but had them in stock when this was written. Most commercial bullet casters specializing in handguns will be able to supply a proper bullet. Jacketed slugs are more problematic.
The history of the 9mm Makarov is certainly sobering. There is no honor or glory anywhere.