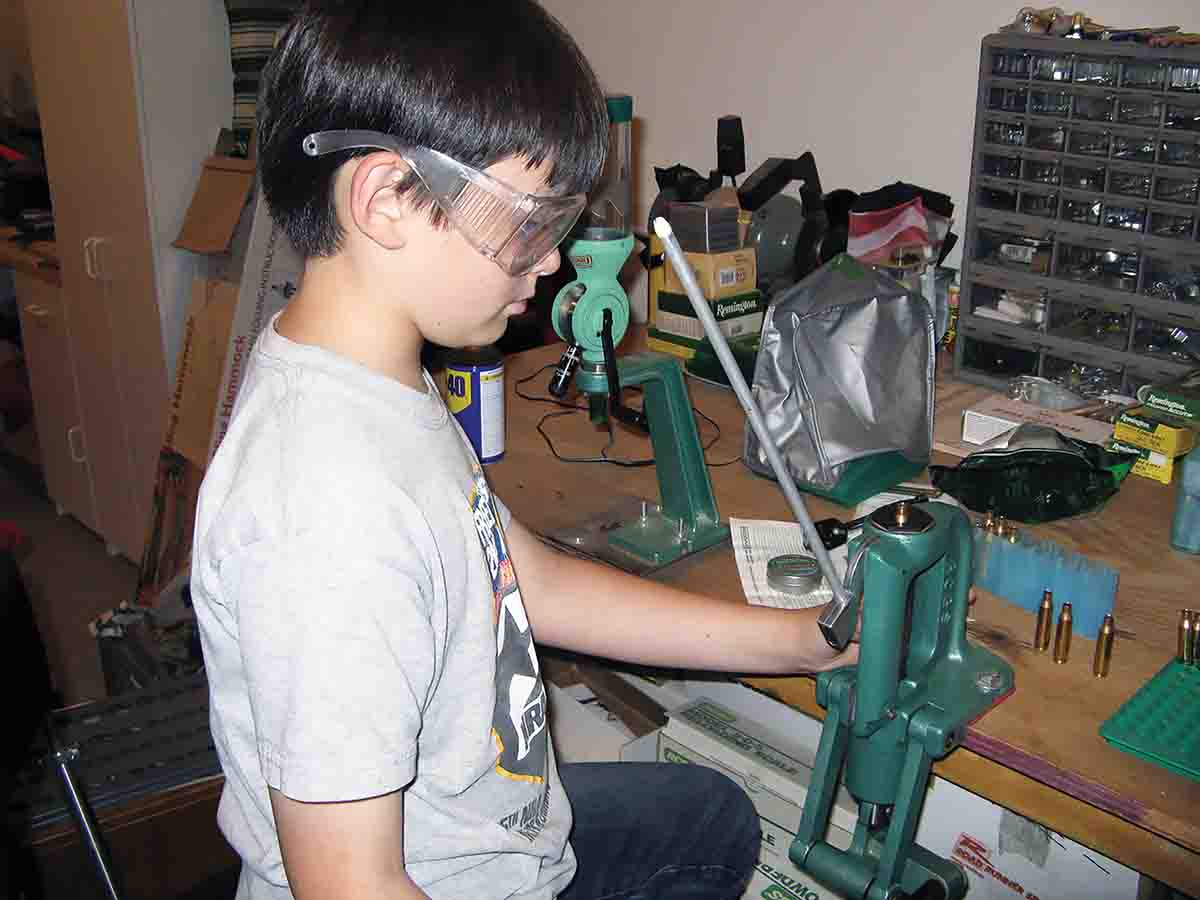 There are many things we learn from first-time experiences. I thought it would be appropriate to talk about a few of my firsts and how much we can learn from these experiences. This all makes sense, given this is also my first column and I would like to invite you to join in my shared experiences and hopefully learn something along the way.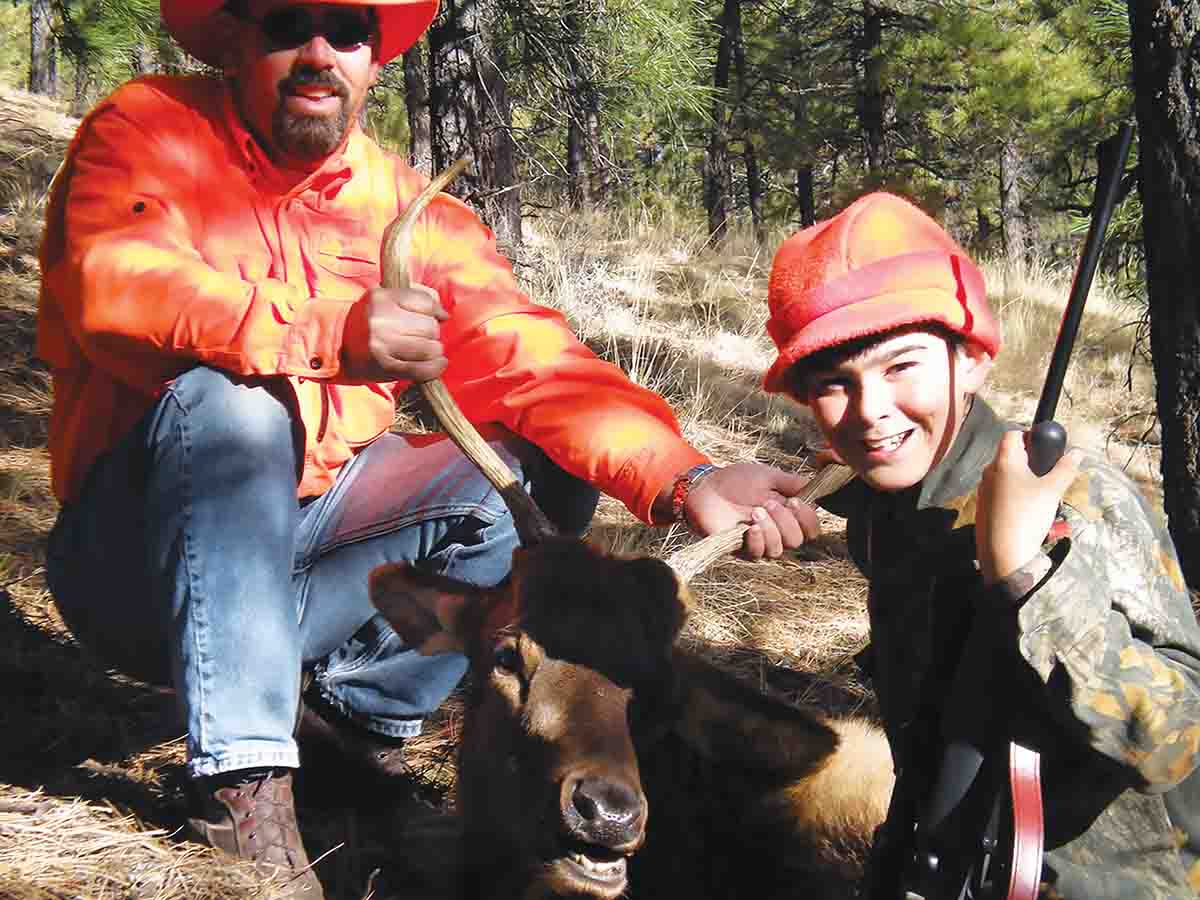 My first centerfire rifle was a Remington Model Seven chambered in .260 Remington that weighs 7 pounds, 14 ounces with optics; features a 20-inch barrel that was originally fitted with a Burris 3-9x 40mm scope, which served me well over the years. The trigger breaks nicely at 3 pounds, 11 ounces. The rifle also came with a youth- and a full-sized stock as well, allowing me to grow with the rifle, something that I now fully appreciate. While I had other rimfire rifles before, this was my first "big" rifle, and to a nine-year-old, it was quite a thing to behold! I learned a lot from this rifle over the years and it has been a part of many first-time experiences. The first thing I had to learn was how to handload for this rifle. At about nine years old, I vividly remember the careful instructions and aid from my dad as we sized, primed, weighed out powder charges and finally seated bullets. All this time was special because I got to spend quality time with my dad and I learned a lot through it all. I still carry these lessons with me to this day. I owe much of my knowledge of handloading to my dad and his willingness to take the time to teach me each of the steps and how things worked. Now I find myself in this same position but with a much larger audience.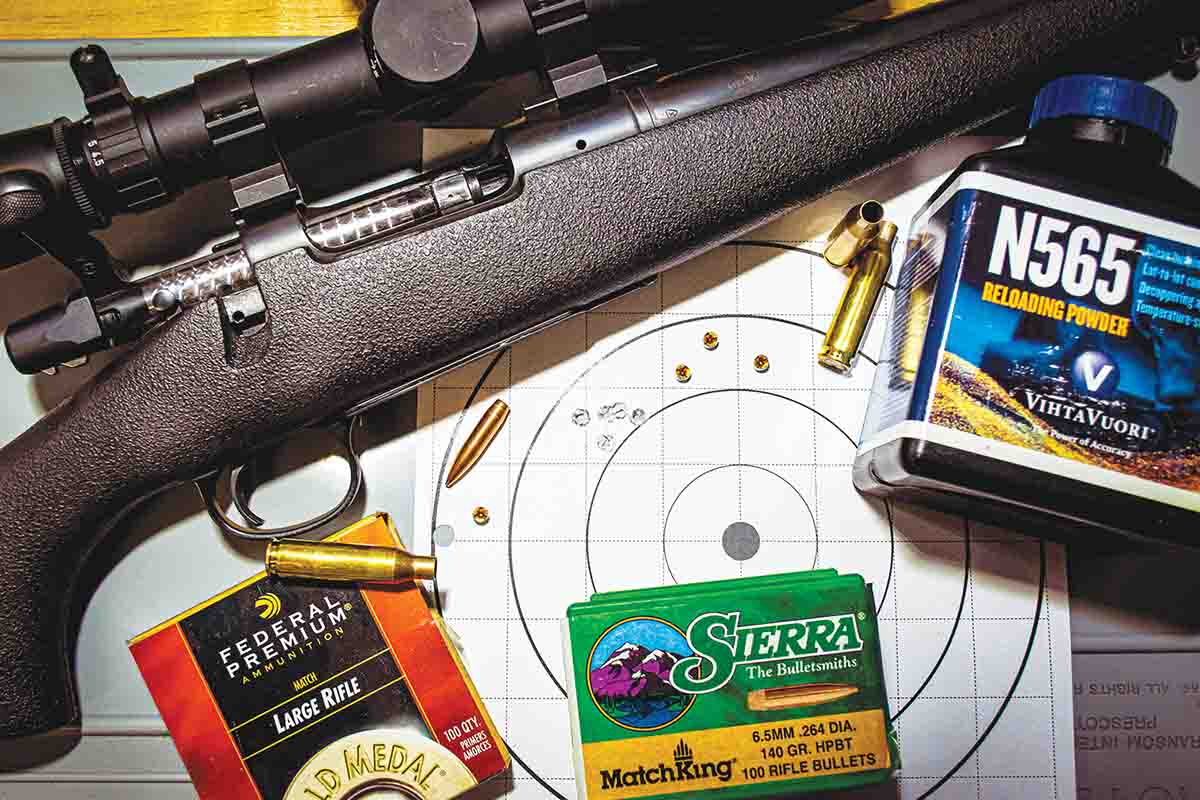 A book could be filled with all of the memories I have with this rifle, but there are a few that stand out. At about 11 years old, I drew an elk tag in Arizona, in a unit that my family has been hunting for more than three generations. I was over the moon with excitement and naturally, I had already worked up a load with my dad's help. I would be hitting the field with my trusty .260 Remington and a box of handloads containing 43 grains of Reloder 19 powder and topped off with a 130-grain Barnes TSX bullet. I carried that rifle and ammunition through the waist-deep (for a kid) snow and together, I learned about tracking and hunting elk. I was fortunate enough to harvest an elk that year, and to a young boy, it was quite a trophy, a "big-bodied" spike that I dropped with one, well-placed shot to the heart. I think the biggest trophy was getting to do it all alongside my dad and my grandpa. I also learned more than I can fit on this page about handloading, hunting, tracking, bullet performance and the importance of shot placement all with this rifle. To this day, I am still learning.
I have a lot of experience with this rifle, and while it certainly won't win any beauty prizes, it has always performed well for me. As for the cartridge, I will always have a special connection to the .260 Remington. It has a rich history as the 6.5-08 A-Square, a wildcat based off of the .308 Winchester. In 1997, a good year (the year I was born), Remington formally introduced the cartridge. It was a perfect match for a young kid. Light recoil, easy to load and to this day, I still enjoy shooting it. Sadly, it was never a very popular cartridge. It did gain a good reputation in some match circles for its accuracy, but it never gained the popularity that the 6.5 Creedmoor has, even though the two are extremely similar. The .260 Remington had a rather poor introduction and it does have a few shortcomings. How important they are is up to you. When comparing the .260 Remington to other cartridges, it sits right between the 6.5 Creedmoor and the 6x47 Lapua. When it comes to handloading for the .260 Remington, I have worked up quite a few loads over the years, since it was one of my first cartridges and I have the most experience with it. Experiments with the rifle have shown that my particular rifle has a rather short throat. When seating a 140-grain Sierra MatchKing at 2.800 inches, it will jam the lands, therefore, I must reduce my overall length, which then cuts slightly into the powder capacity. This is a common complaint that folks have with the .260 Remington. However, it is just about right for most 130-grain bullets. Since my rifle has a 1:9 twist rate, I have also found that I experience slight stability issues when using very heavy bullets. In most cases, I have found that when I go much beyond the 140-grain mark, the ballistic coefficient is not optimized and can effect bullet stability and accuracy downrange. How much of an issue this is, is up to the shooter and his or her goals.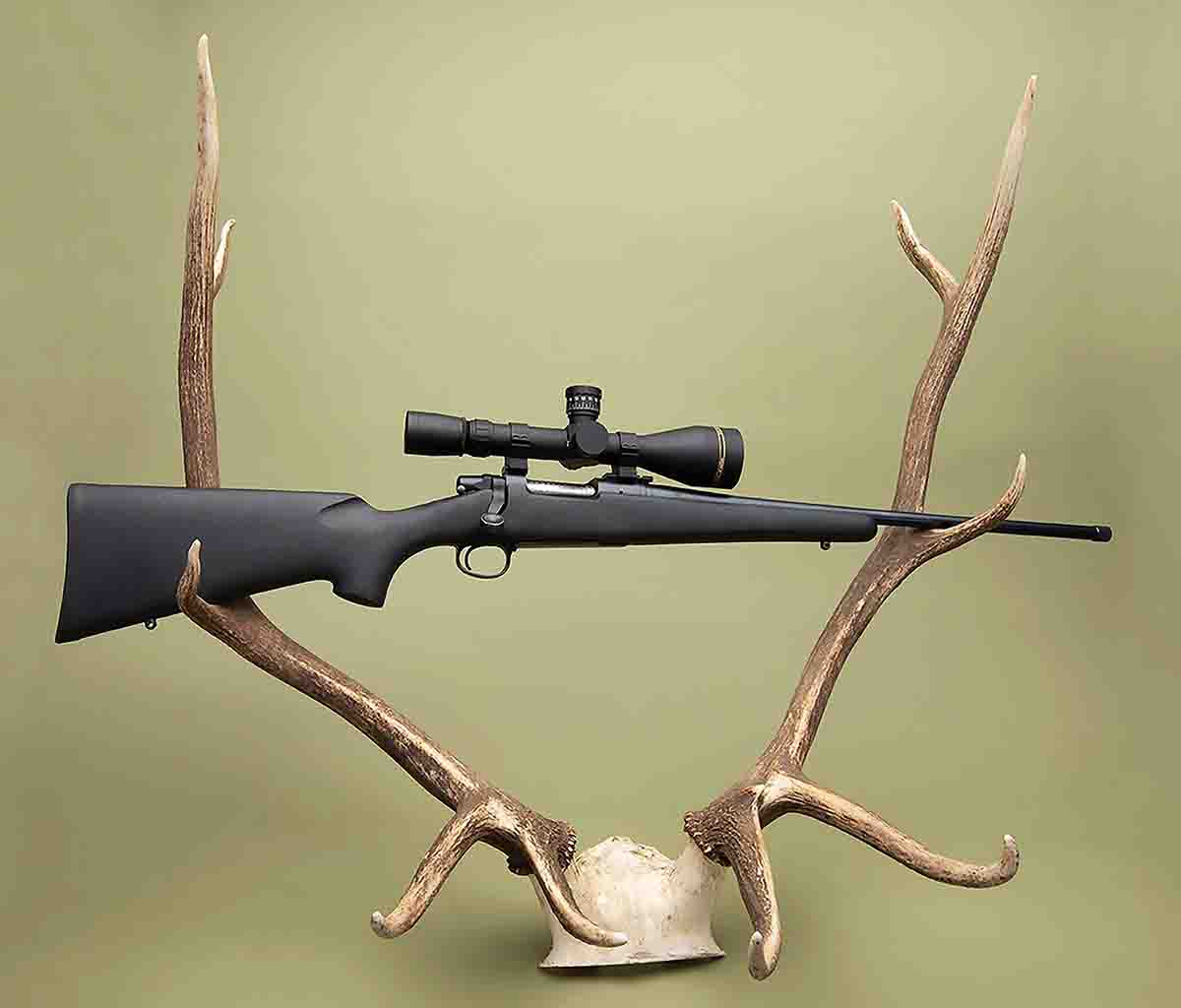 In the accompanying table are all of the loads from a recent load development video that was conducted for Handloader TV, which can be found on YouTube. This table accompanies the video perfectly. If you haven't watched the video yet, I would encourage you to do so. I worked up all of the loads while carefully selecting charge weights that I thought would perform well in this rifle based on previous experience with both the rifle and cartridge. On a side note, the rifle has never been a real "tack driver," but I have always found accuracy adequate for hunting purposes at reasonable ranges so long as I do my part. I find that groups between .75 to 1 inch are pretty good for this rifle, with most groups in a load development series being much larger. This is despite using the highest quality components such as Lapua cases, Federal Gold Medal Match primers and RCBS MatchMaster dies. I also carefully weighed and dispensed powder on an RCBS MatchMaster, ensuring that powder charges were within .04 grains of each other. All loads were assembled on an Area 419 ZERO Reloading Press, a high-precision and quality-built press. In all of this, I find there is yet another lesson to be learned, and that is the relationship between accuracy and just how many things go into accuracy downrange, from my handloads, components, dies, press, to the rifle itself, the barrel, action, bedding and much more. While I have a lot more to learn in this aspect, it has been a lot of fun along the way and I think that is what it's all about in the end – enjoying the journey and being able to look back and see just how far I've come from that initial experience.