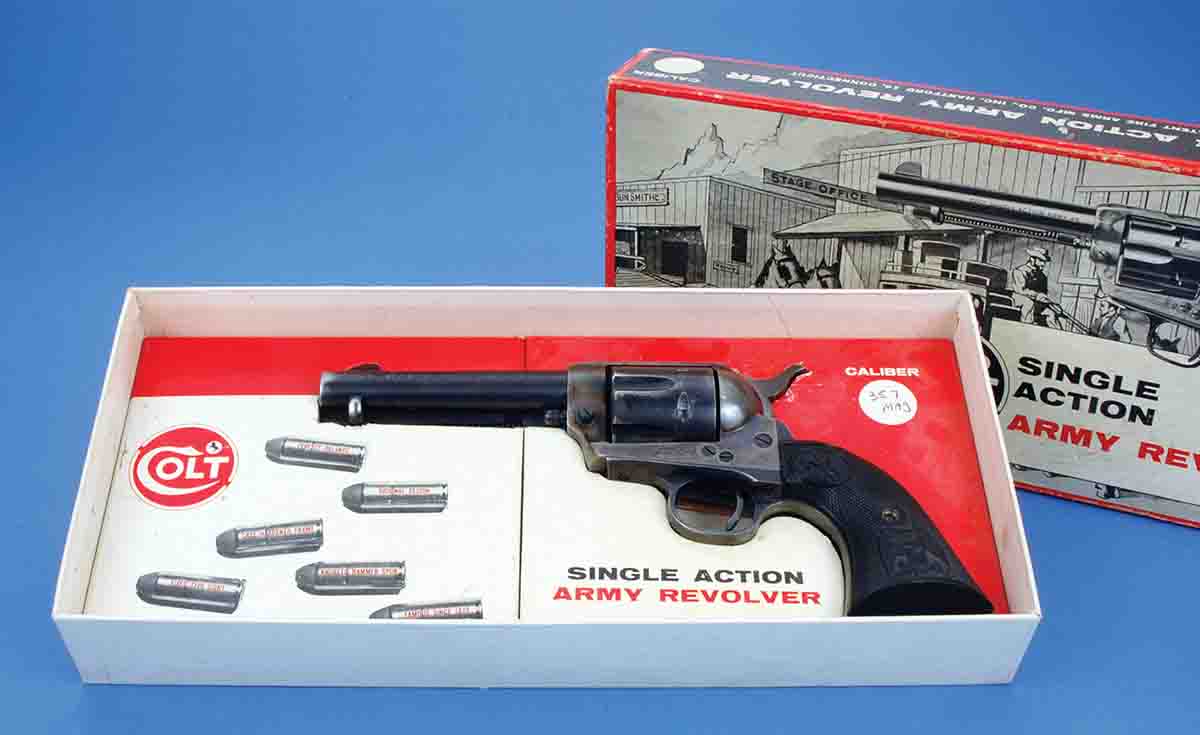 In the firearms world, some guns and/or cartridges are at the top of the heap, but then, with time and new developments, they become obsolete and nigh on forgotten. That seems to be the case with the 357 Magnum. The round is now 88 years old and seldom considered when newcomers to the sport are revolver shopping. Actually, the truth is that newcomers to handgun shooting seldom consider revolvers at all.
When I became a handgun shooter and handloader in the mid-1960s, the 357 Magnum was just 30 years old. If law enforcement purchases are included, it may have been the top-selling centerfire handgun caliber in America. For sure it was the darling of law enforcement agencies, although in some locales law enforcement officers could carry 357 Magnum revolvers but had to load them with 38 Specials. I dare say that highway cops used 357s more than city ones due to its penetrating reputation.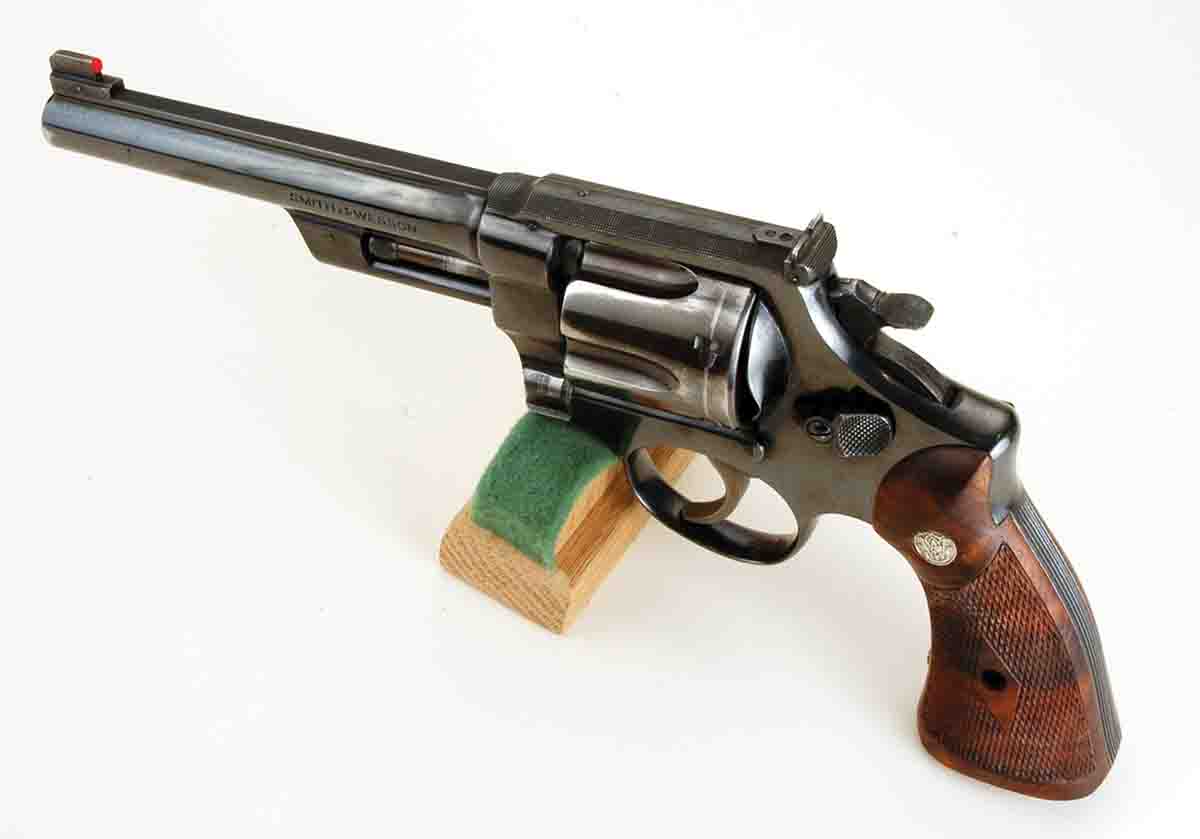 At the time I became a shooter, Smith & Wesson (S&W) marketed three different 357 Magnum revolvers: Model 19, Model 27 and Model 28. The first on the company's venerable K-frame and the other two on their larger N-frame. Colt also had three 357s. They were the exquisitely finished Python, the utilitarian Trooper and the famous Colt SAA. The Dan Wesson Company made its appearance in that time frame and its first offering was chambered for 357 Magnum. Ruger had its Blackhawk single action with its Security-Six double action 357 Magnum peeking over the horizon.
Pretty much the cause for the 357s advent was that the 1930s was a time of vehicle-born gangsters running wild in the breadbasket area of the U.S. Most law enforcement people in those days carried 38 Special revolvers and their factory loads of 158-grain roundnose (RN) bullets at around 850 feet per second (fps) were notorious for bouncing off heavily constructed vehicles typical of that era.
In fact, two forerunners of 357 Magnum were also devised because of those criminals. One was the 38-44, which was a higher velocity, higher pressure 38 Special factory load that was meant ONLY for large frame revolvers, i.e. Colt New Service, Colt SAA, and Smith & Wesson N-frame Heavy Duty (later Model 20) and Outdoorsman (later Model 23). Factory 38-44 loads had the same 158-grain RN bullets at about 1,150 fps. The second handgun introduction spurred by the effort to battle vehicle-mounted crooks was Colt's 38 Super Model 1911. The only difference between the new 38 Super and the early 1900s vintage 38 Auto was pressure and velocity. Factory loads for 38 Super had 130-grain full metal jacket (FMJ) bullets at about 1,300 fps.
Those efforts helped but were not the end solution. So Smith & Wesson, with the aid of Winchester, devised the 357 Magnum and that's exactly what S&W named the big sixgun introduced with it. Naturally, it was built on their N-frame with barrel lengths available from 3½ to 8¾ inches. If Pythons can be termed "exquisite," then those early S&W 357 Magnums should be called jewels. Their fit and finish was likely better than any other American-made or world-made revolver in the 1930s. Smith & Wesson was so proud of them, that they even registered each 357 Magnum with a certificate shipped with the gun to buyers. Sights were fully adjustable, with several options for front sights. Even the revolver's top strap and barrel rib were finely checkered. Smith & Wesson priced 357 Magnums at $60, which was $15 more than anything else in its catalog. Sales were so brisk, the company stopped registering 357 Magnums in 1938. As an idea as to where Smith & Wesson envisioned their market, they presented a 357 Magnum number one to J. Edgar Hoover, head of the FBI. Outdoorsmen also lined up to buy them until the advent of more powerful revolver rounds.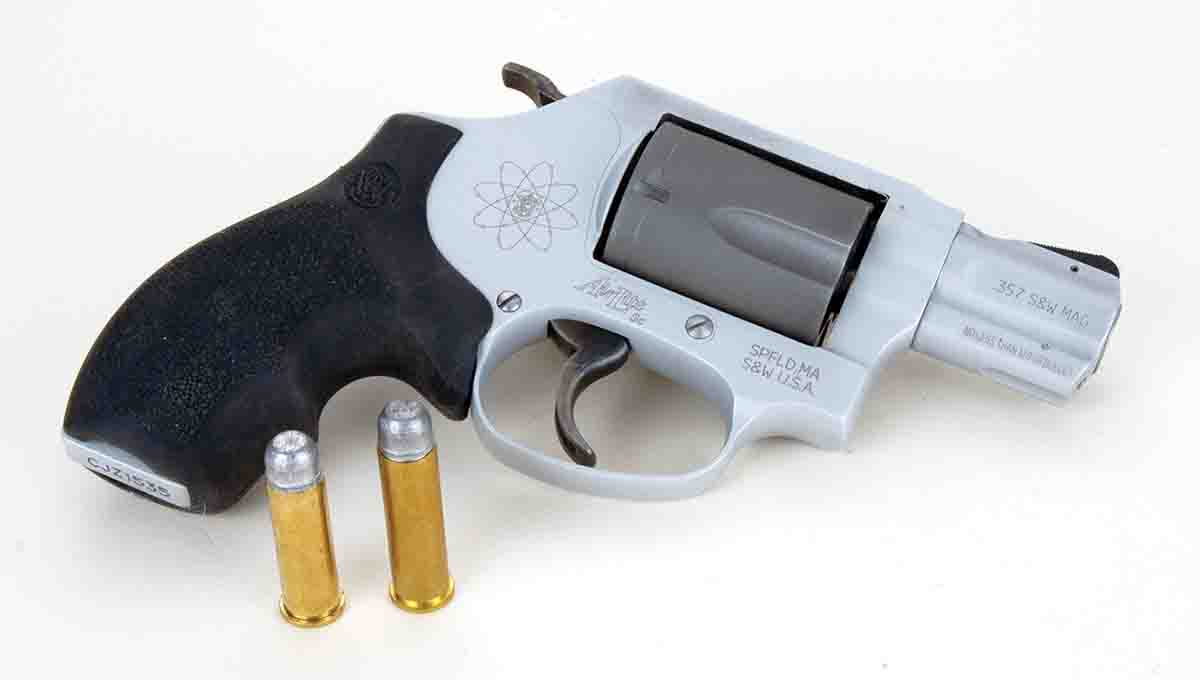 Winchester's developmental work for 357 consisted of lengthening the basic 38 Special case from 1.16 to 1.29 inches. Early factory loads were HOT! Advertising by S&W said the new round put out a 158-grain swaged lead alloy semiwadcutter at more than 1,500 fps. I assume that was from either from the 8¾-inch barrel S&W offered or test barrels. (Speaking from experience, I can attest that barrel leading with that load was horrendous.)
In my late teens I couldn't wait to get my hands on a 357 Magnum, not caring which version. It ended up being a Ruger Blackhawk (Old Model) with 45⁄8-inch barrel length. What I remember most about that revolver was its amazing muzzle blast. Not learning much from the Ruger, my first handgun purchase after turning 21 was a Colt SAA 357 with a 4¾-inch barrel. Here's a little tidbit about Smith & Wesson and Colt 357s. The former company's specifications call for a barrel groove diameter of .357 inch, but the latter's 357s had .354-inch groove diameters. (I've not examined one of the new Colt Python's, so I have no idea of its barrel specifications.)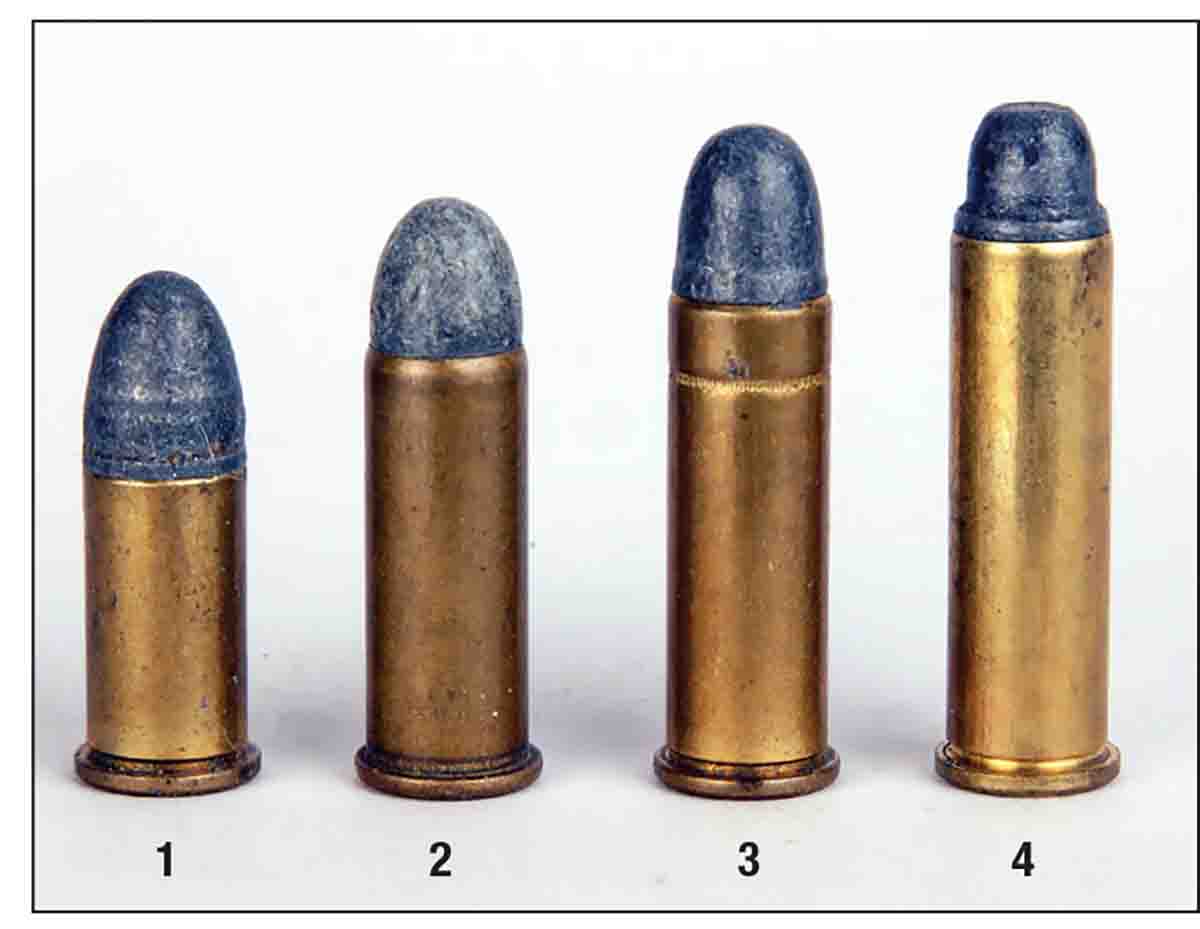 At the time of this writing, I've owned 25 revolvers chambered for 357 Magnum. The best one was a 6-inch barreled Model 19, in which I admit to having fired about 10 rounds of 38 Special for every full-bore magnum load. The worst was a titanium-framed Smith & Wesson Model 360 with a 2-inch barrel. That little five-shooter weighs a mere 11 ounces and is brutal to shoot with full-bore magnum loads.
Speaking of full bore loads – there really are not any nowadays when compared to the original 158-grain ones. Perusing internet websites for factory ammunition, I found that 158-grain factory loads now are rated at about 1,250 fps. However, ones with 125-grain bullets do run up to 1,500 fps from some manufacturers. Most 357 Magnum factory loads now sport jacketed bullets of one type or another. My standard 357 handload for more than 50 years has been 150/160-grain cast semiwadcutters over 14.5 grains of Alliant 2400. Depending on barrel lengths, velocity is about 1,250 to 1,300 fps. On the few occasions I fire my 1939 vintage Smith & Wesson 357 Magnum or the Colt SAA bought in 1970, it serves well. Never will it go in that tiny Model 360!
So why is the 357 Magnum fading? Its primary market changed. Law enforcement agencies nowadays almost 100 percent rely on semiauto pistols and hunters/outdoorsmen have revolvers chambering far more powerful cartridges from which to choose.